Hey friends, followers and the whole community!
Let me wrap up my LA journey so far. Visited Santa Monica, Malibu Beach and managed to capture pics of LA skyline from the top of Griffith Park, actually I think is the best vantage point if you want to contemplate LA skyline. My hobby is taking pics of skylines, preferably of high rises and new skyscrapers or just an urban areas, that is why I was really satisfied spending the whole day up there in the park under the burning winter sun of south California!
But today I am gonna show you Hollywood! Just join me, lets walk together!👋 👋 👋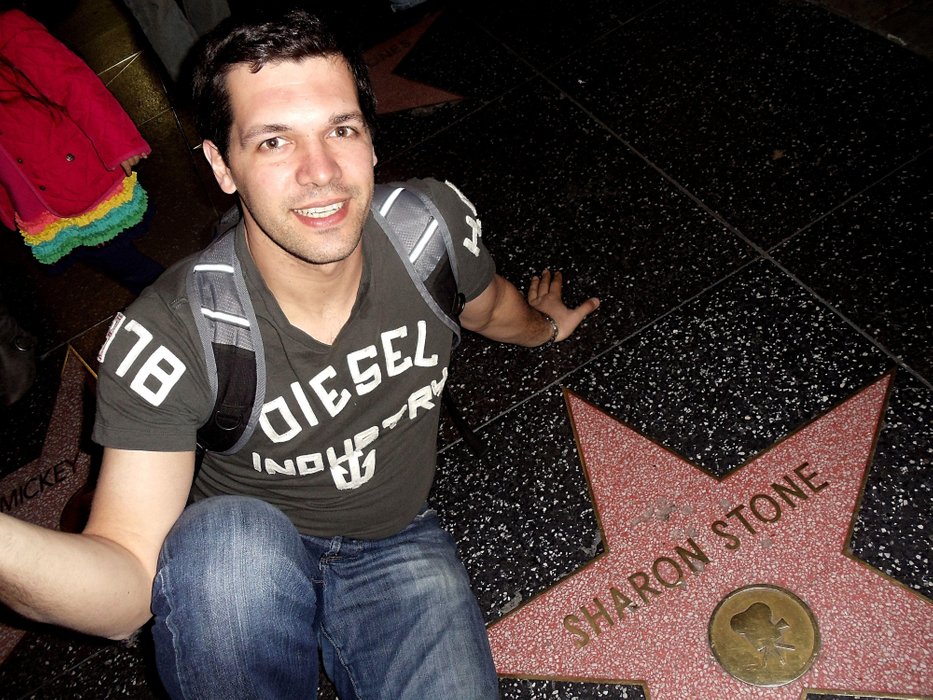 Hollywood Boulevard
Some first hand info:
Hollywood Boulevard is a a highlight of an excursion to LA is a must for any tourist visiting Los Angeles. It is full with various landmarks, there is so much to see, to do, the time just flies by here! I was told that it is one of the most congested areas and you can have a hard time, trying to figure out where the parking lots are, so it is always recommendable to get a cab or use the metro I was impressed of. I will not show here pics of it, because I do not think they are of big interest, but want to say that this is the best metro in USA I have ever used.
In my opinion the best time to visit the center of all attractions, namely the Hollywood boulevard are the late afternoons and evening.
From the very beginning when I arrived here, I was like woow! I liked it, I had a feeling the atmosphere, the vibe here is similar to NYC . What a hustle and bustle! So many restaurants in the area you can have both lunch and/or dinner, if you have enough time can choose to visit a museum, do a bit of shopping and catch a concert. Many bars and clubs are 24/7 open! One more thing to not forget: be prepared to spend more time than expected!
Altogether is really an amazingly nice place but unfortunately filled with people trying to scam you. If someone offers to you
"Free" music, writing your name on cd's, be prepared to ask you for sort of "donation". Just keep in mind it is not the safest place in LA what I noticed very soon (FYI, NYC looks for me much safer)!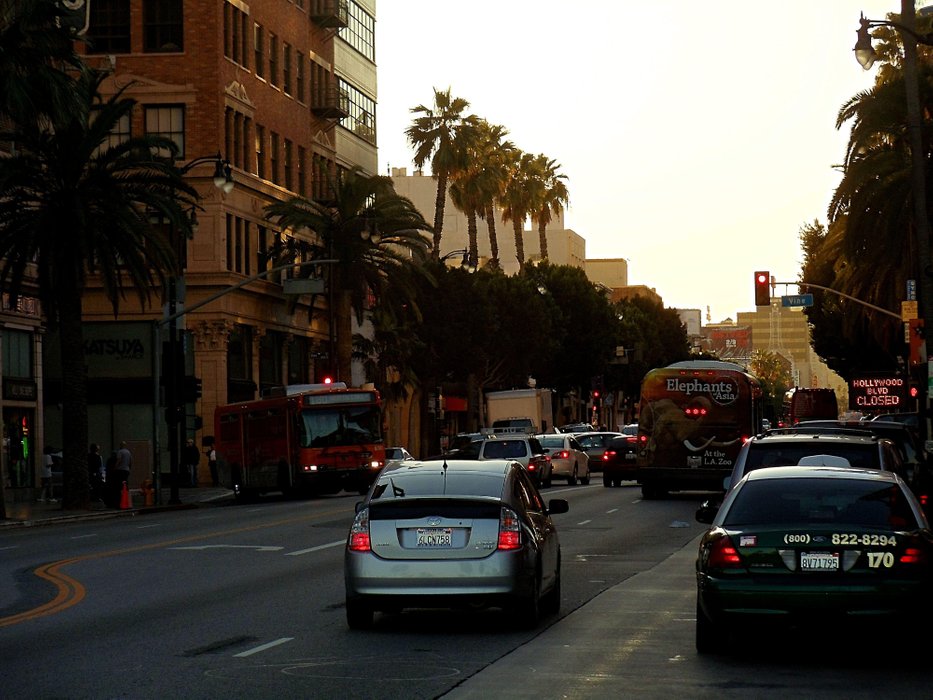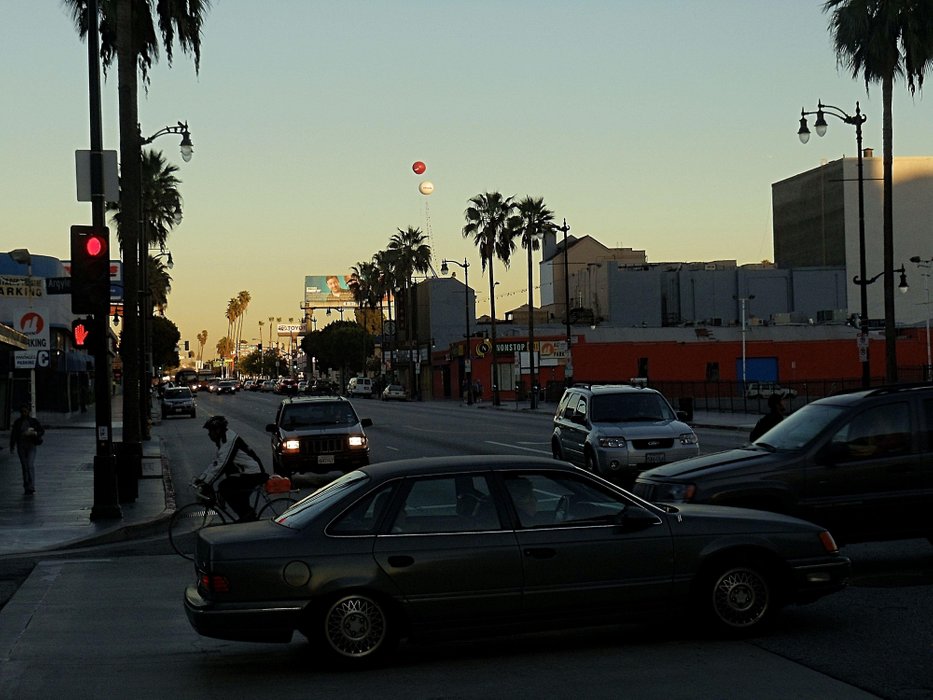 A snapshot of Capitol Records!
Nowadays it is not open to the public, but it is really worth a walk around to take some pics of this historical, grandeur circular design! Icon from the past with its recording studios, where so much music is being produced all this decades! It is located on the outskirts of Hollywood Boulevard, area is more quiet!
The pic below is kind of dark, but I did it on purpose like that, so the illuminated by the sunshine Building stands out glamorously!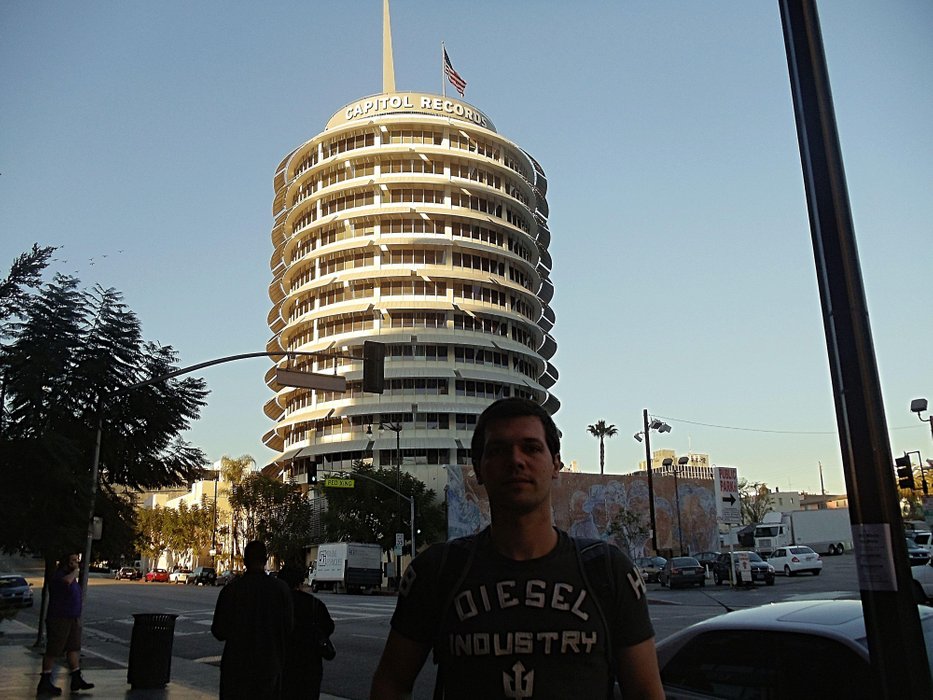 From Capitol records I just strolled down Hollywood Boulevard, toured the Chinese Theater and of course took tons of pics on the glamorous Hollywood Walk of Fame!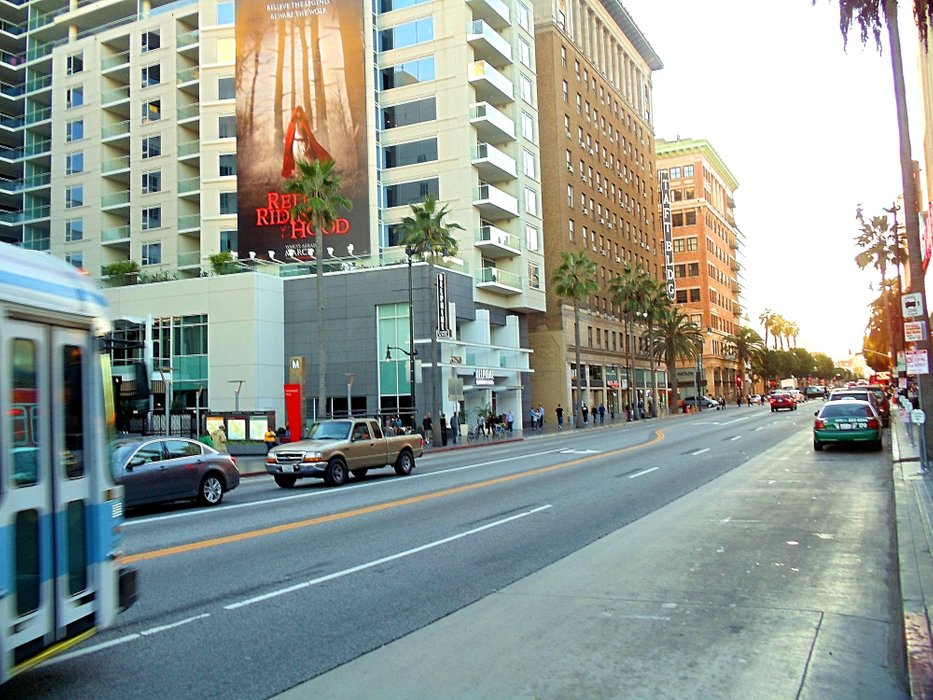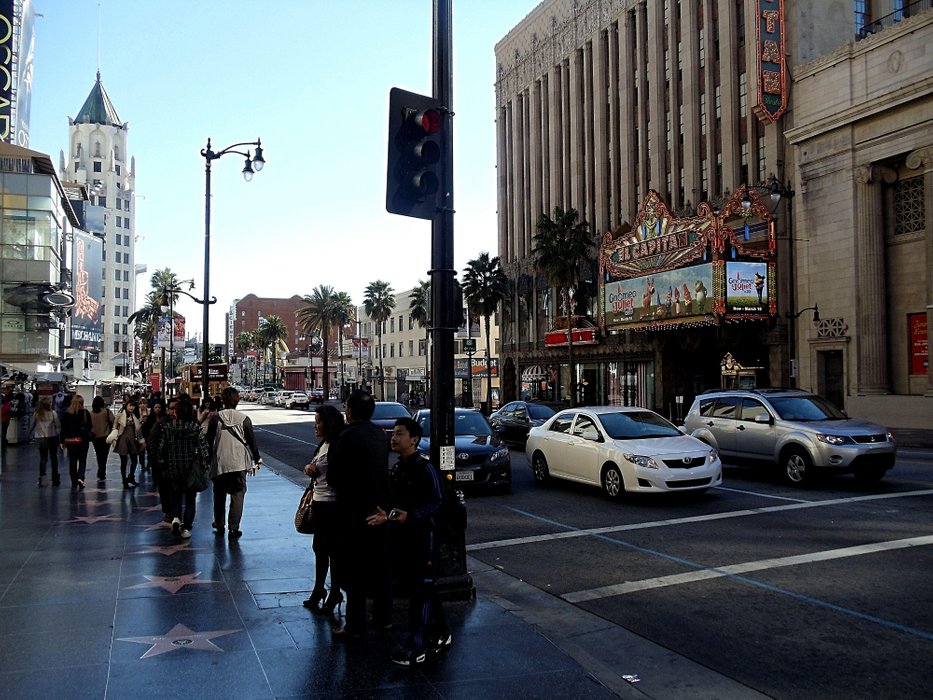 The Chinese Theater
When we reached the theater, it was so incredibly busy.
Sooo many famous people are memorialized here! It is very crowded except early hours, but still I think that is great, you witness soo many people from different corners of the world having fun, taking pictures, It was really cool to see that! Very glad I stopped by.
Don't miss it. Go with the crowd!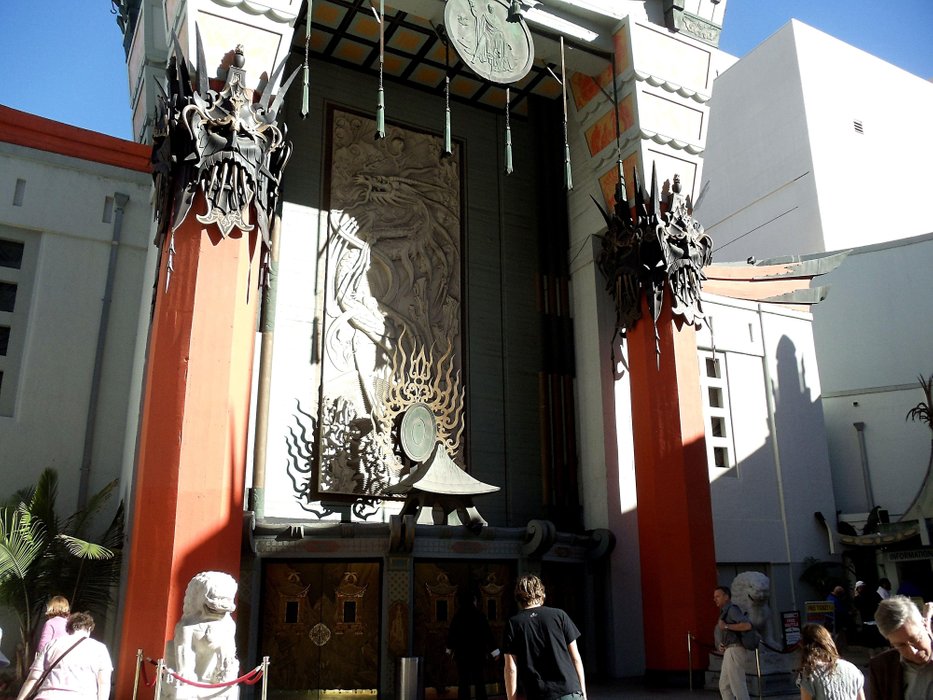 I payed few bucks and took 30 min tour inside the theater. The interior is beautiful and is definitely worth a look. You will be shown around, costumes in the foyer and the historic, would say even grandeur bathrooms downstairs.
Really a very elegant building that is a piece of Hollywood history! A classic Hollywood spot!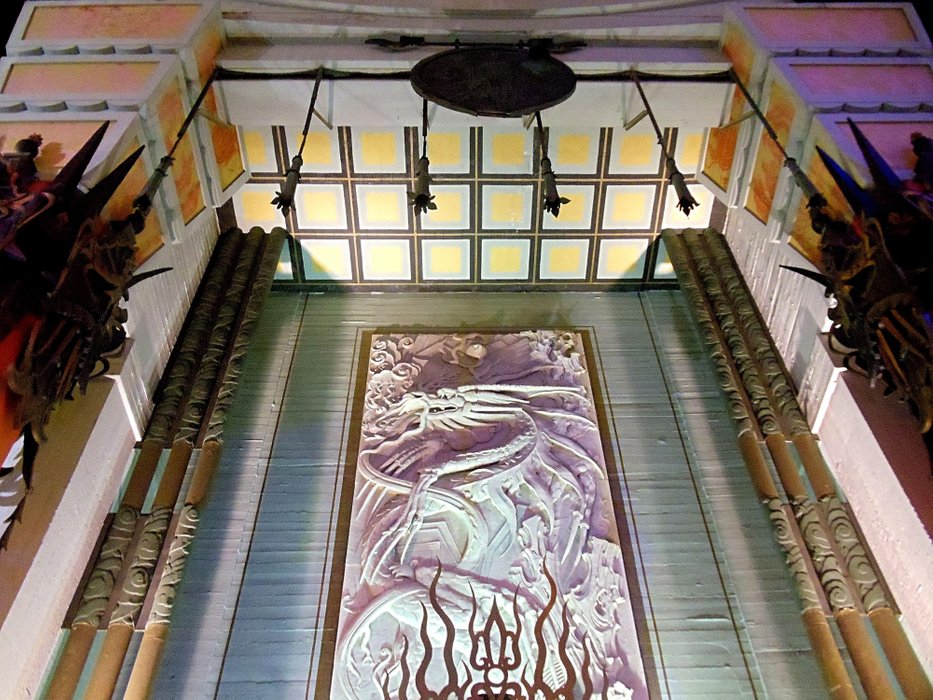 Had a feeling I am in the area of Times Square! Definitely my favorite place in LA! I was prepared to see how many tourist swamp this area. Looks like LA is The City that Never Sleeps!
Roosevelt Hotel I stayed at is an iconic LA building. The prices are not the cheapest, but if you are lucky enough you can get a huge discount, that is what I did :). It is located right on the most vibrant spot here, across the street from Chinese Theater! Roosevelt Hotel has an old Hollywood vibe and I was very excited about that. Once you enter it through the main entrance you will be treated like a royalty, what a top notch service, many bars, restaurants, great party pool, rooftop area! I love this hotel!
If you dont mind the noise from the traffic down the street and the non stop activities out there, so this is the best choice for you!
From the rooms overlooking the street the views might be fantastic!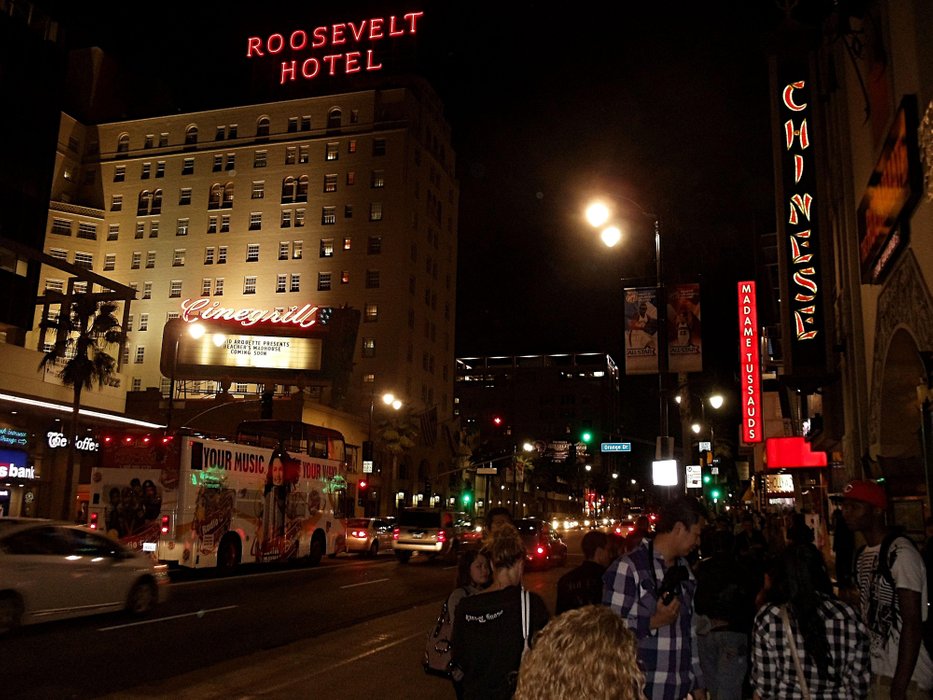 Walkin down the street unfortunately I did not see any celebrity but I saw famous people names on the ground and people taking photos of the stars. Saw many handprints and footprints. The area was very crowded, nothing comparable to the other LA boroughs. There were lines of people waiting for their turn to take a pic with the star of their favorite actresses/ actors and still it was extremely hard even impossible to get a picture of any star sign without someone else's feet already being in it.
I counted about 10-12 Spidermen at one place, soo many characters dressed up for pictures! And as I said before there are too many people trying to sell you something, tshirts, souvenirs etc.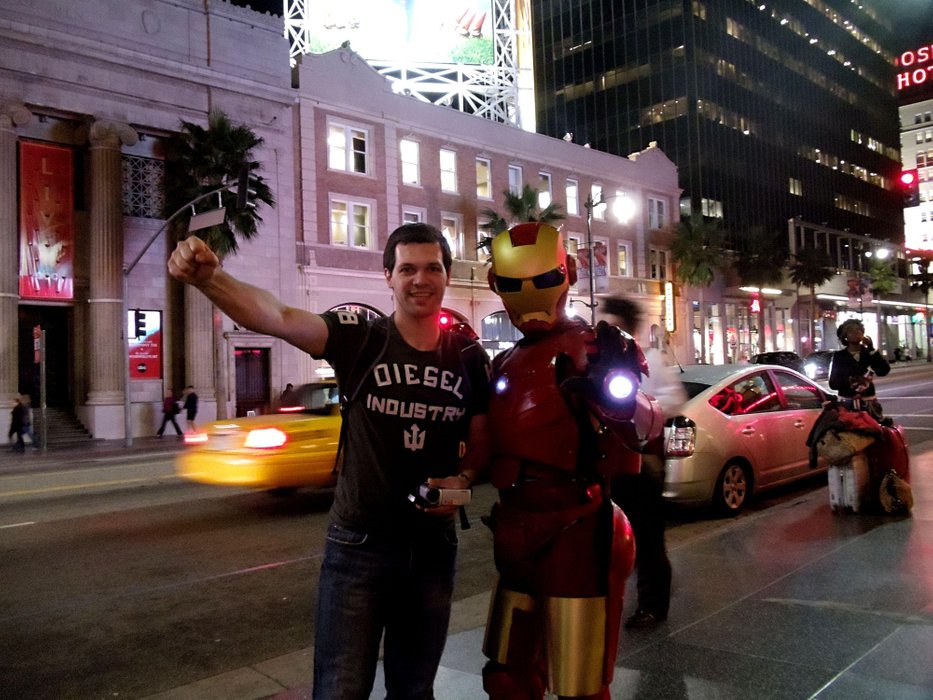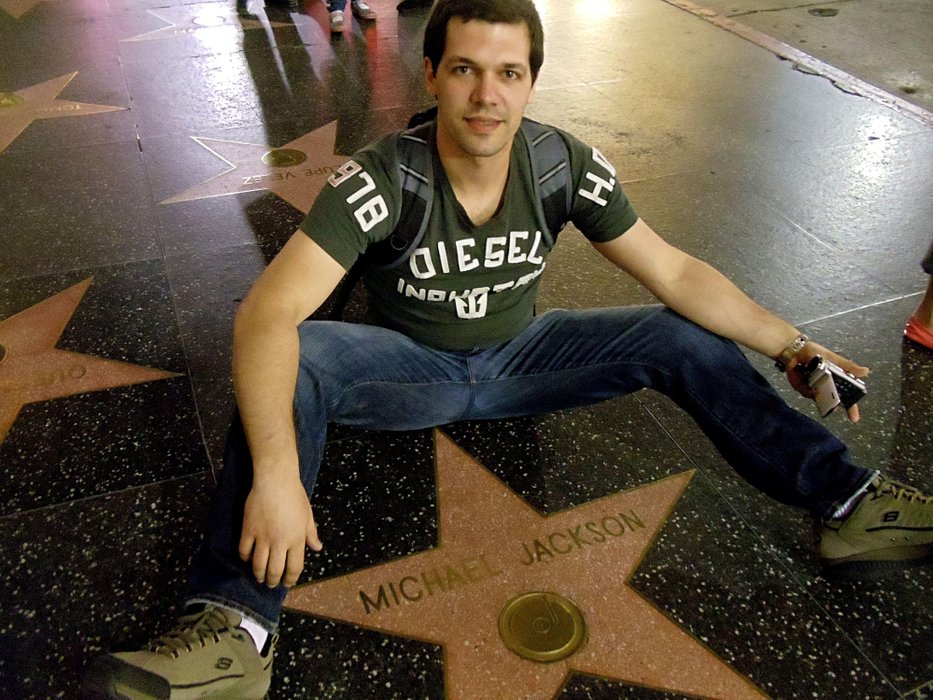 Previous night I was not lucky enough to take pics of the hand and footprints of some of my favorite celebrities, I was very curious to do that, to compare the sizes of my favorite celebrities, than just taking a pic of a generic star in the sidewalk. So I woke up early in the morning, grabbed a cup of coffe and a snack, walked out the hotel wherein I was staying, and woow it was so quiet outside. Barely seeing anybody on the Walk of Fame Went I went back to the the Chinese Theater and did another round of pics and read messages. I got it!
Hollywood Boulevard, I WILL BE BACK!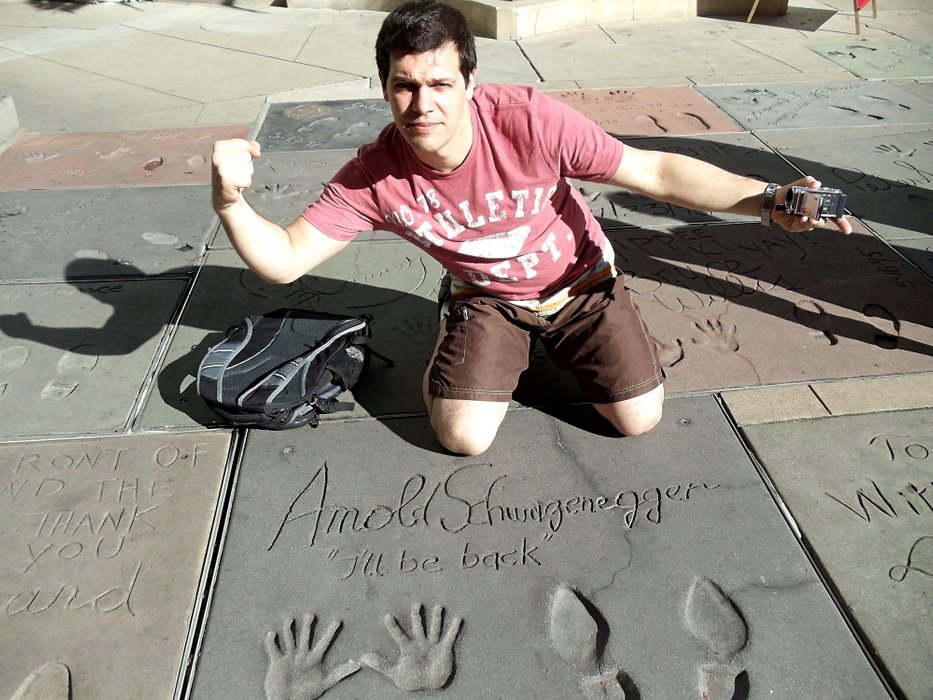 p.S: All pics were taken few years ago.
😊😊😊Thanks for stopping by, stay positive and have a great day!!!😊😊😊

If you are curious to see some Moscow Parks' sets, don't be shy, just check it here:
Stay tuned, more USA trips' sets are coming soon....
CLICK HERE for USA trips Empire State Building, Statue of Liberty , Times Square, Boston, Santa Monica , Malibu Beach, LA from BirdView



Post published using #eSteem Surfer
MY THIRTEENTH experience with #eSteem Surfer!!! Great experience!!!

GET PAID TO SEARCH!💰 💰 💰
---
---
---
NEXT GENERATION SEARCH ENGINE IS LIVE NOW!!!
JOIN ASAP DECENTRALIZED SEARCH ENGINE, BETA VERSION
EARN DAYLY FOR THE SAME ACTIVITIES YOU ARE BEEN DOING ALL THE TIME ON GOOGLE! 👌 👌 👌
MAX. 8.5 PRE TOKENS PER DAY WHAT IS WORTH 1 STEEM PER DAY
Above mentioned rate is as for September 04. see the exchange rate: https://coinmarketcap.com/currencies/presearch/
CLICK ON THE BANNER TO GET YOUR FREE 25 TOKENS!💰 💰 💰