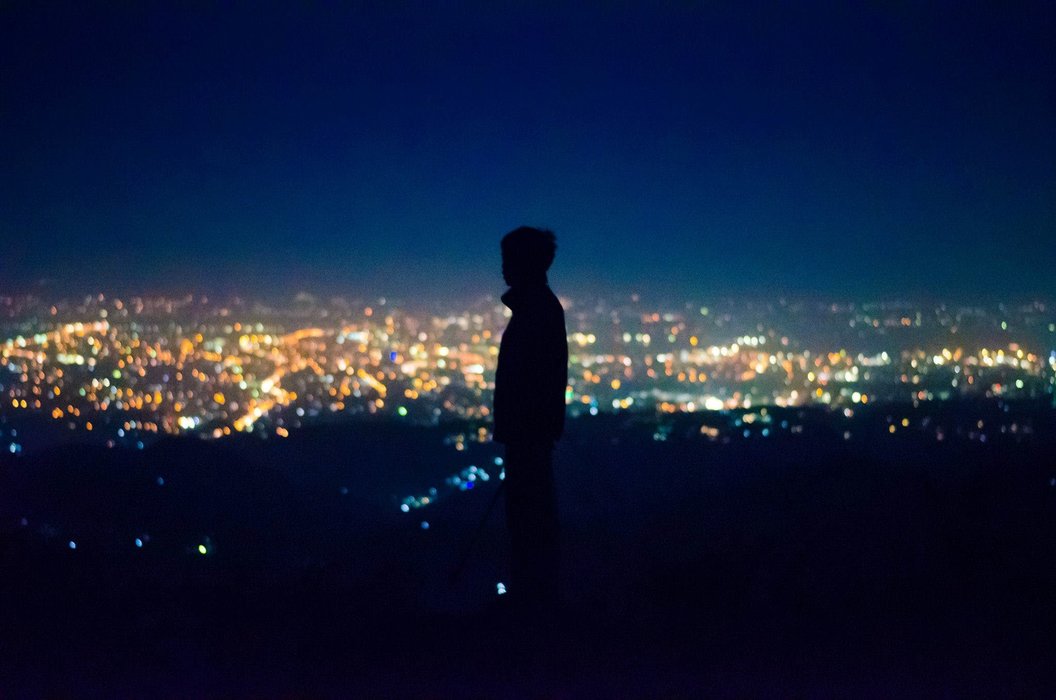 Hello everyone!
This is the fourth installment of Kim's Quest. If you're interested, you can find the first three Quests here:
If you have followed me since I started on steemit, you might have observed that I haven't posted anything that's related to travel for almost five months already. That's because I diverted my attention to community building. There's no regret in that move specially when we are talking about the outcomes of Steem Summit and Cebu Writers' Guild.
I reverted back to travel blogging because I felt that I am lost in my tracks and in my reason why I started blogging in the first place. I just wanted to share my perspective of the place I visited and my state-of-mind in any given day. Hence, Quests and Musings was born. This is what I've been talking about as adjustments to my conventional posting habit. Now, let me retrace my footsteps as to where I was lost and pick up the pieces as to where I left them.
Sirao Peak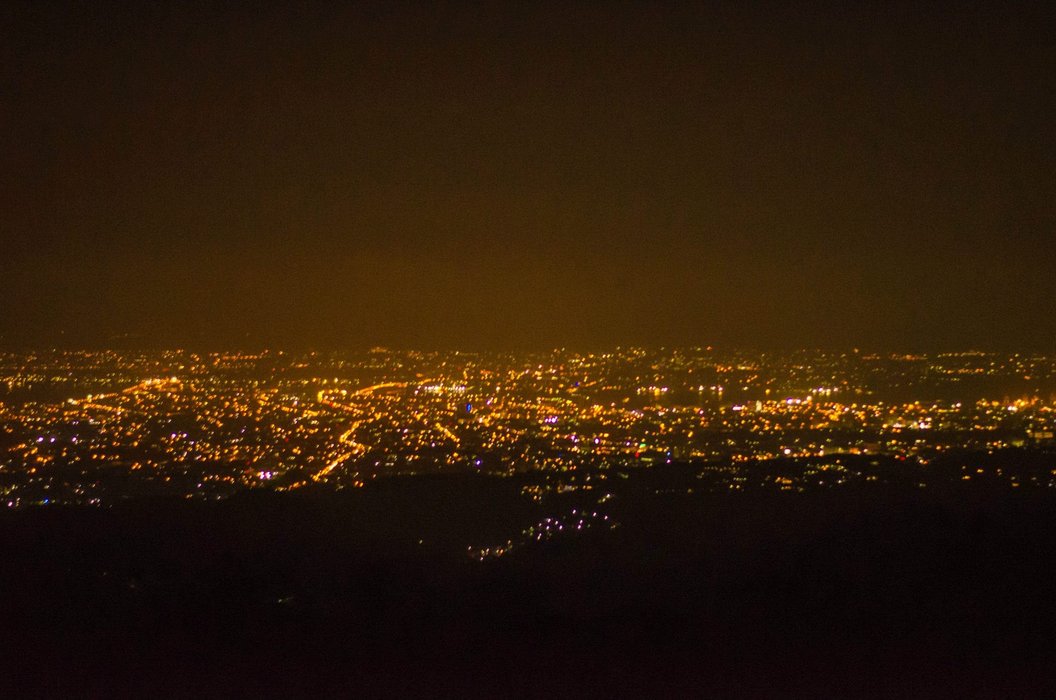 Overlooking Metropolitan Cebu. This view at night on top is one of the reasons why you should visit Sirao Peak.
Sirao Peak is just fitting for this comeback. It is closer to my home as it is to my heart. As many hikers have described it, Sirao Peak is fit for beginners, adventurers, and instagrammers. It's just easy to access since it's at 700 MASL and the trails are already established.
May it be day hike, night trek, or overnight camp, Sirao Peak will offer a refreshing experience once you reach the top. Since the area is famous, there are tons of blogs that talk about how to get there, what to bring, and detailed guides on what to do.
For day hikes, you can visit @xaydtrip's steemit blog. She's an expert when it comes to hiking or mountaineering. In many cases, hikers would approach the assault via Budlaan Trail in which Talamban is the starting point. This trail would take about 3-4 hours depending on your speed and experience. For the instagrammers, a preferred route would be via Ayala Heights in which JY Square in Lahug is the starting point. From the habal-habal drop off point, it would just take about 30-45 mins, which is way easier than in Budlaan Trail.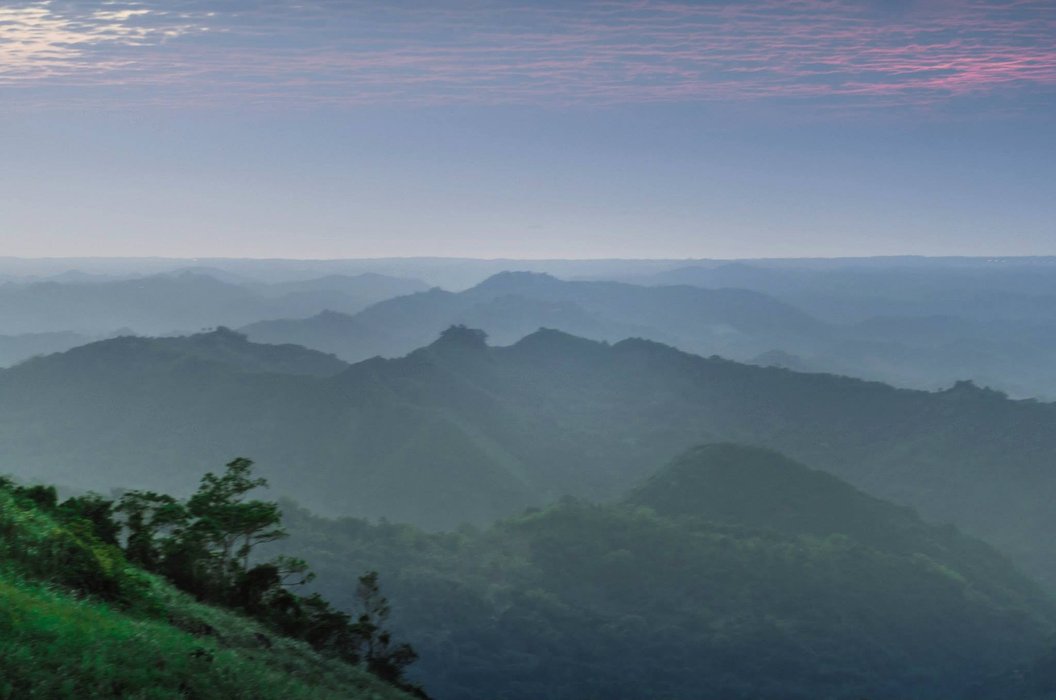 You have to traverse a trail somewhere in those mountain ranges if you wish to have a trek via Budlaan Trail.
In our case, we preferred the easier route since we planned to have an overnight camping at the peak. So, this post is more on the overnight camping perspective.
We decided to meet at JY Square, Lahug at around 3:00 PM since we wanted to watch the sunset at the peak. We were not able to witness the sunset at the peak because we arrived late. For most blogs, they would say that it is a good spot for sunset appreciation. Too bad were not able to witness the sunset, but what unfolded before our eyes when darkness blanketed the area was breathtaking.
At the Peak, Past Sunset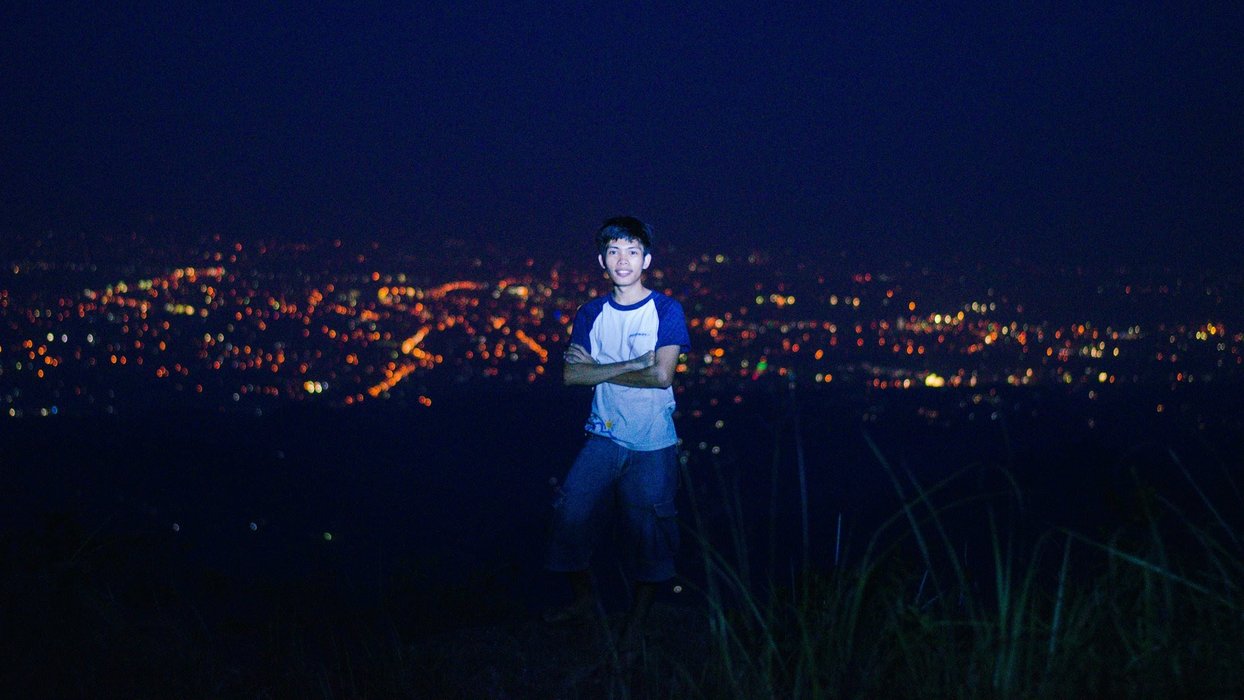 I guess this becomes mandatory. An evidence of that awesome experience.
Due to the vantage point of the peak, it's overlooking Cebu in way that's magical and a sight to behold. I guess the magical transition of lights from sunset to creeping of darkness at dusk to total lack of illumination at the top is what makes the experience worth it. Due to the sparse illumination in the area, Cebu City is clearly observed at the summit. We never missed a chance to have a photo session after we pitched our tents and settle everything for the night.
We decided to have a campfire on a rocky part of the camping site. Please don't follow that move because it's not allowed anymore. As the area is grassy, there's a risk of causing fire specially during summer when the grasses are dry.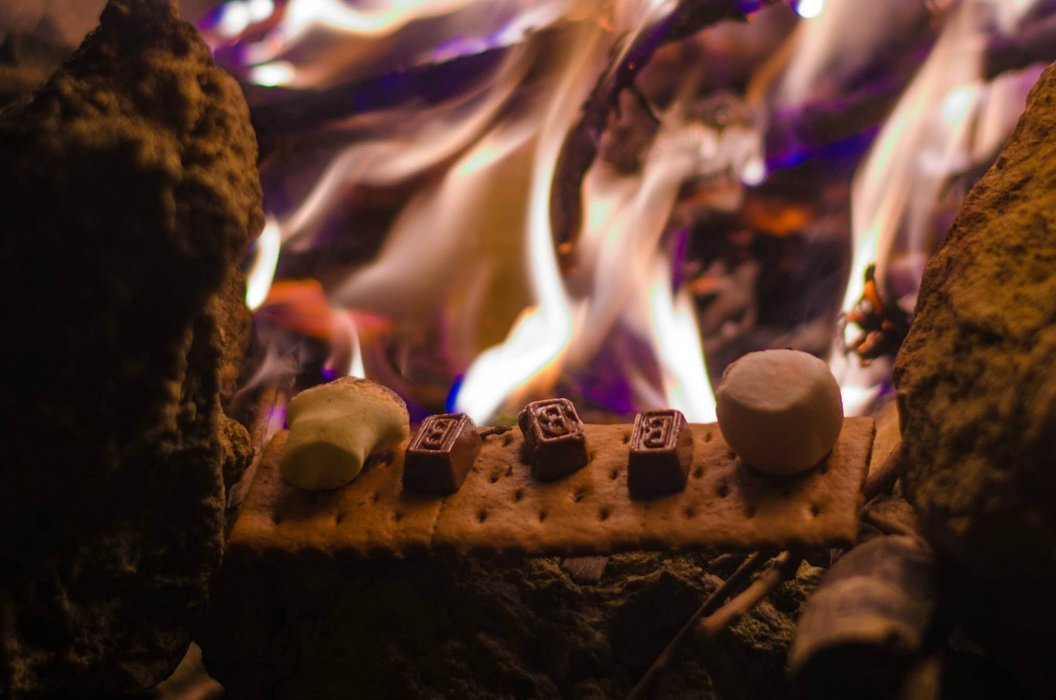 Making smores in a campfire. A treat together with lots of talking and laughter.
The place is a great area for friends to catch up and know more about each other. We had a great time talking and making fun with each other. Since it was rainy when we visit Sirao Peak, we had the place all for ourselves; except for Ate Mercy, a solo traveller and camper from Makati. It was great since most of us preferred to have the place on our own. During summer, the place is usually packed with campers that finding a good camping spot is difficult.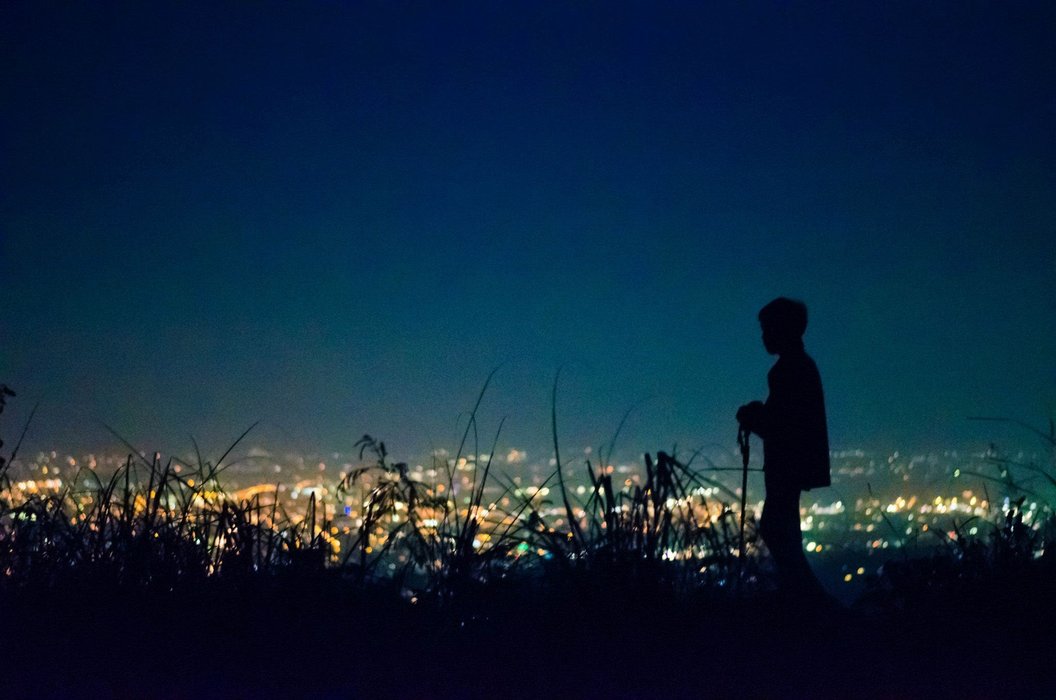 Observing the lights and life below. Due to the city lights, there are only a few stars that can be seen in the sky.
The night was amazing. It was a well-deserved break from the normal life in the city. It was so cold and windy on top, but everyone was ready with their jackets. If you're planning to camp during rainy season, I suggest that you should be ready with your thick jacket.
Waking Up at Dawn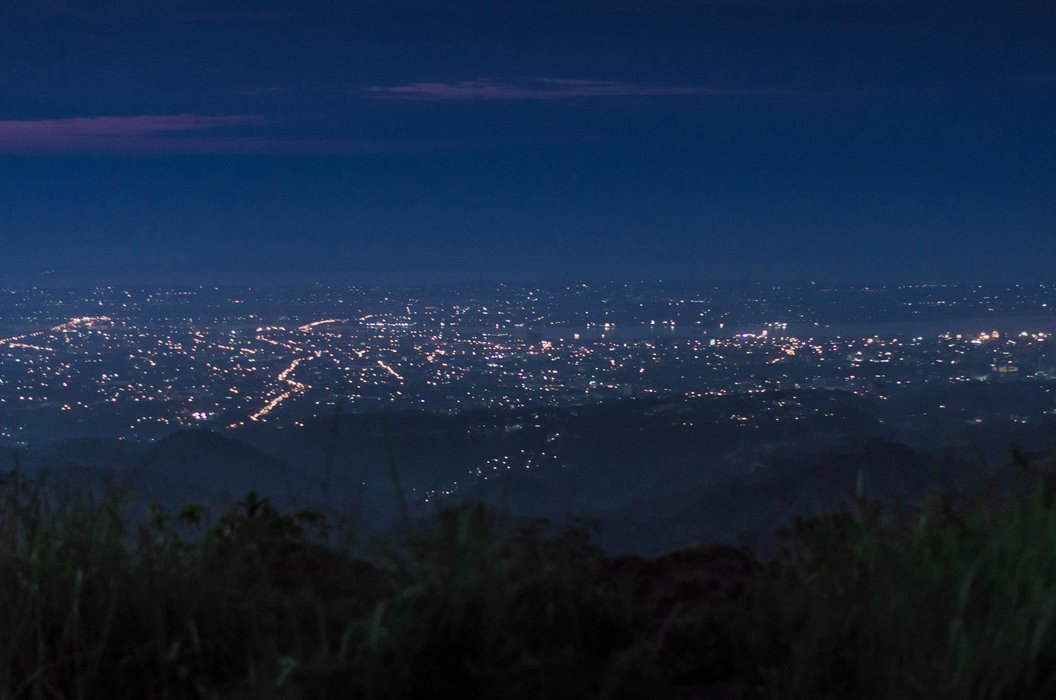 Waking up so early while the city has still its lights on is one of the best experiences I've had so far.
We missed the sunset, so we woke up early to witness the rising of the sun. Early morning view is majestic. It's foggy at first, but as the sun slowly rises from the east, another majestic view emerged. What I'm most interested about again is the color transition from dark blue and then it becomes lighter. Along with the change in color of the background is the emergence of lush green surroundings when the fog was slowly lifting away. Kan-irag Lake can also be observed from the top as it reflects the mostly green color of its surroundings.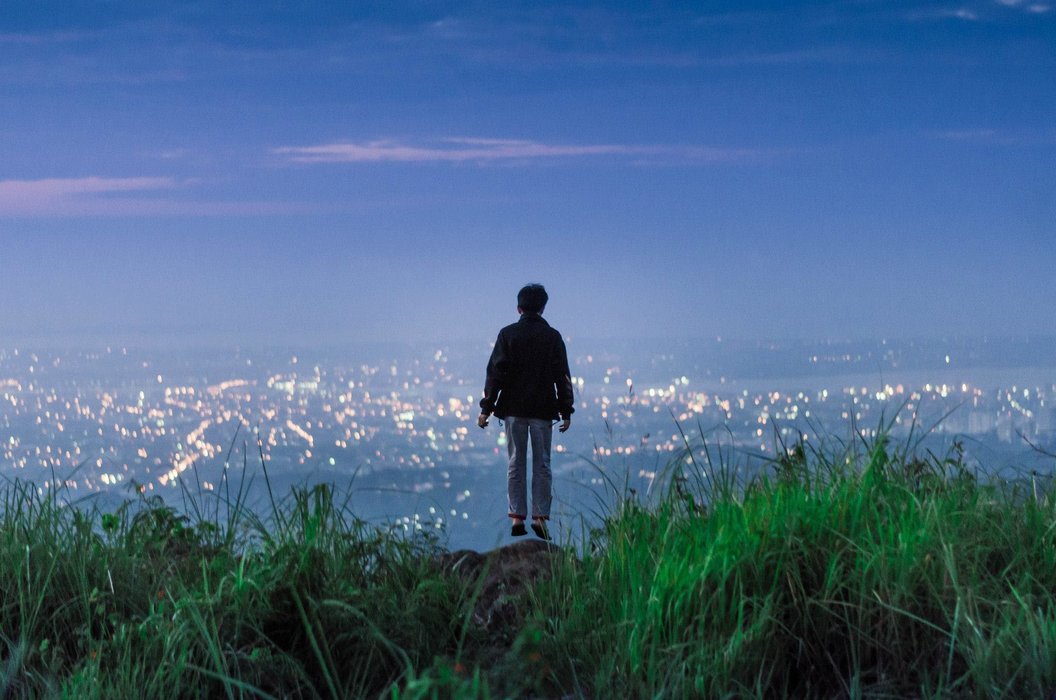 Basking in the early morning spectacle. Worth it. Always.
I will really miss that feeling when I'm on top of one of the rocks, overlooking the deep ravine below and the grassy hills surrounding the peak. That feeling when you're observing how the lights of the city were slowly turned off as the new day begins. That feeling when the slight breeze massaged your face the same way it massaged the grasses surrounding the campsite. It's another sight to experience when the grasses are dancing gracefully with the wind. That's the kind of refreshing feeling I wished to experience when I wake up every morning.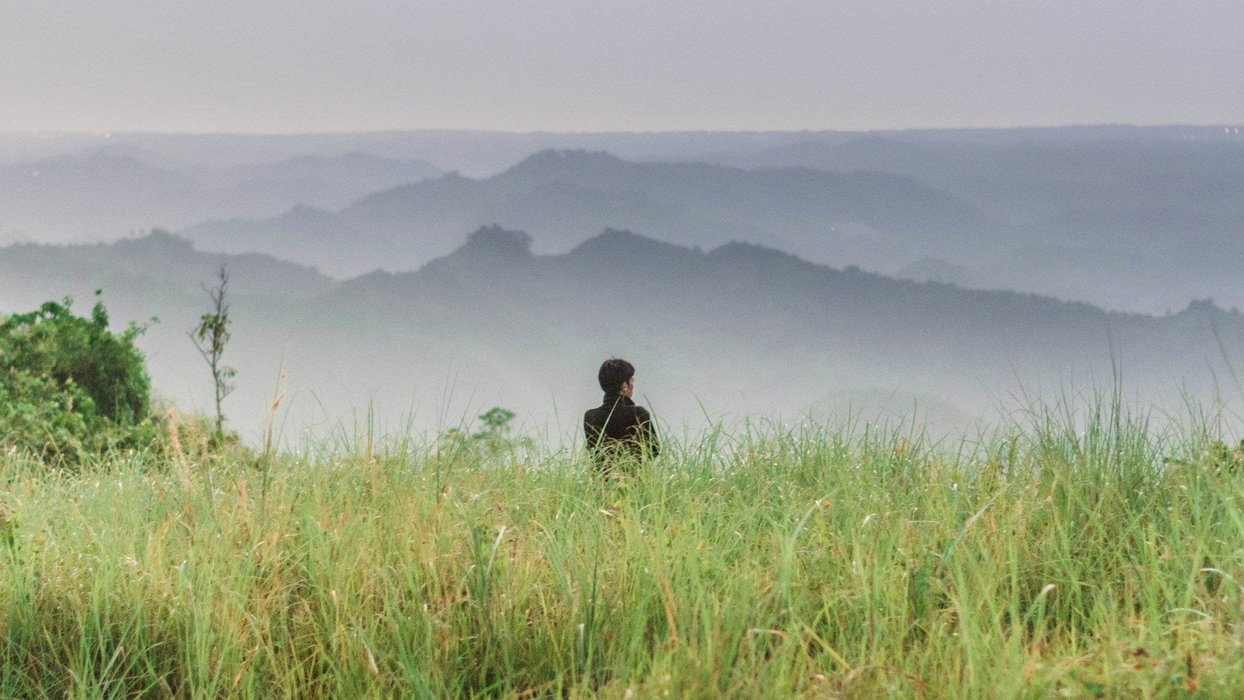 Looking at the mountain ranges of Talamban, Consolacion, and Liloan.
I didn't forget to survey the area for anything peculiar or interesting. Facing the city, on the left was the mountain ranges in Talamban, Consolacion, and Liloan. On the right was the famous Mt. Babag with its towers. At the back was the mountain ranges of Balamban. Wherever you look, there's always a scene to marvel. That morning, I kept on moving to different areas of the campsite until it's time to prepare for breakfast.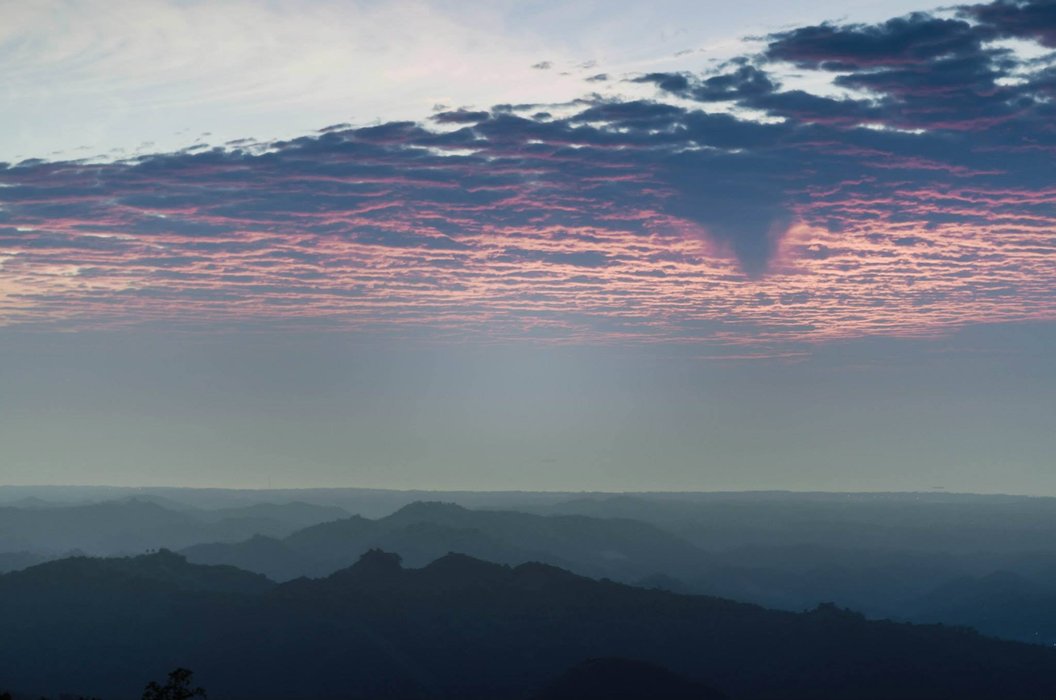 The sun has been slowly making its presence be felt in the surroundings.
Breakfast and Break Camp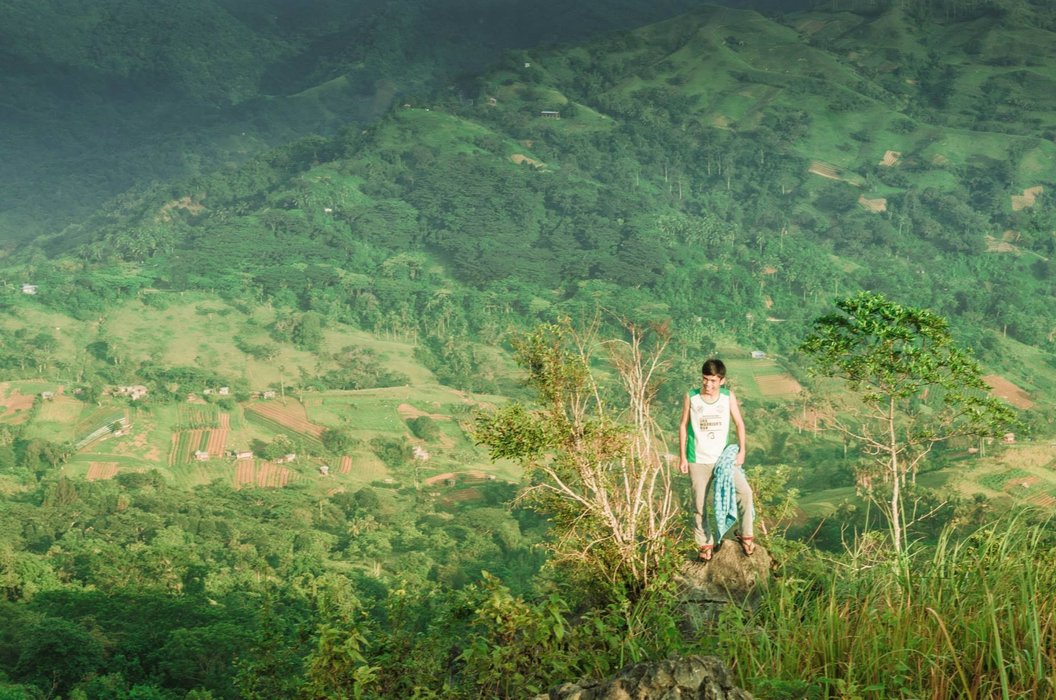 Overlooking the valley and the mountain range Balamban. That's a few minutes before we had our breakfast.
If you're planning to have an overnight camp, it would be better to prepare for breakfast very early in the morning. That's because once the sun has risen, you will not be able to find any shade to protect you from the heat. Even if it's still 8:00 AM, the heat is usually unbearable since the campsite is bare under the sun.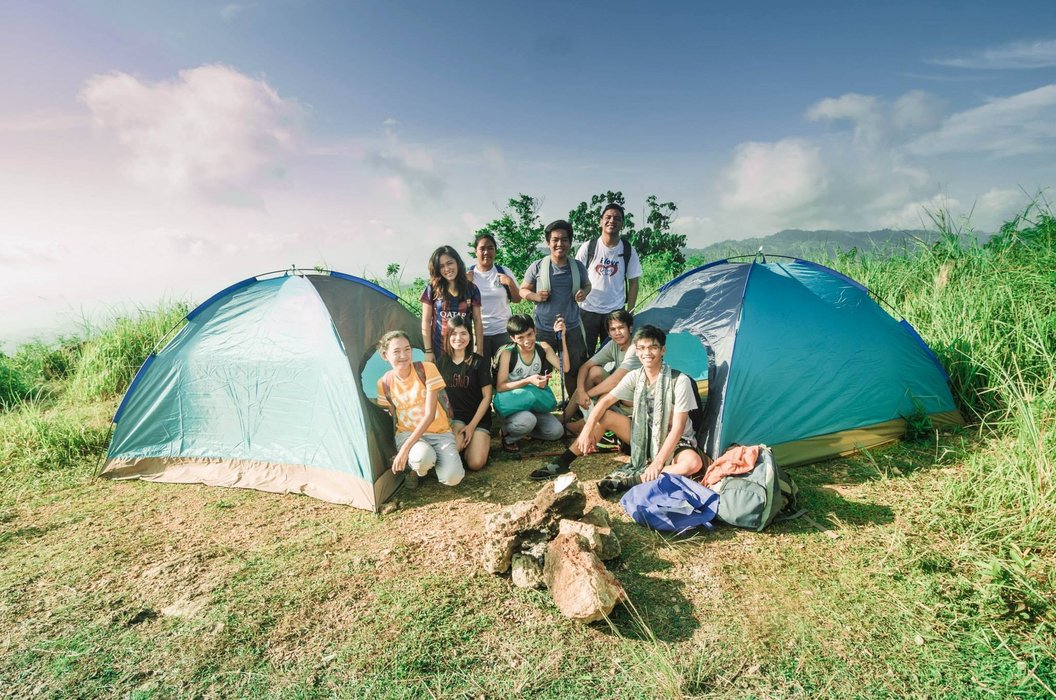 At the campsite with the gang.
Once we were done with breakfast, we immediately break camp and prepare to go home. We didn't want to stay much longer at the peak. Even if I wanted to, the heat from the sun at 9:00 AM is too much.
A Few Reminders
Please be a responsible camper or hiker. I noticed that there are areas in the campsite that became garbage dumpsites. These areas are usually on the side facing a deep ravine. Please bring back your trash with you. I hope that the area will stay beautiful even in the next generation. That means it should be free from litters.
As the campsite is quiet far from the nearest store, bring your own essentials. I will not enumerate what they are, but I think you should bring water as much as you can carry. You will eventually need more water than you expected.
Respect the flora and fauna that are surrounding the campsite. Please don't pluck any wild plants or flowers. It's best that you leave alone in their own habitat.
Sirao Peak is best experienced with friends or family. Don't forget to tag along your loved ones.
Enjoy!

---
Posted from my blog with SteemPress : https://questsandmusings.000webhostapp.com/2018/06/kims-quest-4-overnight-camping-at-sirao-peak
---