After climbing a steep rocky slope, we saw a simple wooden cross at the top of the mountain. However, this was not yet the purpose of our journey, it was the penultimate stage before the highest peak of this mountain range, Mount Pip Ivan Marmaroski. But at this point we left our heavy backpacks and for the next 300 meters we went without them. It is worth noting that here we came directly to the border with Romania, as evidenced by the border post number 364.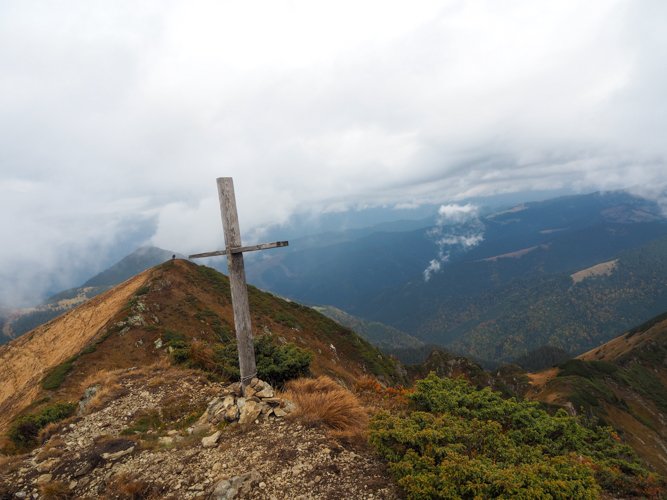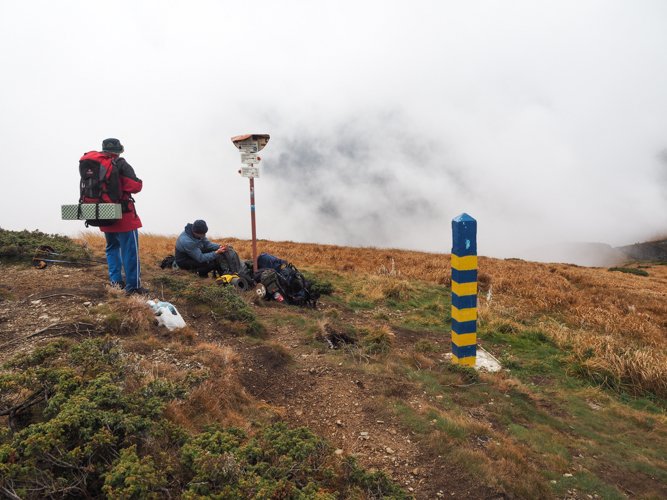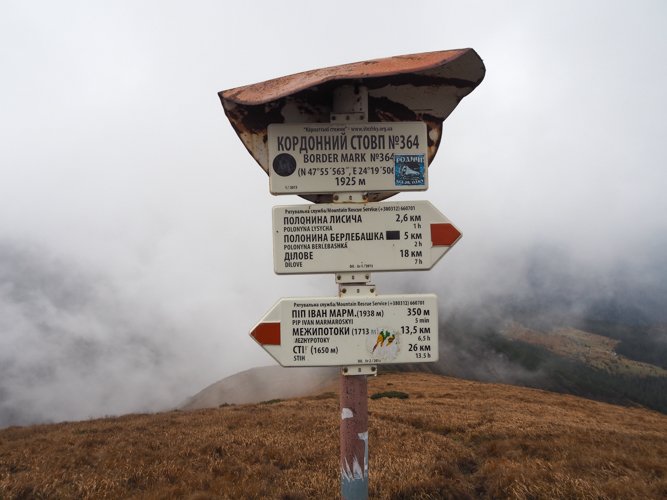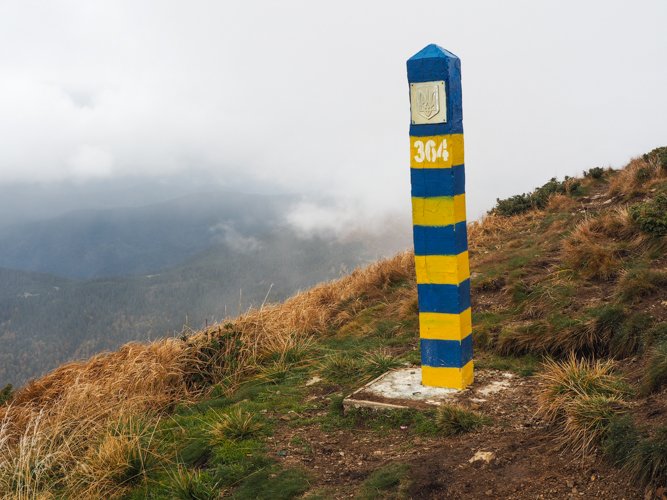 As we walked along the ridge to Pip Ivan, we were able to fully enjoy the local scenery. On both sides of the mountain trail were rocky gorges and the green slopes below were covered by thick white fog. On the ridge there was snow before, a small part of which remained between the branches of juniper.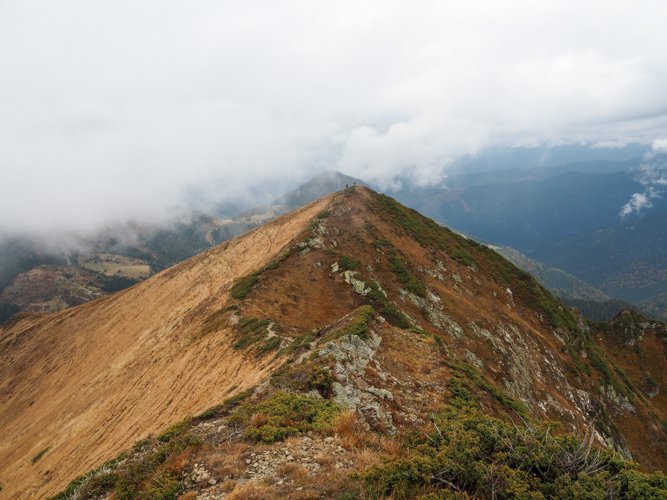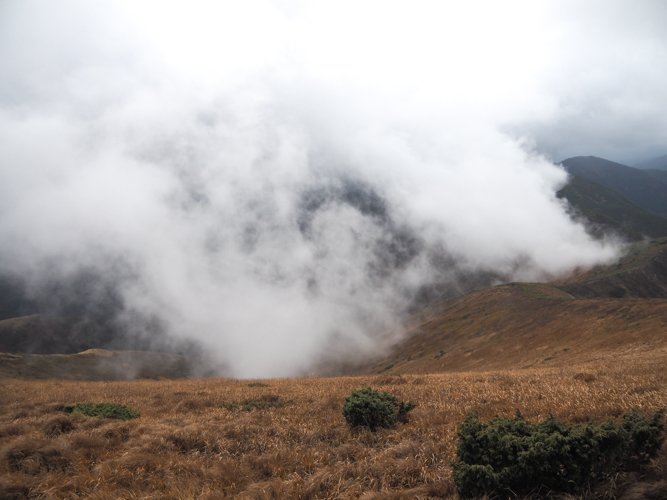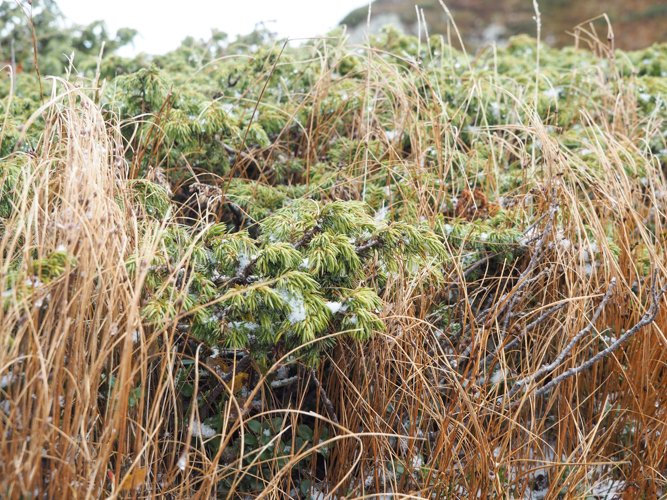 When we arrived at the top of Mount Pip Ivan, there was already another group of travelers taking pictures near the sign.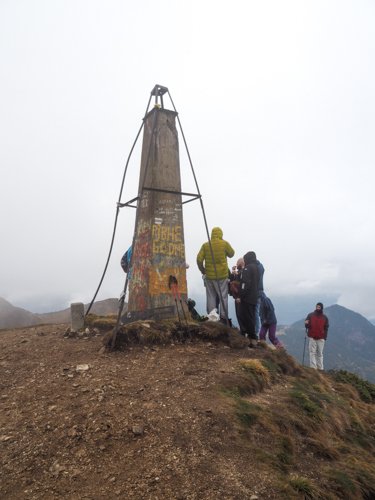 In the Carpathians there are two peaks named Pip Ivan, so each has its own territorial refinement - Pip Ivan Chornogorsky and Pip Ivan Marmaroski. The confusion is thought to be due to the fact that the topographers have mixed up the Carpathian arrays and entered the same name twice on the maps. This is not the first time - there are also two mountains named Petros: the first is one of the highest Ukrainian peaks on the Montenegrin ridge, the summit above 2000 m; the second is located in the Marmaroір massif on the border with Romania, the height above sea level is 1780 m.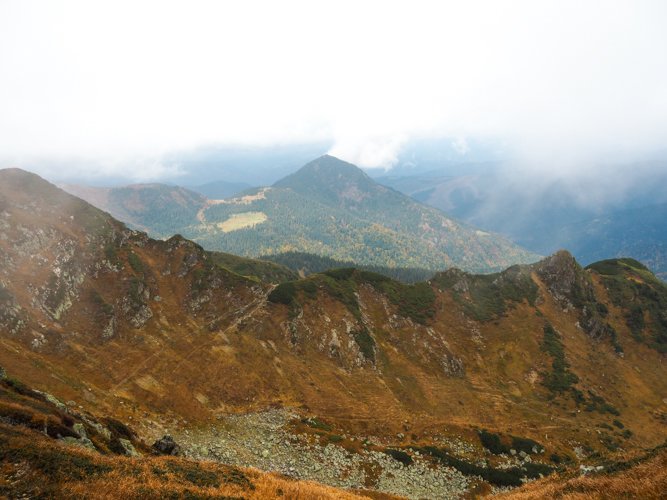 After visiting the highest peak of this part of the Carpathian Mountains, we walked down the mountain trail, returning to the place where we left our backpacks. While we were there, the trail gradually began to hide in the thick fog, but it was very beautiful, so we were not too upset.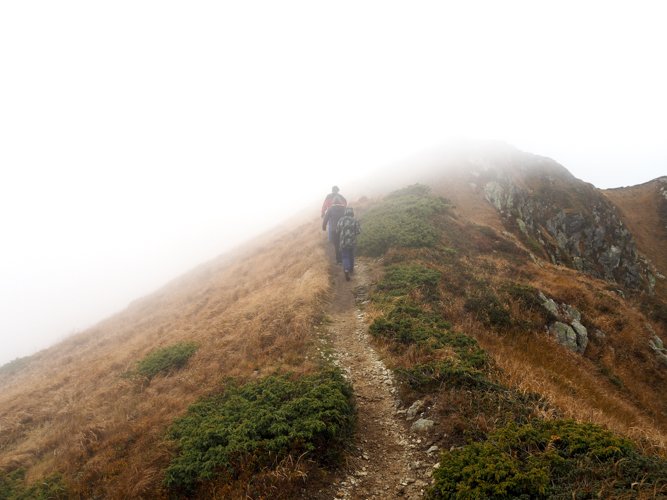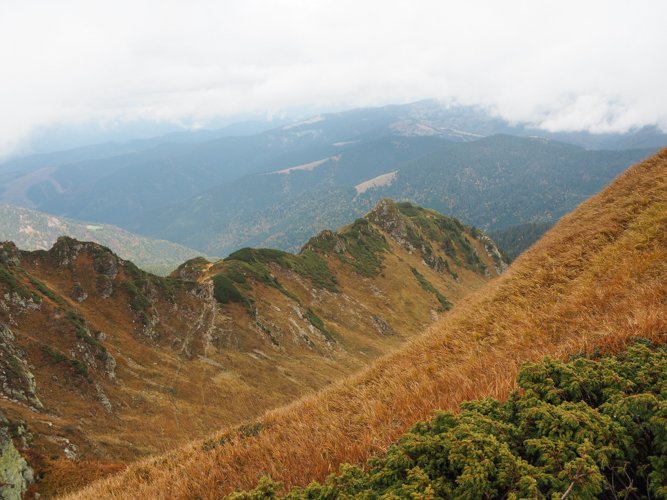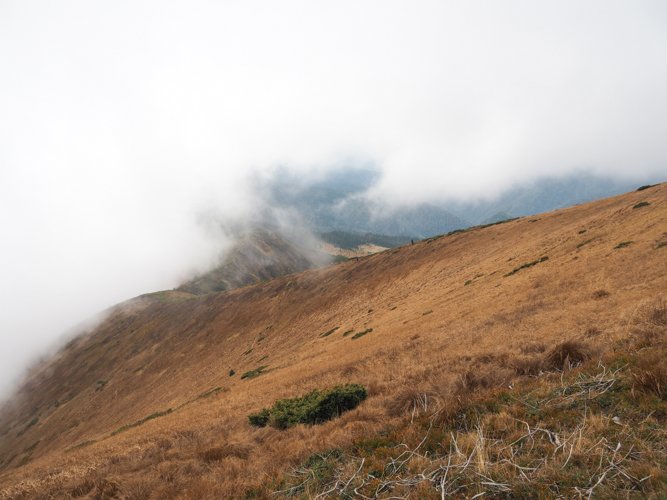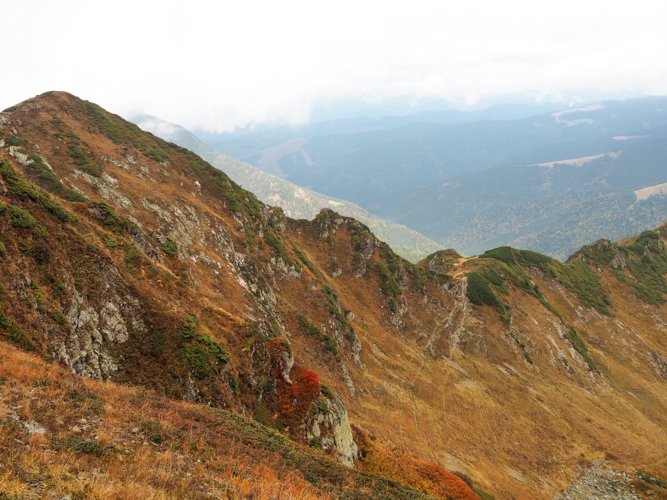 Of course, traveling at all without things is very easy, but without our sleeping bags, tents and warm things at night in the mountains will be difficult. So we took our backpacks and made our way down the mountain range, but I'll tell you next time.