In my previous post, I told you, friends, about spending the night at a dilapidated former observatory at an altitude of over 2 km above sea level at -10 degrees Celsius. Today I am going to tell you about our further journey along the Montenegrin mountain range.
So, after waking up and enjoying the sunrise in the mountains, we had breakfast outside, because it didn't smell very nice in the ruins of the observatory. And the breakfast in the fresh mountain air was simply chic, the appetite of each of us was just excellent, in addition we wanted to gain strength before the long day crossing, because, leaving one peak, Mount Pip Ivan, we had to reach the highest peak in the Ukrainian Carpathians, mountains Hoverla.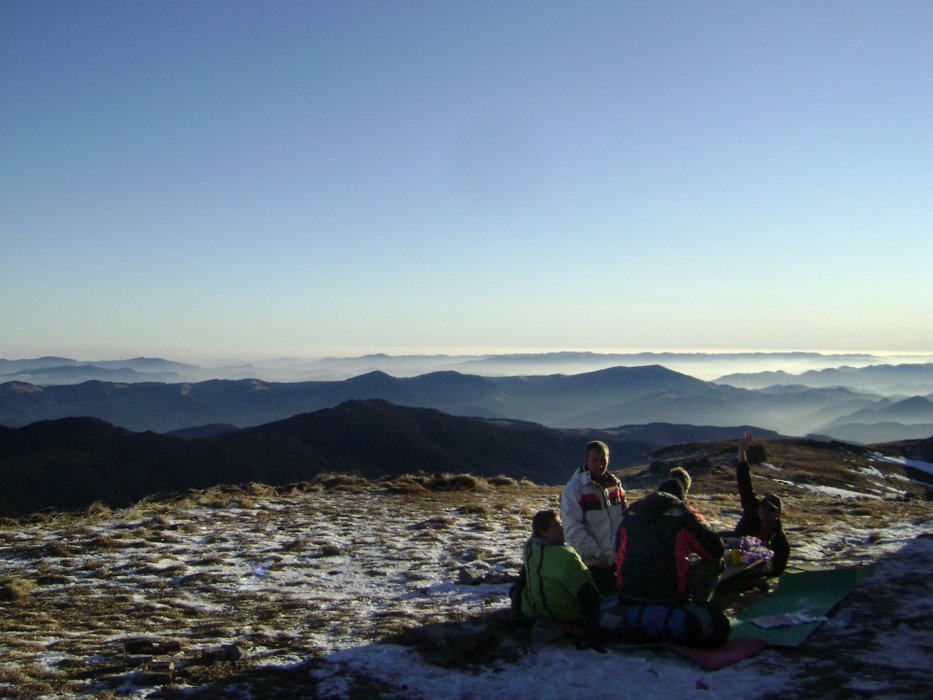 So, after breakfast, we set off on our journey between two peaks along the Chornogora ridge. Our backpacks, though lighter by several cans of stew meat, still remained very heavy, but that did not prevent us from admiring the majestic views of the mountains. This time, unlike my first hike in the mountains, we did not climb to the top of every mountain that came our way, but used detours because the day was very short in the fall, and we had to reach Hoverla before dark. We almost made it, but at the very top of Hoverla, the highest mountain in Ukraine, we did not climb to make it to the hut for travelers on the other side of the mountain. I'll tell you about the night at this hut next time.