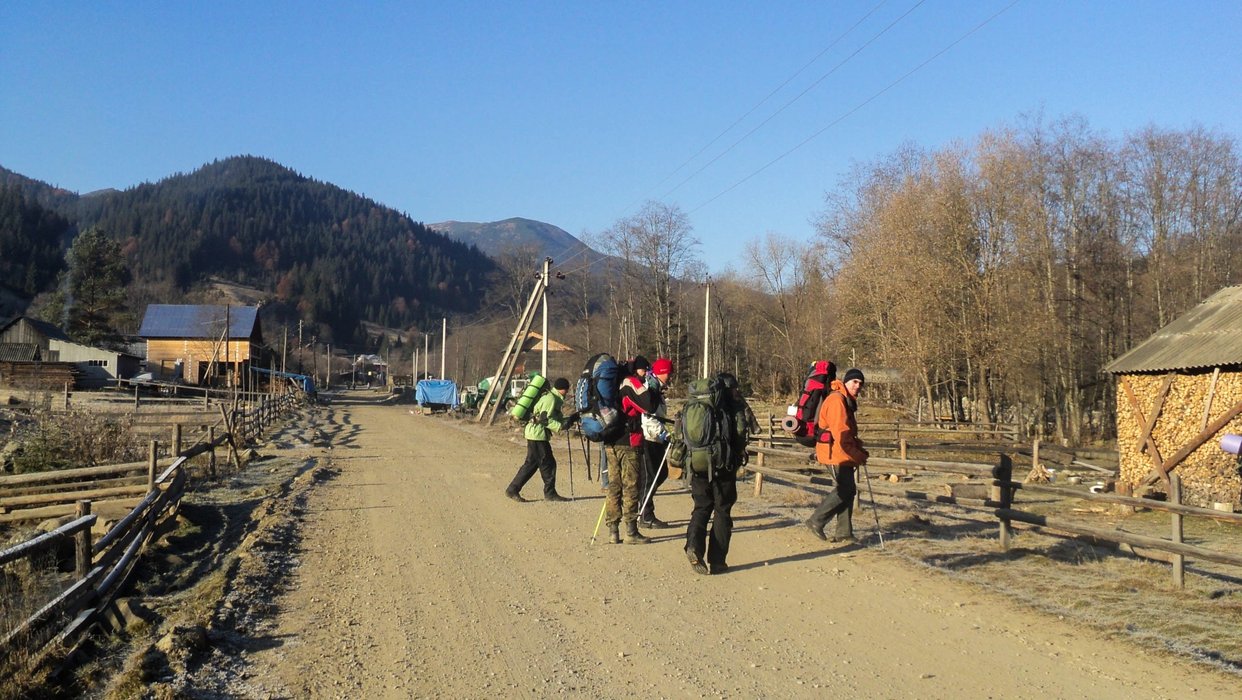 It so happened that in the second mountain hike in my life, I went on a journey again along the Chornogora ridge, located in the Ukrainian Carpathians. However, unlike my first hike, in which I visited in the same places, which was in May, this hike took place in late autumn, almost in winter - in late November.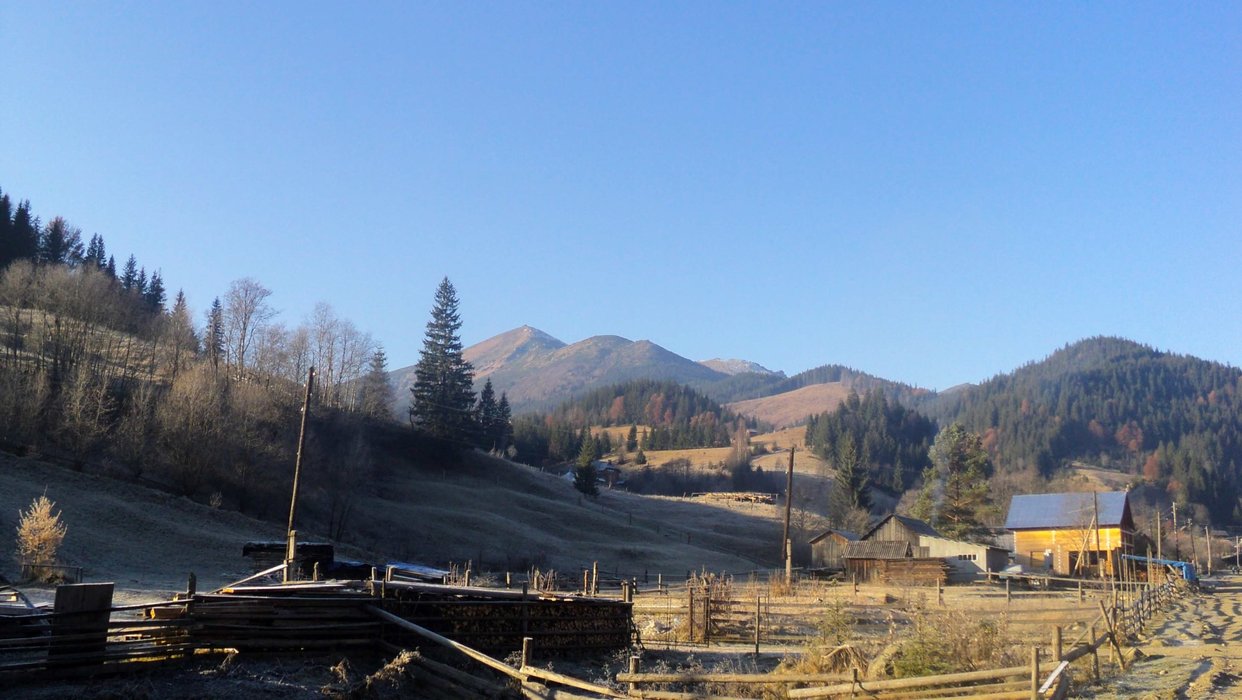 This time I knew full well what was waiting for me, so I prepared in advance. I bought myself a large backpack, 100 liters in volume, picked up matching (ie waterproof, windproof and warm) clothing and the same shoes. Therefore, this hike was much easier for me than the previous one (although there are some other factors that I will tell you later).
So, our hike started in the same place as last time - in the highest mountain settlement of Ukraine - the village of Dzembronya. This time, I even took a special photo of the signpost to mark the beginning of our itinerary. Here it is: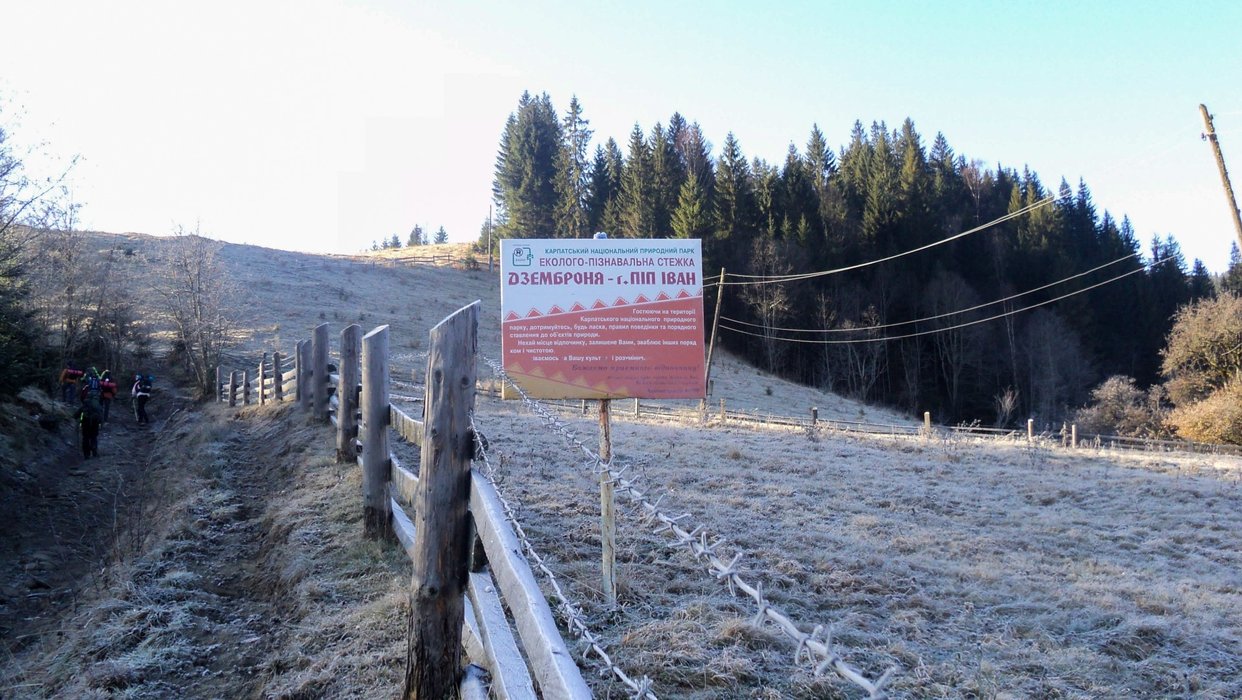 It was late autumn, the village could still see trees with yellow and red leaves that had not yet fallen down. However, it was very cold in the morning and covered with frost all around. Therefore, warm outfit came in handy at the very beginning of our hike.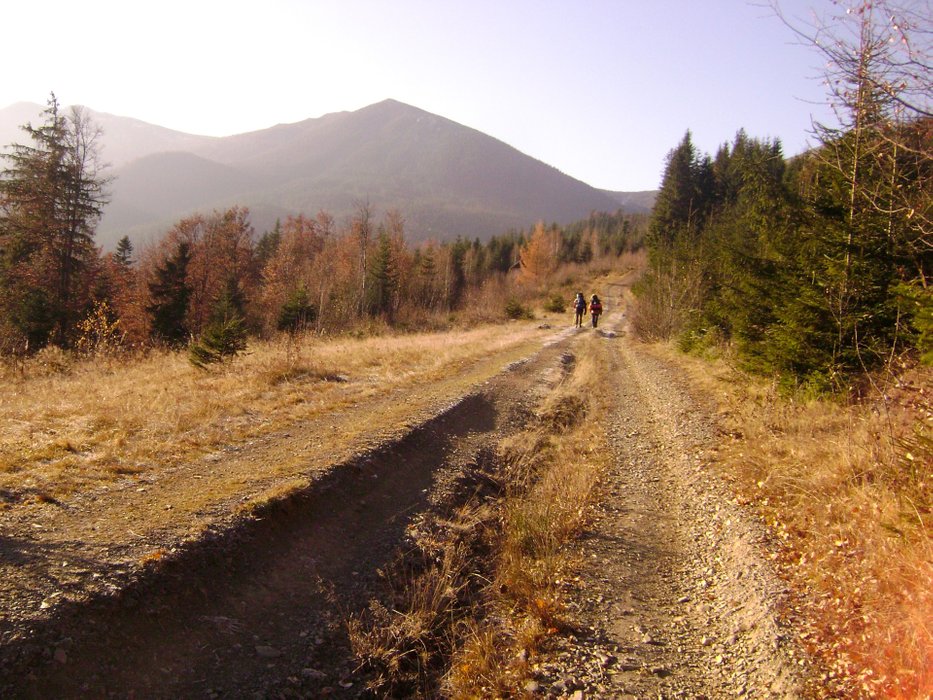 So, in order not to freeze, we started the climb. Very soon we warmed up and even started to sweat. And this is not surprising, because we carried with us a supply of food for three days, sleeping bags, tents, equipment for cooking with compact cylinders with compressed gas. We couldn't expect to always find a tree for the fire, and in the winter it can be vital.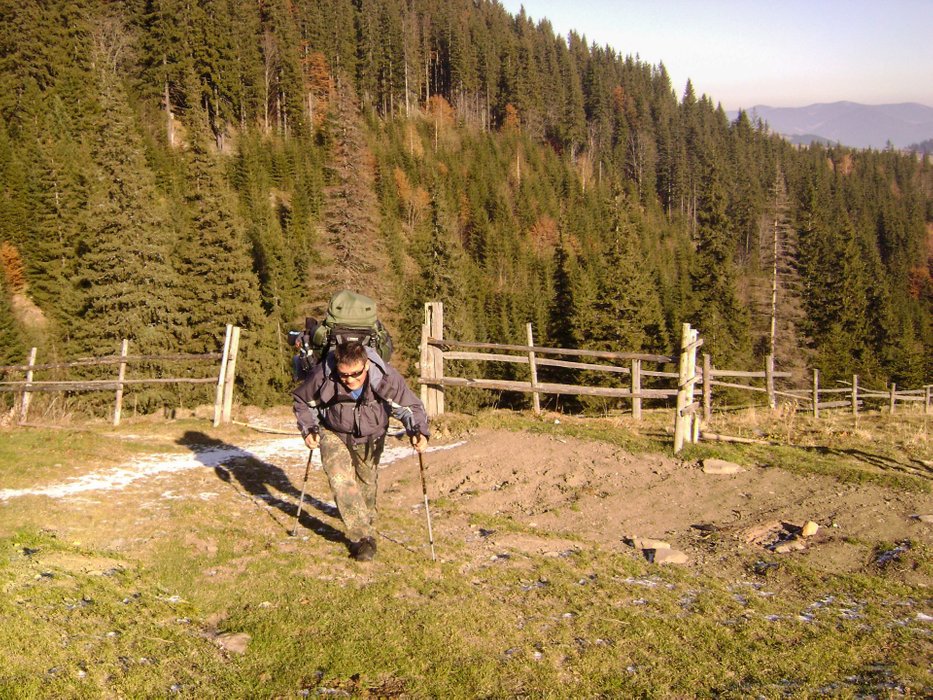 After passing part of the way up, we decided to make the first halt near the log cabin. We decided to do a very cool thing, in my opinion - to brew coffee on the fire. We found firewood at the camp site, so we did not use gas cylinders. And the coffee brewed in a wood burning fireplace was delicious and had the taste of mountains and snow. By the way, we first saw snow that fell a few days ago.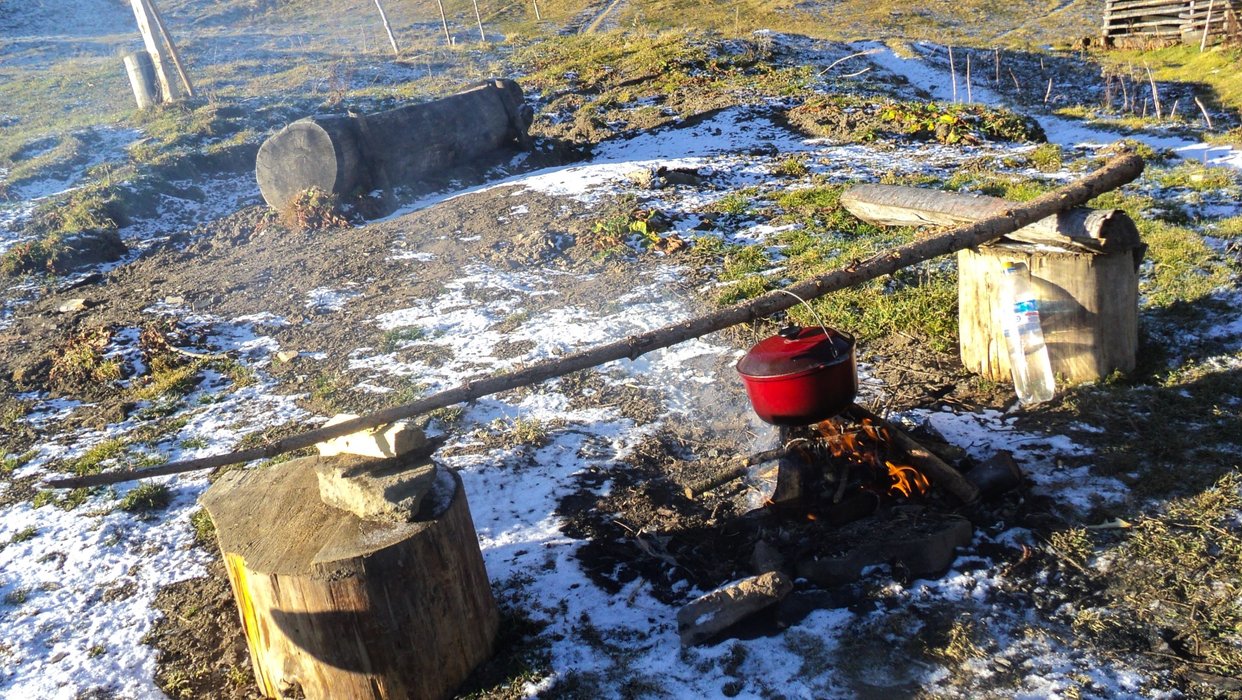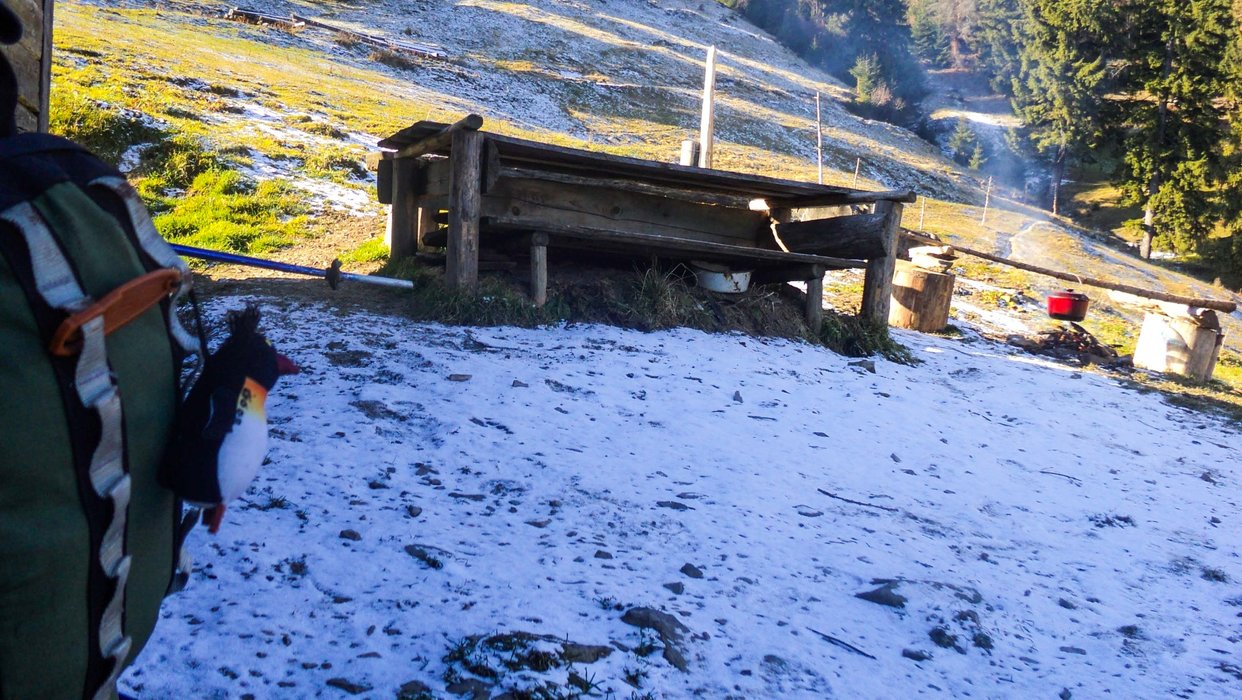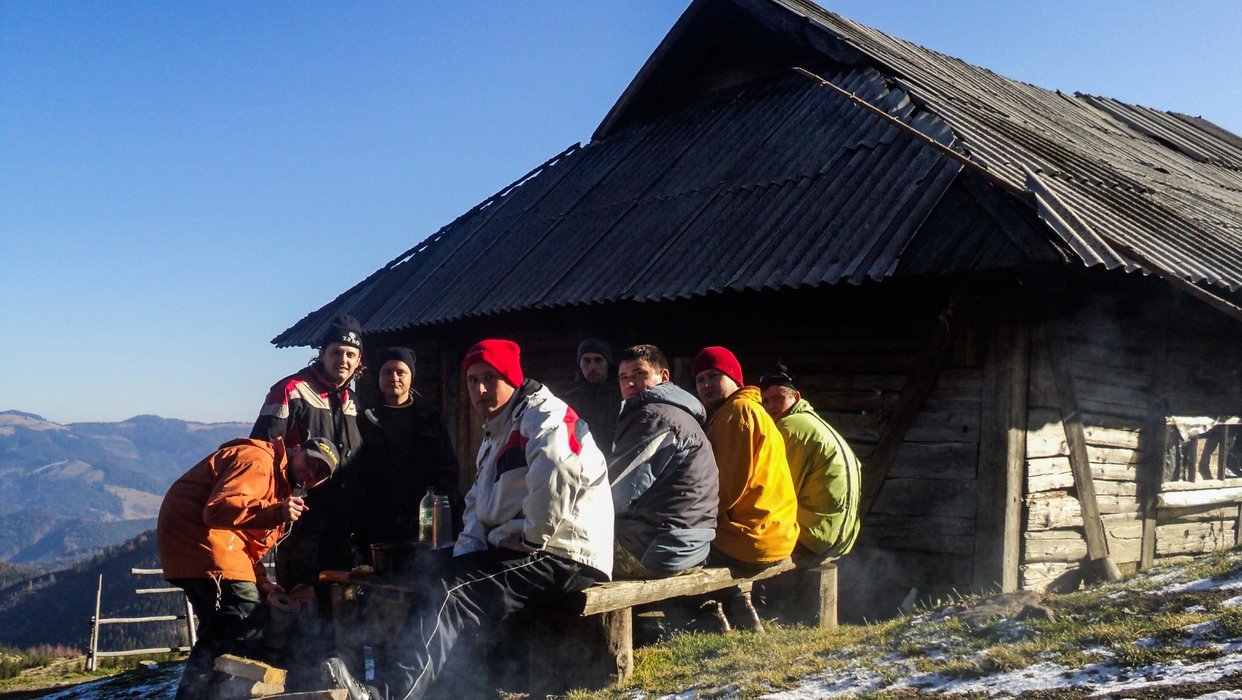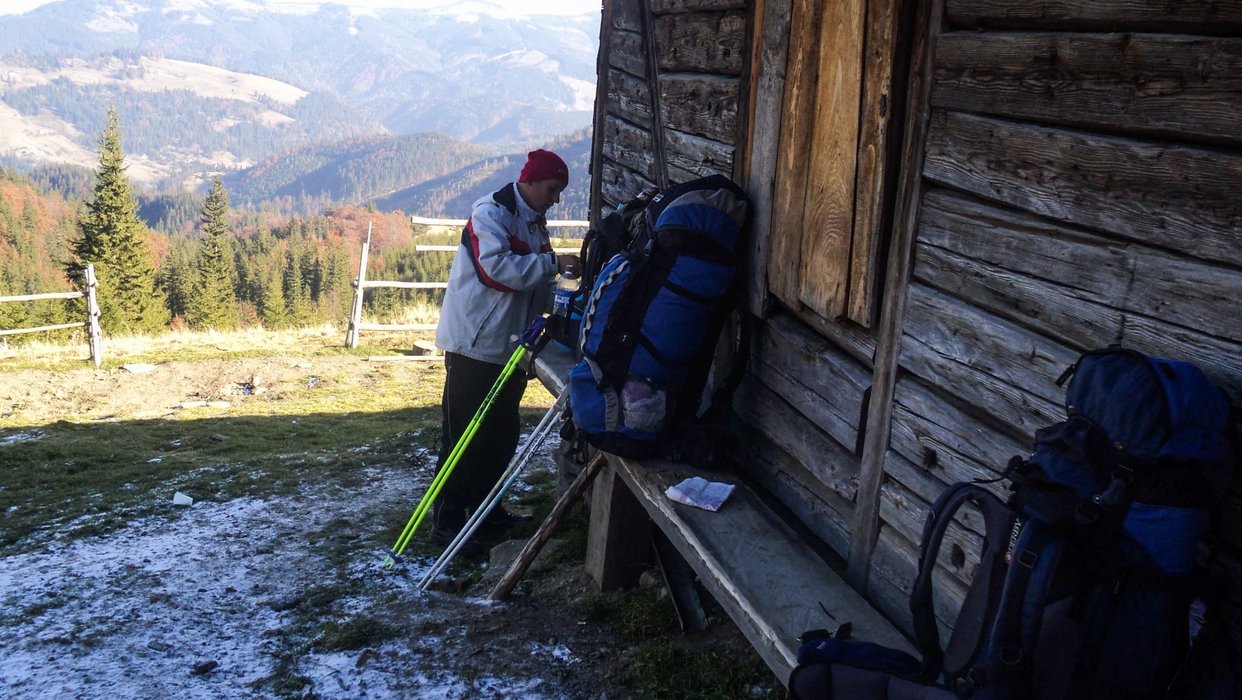 After a little rest, we went further along the route, towards Pip-Ivan Chornogirsky Mountain.