This time, unlike the first night, I slept very soundly. The shepherd's house looked like a real hotel compared to my sloping bed in a mountain-side tent because it had a flat, solid surface for sleeping. I had a good night's sleep and my health restored to no less than with help first aid kit in computer games, though by only 90%. The other 10% I got at breakfast. This time, I was already helping my friends prepare food for us, as opposed to yesterday evening when I was completely exhausted when I fell to the ground like a sack of potatoes.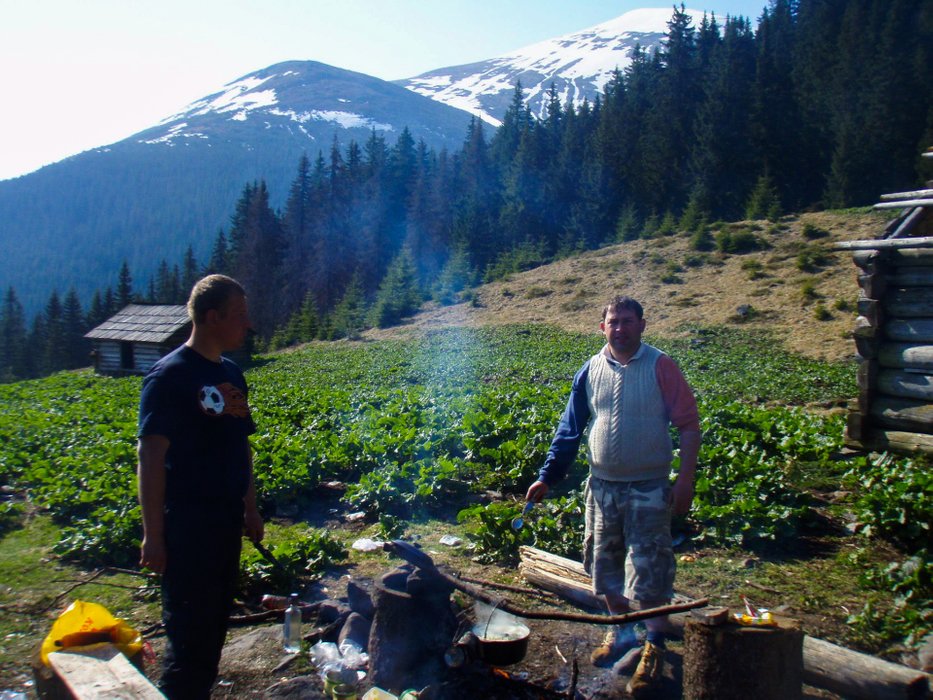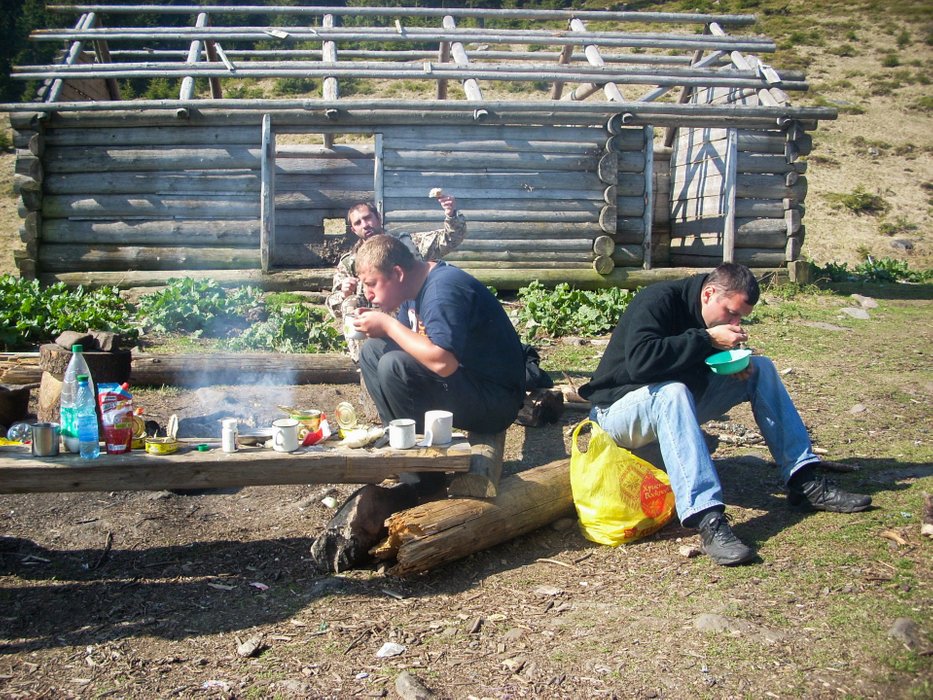 After breakfast, I was finally able to take a good look at the place we were staying. It was a polonyna - a mountain plain, a place where the inhabitants of the valleys graze their sheep in the summer. To do this, all the sheep from each yard are herded into one flock and specially hired shepherds accompany all these sheep high into the mountains where they graze all summer. Sheep are driven into special fenced areas at night and shepherds spend the night in special lodges that protect them from the rain. The shepherds look after the sheep and protect them from the wolves, get a milk and cook the cheese. It was in this place that we stayed the night, there were no sheep just yet, so these houses were empty. I think a few days after we left, the shepherds had already appeared with their flocks.
Around the shepherds' houses, a large number of plants with broad green leaves grew and in general, the meadow was bright green, unlike the peaks of the mountains above us, which were still covered with snow. It looked so beautiful that these photos could not fully convey my impressions.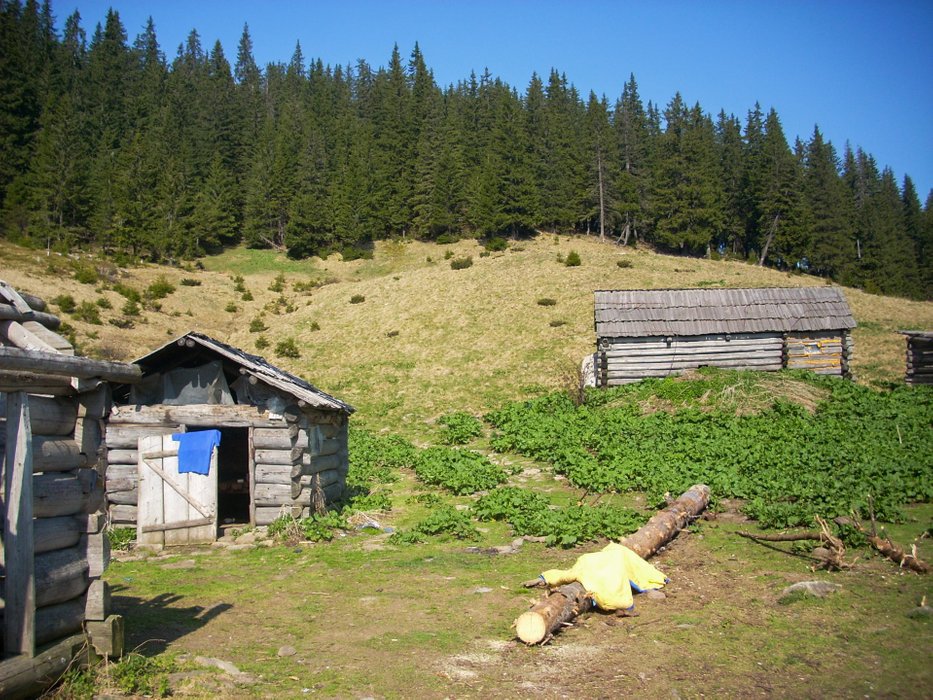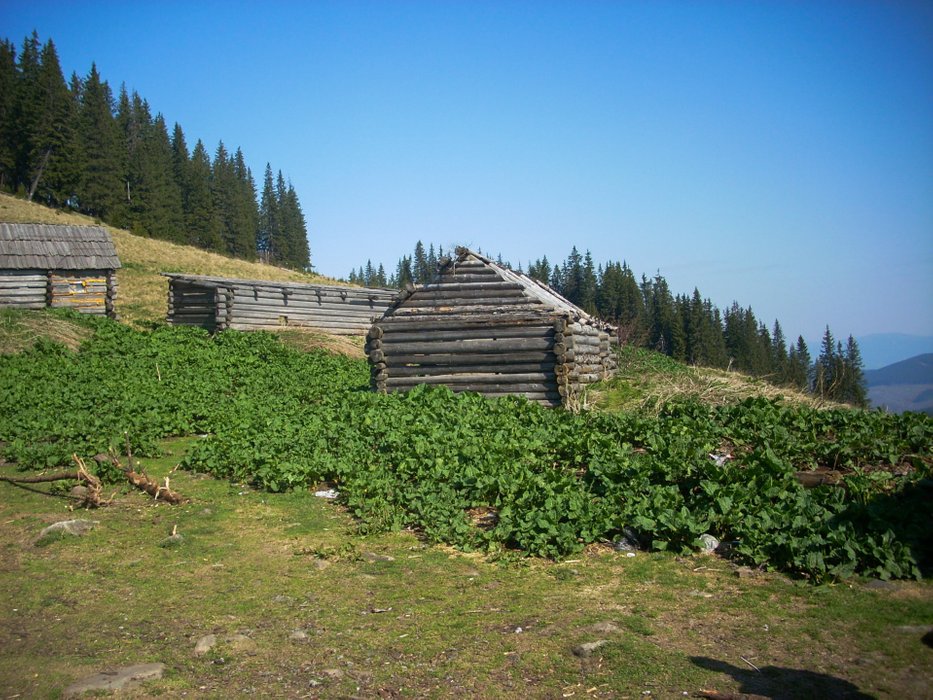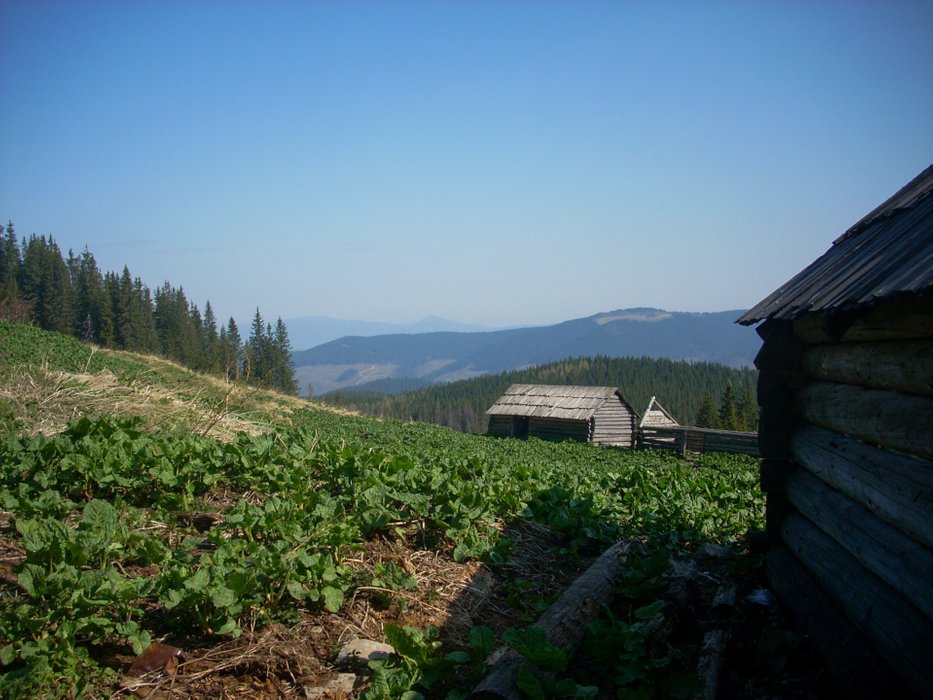 After breakfast and time to admire the surroundings, we packed up our camp, put our backpacks on our backs and went down the mountains. We ended our hike, conquering all the planned peaks. We had to walk about 10 km to the railway station in village Lazeshchyna, from where we planned to return home. Looking back at the snow-capped mountain tops for the last time, we walked down.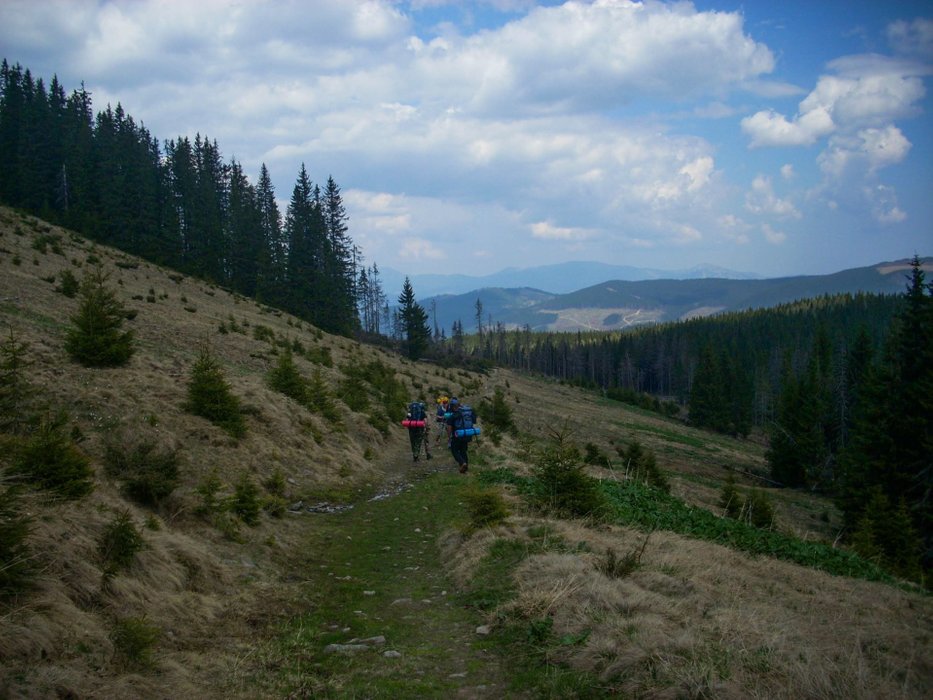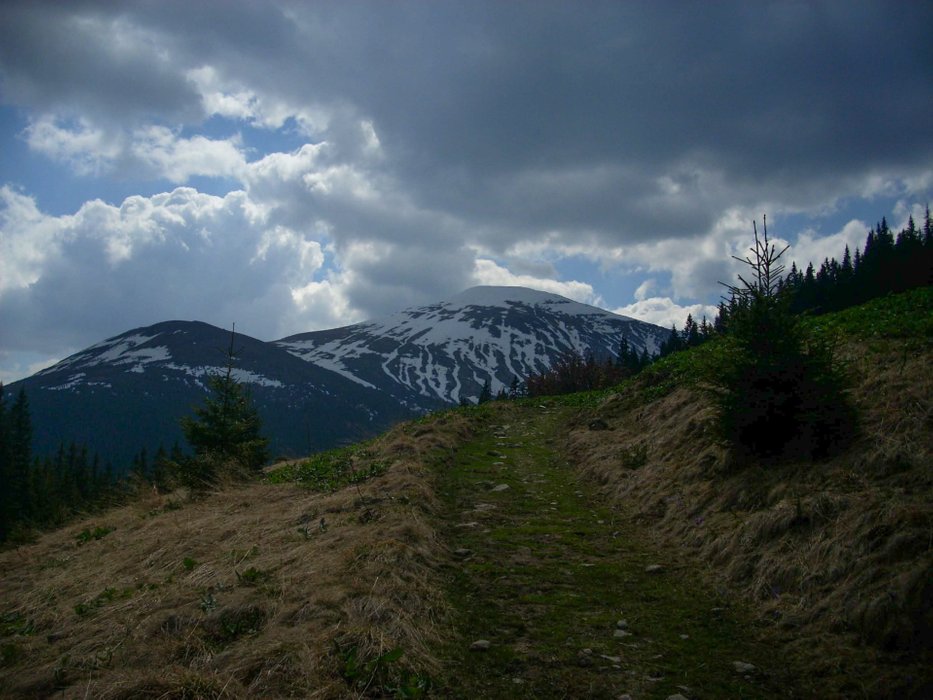 The road down was not too difficult, for some time we walked through the woods, then along the bank of the mountain river, until finally our hiking ended at the bottom in the village, from where we took the train back to Lviv. It was an unforgettable hike!