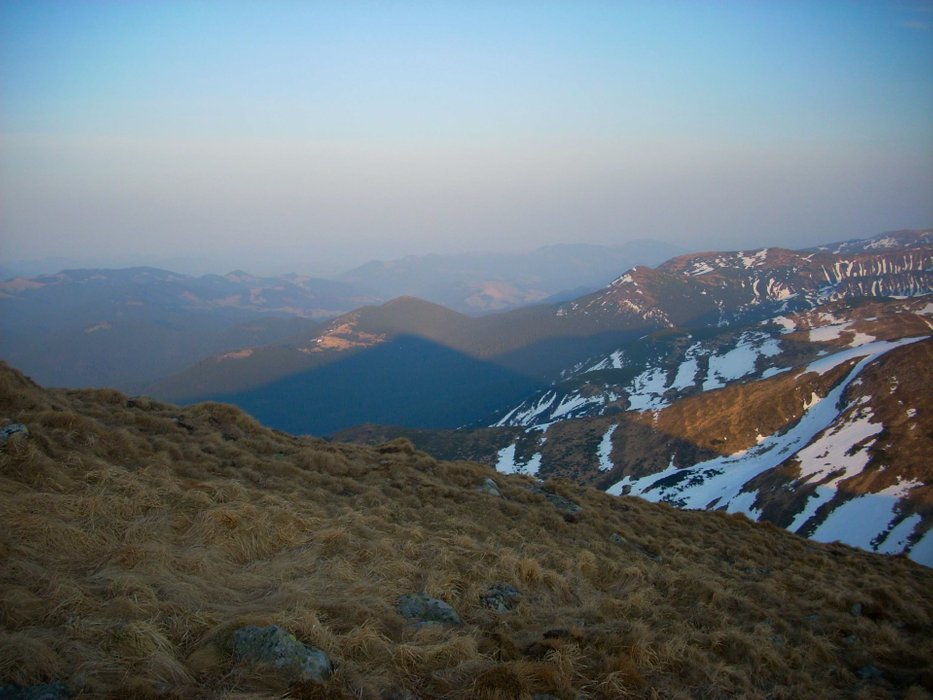 Hi friends! Today, I continue my story of my first mountain hike that took place in May, twelve years ago. This very difficult journey for me has developed in me a love for the mountains, which lives to this day.
As I have written in past posts, at first it seemed to me that the path up the ridge would look like an easy walk when compared to the ascent. After all, there are no such ups and downs (so I thought at first, but I was wrong). There are many peaks along the mountain range Chornogora and although they do not have to be climbed from the very bottom, however, their excessive number in one day can make you tired no less than one steep climb to a high mountain.
Those who travel the Montenegrin Range can choose two ways to overcome this path. The first way is to overcome every peak that comes in your way with a traverse (a traverse in mountaineering - a direction perpendicular to the direction of ascent (descent) on a mountain, or, in simple words, a workaround that does not require climbing the mountain and , respectively, the descent from it). The second way, more difficult (especially for a beginner such as myself) is to climb and descend to the top of the mountain. This is probably a little faster, but it is very tiring for your feet, especially when you are wearing the wrong shoes.
Another factor that reinforced my impression of that endless day for me was that I did not know the route, because it was the first time, so several times I misallocated my forces because someone reported that the goal (Mount Hoverla) was already close. But then it turned out that along the way we forgot to consider a few more nameless peaks, and on all these peaks we climbed and then descended.
Despite the extreme fatigue, I found the strength to admire the beauty of the mountains that came our way. I was also very impressed with Nesamovyte Mountain Lake, which was still half covered with ice. Its shoreline resembled a stylized heart in one of the angles (because in fact, the human heart has a completely different shape), it was extremely beautiful.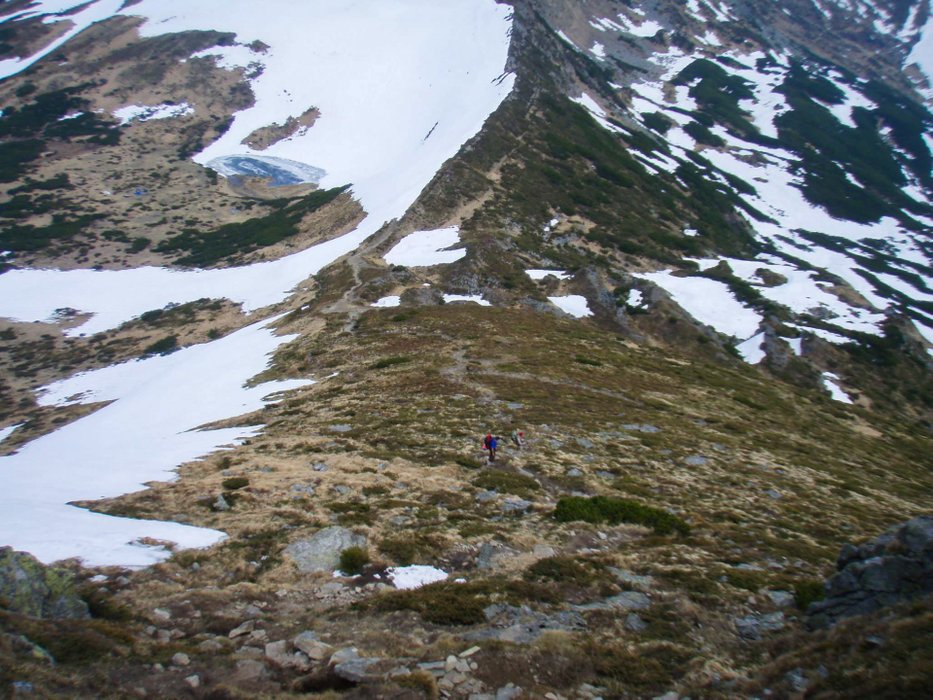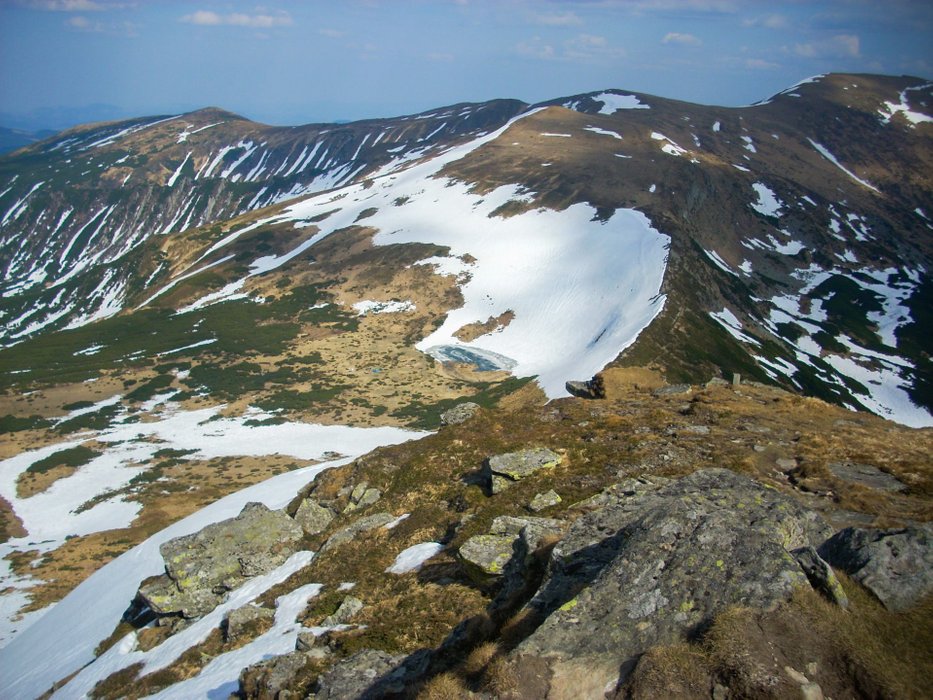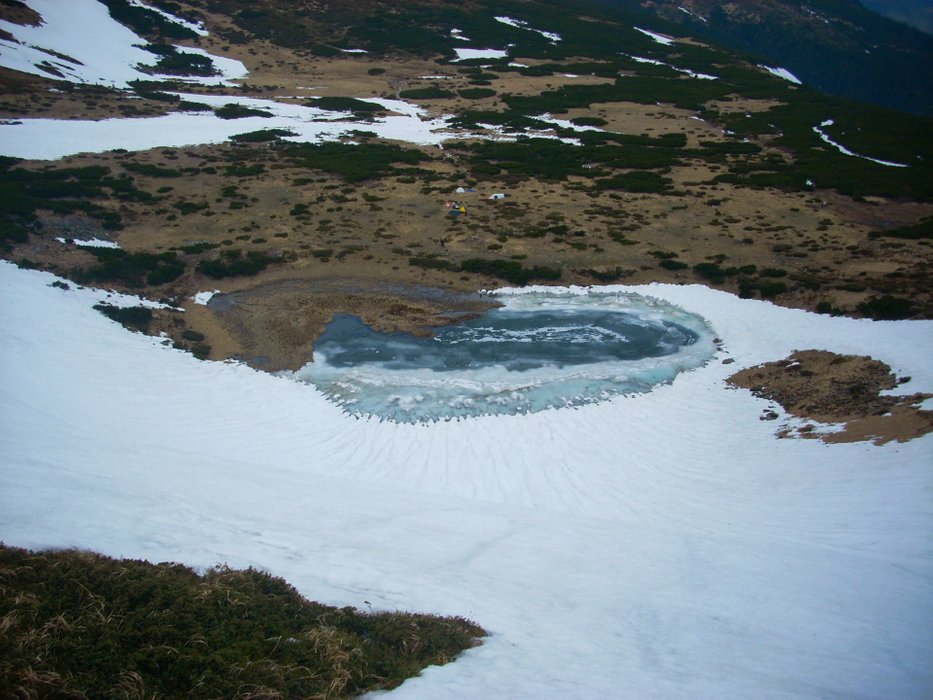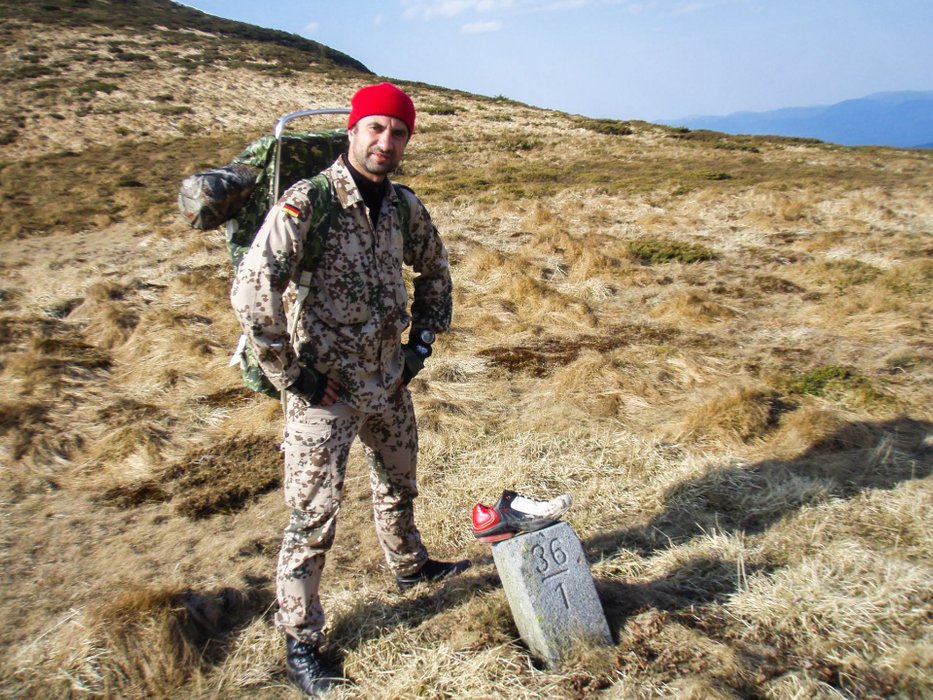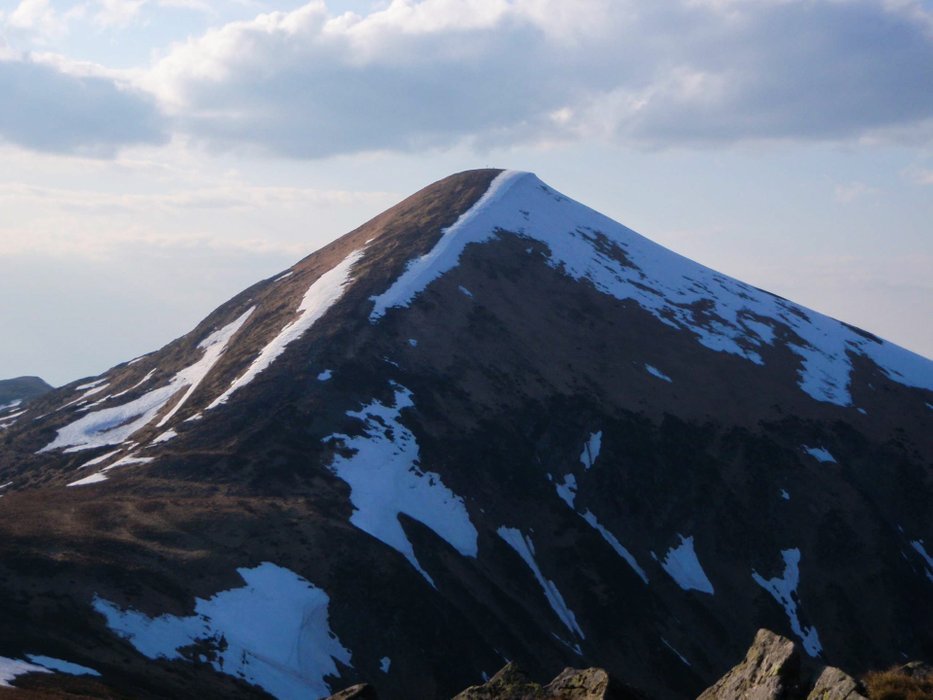 At about nine o'clock in the evening, just before sunset, we climbed to the top of Mount Hoverla. Hoverla - the highest peak of the Ukrainian Carpathians and the highest point of Ukraine, whose height is 2061 m above sea level. It was a wonderful experience to climb it. If you go to the mountains in Ukraine, at least once you have to visit the top of that mountain. I actually fulfilled this minimal program, because after that I was not on the top of Hoverla again, although I was still returning to the Montenegrin ridge.