My summer of 2012 was full of travel. In early July, with a small company of friends, I went on a hiking trip to the Carpathian Highlands Lake Gerishaska. In early August, I met my future wife, after which we went to the sea, where we lived for two weeks in tents (I'll tell you more about that later). However, between these two events I still had a few days' rest in a private estate in the Carpathians. Due to my further acquaintance with my wife, I almost forgot about this trip, but there were some very interesting things to talk about.
The first such moment was that we all went to our mutual friend, who had a hut in a mountain village and who invited us to stay there for several days. However, this friend was busy at the time and gave us the keys to his house. When we got there, at first we didn't understand if we really got there, where we planned. But with the help of the keys we were able to open the door and enter the house.
It turned out that for some reason our mutual friend had forgotten to warn that his house was undergoing full repair. In the hallway there were tools and building materials everywhere, the toilet was destroyed in general, the kitchen was heated only with firewood, there was no shower. We probably would have stayed there if we had not been young children, but there were no normal conditions for a comfortable holiday with children, so we decided to try to find a house that could be rented.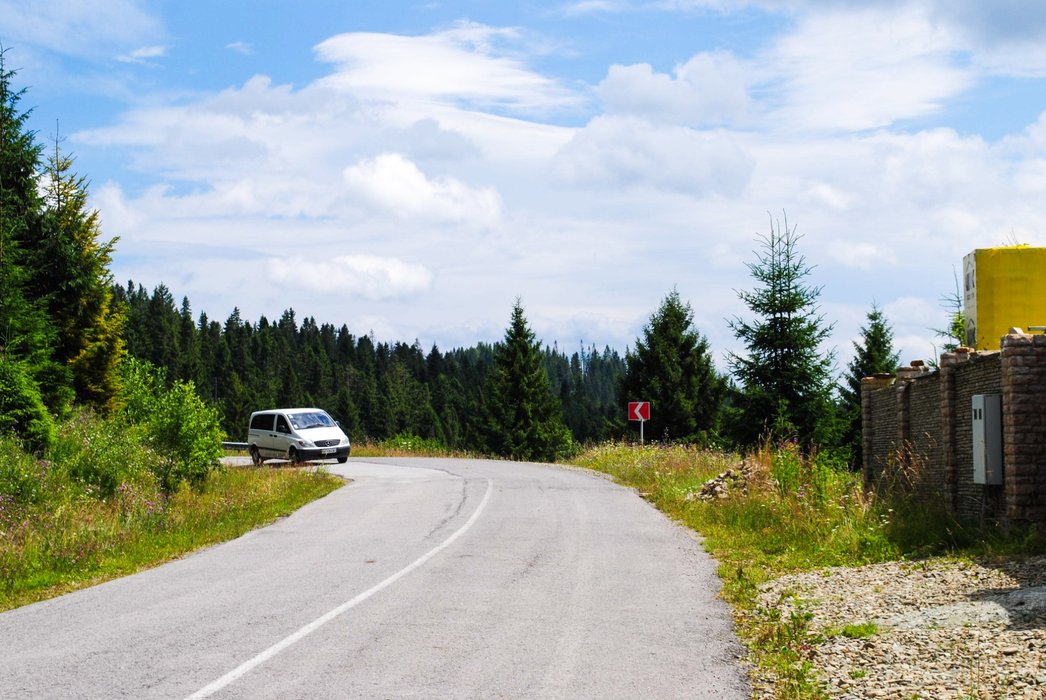 We were fortunate to find a private homestead nearby, which provided rooms for those who want to admire the beauty of the mountains and at the same time require some comfort. We had to pay for it, which we did not plan, because we were going to live with our friend for free, but we had no other choice. I must say that they rented decent rooms for the money and still allowed us to cook our own food and use the kitchen.
We arrived at the estate in the evening and after leaving our belongings in the rooms, we were finally able to relax and relax from solving our unforeseen problems. We had marinated meat, so in the evening we roasted barbecue on the grill and drank wine (in fact, men drank a little harder).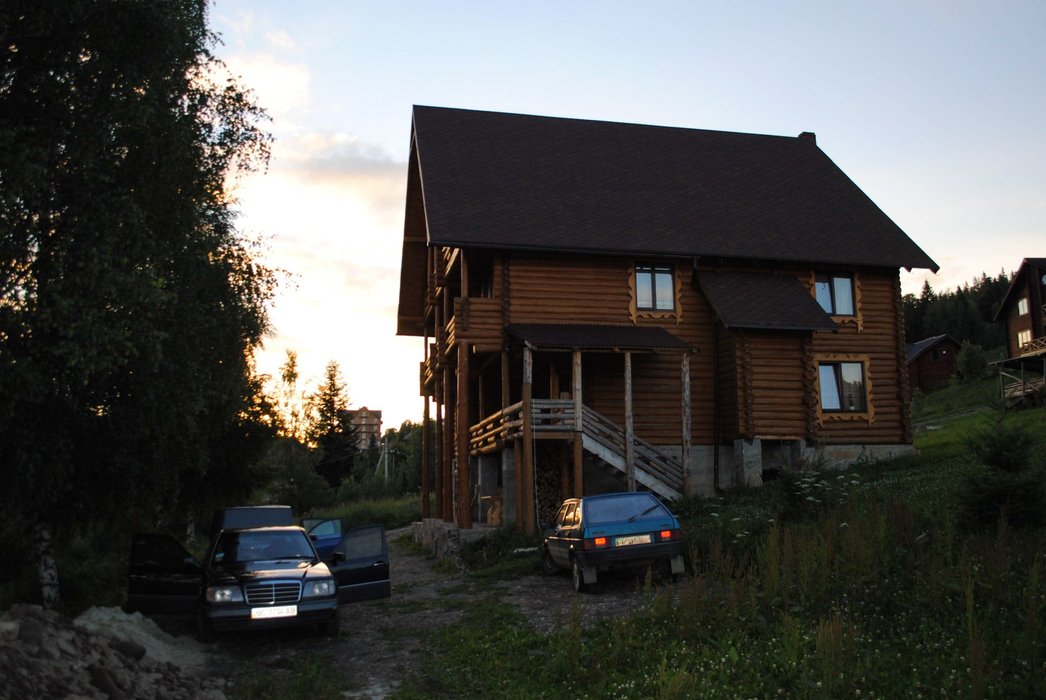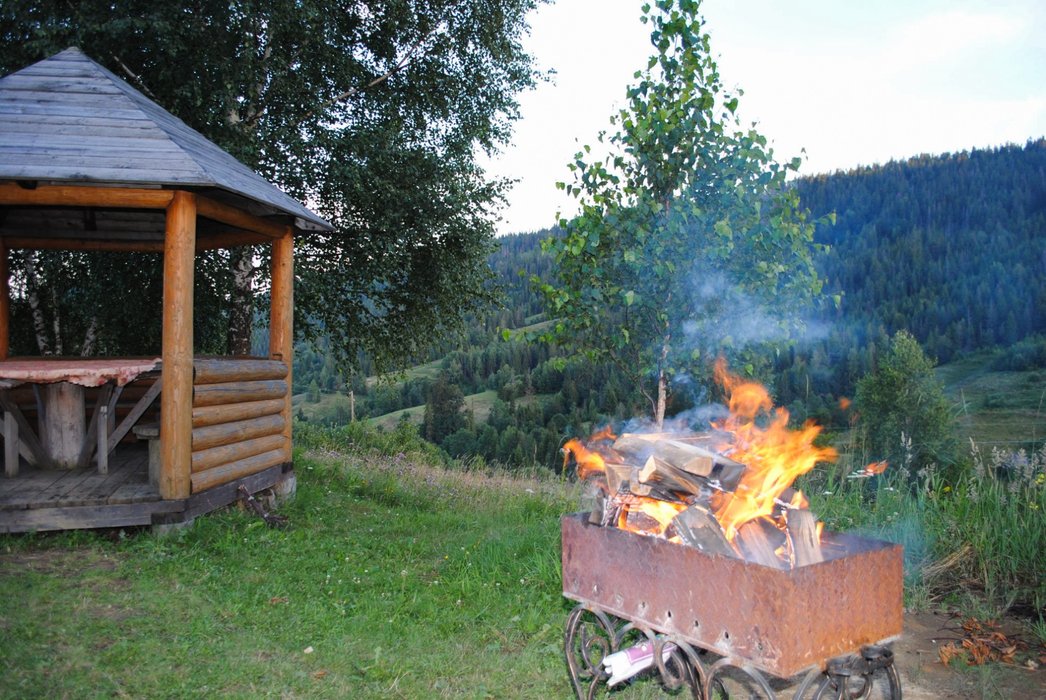 In the morning after breakfast we went for a walk. In the village there is a small ski resort, Oryavchyk-Zveniv, with three bugel ski lifts that did not work and could not work in the summer, because in order to climb up with the help of a bugel ski lift, you need skies that could not be used in the summer.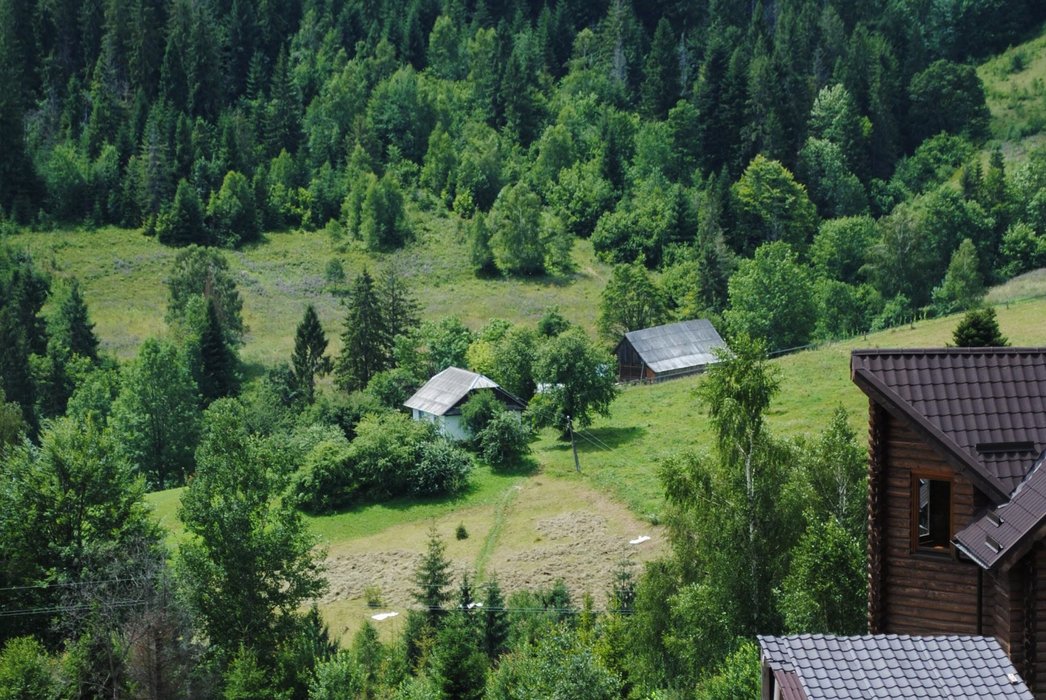 So we went up on foot. We admired the beautiful scenery, went into the not working bar at the end of the ski lift and went down into the valley.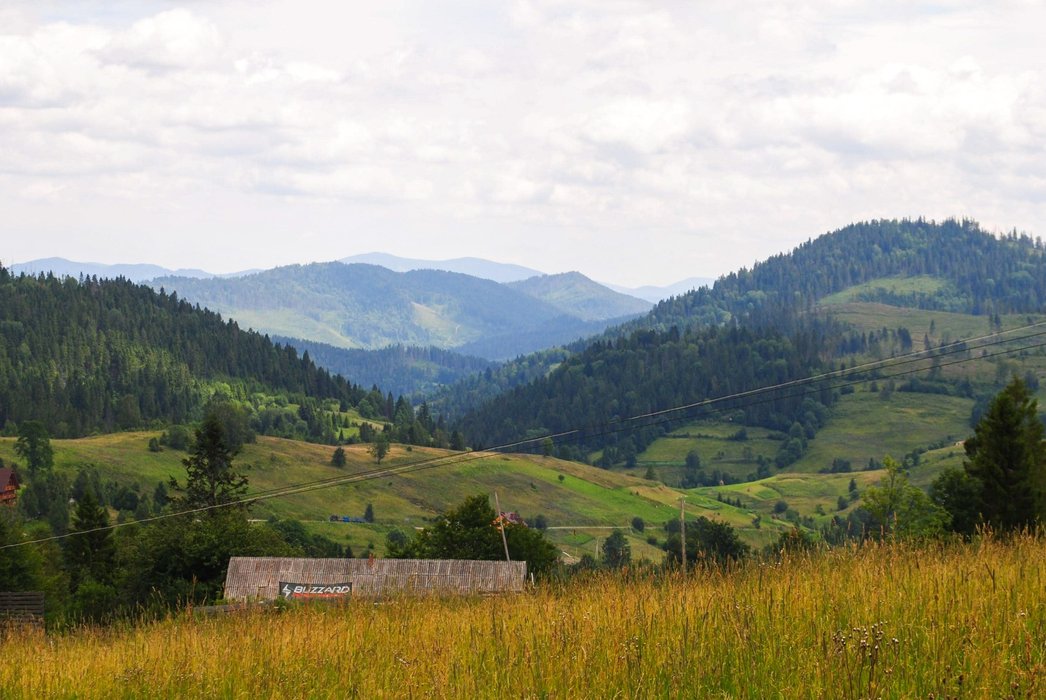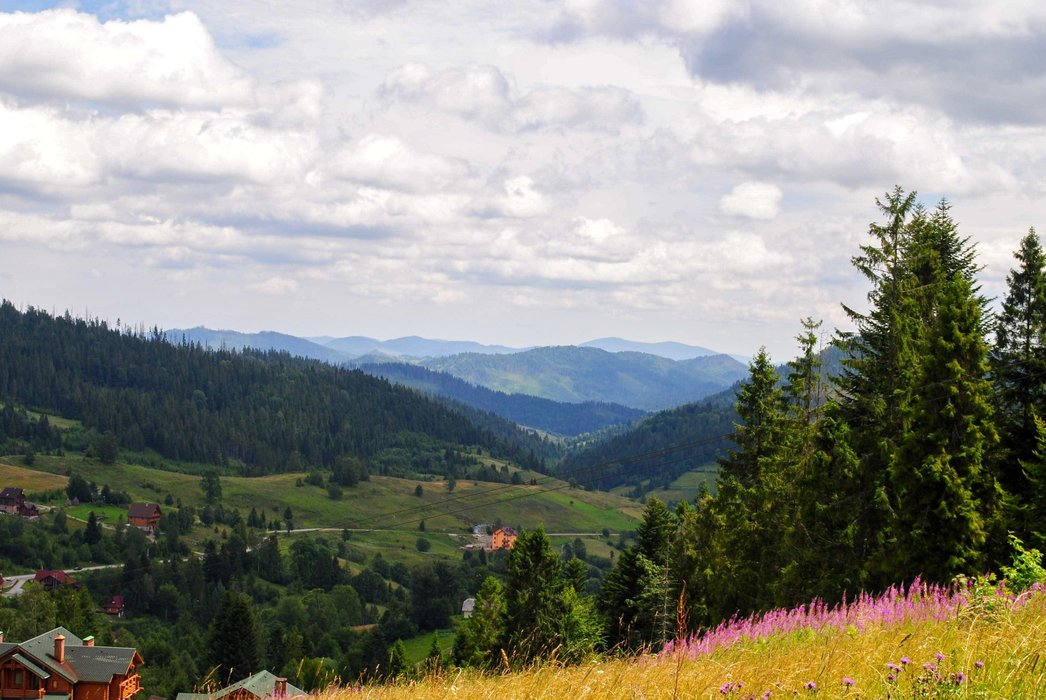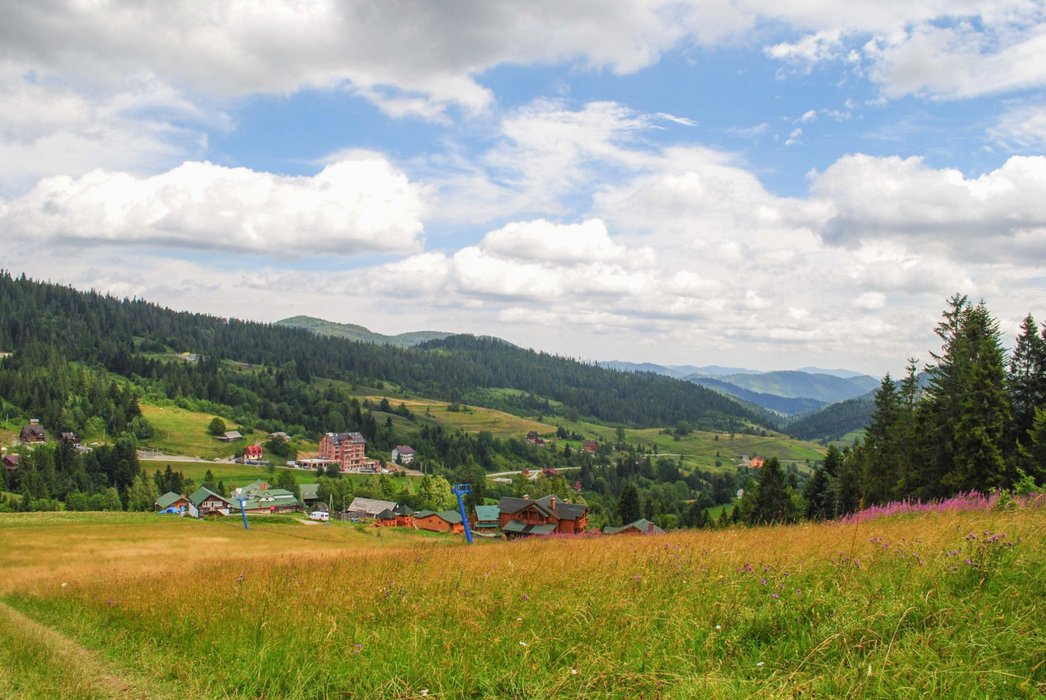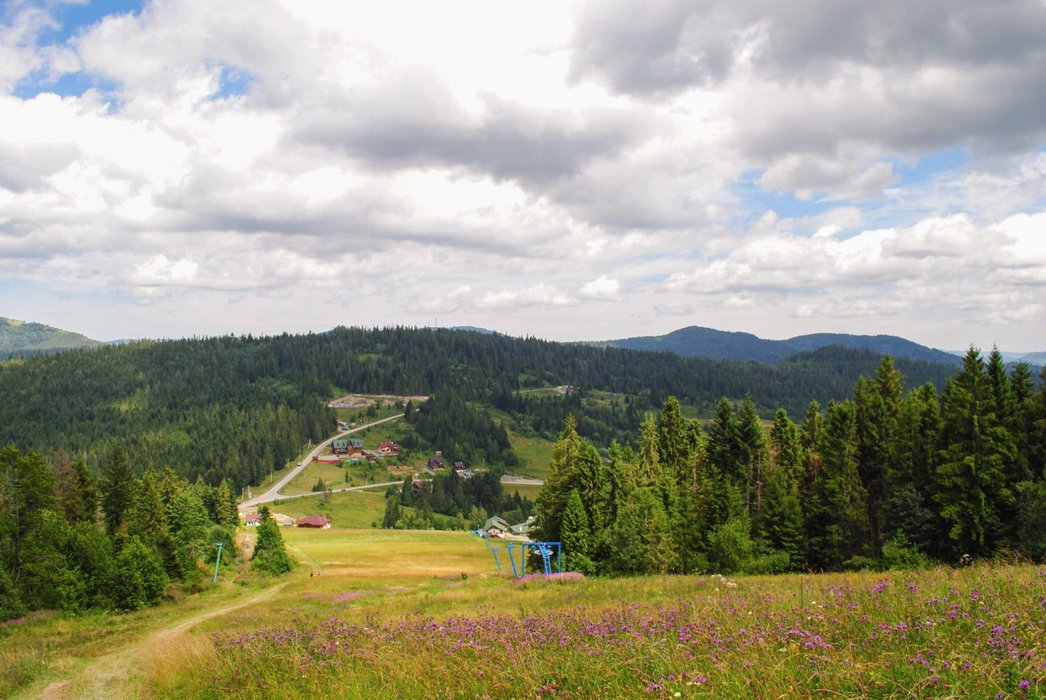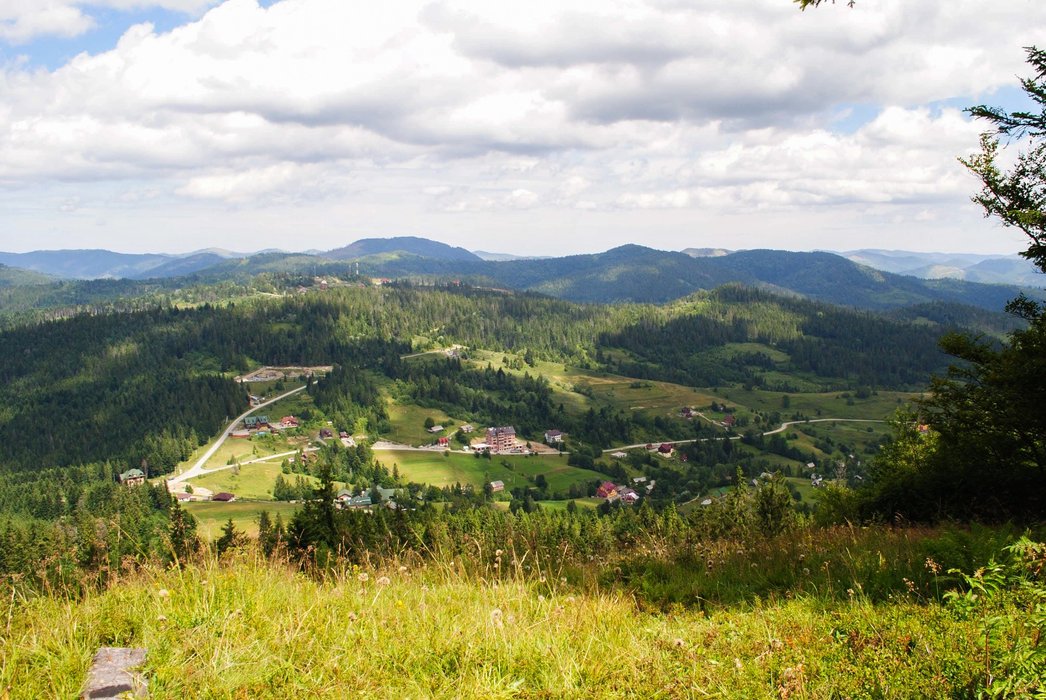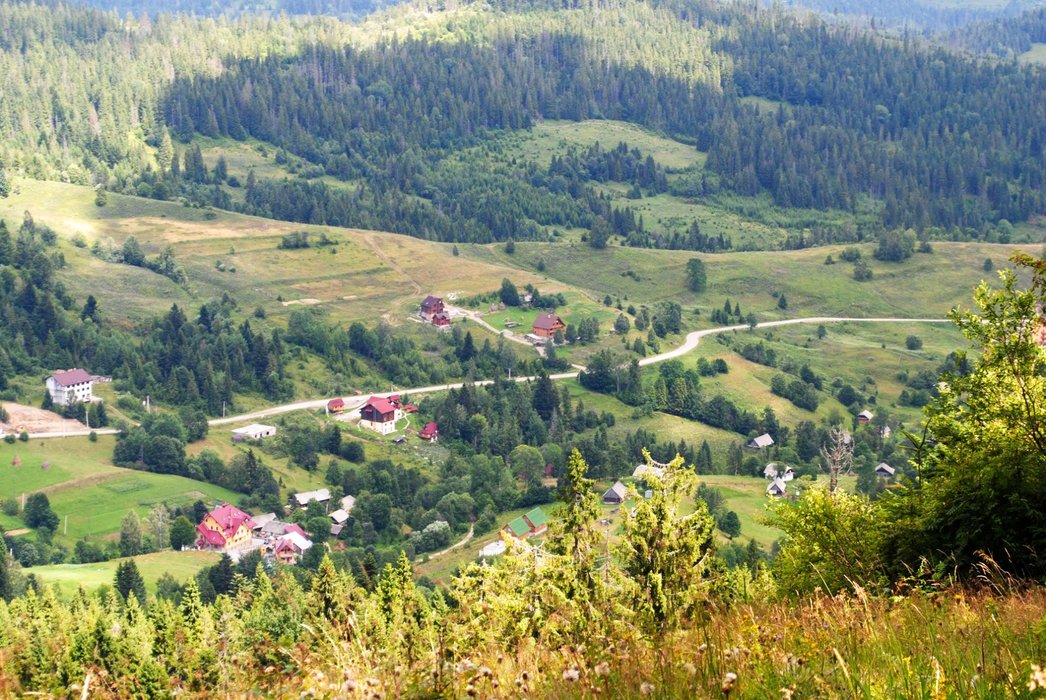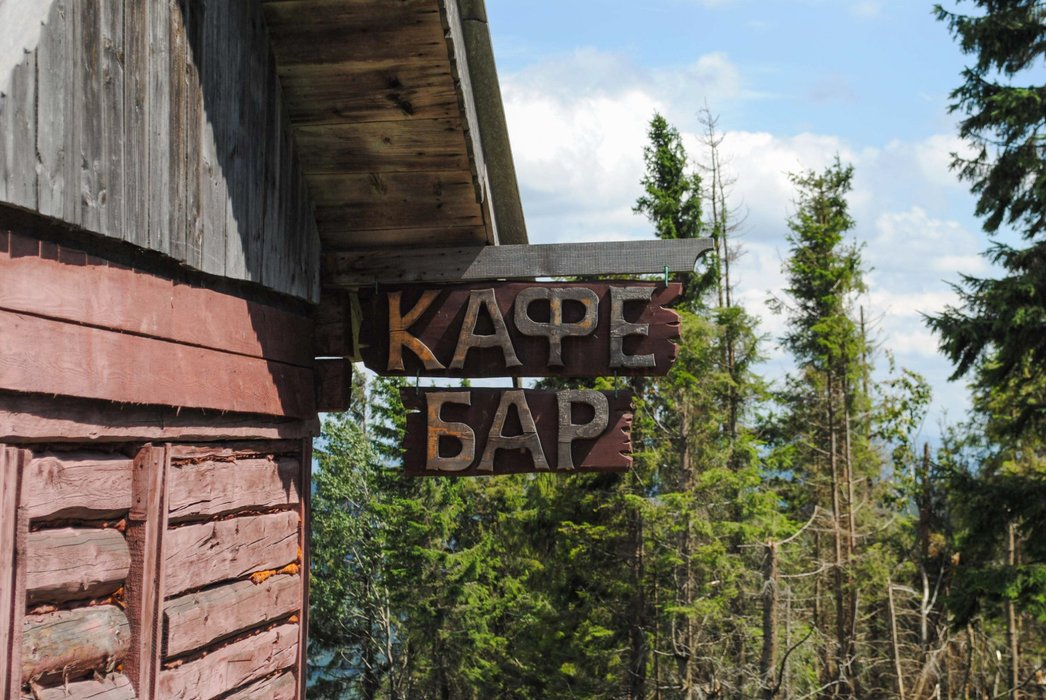 Why the rain in the Carpathians is boring, I'll tell you next time.