Hi friends! I have told you earlier about how I, my wife and our mutual friend went on a pilgrimage to Univ Lavra. A year passed and my wife and I decided to repeat the trip, this time for two. Well, that was not the two only, then went to thousands of people with us, just among them were not our acquaintances. This time I will not focus on church details, I will just tell you about the journey and what happened to us on the way.
Like last year, our itinerary began at St. Archangel Michael's Church (not far from the historical center of Lviv and Arsenal, the Museum of Medieval Weapons, and high above us, on the hill called High Castle, are the ruins of the wall that once surrounded the castle of the first princes of Lviv) . In Lviv, we walked the same streets as last year. Although my wife said that every year the route to Univ, which runs through villages not far from Lviv, is different, this year we again went the same way as last year - through the villages of Lysynichy and Pidbirtsi, apparently because of the alternative route through Vinniki and Pidhirne is longer for 2 km. However, these routes converge at one point - in the village of Miklashiv, where we made the first halt.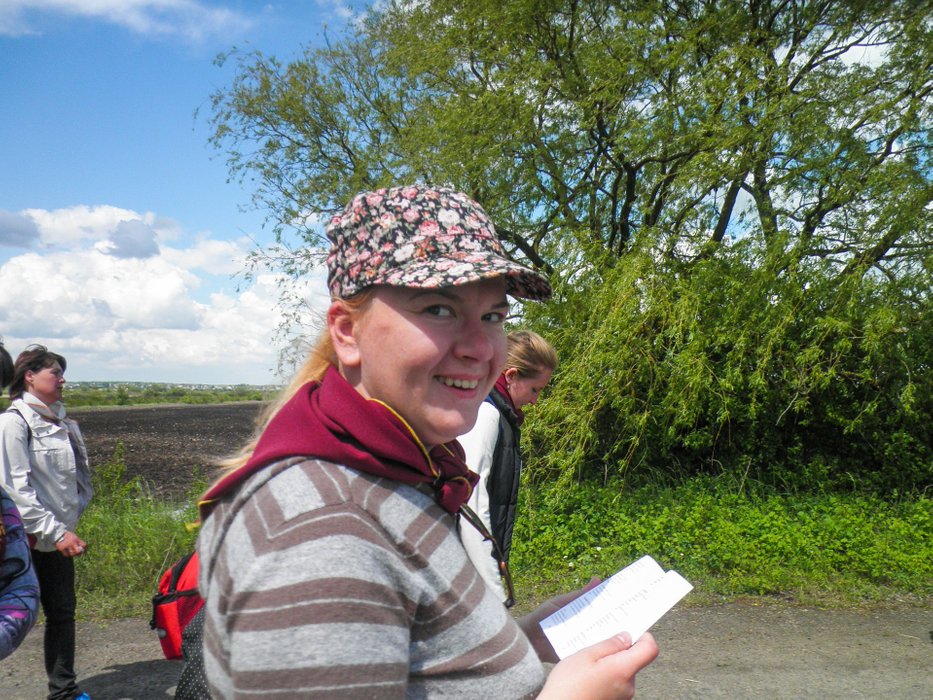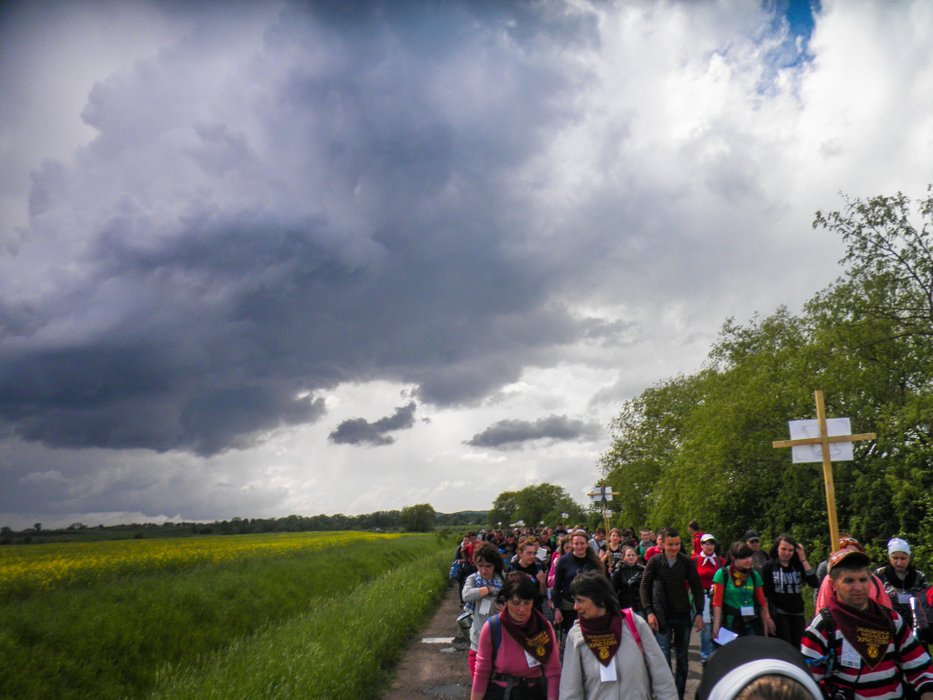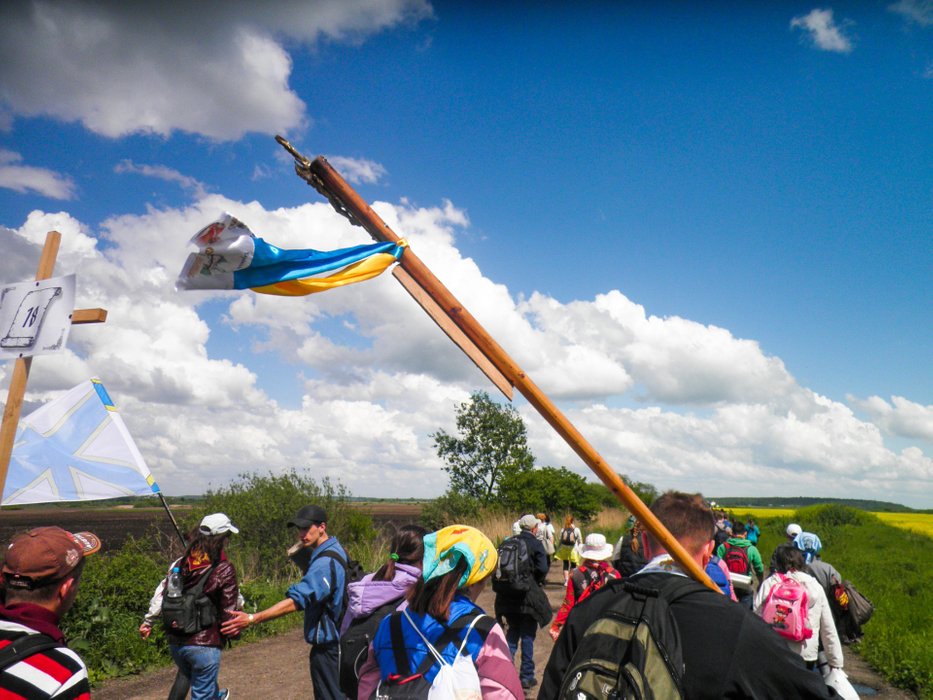 When we stopped to rest, I had time to look around and take a closer look at the people who came with us. There were several priests and monks, which is not surprising because they were to accompany the pilgrims. Generally, pilgrimage was youthful, so most of our companions were the same age as my wife and I. It was interesting to study the reasons why people decided to walk 50 km on foot to get to the monastery. It was also possible to get there by bus, as many people we met later did. Such people thought that time spent praying in a holy place was more important than walking time. However, participants in our hike generally thought that they will must go trough difficulty before asking anything from God. But I just went on this pilgrimage because I love hiking and this part of our journey was the most important for me. This is where I got a new experience that I'm sharing with you right now.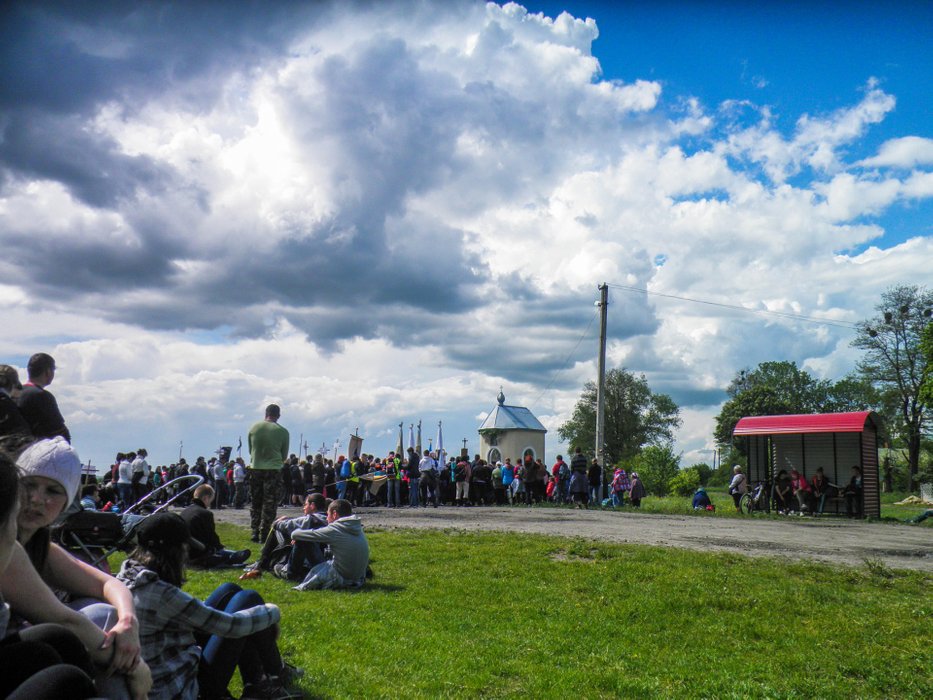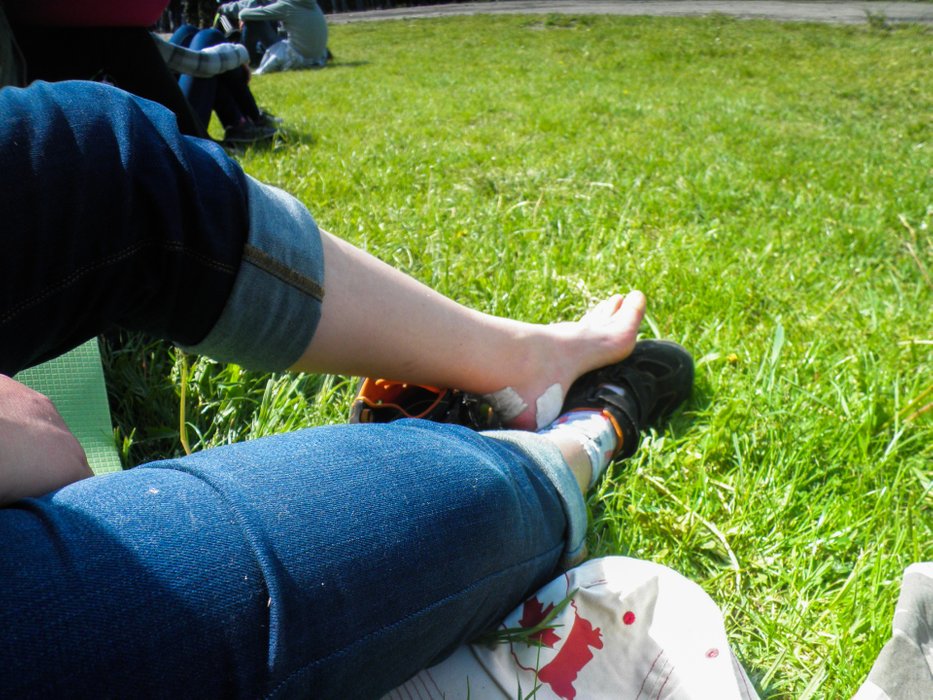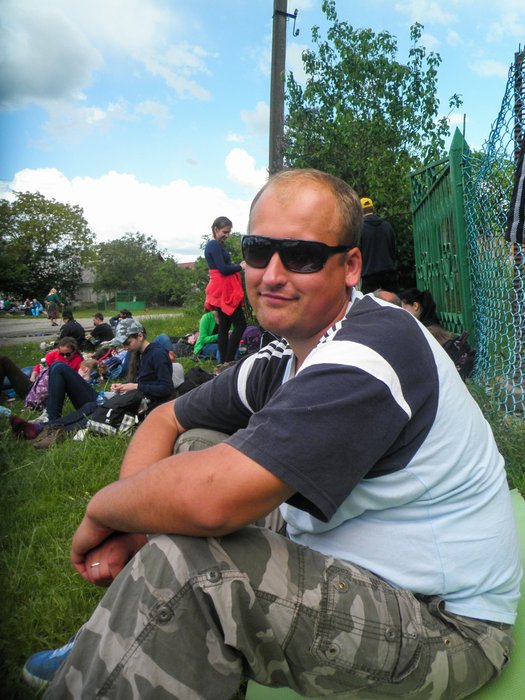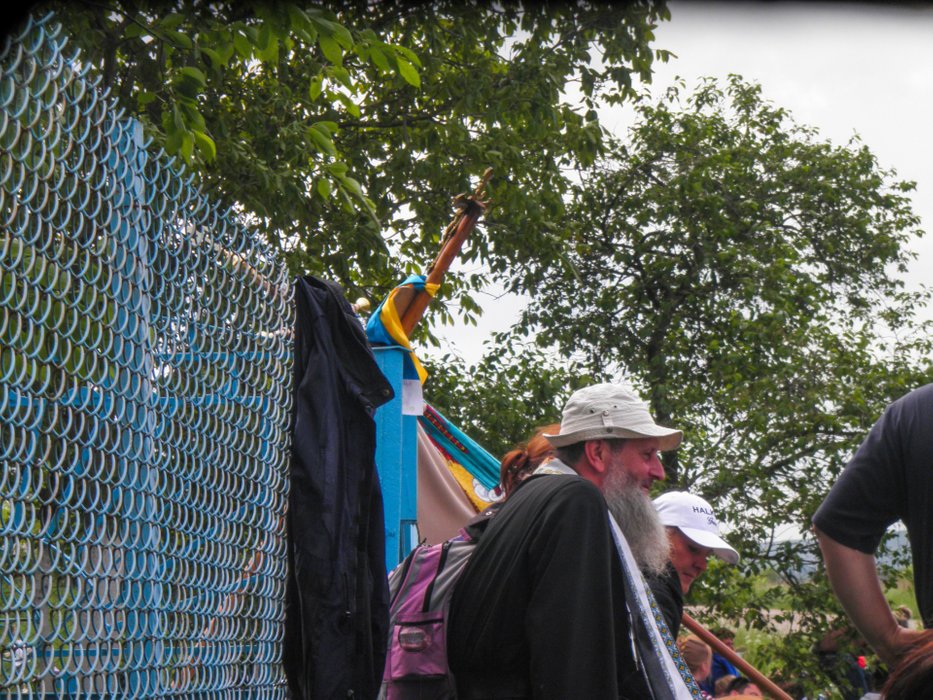 During the halt, my wife and I became friends with a rural dog. We treated him with cookies, and he also decided to thank us, so after running a little along the road, he started barking. It turned out that he found a small green frog in the grass. My wife and I laughed at this gift and let go of the frog.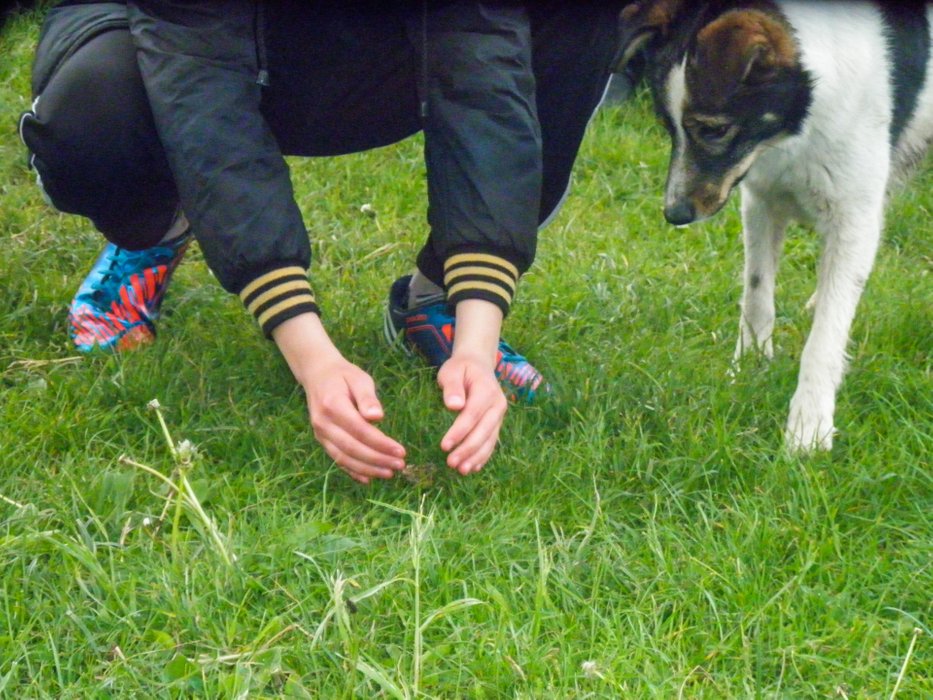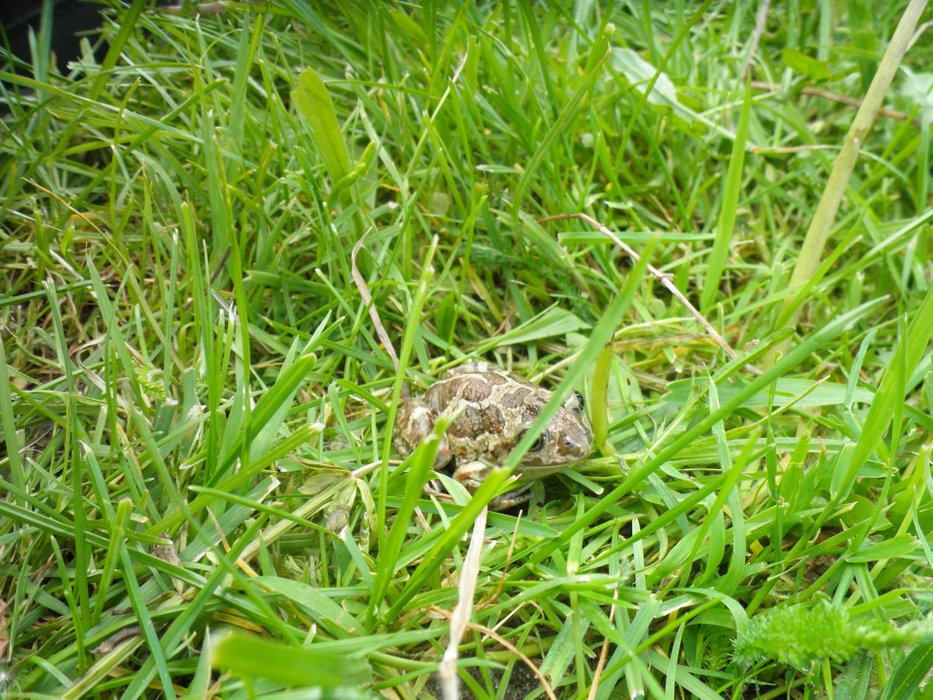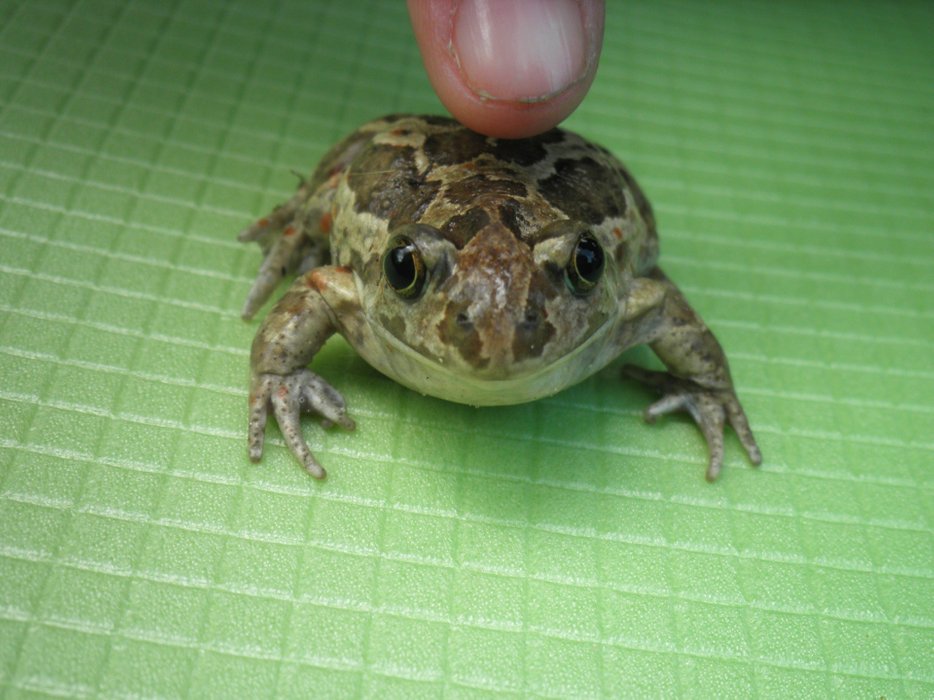 I should point out that if it were dry and hot, we would not have found this frog so far from the water. However, before were a few days of heavy rainfall, so was enough humidity. These showers were so powerful that real shallow lakes were formed on the meadows along the road, and I think many frogs, similar to our find, lived there.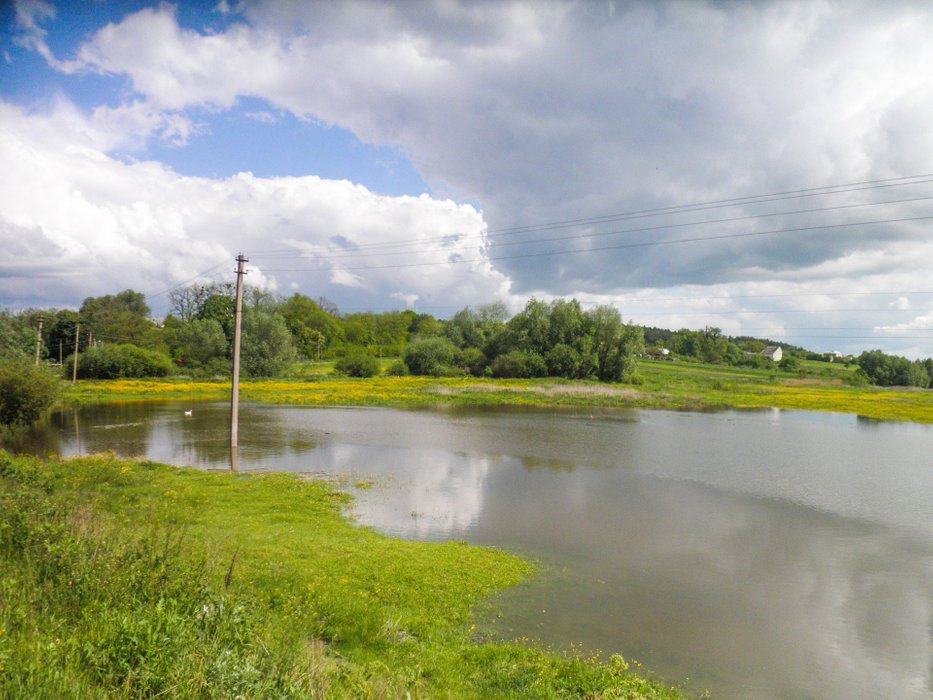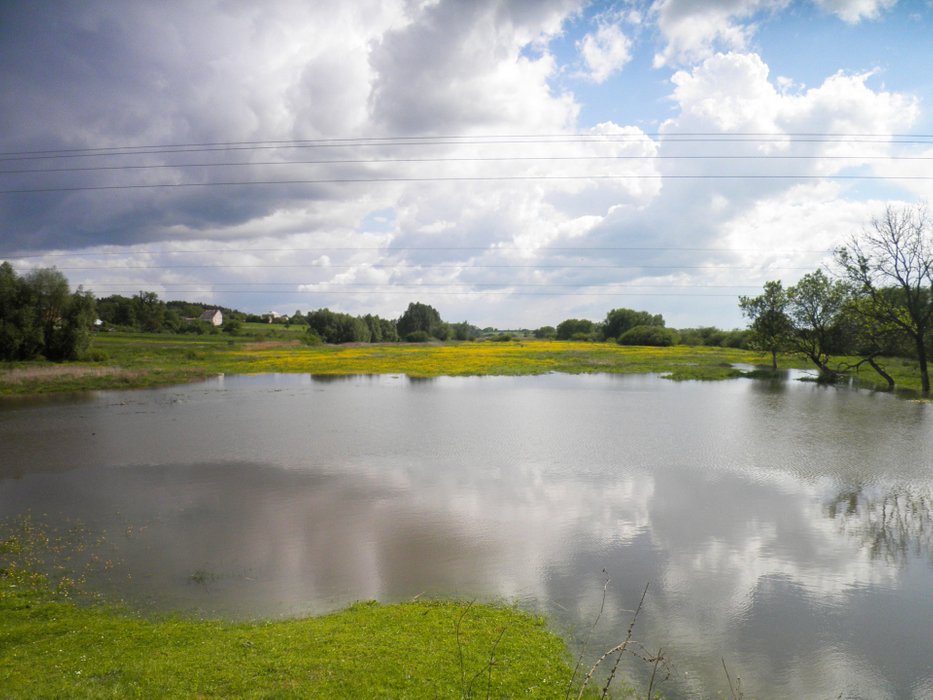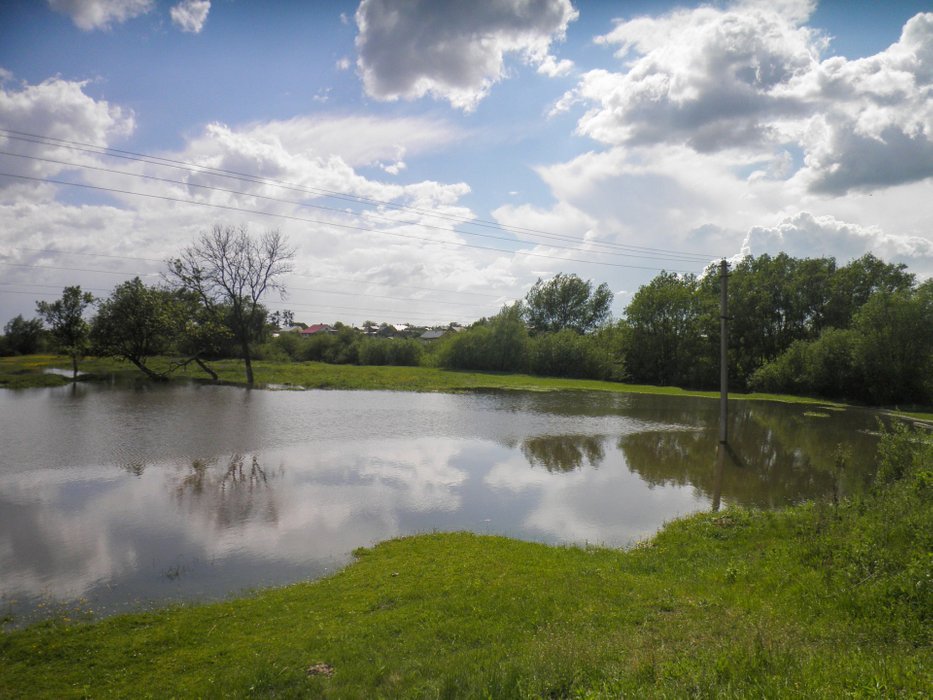 As we rested and moved on, the rain started, so we had to put on raincoats. The dirt road that several thousand people passed in front of us turned into a real swamp and it became a real challenge for our feet. But after the rain the sky became very clear, bright blue, so we took many beautiful photos.