After the rain, the dirt road we walked on became wet and looked like a swamp. This is not surprising, because we were walking almost at the very end of a column consisting of several thousand people. So many people, just walking along the road, stirred the topsoil to mortar. Of course, we were trying to walk on the side of the road, but the added complexity was adding huge puddles that needed to be avoided. And very often we had no opportunity to get around the puddle, so we had to wet our feet. The experienced pilgrims, assuming such weather conditions, took with them rubber boots and proudly walked straight, despite the puddles and mud on the road. Someone showed ingenuity and wrapped their shoes with plastic bags, thus protecting them from dirt and moisture.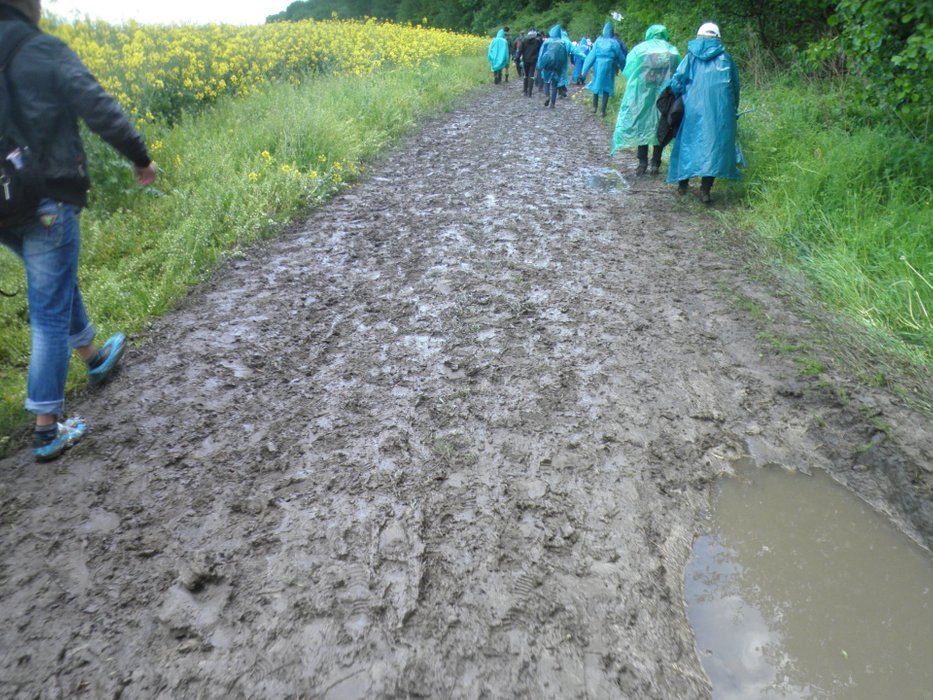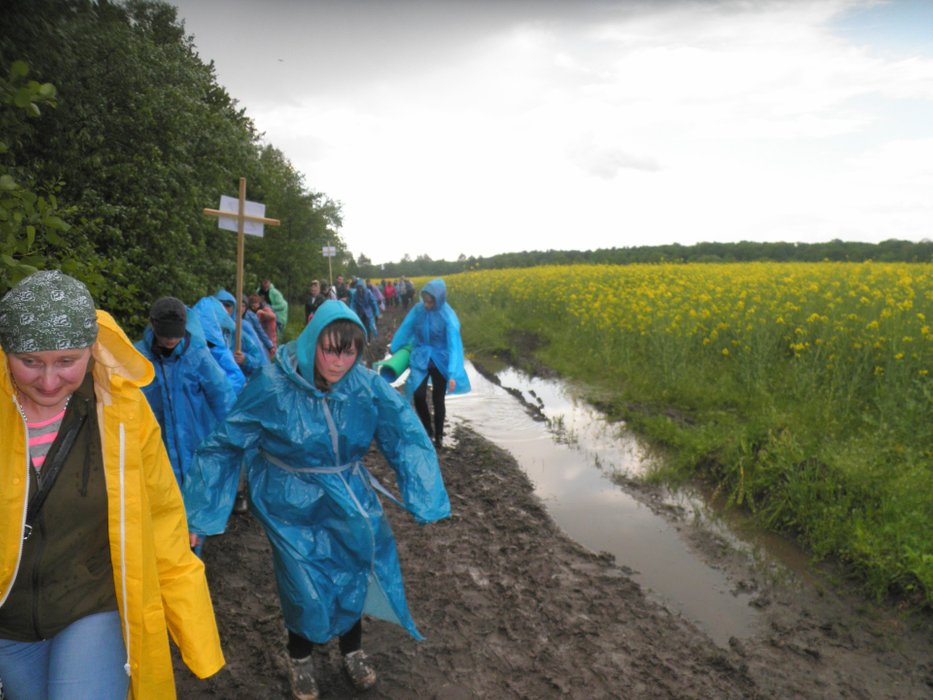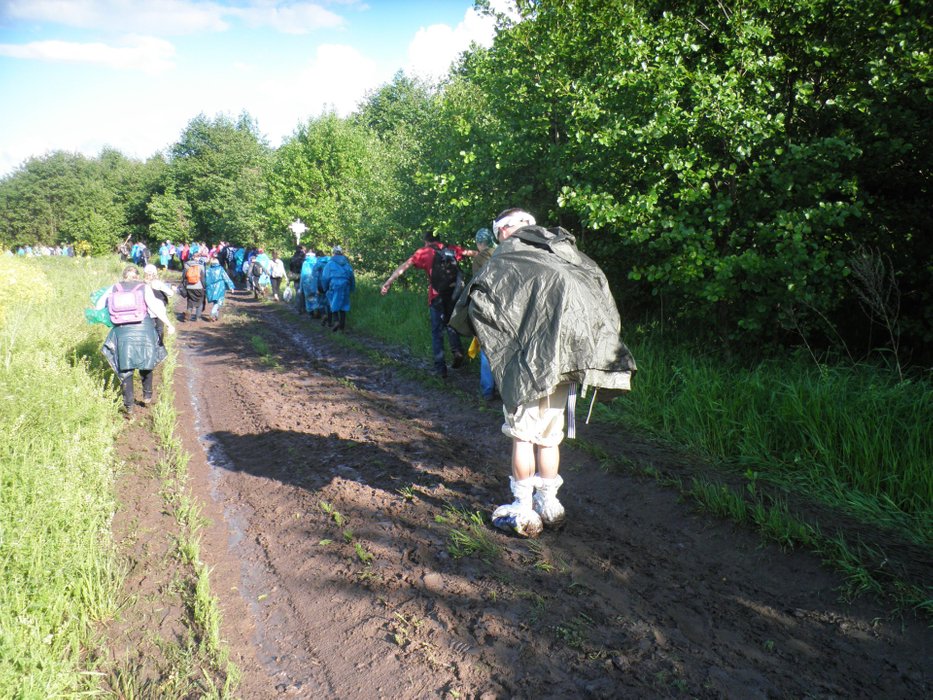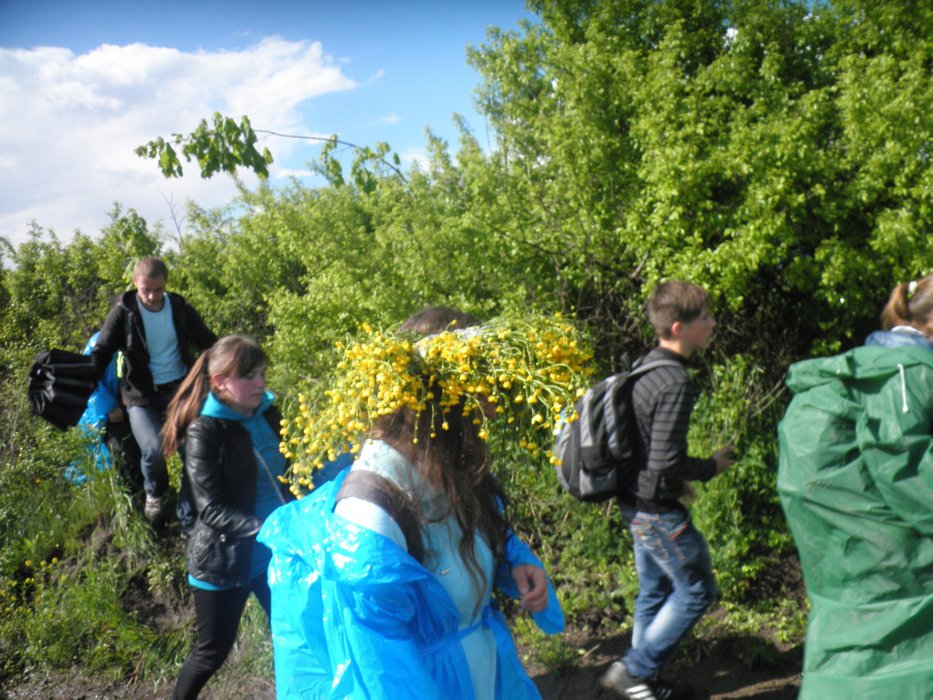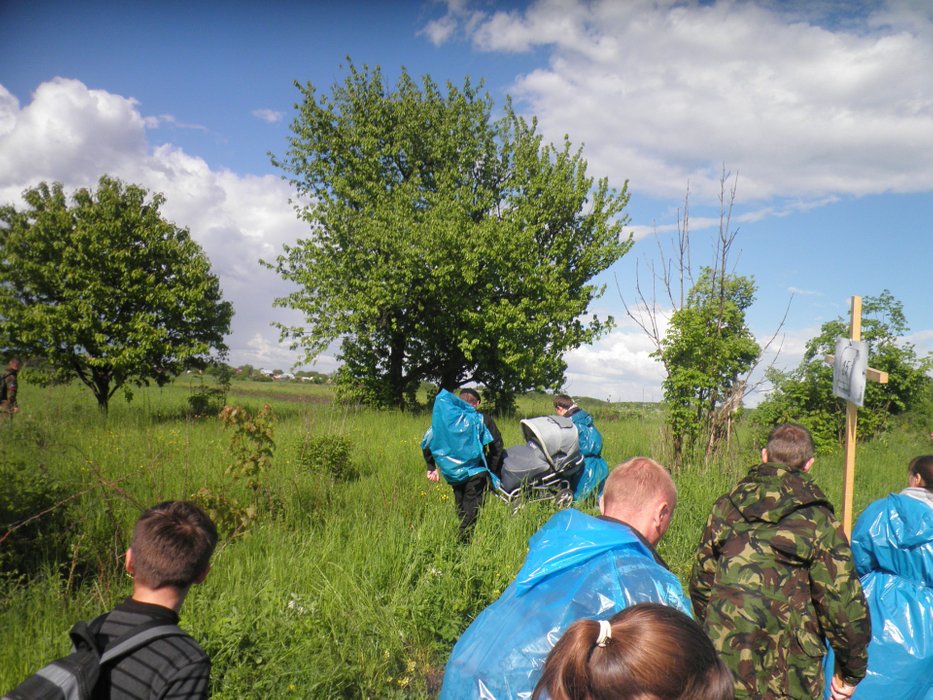 However, despite these difficulties, going was fun. Pilgrims sang songs and my wife and I recently got married and were just happy that we were walking along and overcoming obstacles along the way. And our path lay in very picturesque places, in the middle of rapeseed fields. This plant, which is sown for the sake of producing rapeseed oil, was in bloom at that time, so the field is covered with tiny yellow flowers. The yellow rapeseed field below and the bright blue sky above formed the flag of Ukraine, our Motherland, and it was so beautiful that we took some photos.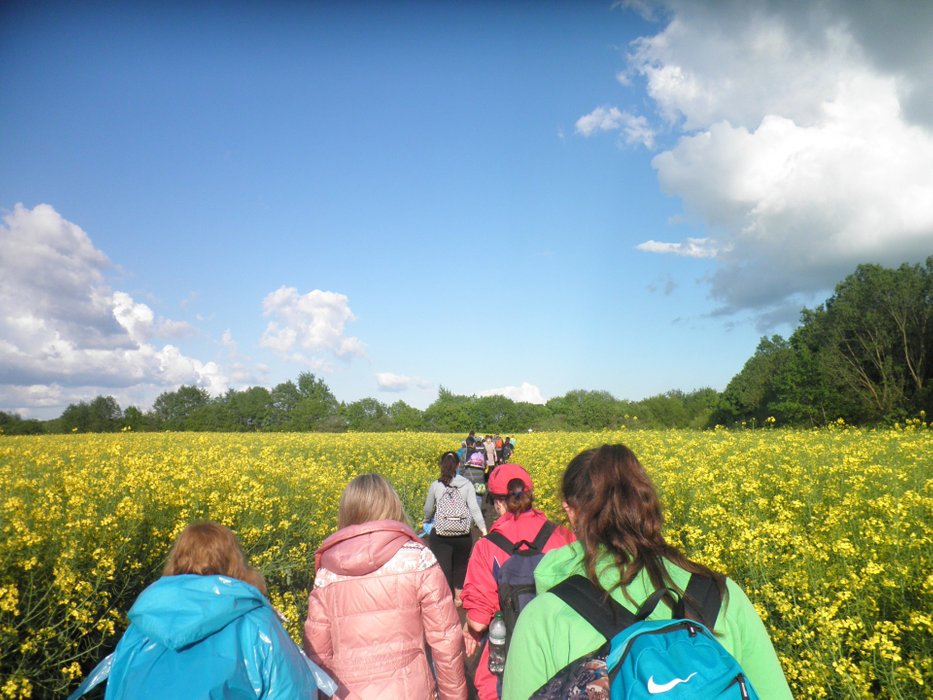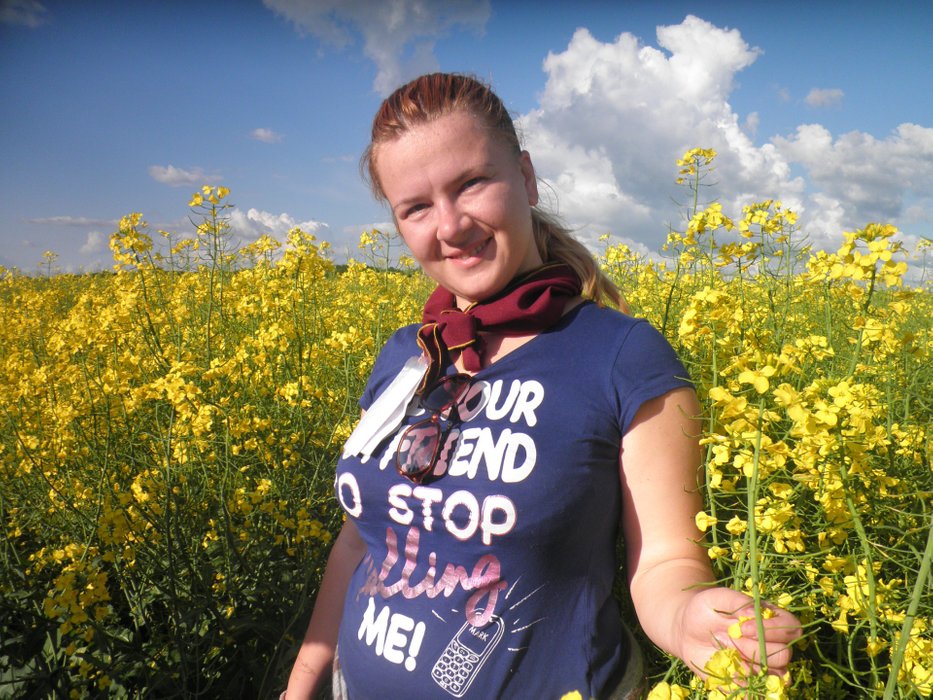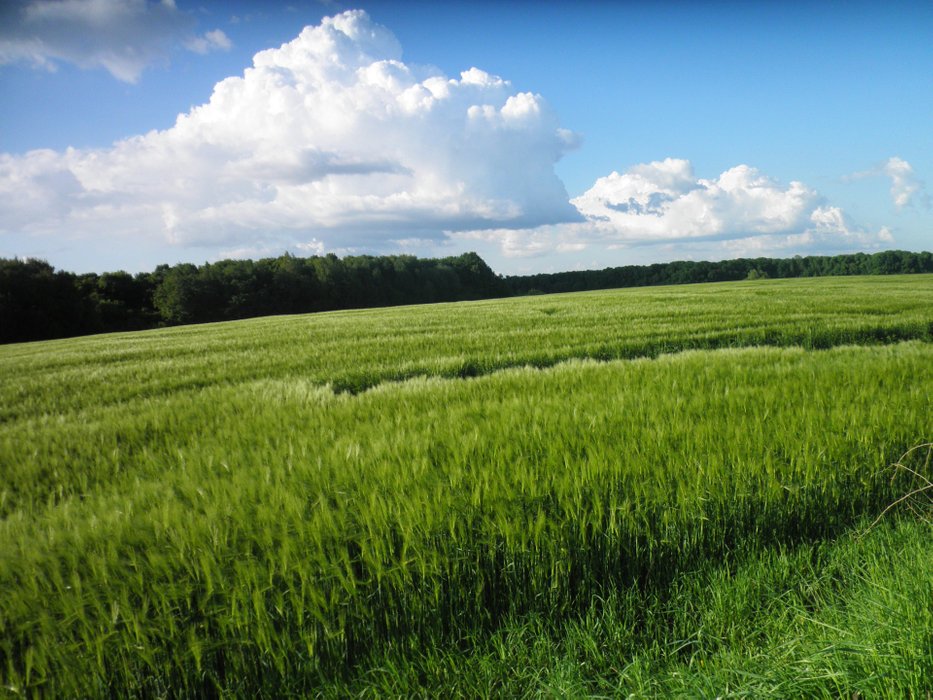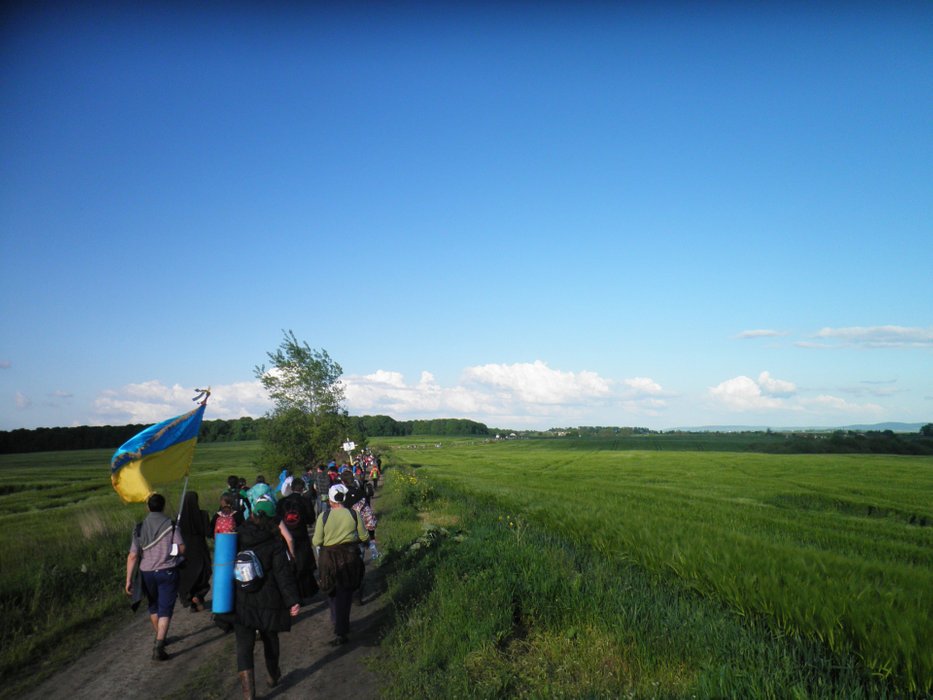 Since this year the road was more difficult than last year, because of the mud and puddles on our way, the 36 km we traveled to the place of our overnight stay in Glinyany village seemed to us an eternity. When we arrived at the courtyard of the school where we were going to spend the night (like last year), we just hit our mats on the ground and lay there until we were invited to dinner. Some were so tired that he didn't even go out to dinner. However, my wife and I had dinner to gain strength, because the next day also promised to be quite difficult.