None of our company believed that all the way to Bukovel it was raining heavily. In the morning there was a light frost and a light snow was falling. The sun came out at lunch and we could observe the heavenly azure of the winter sky. The evening decided to keep up and gave us an incredible sunset against the backdrop of snowy mountain peaks.
Skiers on the trails by the evening became much less, because the ski lifts would soon stop working, however several tracks would remain open and illuminated, and evening skiing enthusiasts would ride there, including us. Our subscription includes such an opportunity. We wanted to get the most out of this crazy day.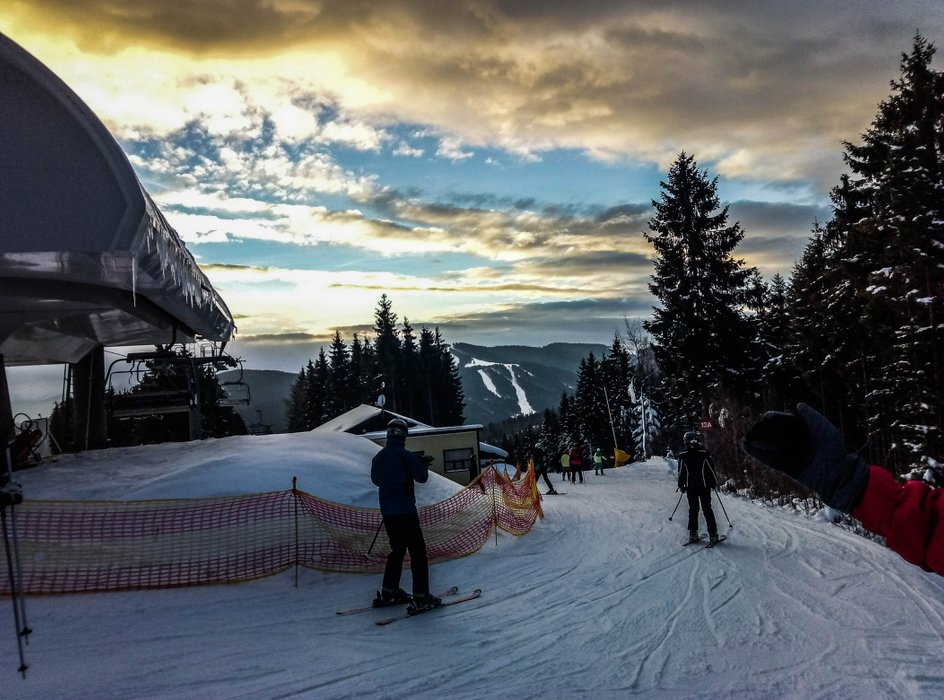 The magical beauty around compensated for the fact that we were already tired. When you fly from a mountain at breakneck speed, your legs sometimes treacherously tremble with tension. It was good that there was an opportunity to relax while climbing up on a chair lift. Because, while still a student, I learned all the joys of a ski lift and I think this way of getting up is a real sadomasochism.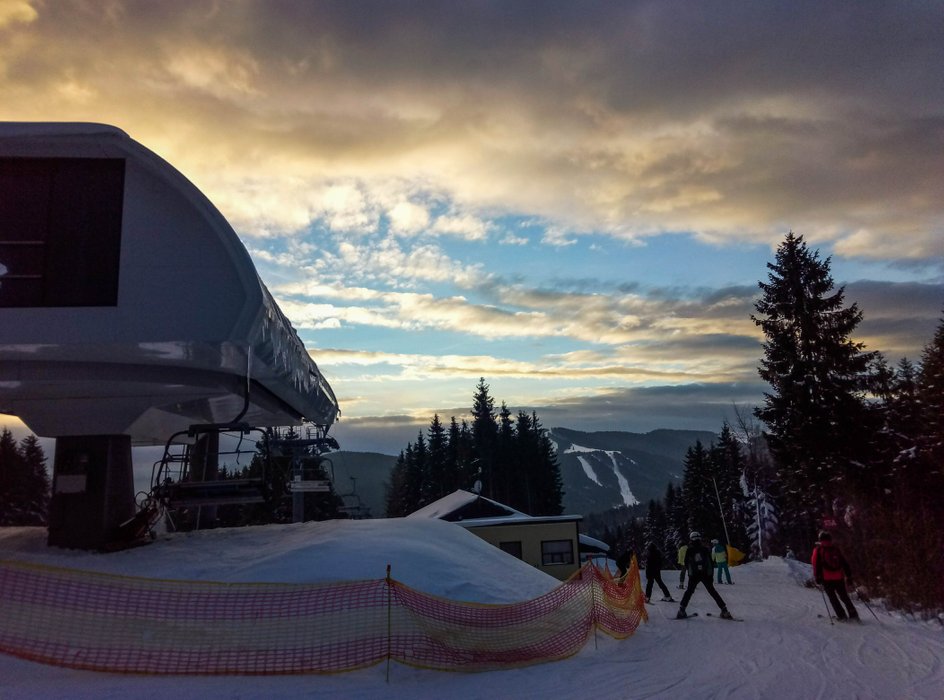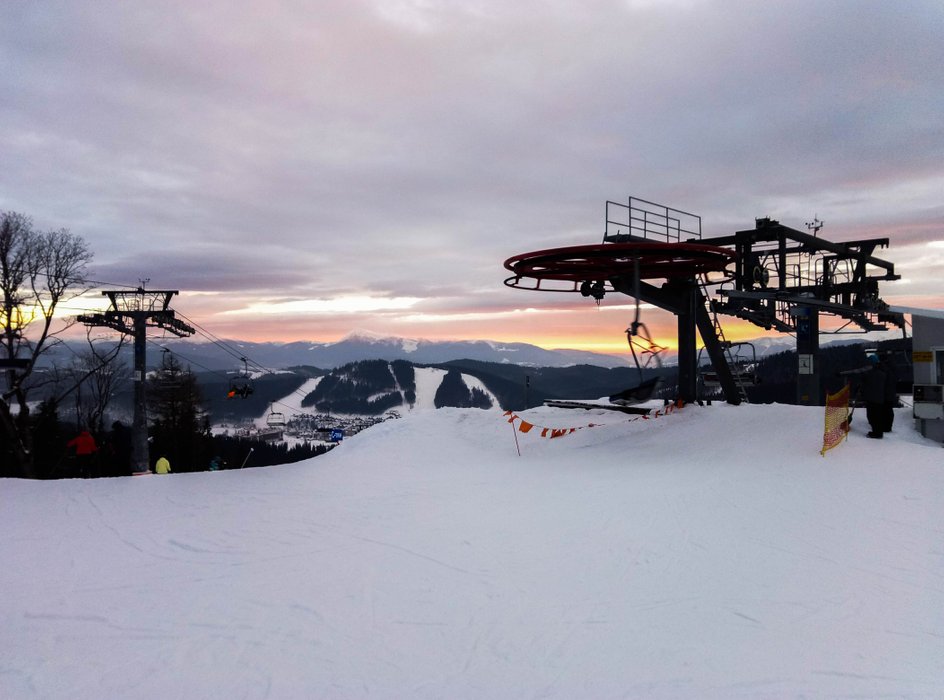 After evening skiing, tired but happy, we loaded onto cars with all our gear and drove off for the night. We spent the night at a tourist base 20 km from Bukovel, in the village of Yasinya, since the prices at the ski resort itself are sky-high. And it is not difficult to travel twenty kilometers when you can save significantly. Therefore, if you are skiing on the slopes of Bukovel once, I advise you to rent a house somewhere away, not directly in a resort, you are saving a lot of money.
To be continued! The first part is here.