After intensive skiing, our exhausted organisms needed to drive lactic acid out of their muscles in order to be able to continue skiing at the same pace the next day. And for this a sauna is ideal (variations are possible - a bathhouse, a hot bath, etc., we wanted to order a bath in the hot Carpathian vats first, but called the hotel late, this service needs to be booked in advance.
We spent two hours in the sauna, but remained somewhat unsatisfied, because the air temperature there was quite low, no more than 70 degrees Celsius. But still it was fun to sit in a friendly company, feeling how the muscles relax, fatigue disappears and soft and gentle drowsiness comes.
After the sauna, we went into rooms to sleep. Somewhat paradoxical was the fact, in comparison with an insufficiently heated sauna, that in the hotel rooms it was so hot that I had to open the windows for a while to be able to sleep normally.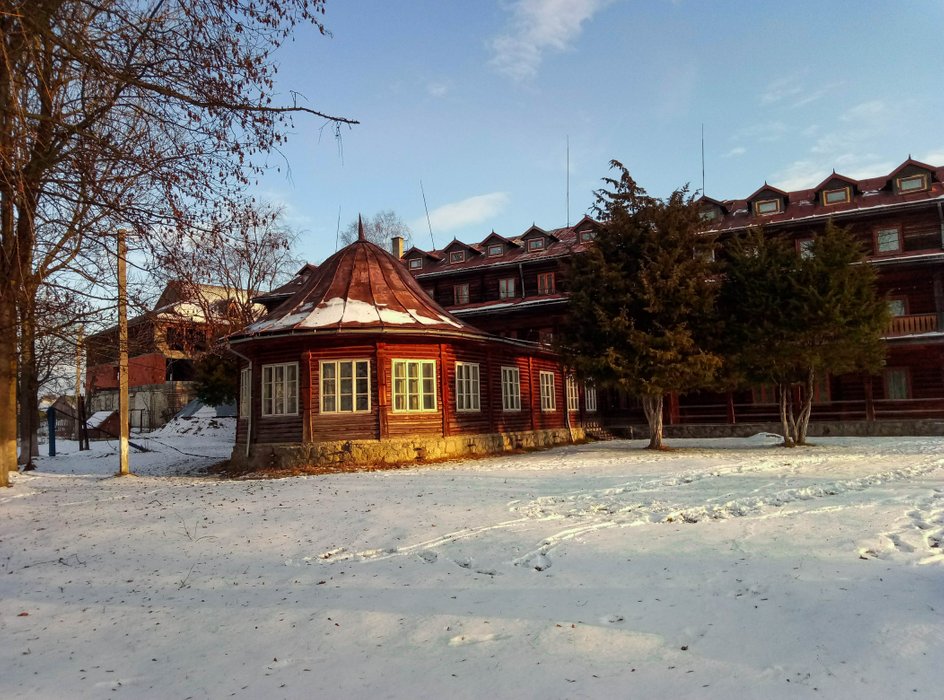 In the morning after breakfast and before departure, I had enough time to look the place of our overnight stay. The rather unpresentable appearance of the four-story building was explained by its considerable age - it was built back in 1942, as a sign on the house informed us about it. Only then it was the Budapest Hotel and it was intended for the rehabilitation of the highest ranks of the Hungarian army (the base is located in the Transcarpathian region, which then was part of Hungary). Already in 1949, the former hotel became a recreation center and hosted vacationers from all over the former Soviet Union.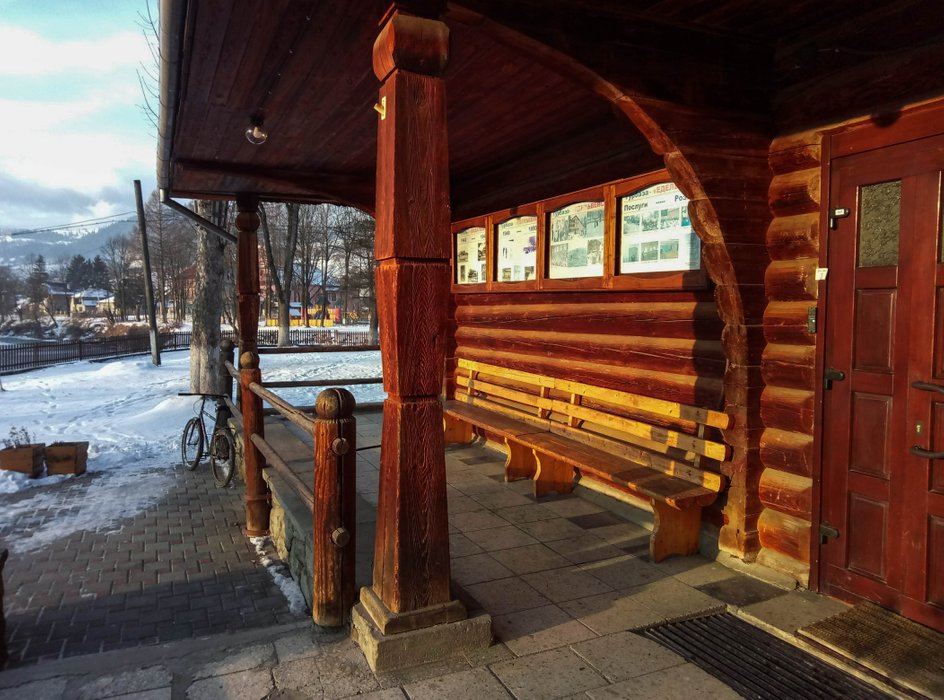 An interesting geographical fact - the hotel is located at the confluence of two mountain rivers - Black Tysa and Lazeshchyna.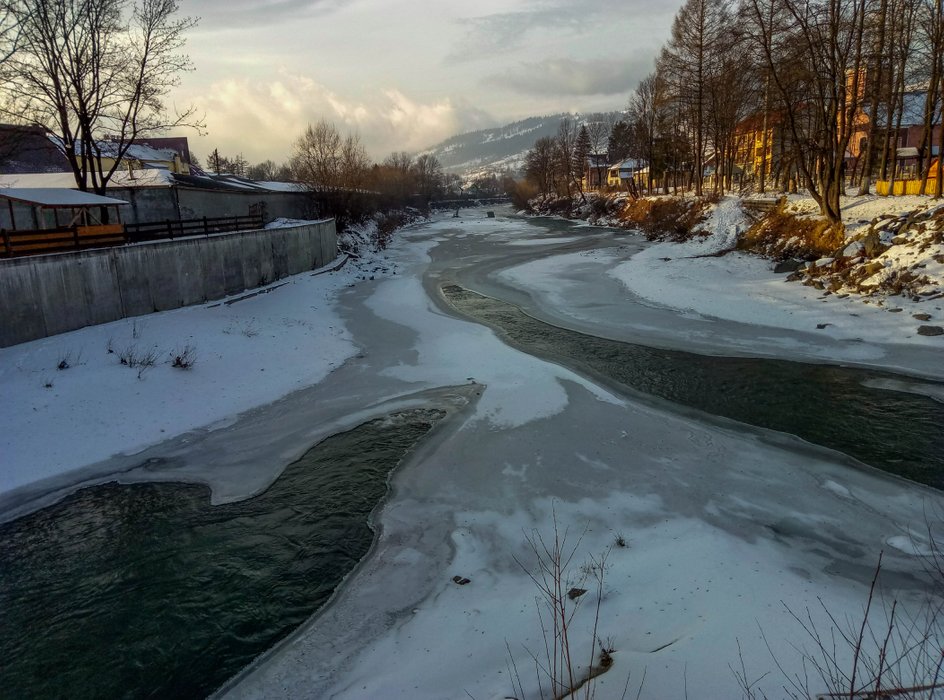 The rivers are fast enough, so the ice could not completely forge them with an ice shell. But it is enough, especially off the coast.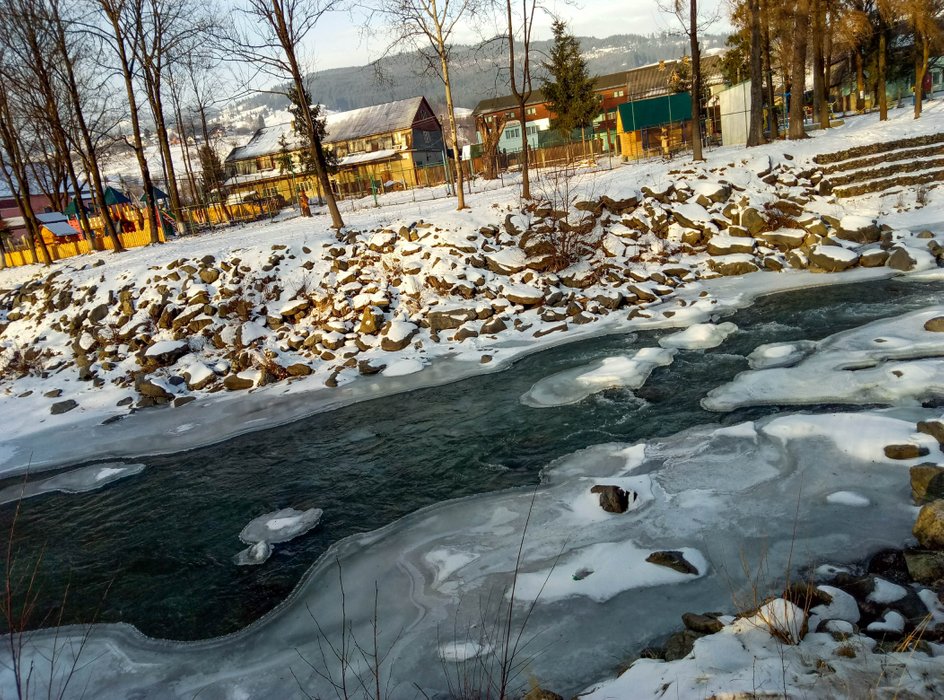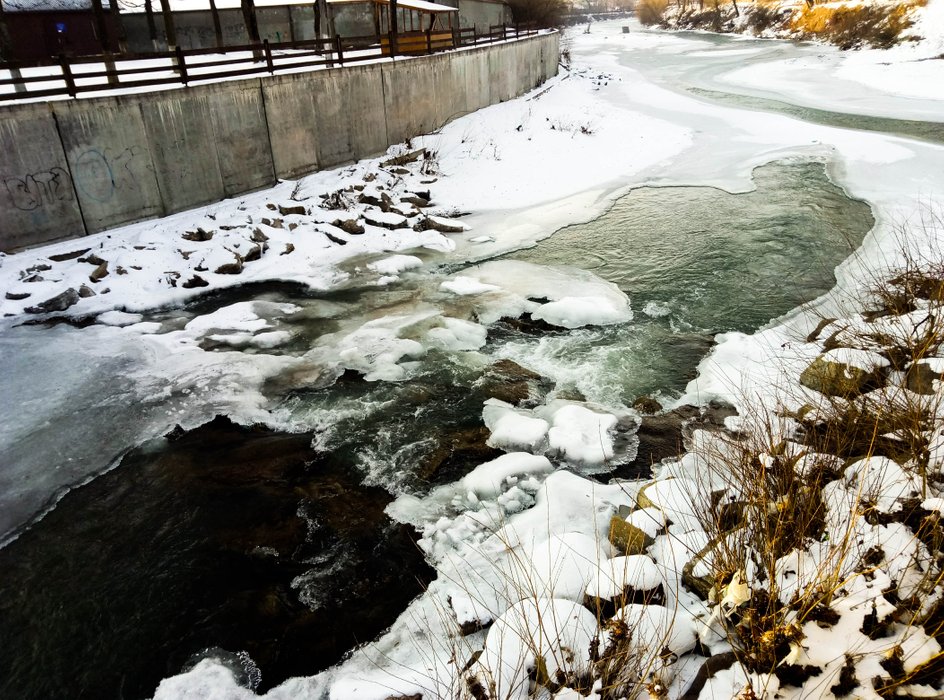 It's time to return to the mountains visible on the horizon, we will have a whole day of adventure!