After spending the night at the old Edelweiss Hotel, we returned to the Bukovel Ski Resort because we had a full day of skiing. The weather today was not as sunny as yesterday, but it was perfect for skiing.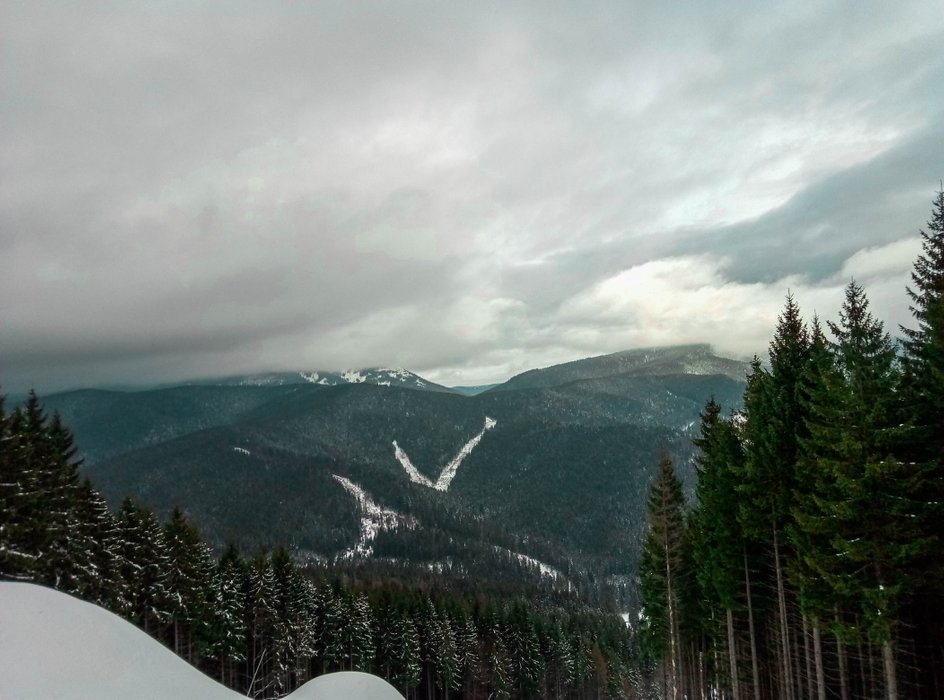 I used the time while the lift goes up to photograph mountain landscapes.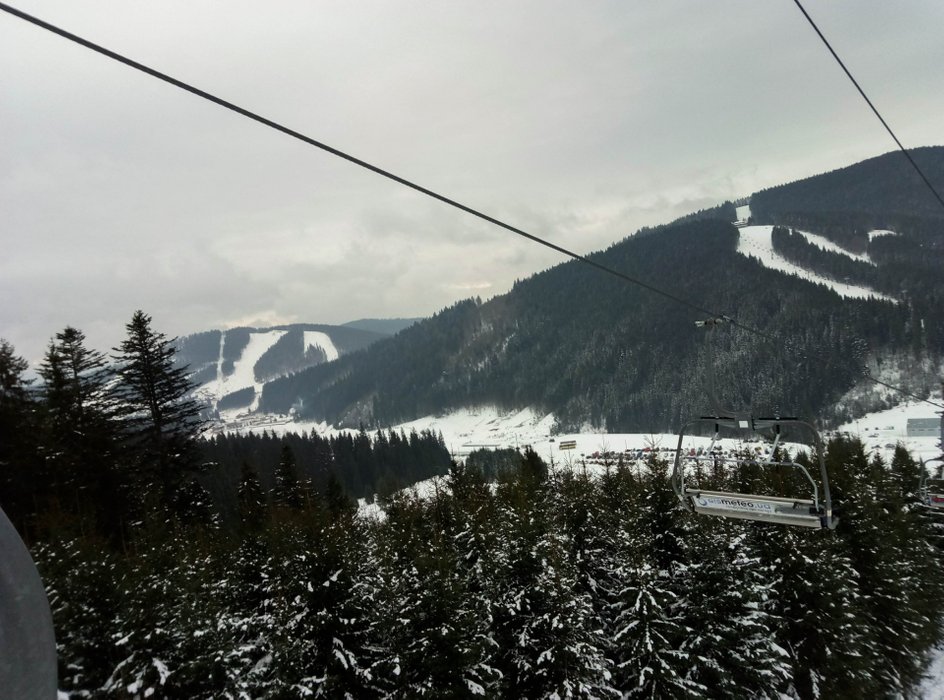 Time to lunch flew by very quickly and we were hungry. Yesterday we had lunch with sandwiches , but today we were waiting for something much better. Someone in our group brought along a gas burner for hiking trips to the mountains. We bought two dozen eggs and hunting sausages and roasted a grand scrambled eggs directly in the car park!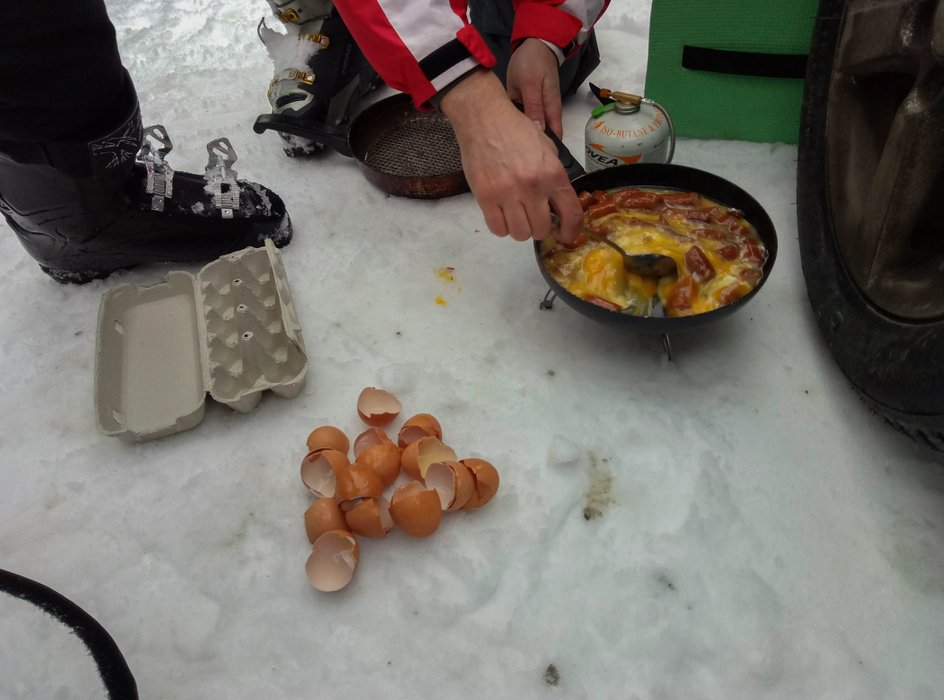 Ingredients of crazy lunch:
Compact compressed gas burner
Large frying pan
15-20 eggs
Big pack of sausages
Garlic, lard
Salt, pepper
A lot of hungry men :)
Next, put the lard on a hot skillet. Wait until it melts. Cut the sausage into circles and add into. Wait until roasted. Beat the eggs and mix everything. Fry until tender.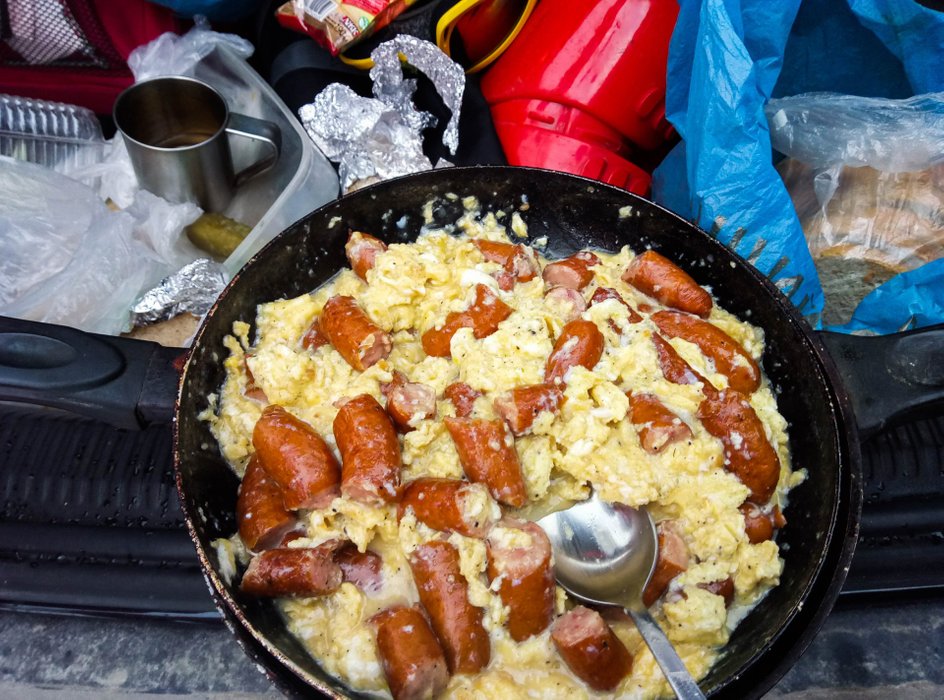 After a hearty lunch, we went on to ski. The sky darkened even more, some peaks are covered with clouds. Now we go up there.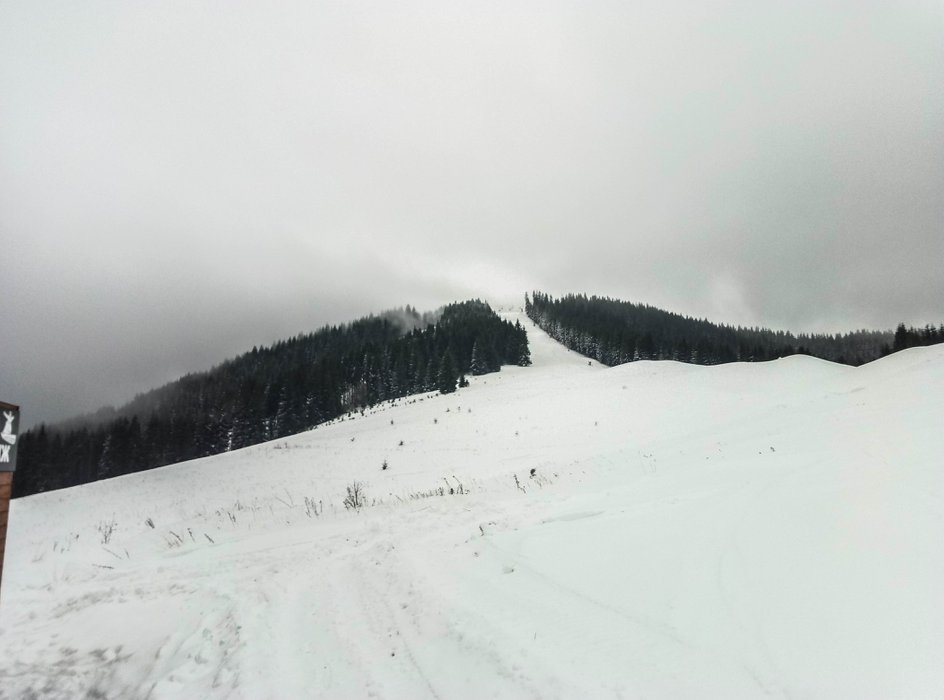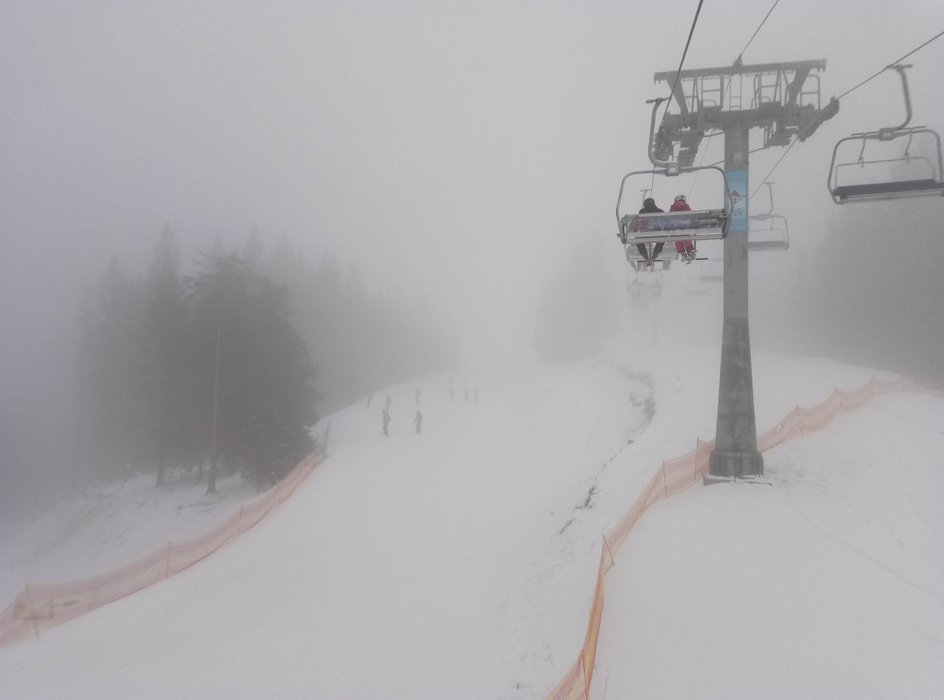 The day came to an end, today we did not stay for evening skating, everyone was already tired and this time the sauna did not wait for us, but the way home. But this weekend in the mountains was remembered by us for a long time. And soon snow will fall again and my friends and I will go to the mountains again, to race from the mountain on skis at breakneck speed!