The route we have chosen this time is considered easy among those who like to go hiking. It is recommended for those who go to the mountains for the first time. However, it happened that I started going to the mountains with a company of some crazy (in a good sense of the word) people, among whom were many of my friends (although later I became friends with them all). My first hike turned out to be very difficult, it was very hard for me as the beginner. I have already described in detail the difficulties that I then faced and I will not mention this again. Compared to my first hike in the mountains, our current journey could be considered a baby stroll if it weren't for one thing - a thunderstorm with rain at night. My friends, to make this hike not too easy for us, did not bring their tents, and I do not have my own tent, so we all slept in open-air sleeping bags, putting only tourist rugs on the ground. It could all be very quiet if the weather was good, but then there would probably be nothing to mention then.
The clouds covered the sky in the evening, right after we had cooked dinner and ate. In anticipation of the rain, we tried to protect ourselves at least a little by putting our sleeping bags under the branches of an old spruce, hoping that the danger would pass us by. However, this did not happen, there was a thunder in the middle of the night and lightning broke out - the thunderstorm still started. Thunderstorm in general is a very dangerous phenomenon in the mountains when you are at the top of the mountain. But we set up camp under the mountains, so the likelihood of lightning striking was low. However, there was a danger of getting wet, which started to be as our sleeping bags got wet. Some of us were more fortunate, the branches of spruce over them were more dense and missed less raindrops. Someone had a better quality sleeping bag that was waterproof. I was lucky the least, I chose a bad place, I had a gap in the crown of the tree, because of which my sleeping bag very quickly got wet. Although the storm did not last long, sleeping in a wet sleeping bag was very uncomfortable and cold. After a few hours, I waited until the sun came up (and in the summer the sun rises very early, at about five in the morning), carried the sleeping bag to a sunny place, was finally able to warm up and finally fell asleep, then slept for about three to four hours, I don't remember exactly.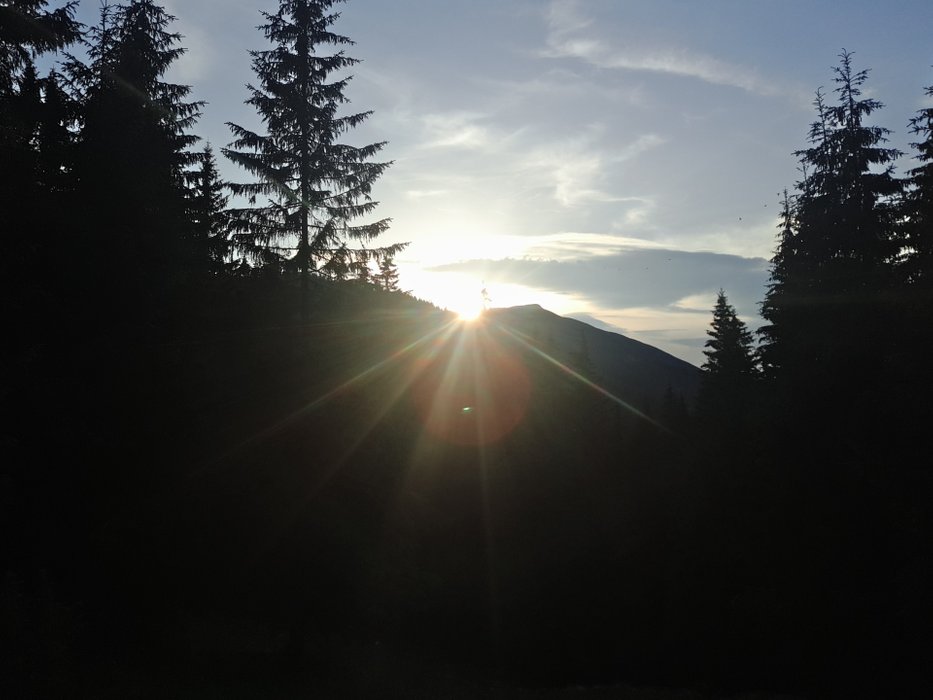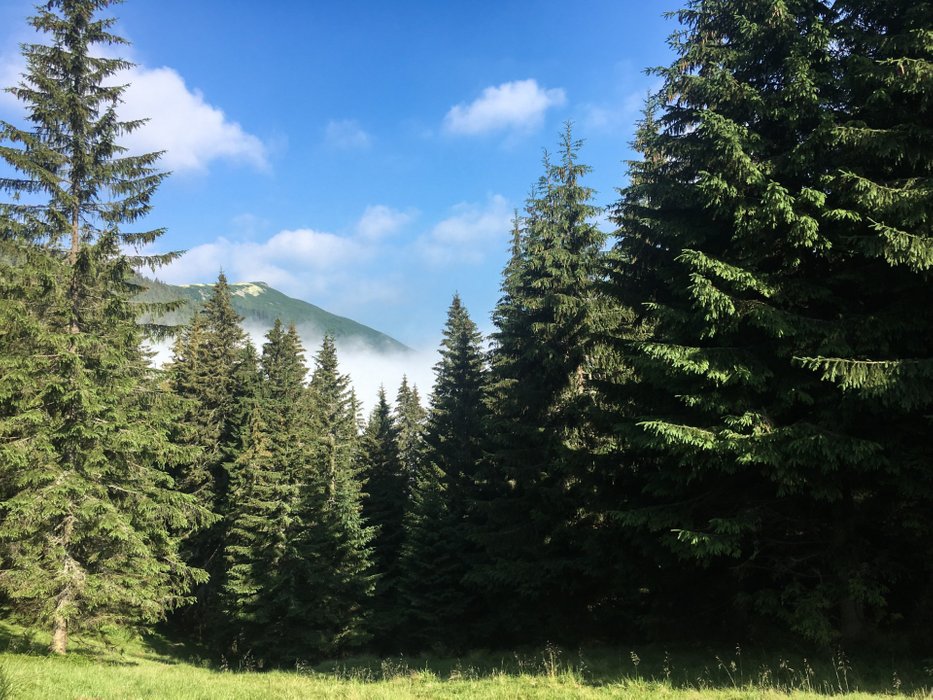 I can not say that I was asleep normally, but I had time to rest and warm up, because in the morning the sun rays warmed my sleeping bag. When to sleep was hot in my sleeping bag, I crawled out, unzipped my sleeping bag and hung it in the bush to dry. After that, I went down to the source to wash and gather water to brew coffee and make breakfast. When I lit the fire, other members of the hike woke up and shared their impressions of the night thunderstorm.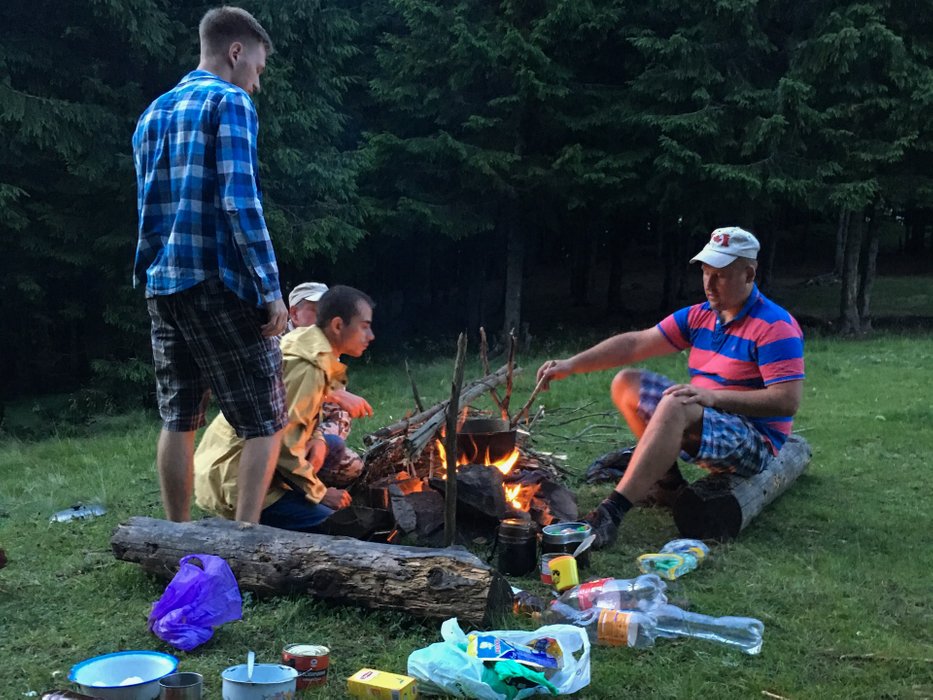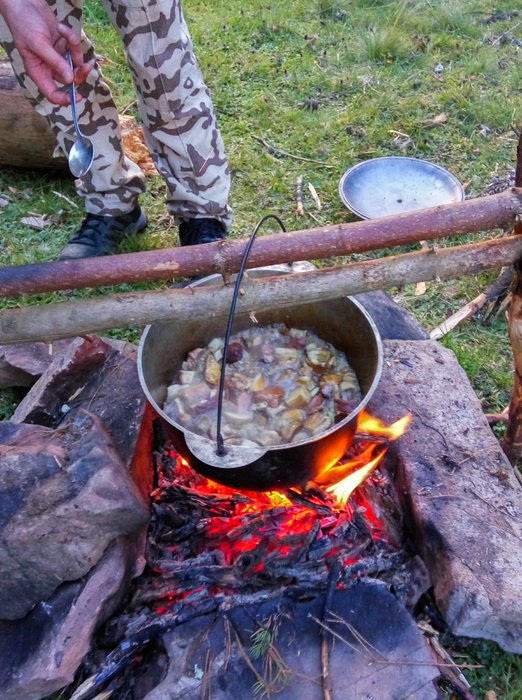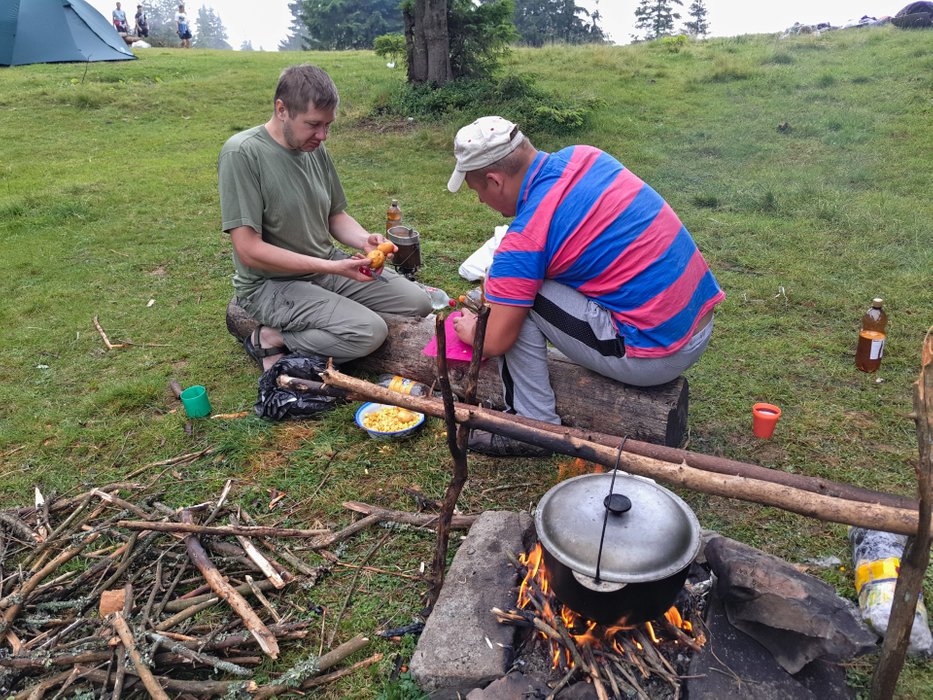 As we finished making breakfast, the weather started to change. A large cloud gradually hid from us the sun and all around hid in the thick fog. When we ate and began to dismantle our camp, all of our belongings became wet again, though not as wet as after the night rain.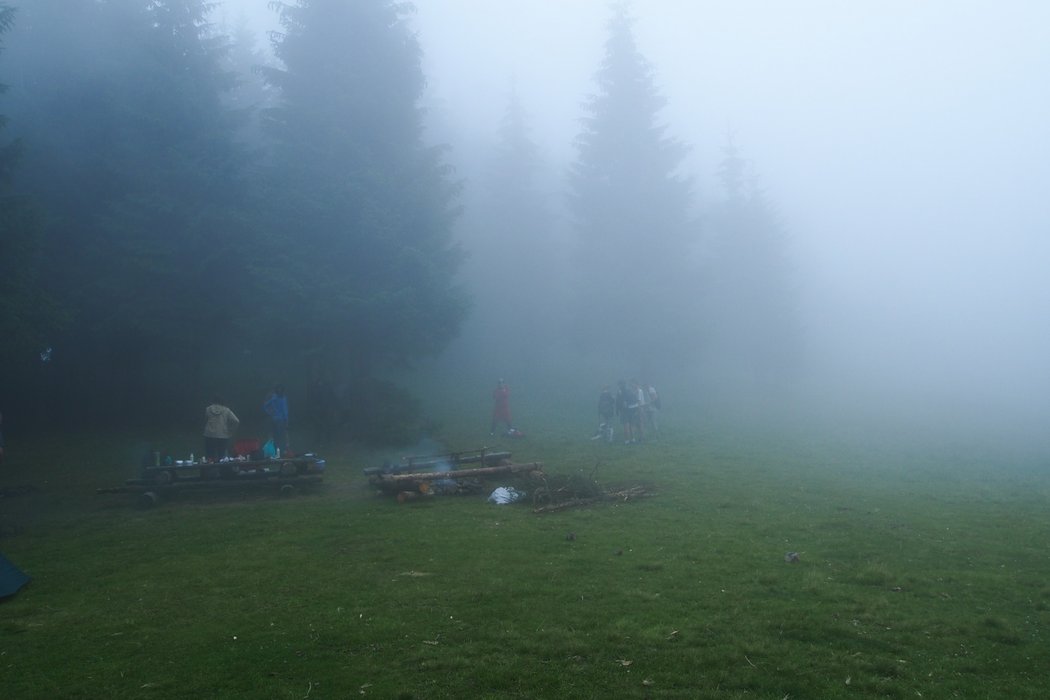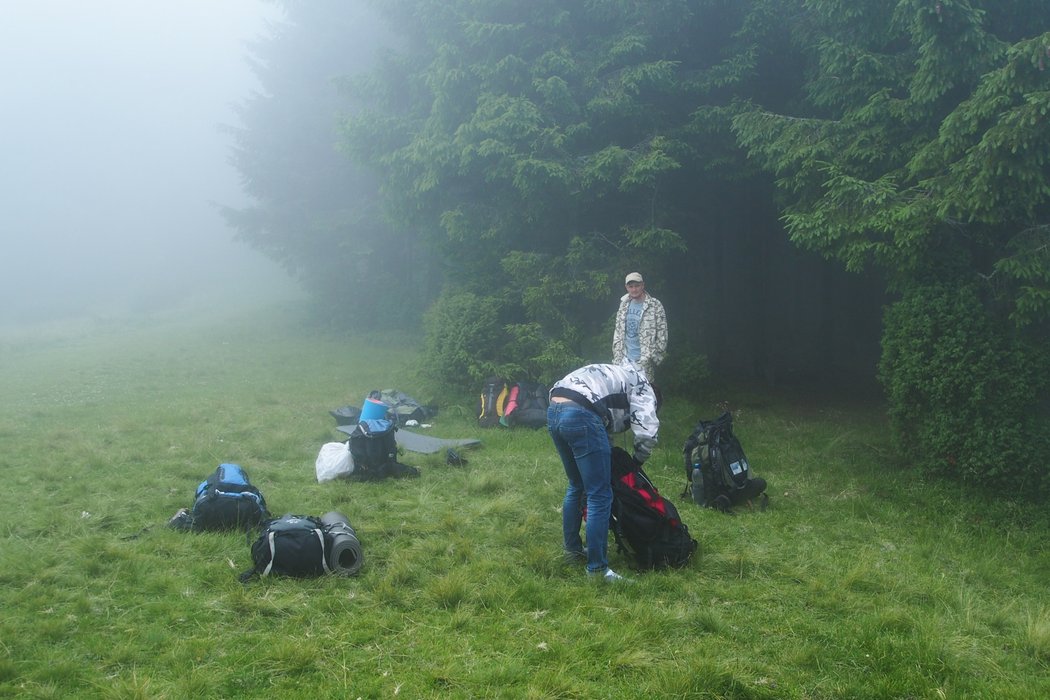 We left the place of our overnight stay, which was immediately hidden in a white haze, and went down a forest path to climb the summit of Khomyak Mountain. I will tell you about this ascent, my friends, in my next post.