Hi friends! I continue the story of how I was looking for mushrooms in the mountains together with a noisy company of friends I started yesterday.
So, as I mentioned, it started to rain in the morning. However, we anticipated this development and brought with us special raincoats that are protected from moisture. We also treated our shoes with a special spray that also protected our shoes from getting wet quickly. The rain was not very heavy, but if we walked in the rain all day, we would get wet despite all our precautions, but after a while we got off the mud-covered road and went into the woods. The rain almost finished below the tree canopy, so we were able to remove the hoods from our heads. It comforted us because it was stuffy in the hoods and we were constantly sweating.
When we entered the forest, we split into groups. Someone went to one side, some stayed down, and someone decided to look for mushroom happiness above, closer to the top of the mountain. I was walking with my wife and some more friends were walking along. We were not very lucky at first, because we only came across some red russulas that are not edible because they are very bitter. But these red russulas looked very good against the background of green moss, so I was able to get great contrast photos.
A little later, we found a spot where honey mushrooms grew. I was very surprised that these mushrooms can be found more often in the fall or late summer, and then it was early July, but these were undoubtedly honey mushrooms, even very photogenic, and I was also able to take many great photos here.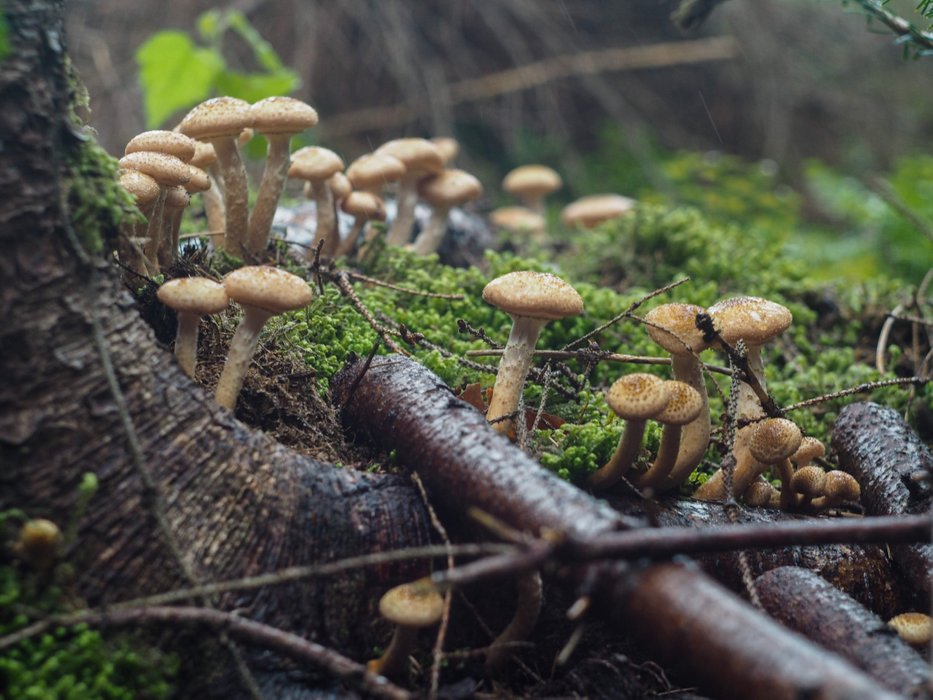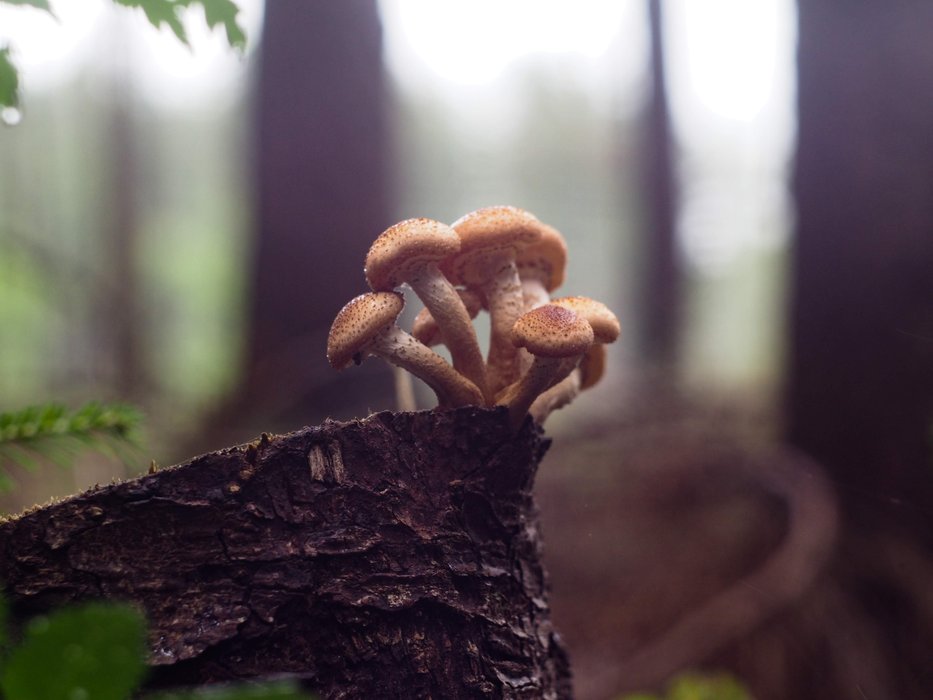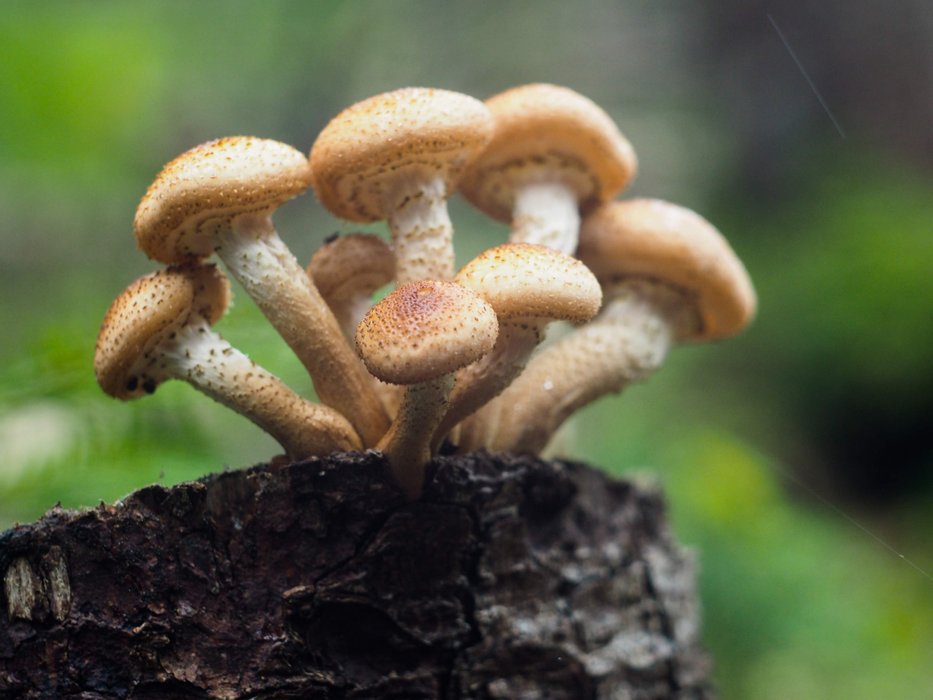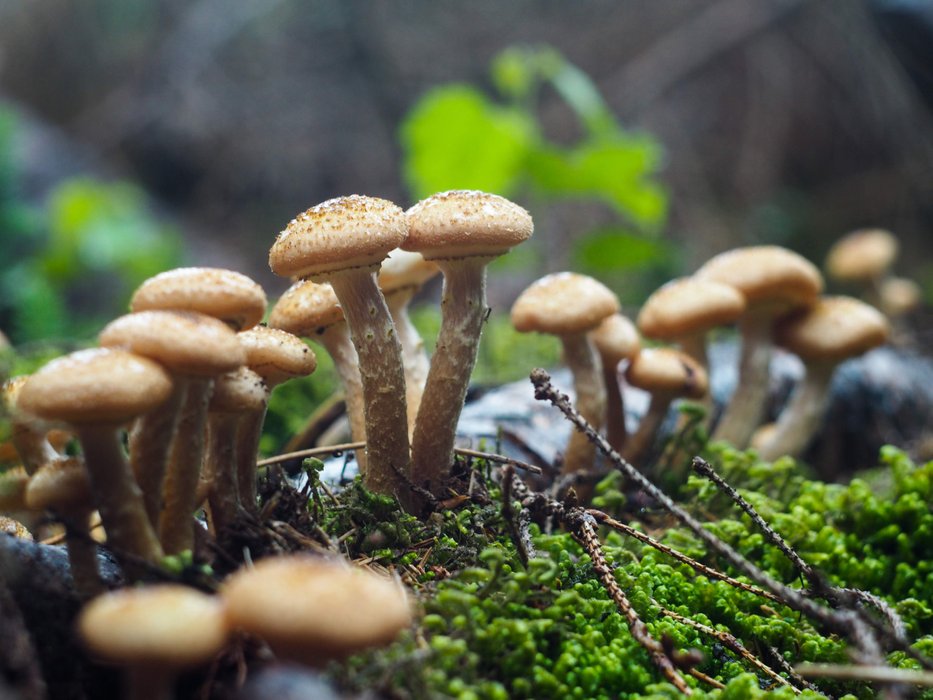 Then we decided to also go up to find the white mushrooms, because there were no mushrooms below. And we were not mistaken, after some effort that we made to climb up, we were rewarded and found such a mushroom king as we call him - the white fungus (Boletus edulis).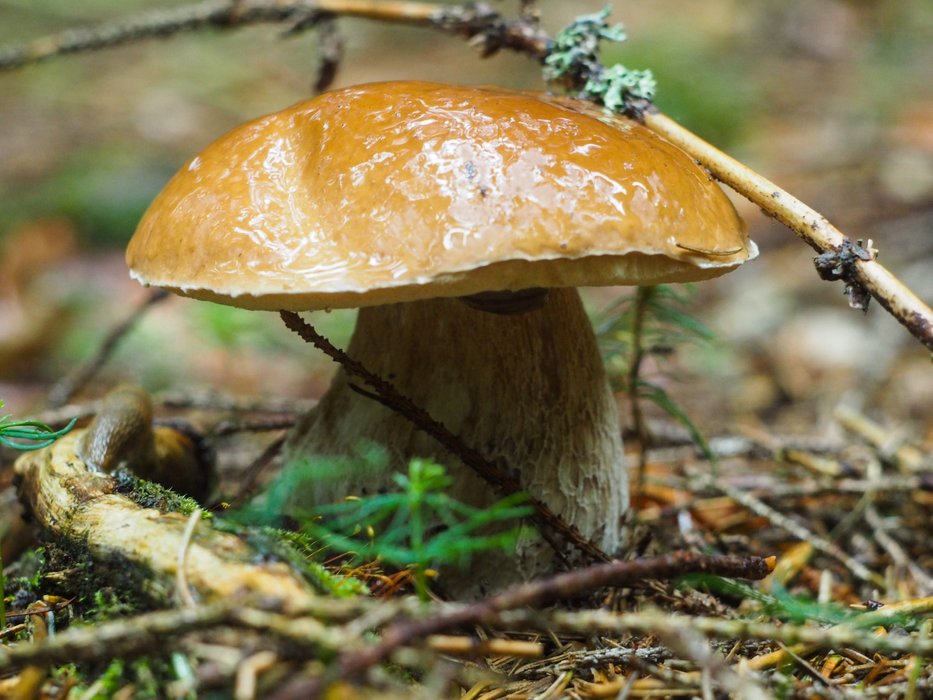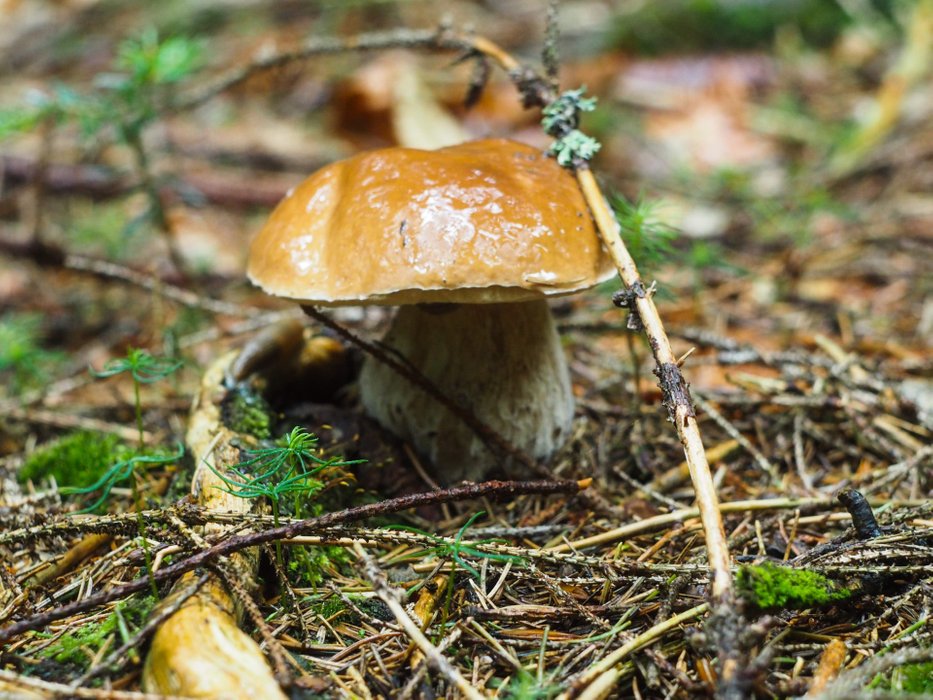 It was very dark in this forest because it consisted of old fir trees with thick crowns. Because of this, I was not able to get the same clear photos that I did below, many of them came out blurred. But there was something I could photograph: delicious mushrooms, chanterelles, poisonous mushroom, fly agaric, and fire salamander. Fire or spotted salamandra (Salamandra salamandra) is a class of amphibians and lives in forests and hilly areas of much of Eastern, Southern and Central Europe, as well as in the northern part of the Middle East. In the Carpathian Biosphere Reserve, these animals occur very often, which is why in Ukraine this salamander is also called the Carpathian salamander.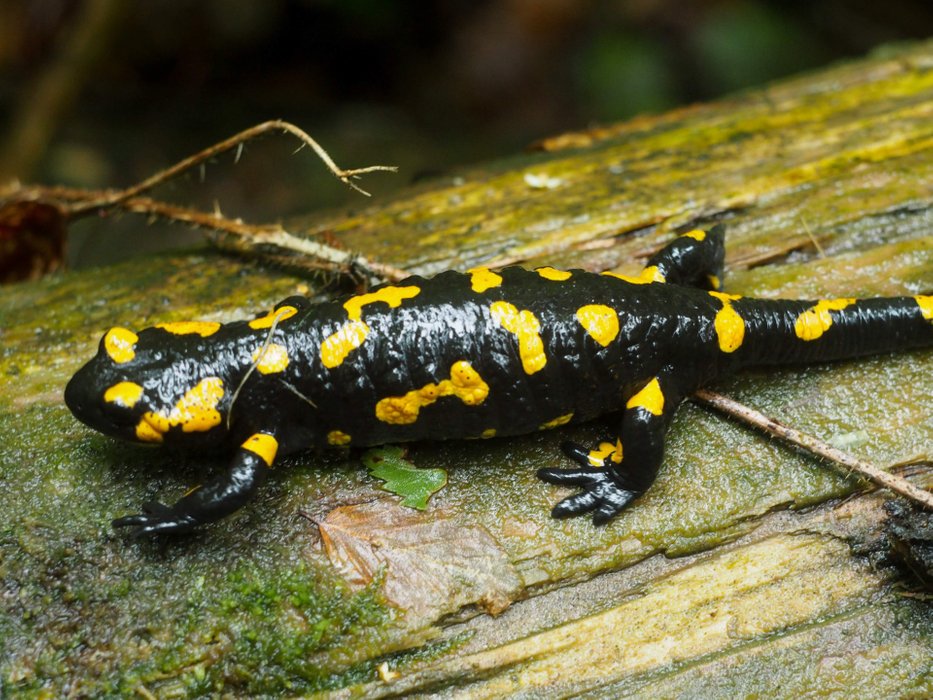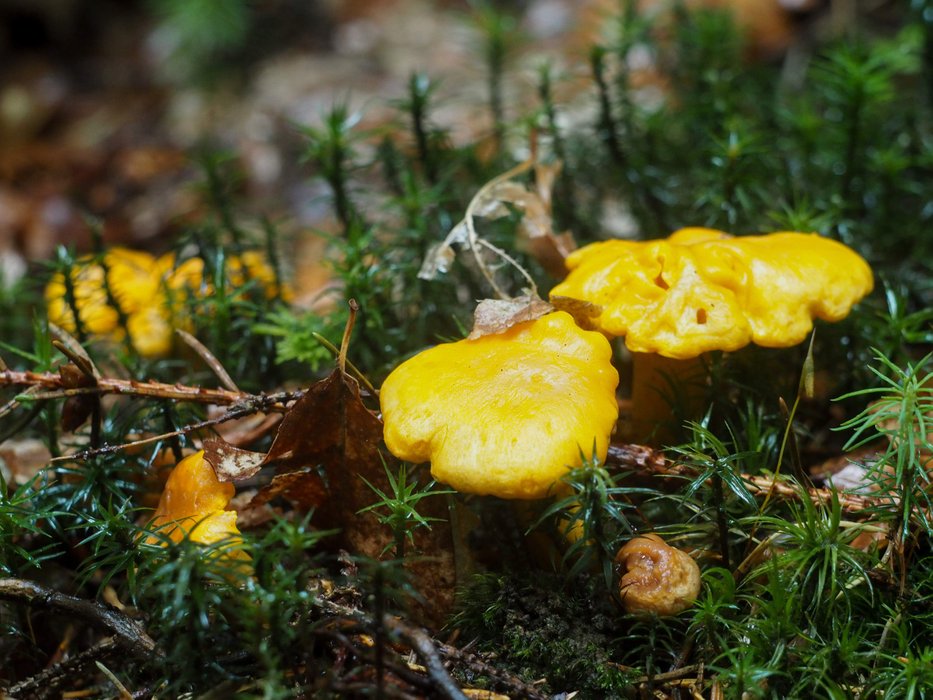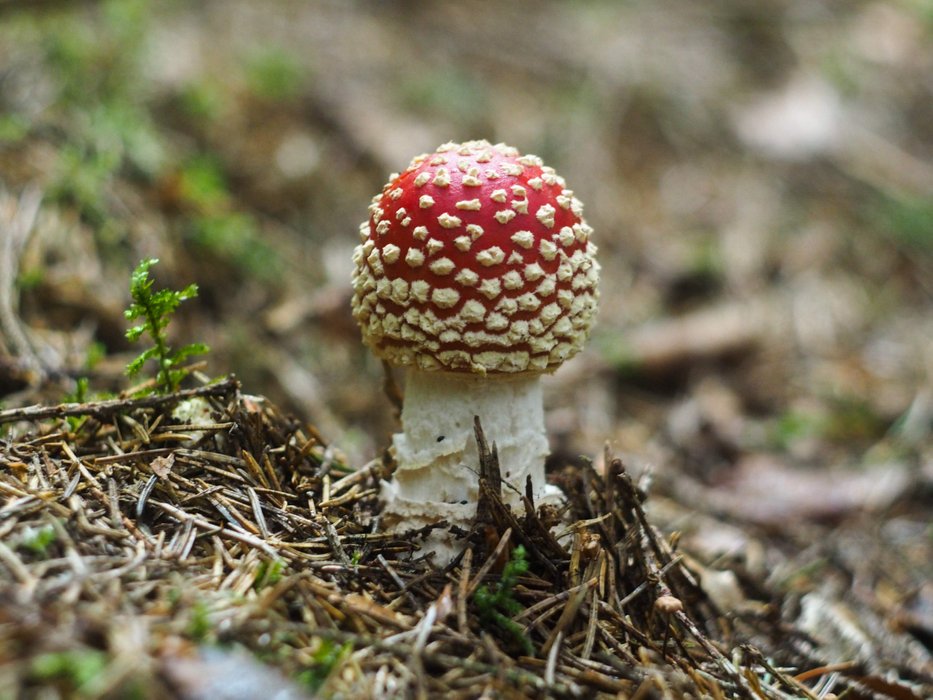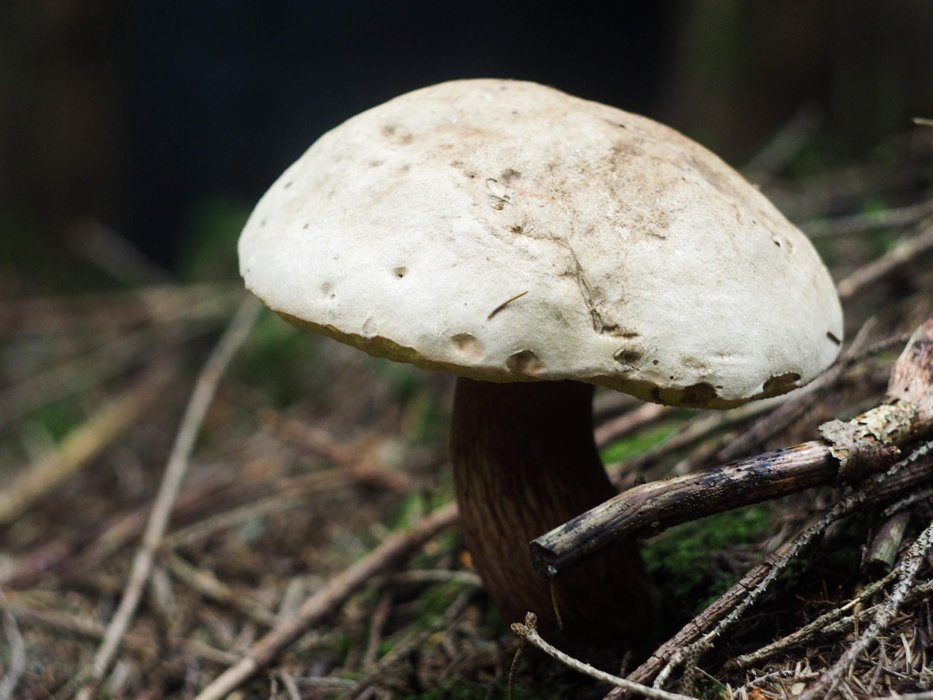 After a few hours of wandering through the Carpathian forest, we found a dozen white fungi and decided to go down and return to the camp. When we hit the road, we met another group of our friends and we all went to camp together. When we left the forest, we quickly got wet and got our feet wet in the mud because the road was dirt and turned into a swamp. Good thing in the camp was already burning fire and we were able to dry our shoes and change into dry things.
However, as we cooked the found mushrooms in an open fire pot in the rain, I will tell you next time. Stay with me!