After our wedding, my wife and I decided to spend a honeymoon in Turkey (ten days, to be honest). Of course, we spent a lot of time on the beach and the room in our hotel, and yet one day we went on a boat excursion through the Green Canyon. It was formed when the river valley was blocked by a dam for a hydroelectric power plant. Its name is Green Canyon due to the color of the water, which is very clean and cold because it is fed by the melting waters of mountain glaciers.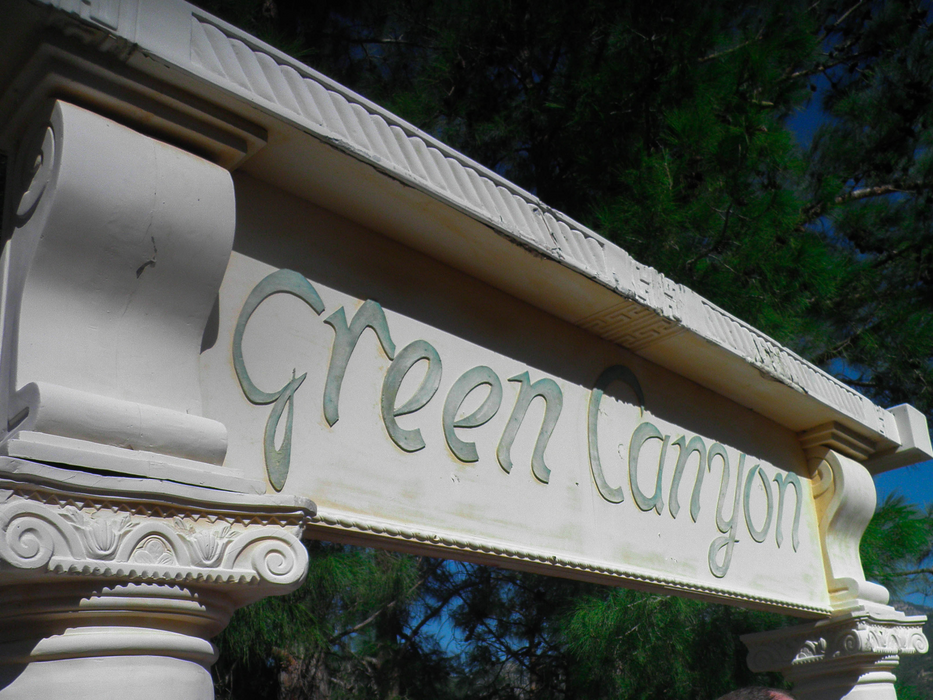 At the hotel where we were staying, we took the bus for about two hours to the dam that encloses the mountain valley. On the banks of the artificial reservoir, which was formed after the river was blocked by a dam, the buses stopped and we went outside. We had a long time to look around.
In summer, the water level in the canyon decreases, since the snow in the mountains completely melts and the flow of water stops until next year. This is clearly seen in the tracks left over from the previous water levels on the rocks.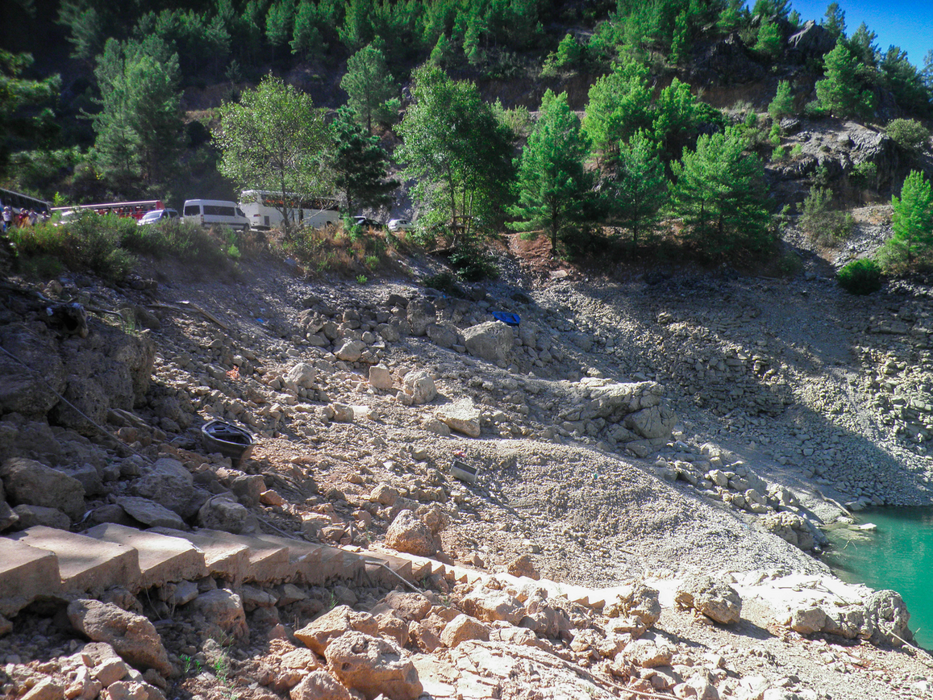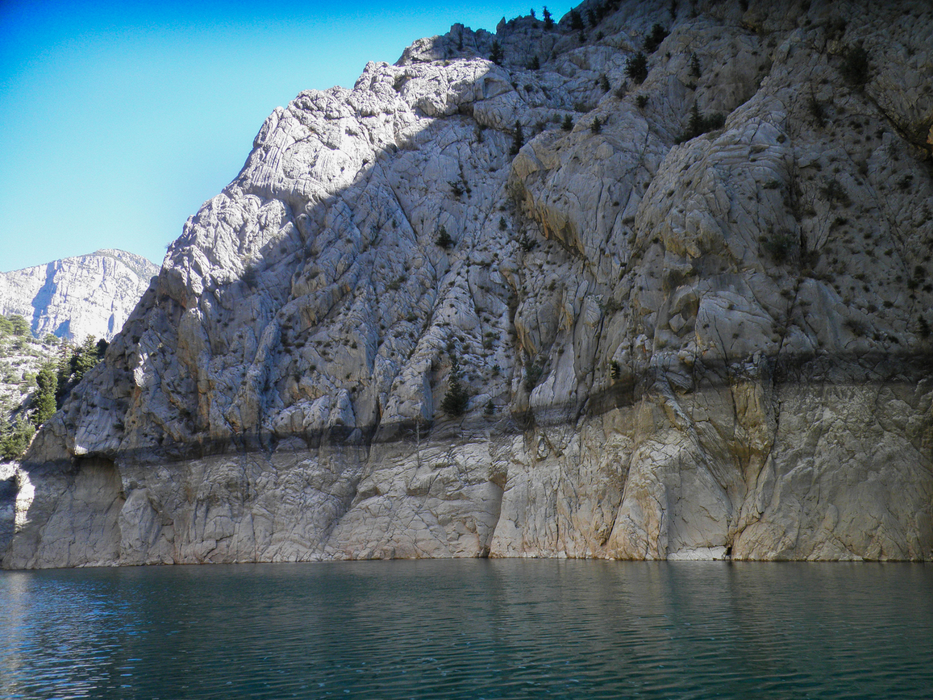 Then we boarded a boat and went on a canyon voyage.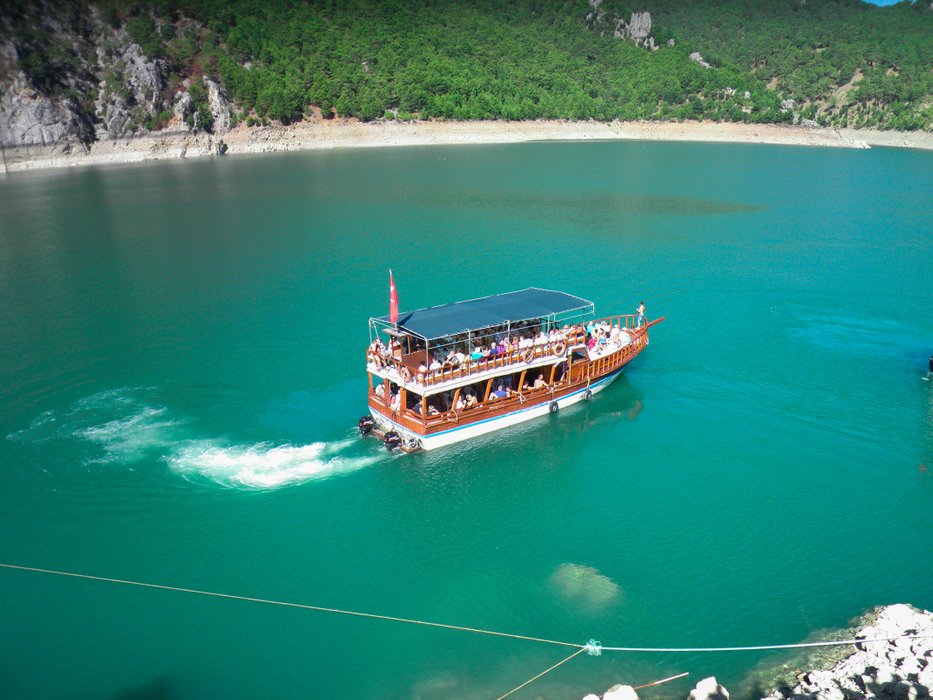 Incredibly beautiful river views stretched around, and we enjoyed our trip.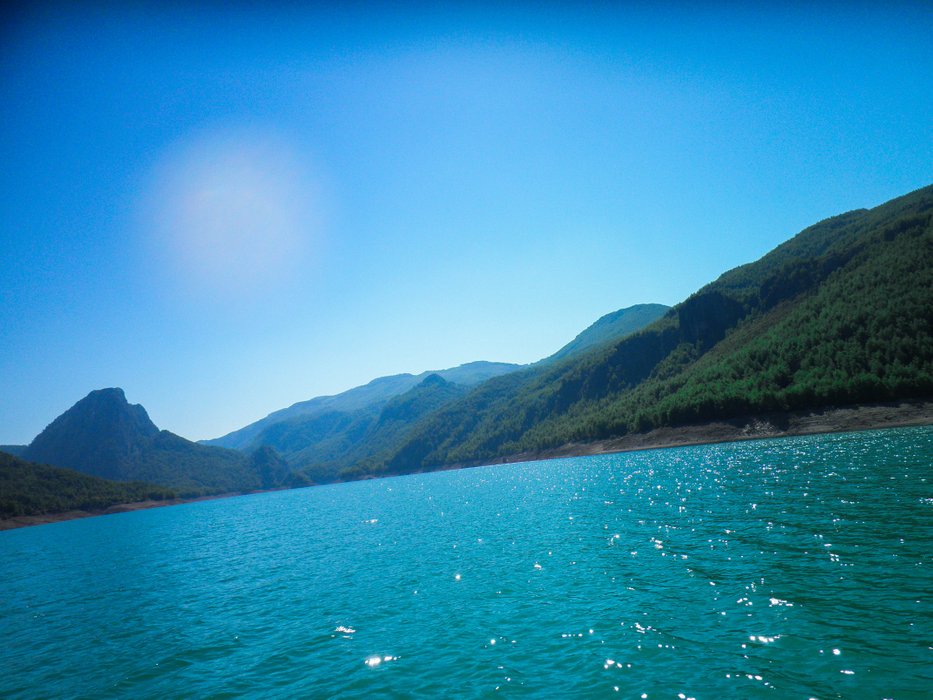 The rocks in the middle of the river reminded me of the flying islands from the movie Avatar, although of course they simply stood motionless in the water.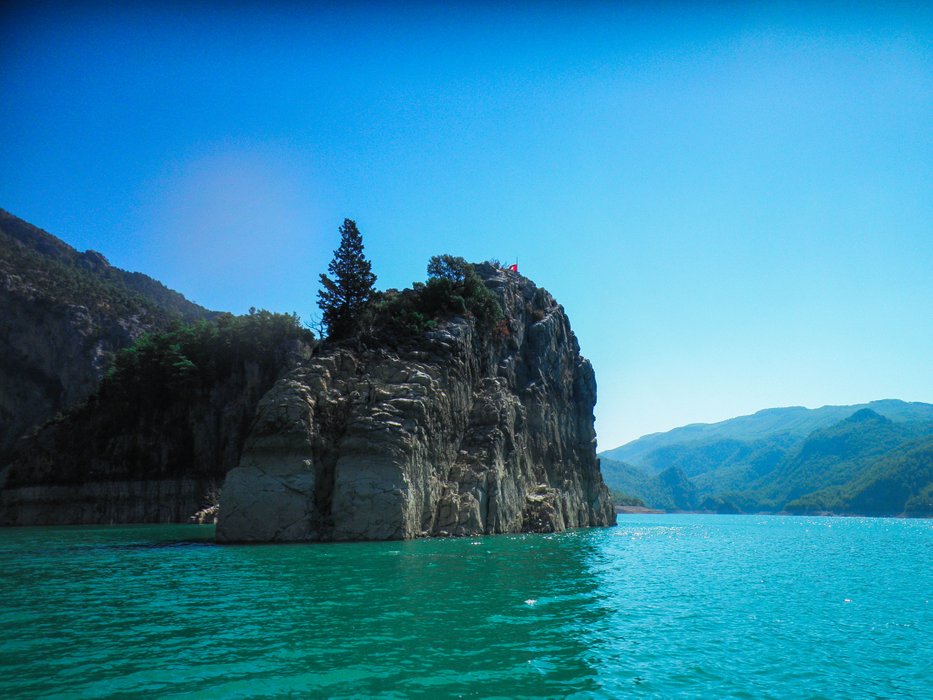 Pine trees grow right on the rocks, there is no soil there, the impression is that they simply grew out of stone.