After our boat went a little farther into the canyon, we saw a dead forest, which is now half sticking out of the water, as its level decreased significantly during the hot summer (we were vacationing in Turkey in the last decade of September). This is a sad picture when a mountain valley was flooded as a result of the construction of a dam for a power plant. We were told that at the bottom of the canyon under the thicker water (the average depth of the lake is 130 meters, and in some places is even 240 meters) there were entire settlements, from which people were previously displaced.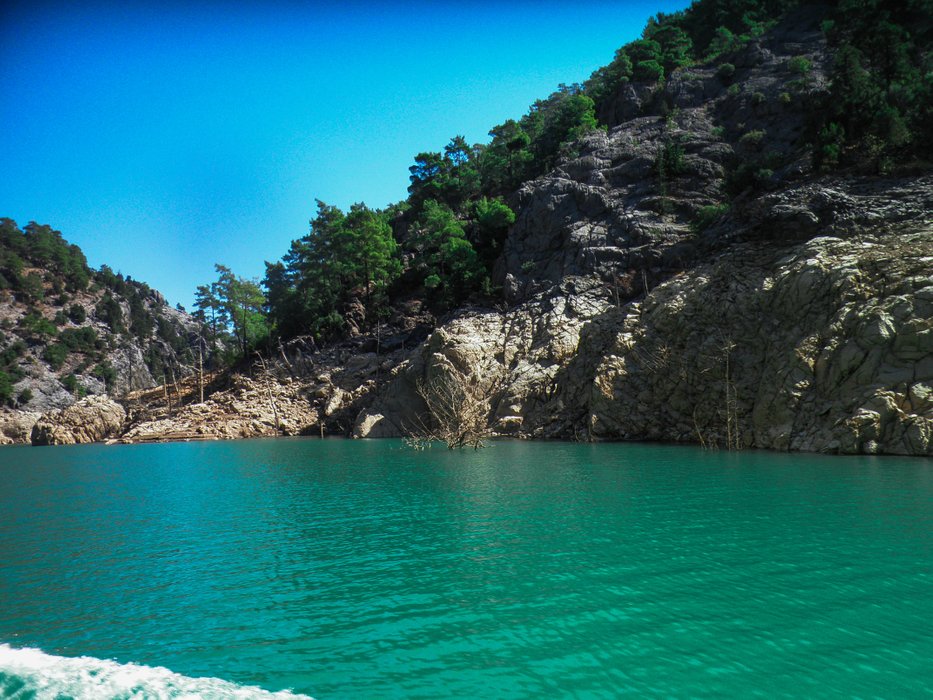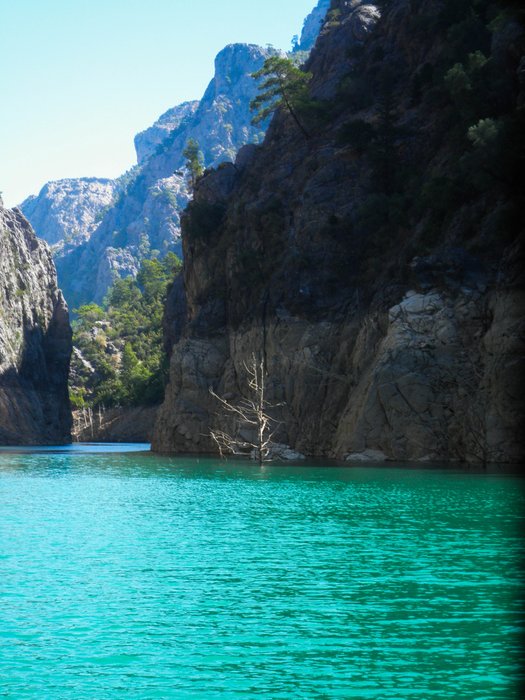 During our journey through the canyon, we are in such places of the valley where, apparently, there was less water or trees there were growing higher up the hillside, because there one could see the dead trunks of trees completely. They were completely white, apparently from long-term stay in the water.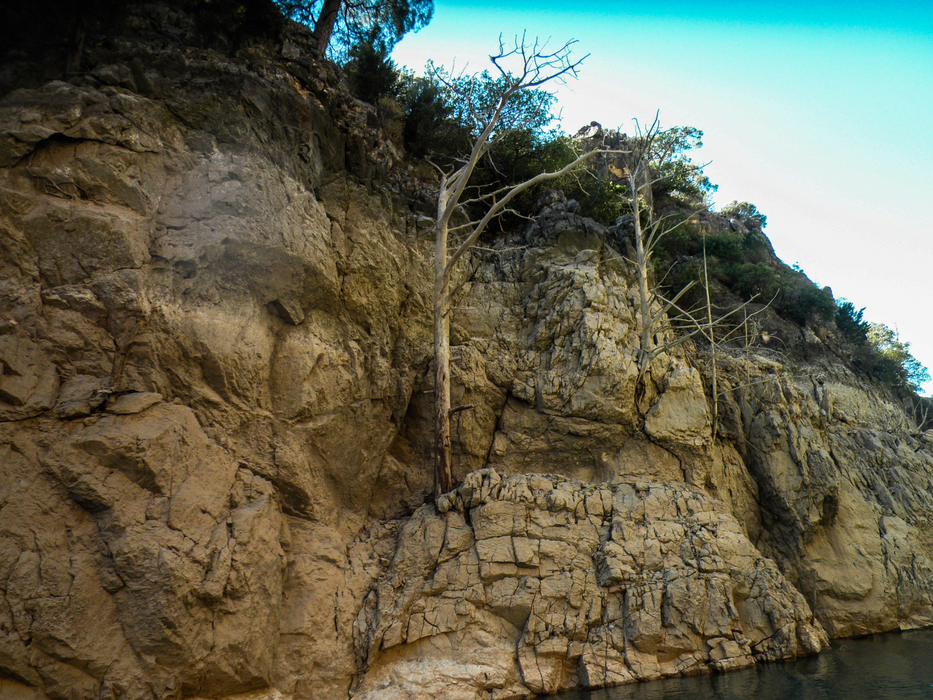 These places are quite dangerous due to the presence of the underwater forest, so boats are carried out by canyon only experienced pilots.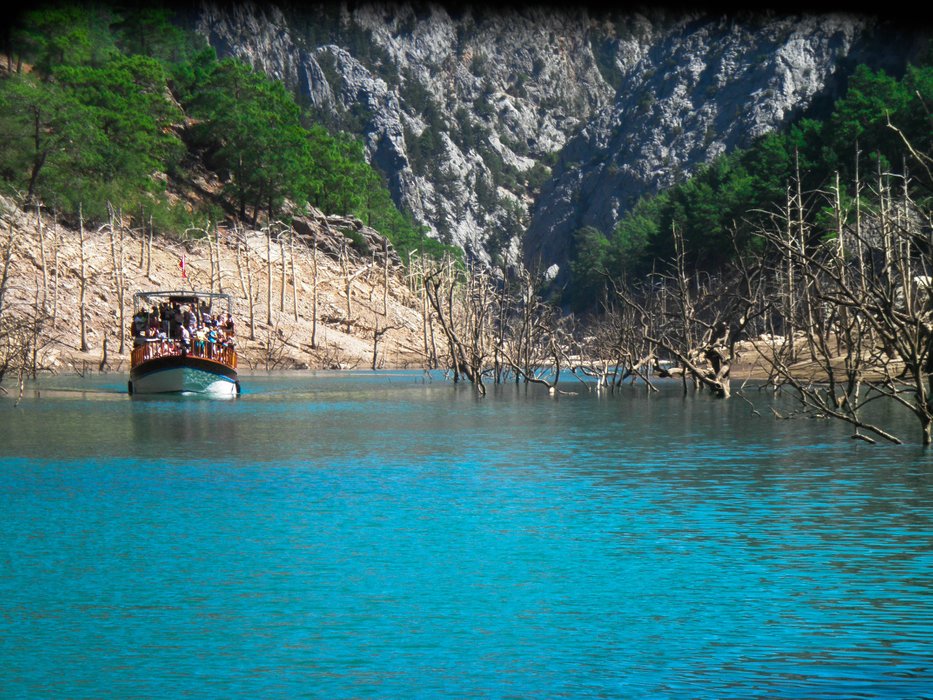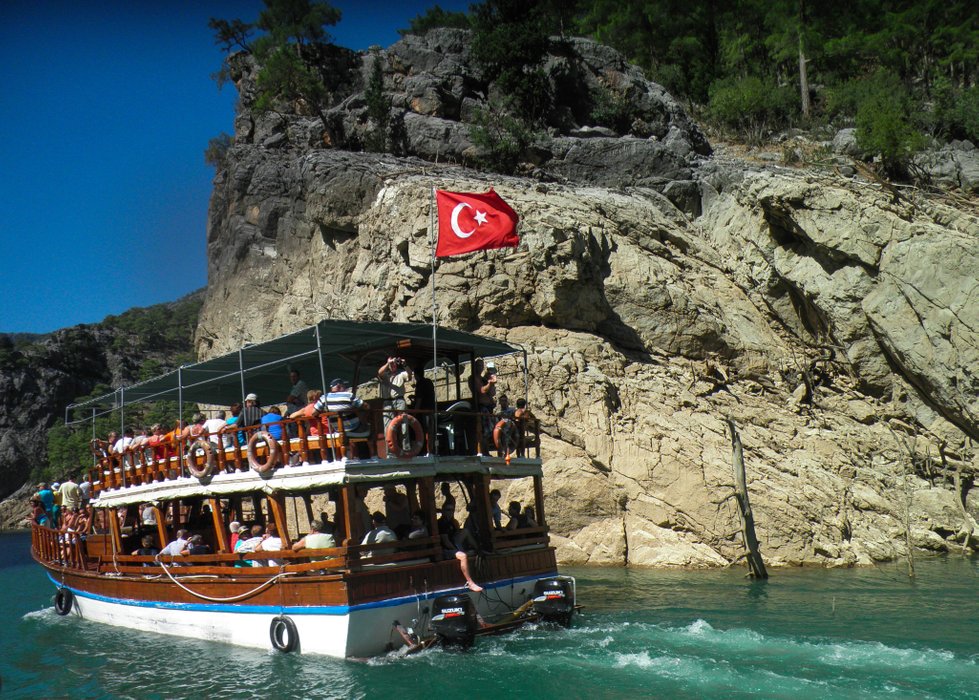 A little distracted from the slightly awful sight of the dead forest, we just started to enjoy the beauty of the Green Canyon. On such a sunny and hot day, it was pleasant to be aft in the spray area of the boat's jet engine.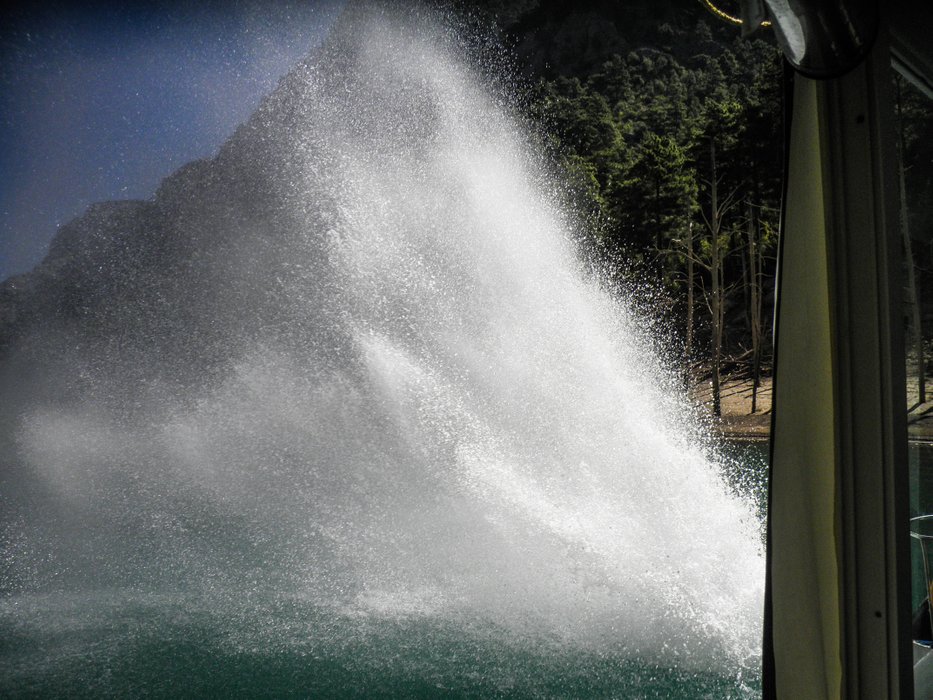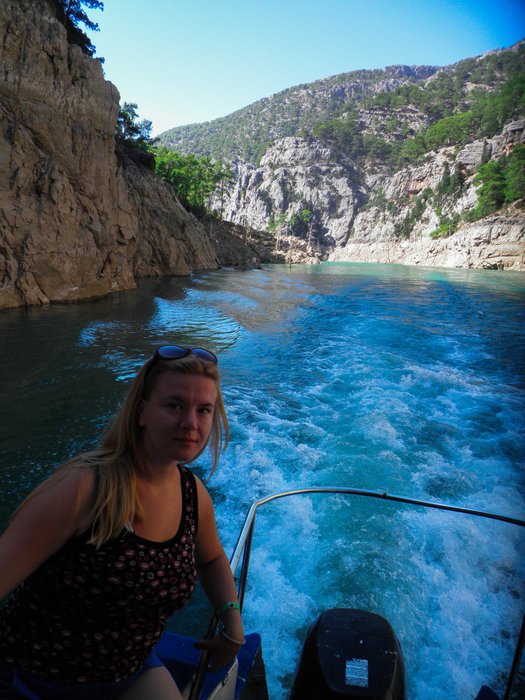 Everyone had the opportunity to swim, but not everyone decided to swim, because the water was cold enough, about 12 degrees. This is all because the reservoir is fed by 27 mountain springs and streams.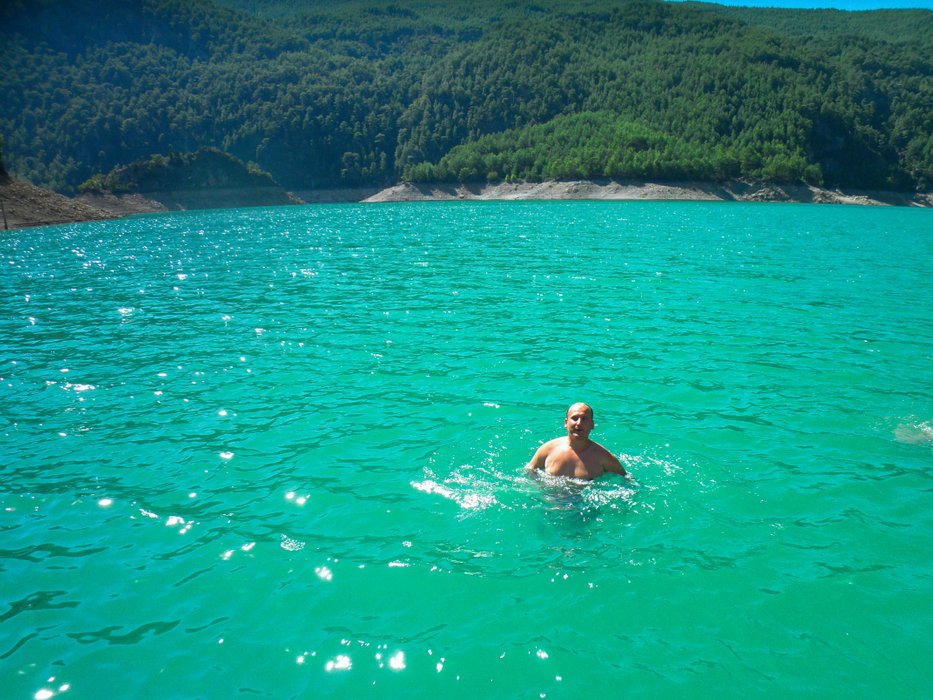 At the end of the tour, we went up to the observation deck, from where we could see an incredible view of the reservoir. Well and where without photos as a keepsake.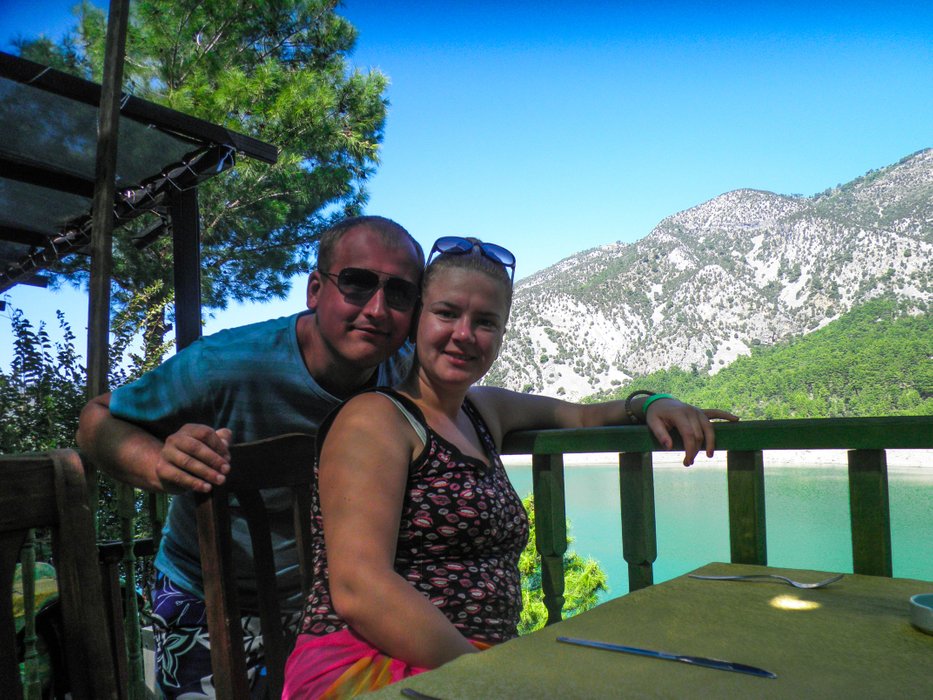 Part one here