As the evening was warm, the starry sky was visible and the rain was not expected, we went to bed in the open air, only in the sleeping bags on the karmitas. However, the closer to morning it got cooler, the dew in our sleeping mats began to condense. In the morning we woke up, all covered with dew, so we froze a little. We got up, cooked breakfast - of course at the fire and began to climb the mountain.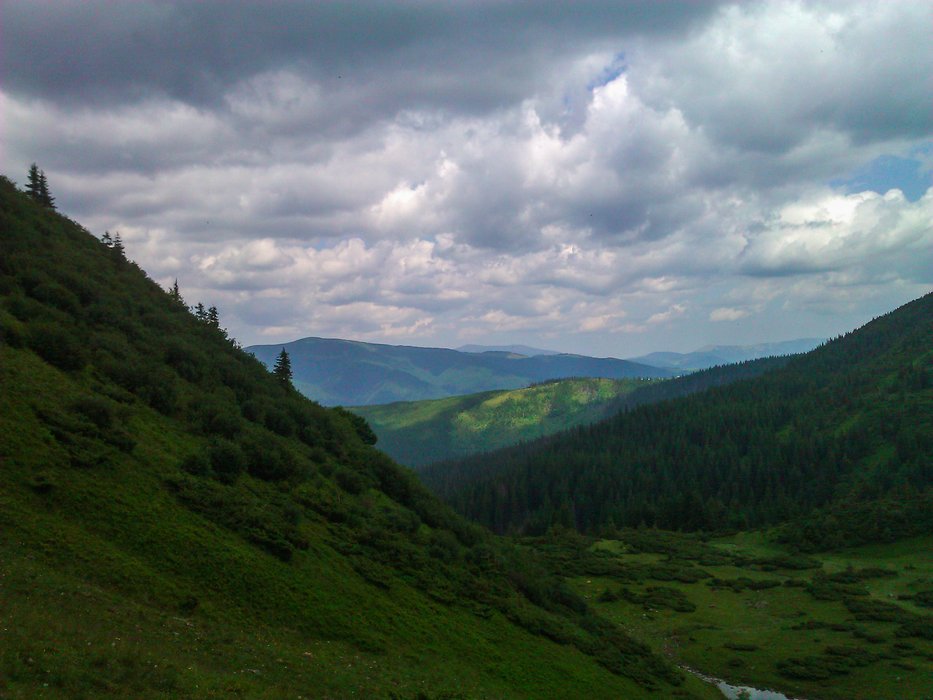 The climb was not easy and very fast (this compared to my previous hikes up, in any case it took some effort) we found ourselves on the ridge. An incredible view opens up on the ridge.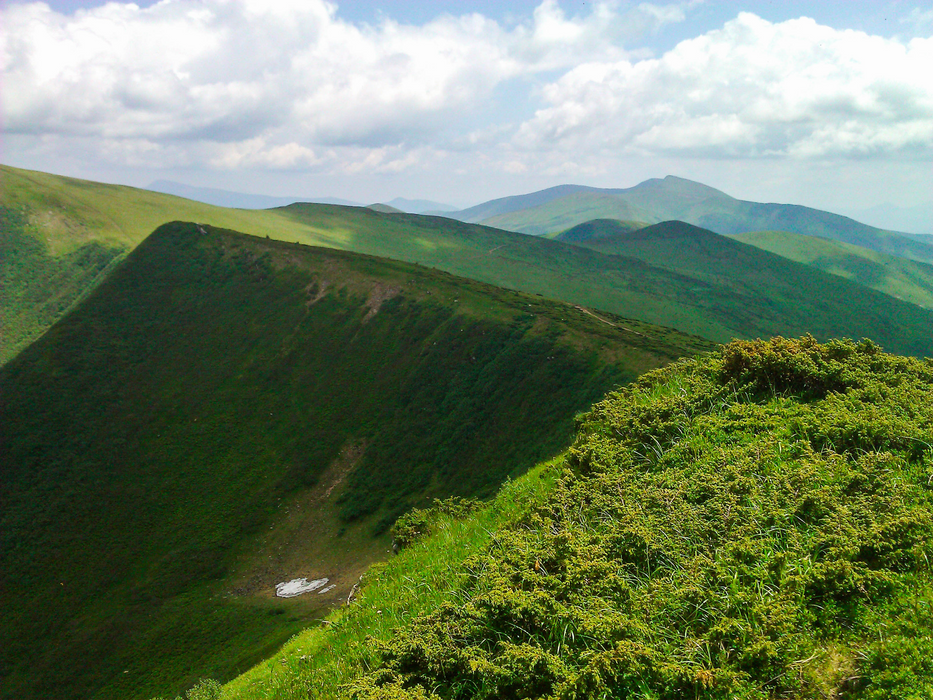 Walking along the mountain ridge was also easy, there was a car path. We walked under the gloom clouds, it was fascinating.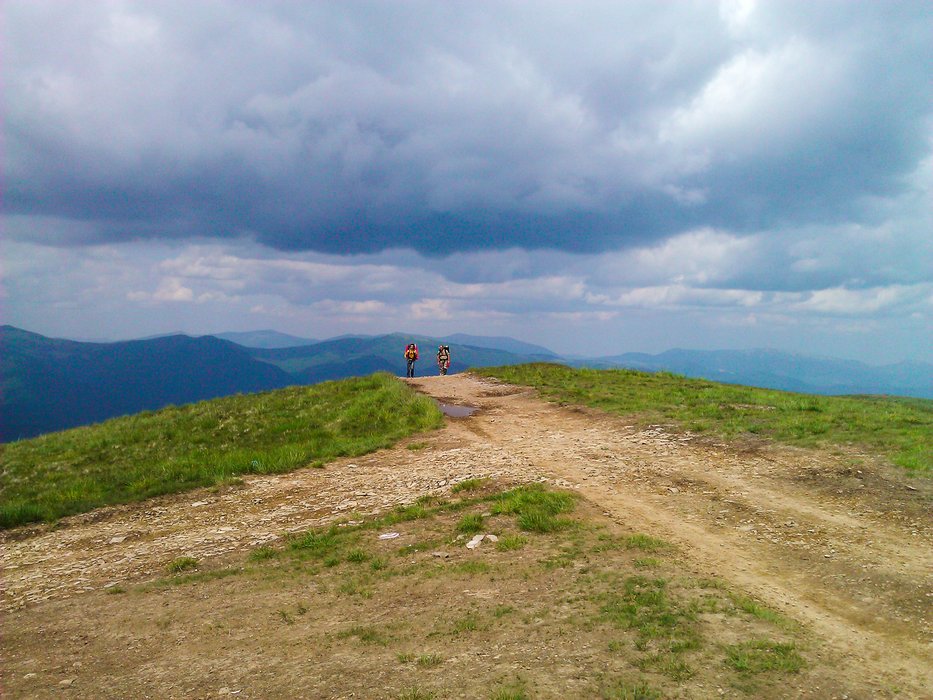 After a while we approached the valley, where the nameless mountain lake was located. From the top of the mountain it was incredibly beautiful, it was breathtaking with its beauty!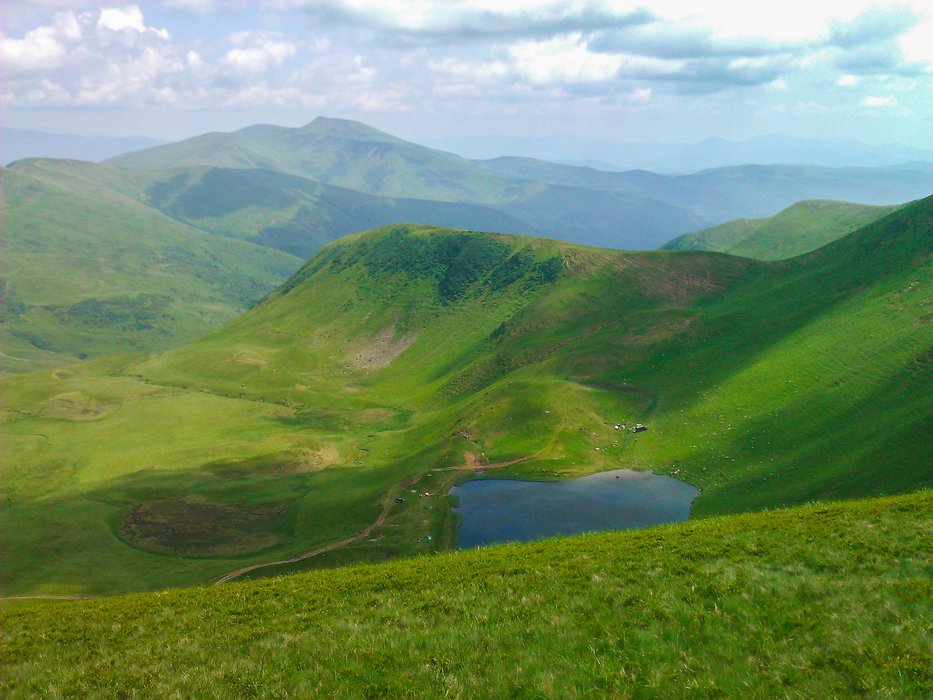 We get down, you can see that the reservoir is overgrown with sedge, but the water in the lake looks very clean.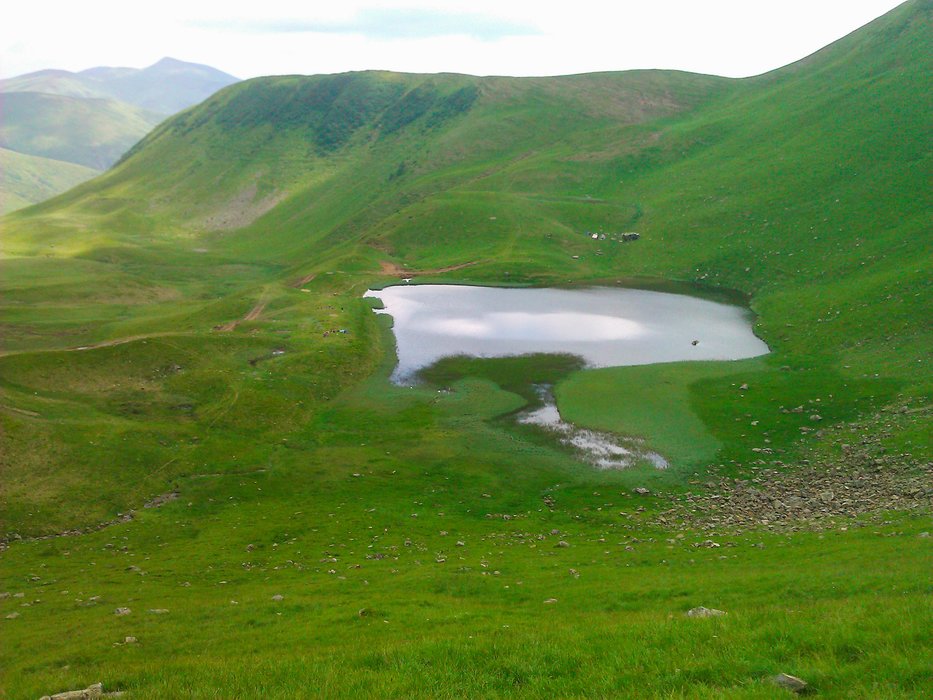 So the water is crystal clear, you can see tiny fish fry and some small wriggling black creatures, we decided that this leech. Swimming was a little creepy, but still we decided to swim. The water typical of a mountain lake is incredibly cold.
A fragment of rock sticks out in the middle of the lake, very similar to the head of a crocodile. We swam there and climbed this stone. Between it and the shore is quite deep, about three meters.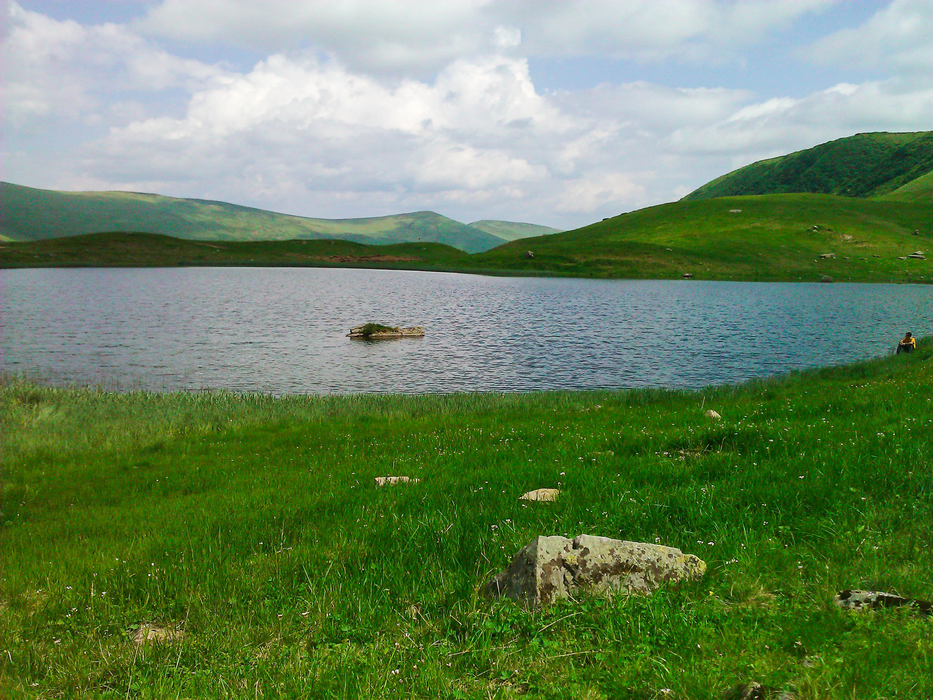 We bought, dried and again on the road. It's time to come back.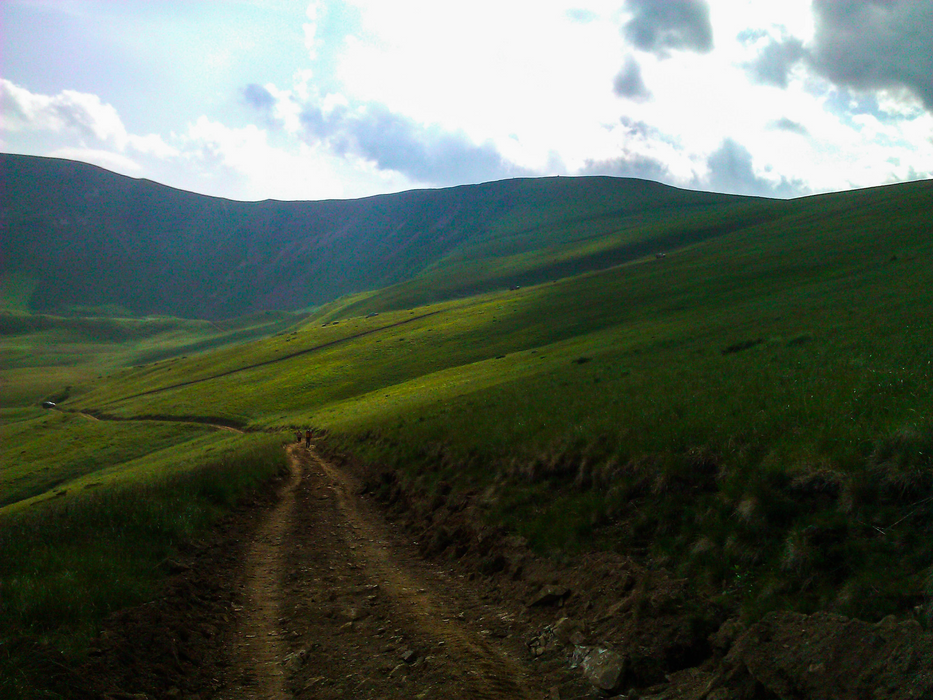 We walked and admired the incredible scenery. Well, what is the worse Alps?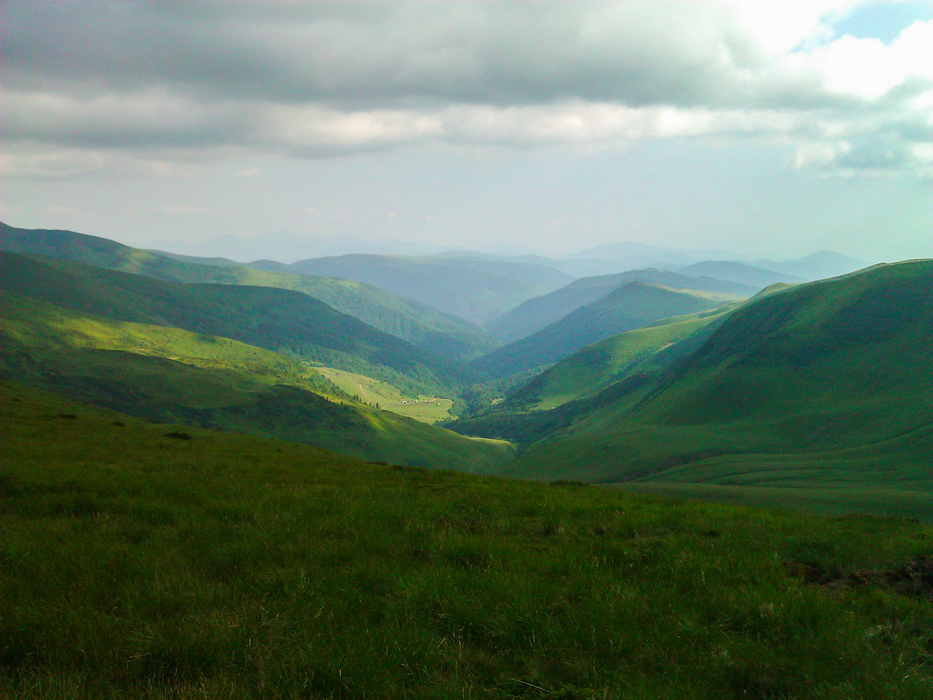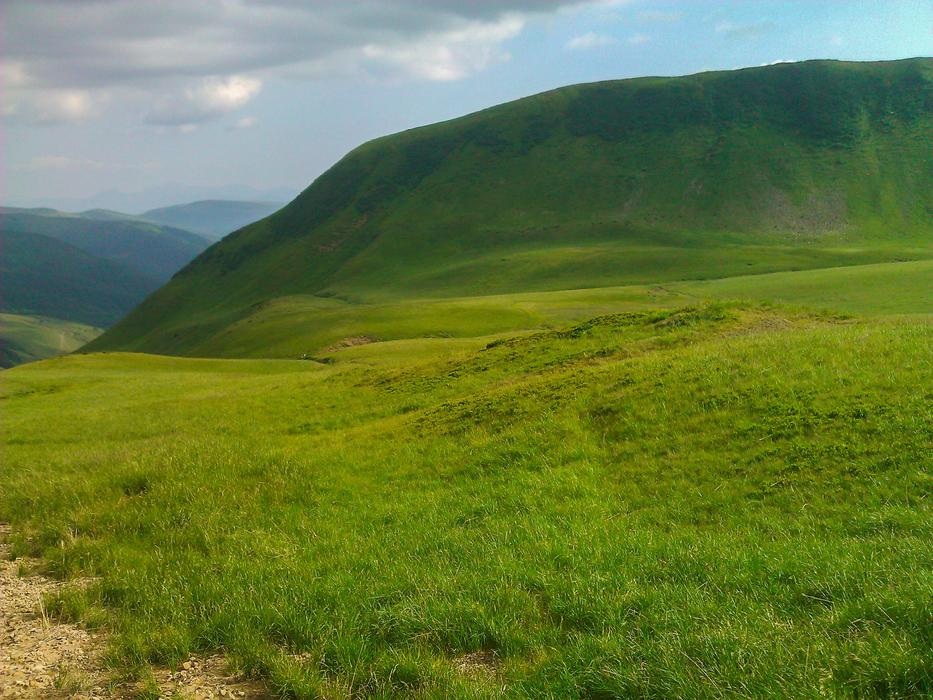 A few more kilometers - and we were near the cars where we left them yesterday.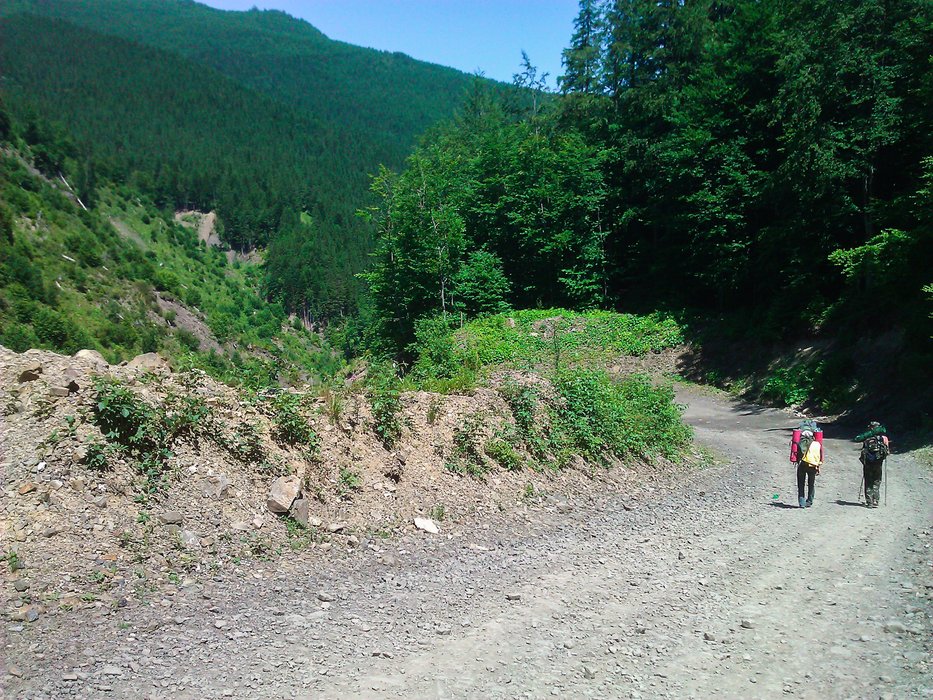 This summer trip was very wonderful - not as difficult as usual. We swam in the crystal clear Carpathian lakes and were able to admire the incredible beauty of their native mountains.