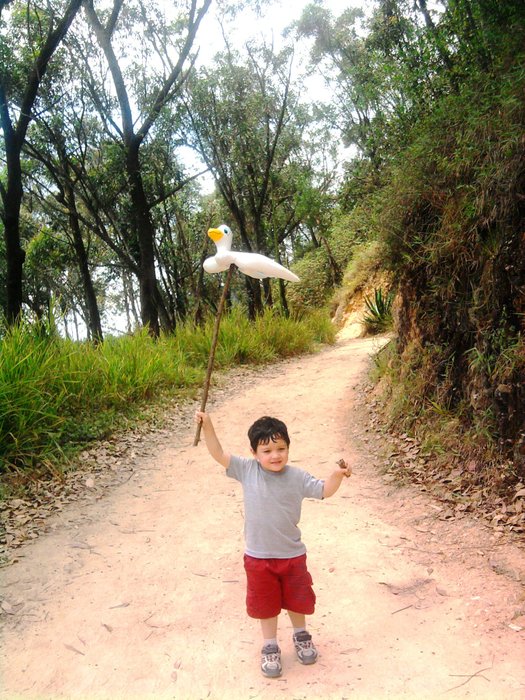 Hello, steemit-friends, lovers of life:
𝕀 𝕒𝕤𝕜 𝕪𝕠𝕦, 𝕙𝕠𝕨 𝕞𝕒𝕟𝕪 𝕗𝕠𝕣𝕖𝕤𝕥 𝕗𝕚𝕣𝕖𝕤
are caused by the hand of the human being? And how many of these fires are started by teenagers and young people who, out of simple recklessness, or a rather erroneous concept of what fun is, start a tragedy that can sometimes destroy several acres of beautiful life that will take years to grow back?
𝐼𝒻 𝓌𝑒, 𝒶𝓈 𝓅𝒶𝓇𝑒𝓃𝓉𝓈 𝑜𝓇 𝓇𝑒𝓁𝒶𝓉𝒾𝓋𝑒𝓈 𝑜𝓇 𝓈𝒾𝓂𝓅𝓁𝓎 𝒶𝓈 𝒶𝒹𝓊𝓁𝓉𝓈, 𝒹𝑜 𝓃𝑜𝓉 𝓁𝑒𝒶𝒹 𝓉𝒽𝑒𝓂 𝒷𝓎 𝑒𝓍𝒶𝓂𝓅𝓁𝑒,
do not teach children about the importance of preserving the environment for our own lives, let us not expect them to have an ecological conscience when they become adults. It is we and only we who are called to stop the wheel, to break the chain that for centuries has made us see Mother Nature as something we can take advantage of without limits. We cannot wait for another generation to do it.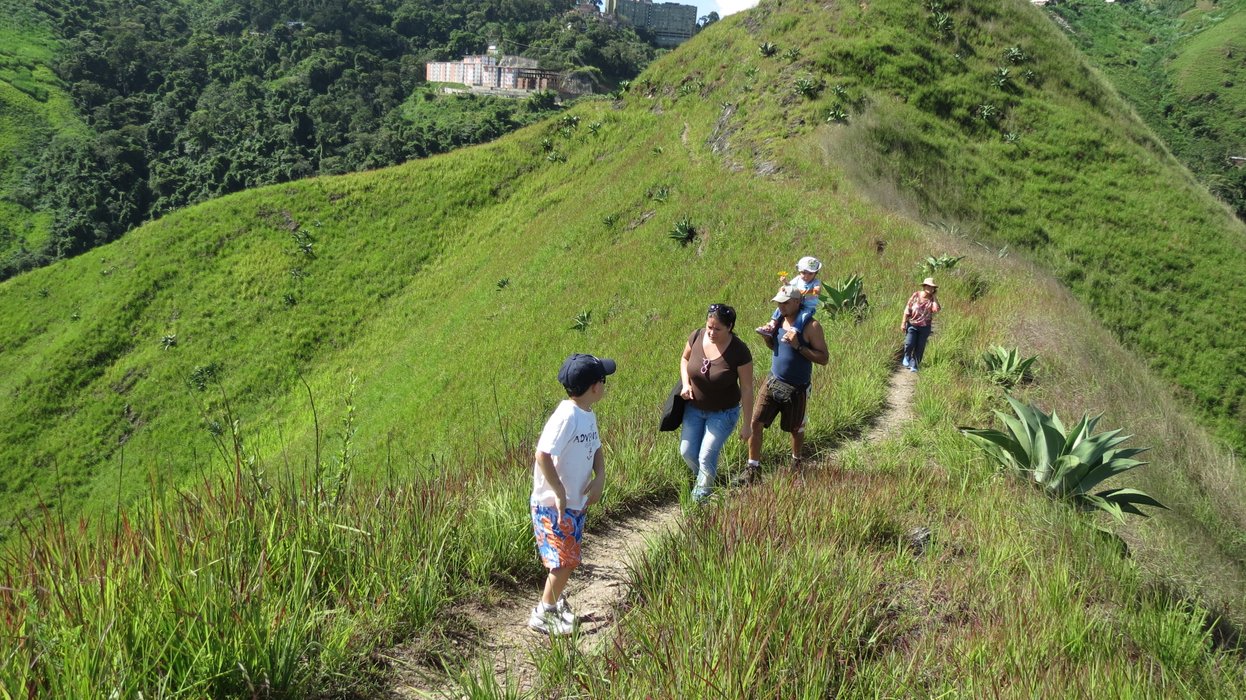 ᵀᵒ ᶠᵉʳᵗⁱˡⁱᶻᵉ ᵗʰᵃᵗ ˡᵒᵛᵉ ᵗʰᵃᵗ ᵉᵛᵉʳʸ ᶜʰⁱˡᵈ ᶠᵉᵉˡˢ ᶠᵒʳ ᴺᵃᵗᵘʳᵉ,
because they are part of it, a very important and, at the same time, very funny strategy is to organize small or big excursions that allow them to enjoy the landscapes that are surely in the surroundings of your community.
🅱🆄🆃, 🅾🅵 🅲🅾🆄🆁🆂🅴, 🆃🅰🅺🅸🅽🅶 🆃🅷🅴 🅺🅸🅳🆂 🅾🆄🆃 🅾🅵 🆃🅷🅴 🆁🅴🅻🅰🆃🅸🆅🅴 🆂🅰🅵🅴🆃🆈 🅾🅵 🆃🅷🅴 🅷🅾🆄🆂🅴 🅰🅽🅳 🆃🅷🅴 🅲🅸🆃🆈
implies taking on a great responsibility. Logically, outdoor life has some risks that must be studied and minimized by us who are directly responsible for the physical integrity of the children under our care. In any case, also in the house and the city there are risks, some very big...
𝘈𝘯𝘥 𝘵𝘩𝘢𝘵 𝘪𝘴 𝘱𝘳𝘦𝘤𝘪𝘴𝘦𝘭𝘺 𝘢𝘯𝘰𝘵𝘩𝘦𝘳 𝘰𝘧 𝘵𝘩𝘦 𝘢𝘥𝘷𝘢𝘯𝘵𝘢𝘨𝘦𝘴
of putting children in direct and personal contact with the environment: It is a fun and very healthy way for them to learn to be prudent, respectful of life, supportive, organized, demanding of themselves, cautious, and acquire survival techniques that could become useful to them in the face of an eventual global chaos caused by global warming and other ecological disasters that are already occurring.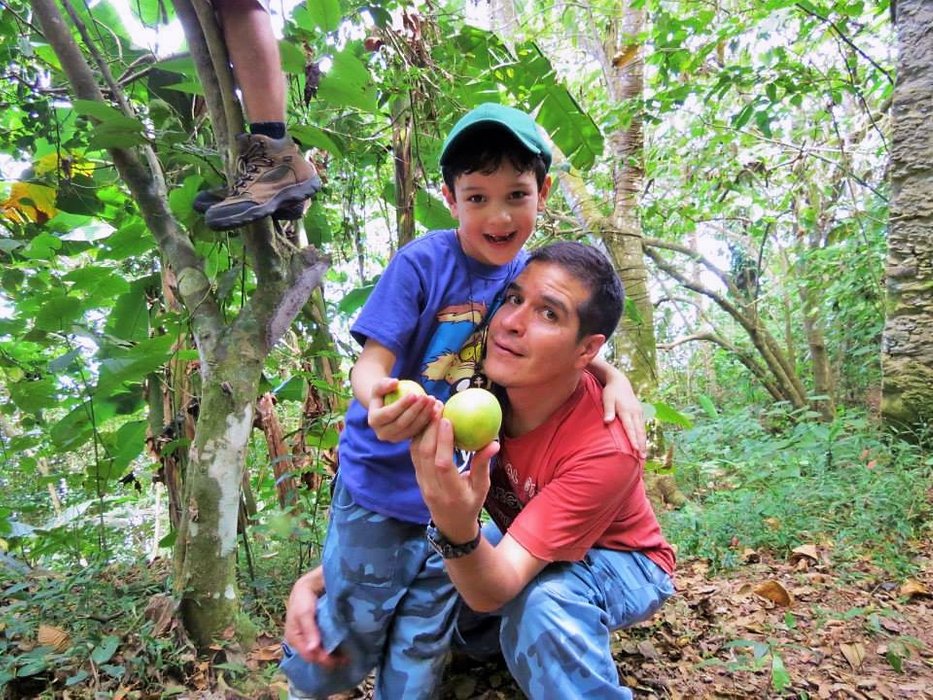 ♥ In any case, ♥
and giving a more positive approach to the subject, the fact that the kids come out from time to time from the city environment has many advantages for them... and, of course, also for us, because we must also continue learning and enjoying life, the real life, the natural one.
░I░ ░i░n░t░e░n░d░ ░t░o░ ░w░r░i░t░e░ ░s░e░v░e░r░a░l░ ░p░o░s░t░ ░a░b░o░u░t░ ░t░h░i░s░ ░s░u░b░j░e░c░t░
in which I will give advice, share reflections and tell my travel experiences with the little elves of my family and friends.
🎀 𝐼 𝒽🌺𝓅𝑒 𝓉☯ 𝒸💙𝓊𝓃𝓉 😍𝓃 𝓎♡𝓊𝓇 𝓋𝒾𝓈𝒾𝓉𝓈 𝒶𝓃𝒹 𝓎🌺𝓊𝓇 𝓈𝓊𝓅𝓅💗𝓇𝓉❢❢❣ 🎀

Thanks @gogreenbuddy by this great initiative Daily green give away #206. Win a huge upvote! ... Let's support it!


100% 🅾🆁🅸🅶🅸🅽🅰🅻 🅲🅾🅽🆃🅴🅽🆃
The texts and photos are of my intellectual authorship.

www.DeepL.com/Translator helps me with the translation.

It would be a great pleasure for me if you visited my blog--
@yomismosoy