Last weekend my family spent a love and fun-filled moments together . It was our first long trip together and it was just soooo amazing. For today i will be sharing a place where we first get into ..
The National Shrine of Saint Padre Pio.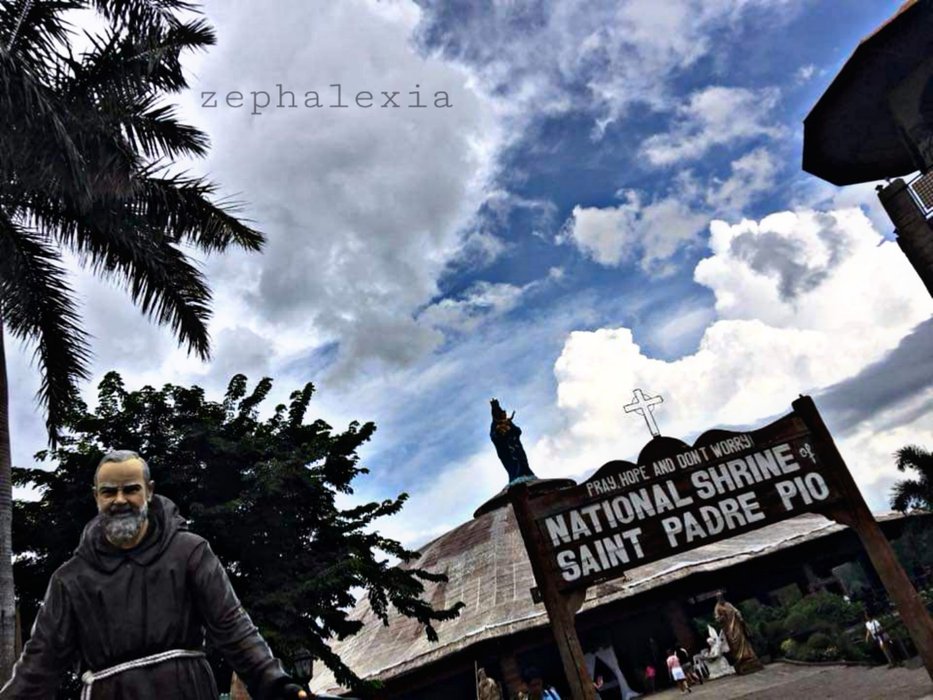 And this National Shrine was first established as a parish at Barangay San Pedro , Sto. Tomas , Batangas , Philippines. After receiving two special relics of St. Padre Pio from Fr. Ermelindo Di Capua, who is Capuchin priest who had served the patron saint and blessing of the Blessed Sacrament Chapel, the Sacristy, the Chapel of the Saints, and the main Altar , the place was declared as National Shrine of St. Padre Pio in the Philippines.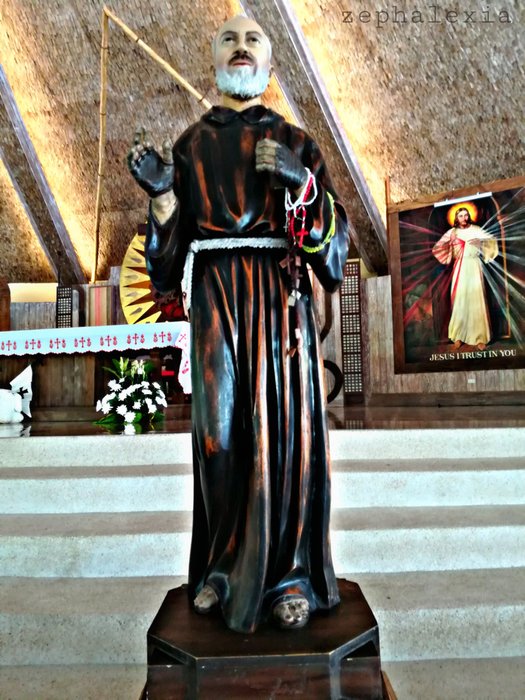 Saint Padre Pio is known to be the man of charity and piety and patron saint of civil defense volunteers, adolescents, and stress-relief.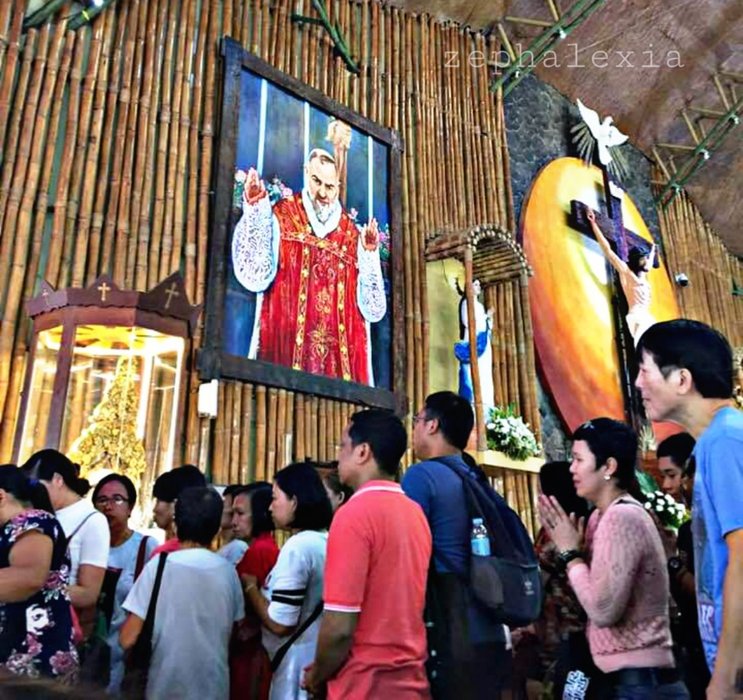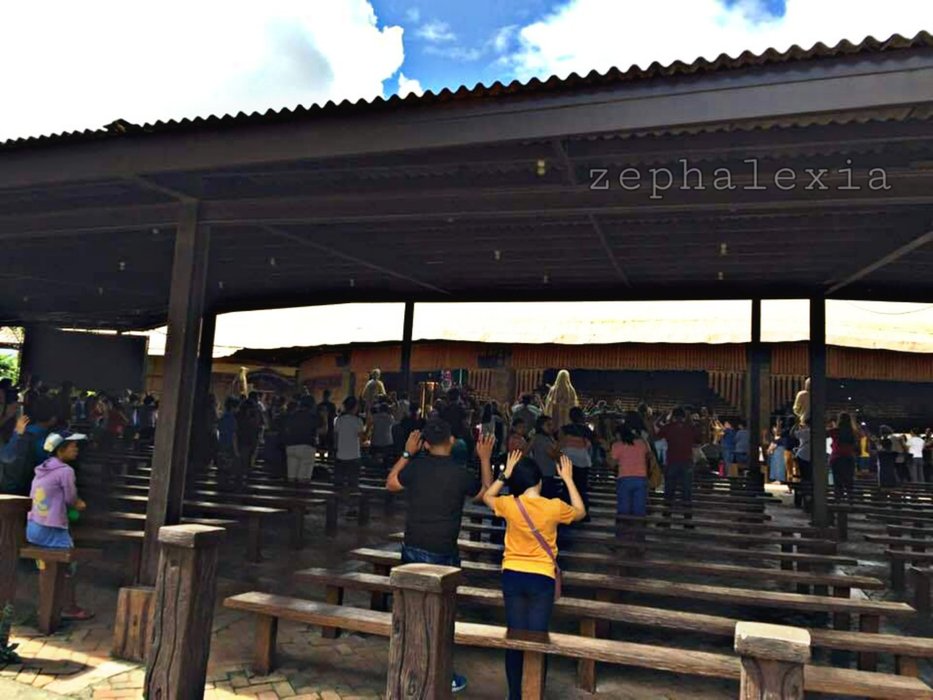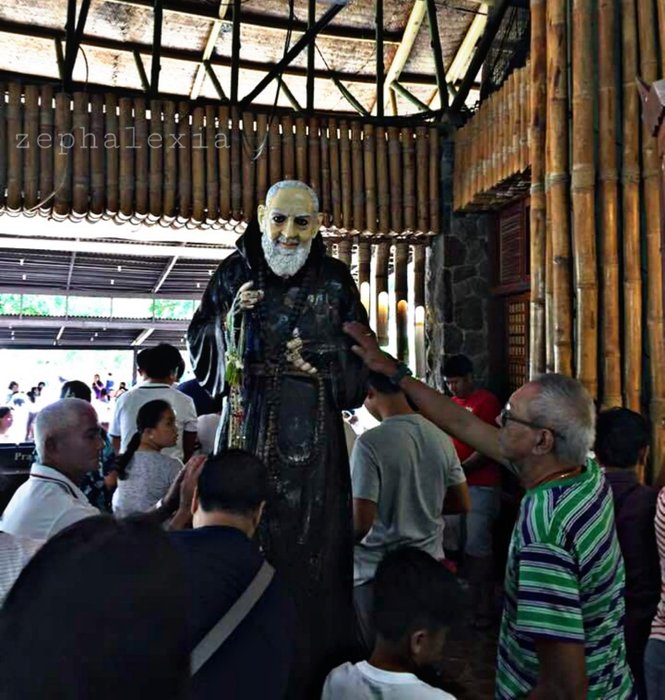 People from different parts of the country are coming here to pray and ask for forgiveness and healing from GOD through the intercession of Padre Pio. As we arrived in the place , there is a healing mass on going so my family got the chance to attend to it ..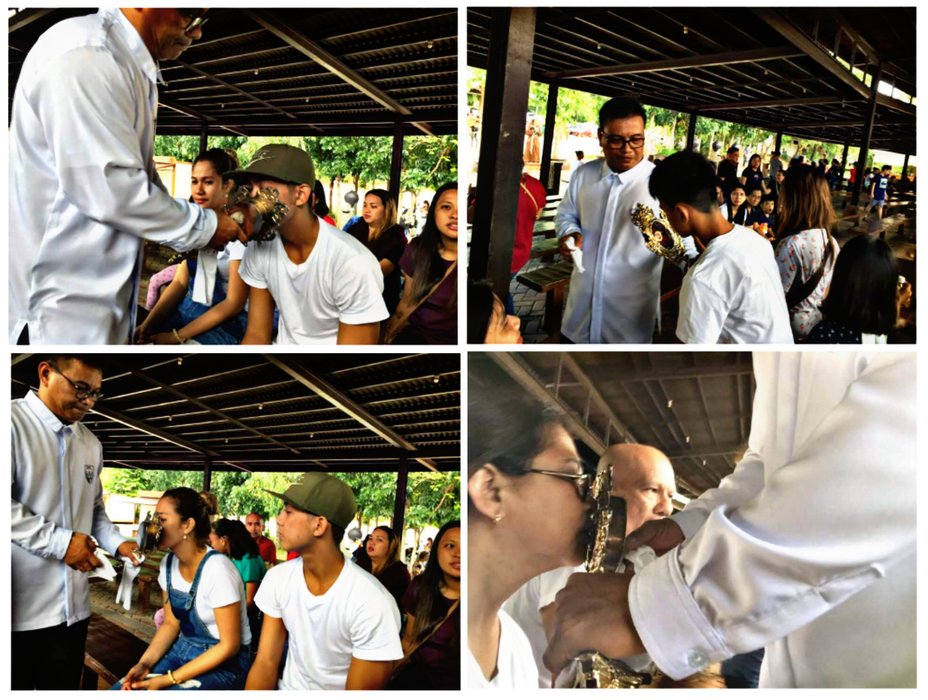 The mass has this part of kissing of Padre Pio's Relic that is believe to bring miracles and healing to illnesses.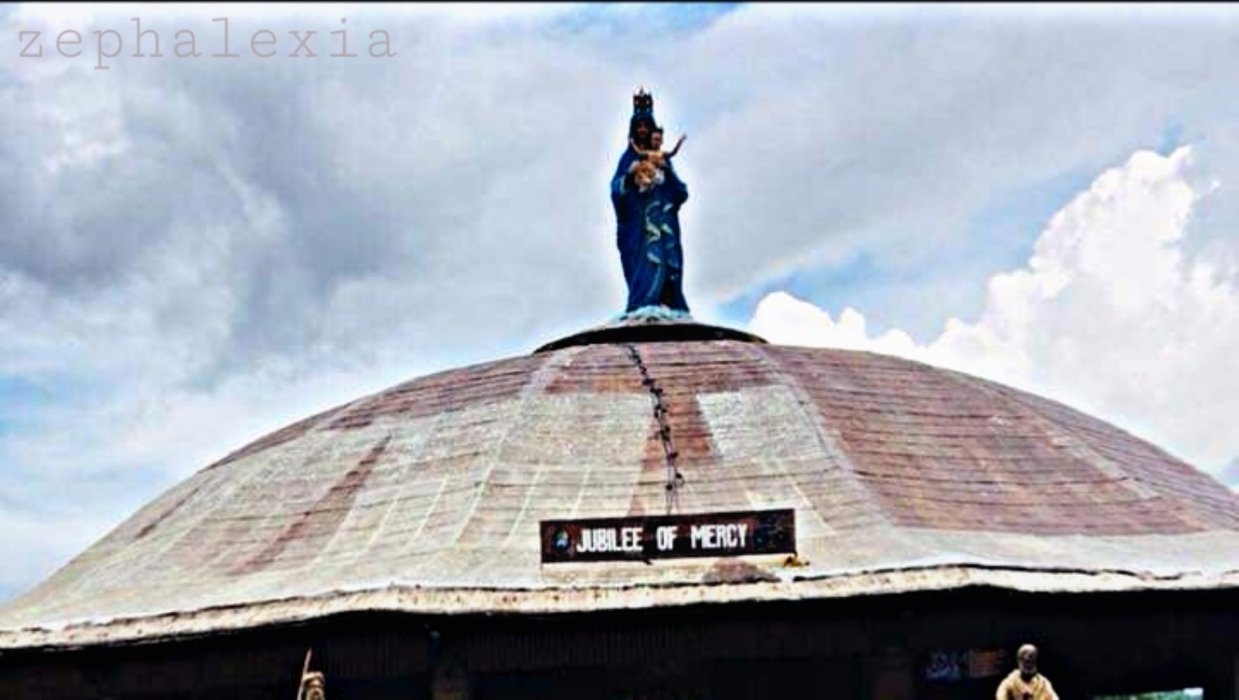 The shape of the main church's roof looks like a salakot, a traditional Filipino hat used by farmers and fishermen in and at the top of the it stands the image of Our Lady of Mercy.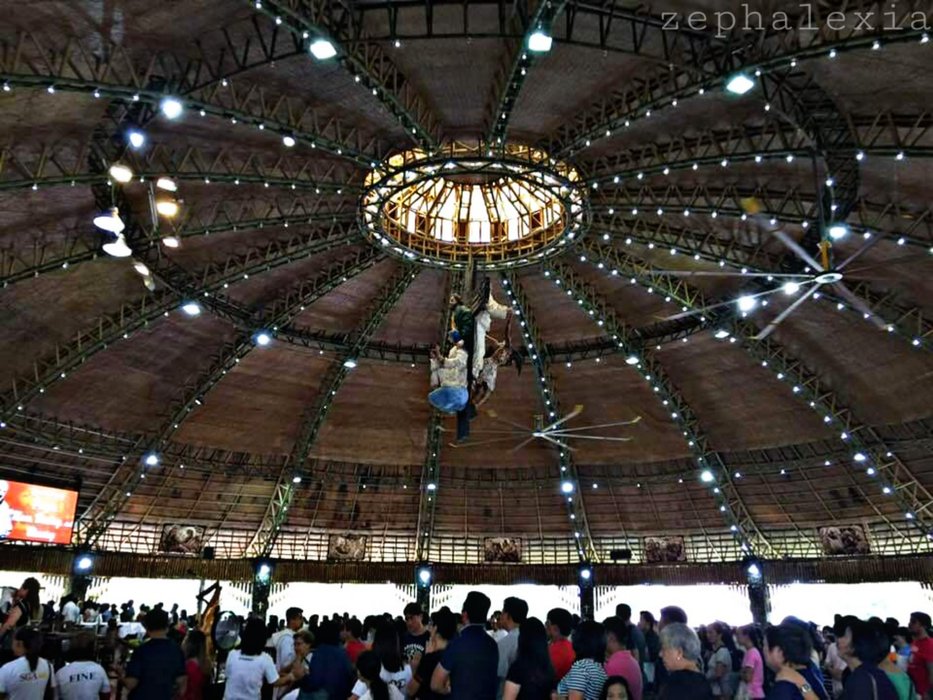 This huge replica of the Glorious Cross (derived from the design used for the Jubilee Year 2000) you can see is situated inside the main church. Hanging at the center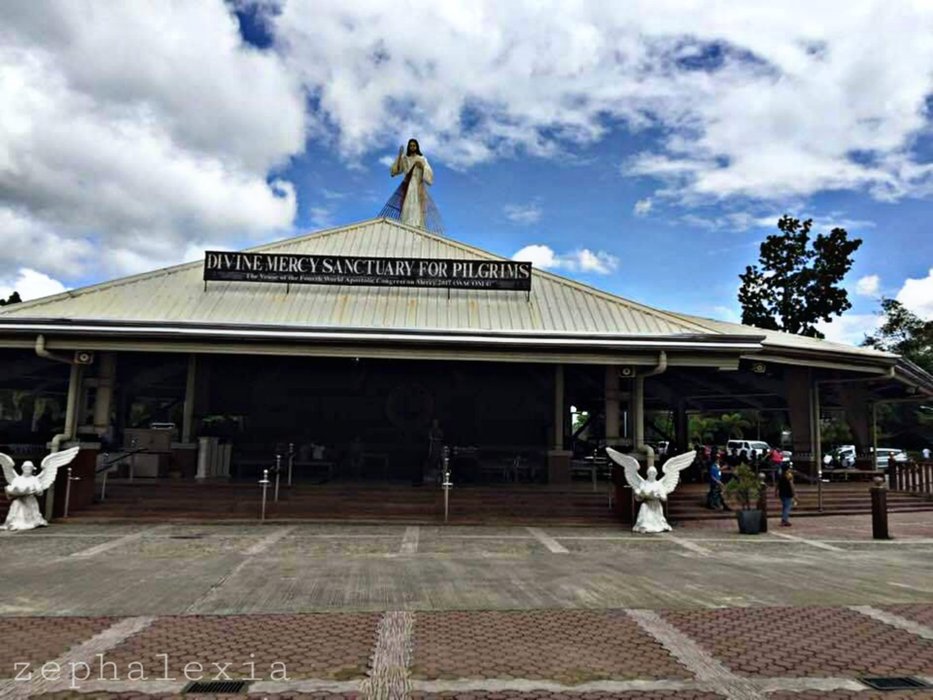 This next building you can see is called Divine Mercy Sanctuary for Pilgrims.. built just 3 years ago for those devotees and pilgrims from all over the Philippines. In this particular place is where the 4th World Apostolic Congress on Mercy was held last January, 2017.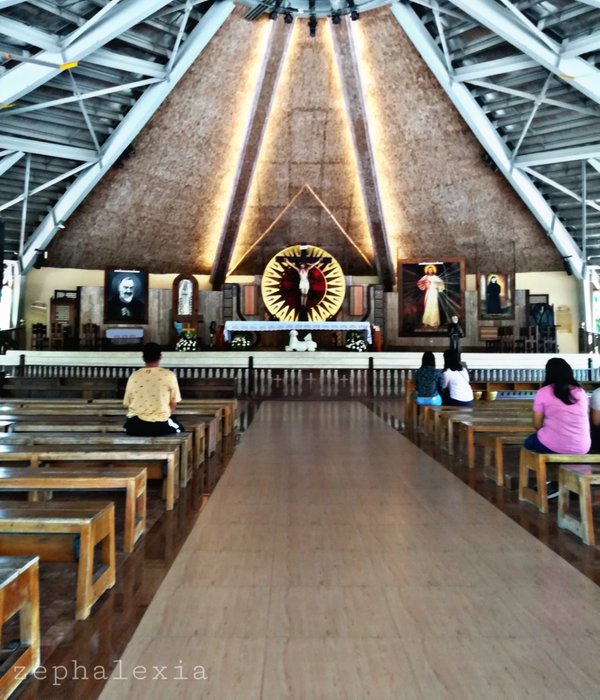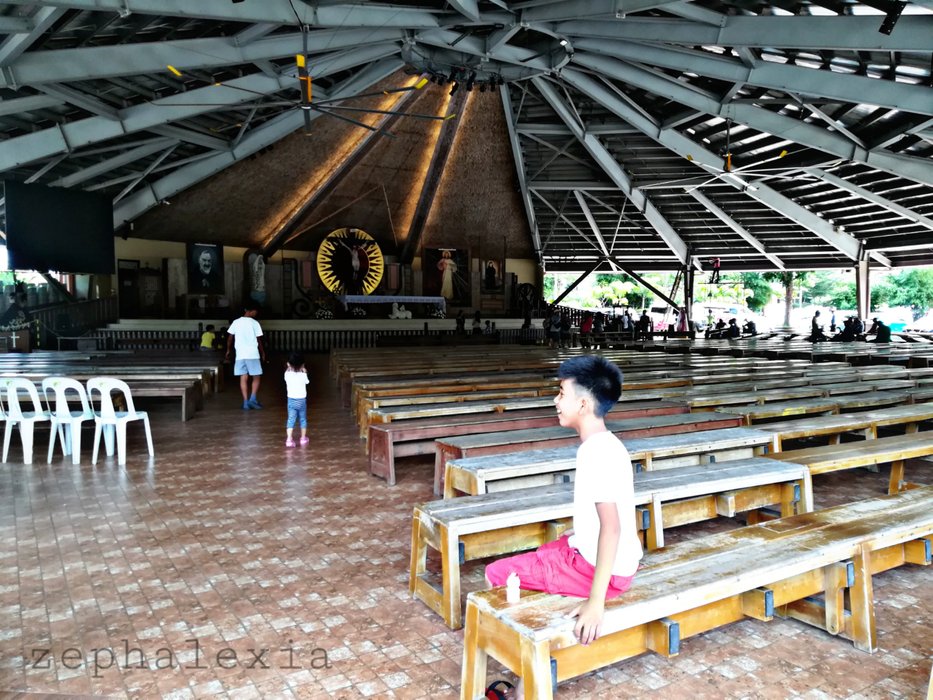 The inside shots of Divine Mercy Sanctuary for Pilgrims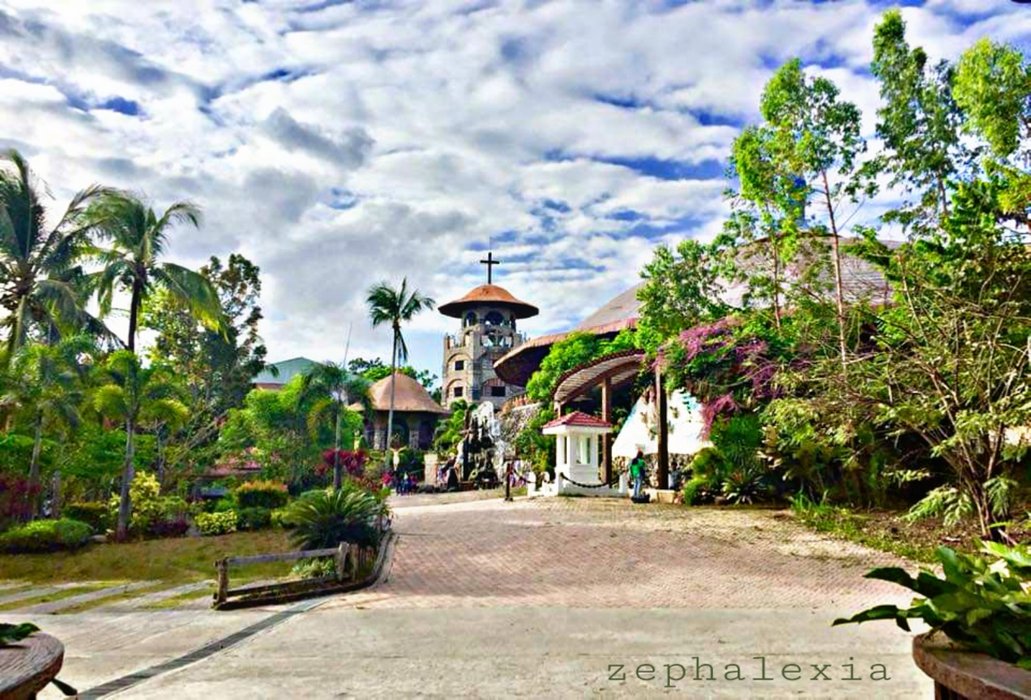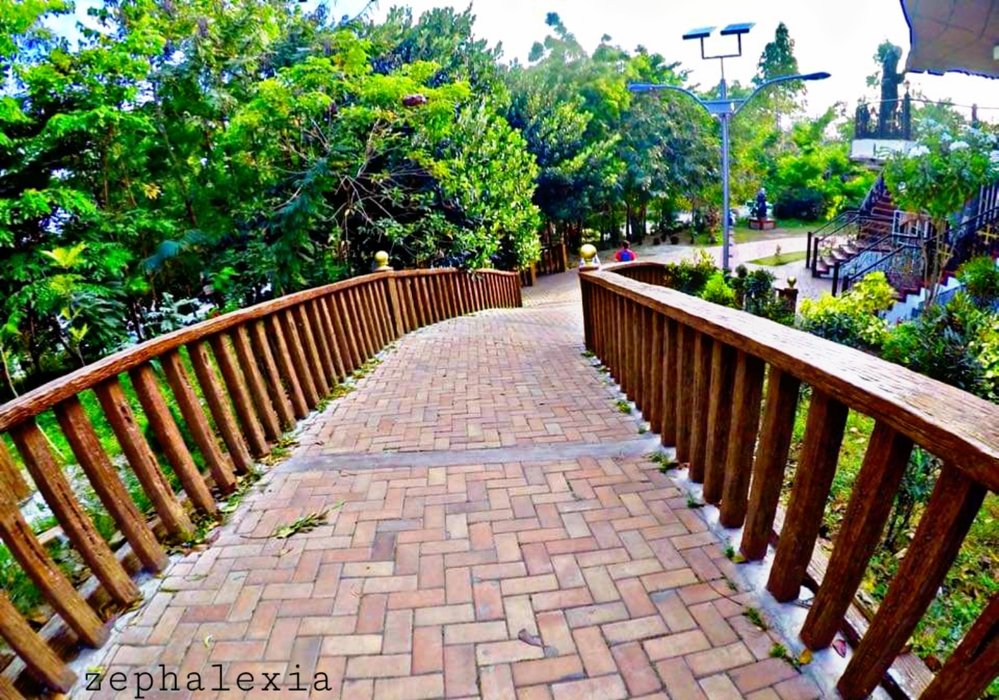 The shrine surroundings looks very Filipino and eco-friendly surrounded by a very green environment.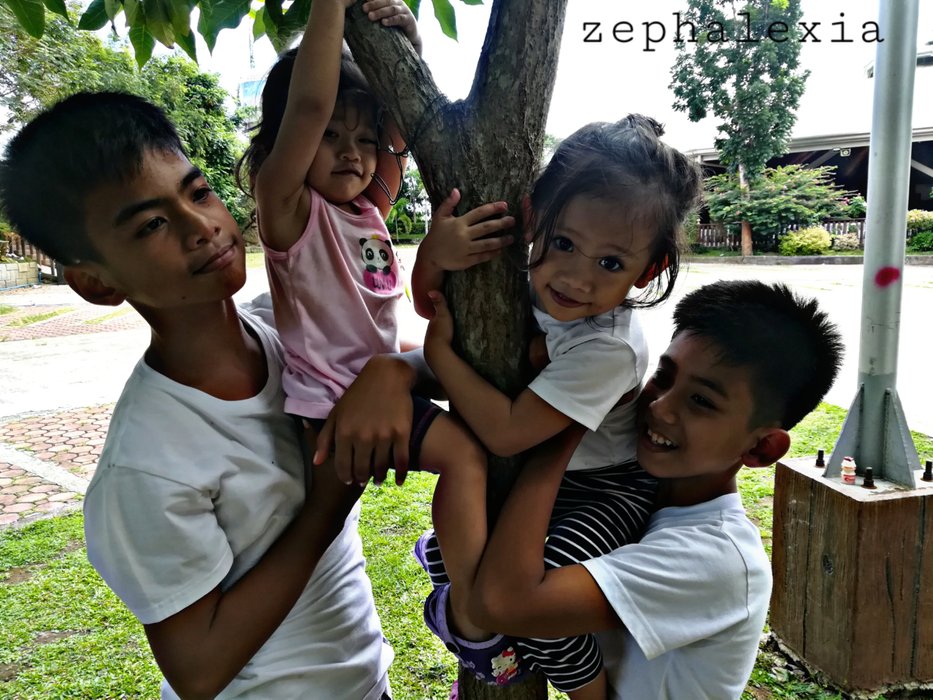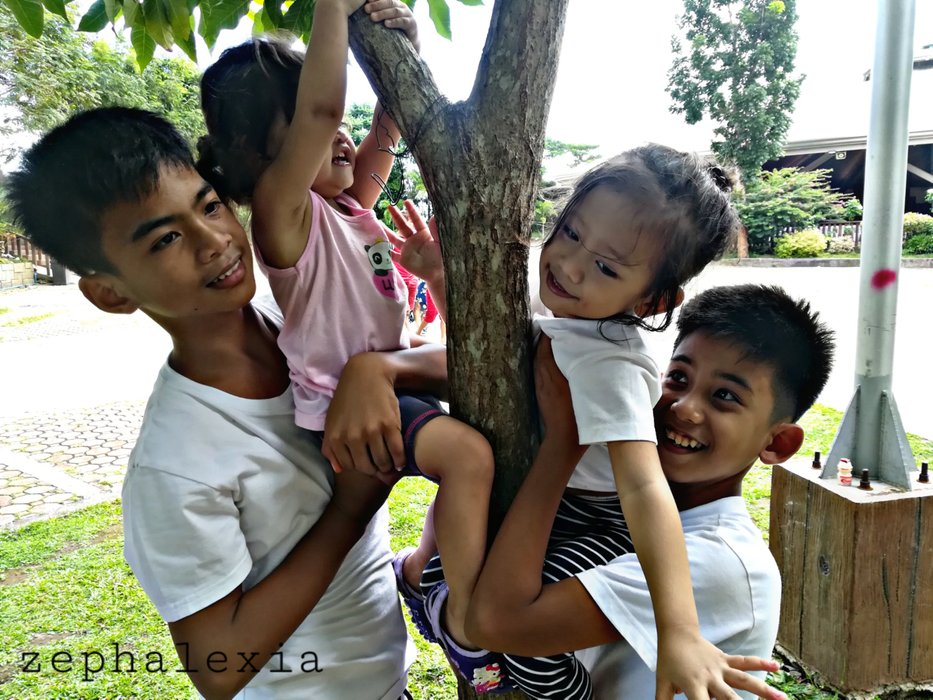 Here are photos of my minis with their cousin Syre , we waited on some areas where there are trees while my sibs and parents are finishing the mass, you know kids love to roam around and play. .. Until my next travel post..
________________________________________
###### my awesome footer by dear @coquiunlimited
________________________________________
much love,