When I visited the opulent work of art that is the Taj Mahal, it was the beginning of monsoon season – hot, muggy and soaking wet. A more discerning traveler might've held off until another day, but we were on a tight schedule.
I'd been invited by a guy named Zach whom I'd met on my flight from SF to Delhi, just a few days earlier. He was beginning a quick, 2 week trip, had already paid for most of it and had room for a friend to tag along. I said yes simply because it was easy, and I had no plans of my own.
I hadn't yet figured out that my spirit isn't well-suited to nor interested in the typical tourist itinerary.
After a full day of temple visits during intermittent, torrential downpours, we'd arrived in Agra the evening prior. We had just this one day to visit the Taj before heading off towards Rajasthan's Pink City.
Once inside the gate, I set off on my own to explore the 42 acre complex.
---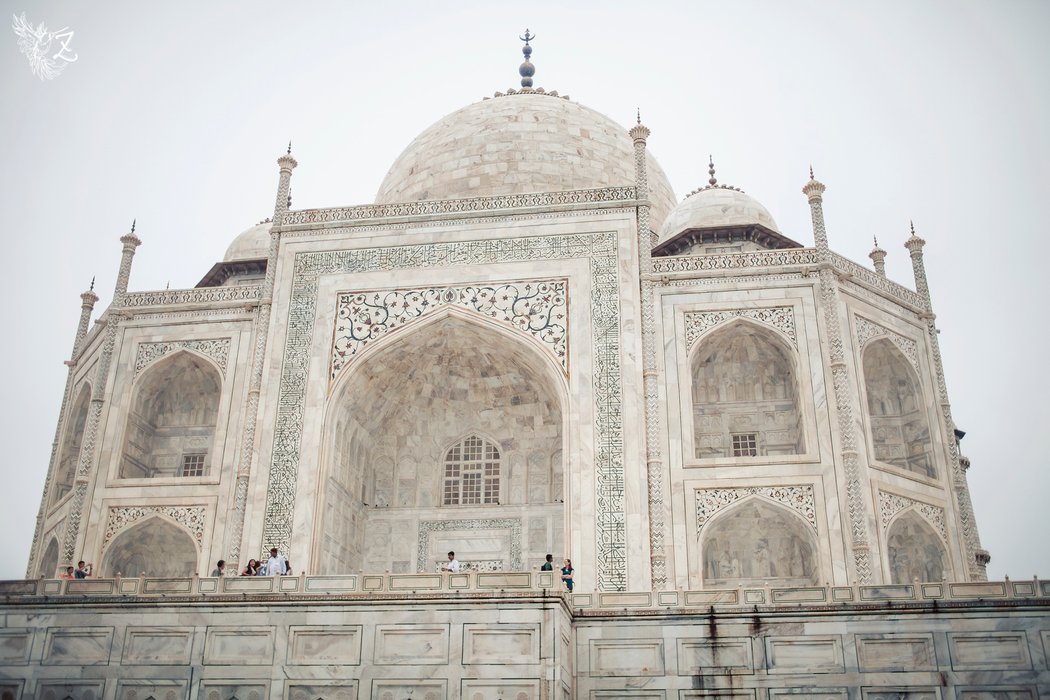 ---
Perhaps it wasn't the sparkling white architectural splendor I'd always seen in pictures, yet it was no less majestic and awe-inspiring.
While the marble didn't reflect as it would've on a clear, sunny day, its striated patterns and texture were more visible, making it far more interesting to my eye. In the overcast light, I could more easily see the imperfections – the natural character of the stone.
---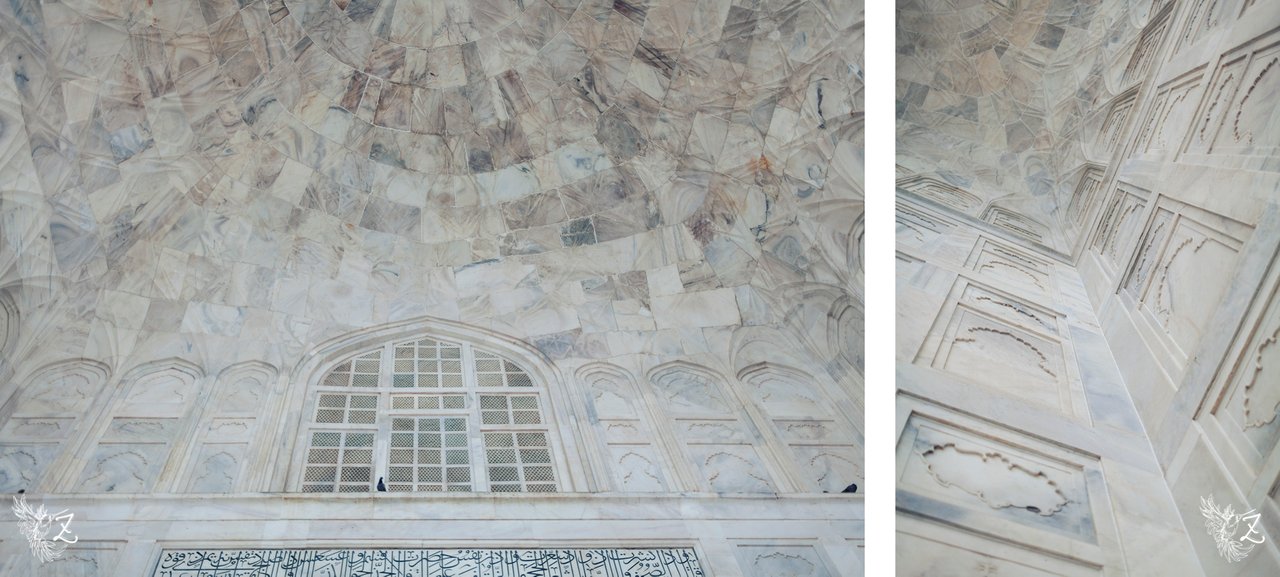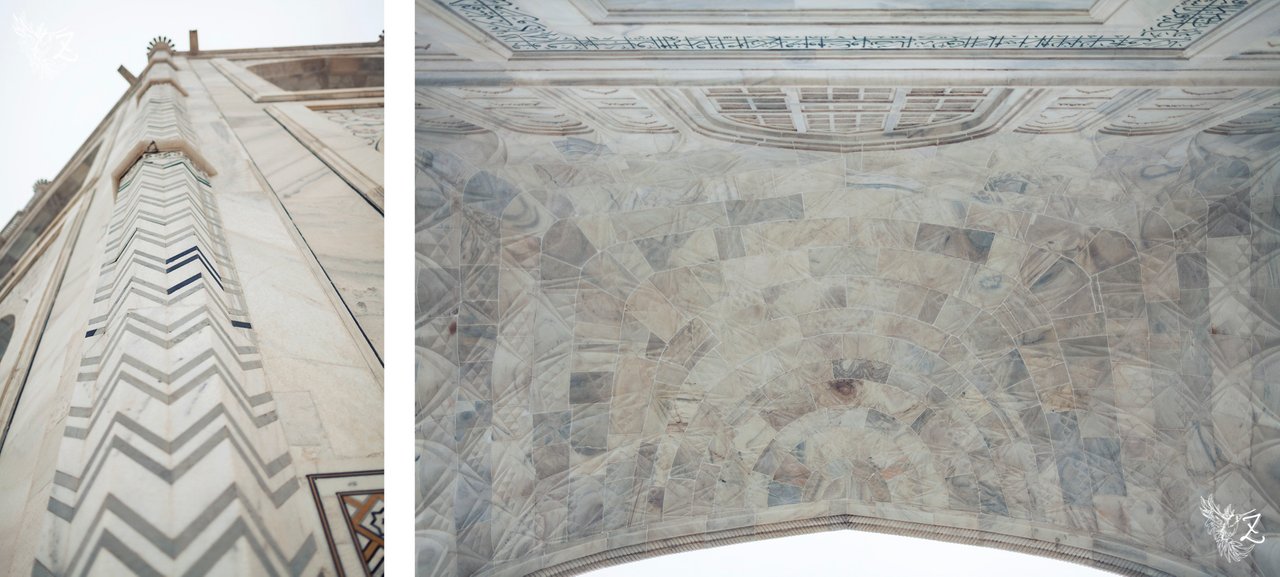 ---
I was struck by the craftsmanship of the carefully chosen embellishments gracing the exterior; the impeccably carved floral motifs, stone inlay, geometric patterns and Arabic calligraphy.
---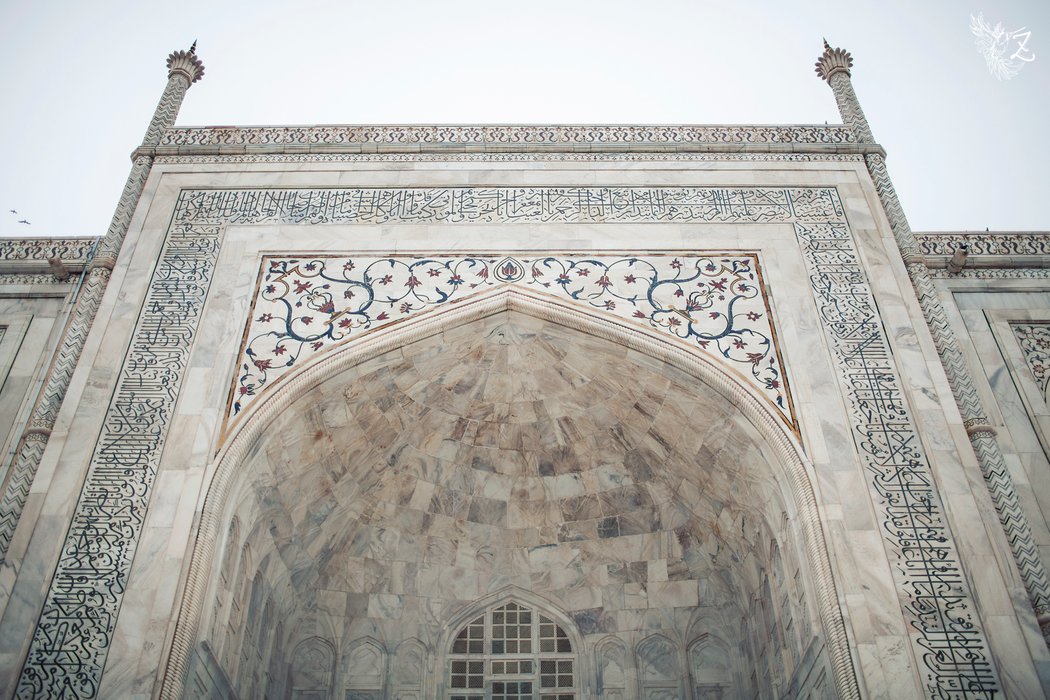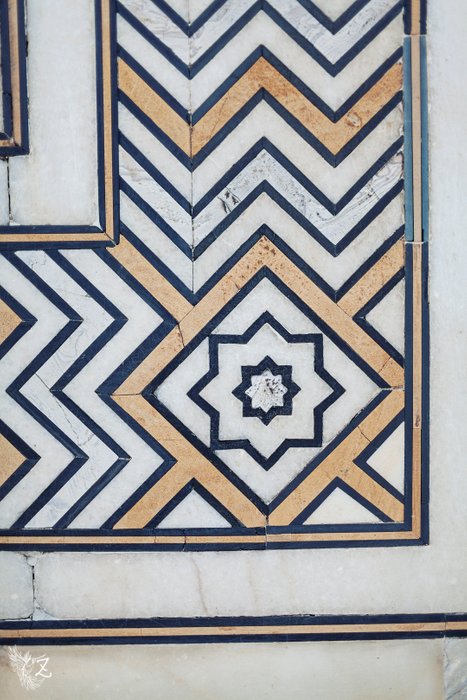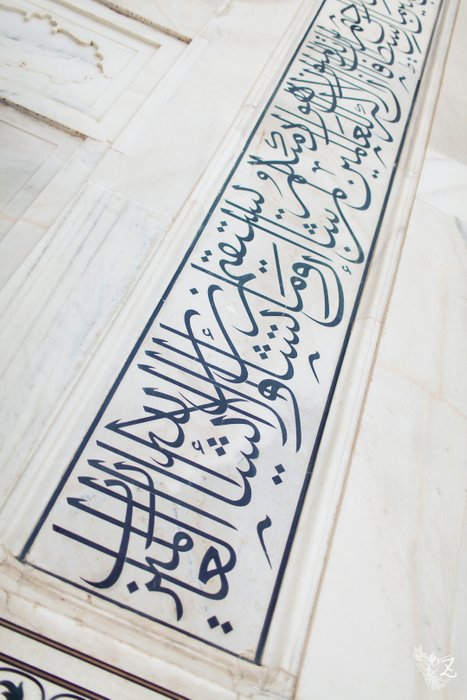 ---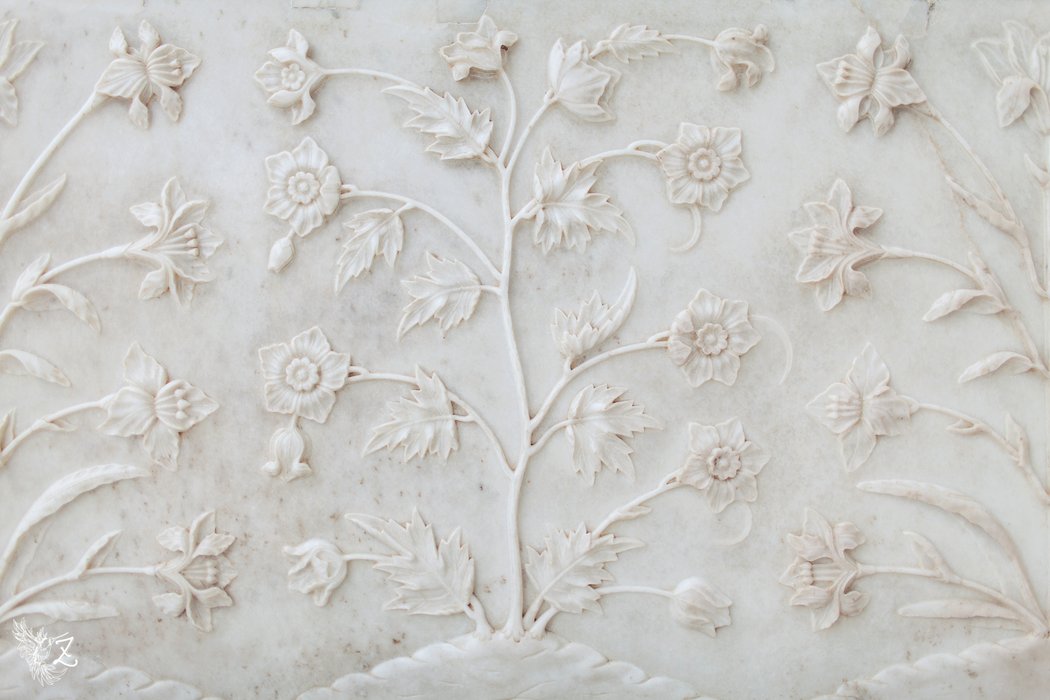 ---
Visually, the rain made for a wonderfully rich experience, deepening the contrast between the ivory-white marble of the mausoleum and the red sandstone of the pathways and courtyards surrounding it.
---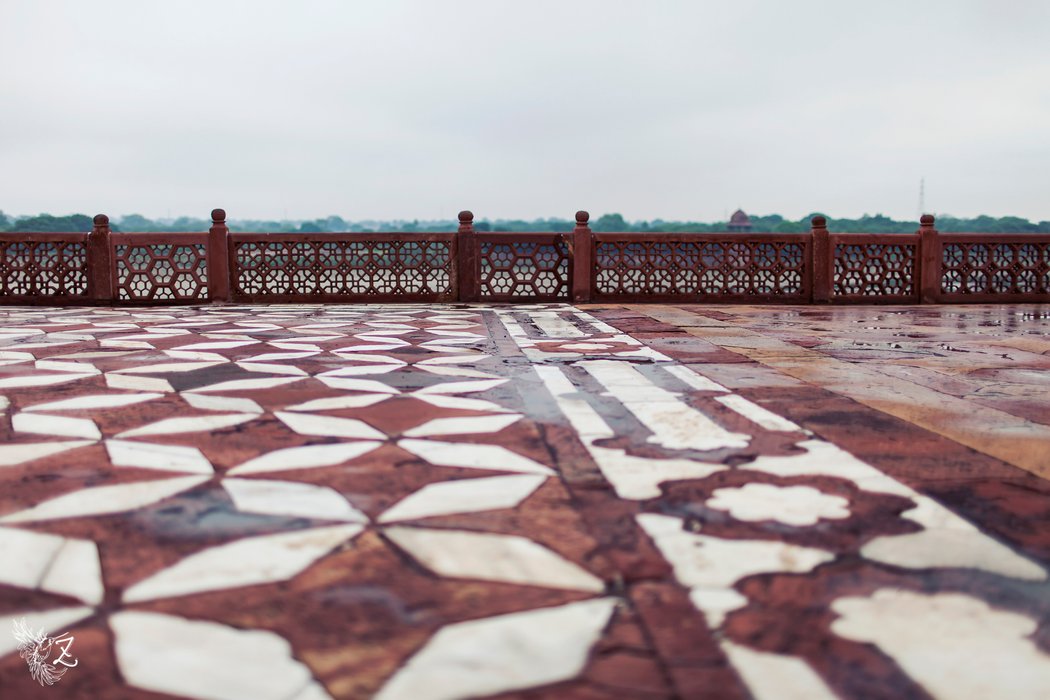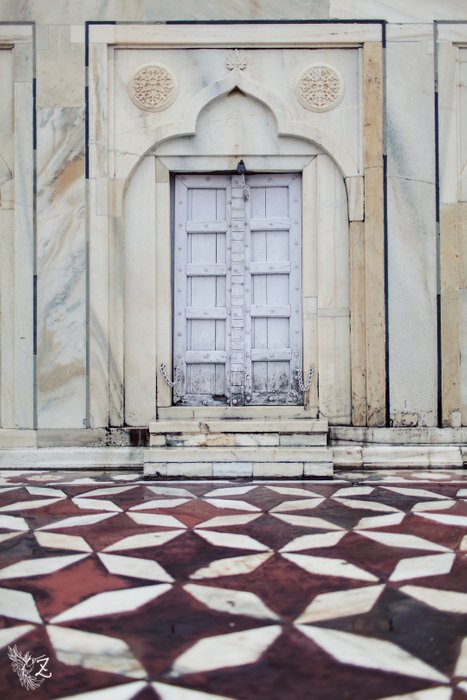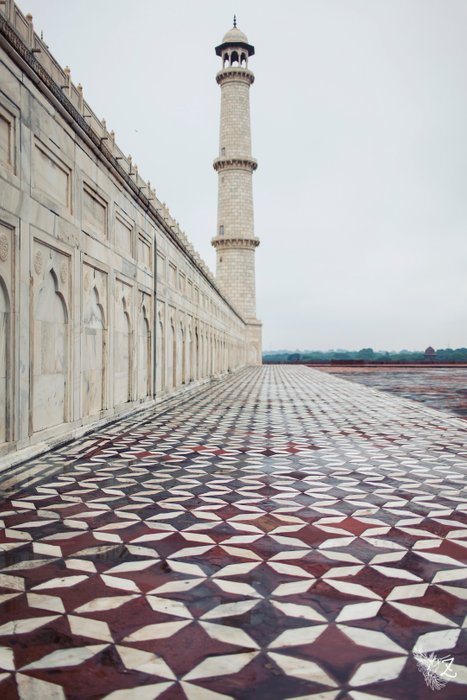 ---
---
Even the stone beneath my feet was placed with careful intention, with geometric shapes and decorative features to match the nearby buildings.
---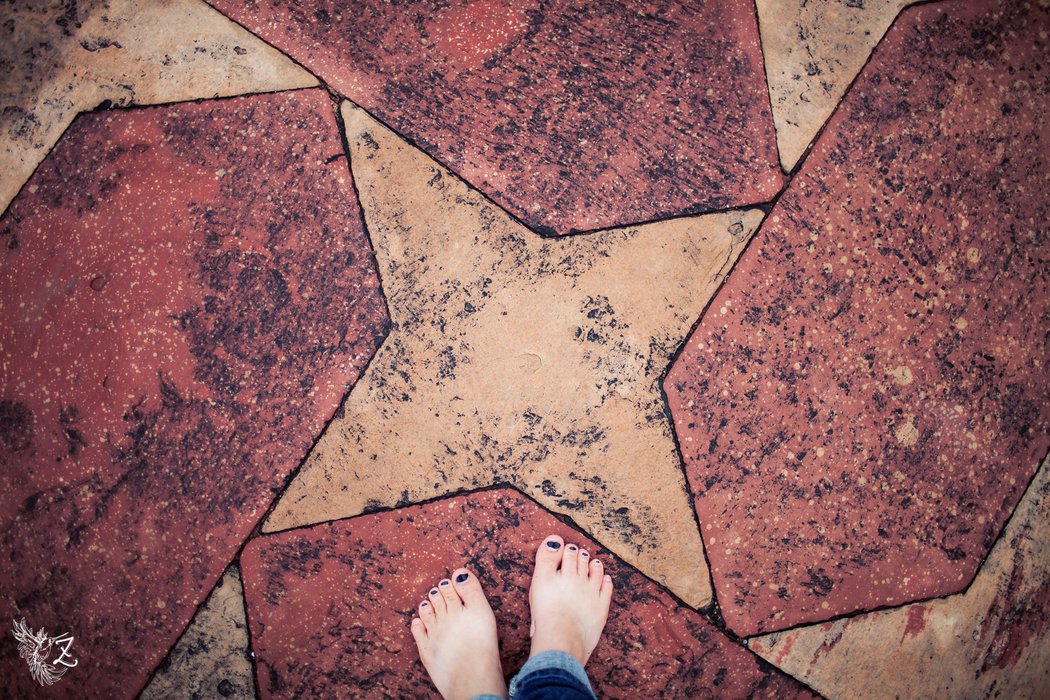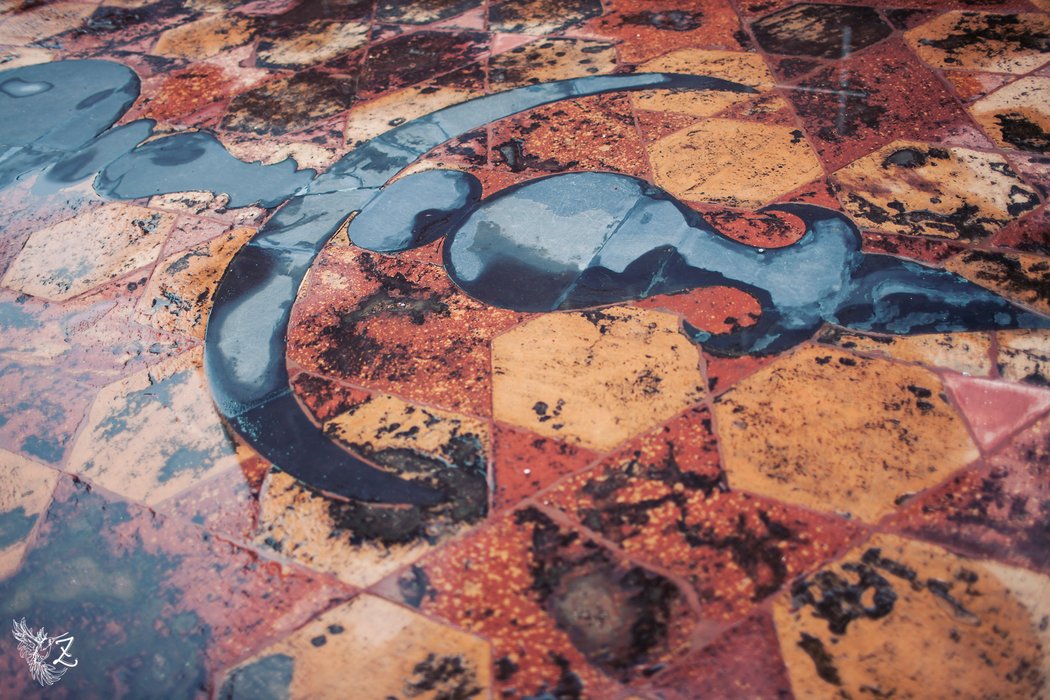 ---
Though I did venture inside, I didn't stay long as it was quite dark and rather dreary. Still, the attention given to the inner space was no less impressive than that which I'd observed outside.
---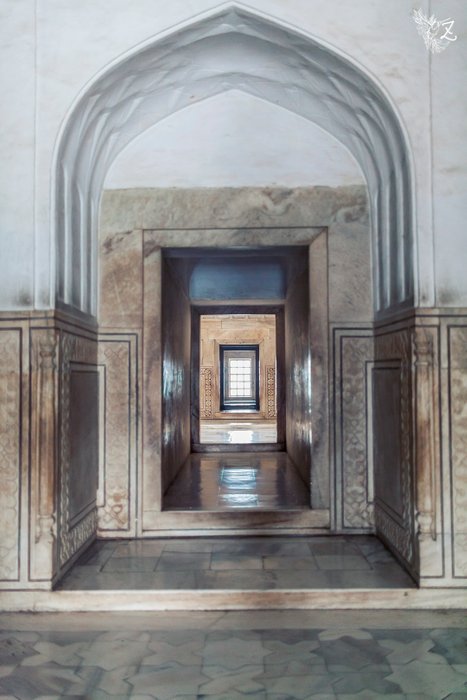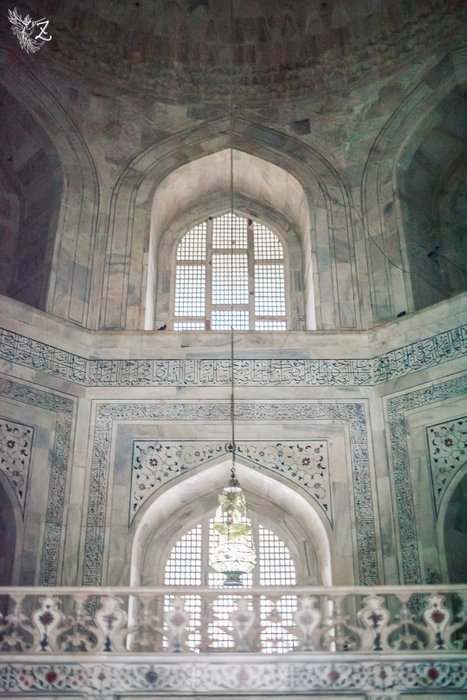 ---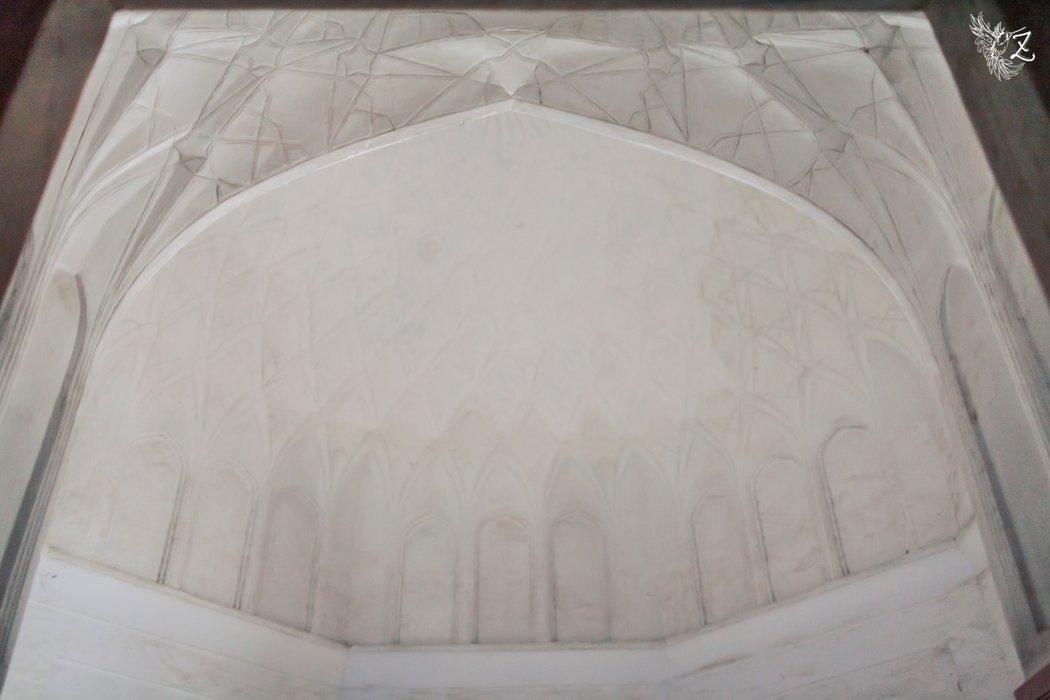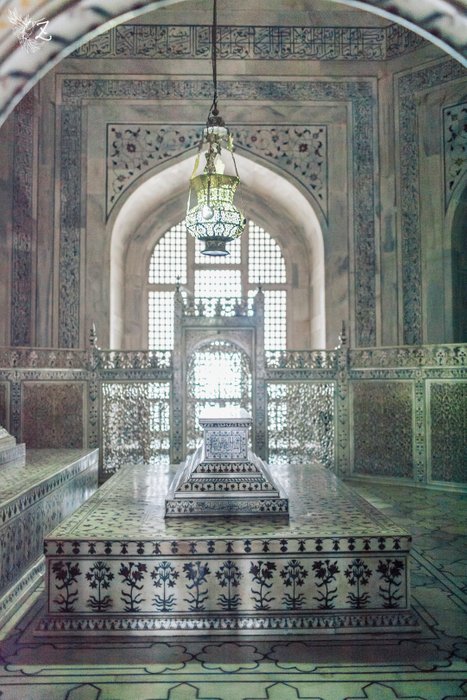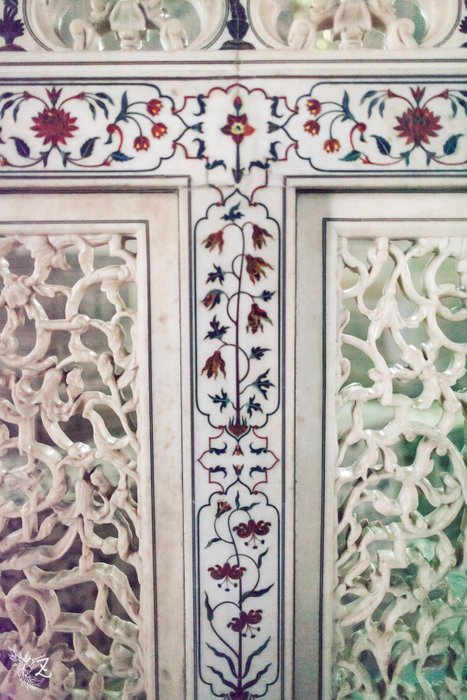 ---
---
I was equally impressed by the two structures that flanked it as I was by the mausoleum itself. Constructed of marble and red sandstone, these buildings mirror each other – like sentries, guarding the tomb.
---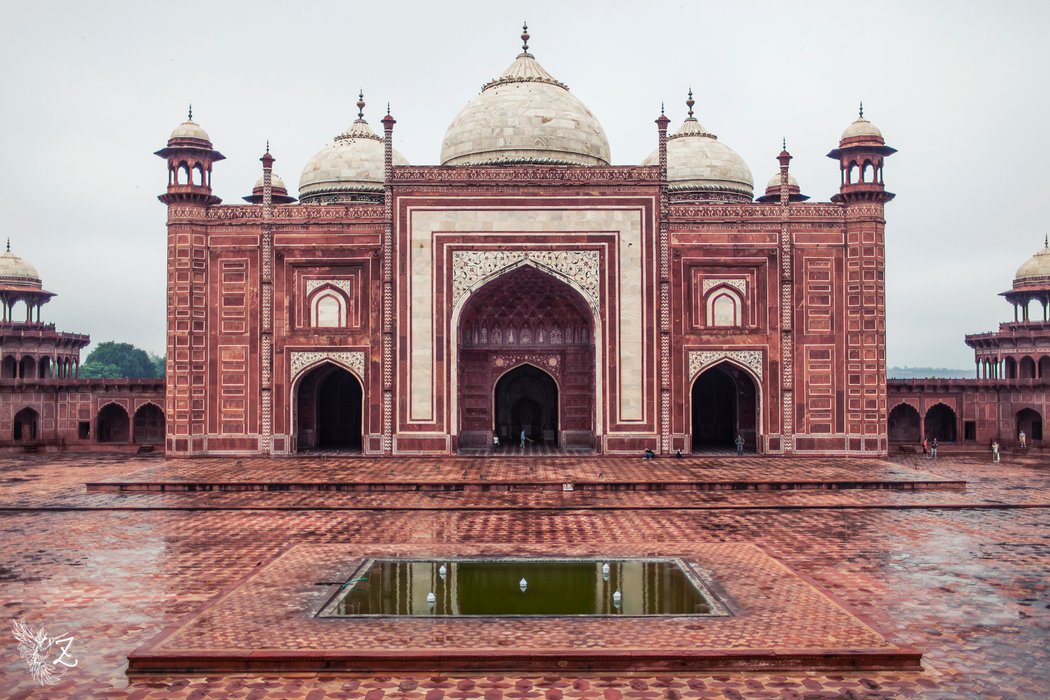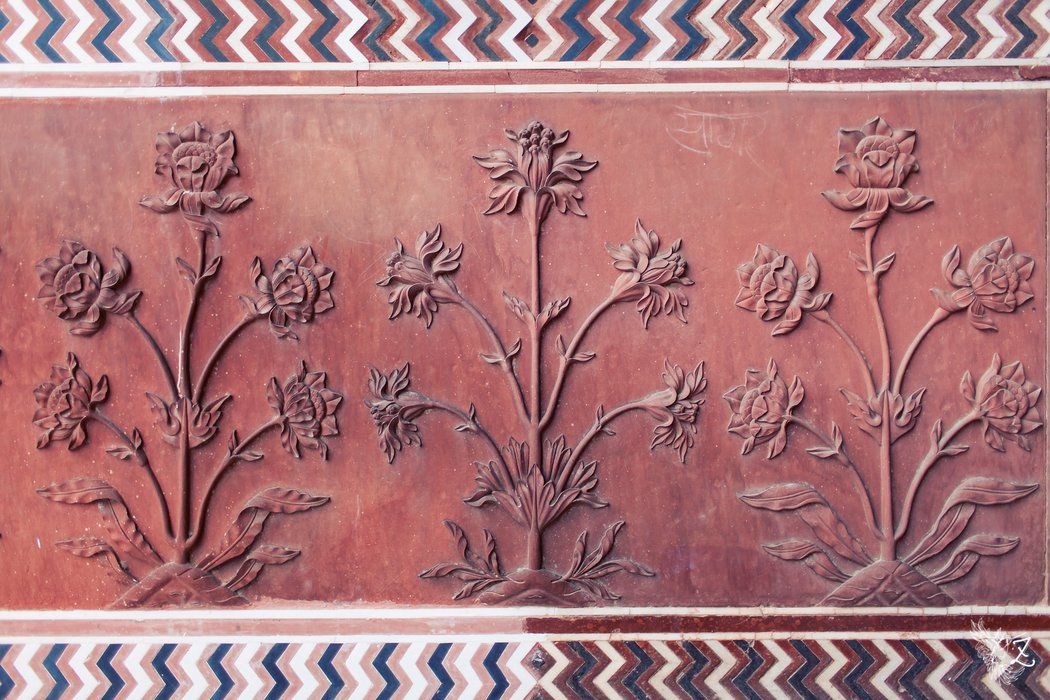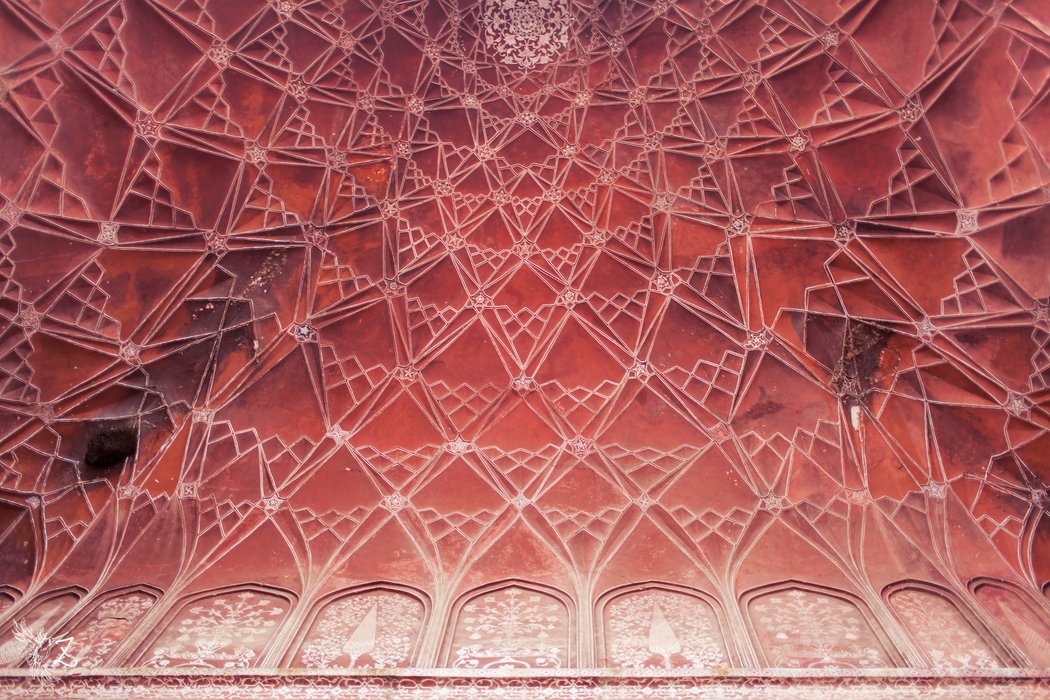 ---
The weather actually made it easier to photograph – both because of the narrower dynamic range (fewer glaring reflections flanked by dark shadows) but also because it was markedly lacking in visitors.
Besides myself, a few caretakers and a small handful of other 'tourists', the grounds were primarily visited by locals that day.
---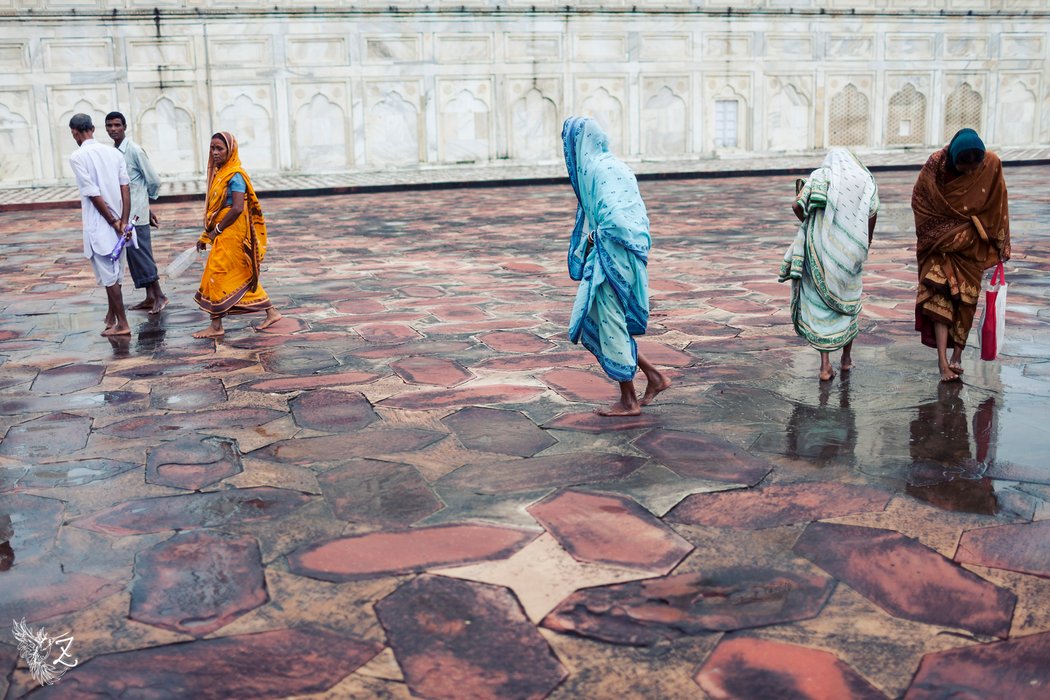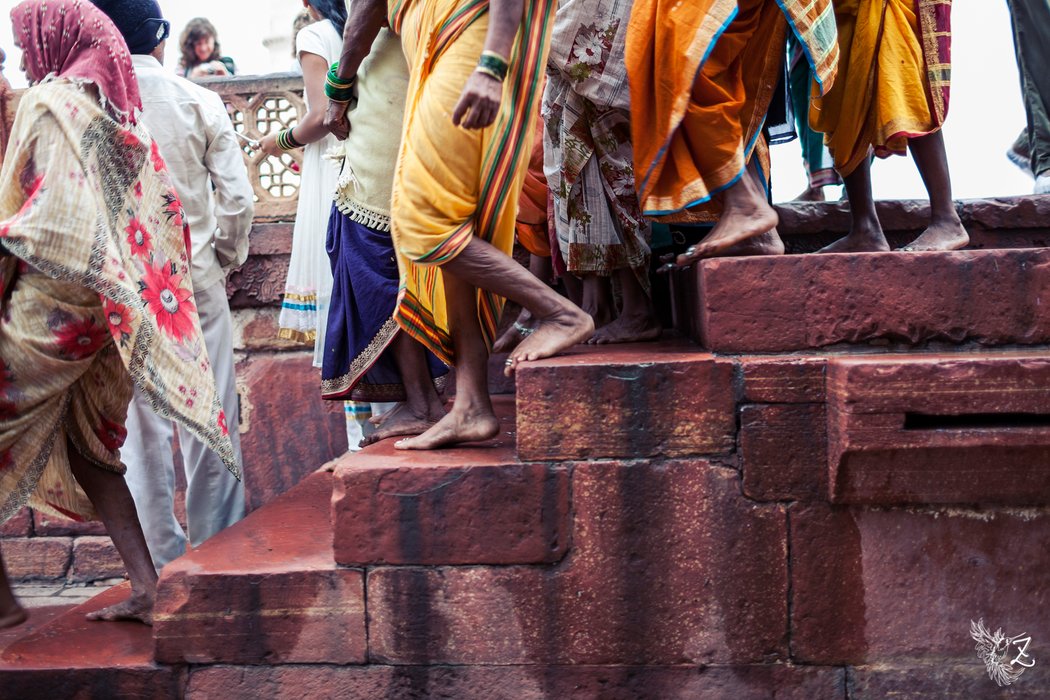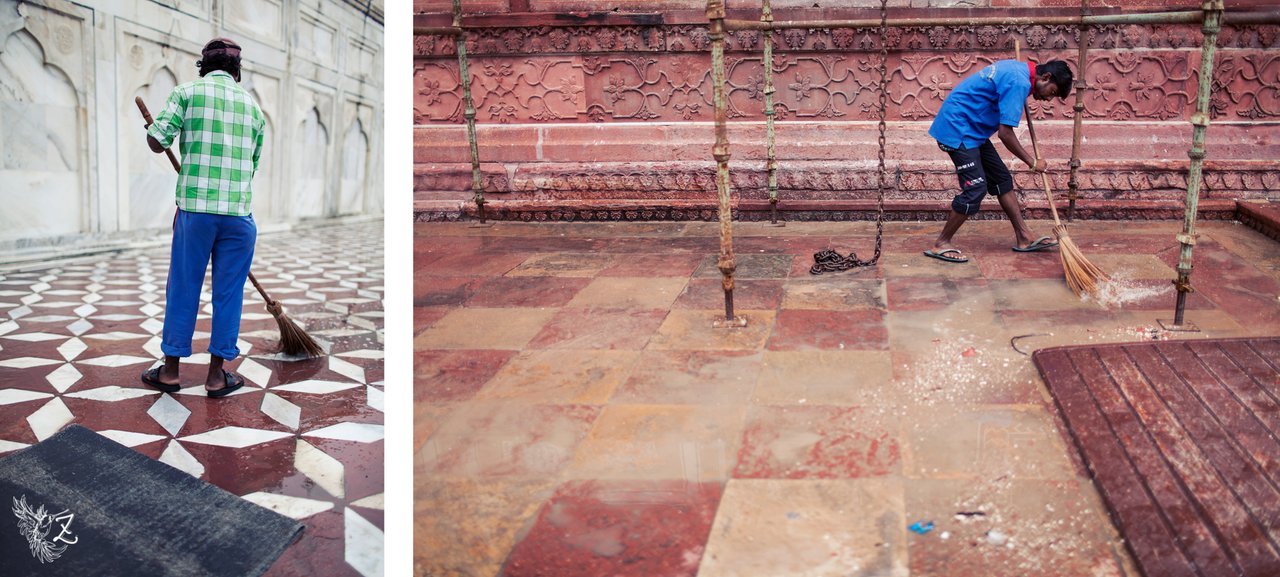 ---
As it turned out, many of them seemed more interested in me than the Taj Mahal. As I would come to appreciate about the people of India, there's simply no pretense in their gaze; they made no attempts to conceal their curiosity.
---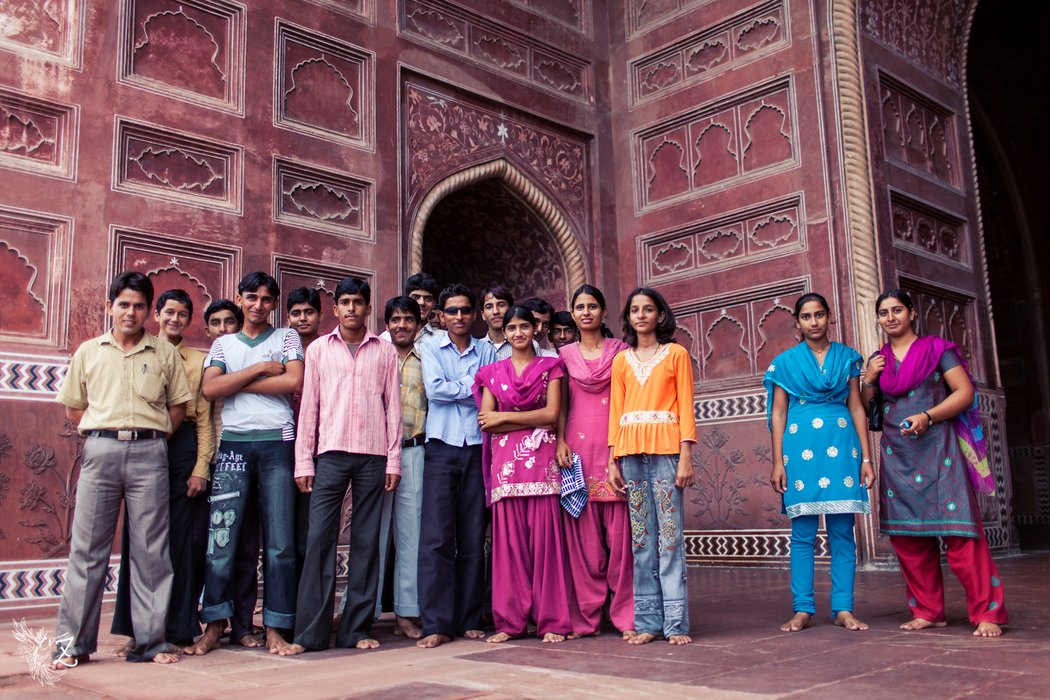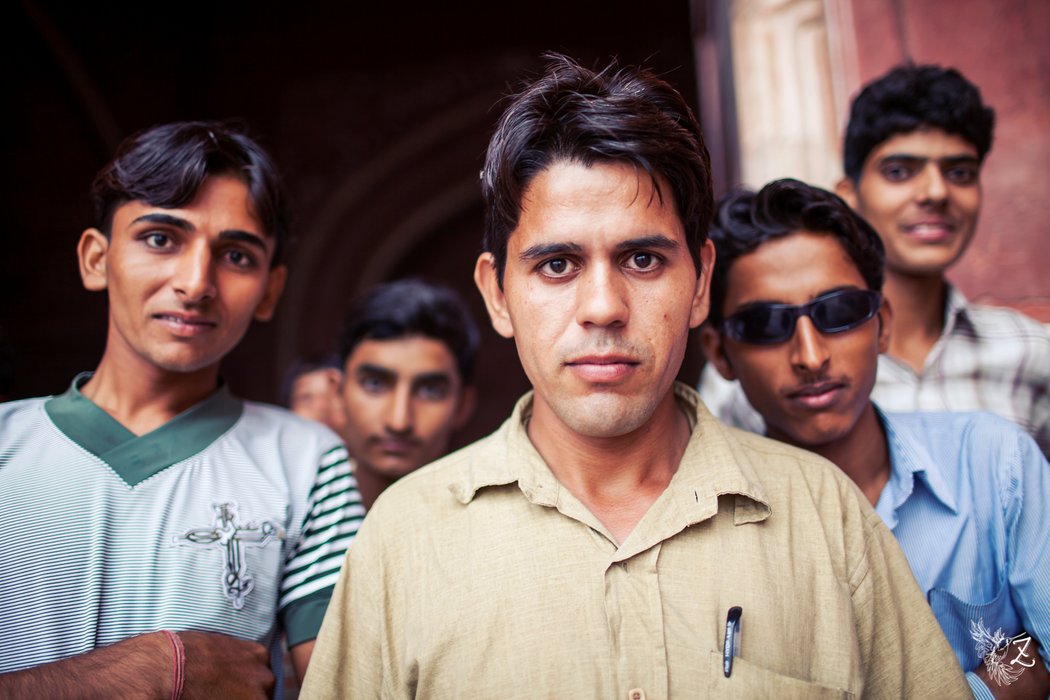 ---
It was rather unnerving at first – I wasn't accustomed to being stared at with such intensity. Even the monkeys were staring me down.
---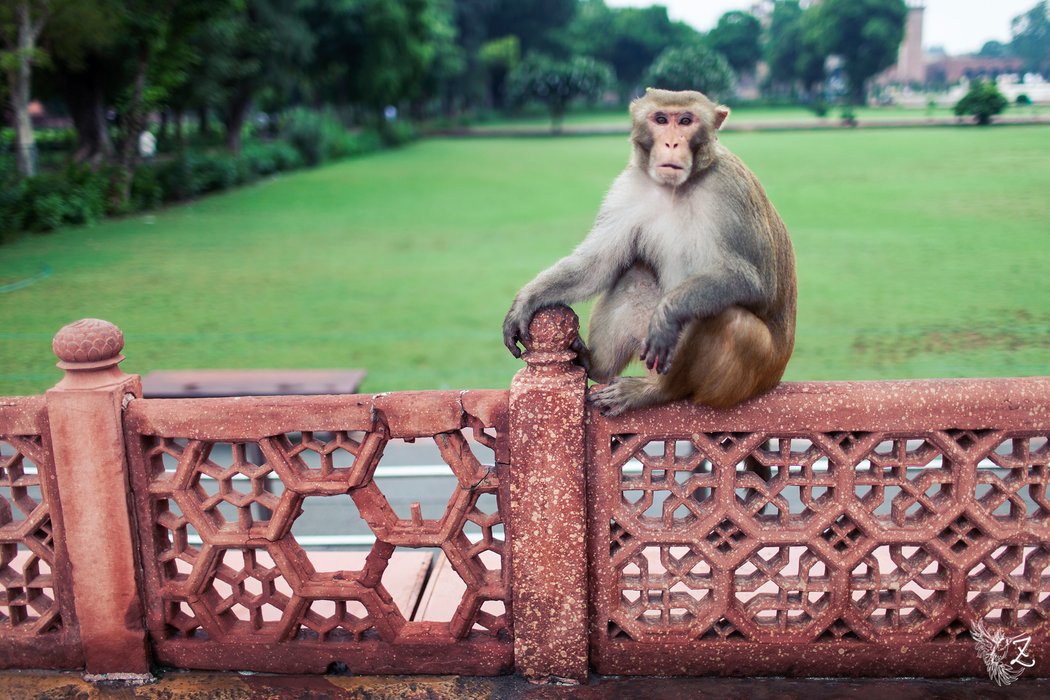 ---
I didn't yet know even the most basic Hindi, so I responded with the only thing I could then offer; that universally recognized expression that transcends language – a smile.
They responded, in kind – grinning with such delighted warmth – clearly amused as we snapped photos of each-other.
---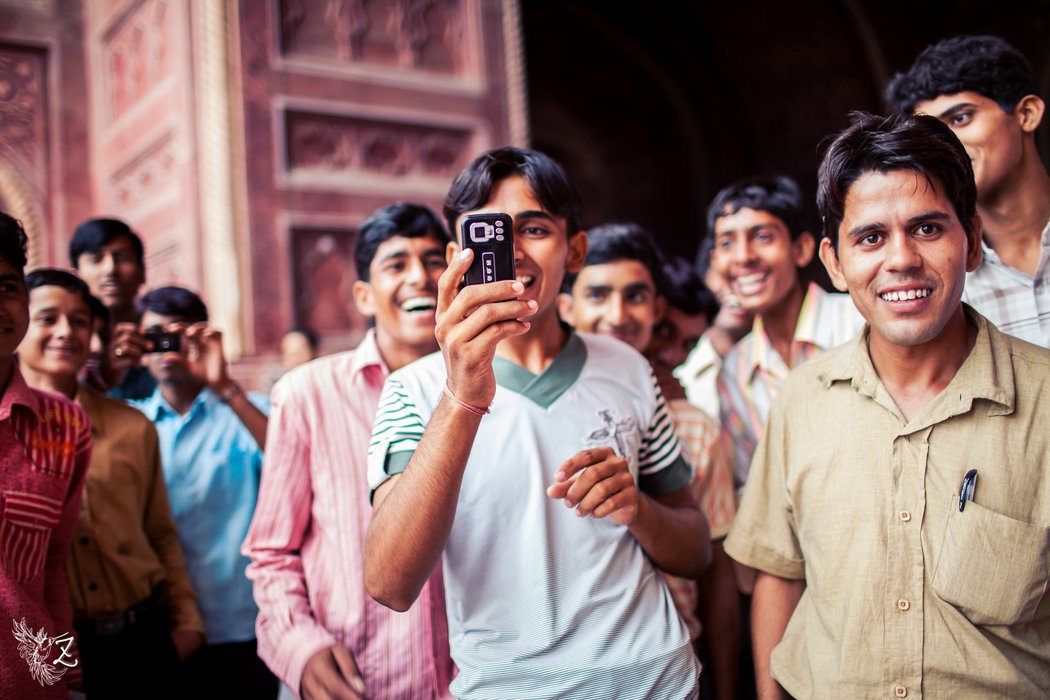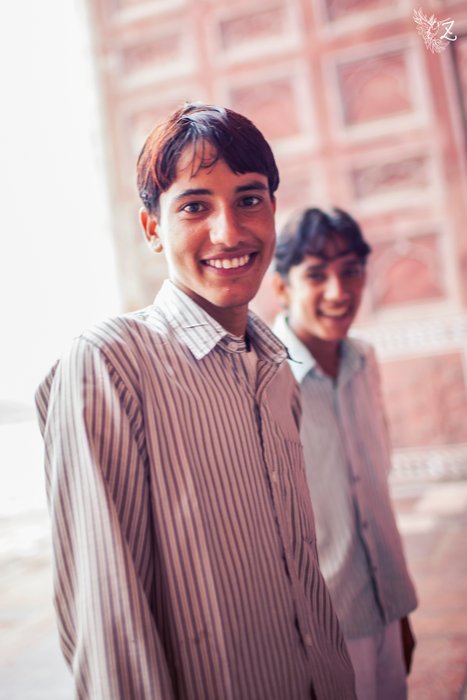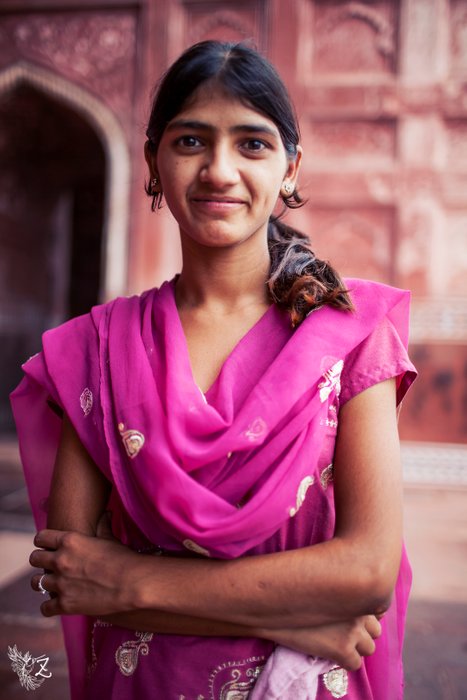 ---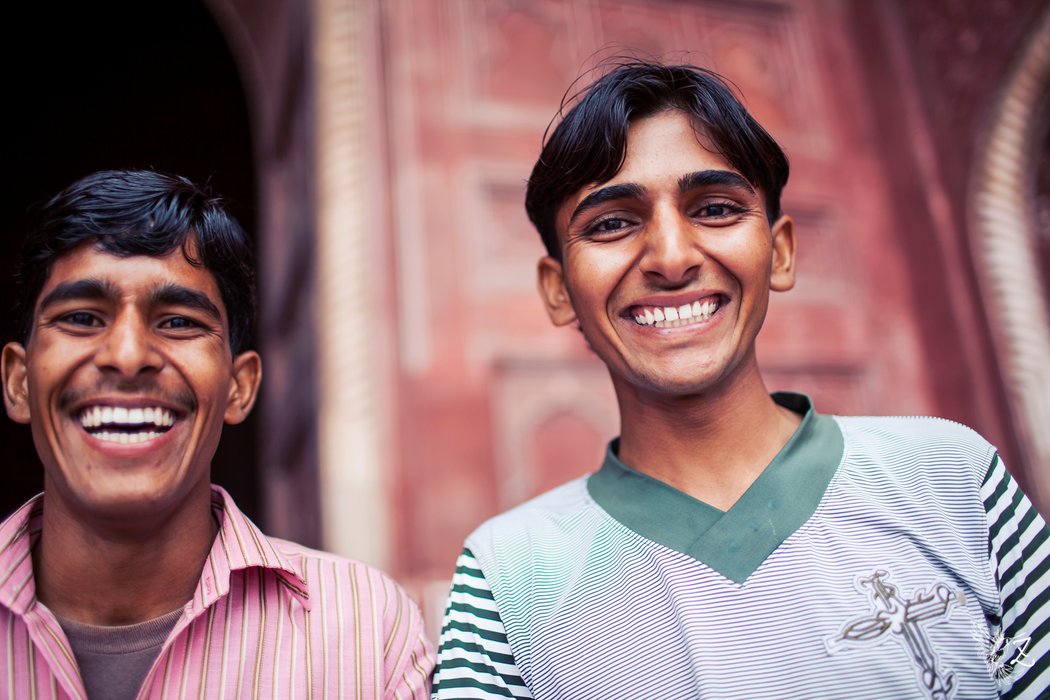 ---
The children, however – were not quite so easily convinced. They regarded me with cautious uncertainty, more than a bit wary of my unfamiliar appearance.
Though they were a harder sell, I did manage to draw a lovely smile from one of the boys, while his sister eagerly showed me her freshly henna'd palms.
---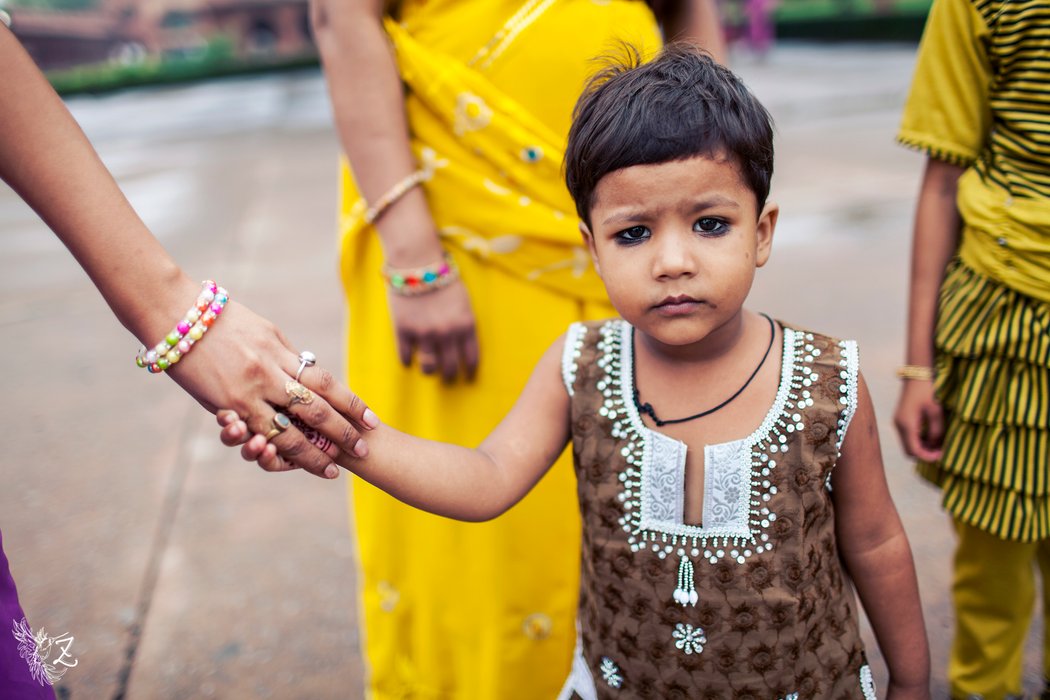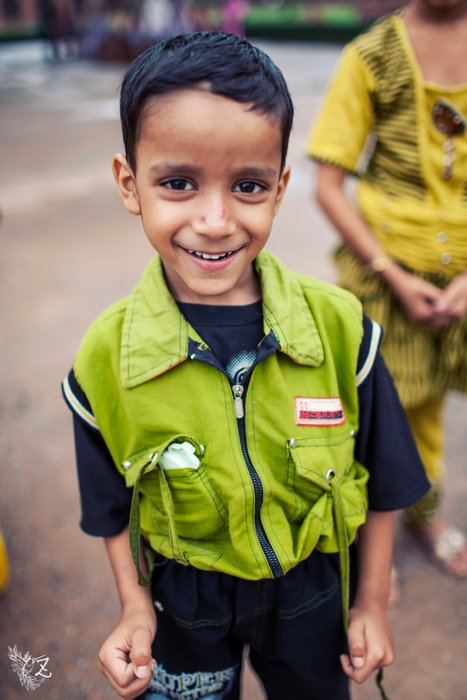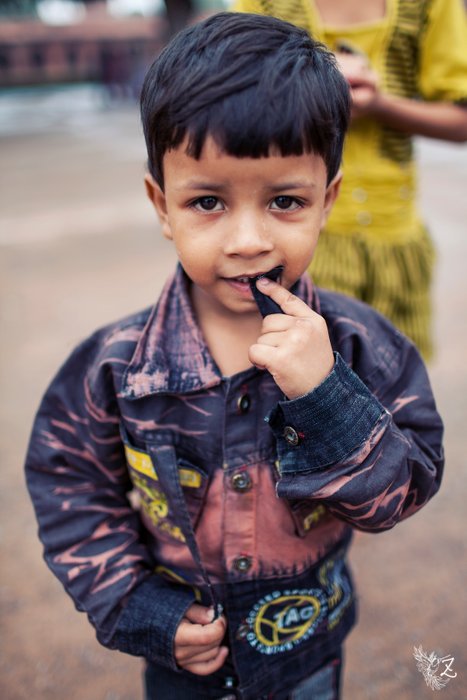 ---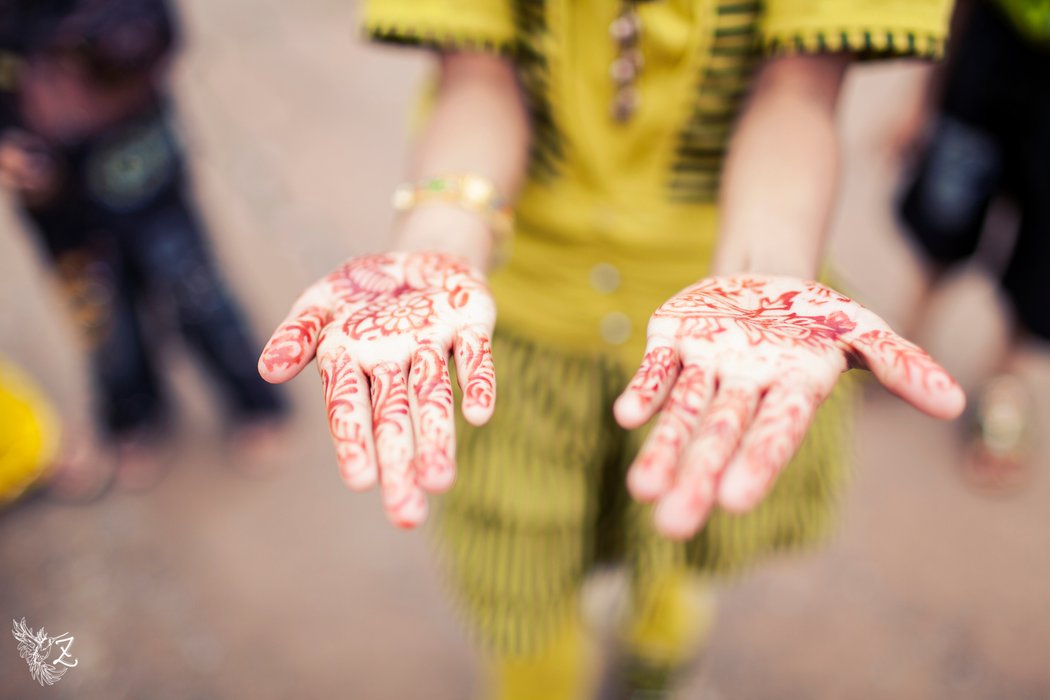 ---
I made my way back towards the entrance, choosing a quiet a path that lead through lush trees and well-tended gardens.
---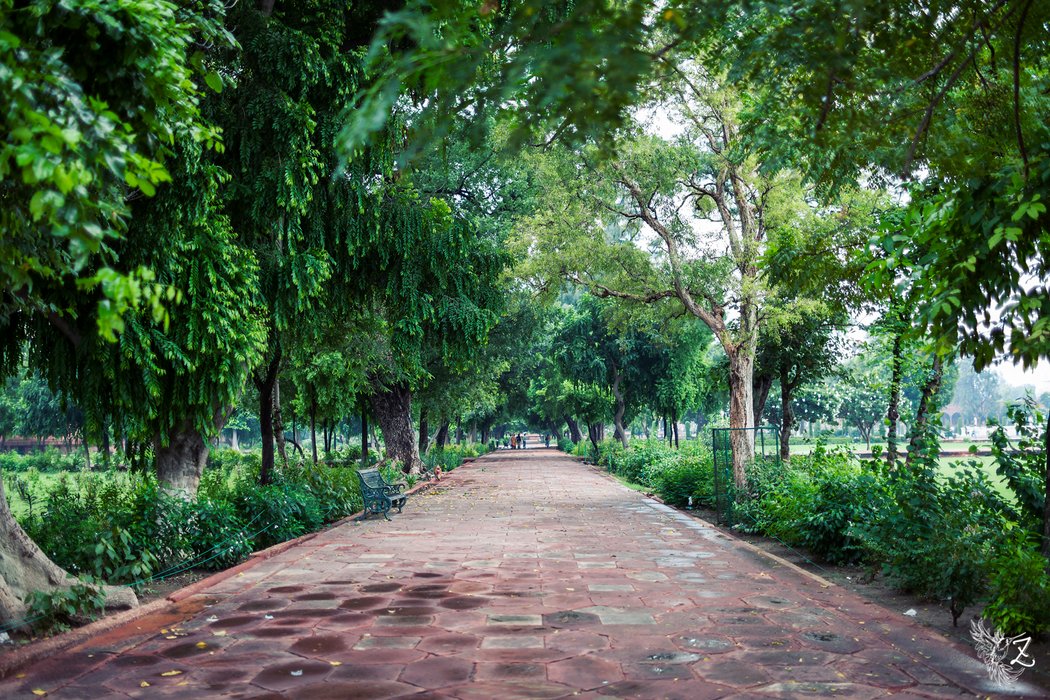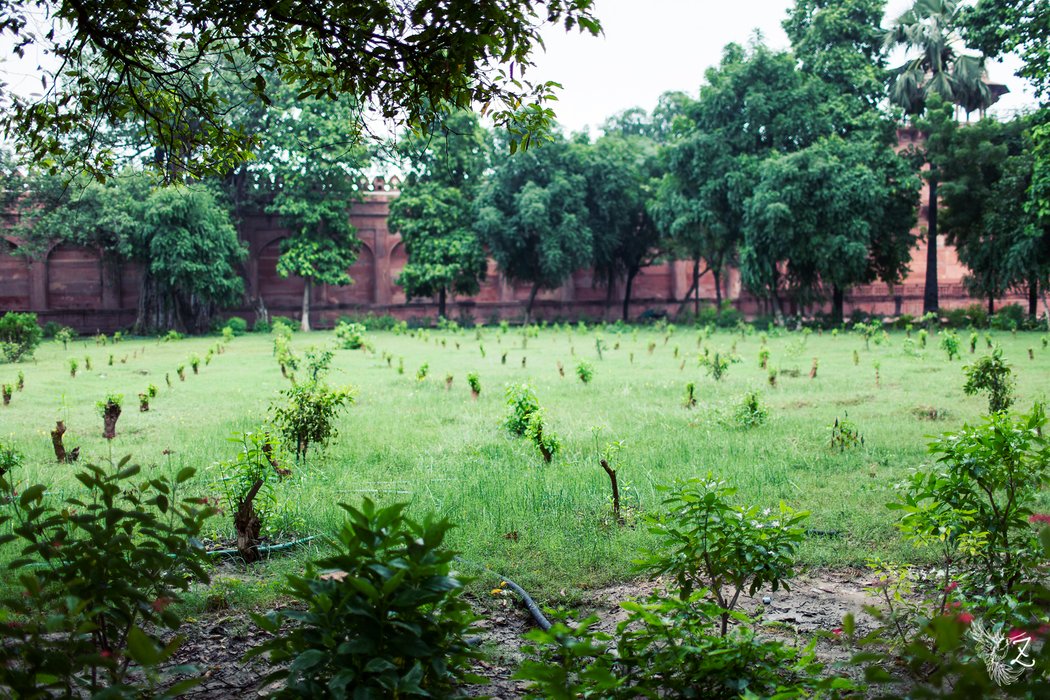 ---
Wondering what it was they'd found so fascinating, I turned the camera on myself.
I laughed as I realized what a truly strange creature I must've been to them; green eyes – pale, freckled skin – fine, dyed hair (extra wild due to the humidity) – skinny blue jeans, fitted black top and feather earrings.
I had so obviously just landed.
---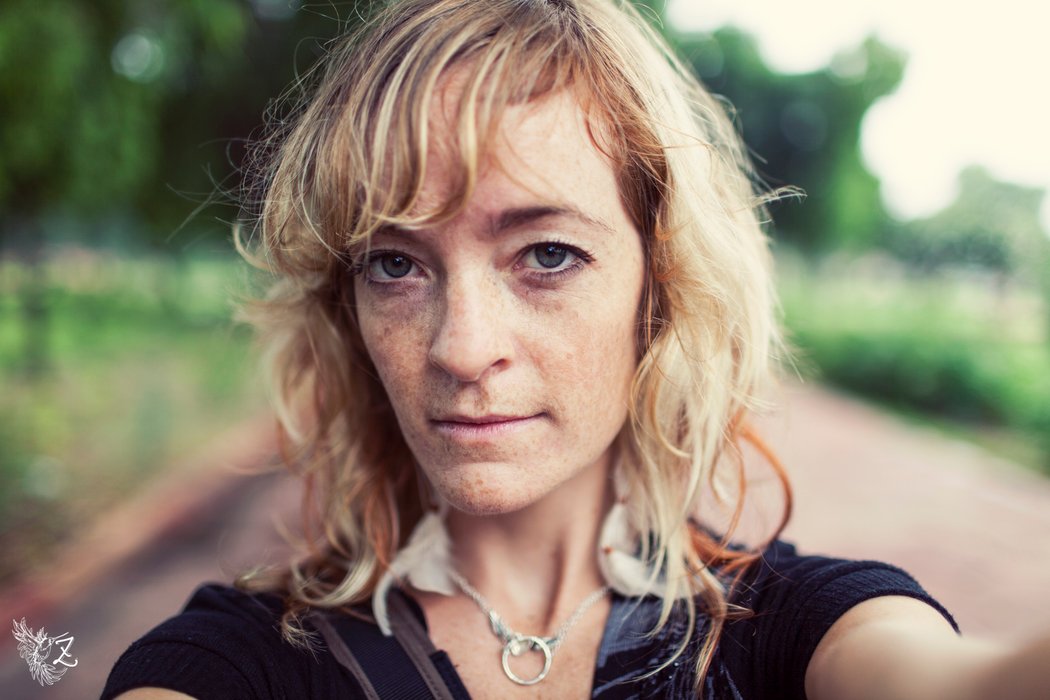 ---
Though I've shared this image before, this post simply wouldn't be complete without it. After all, it's the single photo that most resembles the pristine idea I'd held of this place for so long.
---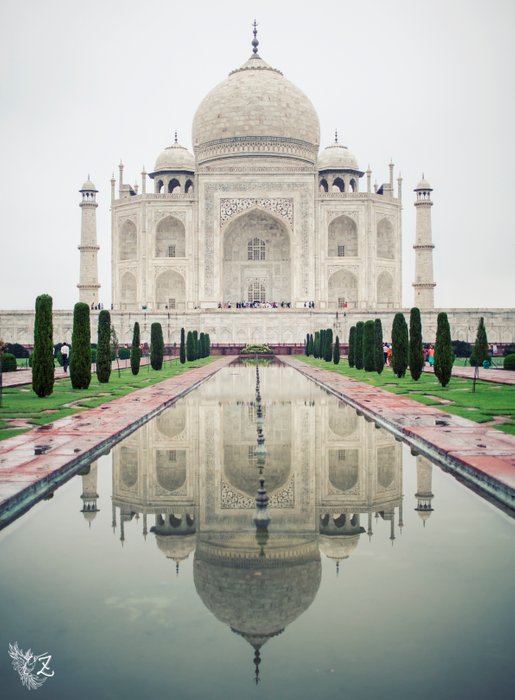 ---
While I enjoyed experiencing the Taj Mahal and was happy to cross that off my proverbial bucket list, it was the unexpected human interactions that made the most lasting impression and, ultimately, changed the course of my journey.
The following day would find me sending Zach on his way, opting to stay in Agra for a while – to slowly walk down all those bustling streets we'd flown past in an air-conditioned car. Three days was more than enough for me to know – that pace and focus wasn't at all how I wanted to travel.
I had a long trip ahead of me, though I didn't know that yet. In this moment, the coming days held seemingly infinite possibilities – each step pivoting on the one that preceded it; unplanned and untethered.
---
Specs: Canon EOS 5D Markii • Agra, Uttar Pradesh, India
35mmf1.4L Prime • ISO50 - f21.4 - various shutter speeds • 5 October 2009

---