I did not like geography or history at school. These courses always seemed plane and boring to me. Who would have thought that I would love them due to my travels!..
Telling about region of Podillia, it would be unforgivable to omit mention of the really unique geological formation.
Medobory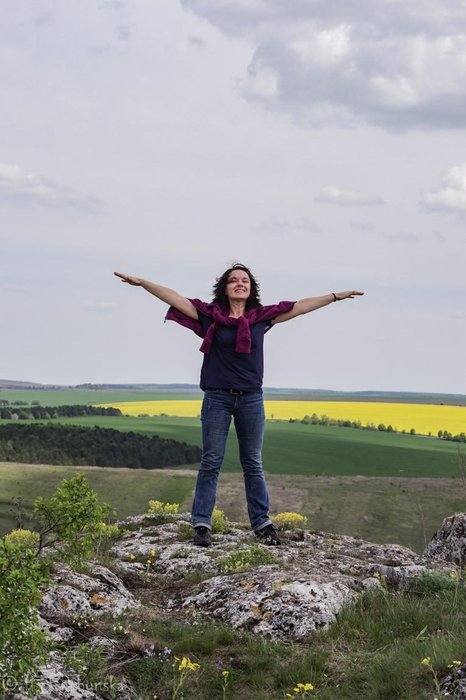 Little bit of history
It is one of 3 parts of the world's only mountain ridge Tovtry in the world that did not emerge as a result of tectonic processes, but formed by living organisms - coral polyps. (Wiki) However, there are rocky ridges similar in some geological structures in Great Britain and the USA.
The name of the location comes from "medubaris" meaning "between the valleys". In fact, it is a barrier reef of the ancient Sarmatian Sea, located on the southwestern lands of modern Ukraine along the outer edge of the Carpathians. It was formed 15-20 million years ago at the bottom of the warm miocene sea, which is very conducive to a mild sub-tropical climate.
Limestone remains formed a complex with clear range, the south-western slope of which is steep, and the east - gently sloping. The upper part of Tovtry has a karst structure: craters, caves, rock fragments.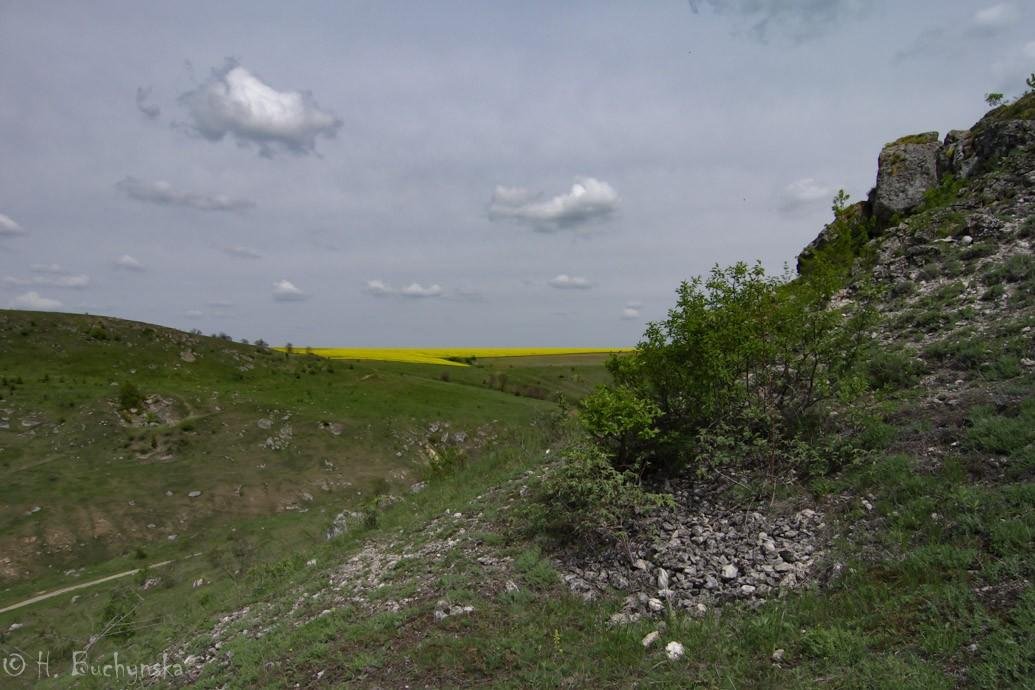 This is an area of breathtaking landscapes, unique ecosystems, canyons, caves and rocks. And my own top-3 regions to visit in Ukraine :) Podilski Tovtry National Nature Park is covers this area. In 2008, it was enlisted as one of the Seven Natural Wonders of Ukraine. Since 2017 part of it is included in the UNESCO World Heritage Site.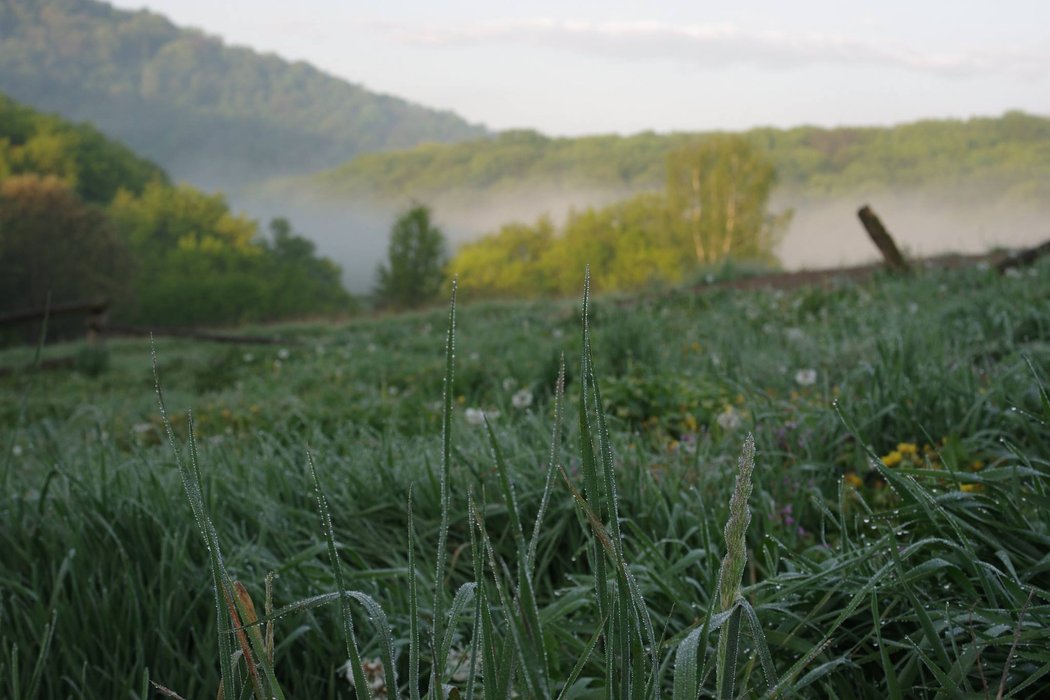 However, many of my compatriots have never heard of this place. As I wrote earlier, tourism in Ukraine is just at the beginning of development.


How, when and where
200 km from Lviv, 400 km from Kyiv. Not too close, I agree. The road infrastructure is still very poor. We got there with a guided tour, it was my way to avoid repairing my own car after our self trips around Ukraine. But it is very close to Sataniv, a place you can get by bus from any regional center, and easily find a place to stay.
If you'd go by car, you can stop and take shots of fancy and beautiful places.
---
On my second visit, we stayed at guest house "Zahublenyj Rai" ("Lost Paradise"), it has incredible location and very good service, meaning not a 5 star hotel, but they really do their best to make it comfortable to you. There is one thing worth to be mentioned - mobile connection is very poor, almost absent. And it is up to you to decide is it a drawback or a benefit.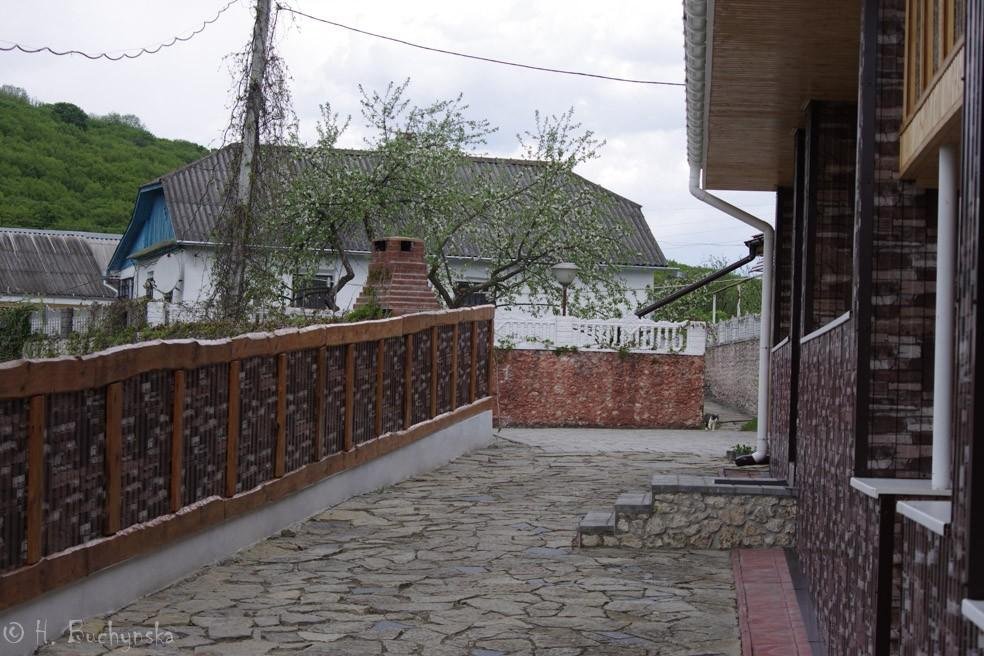 The best time for a visit is April-May, when you can see an annual wonder of rebirth. The nature is amazing here. There are 60 species of plants and 85 animals (including insects) listed in the Red Data Book of Ukraine.
Also, it is also very nice here in October.
Ancient remnants
And back to the barrier reef. Back in the XIX century, this place was considered the foothill of the Carpathians. Later it turned out that the origin of these hills (or mountains) was biological and "built" not by powerful tectonic processes, but by various marine inhabitants with a limestone skeleton: algae, molluscas, shells etc, there are also corals, but less often.
And in the photo are the stones found in the nearby village, that was once divided by Zbruch River into 2 parts, that belonged to two big empires - Russian and Austro-Hungarian. Stones make the pedestal for the Cross of Liberty. You can see what I talk about.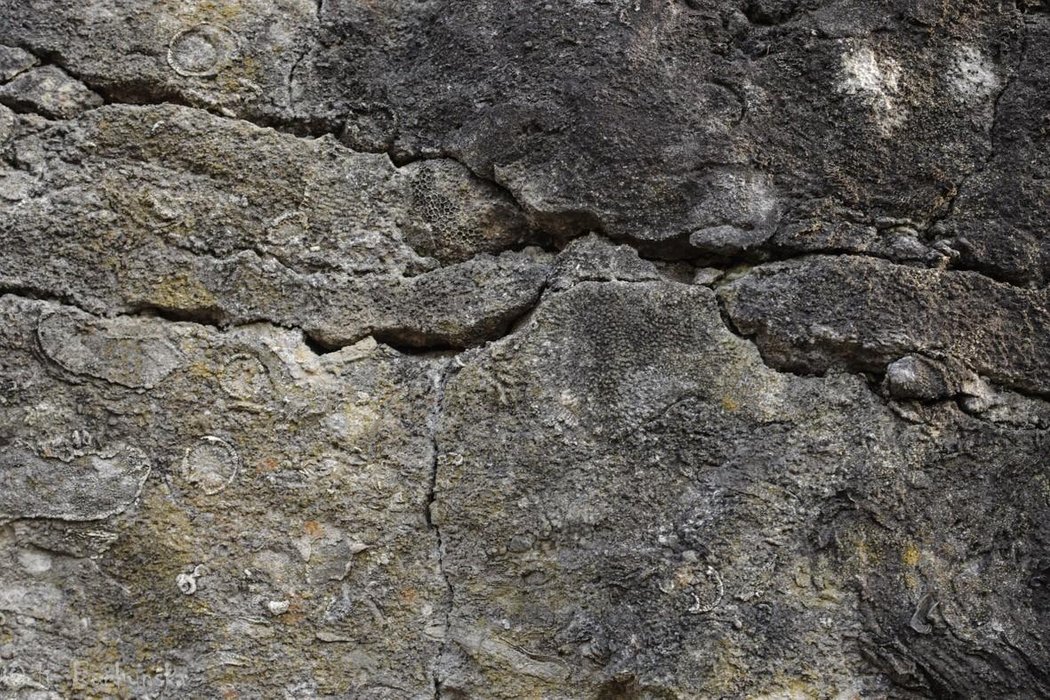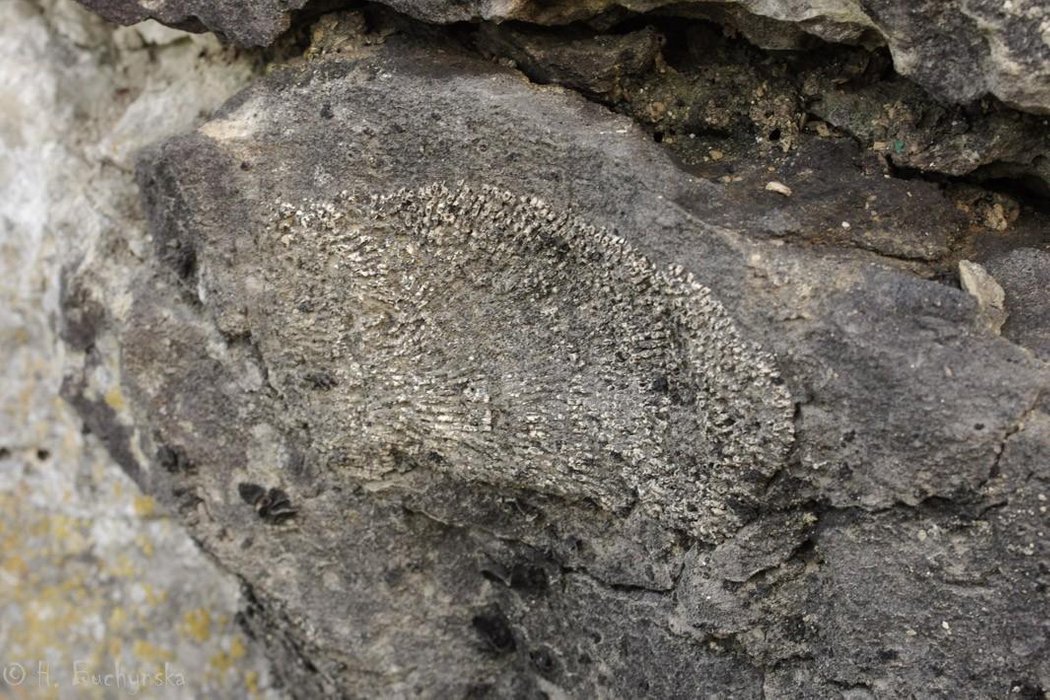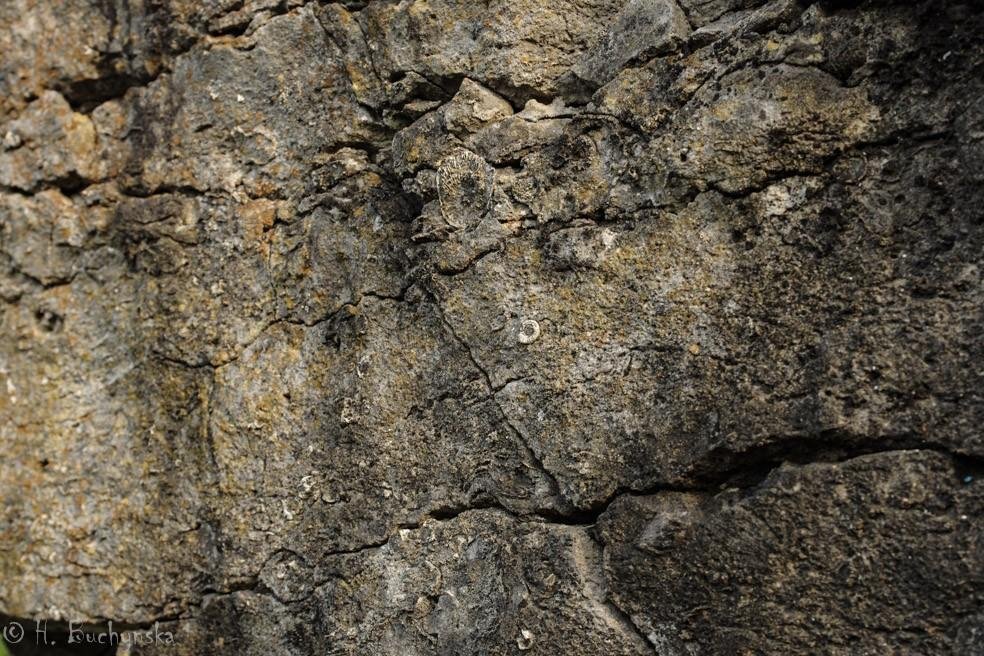 Sacred places in the woods
You can find other kinds of activity, but I'd recommend a walk in the woods. There are a lot to see in there!
Here is the river, a former state border: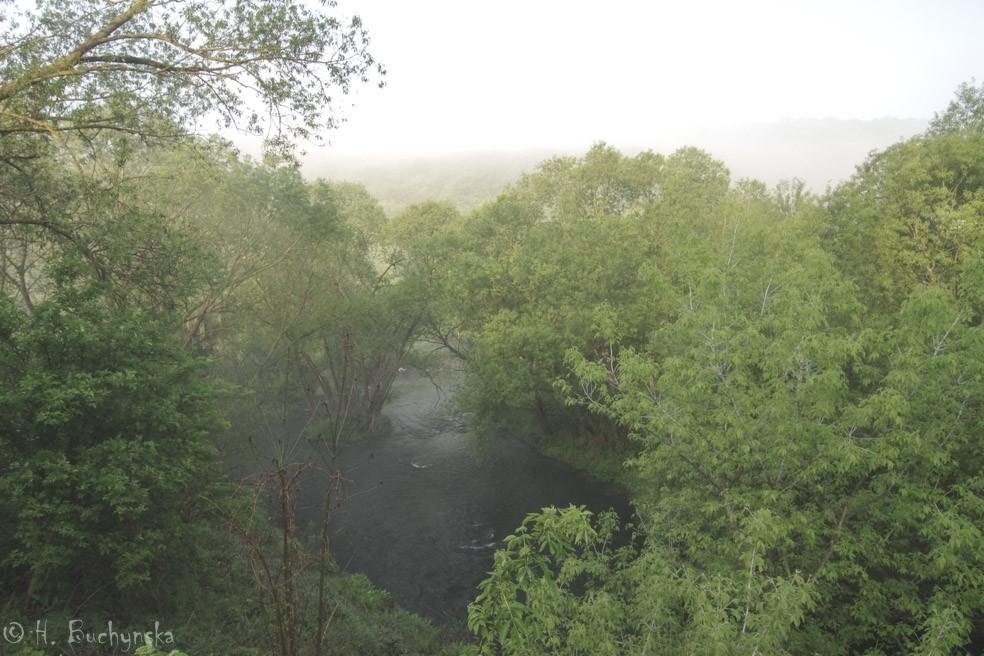 Our direct ancestors of the Slavs considered these hills sacred. After the baptism of Rus and the expulsion of the magus from Kyiv, Tovtry became the last refuge for apologists of the Ancient Gods. The spot of paganism existed here almost until the middle of the XIII century. There were three main sacred sites - Zvenygorod, Govda and Bogit, and dozens of smallers.
All this, and also Dolmens, a cave of a hermit, image of Odin and petrous dragon's paw and a lot of landmarks, incredible legends and stories are waiting! But it will be another part of the story. Stay tuned!

Here I put links to my previous posts of the series Discover Ukraine:
Discover Ukraine. Mystical Podilia, p.#1
Discover Ukraine. Mystical Podilia, p.#2 ~ Sataniv
Discover Ukraine. Sataniv: Old Mill, Castle and Monastery, p.#3
Discover Ukraine. Old Jewish cemetery in Sataniv, Podilia ~ p.#4
Also, you can view all my posts on steemitworldmap.com

Have a wonderful day and thank you so much for your visit!