Greetings from Ukraine, folks!


Today for your kind attention, I will present an unusual place and its story. I say "story" because I'm not sure if it is a fact or a legend. An indispensable attribute of Odesa is its stories. Every old construction, patio, street has its own fascinating story or myth. Are you ready?
But first, a short side story of my own. I really like cinema, and I also have a very good visual memory. I saw these steps in one of the old films about Odesa and I immediately liked it. A small staircase and a front garden with a fountain, very colorful and picturesque, but where it is, and is it Odessa at all (it wasn't a documental movie), I did not know. And how could one find out in ancient times before the Internet?
And a couple of years ago, in one of my favorite films about Odesa, I again saw this steps, and even in many episodes. I was determined to find it at all costs. During my visits, I was roaming around looking for a familiar landscape, but all in vain. Once, I asked my local friend, and he helped me find it! It turned out that this small shady and uninhabited site is located in the very center of the city, at the beginning of famous Deribasovskaya street.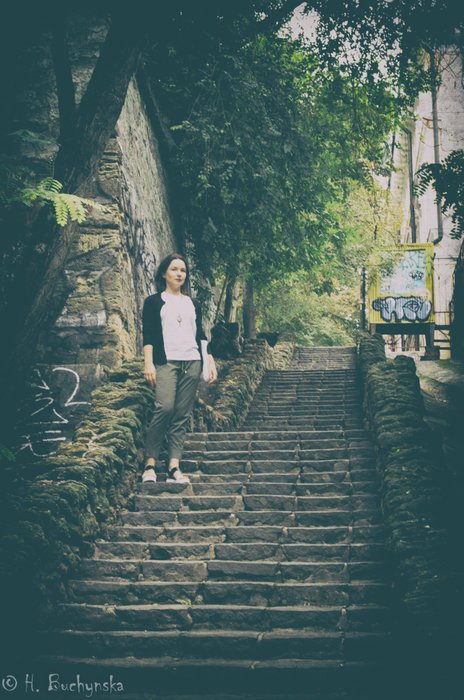 But how so, you'd ask, the center of one of the most tourist cities is empty and quiet? And here is my story today. This will sound funny, but I found out it after I left and took these photos. And that's the story.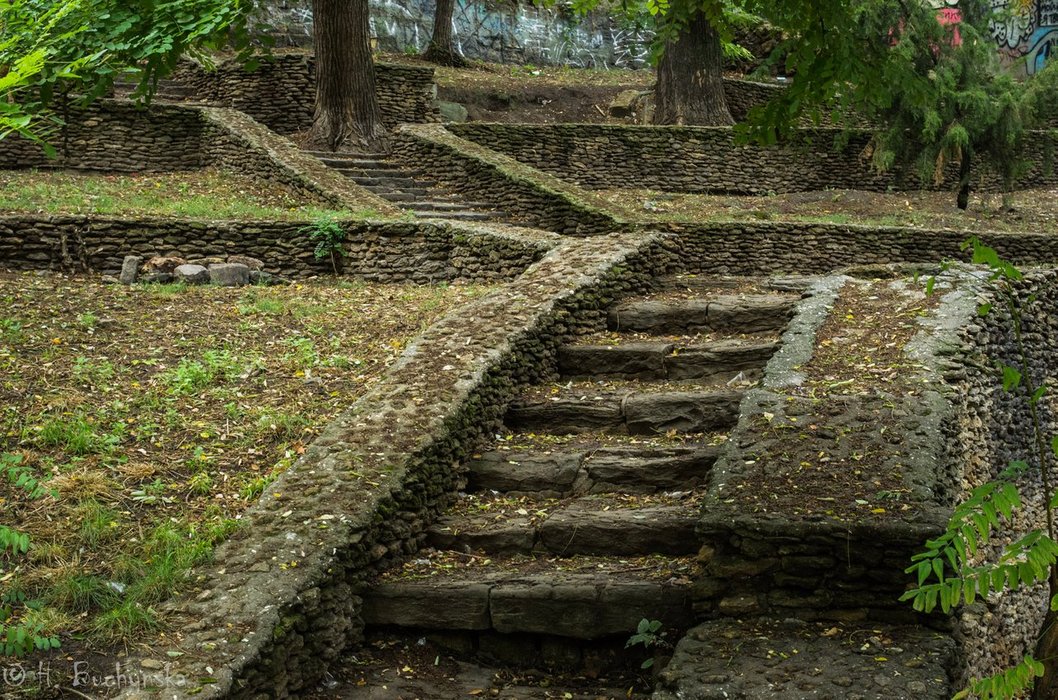 Mysterious disappearance
The staircase is called The Staircase of the Dead not for the sake of attracting attention. They say that in the middle of the 19th century men began to disappear without a trace in Odessa, especially sailors from foreign ships. The police could not get on the trail of a maniac. But in the end, the secret was discovered by chance.
Accidental exposure
A pretty woman named Rosa traded delicious homemade meat pies on the market for many years. And once, a customer who bought a pie from her found a phalanx of a human finger in her at home. After a shot has gone, she called the police. Rosa was arrested.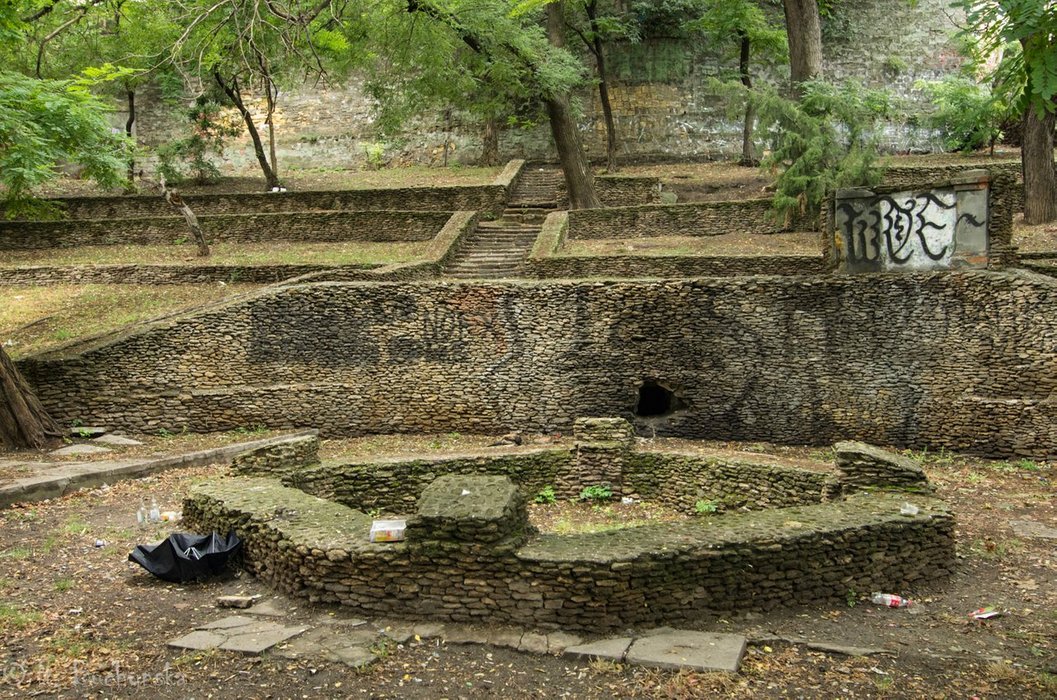 Scary truth
It turned out that she was "working" near the port in one of the houses on the White Sheets Street (in Odessa it was called the Red Light Street). Either because of my shameful craft or for another reason, she hated her clients and started killing them. She supposed that no one would search for sailors, and especially from foreign ships. She carved some corpses and made a filling for pies, and threw the remains out of the window, which just looked out onto a wasteland by the staircase, and buried them there.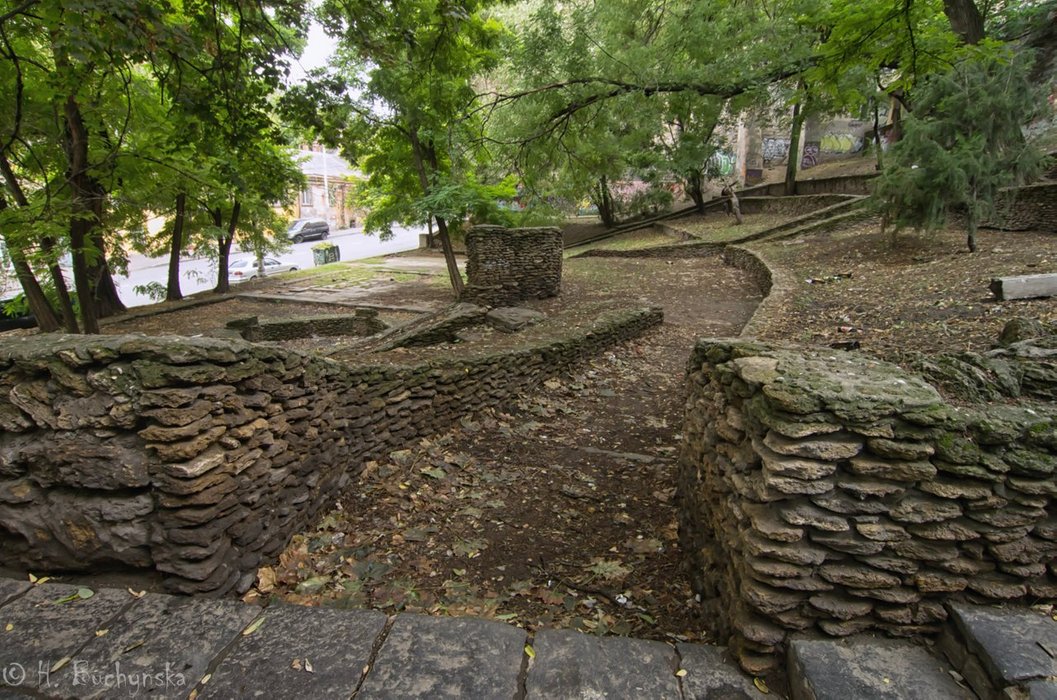 Final
The truth was so shocking and terrible that the police did not immediately believe it. But Rosa was not insane. About 20 bodies were found at the burial site.
The court sentenced the first woman-maniac in history to death - hanging on a "place of execution".




Despite the terrible legend, the place is very popular among movie directors.
One more interesting fact. Steps were originally made in 19th-century of a tile from Italian volcanic lava, and it has survived to this day!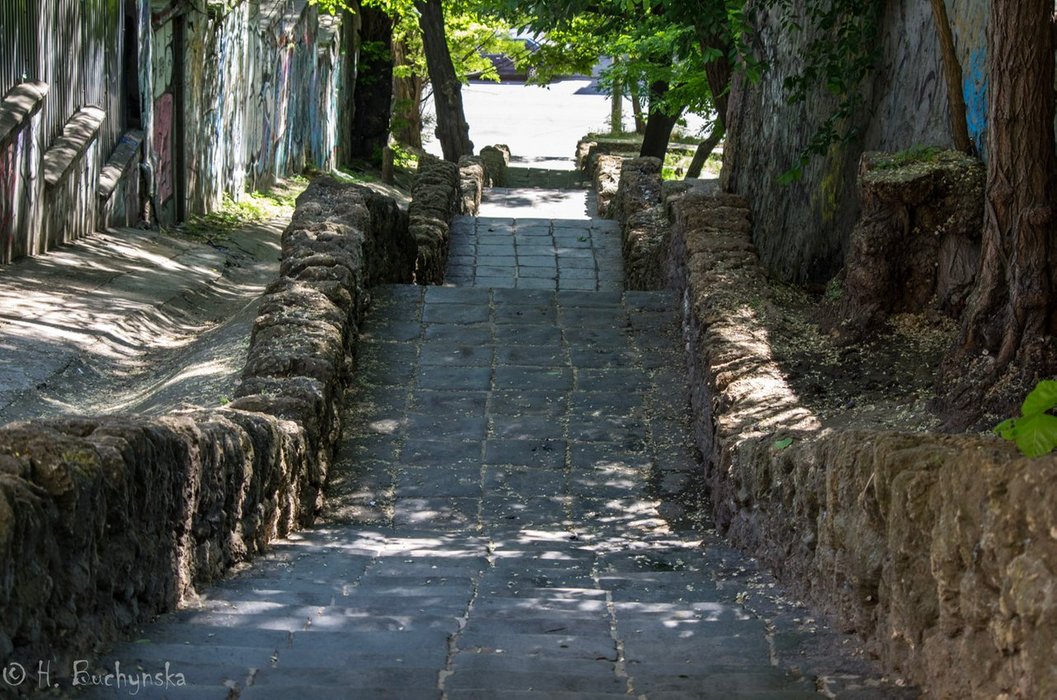 But I, in truth, will not be able to look at him with the same eyes. LOL



Original photos taken by me, H.Buchynska (c)

Here I put links to my previous posts of the series Discover Ukraine:
Discover Ukraine. Mystical Podilia, p.#1
Discover Ukraine. Mystical Podilia, p.#2 ~ Sataniv
Discover Ukraine. Sataniv: Old Mill, Castle and Monastery, p.#3
Discover Ukraine. Old Jewish cemetery in Sataniv, Podilia ~ p.#4
Discover Ukraine #5: Medobory, p.1
Discover Ukraine. Podillia. Strusiv cemetery
Also, you can view all my posts on steemitworldmap.com

Have a wonderful weekend and thank you so much for a visit!