Hello, folks!
---
Greetings from Ukraine! It's been nearly a week since I returned home. It was so positive trip, and while my memories are fresh and vivid I want to share them with you. My husband went to Georgia again on a business trip, and envy him so much but I know we will go there again together sooner or later :) I even have a secret list of places to visit and things to do there. And meanwhile ...
Previously on my Diary:
- My Georgian Diary. Day 1/7 - Tbilisi
- My Georgian Diary. Day 2/7. Part1 ~ Mtskheta and Jvari Monastery
- My Georgian Diary. Day 2/7. Part2 ~ Uplistsikhe сave settlement and Borjomi resort
- My Georgian Diary. Day 3/7 ~ Vardzia cave monastery and Khertvisi fortress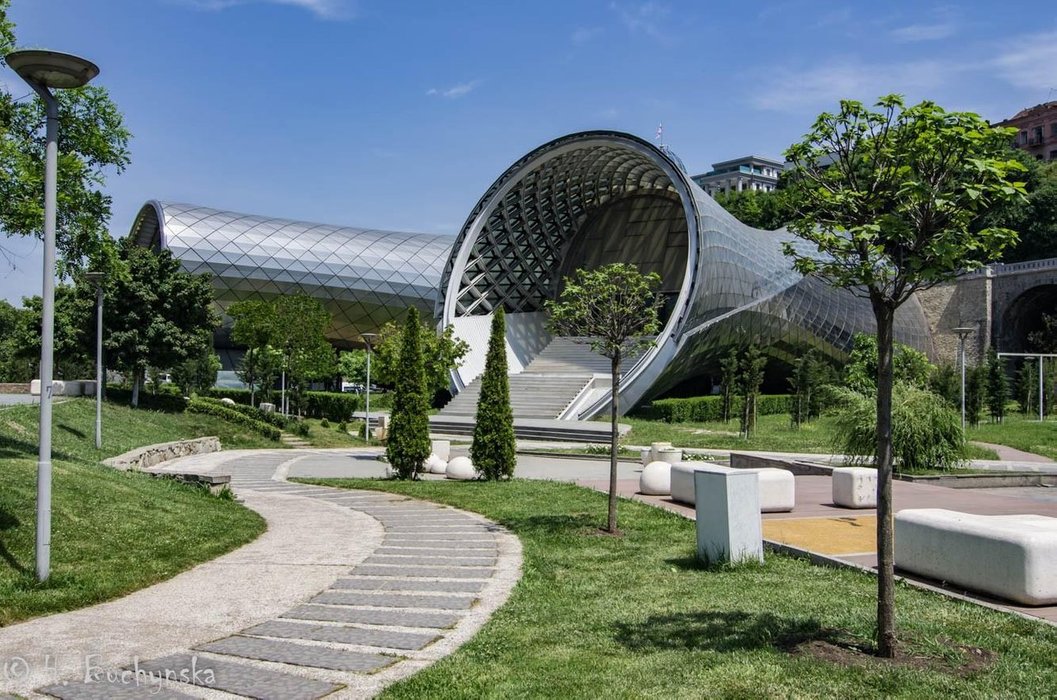 So, as I said in my previous post, we stayed in a nice, small and cozy hotel in wonderful area. But ... it was the worst birthday morning in my life (the worse was a birthday in a hospital ages ago). The matter was that it was Saturday night when the city don't sleep, and our room was on the second floor with the street view, and the sound of cars racing on the paving stone, all these summed up with with my tiredness did not let me asleep. It became quiet for an hour or so at dawn...
When your travel is based on a "do-it-yourself" approach there are so much details to consider...
Well, I know it nobody's fault (if not my own, because it's me who choose the hotel). Anyway, I was weak all day, and had no inspiration to take any itinerary or to see something particular. My husband couldn't help it, and we went just to walk around Tbilisi. The hotel had only instant coffee for breakfast, so we had a coffee with Tiramisu dessert in a cafe nearby. Should I say that I didn't like it? When I don't sleep well I can be very fussy.
However walking is a very healing thing for moody people :) It was Sunday, we took a subway to Avlabari Station and walked toward Rike Park.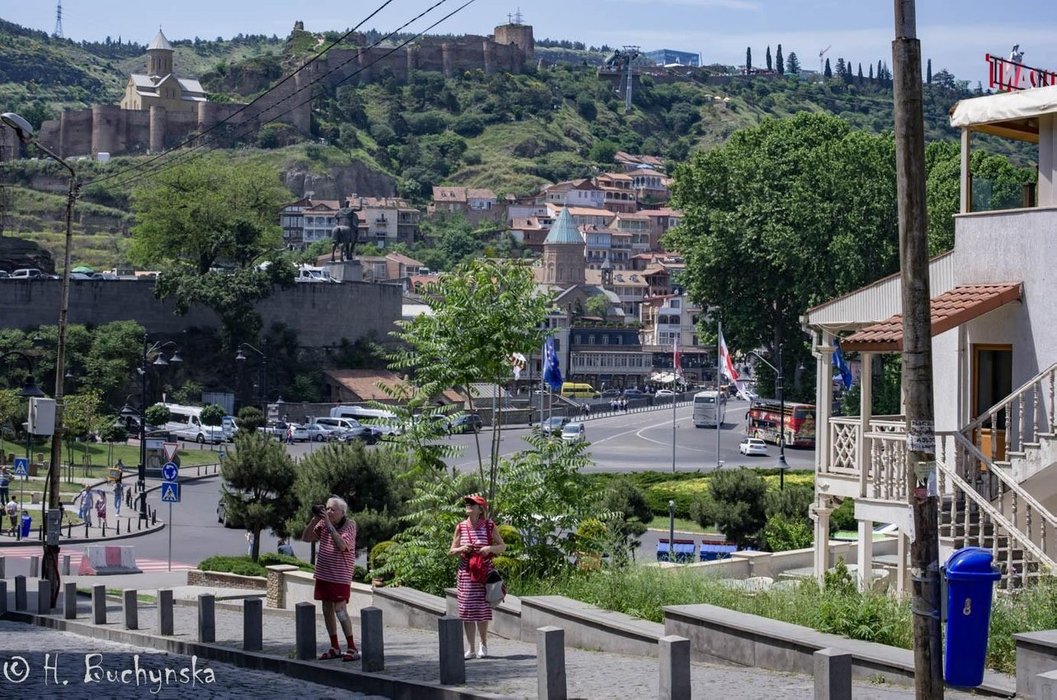 And this is a very interesting place that made me feel much more alive. Queen Darejan Palace stood on the rock. And the rock itself is overgrown with the plant that has leaves likely to Ginkgo biloba. And down the hill and plants water flows down like a natural fountain about 20 meters long. So fun!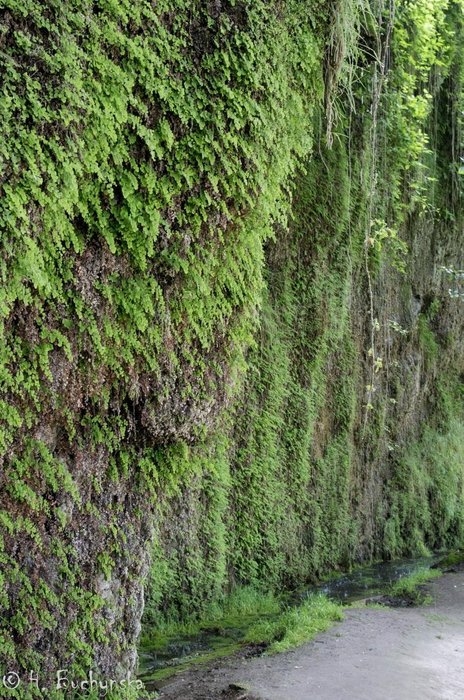 We crossed the street and found ourselves at the Europe Square. A few steps and we are in the Rike Park. On the left hand there is a Bridge of Peace, the one you saw in the previous post at the last photography. In the daylight it looks absolutely different.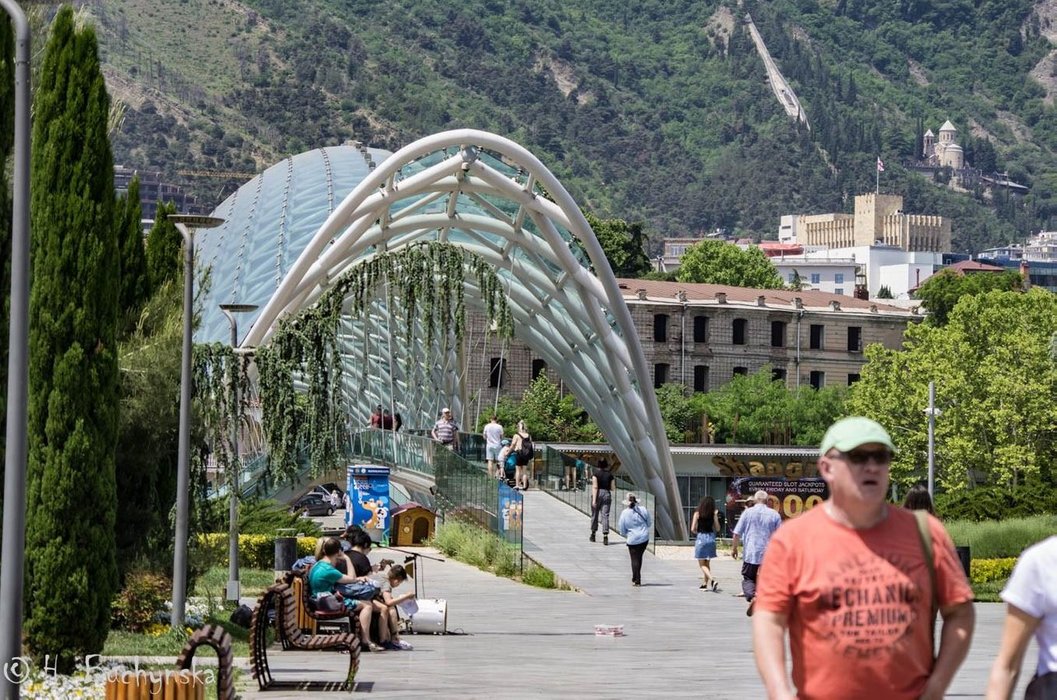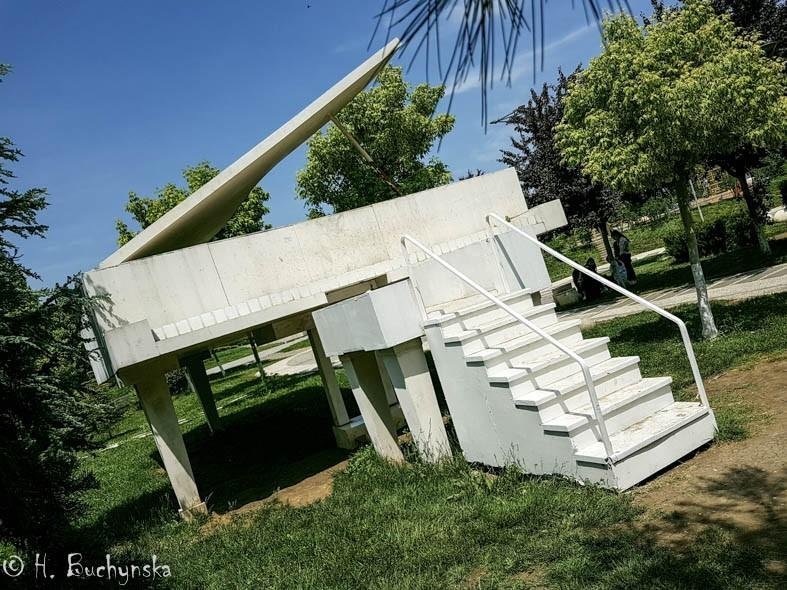 I was amazed by architecture of Tbilisi. Both traditional medieval and modern solutions. Sometimes it reminded me of Berlin, but constructions there are more strict, while in Tbilisi they are more fancy and courageous.

Couple or words about cars. The most popular are hybrids, especially Toyota, Lexus and Ford. In Ukraine, most of vehicles have gasoline and a diesel engine, or full electric. Hybrids are not so popular, and I don't know why.
Also, and first time I was very astonished and confused by the fact they use both right-hand and left-hand drive cars. Previously, it was allowed to import right-hand drive cars. Now it is prohibited to import but permitted to use those early brought. First time I was shocked when saw a child or someone playing with the gadget using both hands at the sit of a driver O_o :D

And we took a funicular and continued our way up to the top of the hill to see the Narikala Fortress and Tbilisi botanical garden.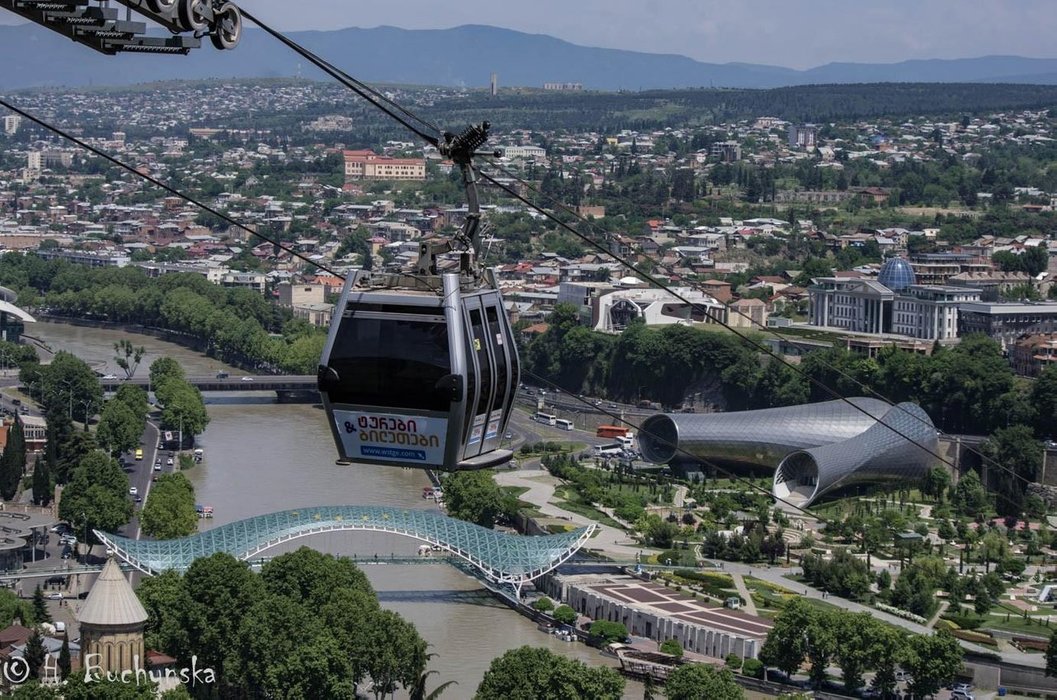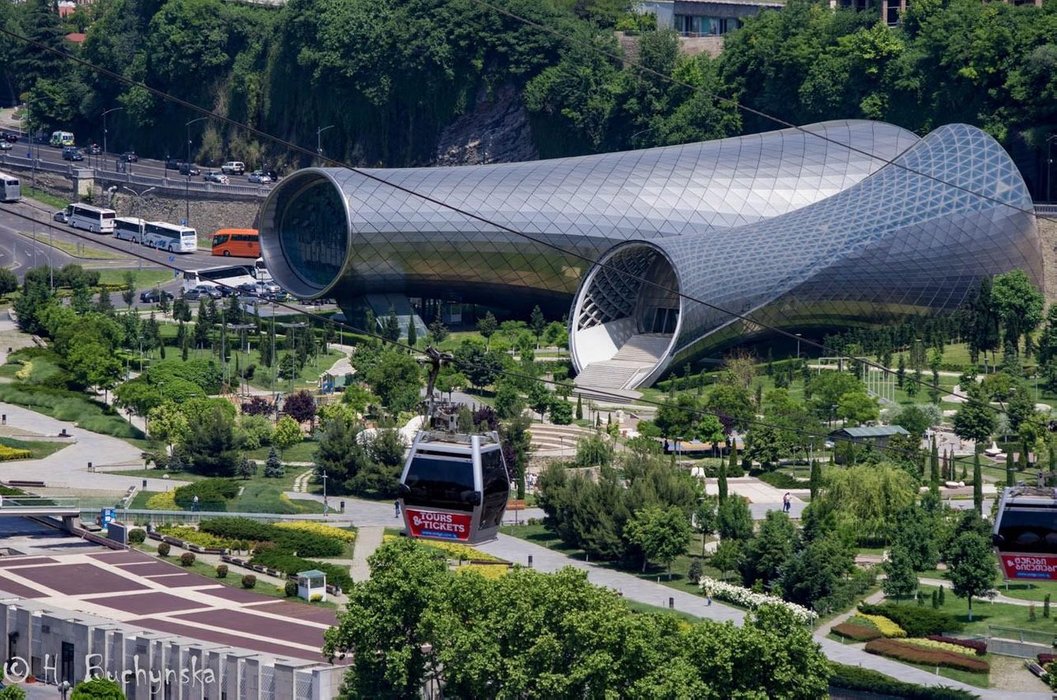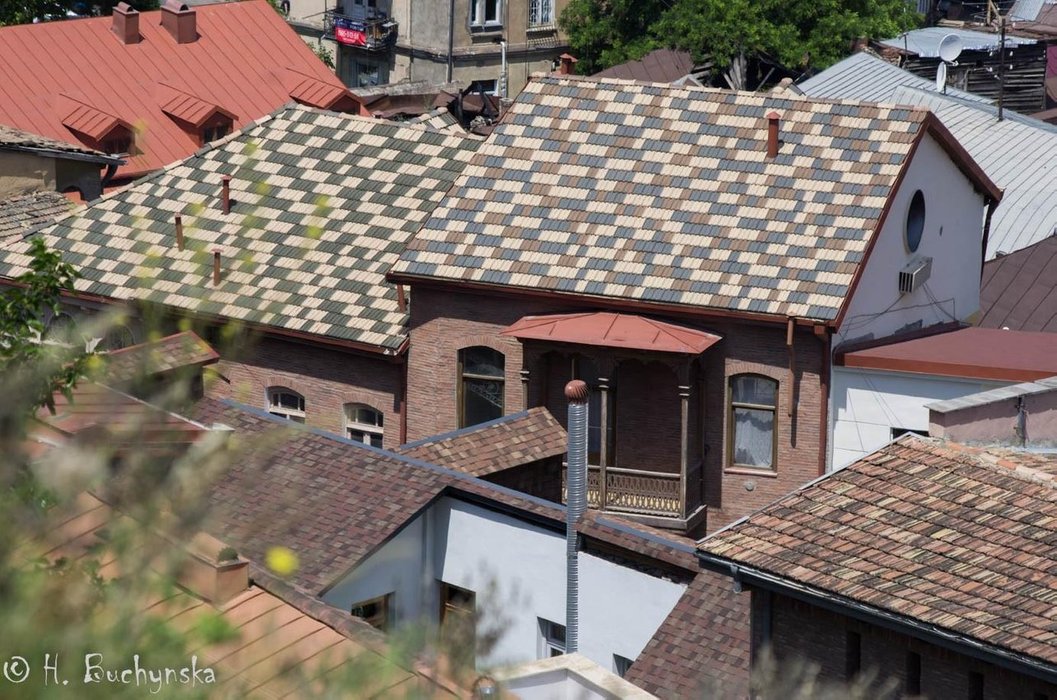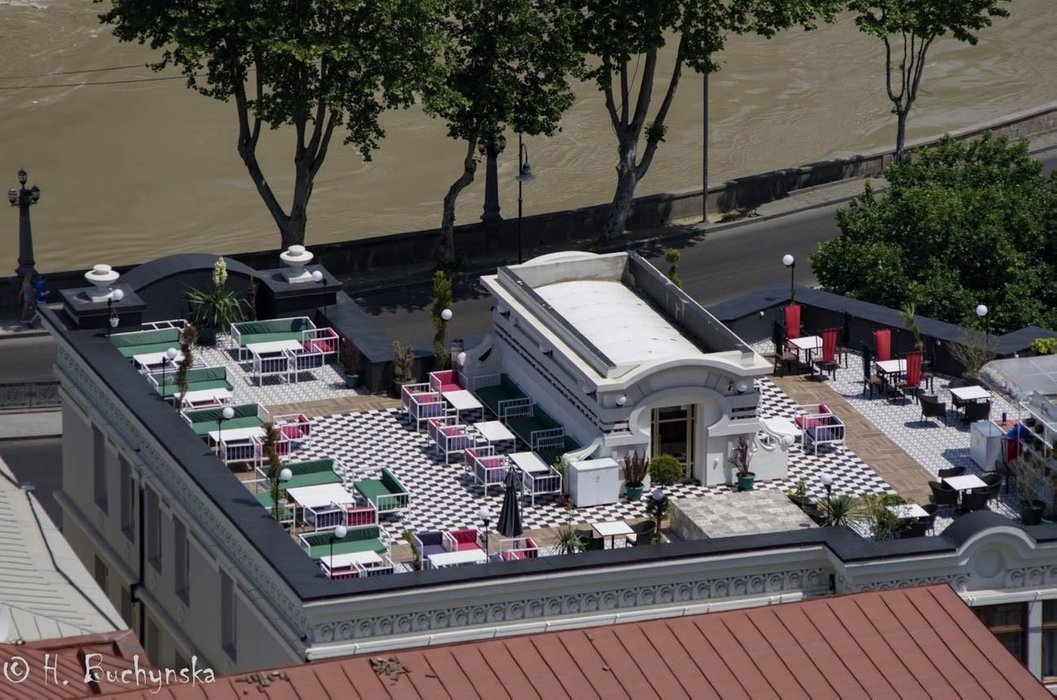 ---
Once, there was a city wall here. Then it was ... dismanted, and this area was the cheapest, so the most poor people could built houses here. Now these houses on the rock above the river are among most expensive.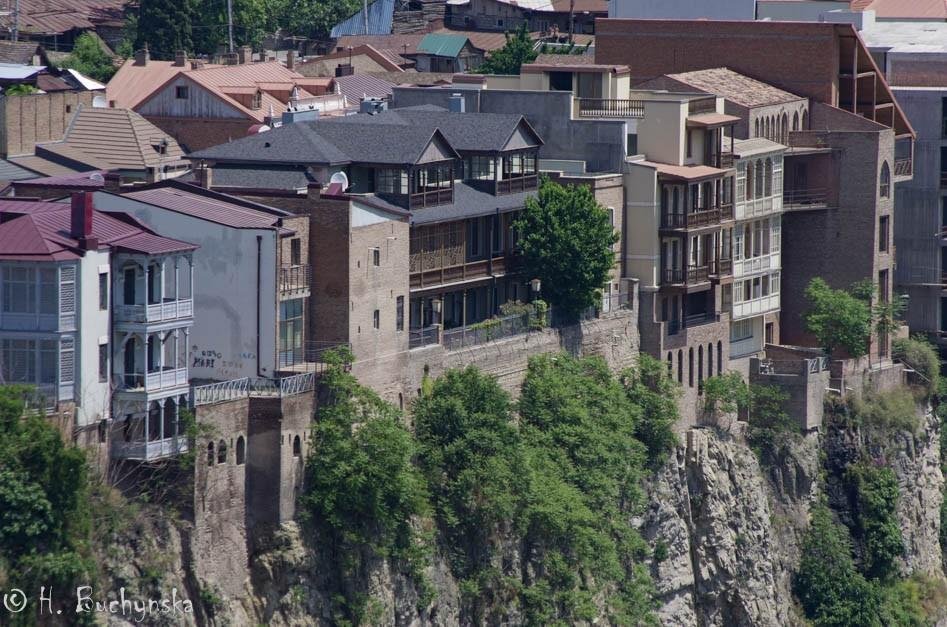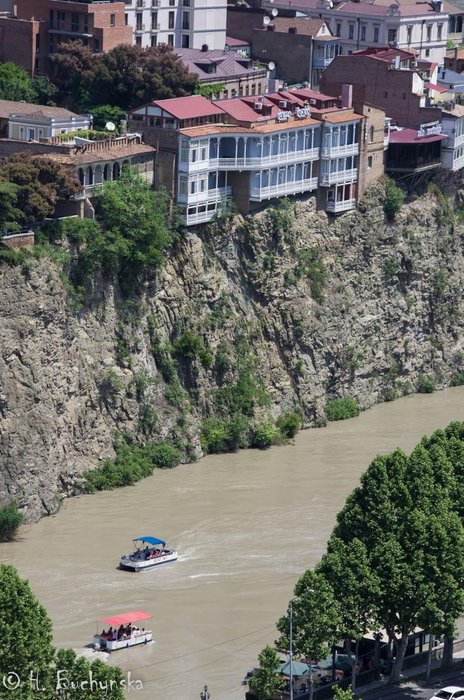 ---
To not overtire you, you won't put here many photos taken in botanical garden, but it was worth visit. But I'll show you a waterfall, it is amazing place to spend hot day (and not the only waterfall in the city center, remember?)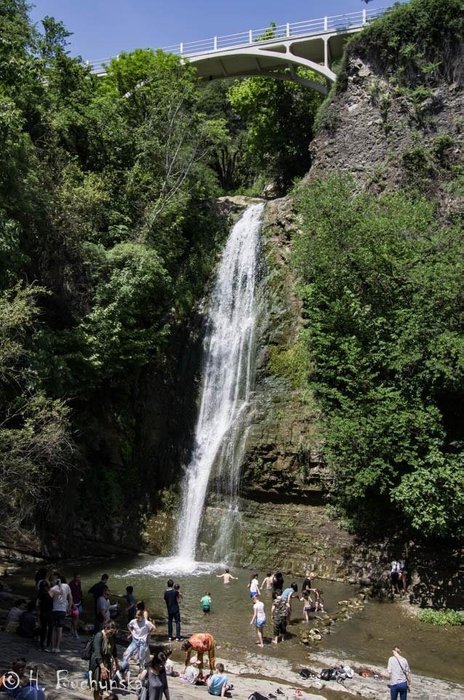 Oh, those balconies... They drove me crazy. I'd like to come back again to take more shots od balconies and statues :)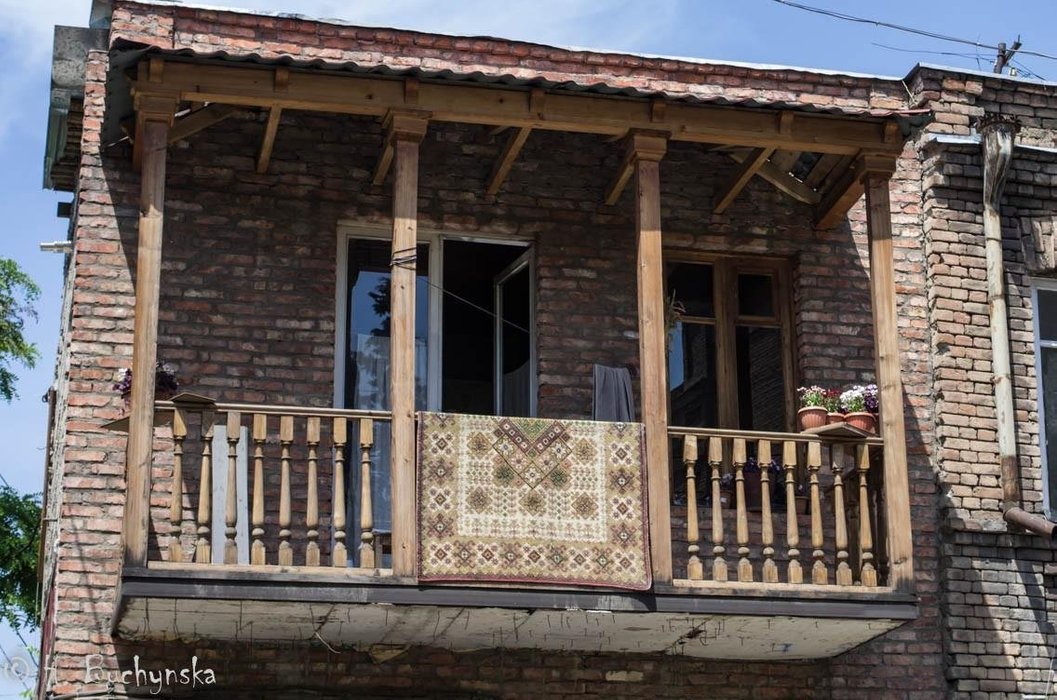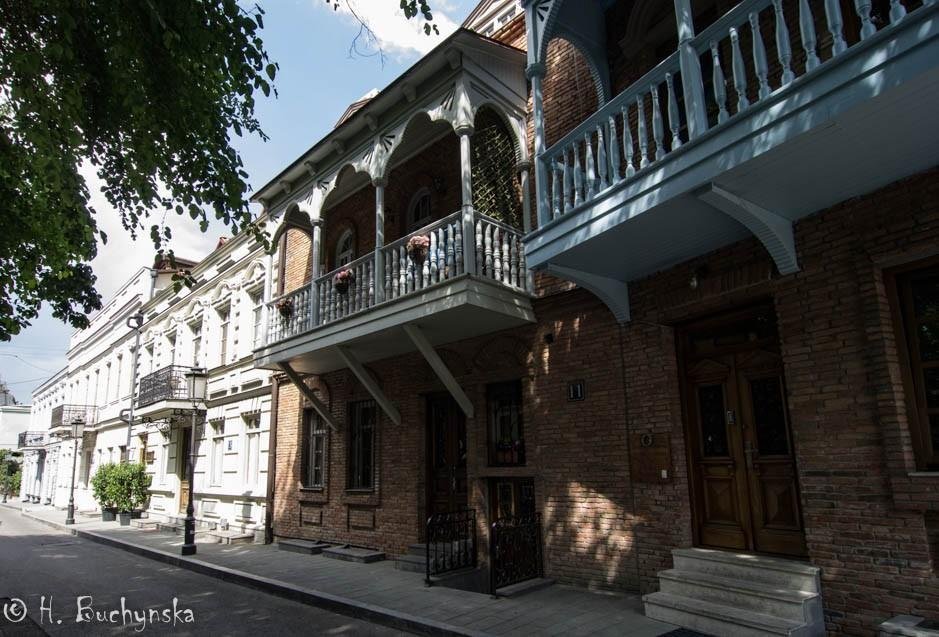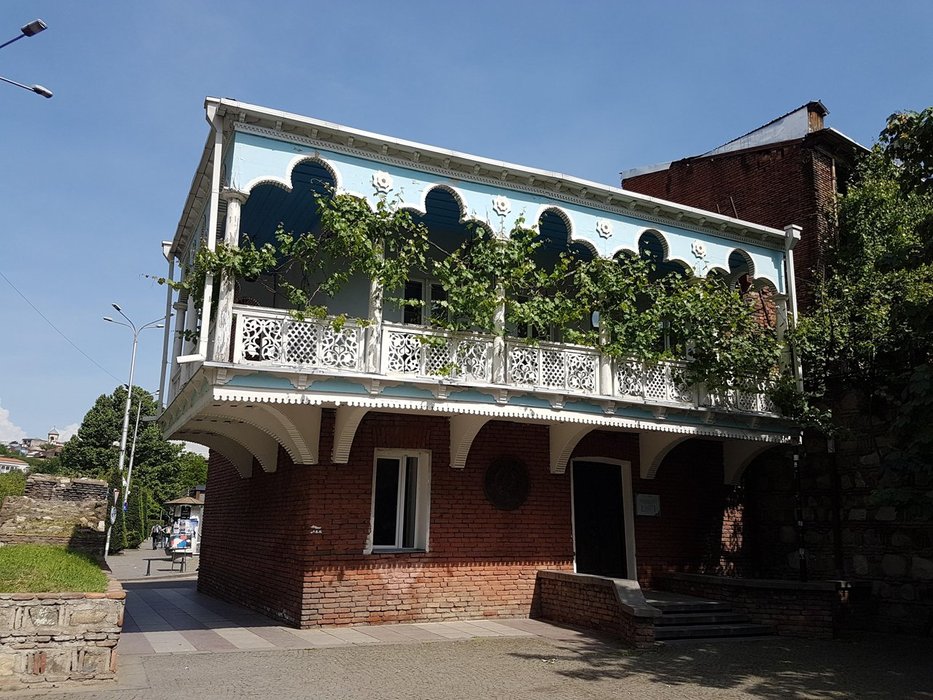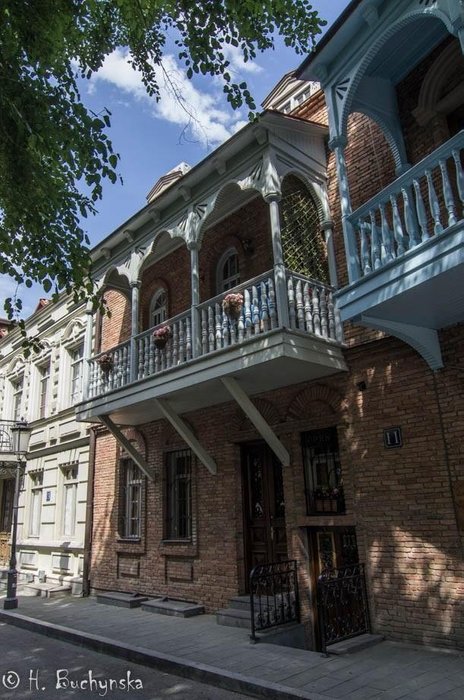 Okay, after such a nice walk I felt like really need some rest. So we got back to hotel. At 7 pm my husband set up an appointment with our new good friends, and our party of 4 headed to the small cafe named "144 Stairs Cafe". It is fabulous place and I put here a link to find them on Facebook or on GoogleMaps.
We just rose and the storm begun... A real thunder storm with lights, and it all looks incredibly!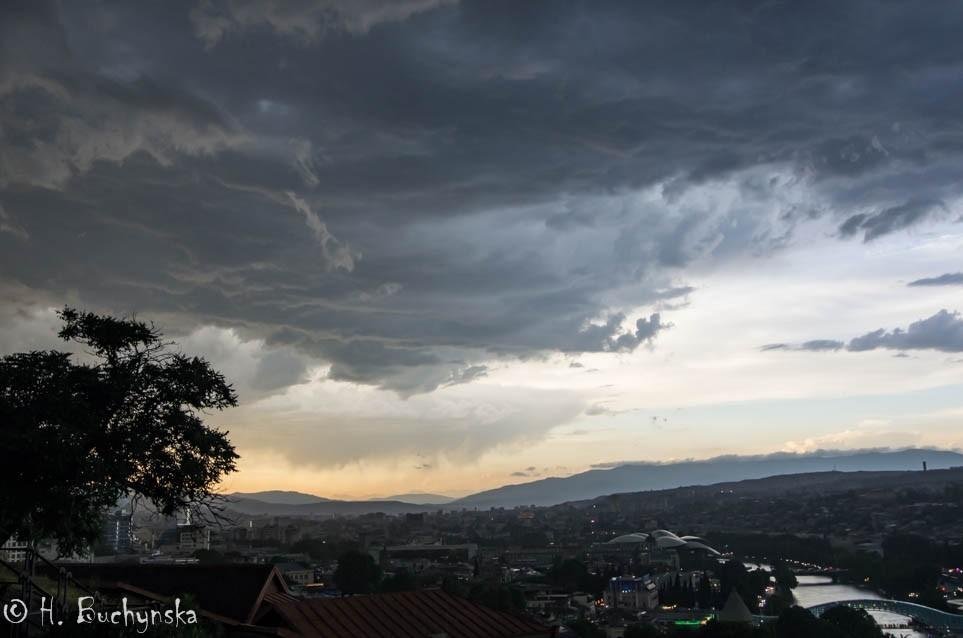 Once again, I felt like home there... Yes, and of cause there was a cake and candles and chorus of my friends and all guests of the cafe :D Moreover, that played music that all of us love very much - OST Guardians Of The Galaxy <3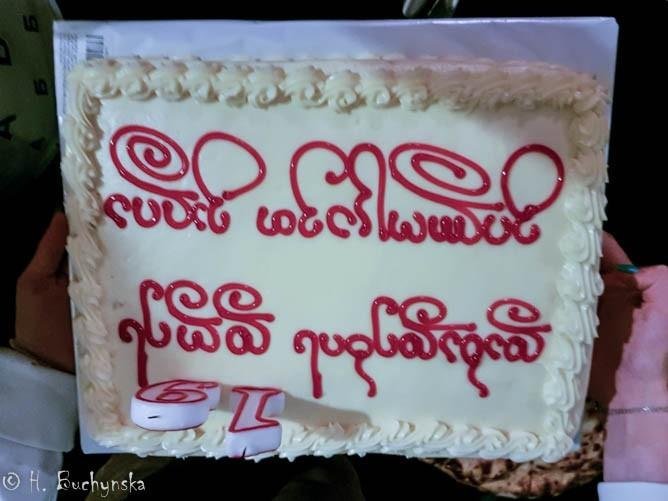 P. S. 19 means May 19th, I suppose :)) And I still don't know what the phrase in Georgian means. But this time the cake got a perfect taste!

That's all for today. I hope you enjoyed it!
Sorry, I was sure it would be a short post.... :))


I greatly appreciate your time, and your comments and even upvotes :)

Unless stated otherwise all photos used in my posts are taken and owned by myself, if you wish to use any of my images please contact me.


Regards,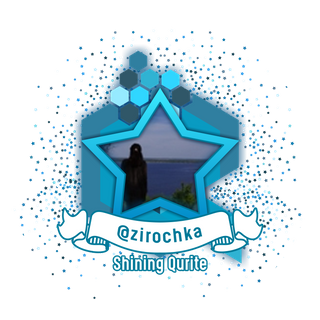 I am with @qurator, do you?