Hello, my friends. Welcome to one more #mypictureday photography post. This time, I captured most of the shots during an evening walk at Dionysiou Areopagitou Street from 6 o clock until some minutes before the sun went down, which is, until about 9 o'clock.
Dionysiou Areopagitou Street is a very famous pedestrianized street which is ideal for a relaxing afternoon walk. This street is beginning from Vasilisis Amalias street, specifically opposite the Arch of Hadrian and it leads to Philopapou hill. While you are walking Dionysiou Aeropagitou street you can admire the view of Acropolis, some old architecture diamonds, the new museum of Acropolis, and plenty of street music artists. The combination of all these sights, the good energy of the area, and the music which you can hear while walking, makes the place unique for an evening walk that can wake up various positive and relaxing emotions to the visitor.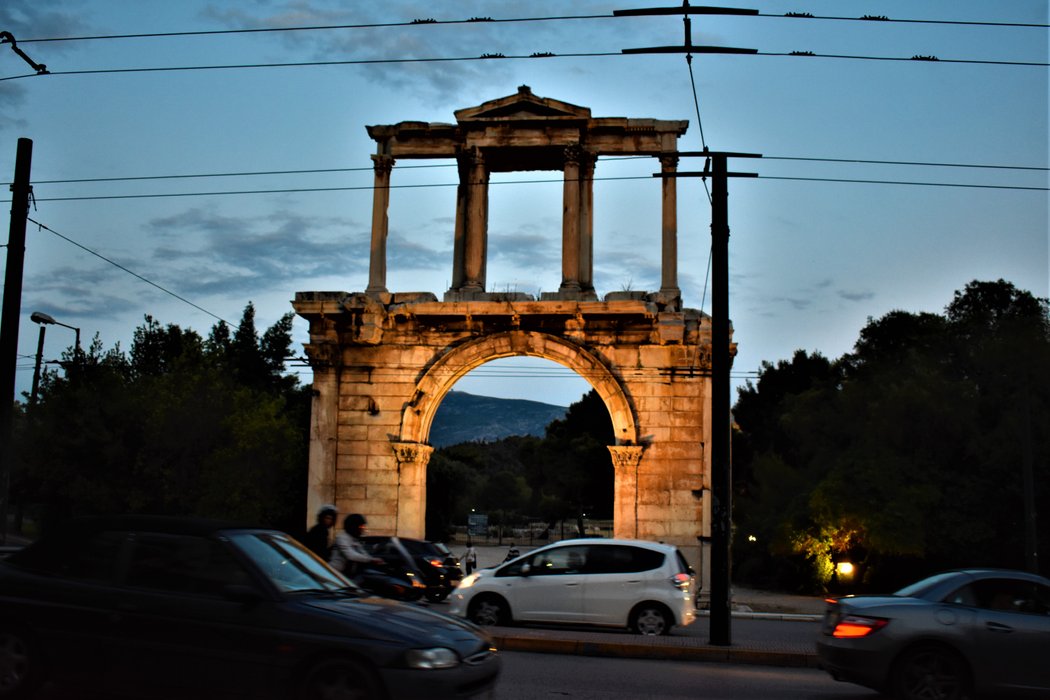 I went there 2 times this week in order to capture some pictures for my posts. My first visit was on a cloudy Saturday and I was feeling amazed by the atmosphere and the buildings around me but I did not stay for a long time because it started to rain and I got my way home very quickly without having time to capture as many photos as I wanted. The next day I went there again but it was very crowded and at first, I felt a little disappointed because I don΄t like people in my pictures but very quickly I changed my mind by hearing all these different kinds of music that the street musicians were playing under the sacred rock of Acropolis. There were more than 20 different people and bands who were playing and singing various kinds of music like traditional Greek, African, rock, rebetiko and generally old folk songs which are beloved by Greek people.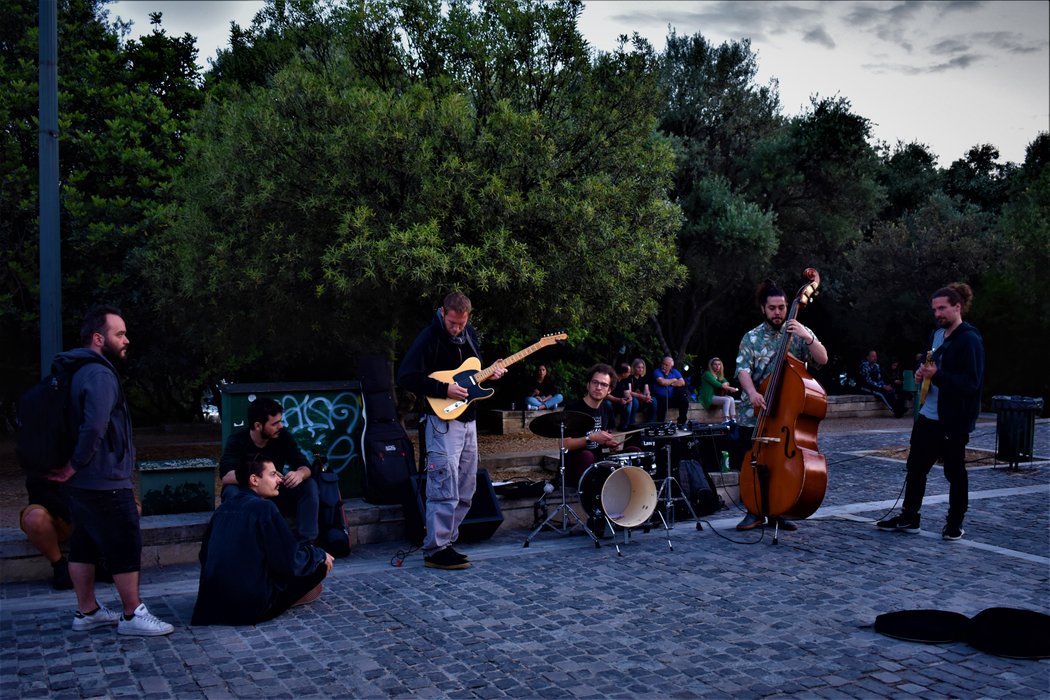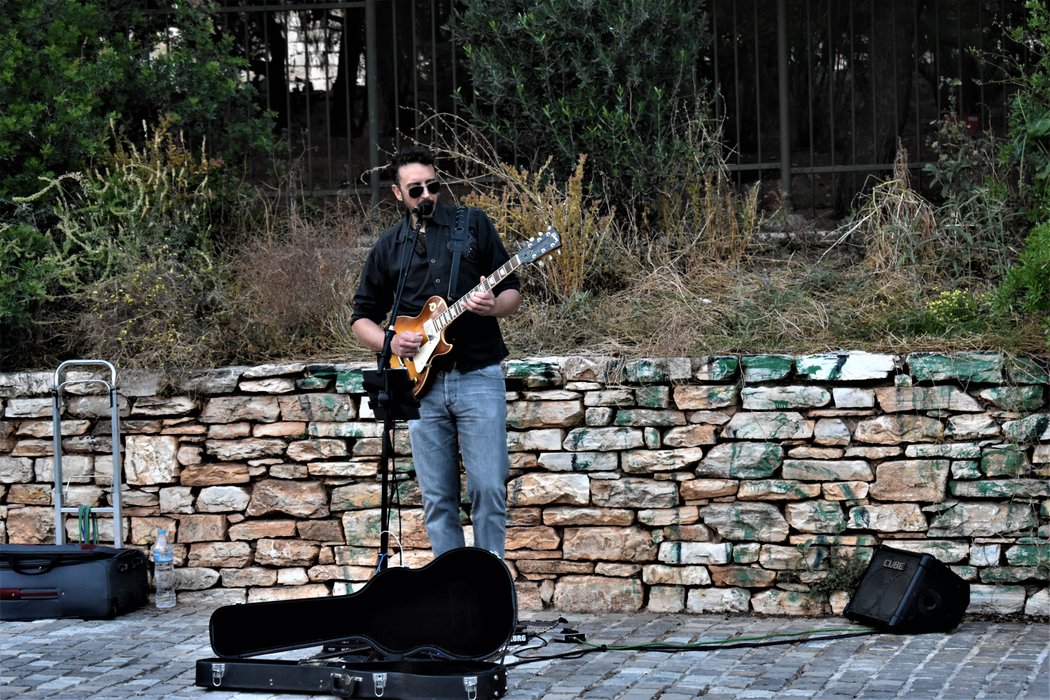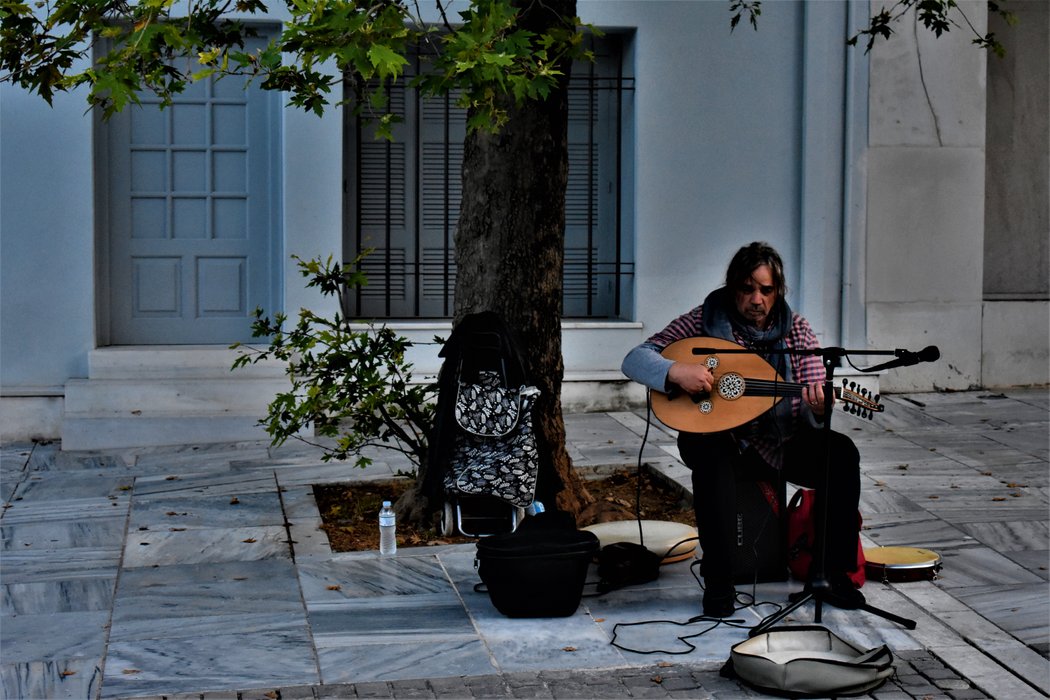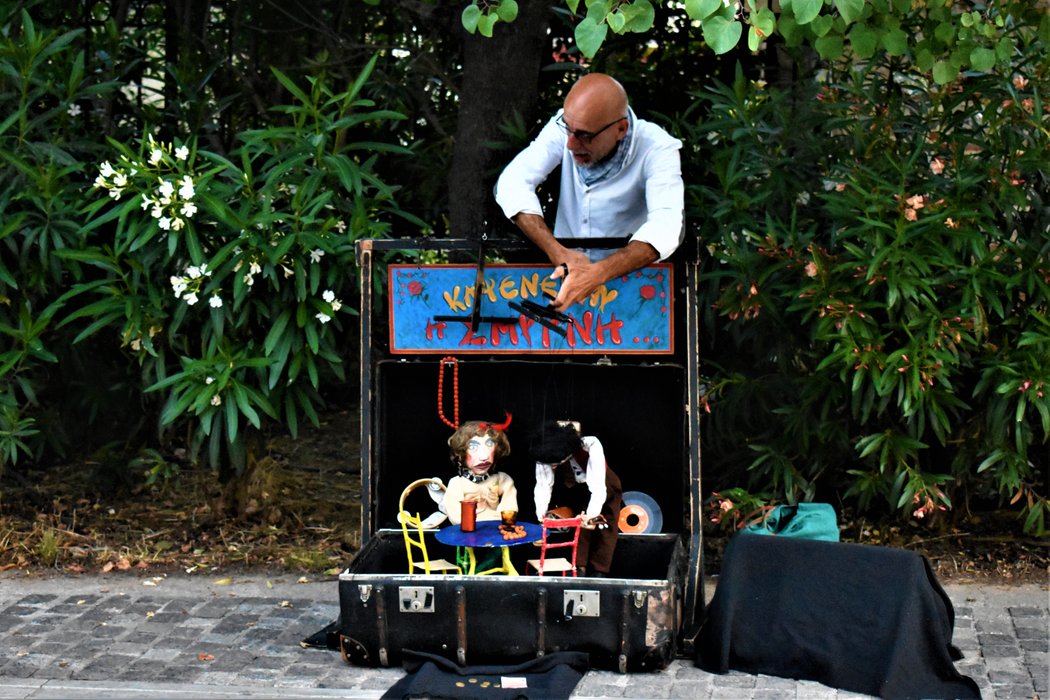 What I admire most in Athens is its old Architecture. Whenever you go you can see old buildings which are decorated with elaborately carved marbles, Statues and beautiful murals. At Dionisiou Aeropagitou street there are plenty of these buildings and I captured some photos of them to post on my blog and share my excitement about them with you.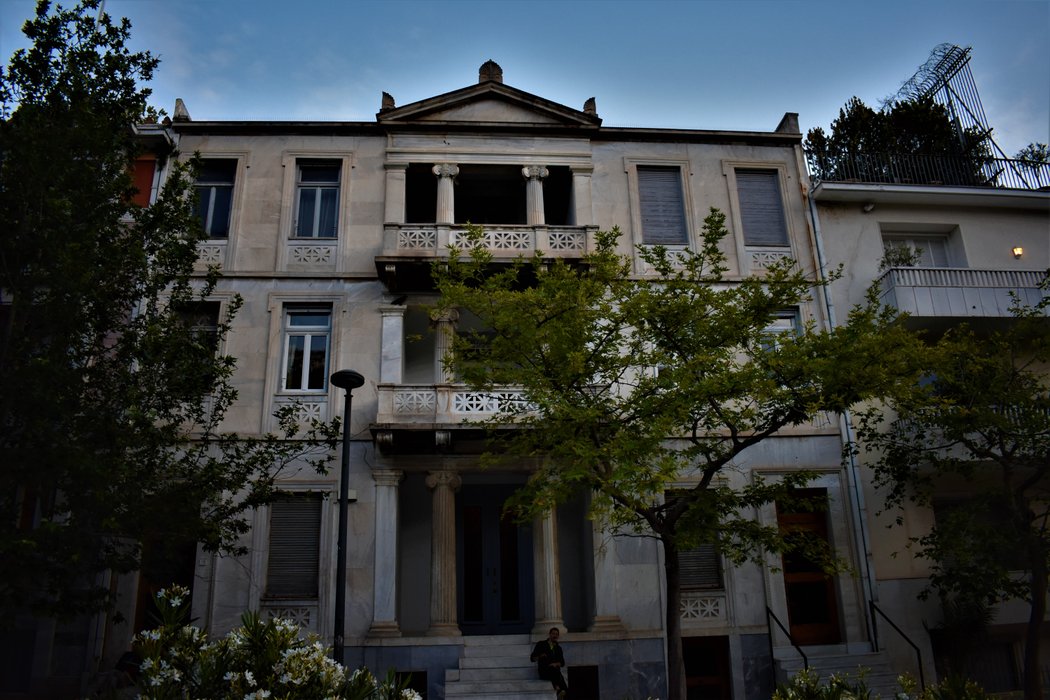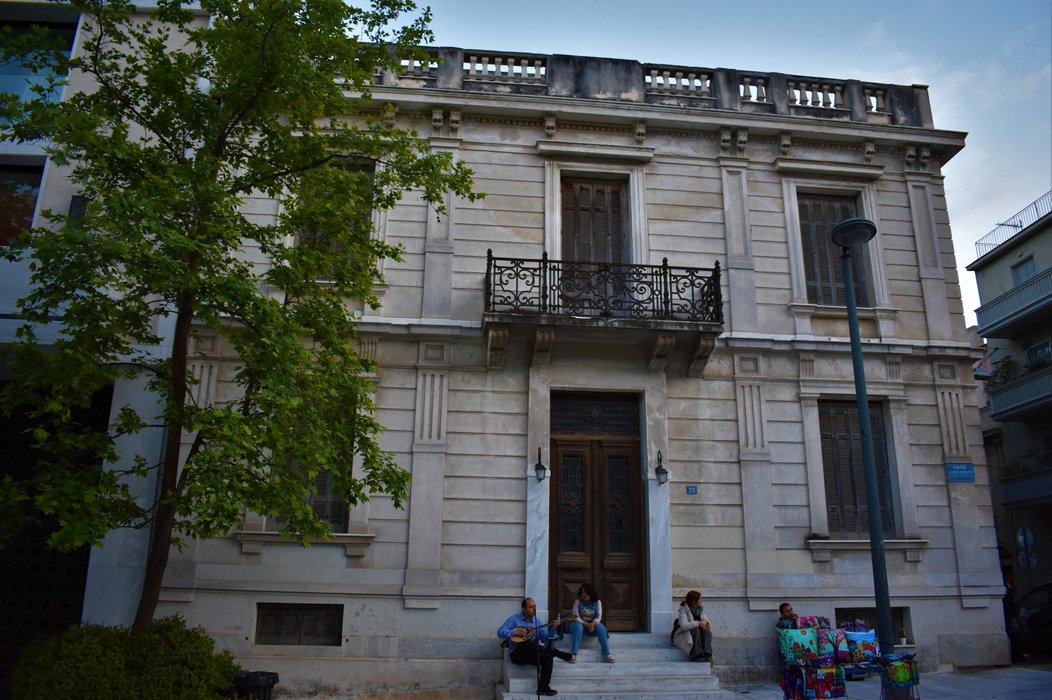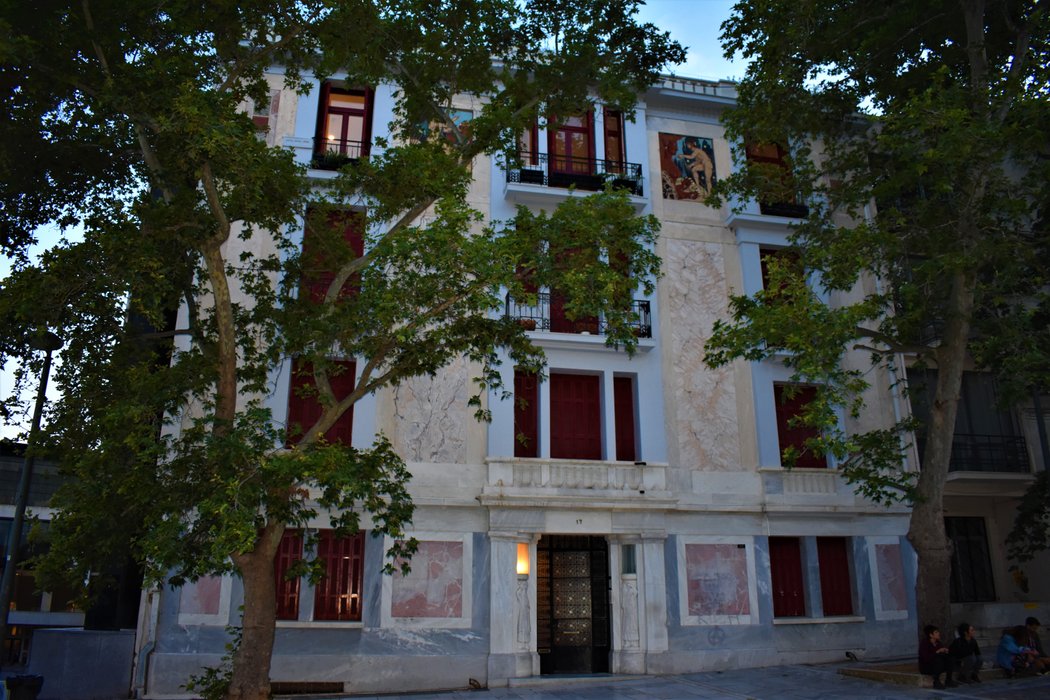 In the middle of the route to the hill of Philopapos, you can see the Odeon of Herodes Atticus which is an ancient stone theatre which was built by Herodes Atticus at 161 bc in memory of his Roman wife and it was renovated in 1950. During the summer months, a number of important cultural events take place in this theater, such as concerts by prestigious artists and ancient Greek theatrical performances. The absolute dream of every performer in Greece is to play at this theatre one day. Unfortunately, this day was full of people and children playing outside the theatre so I couldn't capture what I had in mind in my photos. Also, its gates were closed and guarded by security guards and I couldn't get in to show you the inside, so I'll use a photo from the internet to show you how it is.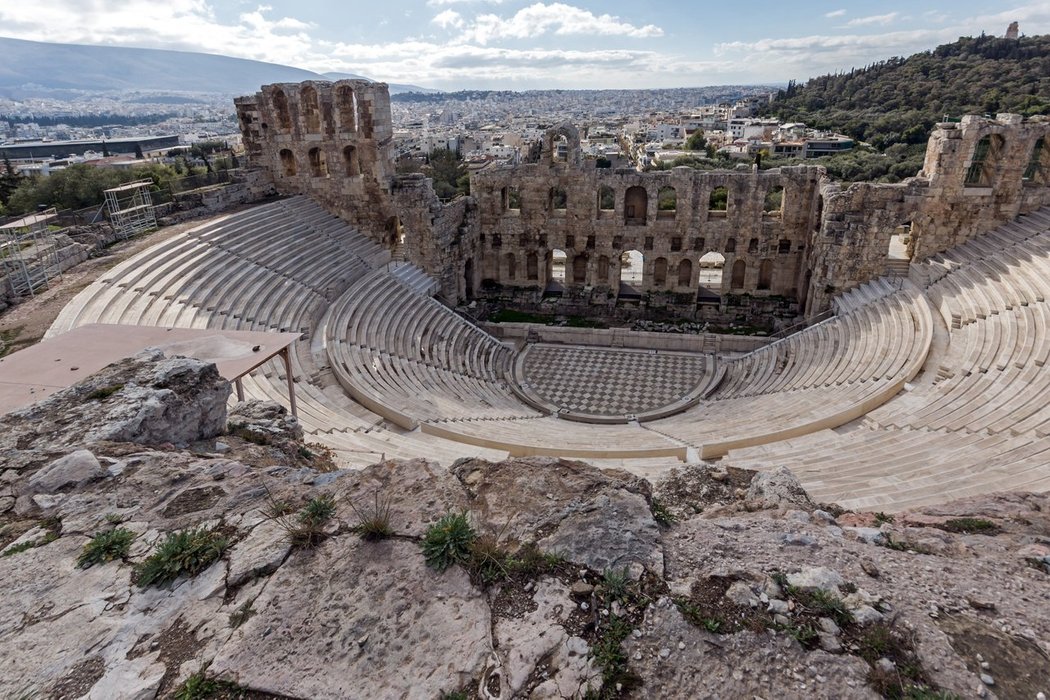 [credit]([https://www.greekboston.com/travel/odeon-herodes-atticus-theater/](https://www.greekboston.com/travel/odeon-herodes-atticus-theater/)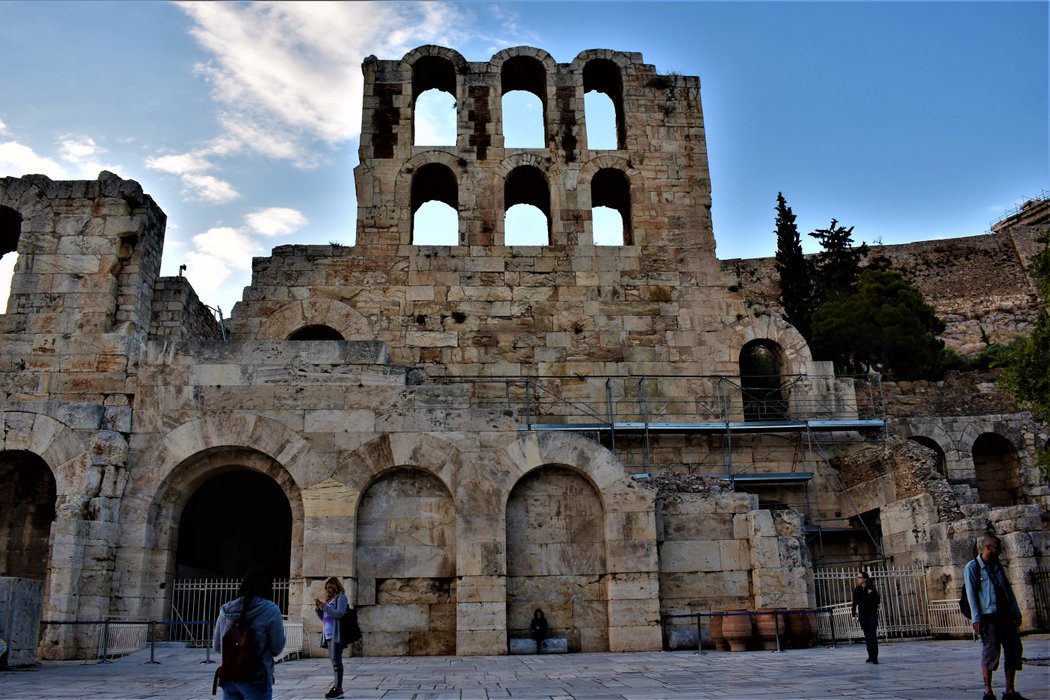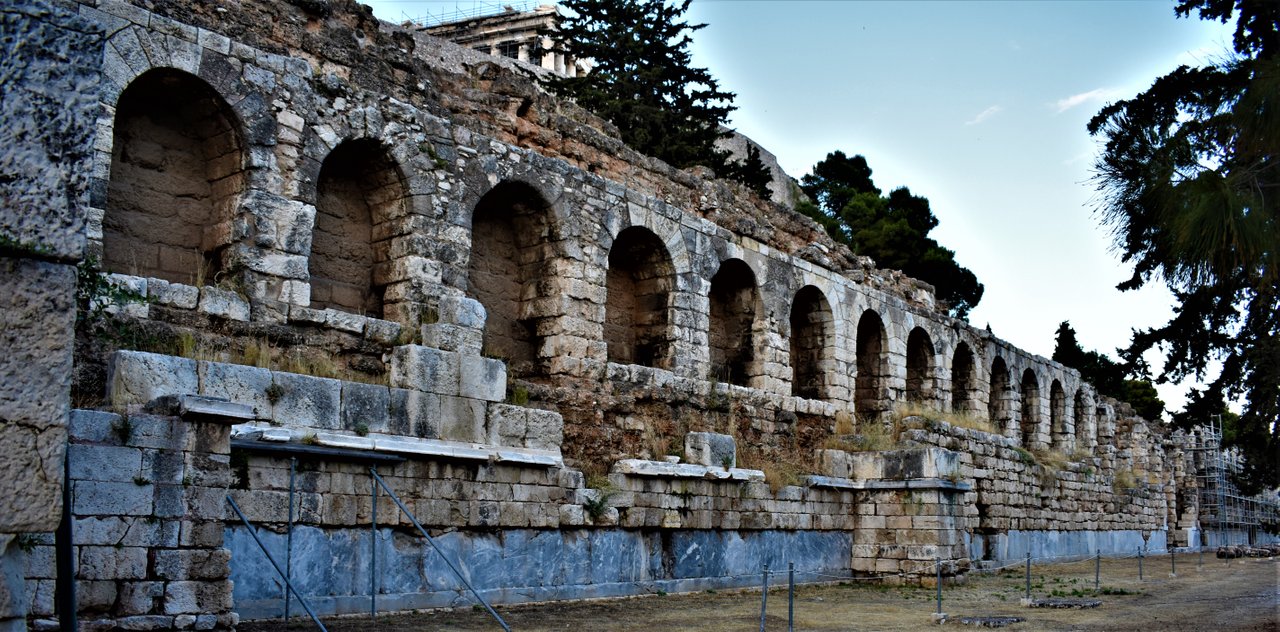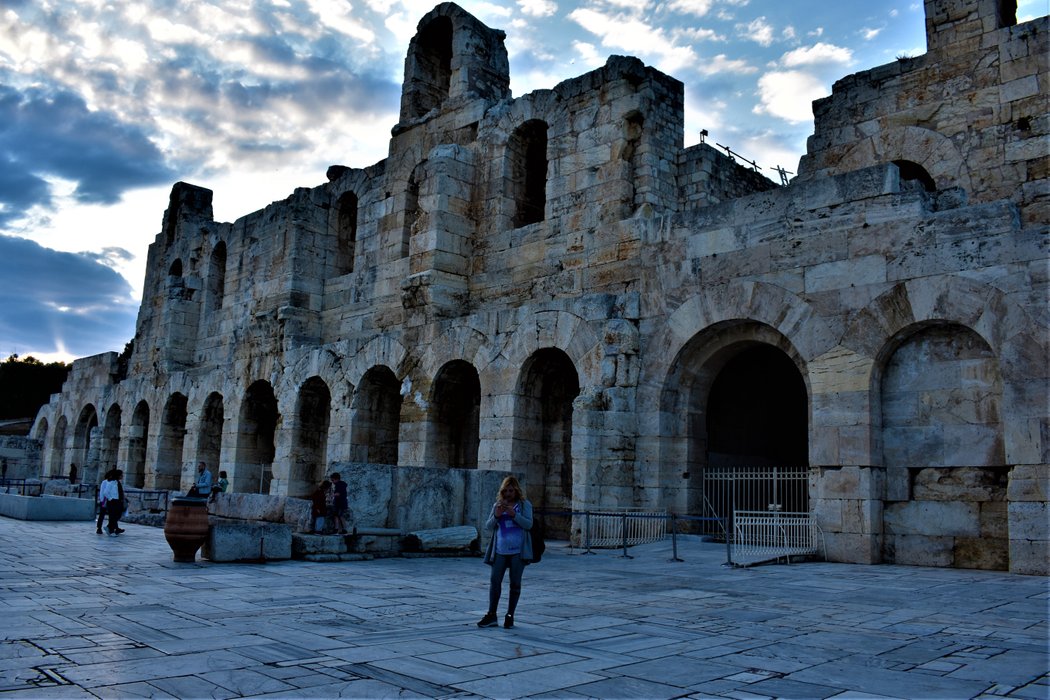 Just before I reached the hill of Philopappos, I saw two pictures that piqued my interest and I took some time to capture some beautiful photos. The first one was a band which was playing Greek island songs and happy people who were dancing in the rhythm of the music under the Acropolis. The second picture was a lady who was making soap bubbles and happy kids around her trying to catch them.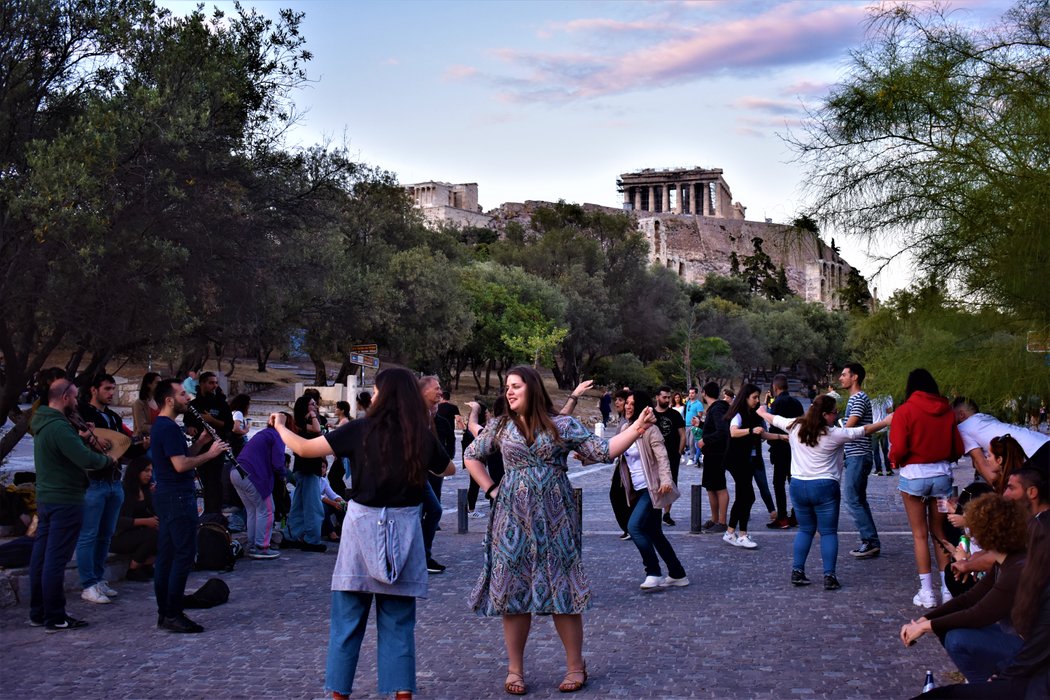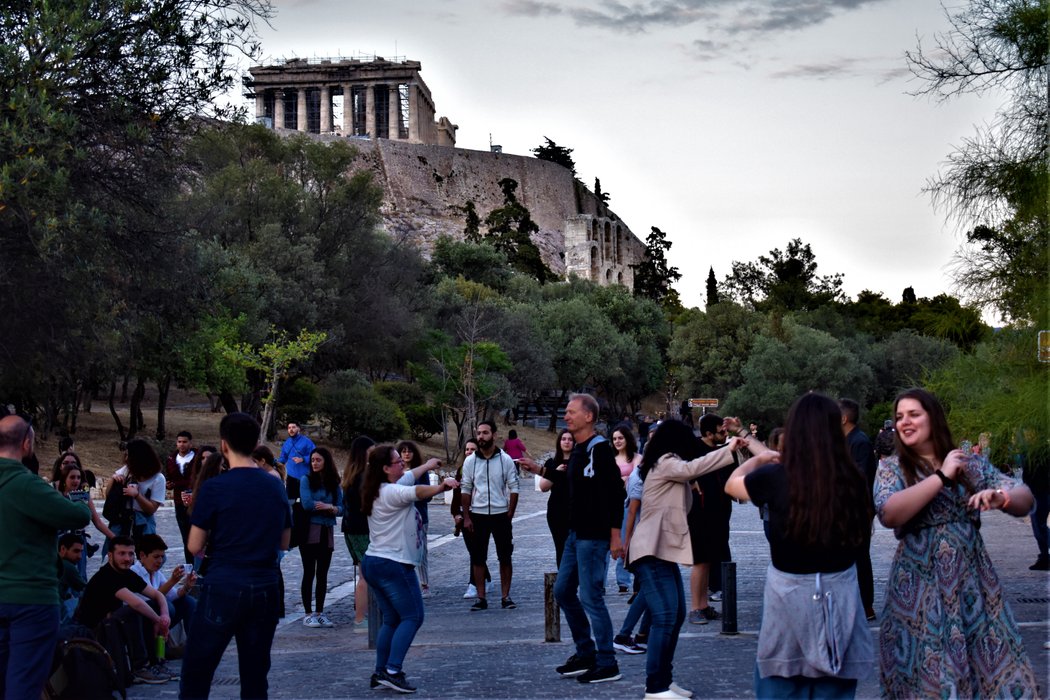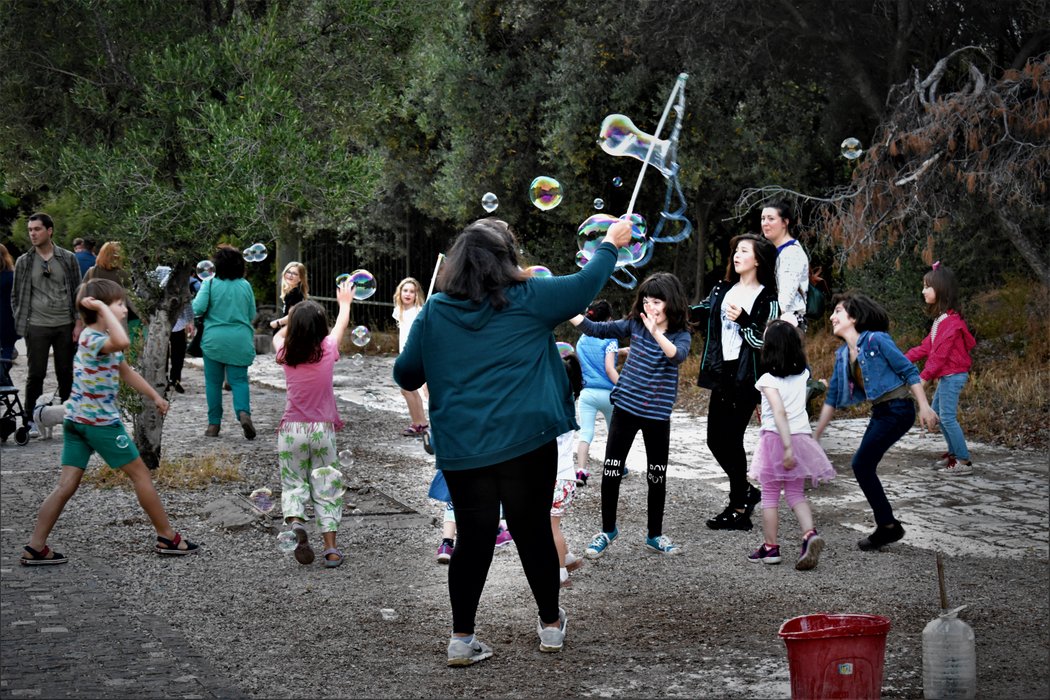 It was a very pleasant evening walk and I will go again for sure. I captured nice photos, I enjoyed the good energy of the Acropolis and the music of street performers. If you ever come to Athens don΄t forget to visit Dionysiou Aeropagitou street for an evening walk. I promise you won΄t deny it and you will feel very peaceful by the atmosphere of this magical place.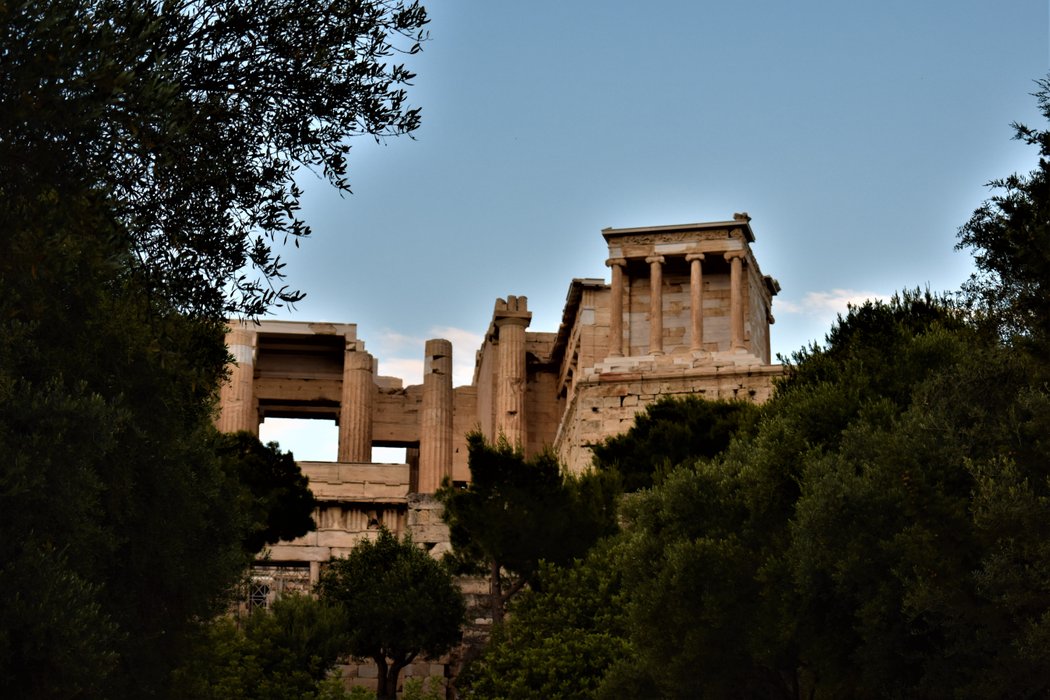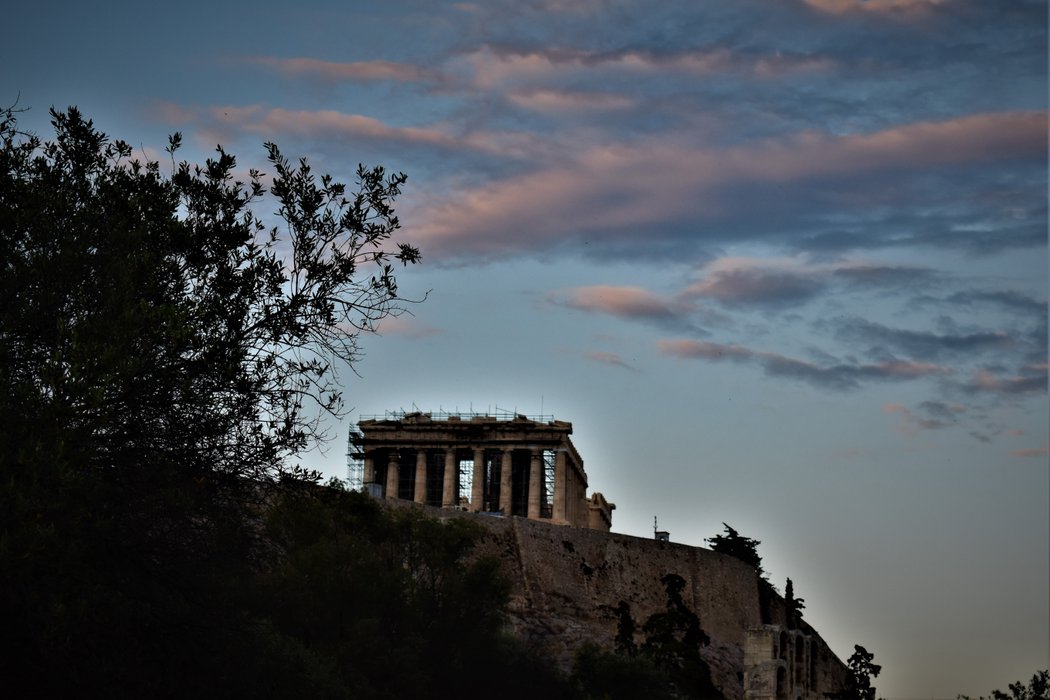 For The pictures of this post I used my dslr camera Nikon d3400 with the basic lense 18-55mm.
Thanks for stopping by! See you at my next post! :)