Renting cabins on Airbnb can be a hit or miss. It usually works out well, but you never know until you get there. The view promised at this cabin in the small town of Valldal did not disappoint.
---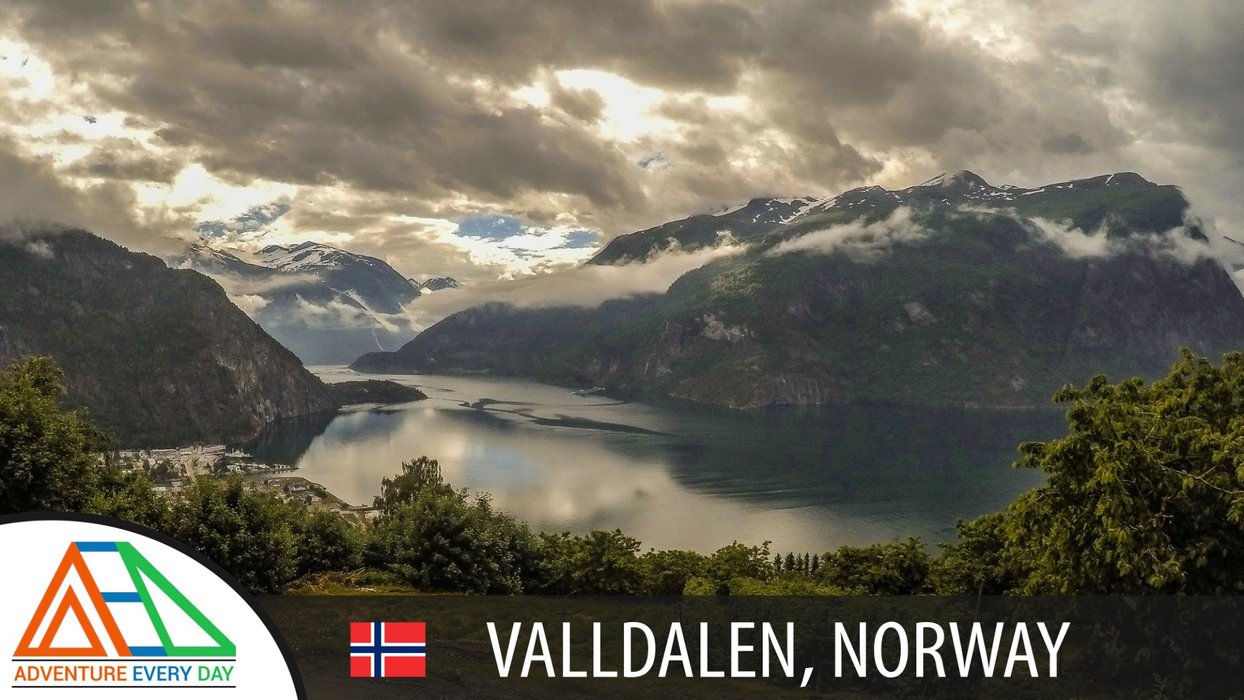 ---
The journey continues
We pick up from yesterday's post from the beautilful fjord of Geiranger, where mom and I went for a boat cruise.
It was a rather pleasant finish to a day that was not without stress, given the bit of car trouble on the way there.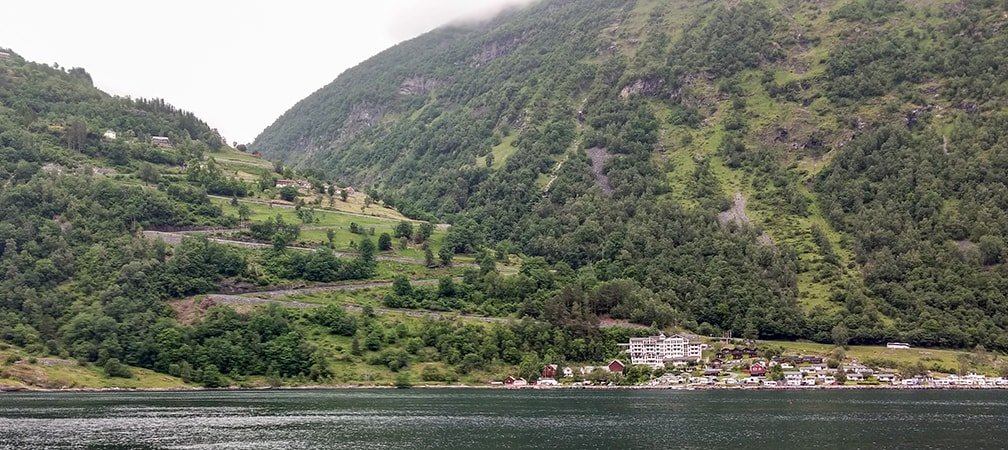 The day wasn't over yet, however. We still had to ascend Ørnevegen to escape the Geiranger valley. This meant the car had to hold up and mom had to overcome her discomfort with traversing narrow mountain switchbacks.
Both went off without a hitch this time around!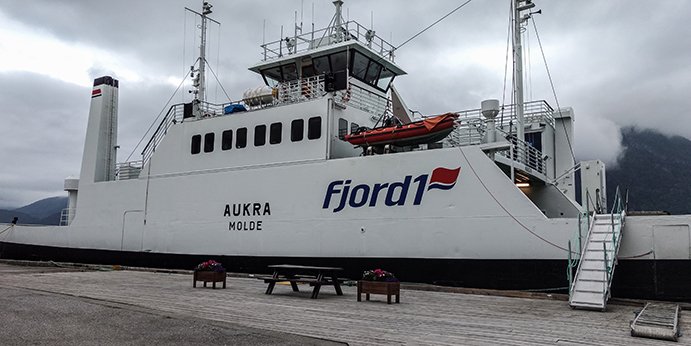 The ferry we had to take was a slightly different story, though. We pulled up just before departure, which is normally ideal, but this time it filled up with 3 cars still in line. And we were car 3.
Not a big deal, as it was only a half hour wait. The only reason I mention it is because, given some of the earlier delays, it was already getting a bit late - almost past the agreed meet up time with the Airbnb host.
I also didn't exactly have the address nailed down. Google Maps is pretty good these days, but even it was struggling to pinpoint exactly where this place was.
It was supposed to be somewhere around here, the town of Valldal:
I drove to about where I thought it was supposed to be, but it still wasn't obvious. The clock was ticking. Time to call.
Now again, this isn't normally a big deal, but a bit of a language barrier ensued. I'm quite fond of the Norwegian language and usually at least try to stick to it instead of relying on English, which almost all Norwegians are quite proficient in.
Almost all.
It's not always completely true, especially out in the countryside. Adding to the difficulty is that Norwegian is not really one language.
There are actually dozens of dialects from all different parts of the country, and even two official versions: bokmål (book Norwegian, the more common, especially around Oslo) and nynorsk (New Norwegian, a collection of dialectical language from around the country).
Basically, everyone has some of their own dialectical words, phrases and accents.
Our hostess Solveig was a very sweet lady, but it was obvious from the get-go that I was pretty clueless about the local dialect here, and being an older person from a small village, English wasn't really an option anyways.
So I tried my best, and after some struggling and driving around, we arrived at last.
Another Norwegian cabin delight
Solveig could not have been a more gracious hostess, despite our late arrival. Conversation was a bit easier in person than over the phone, so it went okay. And she even offered us a basket of fresh, local Norwegian strawberries. Score!
The view from the porch of the cabin was every bit as good as advertised. A full 180-degree spectacle of pure Norwegian fjord heaven.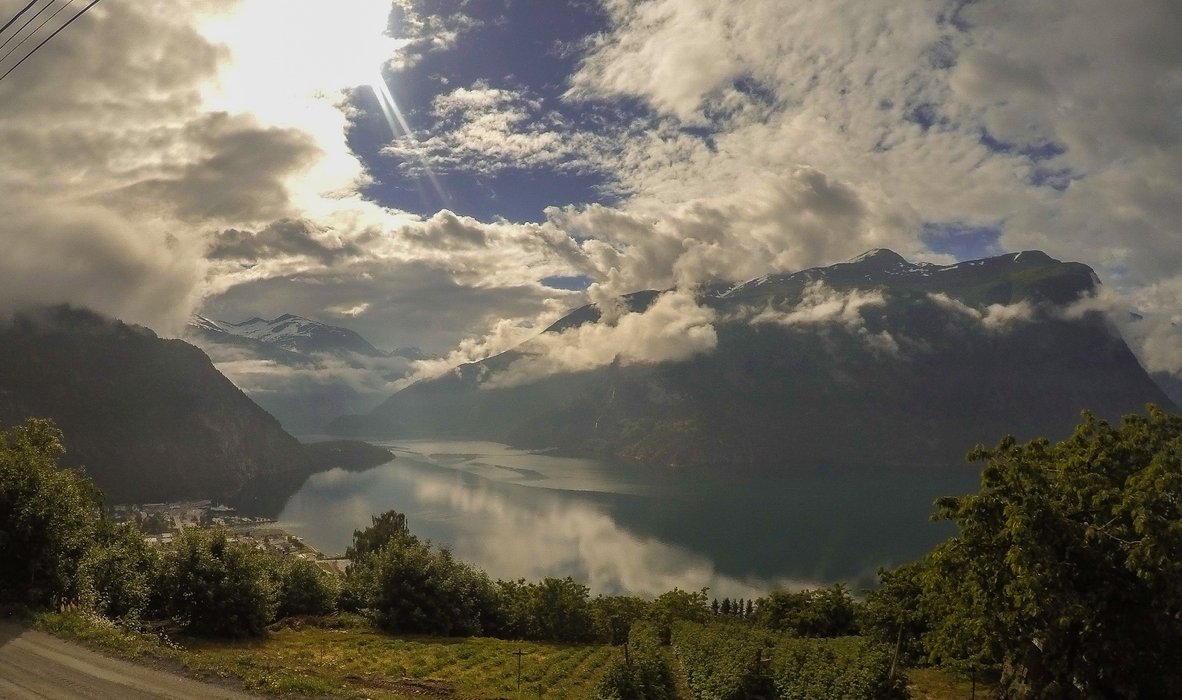 See for yourself in pictures:
As beautiful as Valldalen was, it was soon time to move on to a place that turned into a bigger adventure than we bargained for: Trollstigen.
See you there in my next post!