800 year old churches, grass-roof cabins, rushing waterfalls, extreme descents, car trouble, boat cruises, a drone accident, and 10,000 memories shared with my mom. Definitely a trip I will never forget, and I have the video to prove it!
---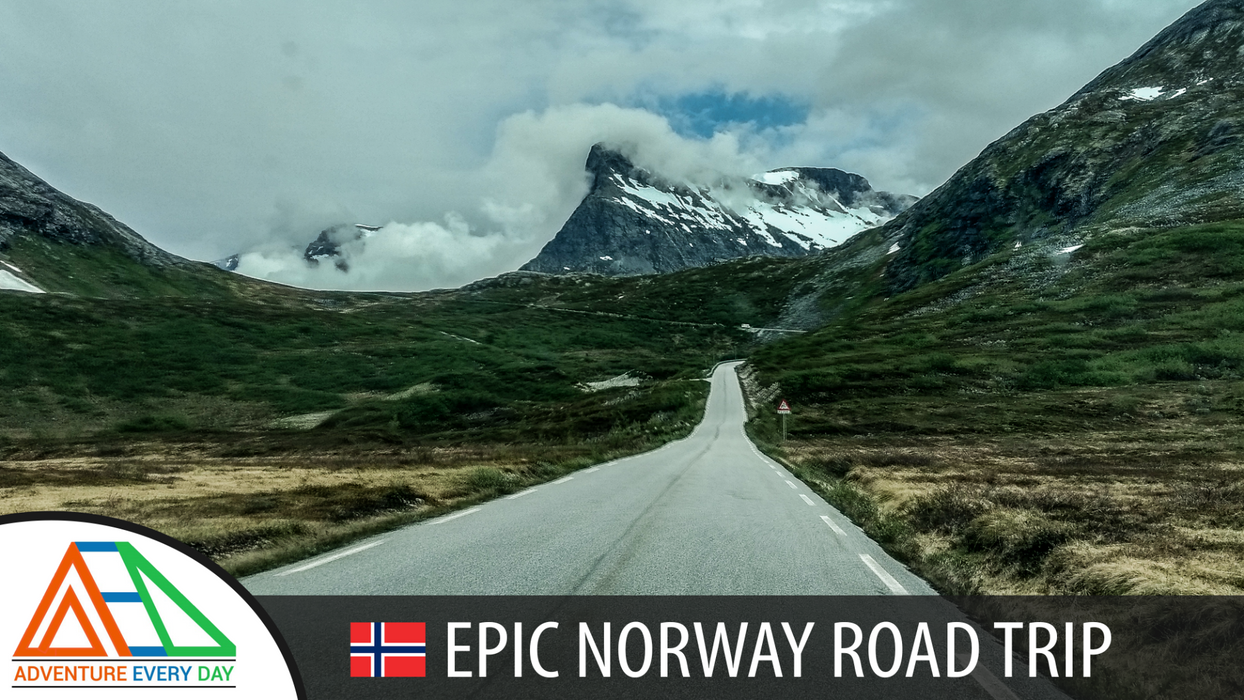 ---
A quick recap
In the past week, I've highlighted 6 of the highlights of the road trip, with a video from each highlight. Now it's time for a quick recap, with the grand finale, my #6 top video on my countdown list to follow.
#1 - Ringebu stavkirke
We kicked off the adventures with an unplanned stop by a stave church we found unexpectedly. A beautiful remnant from a time long past, but not forgotten:
---
#2 - Vågåmo grass roof cabin
Perhaps the most charming place we've ever stayed at! Simplicity and perfection, a turf-roofed gem:
---
#3 - Reinheimen National Park
Some of the most beautiful water we've ever seen! Not bad for an unplanned stop:
---
#4 - Geirangerfjord
The king of the fjords perhaps. At least one of the most visited by tourists like But there is often a reason for fame. We survived a scary trip with shaky brakes in the car and were rewarded with this:
---
#5 - Valldalen
Not the easiest place in the world to find, but once we got here, we weren't in a hurry to leave these views:
---
#6 - Trollstigen
The famed Trollstigen did not claim us, but it sadly did claim my drone. Oops! Not before we were able to get some good shots in, though:
---
All of those points taken together made for a truly excellent adventure. So much so, that it was necessary to encapsulate all of them together in one post. I present to you the #6 video from the Top #10 Best Travel Videos countdown: An Epic Norwegian Road Trip:
---
I hope you enjoyed this series and the final video! It's been fun bringing it back to life here. I look forward to sharing more adventures very soon!