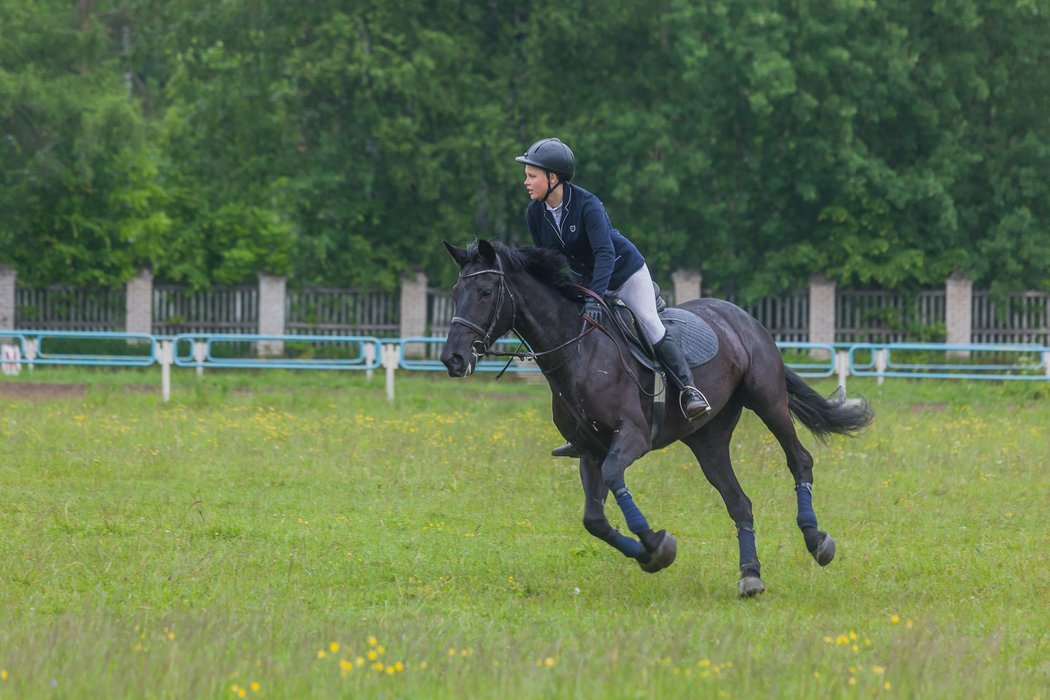 Young girls on hourses
I think everybody knows Doors song with this name "Riders on the storm".
This was the last song Jim Morrison recorded.
This evolved out of a jam session when the band was messing around with "Ghost Riders In The Sky," a cowboy song by Stan Jones. It was Jim Morrison's idea to alter the title to "Riders On The Storm." Ray Manzarek used the electric piano to create the effect of rain. If you listen closely, you can hear Jim Morrison whispering the lyrics over his own singing, which causes a kind of creepy…
I've read it on the site when I was looking for lyric of this song.
---
Yesterday I saw these riders and it was in the rain. Maybe it wasn't storm but it was raining. It's a pleasure to see at hourses and young little girls who was riding.
Man on a horse had a lot of names in all countries. Man on a horse is a knight. In German and French, the Italian word knight is formed from words associated with horses. For example, "rider" from the Middle High German "rîtære", franch "chevalier", english "knight", italian "cavaliere".
A horse is an old friend of a man.
At the weekend I was at the hippodrome. It's located in our Kostroma city. There were competitions in jumping. It was very interesting to look at this, despite the bad weather. It was raining, the grass was slippery. One of the horses slipped and fell. The rider did not suffer.
It's nice to look at the shape of the riders. White trousers and black boots. Helmets with a visor. Spurs and saddles. All this is very beautiful, just like the horses themselves are beautiful. These powerful animals are graceful.
As I understand it, on June 20 more large competitions will be held and I'm going to come see.
I hope the weather does not fail and I will make interesting photos.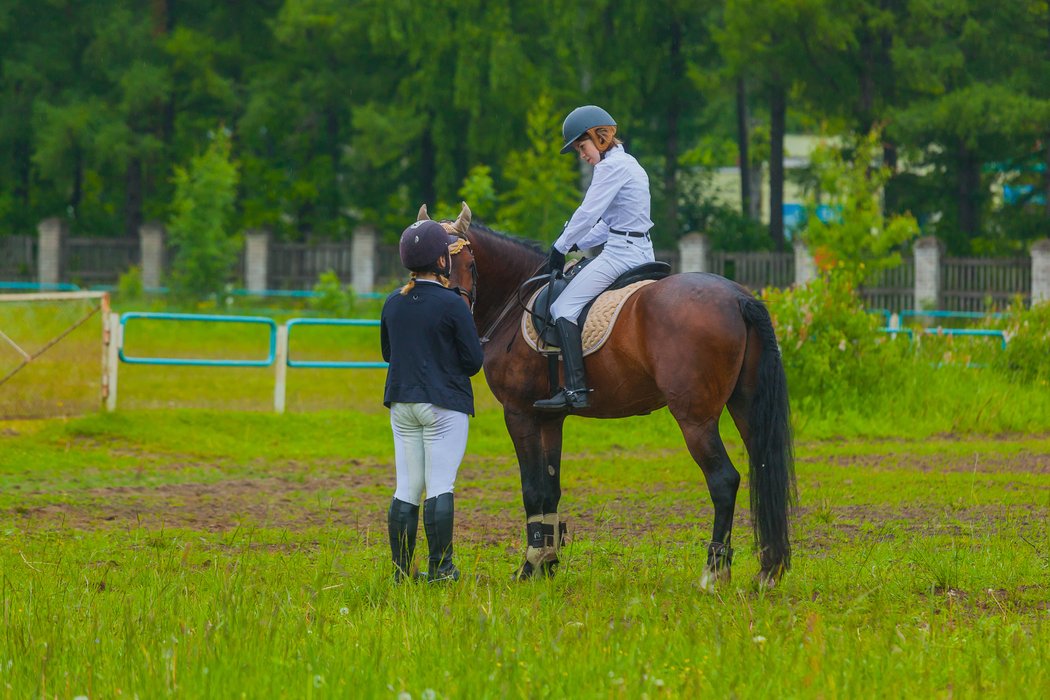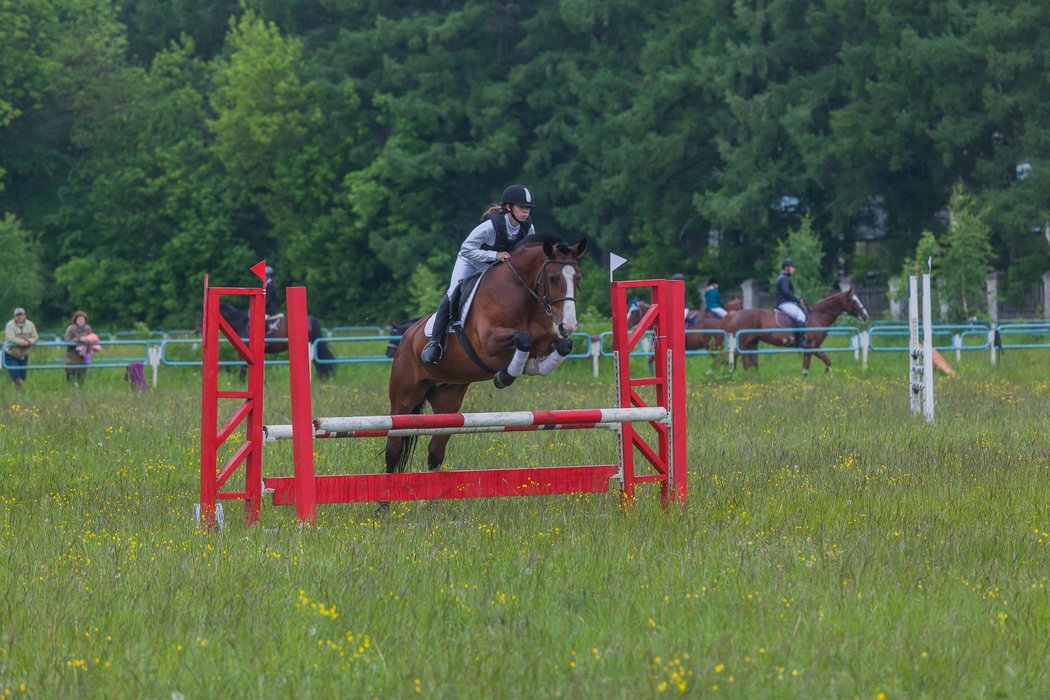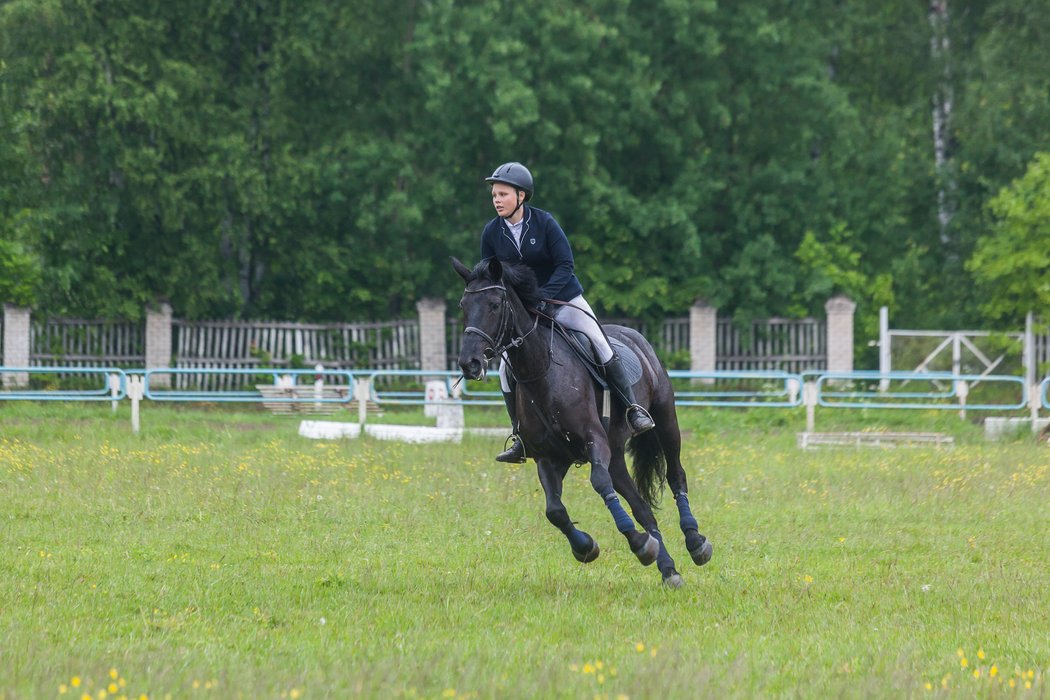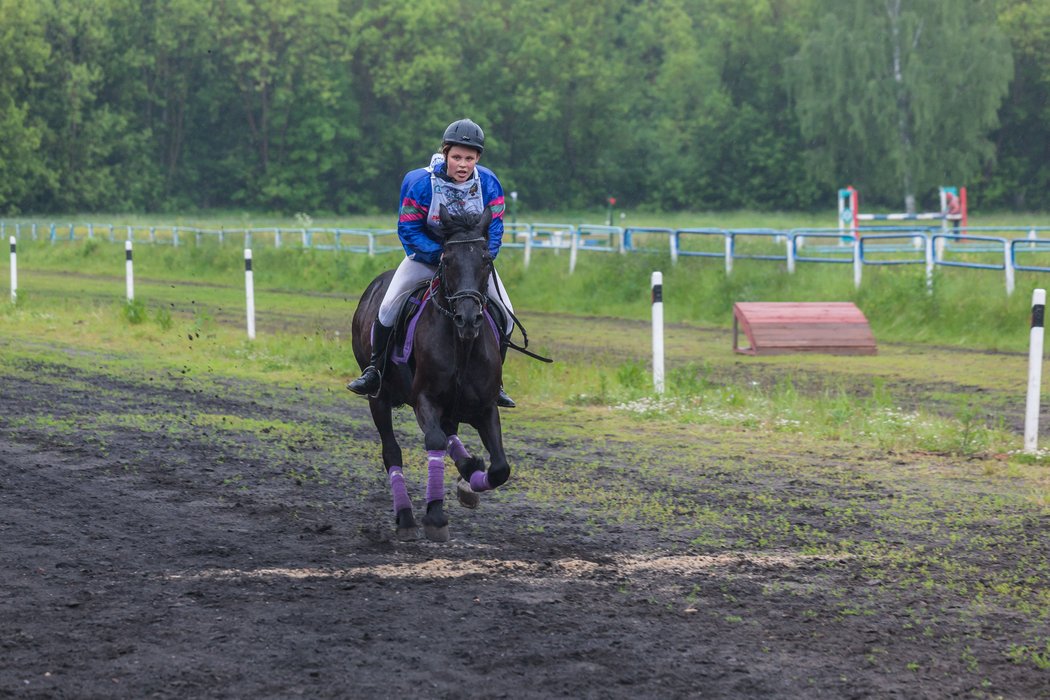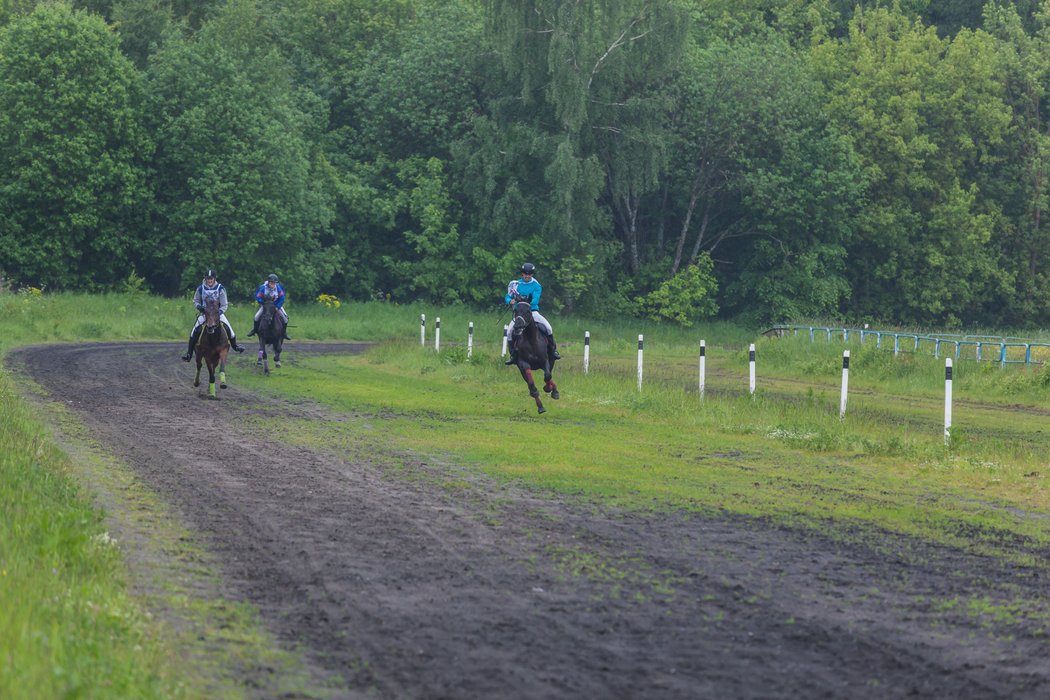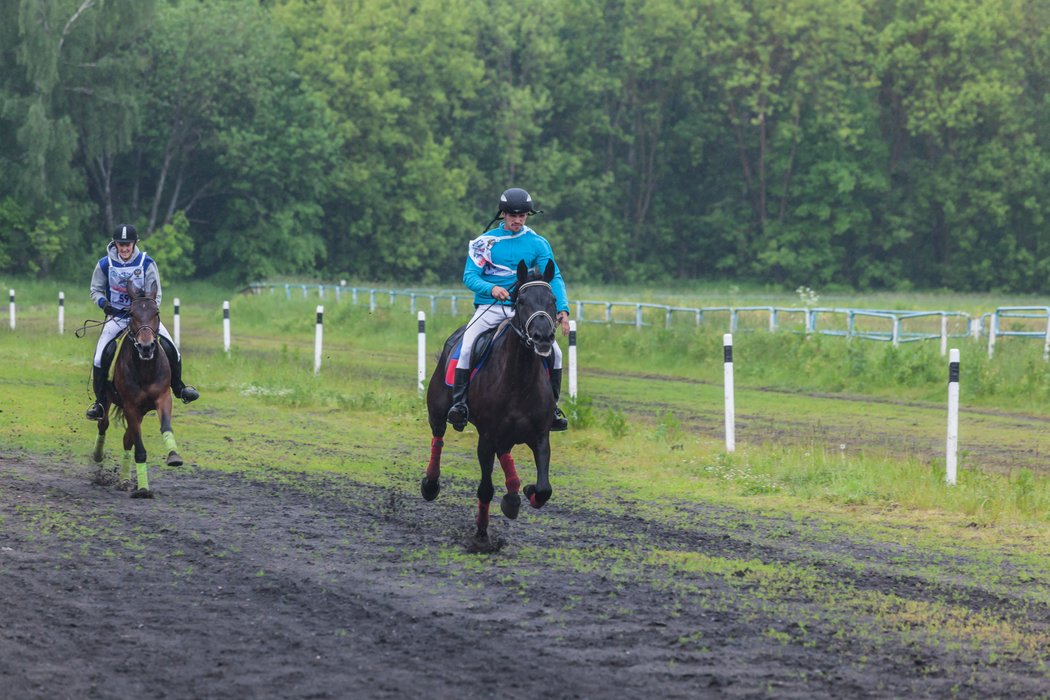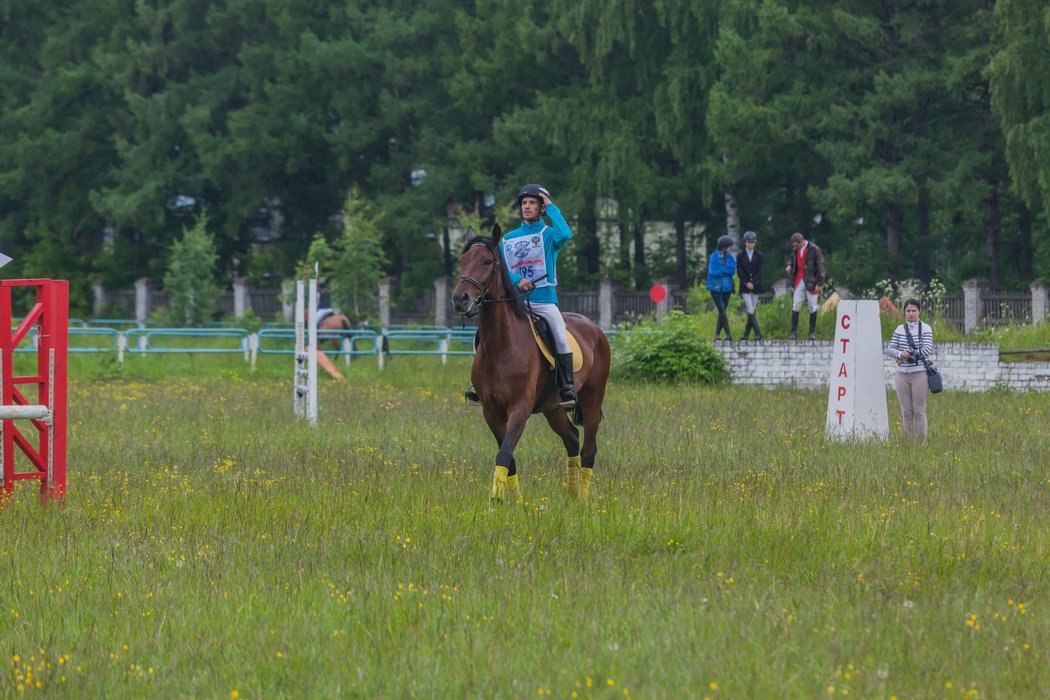 "Riders On The Storm". The Doors Lyrics.
Riders on the storm
Riders on the storm
Into this house we're born
Into this world we're thrown
Like a dog without a bone
An actor out on loan
Riders on the storm
There's a killer on the road
His brain is squirmin' like a toad
Take a long holiday
Let your children play
If you give this man a ride
Sweet family will die
Killer on the road, yeah
Girl, you gotta love your man
Girl, you gotta love your man
Take him by the hand
Make him understand
The world on you depends
Our life will never end
Gotta love your man, yeah
Riders on the storm
Riders on the storm
Into this house we're born
Into this world we're thrown
Like a dog without a bone
An actor out on loan.
Riders on the storm