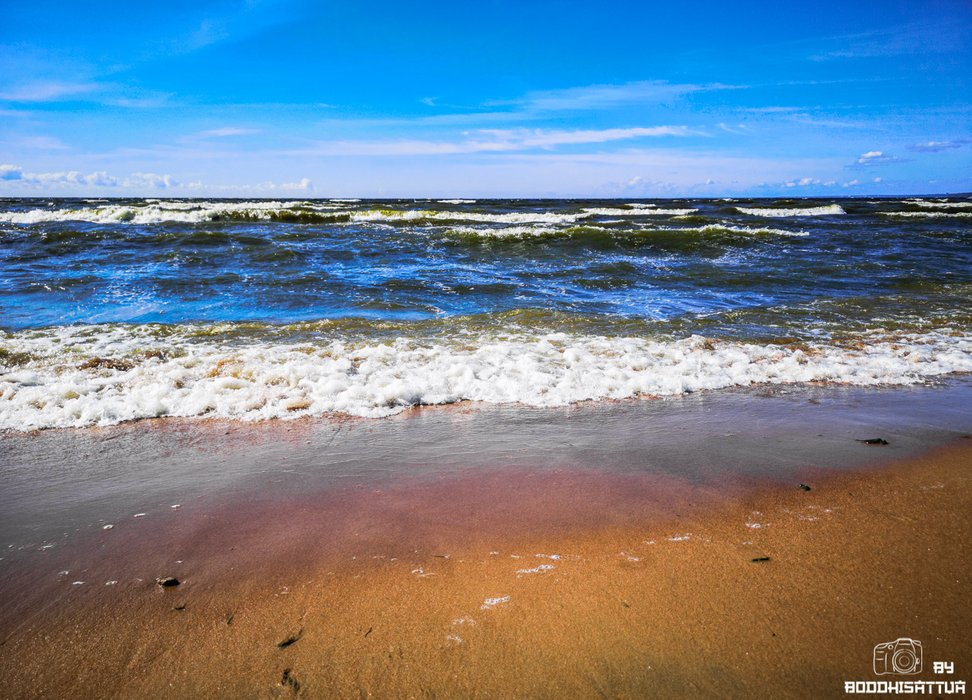 Today I want to continue my photo story about a walk along Laskovy beach, which is located on the shores of the Gulf of Finland in the vicinity of Solnechnoe village. My family and I arranged this walk in late summer.
As I already said, it was windy and cool on the shore of the bay. But thanks to the bright summer sun, the mood remained good.
Going closer to the water, I tried to photograph the waves near.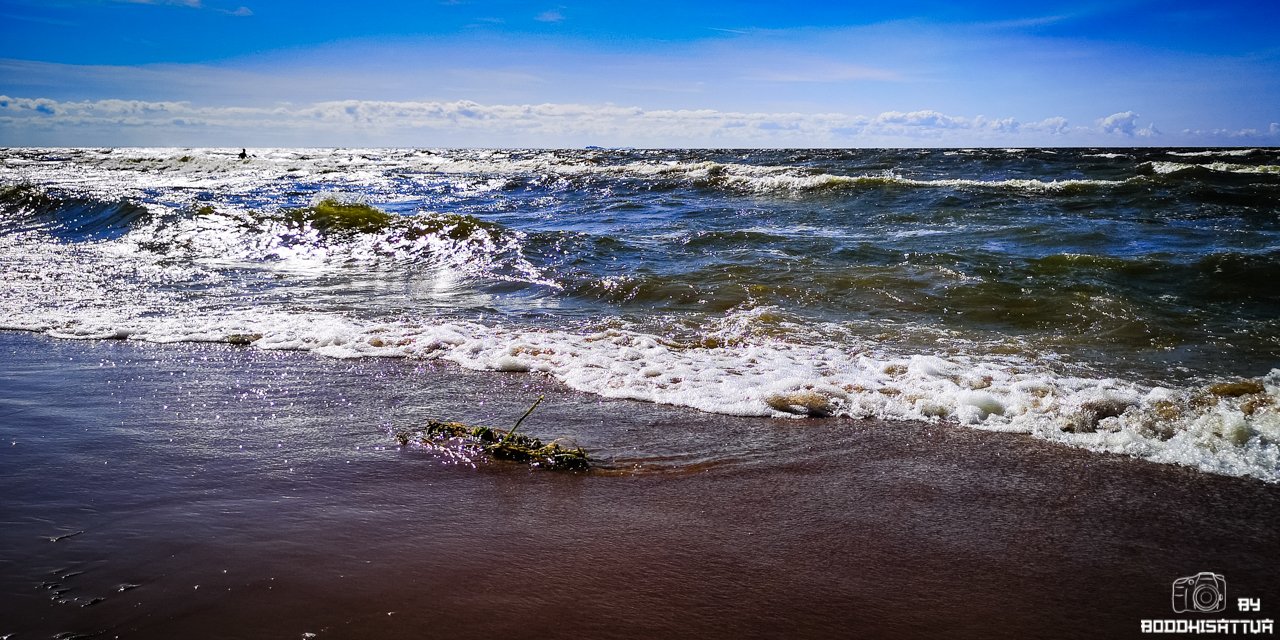 Waves washed ashore some green algae.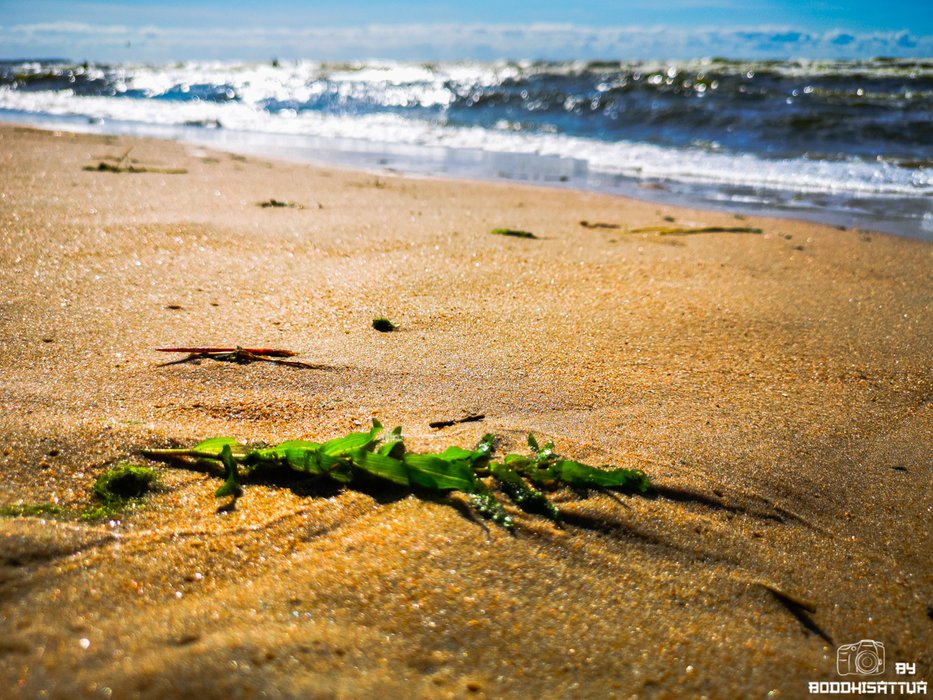 And some small pieces of wood.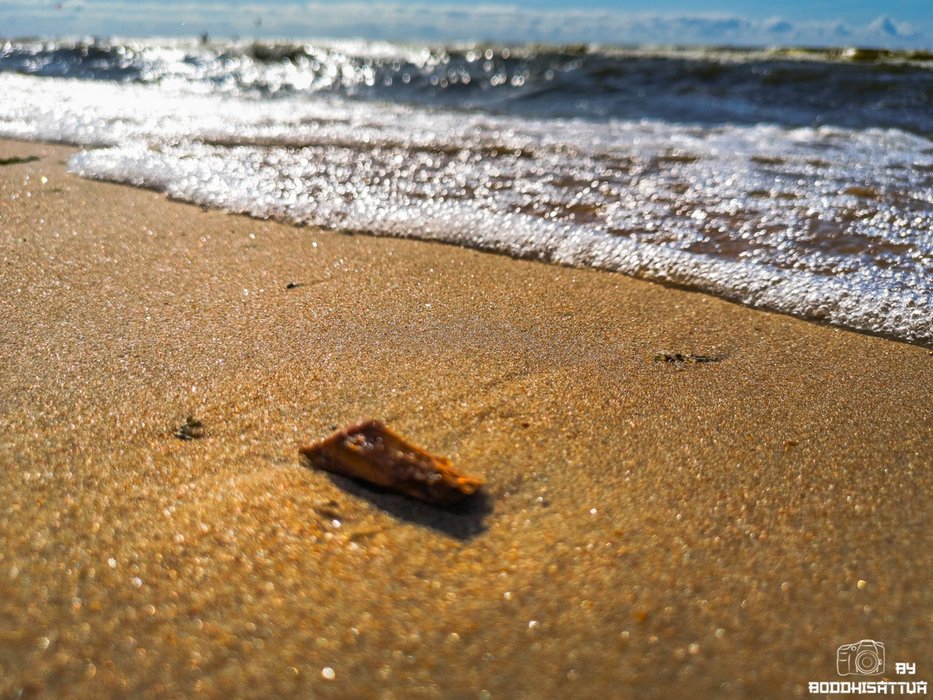 Cold seething waves did not inspire confidence, but someone was not afraid to swim in them. The wave wet my legs and I was not comfortable.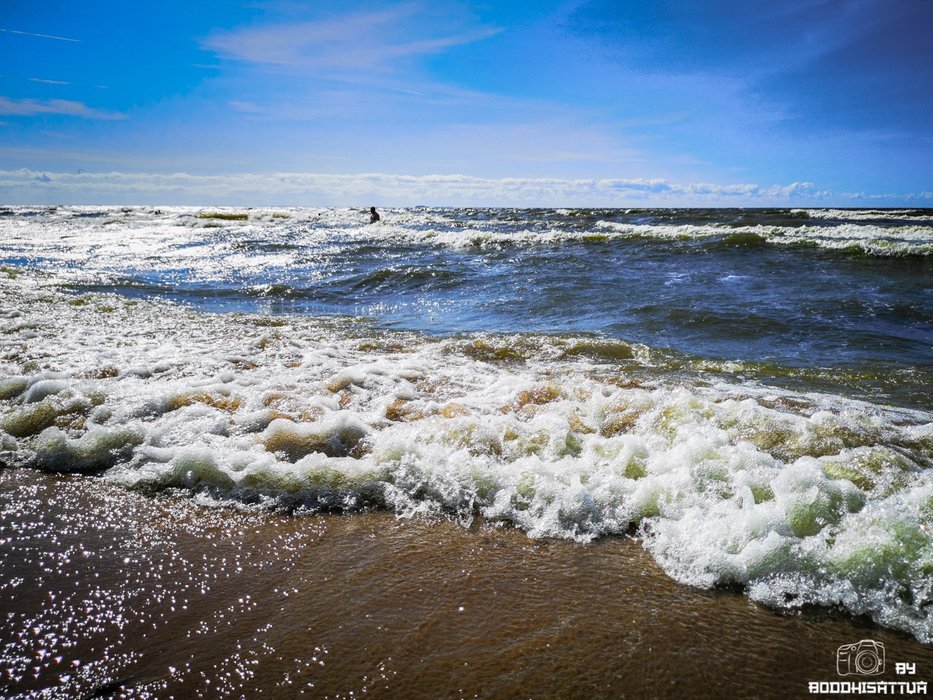 Then I went to the sand and decided to take pictures there. The sand was pleasant enough despite the weather. Such sand was on the beaches in my childhood. Therefore, I like this place so much.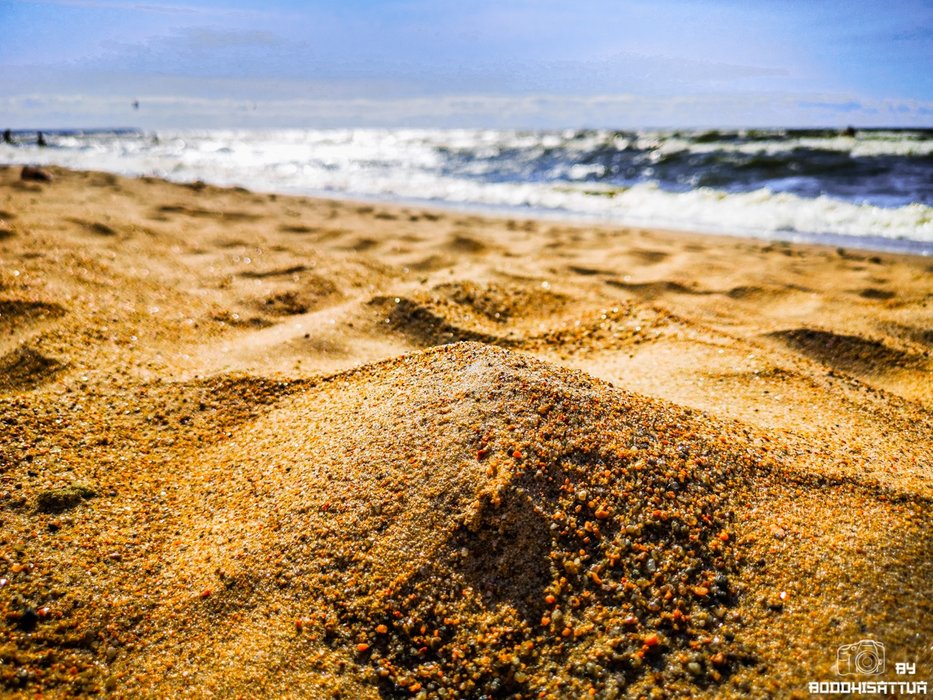 Suddenly I saw a feather in the sand. Since groups of seagulls were walking in places on the beach, I decided that this feather belonged to a seagull.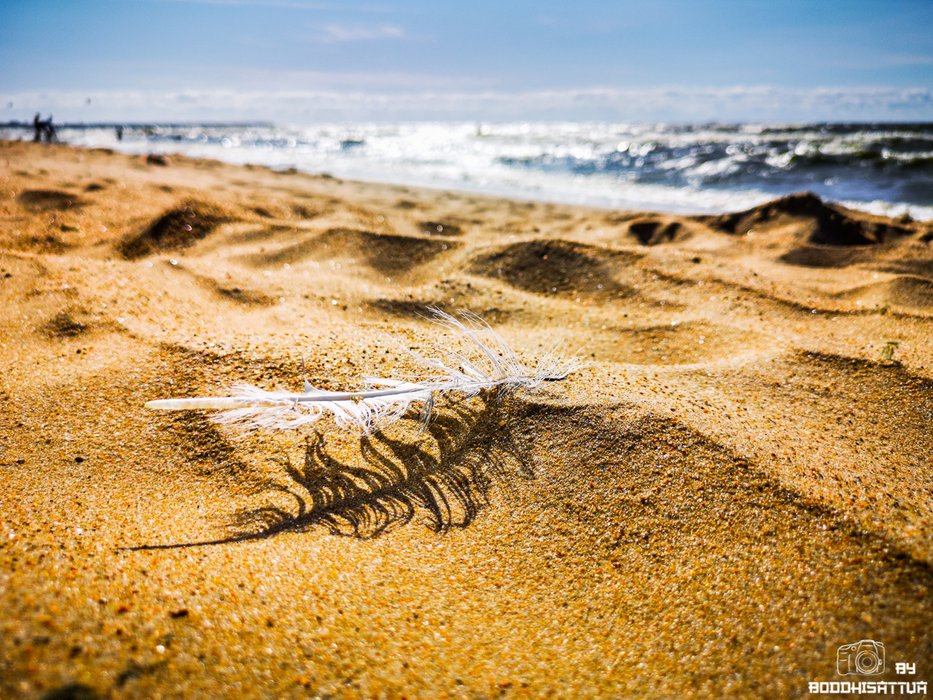 I looked around, saw a group of seagulls on the shore and decided to try to approach them to take a picture.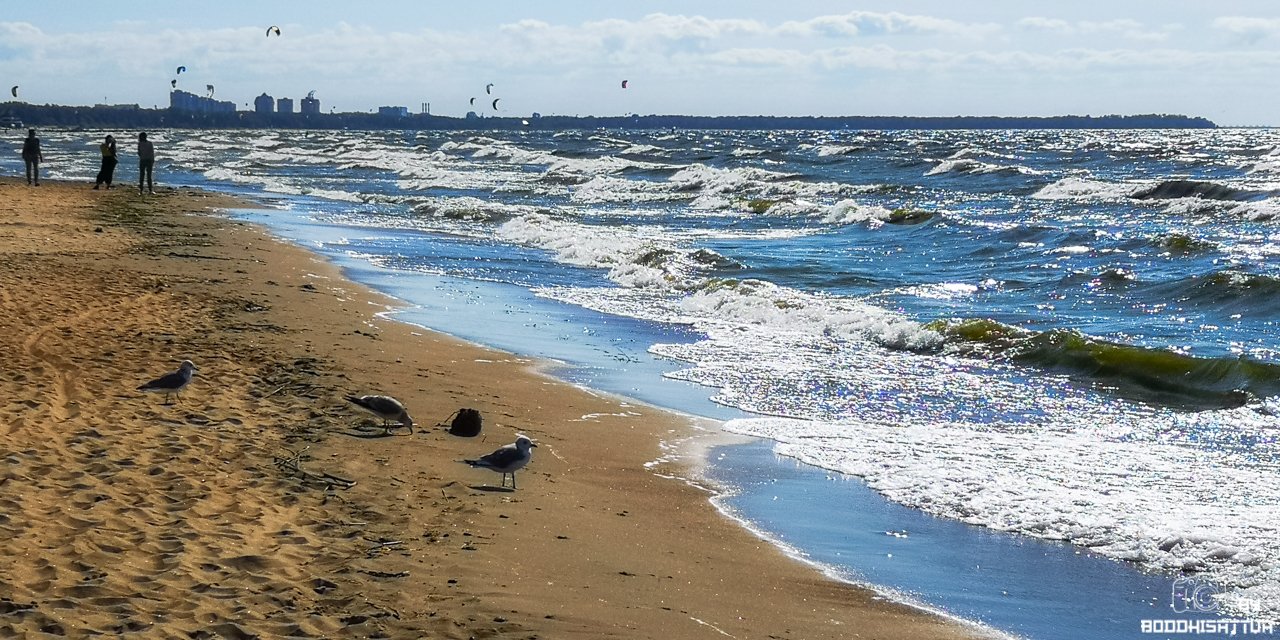 But the seagulls did not let me close to themselves. I managed to photograph one of them in flight.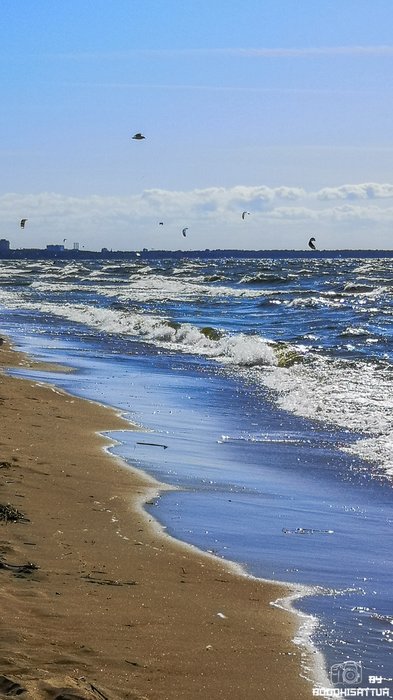 And in the distance over the bay, kites soared like seagulls. I have never seen so many kites in one place.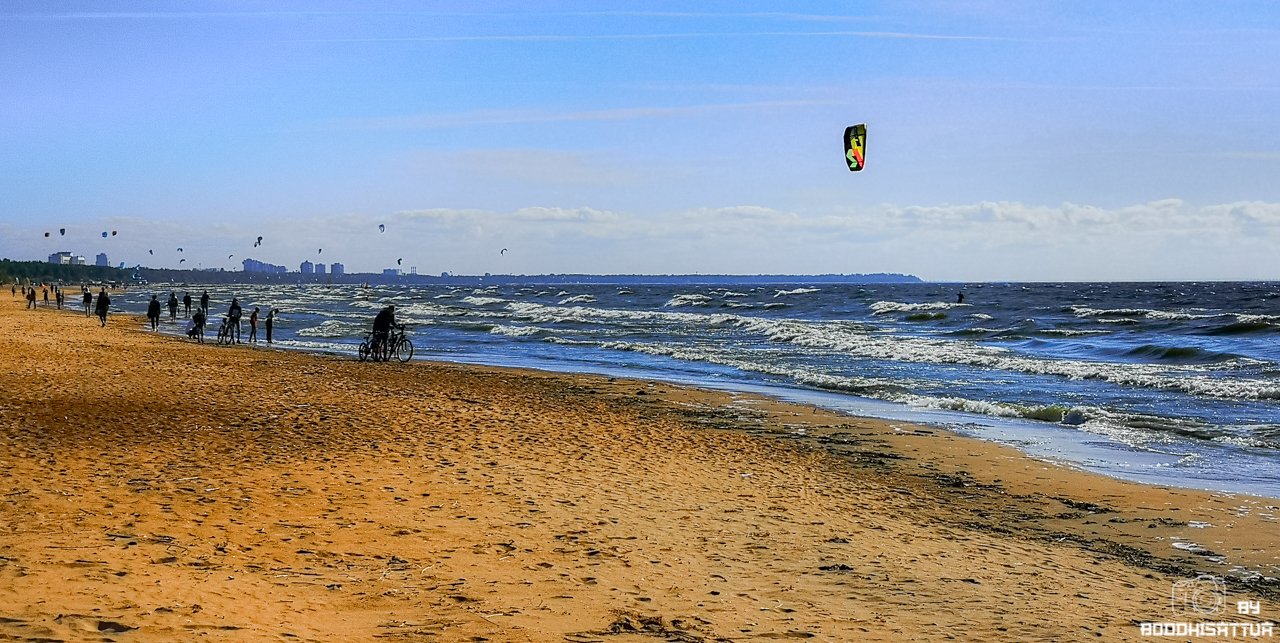 That concludes my story today. I hope you enjoyed it.
After all, there are many my other photo walks ahead.
---
---
Huawei P20 Pro
---
I strongly recommend to open the photo in a separate tab to appreciate it.
---