Today I want to share with you the photos that I took while walking around the center of St. Petersburg shortly before the New Year. The city was very beautifully decorated and, being in the center of the city on business, I could not help but walk and take some photos.
My walk began at Nevsky Prospekt, from where I walked along the Fontanka River embankment at the Lomonosov Bridge. I talked about this not so long ago.
I will continue my photo walk today From this bridge.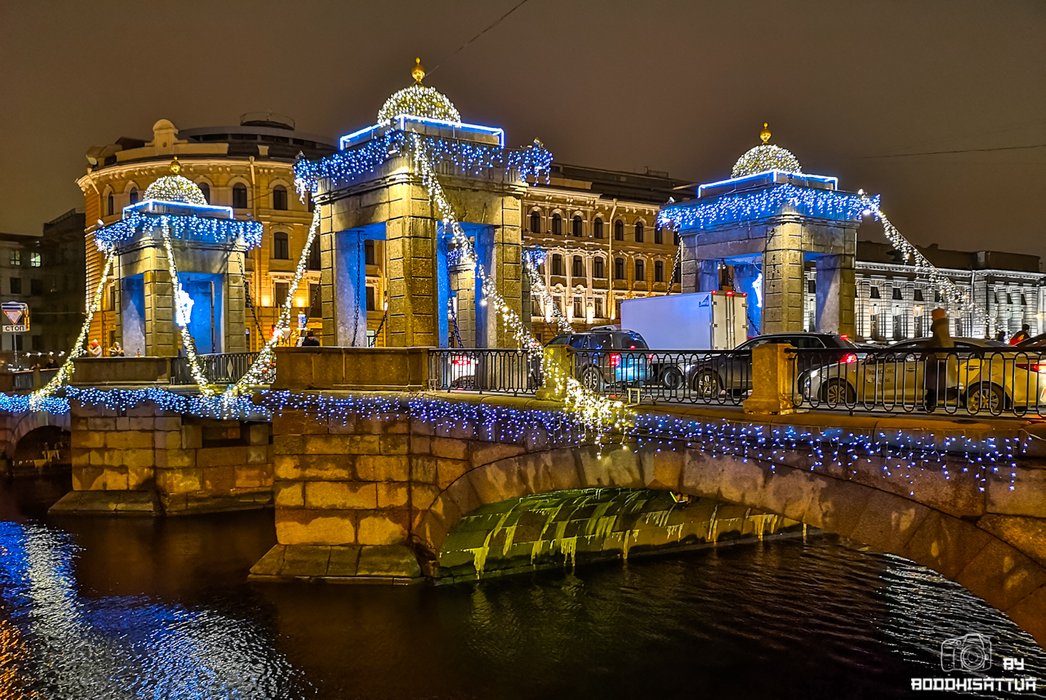 Immediately after the bridge, I found myself next to a small square.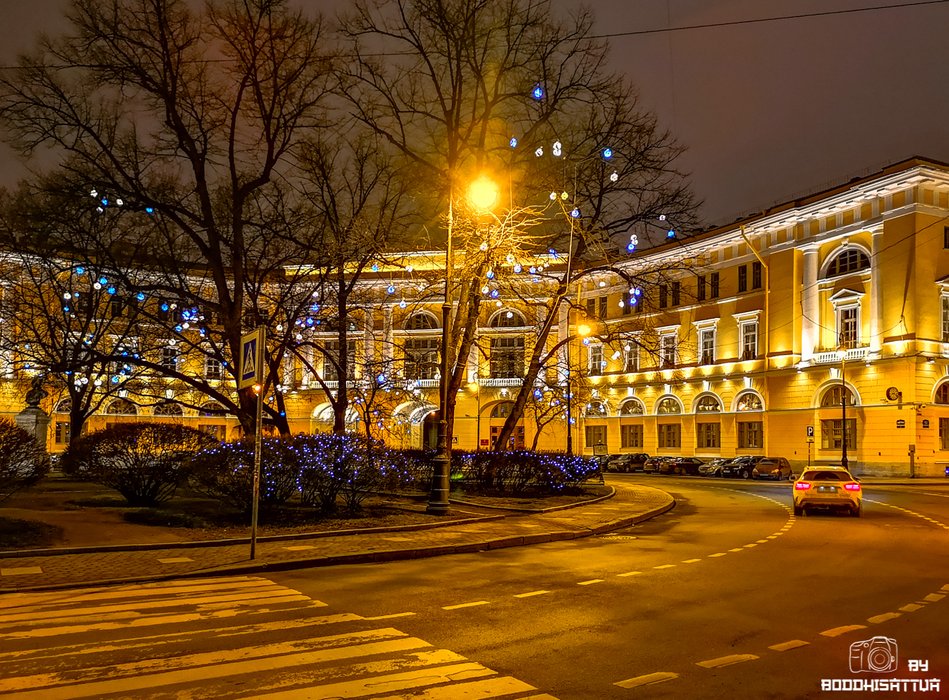 The trees in the square were decorated with New Year's lanterns. It looked great.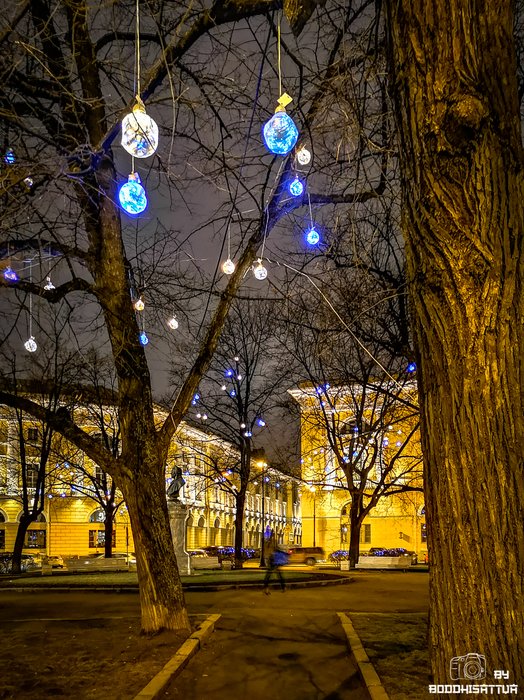 From the square I headed to the street of the architect Rossi. You can see the hotel on the left, named after this illustrious architect. And there in the distance to the right was the Lomonosov bridge.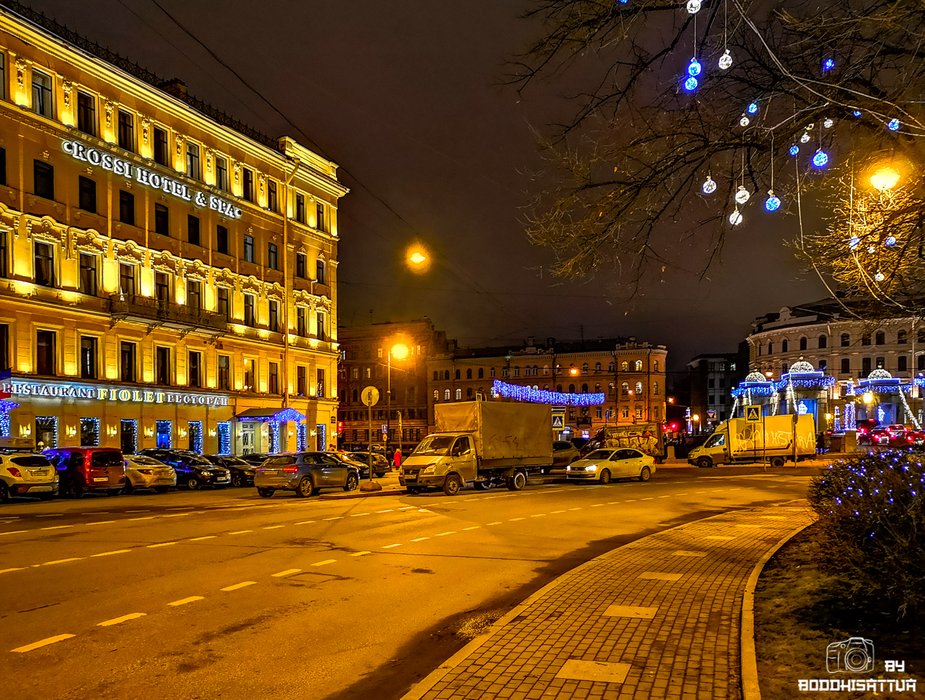 The street of the architect Rossi is very short, but its architecture is immediately impressive.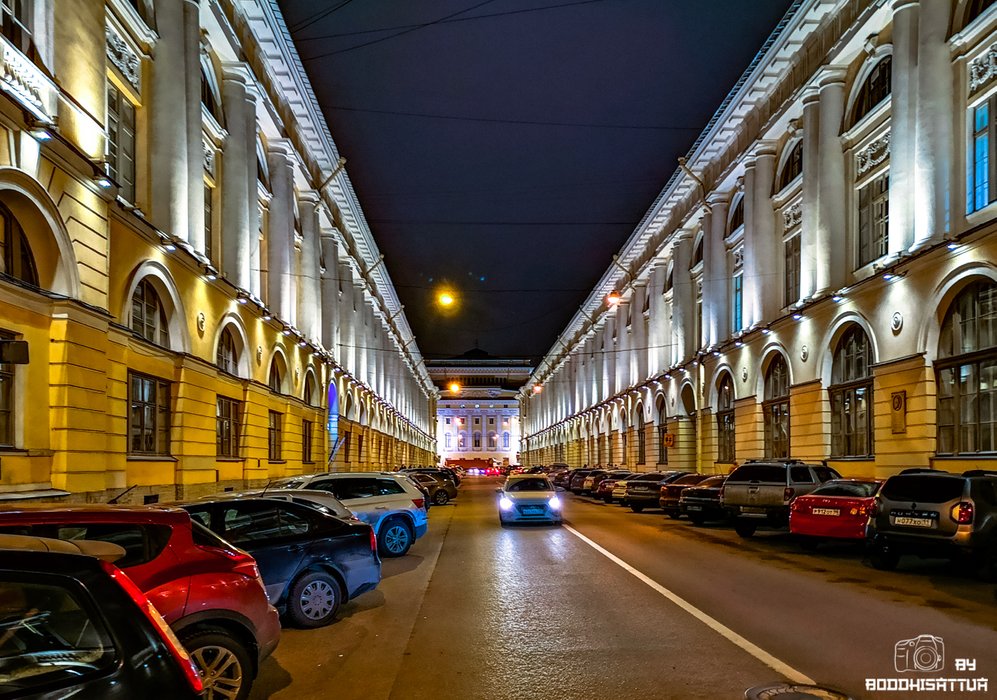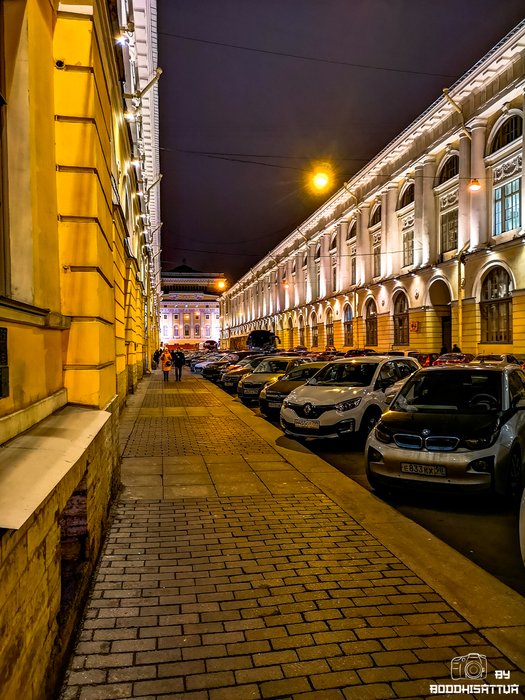 This street leads to the building of the Alexandrinsky Theater. This is also a very large and magnificent building.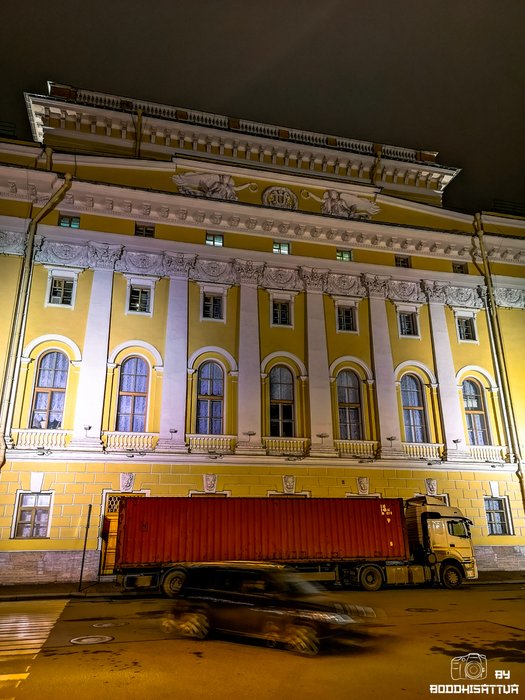 Before, I would not pay close attention to the architectural delights of this building. But thanks to my love of photography, I am learning to see the beauty around me.
And this architecture is truly impressive. At the same time strict and sophisticated, it carries many different decorative elements.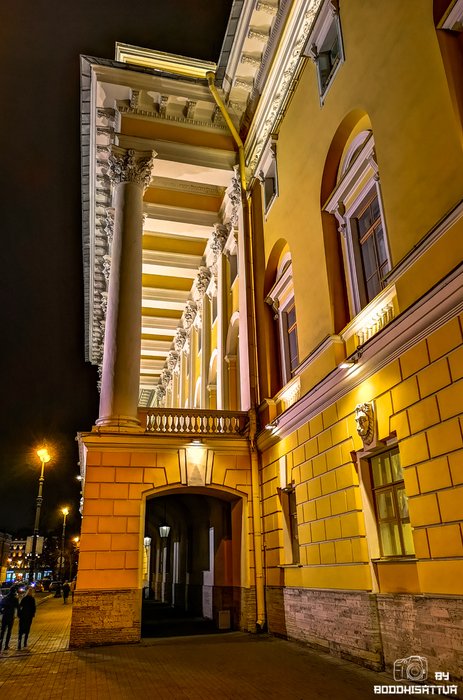 For example, on its facade are many different sculptures and decorations.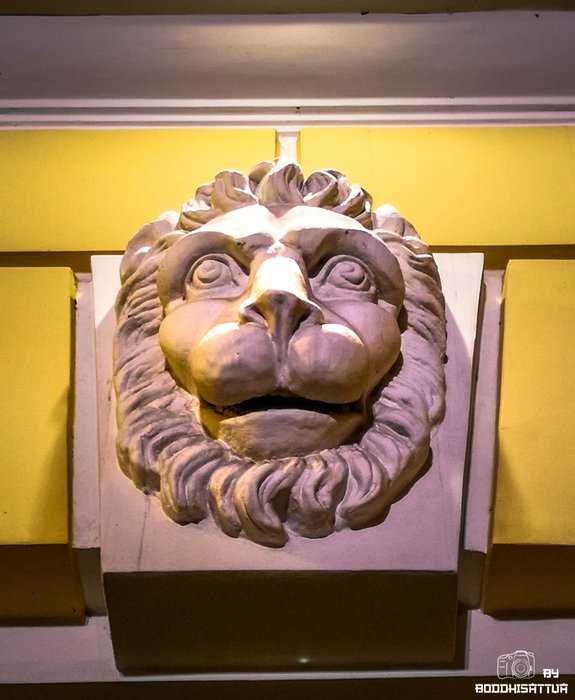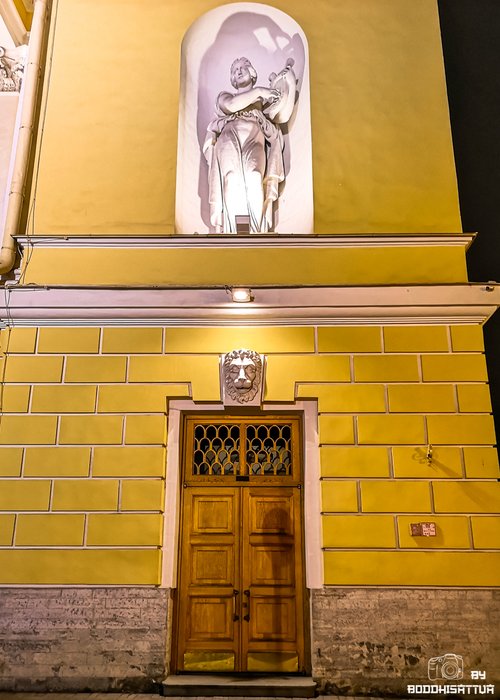 The front facade of the theater building brings even more delight. Notice, there are New Year trees on the balcony.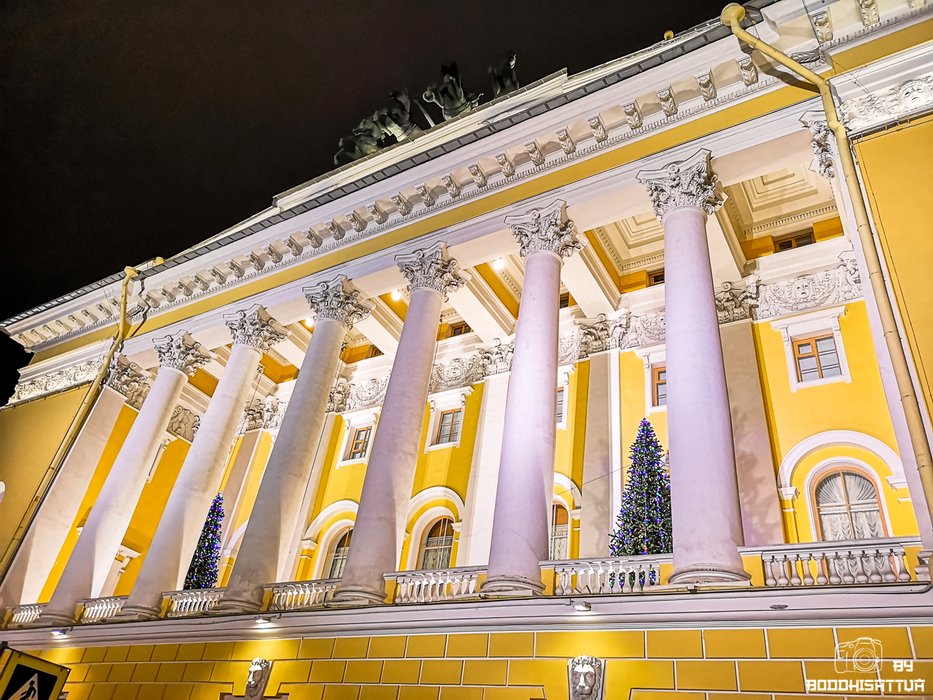 Seeing the reflection of the theater building in the windshield of a car parked nearby, I certainly took such a photo.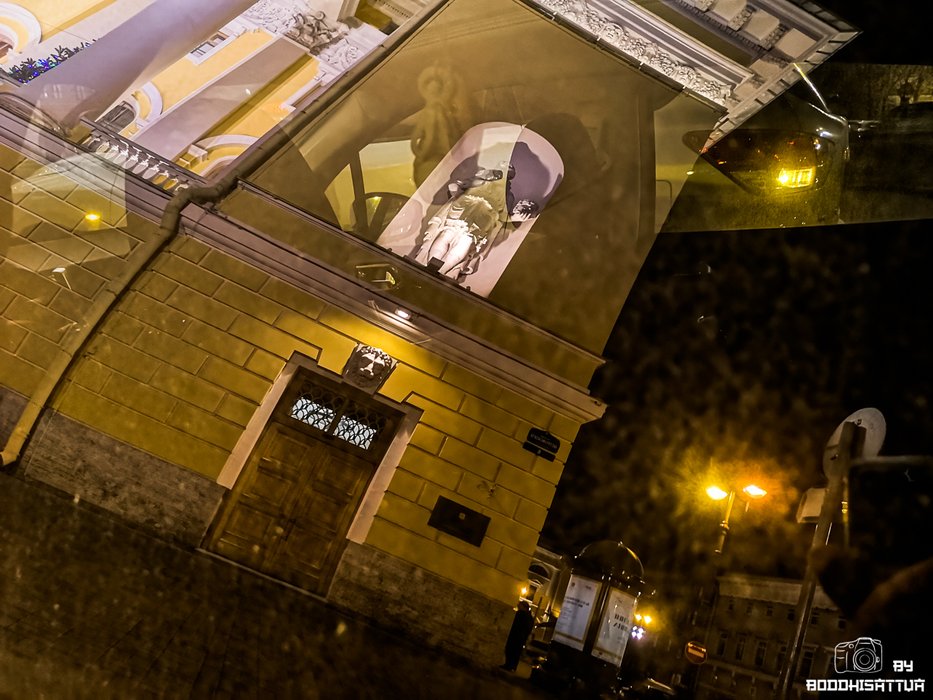 Catching the mood of the reflections, I found another good perspective for the neighboring building.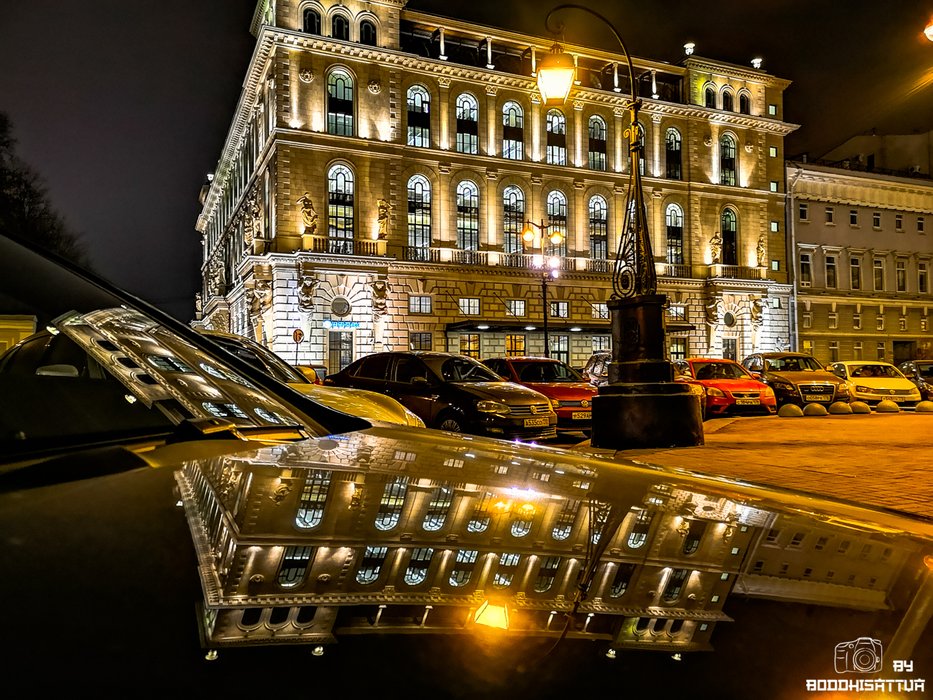 Thus, going around the theater and taking some of his photographs, I went for a walk further, towards Nevsky Prospekt.
But I plan to tell you about this next time.
In the meantime, another photo of the theater.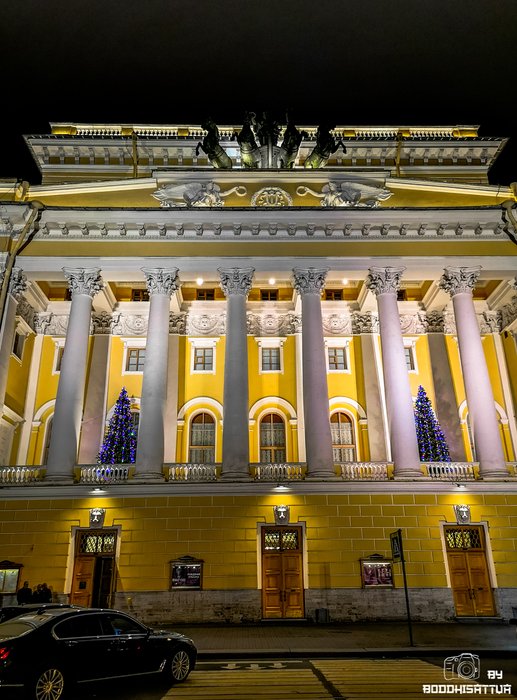 I hope you enjoyed this walk. I will definitely continue it soon.
---
---
Huawei P20 Pro
---
I strongly recommend to open the photo in a separate tab to appreciate it.
---