This is my entry for the @tattoodjay's Wednesday walk challenge.
Today I want to start a series of posts about St. Petersburg. Over the past couple of years I visited this city several times and I had several interesting photo walks in different places of the city. And I want to share them with you.
During last year's business trip to St. Petersburg, I had a short walk along Nevsky Prospekt.
The first interesting place I met on the way was Anichkov Bridge. Nevsky Prospect passes through this bridge, crossing the Fontanka River - one of the largest rivers in the city.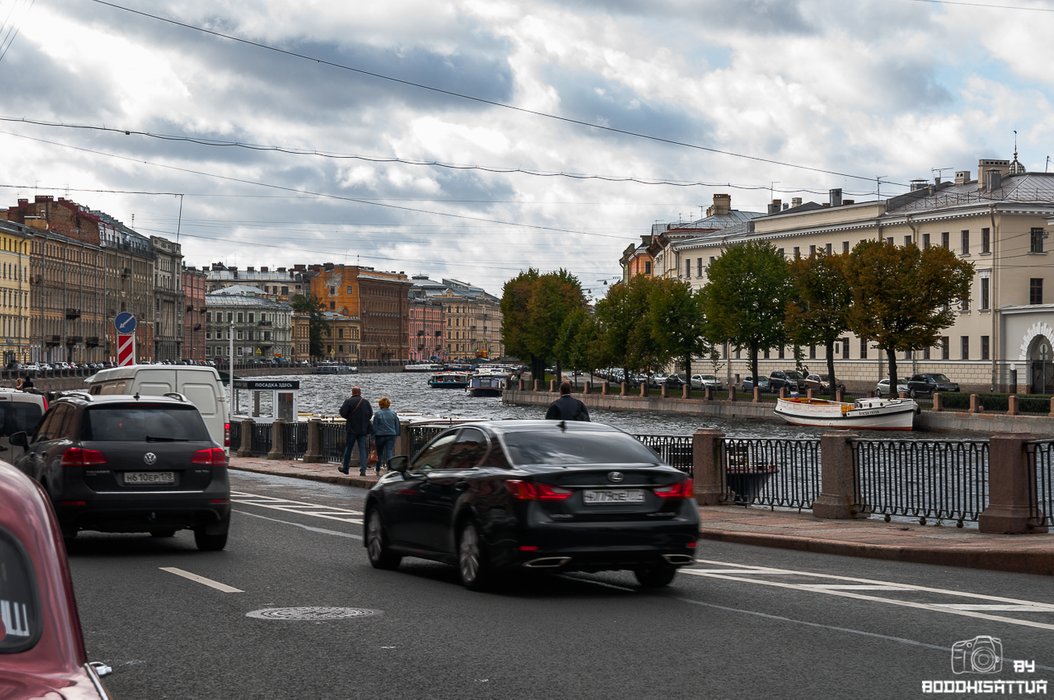 This bridge got its name from the name of military engineer Anichkov, who commanded the construction of the bridge. Then, in the 18th century the bridge was smaller and was built of wood. Since then, the bridge has been rebuilt several times.
This view of the Fontanka River opens from the middle of the bridge.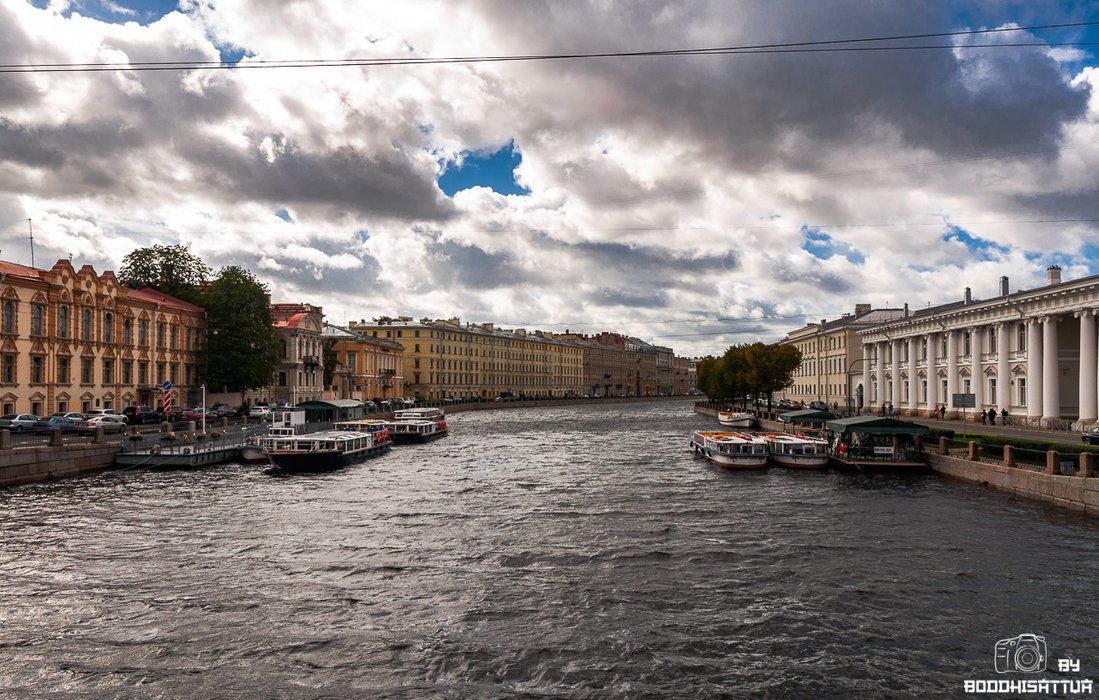 But the greatest celebrity Anichkov bridge received primarily due to the beautiful bronze sculptures of horses located in the four corners of the bridge.
The sculptures depict the four stages of the conquest of the horse.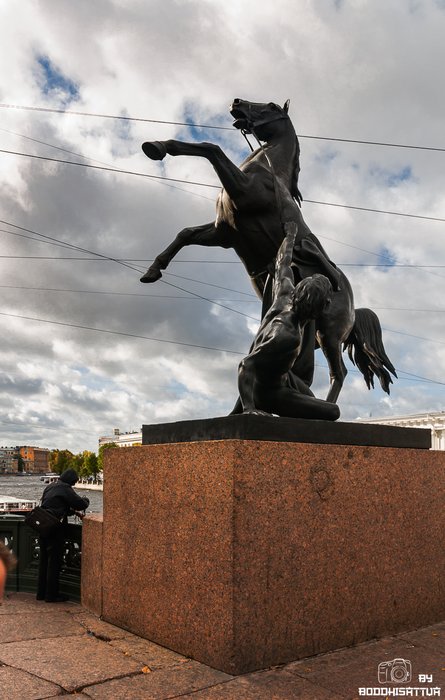 These sculptures have a complicated history. In short, there were two at first. And the other two appeared later.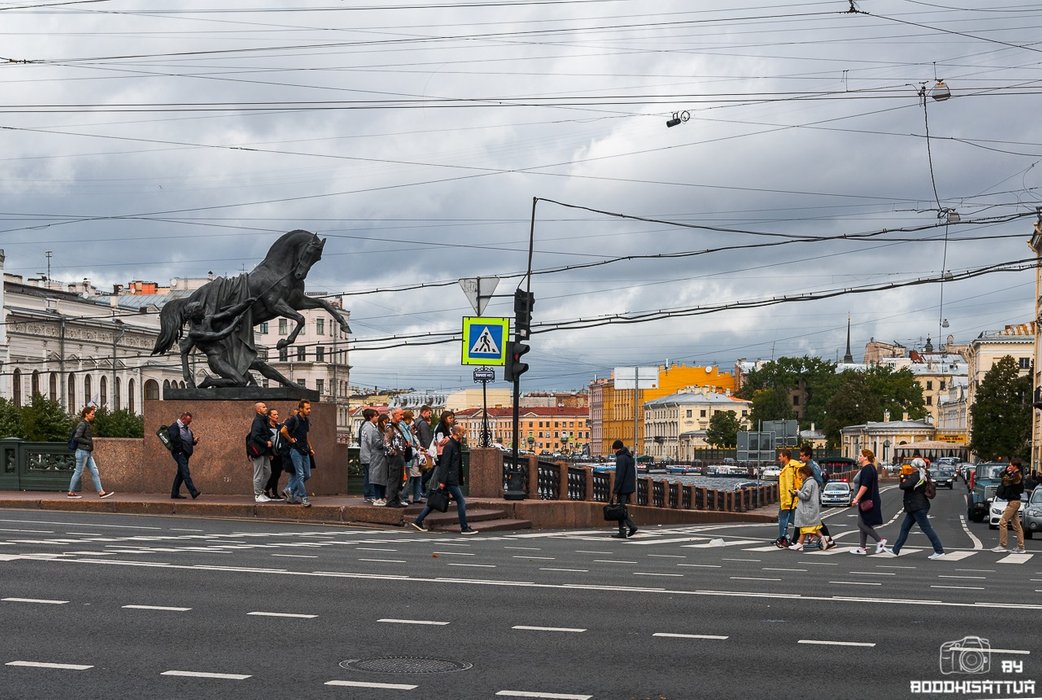 Another interesting legend is that two of the four horses are savvy, and the other two are not. It turns out that on one side of the Fontanka on Liteiny Prospekt there were forges. Therefore, the two horses that move from Liteiny Prospect are savvy.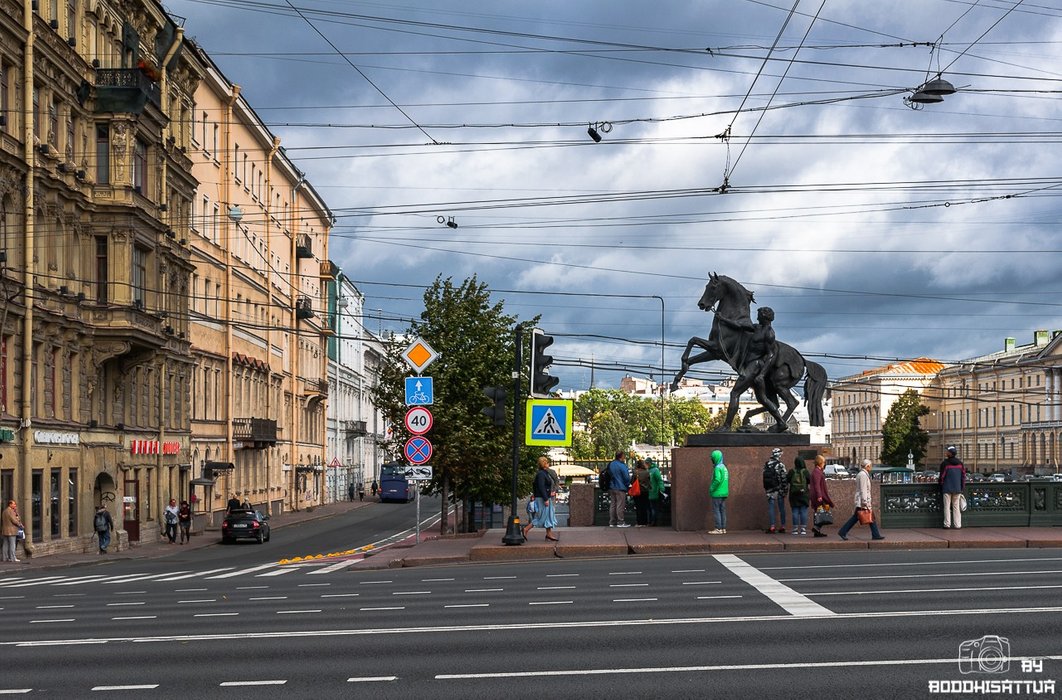 Near the bridge is one of the imperial palaces, called Anichkov. He got this name due to the fact that it is located next to Anichkov bridge. Unfortunately, I did not take a separate photo of the palace. But in this photo taken from the bridge, you can see its white columns to the right of the Fontanka River.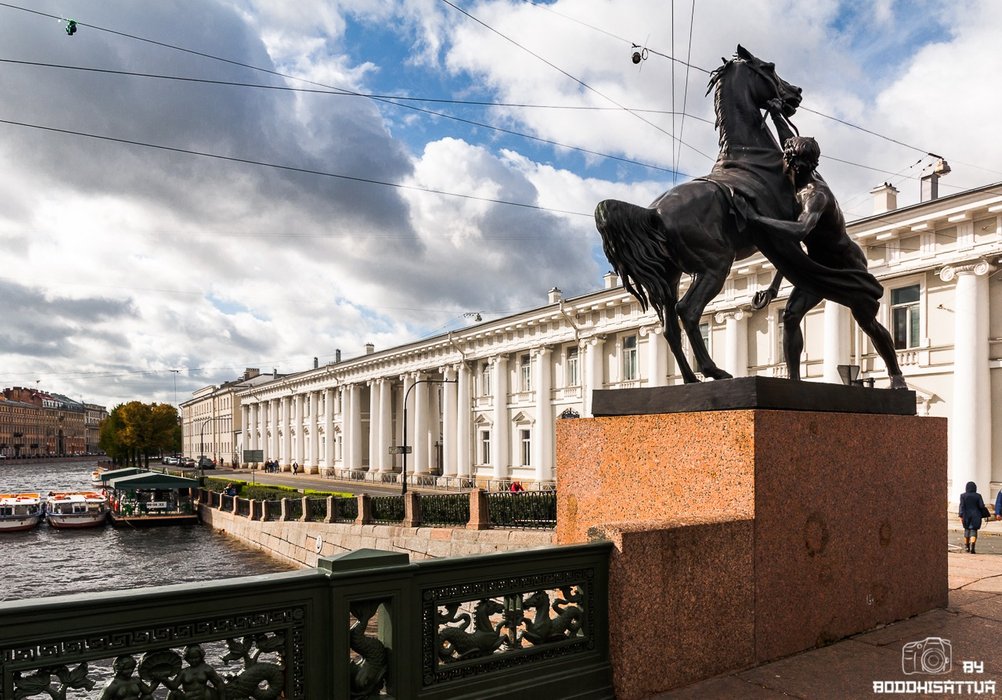 And this is another beautiful palace on the other side of the Fontanka.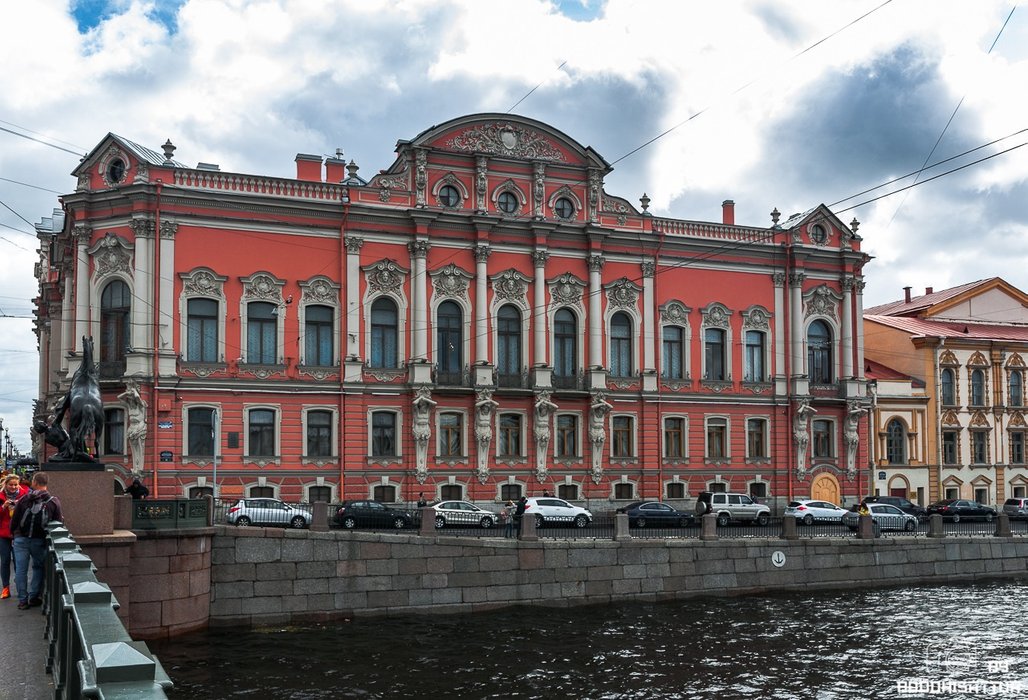 St. Petersburg is surprising in that there are palaces and attractions at every step.
And this is where I end my story. I will talk about other places later.
I hope you enjoyed it. After all, I still have many walks ahead.
---
---
Nikon D5000 + Sigma AF 17-50
---
I strongly recommend to open the photo in a separate tab to appreciate it.
---