This is my entry for the @tattoodjay's Wednesday walk challenge.
Today I continue a series of posts about St. Petersburg.
Last time I talked about Anichkov Bridge.
I photographed this view from the bridge to the Fontanka River and went further along Nevsky Prospect.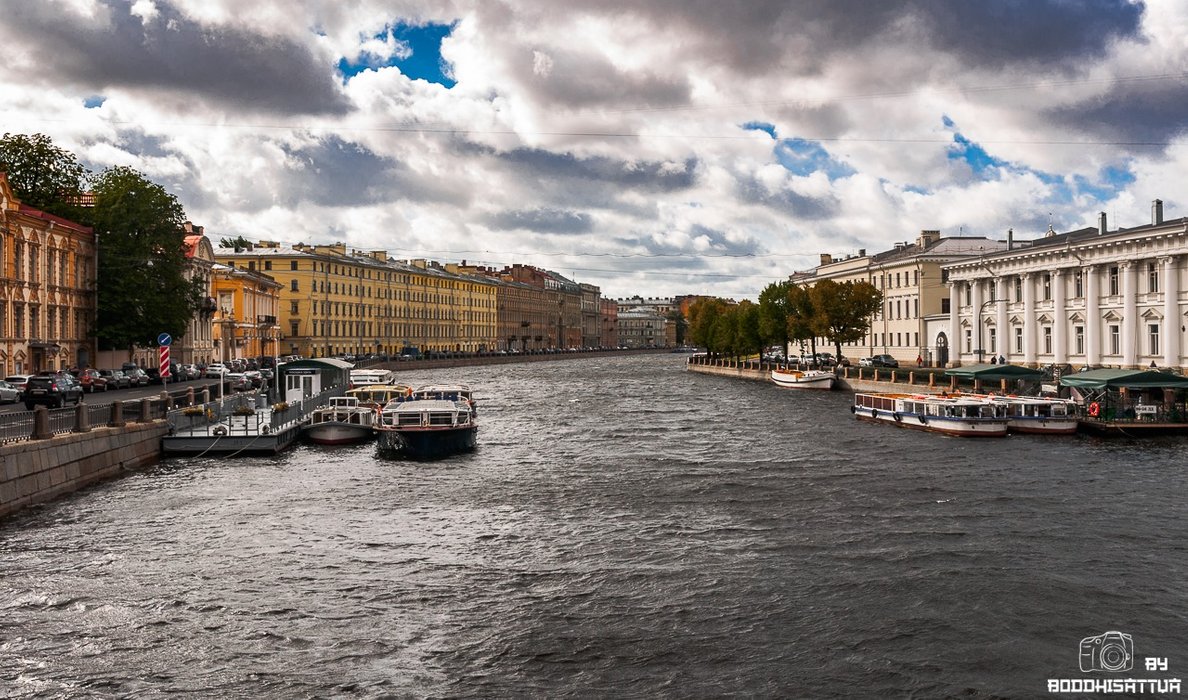 Can you agree that these low lush clouds give St. Petersburg a special look?!
As I said at the end of my last post, St. Petersburg is a rather old city (the city was founded in 1703) and therefore its central part, especially the central streets, such as Nevsky Prospekt, consist entirely of palaces of noble people of those times. These palaces have to be periodically restored, which slightly worsens the appearance, but only temporarily.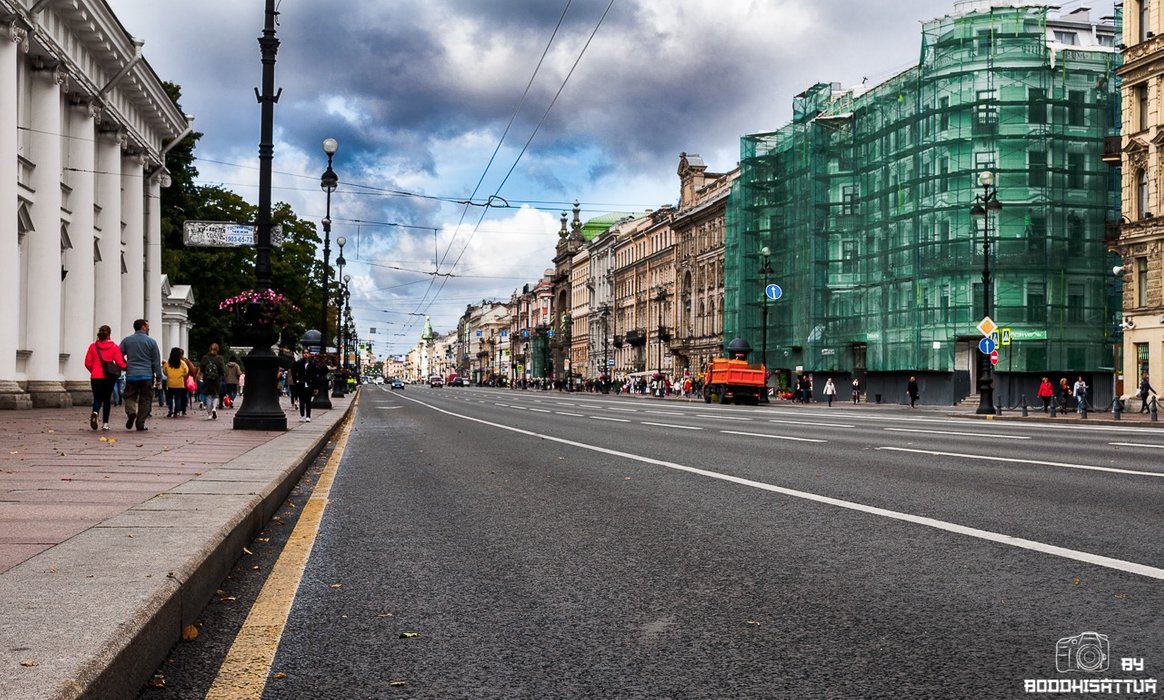 Walking along the main streets you can often find various parks. All these parks are fenced with rich fences, because they are located next to the palaces and the city nobility once walked in such parks.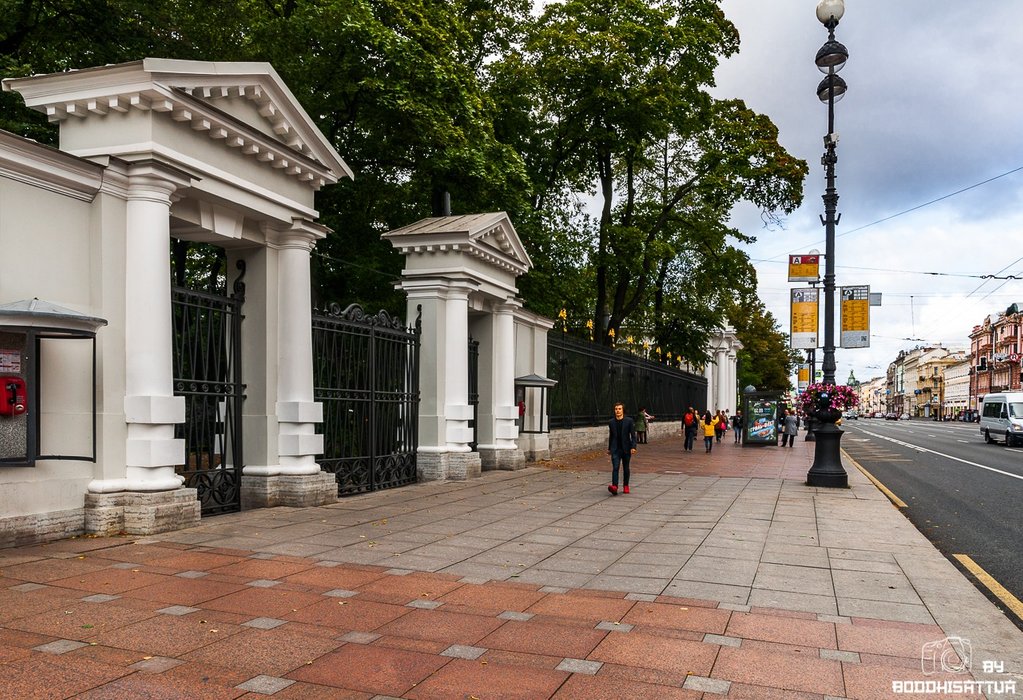 At present, the city looks rich and magnificent. This is especially striking to people from young modern cities.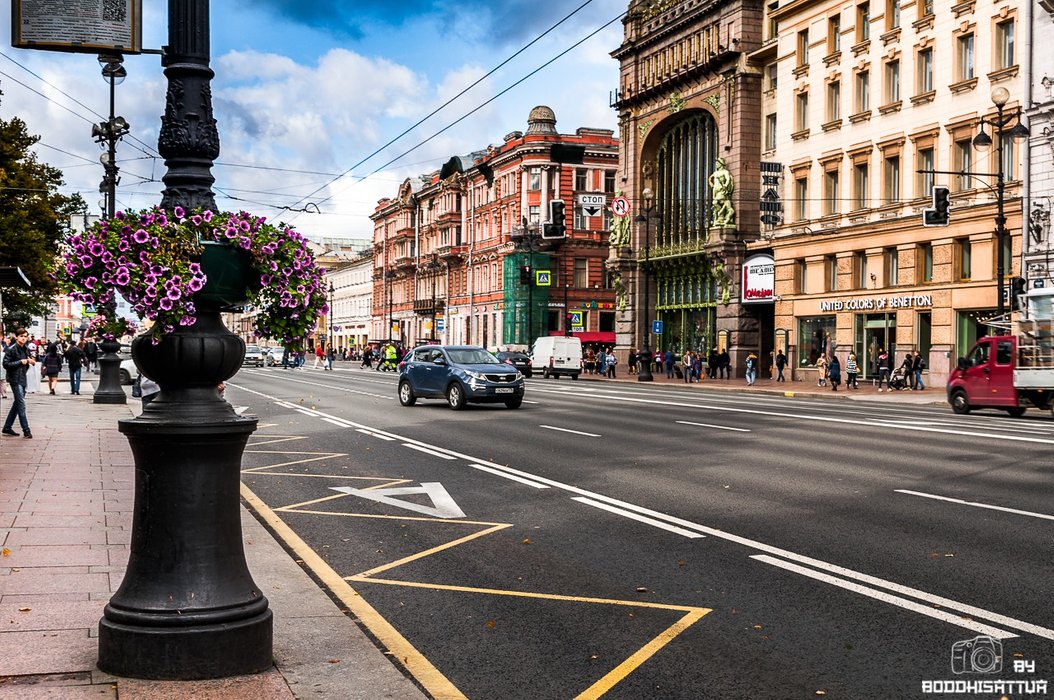 The architecture of the central streets of the city has many classic and antique elements (columns, sculptures, etc.).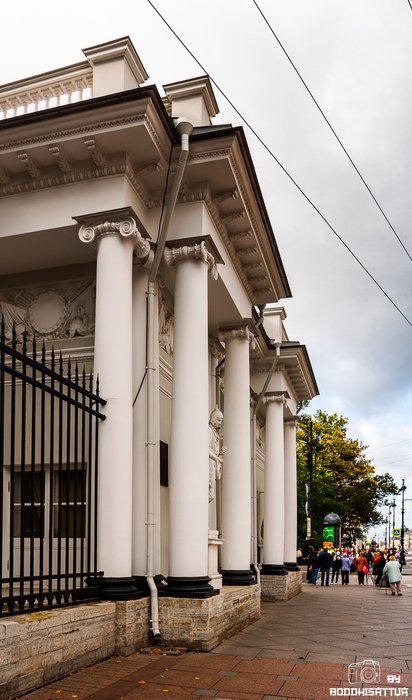 Another palace on which my lens lingered was the House of the Eliseev Brothers Trade Partnership. This richly decorated building, built in 1903, was supposed to show the wealth of the partnership and attract the attention of potential buyers. It was used for trading floors, a bank and a theater.
You can find sketches and photographs of the rich interior decoration at the web. But I myself, unfortunately, have never been inside this building.
Outside the building, in addition to other elements of decoration, you can see four sculptures, each of which represents "Industry", "Trade", "Art" and "Science".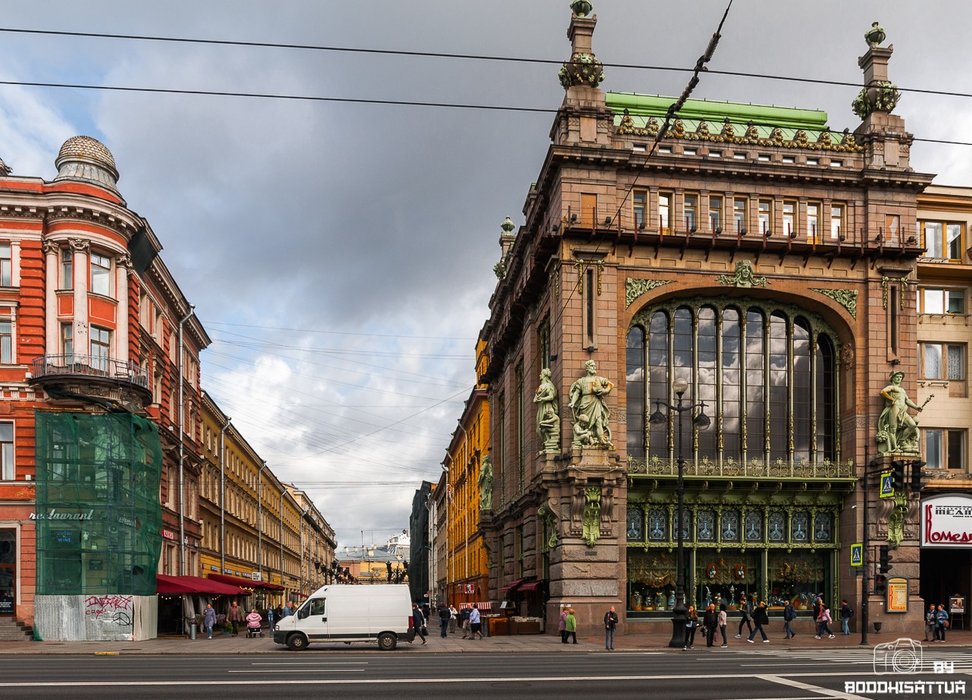 It should be noted that in most of the surrounding buildings now of course there are hotels, offices and other public institutions, but people still live here. I think that it is very unusual to live in such an environment.
And this is where I end my story. I will talk about other places later.
I hope you enjoyed it. After all, I still have many walks ahead.
---
---
Nikon D5000 + Sigma AF 17-50
---
I strongly recommend to open the photo in a separate tab to appreciate it.
---