Last summer, my family and I decided to go to the Gulf of Finland. In my youth, my wife and I visited the village of Solnechnoye (Sunny in english) many times on the beach called Laskovy (Gentle
in english). This time we went to the same place.
The road to the beach from the village runs in the middle of a pine forest. And at one point you get to the sea from the forest. Yes, this is such a piece of the sea and relaxation near the metropolis of St. Petersburg.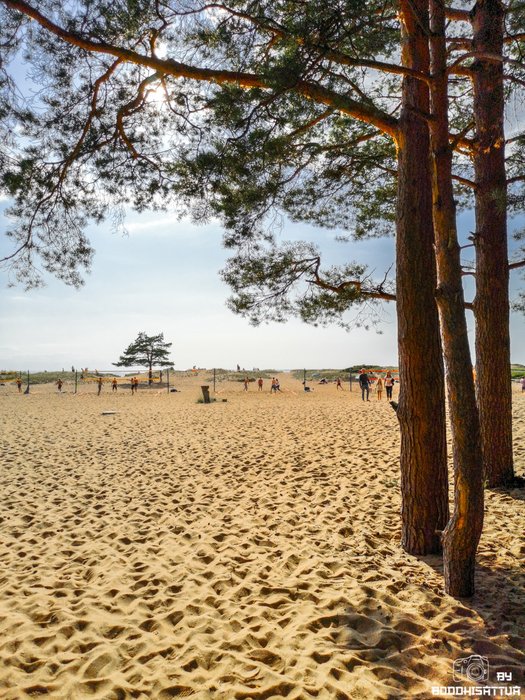 We arrived at the place and first of all remembered how huge this beach is. Do you see the sea in this photo? Everything is in order, the sea is there, beyond the sandy hills. And we already smelled it.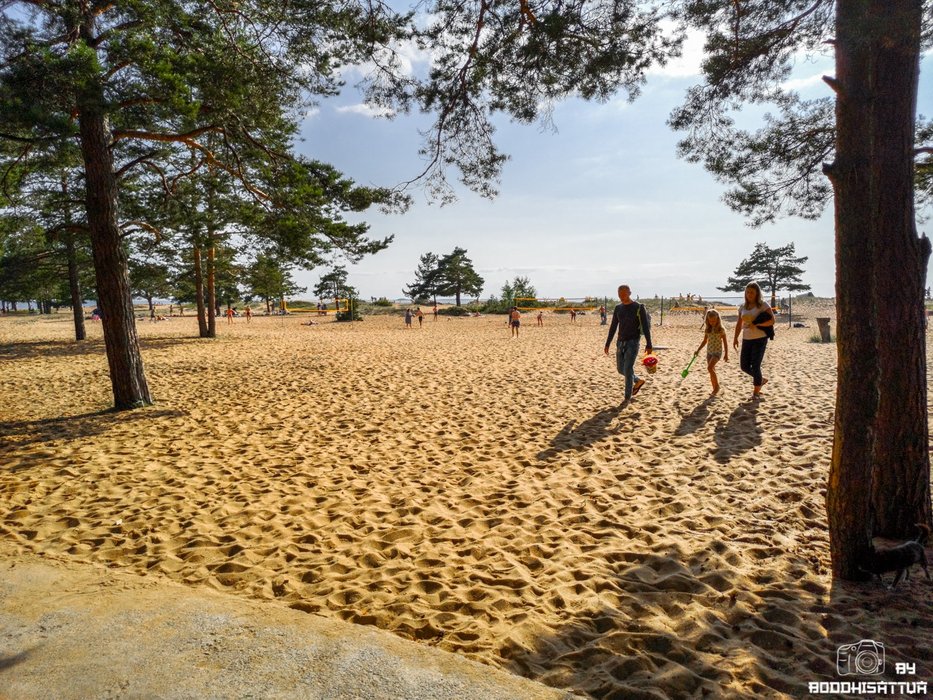 And here in this photo you can see several volleyball nets and people playing volleyball. Three nets. But in fact, there are still many similar courts. I don't even dare to count how many volleyball courts there are. I myself have played volleyball here many times in my youth.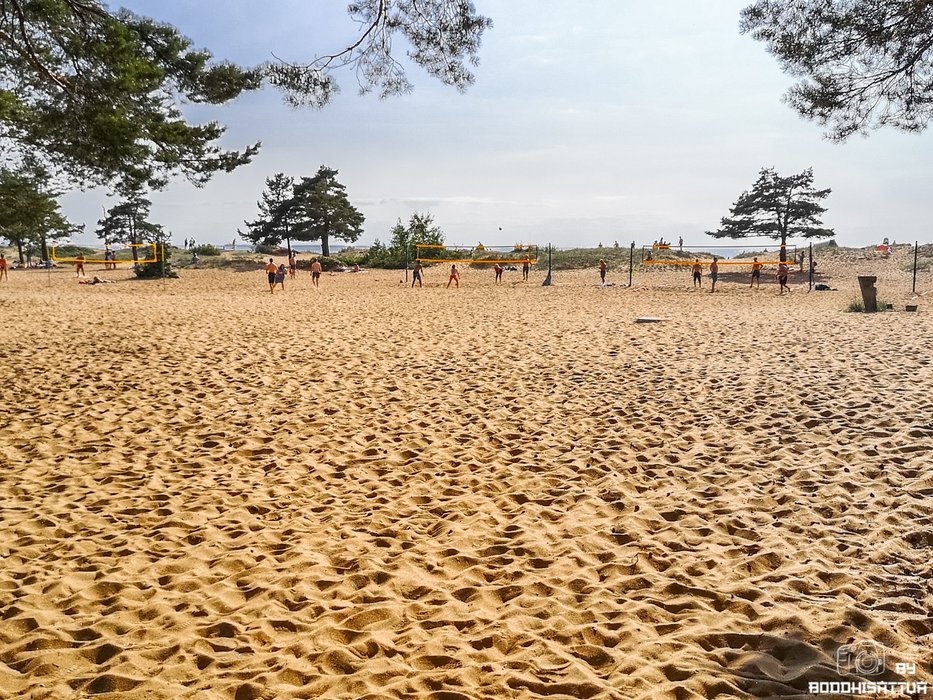 By the way, there is quite fine and pleasant sand. It is a pleasure to walk here.
But this time we came for a walk by the sea. And we headed across a large sandy beach and sandy hills to the sea. This kind of view opens from a sandy hill.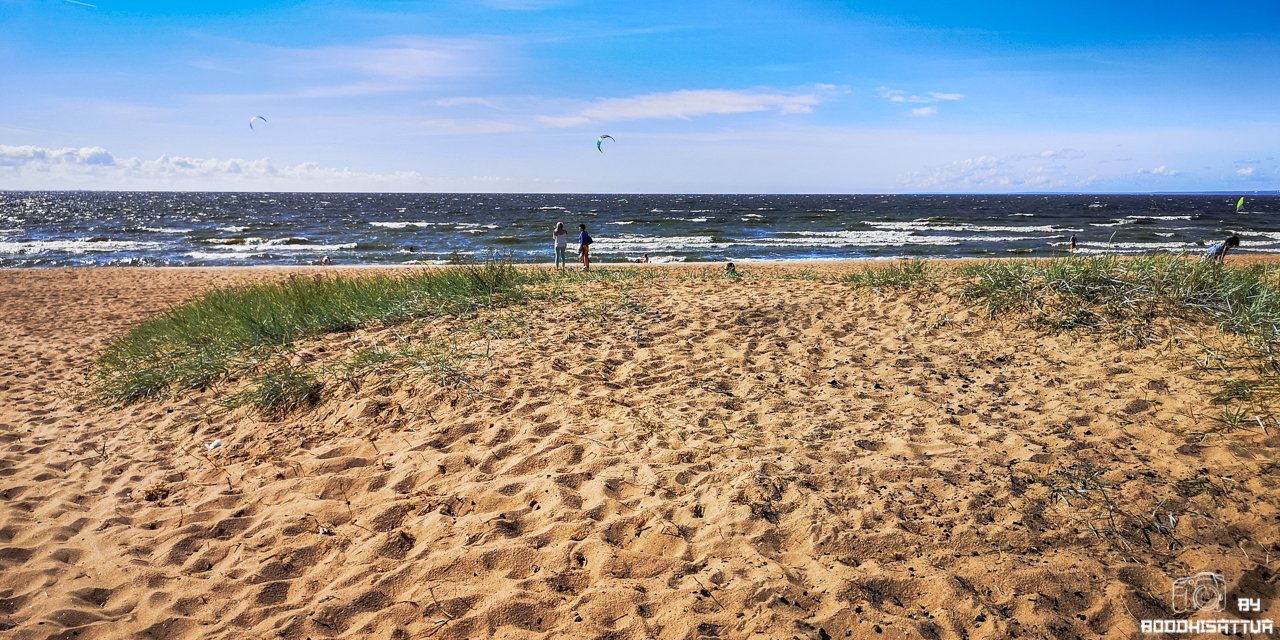 The water turned out to be quite cool and it was windy there. This was almost not felt at the beginning of the beach and was not felt at all during a walk through the forest.
Decent waves raged on the bay. But it made the sea alive and interesting. I touched the water, but the desire to swim did not appear. The water in this place a day ago was about 19 degrees according to meteorologists. I'm afraid the storm brought a lot of cold water.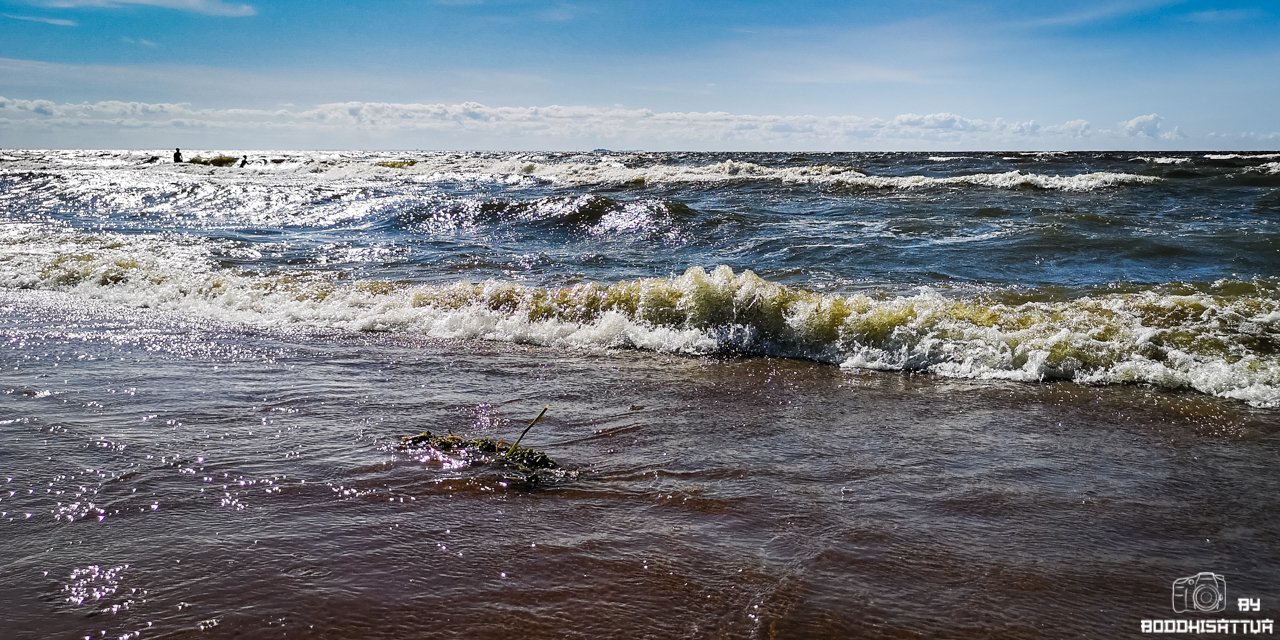 So I decided to take a walk and enjoy the view of the surging waves on a sunny summer day.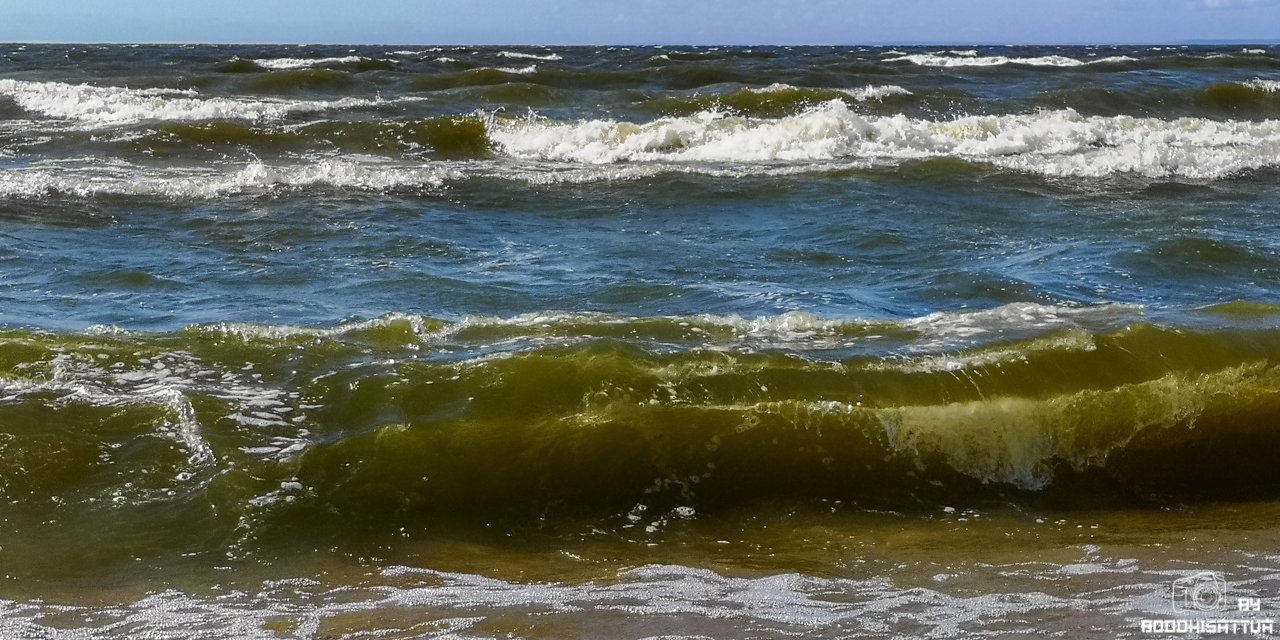 The beach extended very far in both directions. Such a vast expanse in the metropolis is rarely seen. And the waves admirably adorned this landscape. It should be noted that due to the cool, windy weather, there were few people on the beach.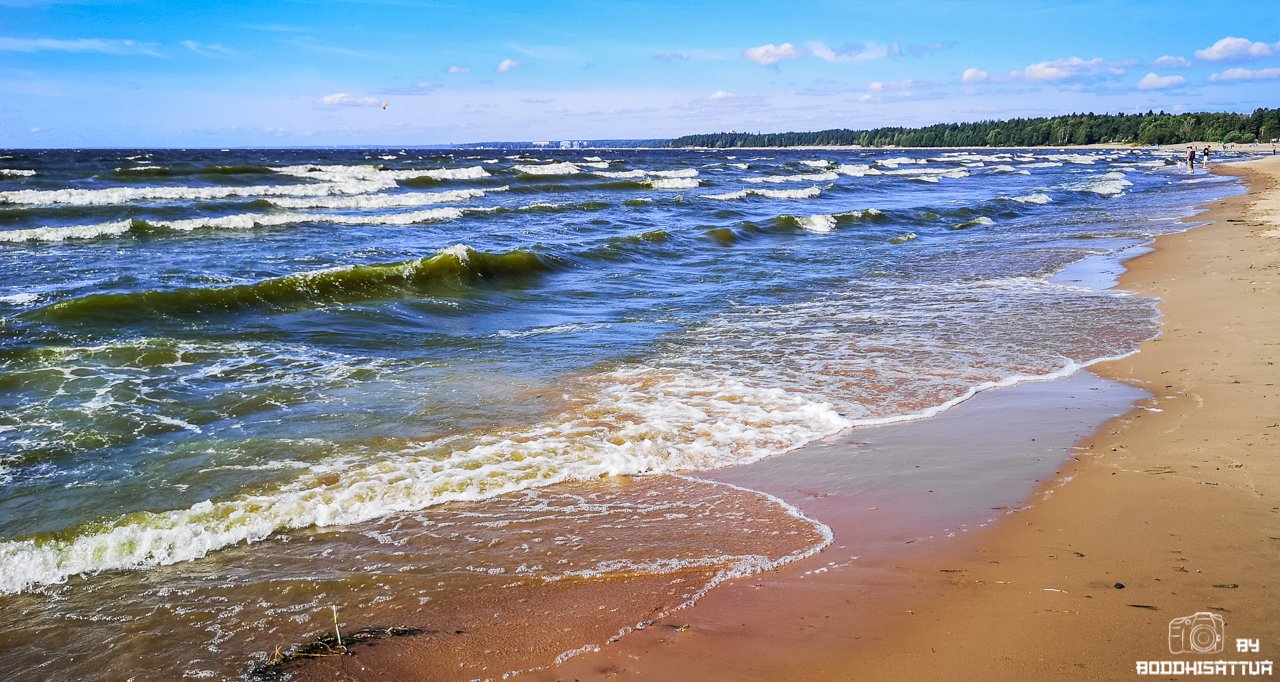 But many kites were visible in the sea. The weather was just great for them.
There were even daredevils who were not afraid to swim in such water.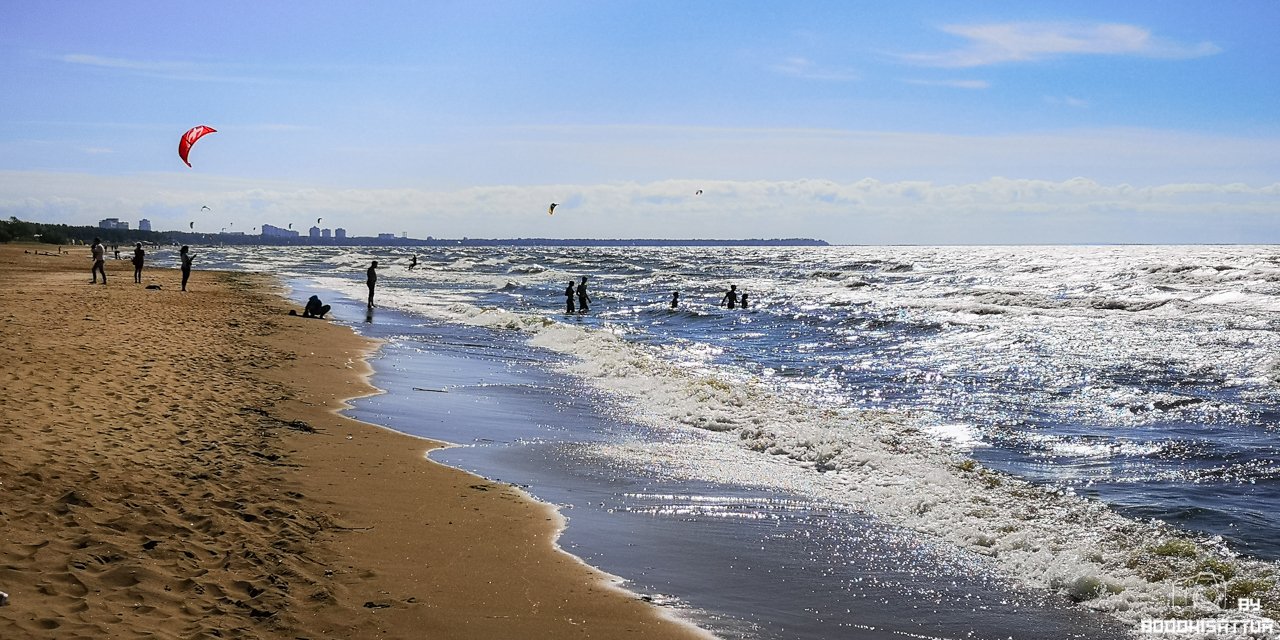 In general, it was a great sunny day by the sea in late summer. What else can you dream of when the vacation has already passed, and the season of work, rains and snow with frost ahead...
---
---
Huawei P20 Pro
---
I strongly recommend to open the photo in a separate tab to appreciate it.
---