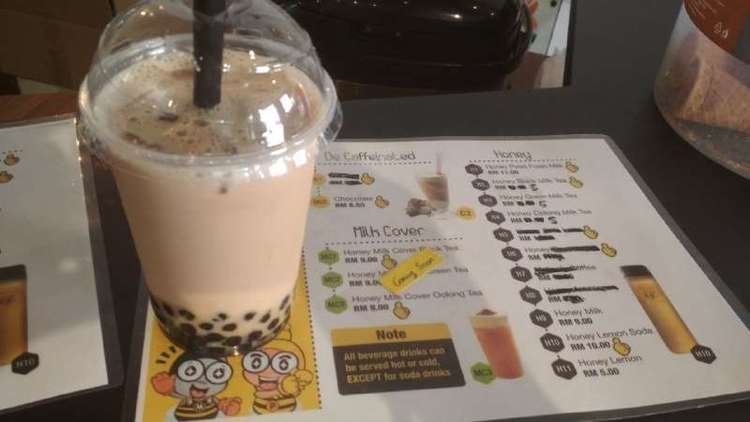 If you're wondering whether I make a wrong post? Well, I will have to make this a multiple entry due to the fact that this place is marvelous hangout place for traveler, tourists, friends weekend hangout. I would like to introduce this modern Boba tea cafe, that is at the same time a honey factory, and also educational free tour place for natural studies.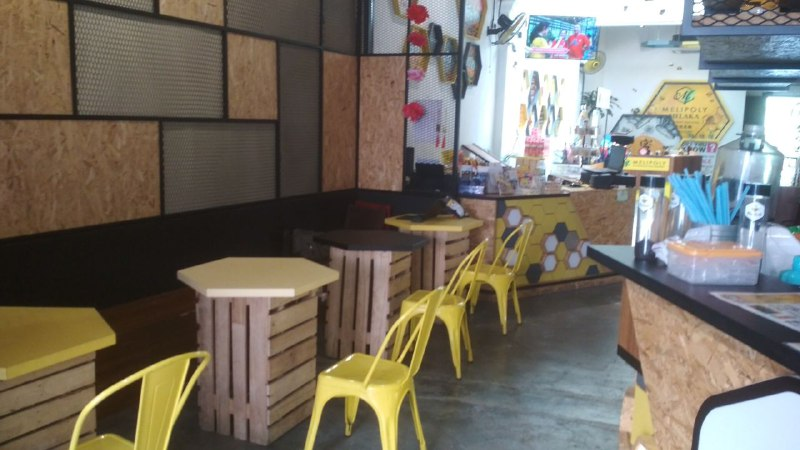 Looking into the cafe from the outside, it's just a normal Boba tea shop. It is rather cozy and due to the fact that these old shop houses is very long and has an extremely high ceiling with wooden roof, it's actually quite cooling from the inside despite without aircondition.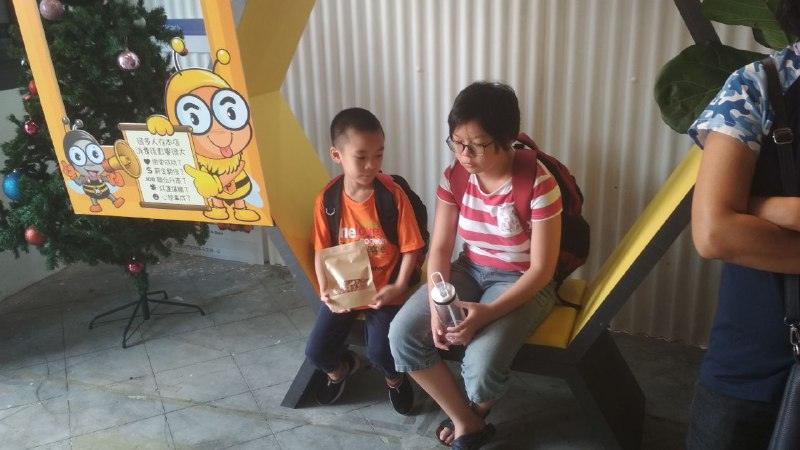 Here's a friendly quiz, why does bees make their hives with many hexagons? The answer is, hexagon takes less material to hold the most weight, and able to stack one hexagons with another without leaving gaps in between. Bees doesn't study geometry, but they know exactly how to occupy space. A freindly bee cafe has the potential of bringing people together. In the picture, both bro and sis have seen sitting together despite they fought most of the time.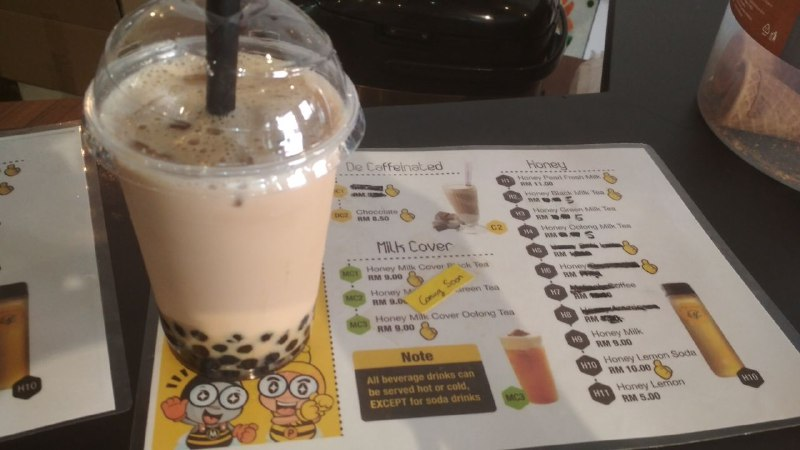 The menu and price tag are quite friendly in my opinion. I know there are places selling cheap boba tea, but considering this place rare their own bee and produce their own honey, a cup of honey boba milk tea for RM5 is consider extremely worthy in my opinion. If you come together with friends for a quick chill out, it's the best place you can get for the quality and value in this tourist spot. If you're a tourist, why not come on in and sit down for a honey drink to quench your thirst. If you have kids, they will like the environment here as there are adorable bees everywhere.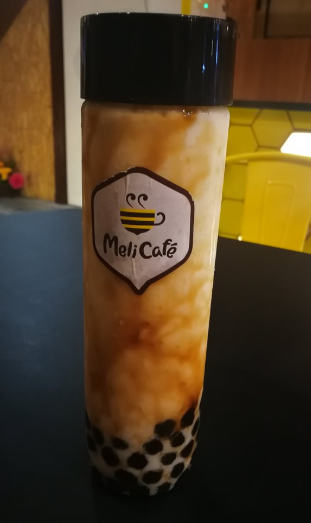 Drinks are fine, you can have talk about drinks all day long. And having said beverages, usually guys will only talk about beer and liquer. So, really no point talk too much about drinks other than alcohol. Let's dive down to what the cafe has to offer.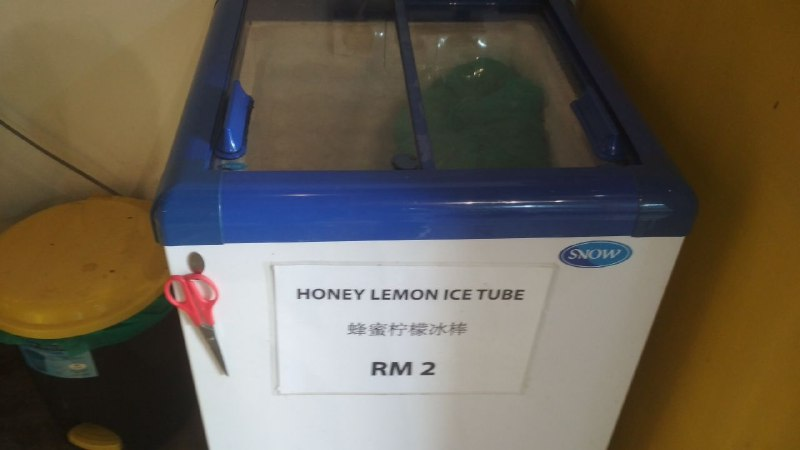 And they made these honey lemon ice tube, you can grab them for RM2 a stick.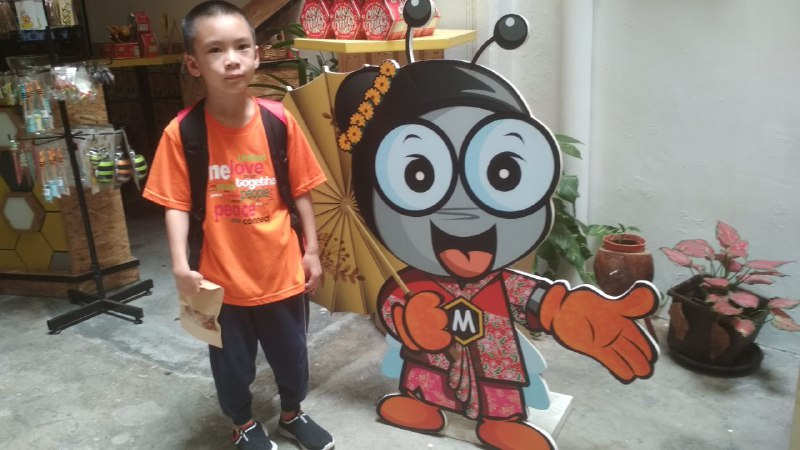 Diving further into the cafe, you'll see all kinds of honey product, and the young man said he's having a same themed clothing as the bee.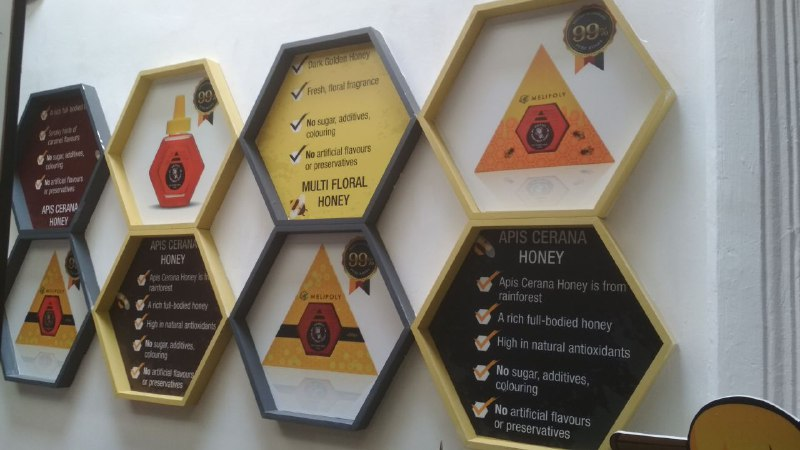 These are some very infomative boards that shows different kind of honey that has didferent kind of usage. Sadly, they did not line up the hexagons properly for maximum head turning purposes.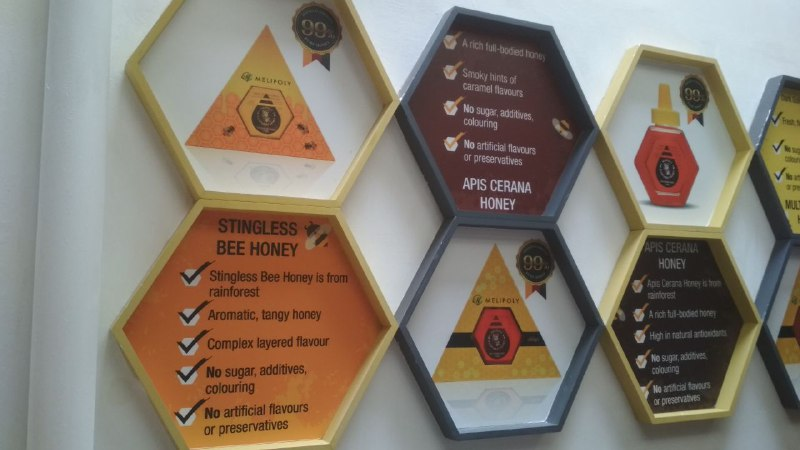 And this cafe has their own Stingless Bee in house production. This type of honey has the significant of below:
Stingless bee are house in the rain forest
The honey extracted are aromatic and tangy(sourish)
It will change the tastebud sensation
No sugar, no additives, no colouring (yeah right).
No artificial flavor, no artificial preservative.
Sugar itselfs can be form of preservative when the sugar level is too thick, to an extend of crystallized, then bug will turn around because they can't even detect sweet anymore.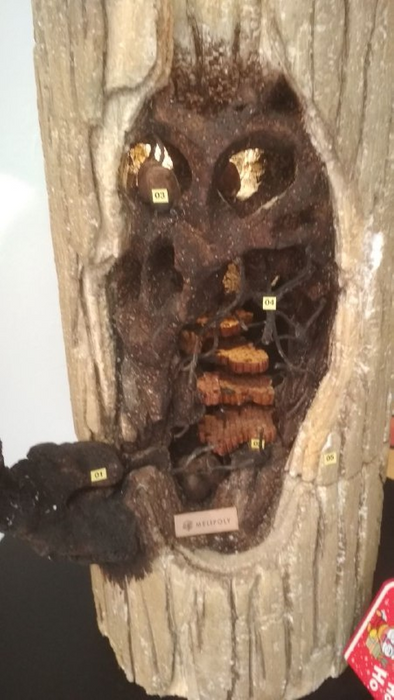 There's also exhibition of how real honey comb being constructed inside tree trunks in the wild life, despite this is not a real tree trunk, but nobody wanna hurt a real bee hive nor the old tree trunks. Best they could do is, make a mock up tree trunk and try to attrack those bees to stay in.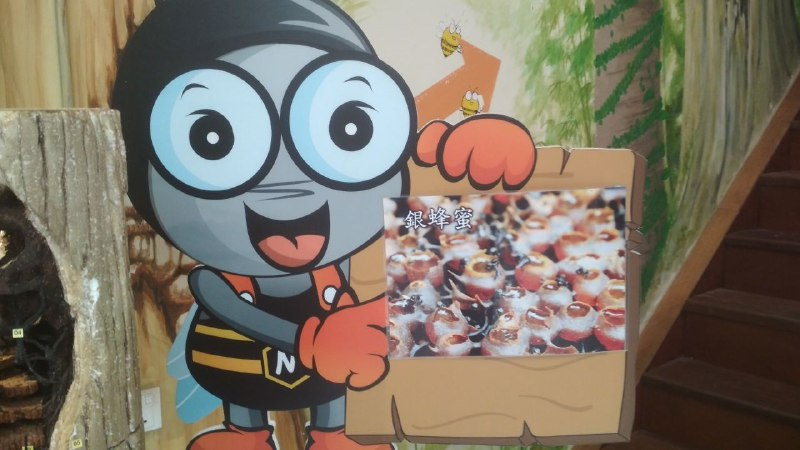 More exhibition to come on 2nd floor, we didn't get to visit due to the 2nd floor were shut down for maintenance work.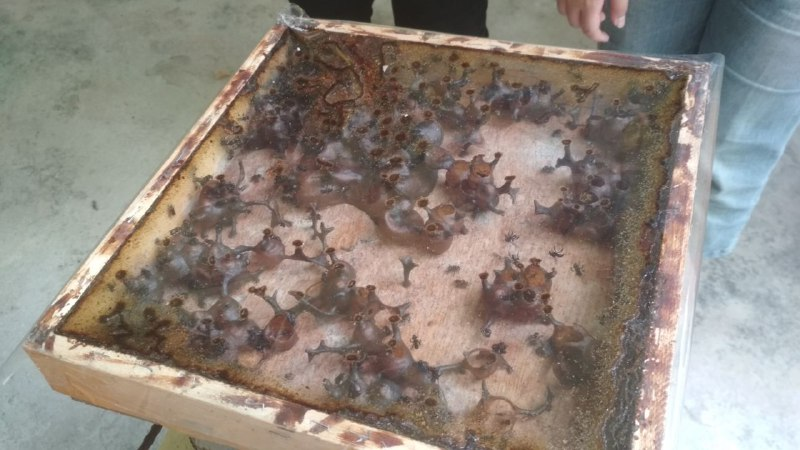 There' a backroom of the cafe, which house the real bee hive of stingless bee. Note that, this is a live bee hive, and therefore you didn't see the cutaway of the hexagon workspace.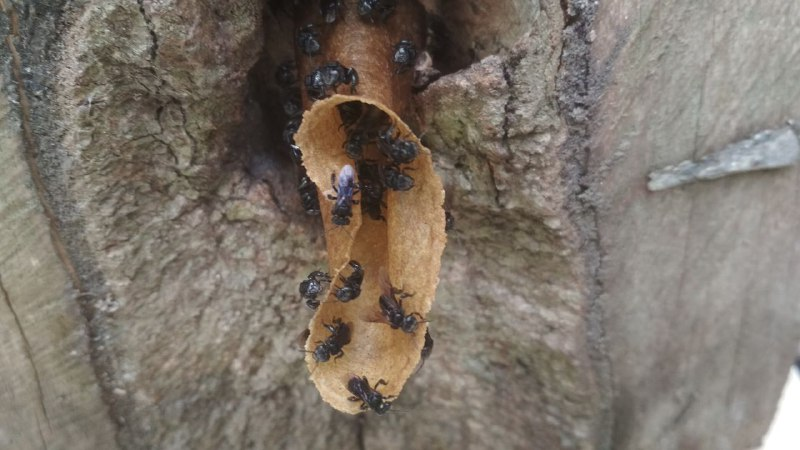 Notice what is missing fromthe bee? That's right! These bees are stingless and friendly. Generally, bees are friendly bug and they're hardworking moving pollen from flower to flower. Our food, are the end product from their hardwork, which they "mate" our plants to produce food for us. They don't like to sting people, but some of those hornets are aggressively defending their nests, and therefore if they find you offensive, they will signal upon the gang and attack you before you attack them. All that, thanks to us human being abusively invading bee's nest.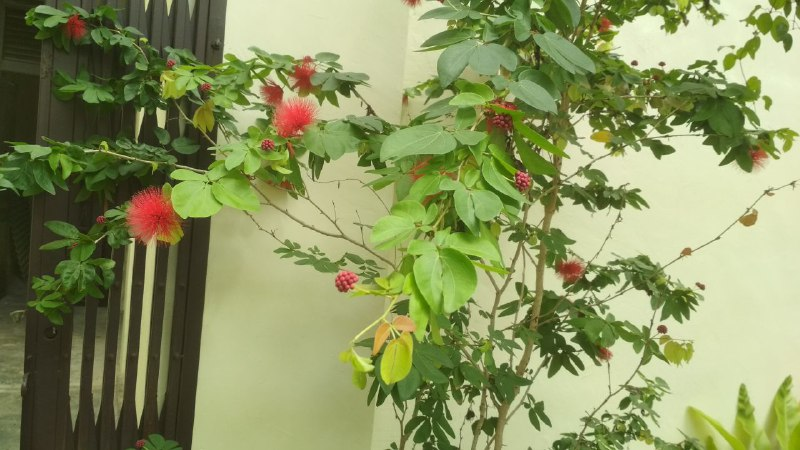 According to the helper, this plant is one of the best food for those stingless bee. This is the "sweetest" plant for them. I have no idea what plant is this, if you know some, why know start to dig into making your own production line of bee and honey working space.

At the backyard of the cafe is a small garden specifically for the bees to pluck their honey from. Air quality is marvelously good here and this is on the way to their restroom. Just be very careful if you're on your way to the loo, do not irritate them. Usually walk straight to the door and you'll be alright. Once again, the factory helper inform us, not to worry because bees are being protective to their nests, and there is no nest around these plants. If they seen human around, they would rather take a detour and go for other plant. In the end, if they sting us, they die. There's no reason for them to kill themselves simply because human is there.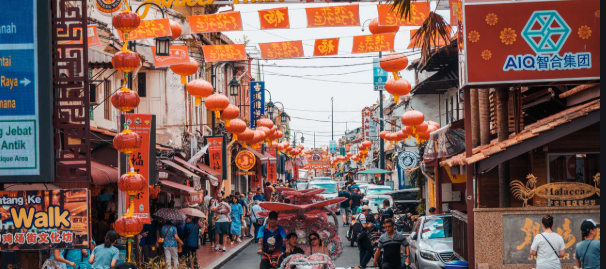 Malacca (Melaka) Jonker Street is on of the must visit place when come to Malaysia for a tour, it is the combine cultural of all Malaysian since we came from different places from around the world. You have no doubt going to have a bucketlist to visit all those cultural shops, but let's not forget to come and stop by for a cooling and refreshing honey beverage be it yourself or with your buddy.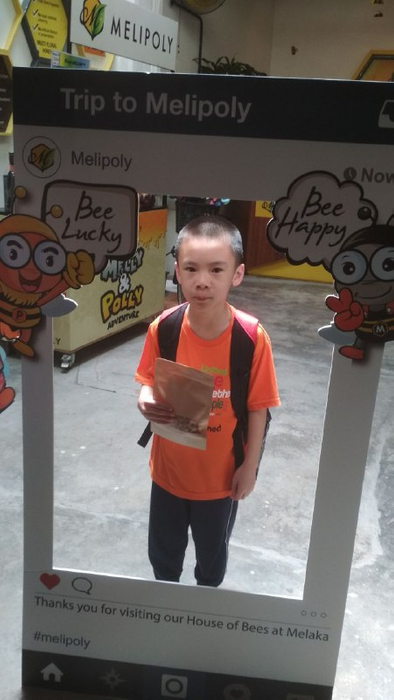 If you have kids together with you, do remember to stop by this place when you taking a cultural tour, spend 15 minutes here to learn and understand more about bees, and make sure kids know how to respect the nature and these little creature. I don't know if it work for you, but it definitely work for me and my kids. Drinks are not mandatory purchase, but after a 15 minutes tour, I really can't help myself but to support them, moreover it's only RM5. That's like less than $1.5 and I don't see why not.
Disclaimer: No bee(s) were intentionally harmed during the making of boba tea, extracting honey, and site visits.
---
Restaurant Information

Melipoly Honey (Jonker Street, Melaka)

141, Jalan Hang Jebat, Melaka, 75200 Melaka, Malaysia
---
Melipoly Bee Friendly Honey Beverages at the cultural street!
This post participated in the Tasteem contest Beverages with friends