Last Friday we arrived in Slovakia. We came at midnight and decided to stay in Košice for one night as we were too tired to drive to get to my hometown. Our flight was delayed as usually, and we were not in the best mood that night. We also heard that there was a beautiful Christmas market too and wanted to see it in the morning.
Košice is one of my favorite cities in Slovakia and I always enjoy staying there.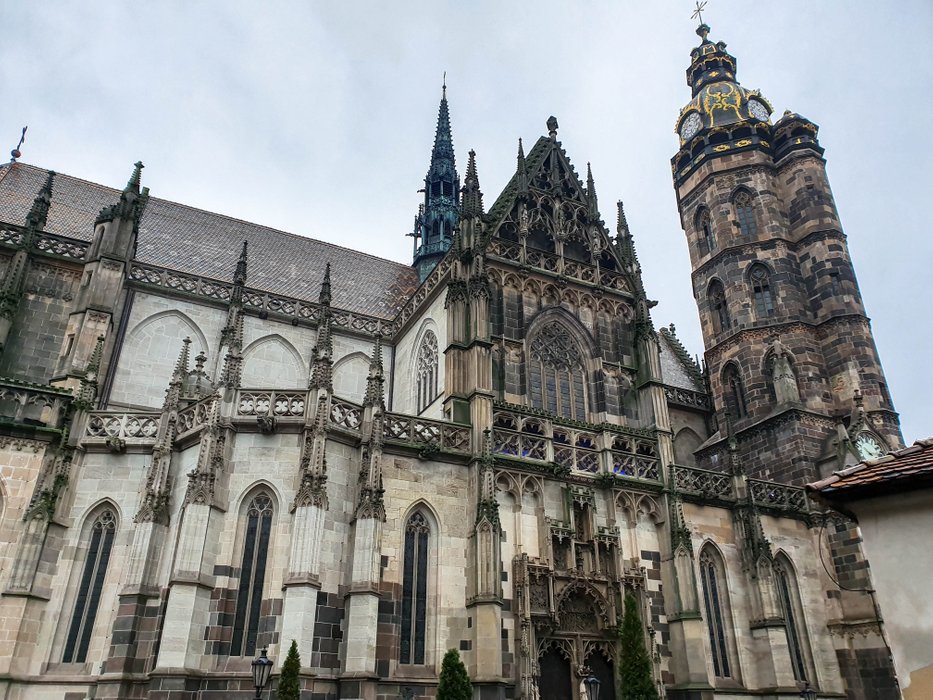 We woke up early in the morning as we wanted to leave again as soon as possible. The Christmas market opens at 9 AM and we wanted to be there at that time.
Our hotel was located in the old town, so it was convenient to get to the main street (This is how they call their main square). When we came there, I was disappointed to see that the decoration lights were turned off. It was still nice, but it would have been much more festive if they were on.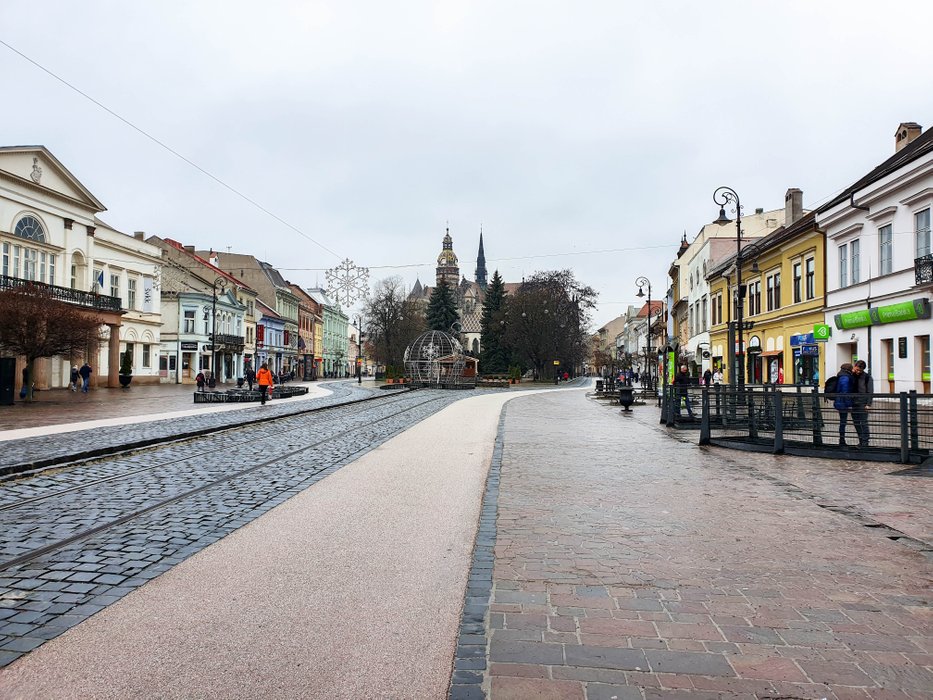 We walked up the main street to the wooden Bethlehem. It's built in front of the impressive St. Elisabeth's Cathedral.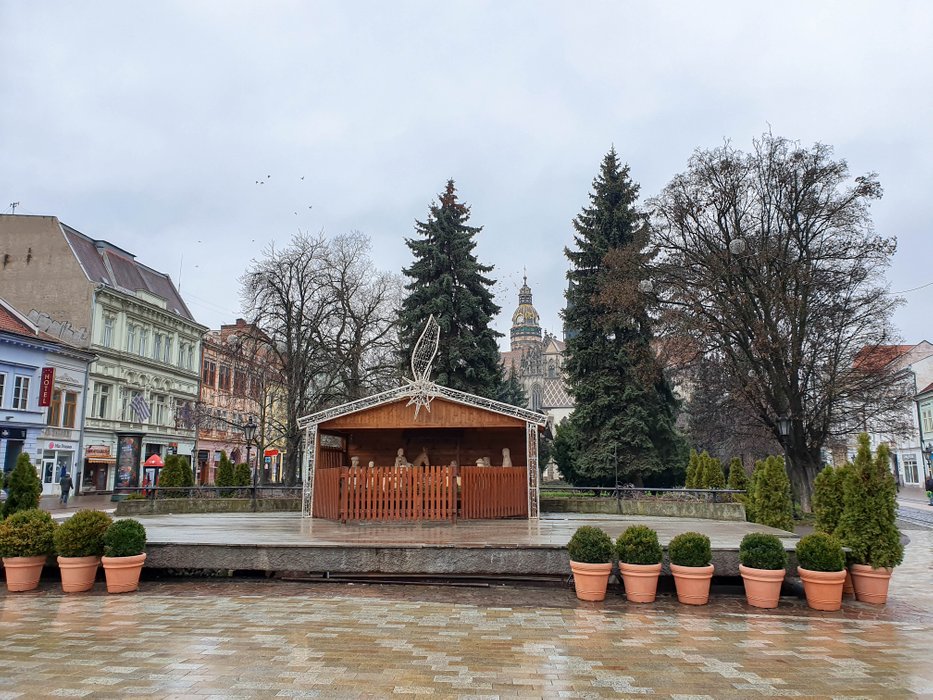 It was simple but traditional and I liked it. We use a lot of wood in our Christmas decorations.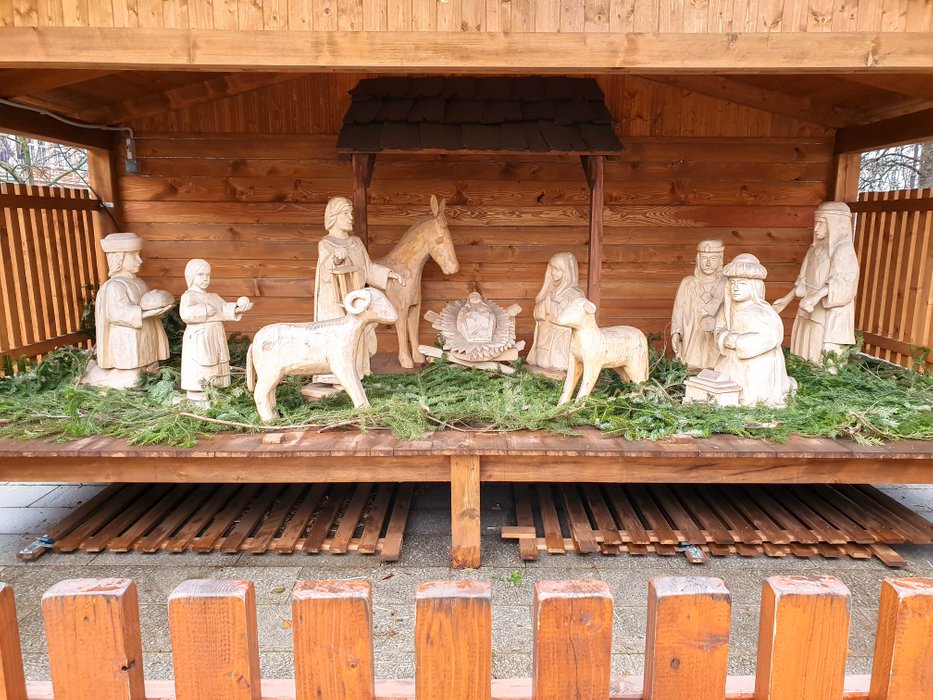 In front of the cathedral is the St. Michael chapel which comes from the 14th century. It used to be a funeral chapel in the past. Today, it's the most popular place to get married in Košice.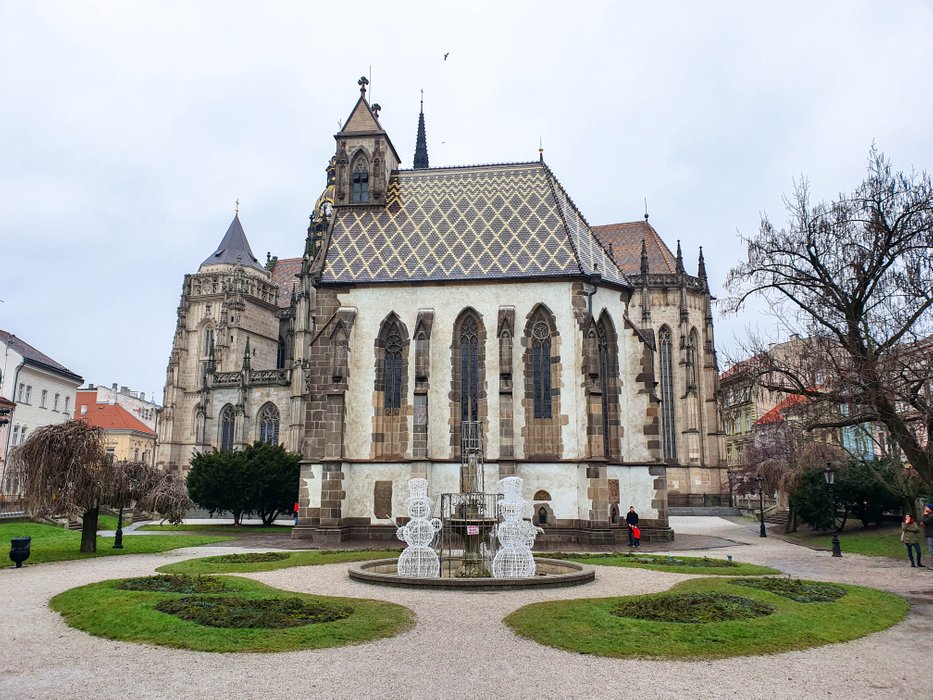 The chapel is devoted to Archangel Michael who is supposed to carry a soul to the heaven on judgement day. Souls are being weighted on his perfectly balanced scales where it's decided if the soul will go to heaven or hell.
The reconstruction of the chapel cost around USD 48 Mio, so one can say that the process of weighting is very important to the city.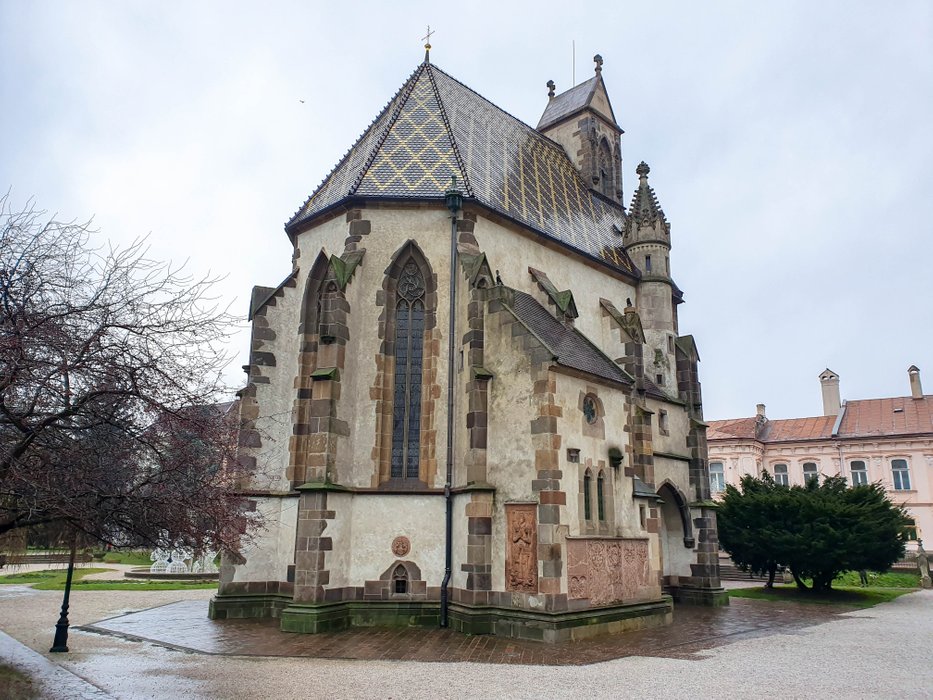 And here is the St. Elisabeth's Cathedral which in my opinion is the most impressive cathedral in the country. It's definitely the largest church in Slovakia and the easternmost Gothic cathedral in Europe.
I've been inside many times before but couldn't go there on Friday as we came there during the Holy mass and didn't want to disturb the ceremony.
The cathedral was built in the 14th century and it took 130 years to build it. It is devoted to St. Elisabeth, patron saint of bakers, the homeless, nursing services, tertiary, widows and young brides.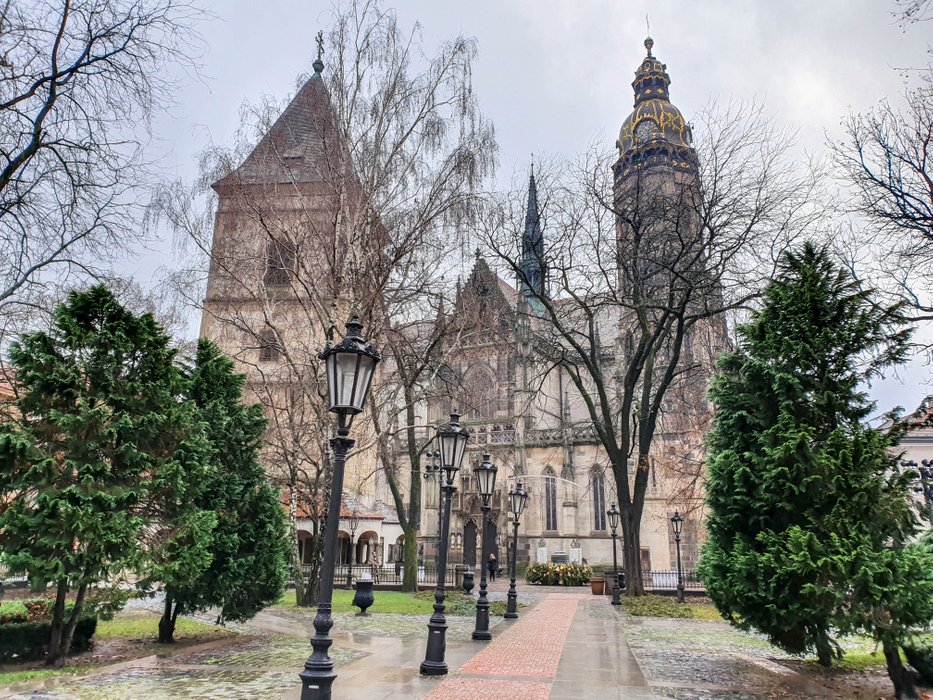 Behind the cathedral is The Urban tower from the end of 14th century. The bell installed in the tower is dedicated to St. Urban, the patron saint of wine-provers. The tower was damaged by fire in 1966 and later restored. Today, there is no exhibition inside and I'm not even sure if you can enter it.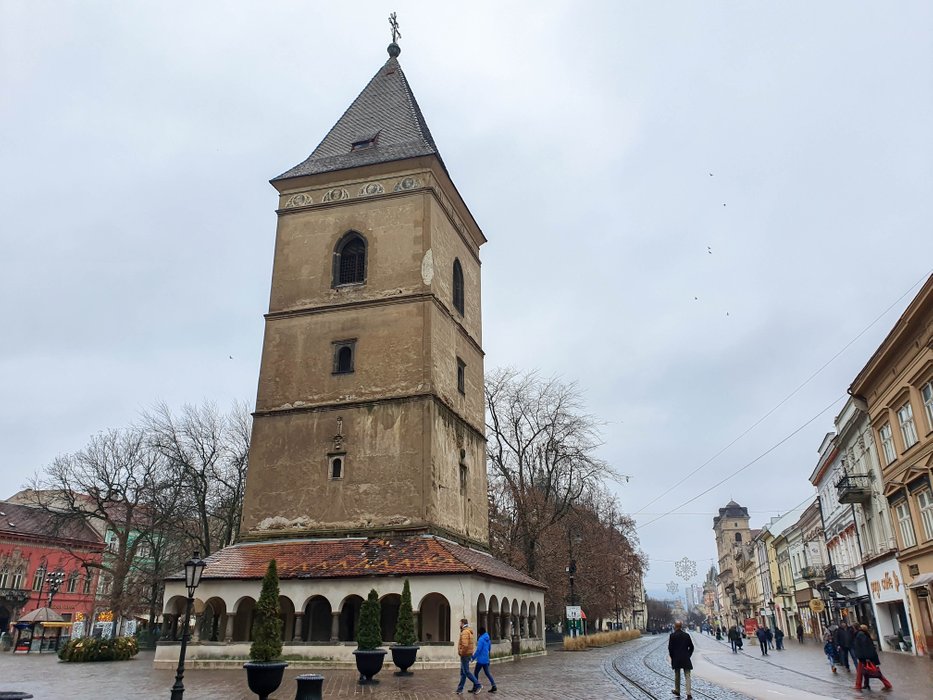 The main street in Košice is truly beautiful. All houses are situated in rows, but they are all different. In the back of the photo you can see The University Church of the Holy Trinity. Historically, it's a very important building as it's built on the site where three Jesuits were tortured by the soldiers of George I Rákóczi in 1681.
Rákóczi family was scared of wrath of God and this is why they built this church. The University was built nearby this church and therefore it is called the University church.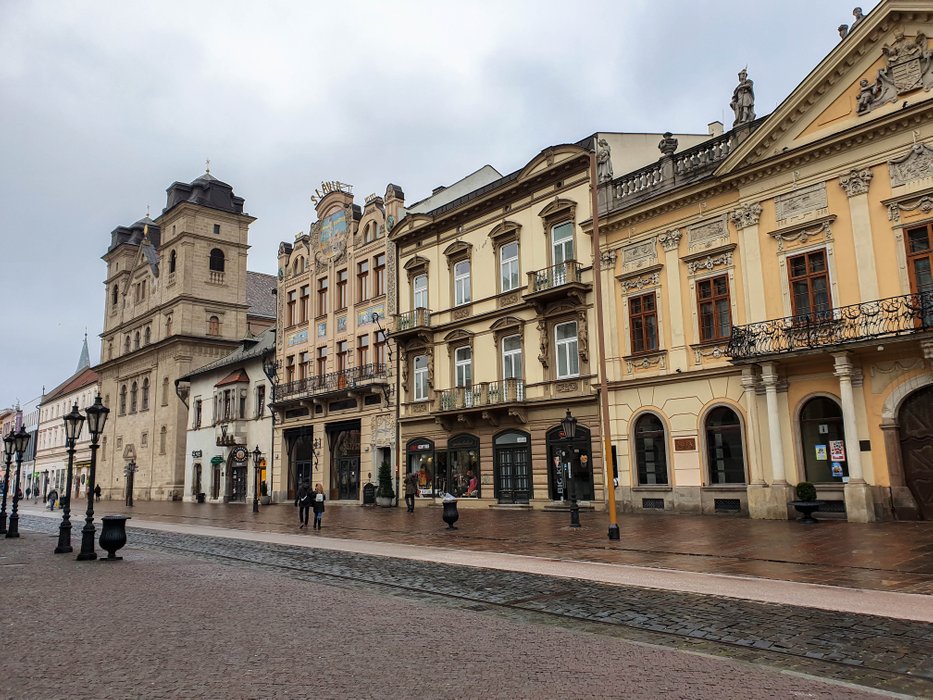 Here is the other side of the street...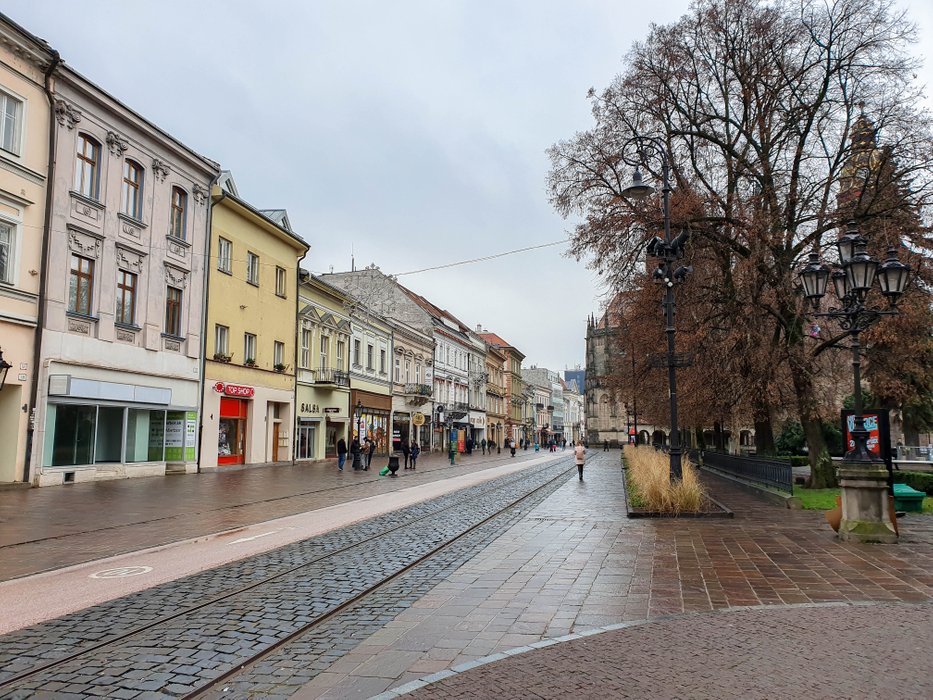 Košice is a green city in summer. There are many green spots and parks across the city.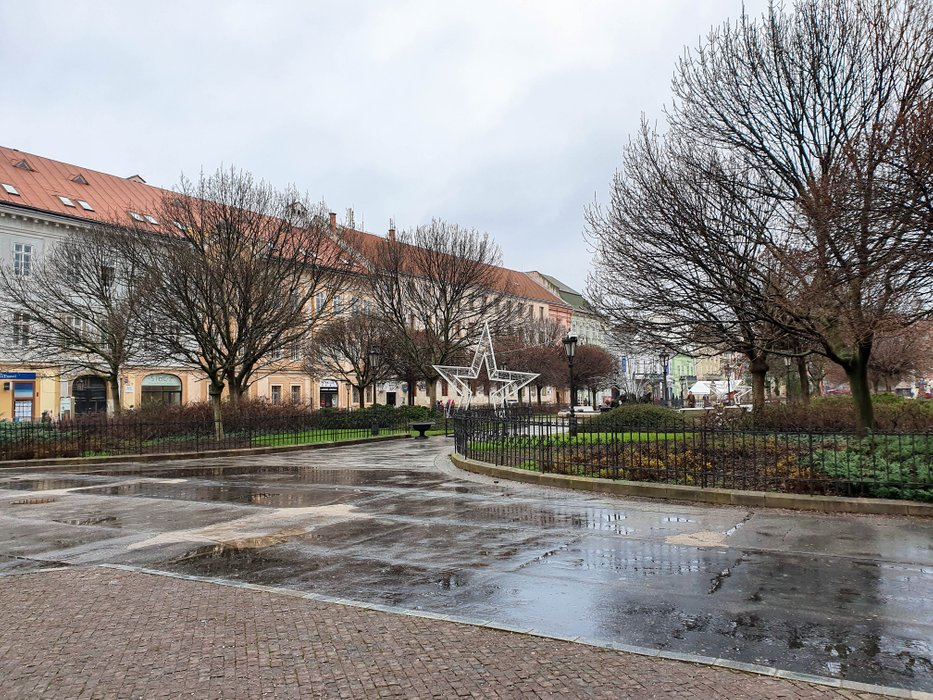 The Immaculata Statue is the most beautiful sculpture in the city. It dates back to the beginning of the 18th century and it commemorates the plague from a few years before it was built. It was designed by Tomas Tornayosi, a Košice master.
There are three sculptures built on the stone - Josef, Sebastian and Ladislav . On the top there is a sculpture of Virgin Mary. It is surrounded by a fence and statues of Saints.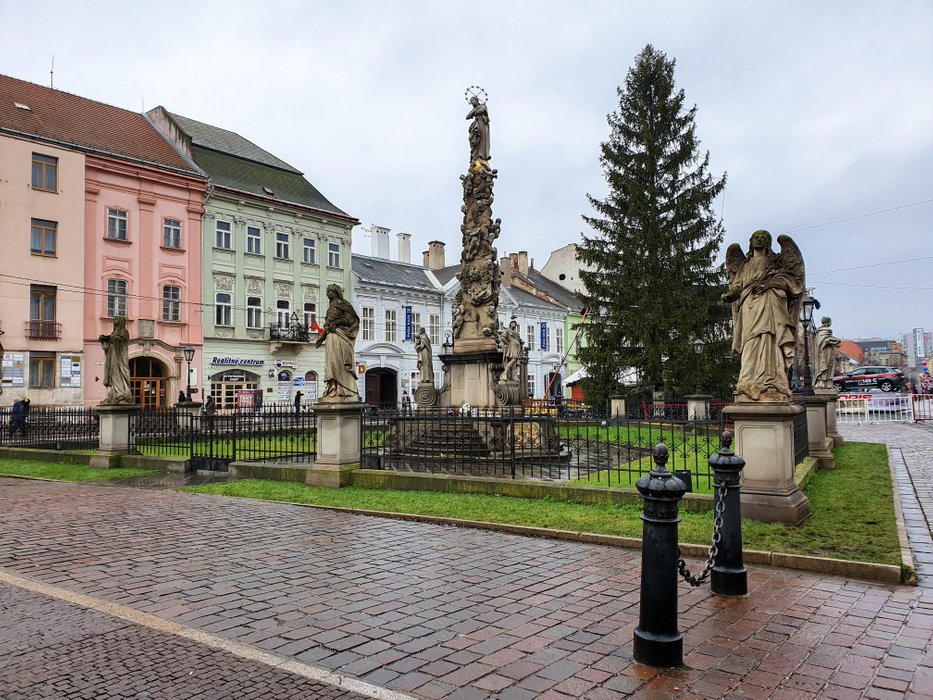 In front of the Immaculata statue is the Košice State Theater.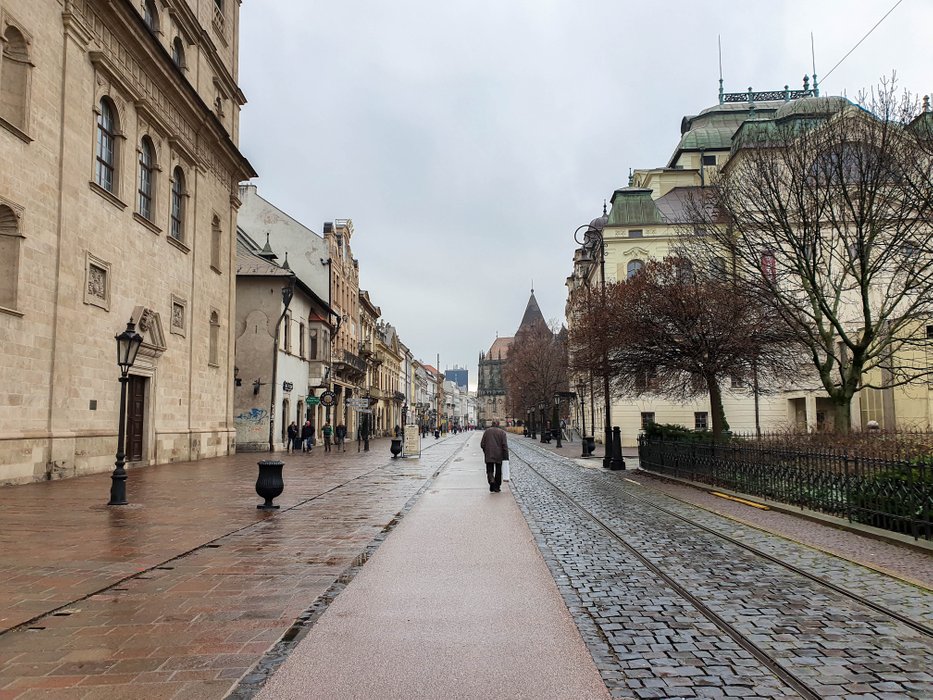 And here it is with traditional ice sculptures. Our winter is unusually warm this year and the sculptures are unfortunately melting.
The theater was designed by the Hungarian architect Adolf Lang and it dates back to the 19th century. It's one of only two theaters in Slovakia. The other one is the Slovak National Theater in Bratislava.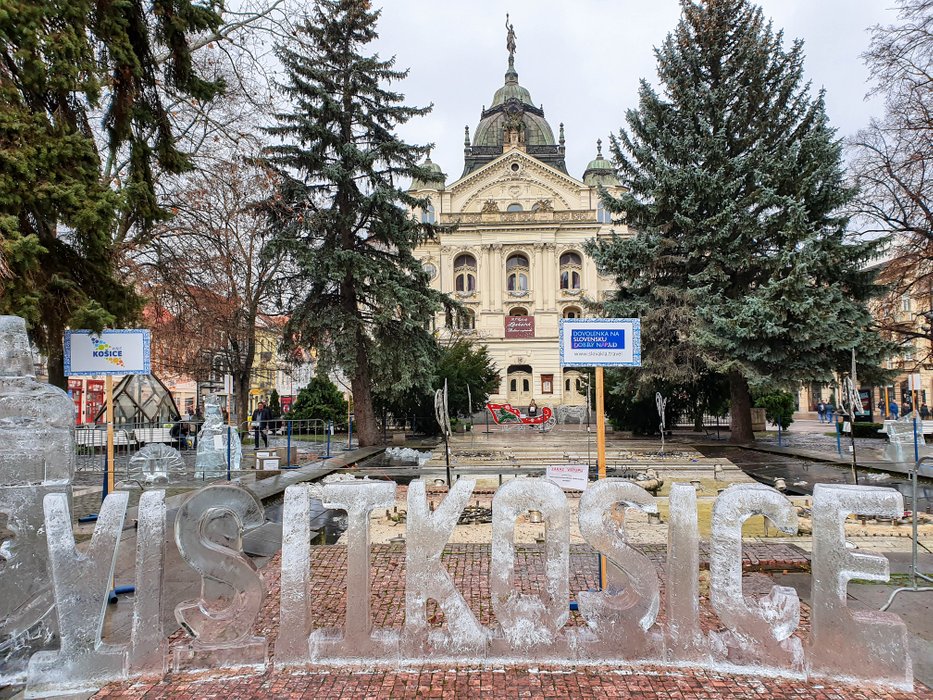 This ice kingdom becomes a tradition as it's already been 10 years since it was carved for the first time. A few years ago, I was lucky to be there when they were being carved. It looked difficult and impressive.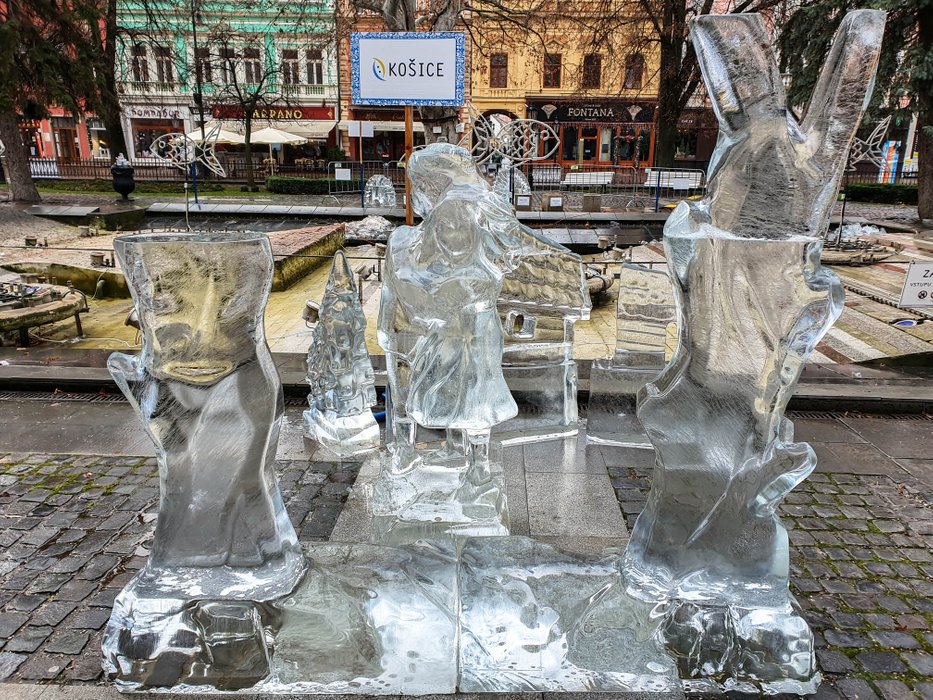 The place of the project is near known Singing fountain. There is an ongoing reconstruction of the fountain this year and this is why you see that mess on the photos.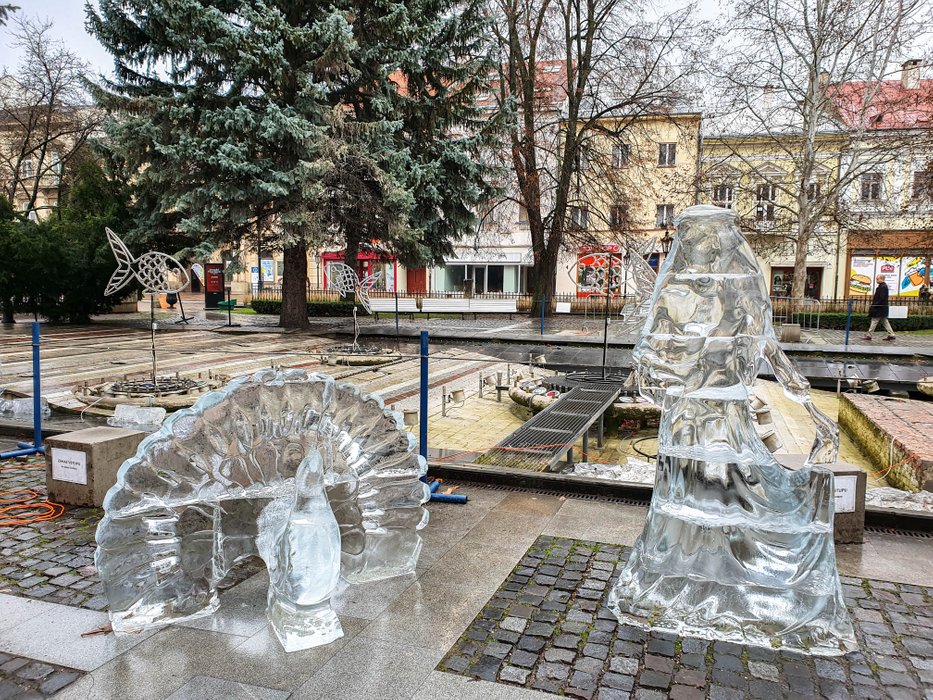 Santa arrived this year here too!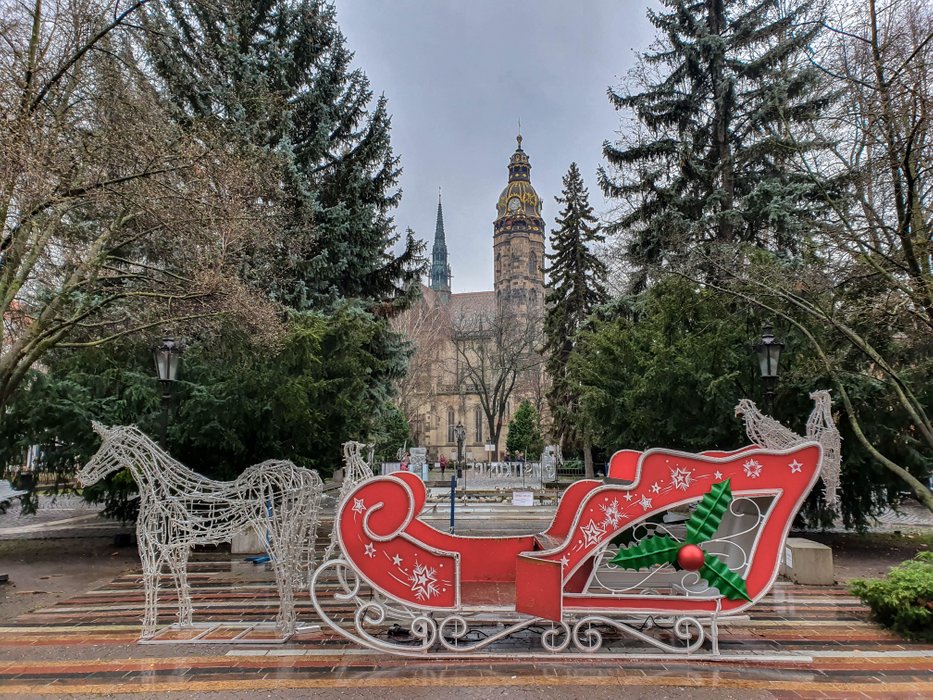 And now to the Christmas market...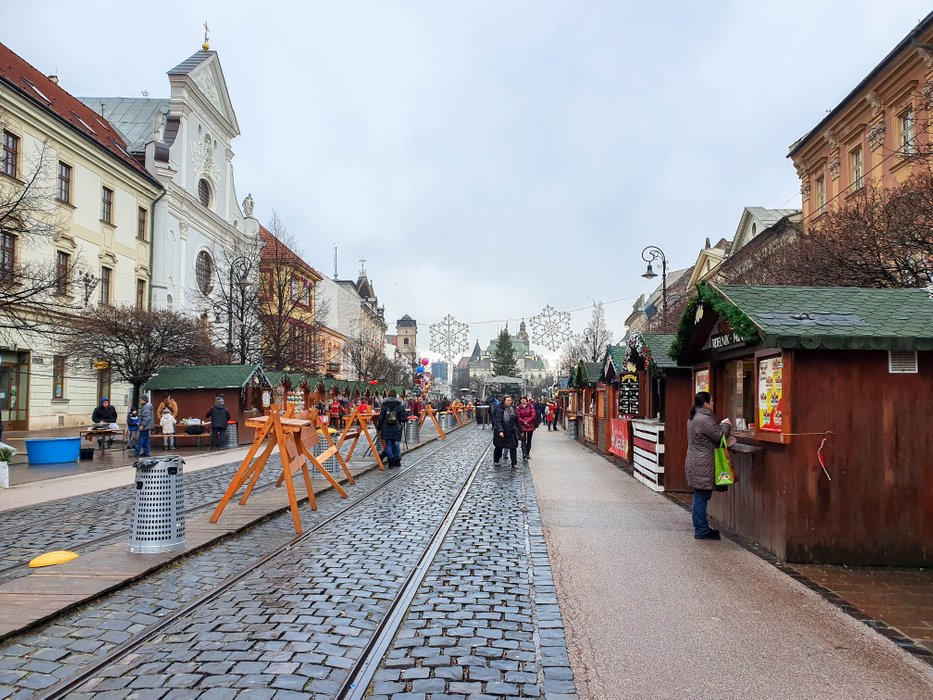 You can find many traditional souvenirs and dishes here.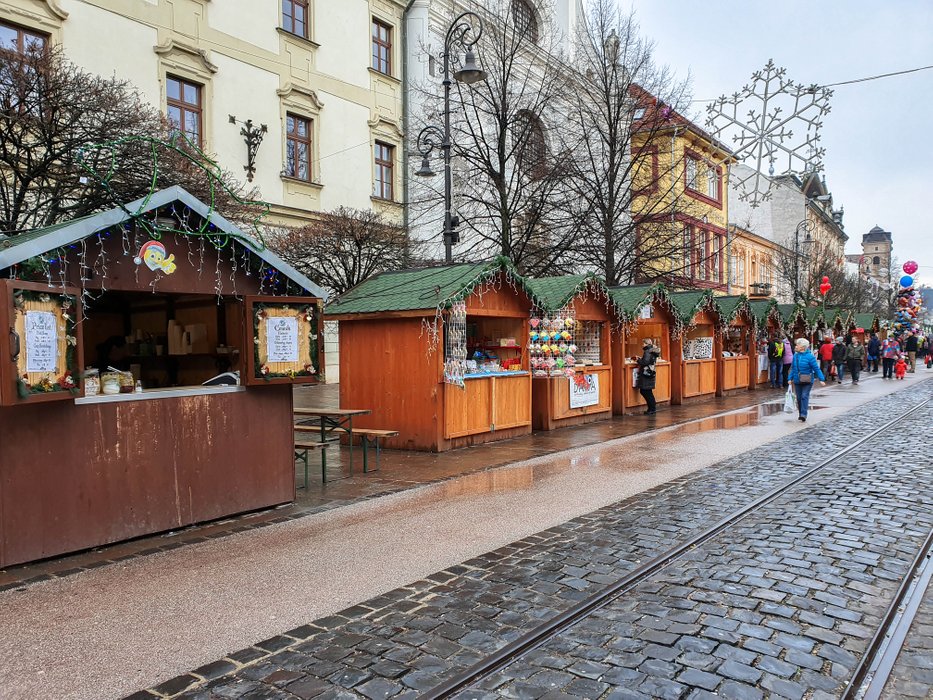 I was surprised to see so many people this early in the morning. I would probably not order this kind of food for breakfast but it's Christmas, so people do things that they wouldn't normally do.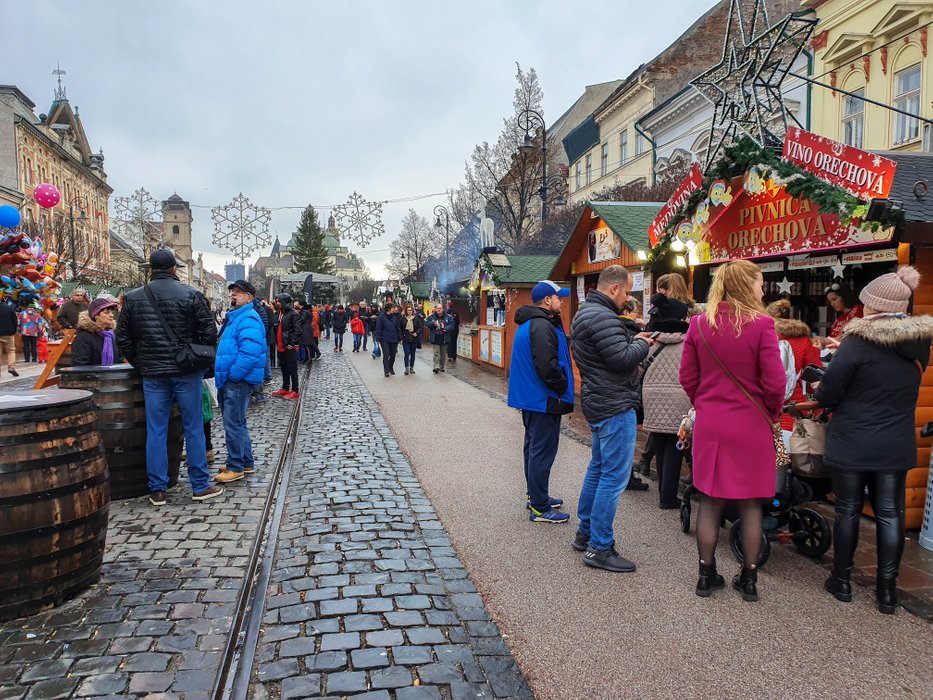 Each year many shops and restaurants come together and cook 1000 liters of traditional Christmas cabbage soup. The profit goes to the organisation which helps the orphans. I used to work for this organisation when I lived here, so we supported them too.
I trust this organisation and I know that they are doing a great job, so we gave them more money than we would normally do. They were so happy and overwhelmed. They started to take photos with us, thanked us too many times and it was all a bit uncomfortable, but we let it go as we could see that they were genuinely happy.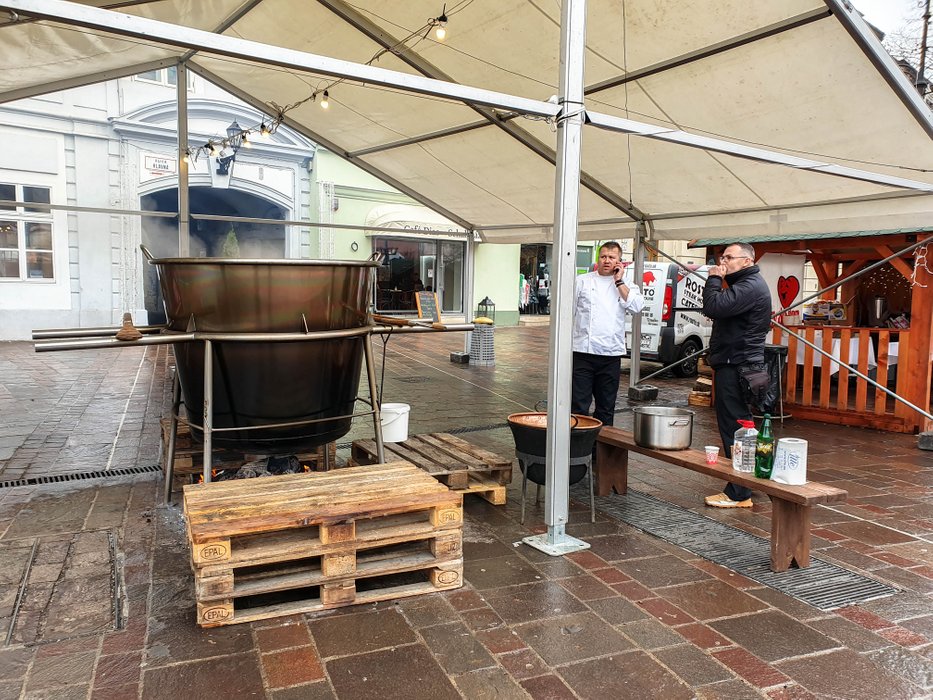 We needed to calm down as we're not used to this much attention, so we went to our favorite restaurant located in this complex. It's such a relaxing place. I like to sit there and watch those umbrellas.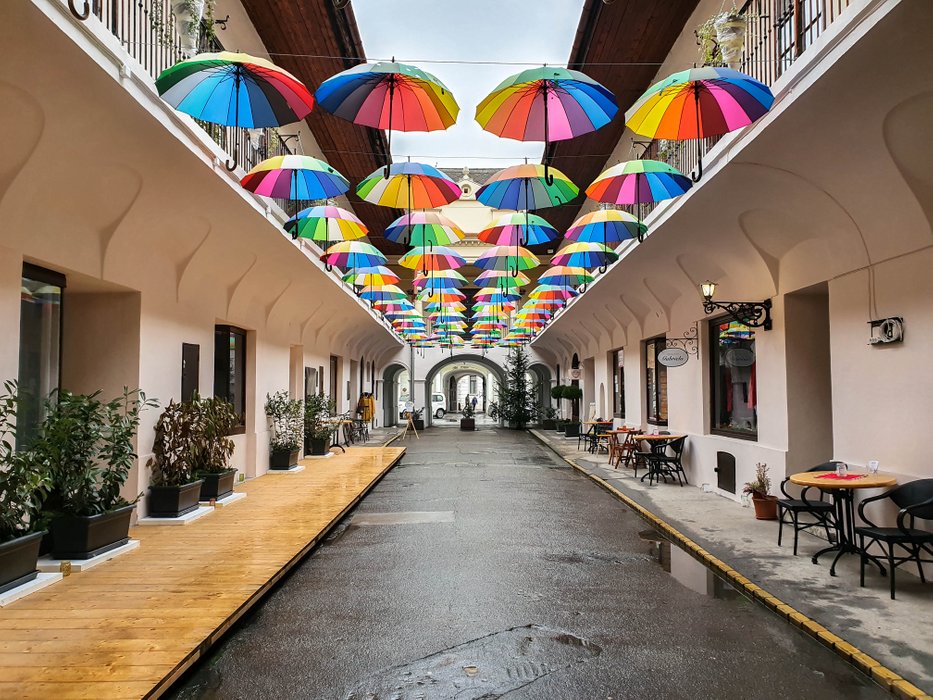 I can't imagine that there is anyone who wouldn't feel better after seeing so many colors.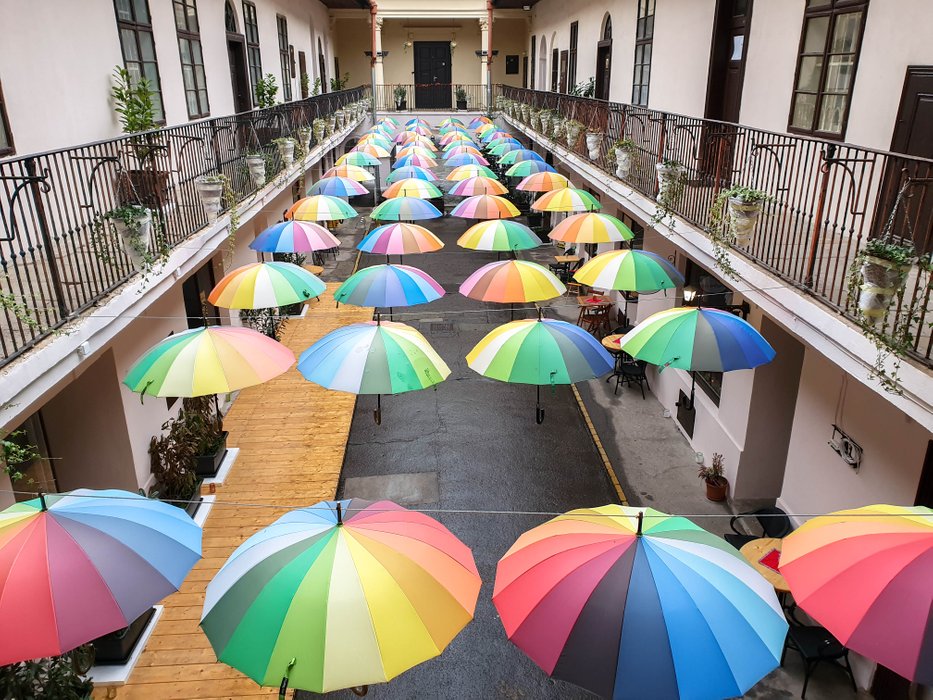 I hoped that Christmas would be relaxing this year, but it wasn't like this. Up until now it was stressful with many things to do and people to see. And even the weather sucks and it rains all the time!
We are staying for 12 more days and I hope that now it will get better as the Christmas craziness should be over.
I hope that you had a lovely time with your family and friends!
Thank you for reading!
Cheers!
Martina
PS: All photos are made with my Samsung S10 as it was raining, so I left my camera in the hotel room.