You probably don't remember (as I wouldn't remember it either) but I have told you in the past that I live just 10 minutes from Rhine Falls - the most powerful waterfall in Europe.
I have even made a post about it a long time ago. At that time, I showed you the Rhine Falls from Schloss Laufen and this time, I will take you for a walk on the other side of the river Rhine.
We've been facing a lot of rain this week and the weather is changing every 5 minutes (sometimes literally). It could be sunny and by the time that I get ready to go out it could rain again. I spent less than an hour outside and got soaked in the rain twice while it was sunny in between.
I enjoy seeing changes in colors with different light conditions and I tried to capture it in my photos. I hope that you will be able to see it 😊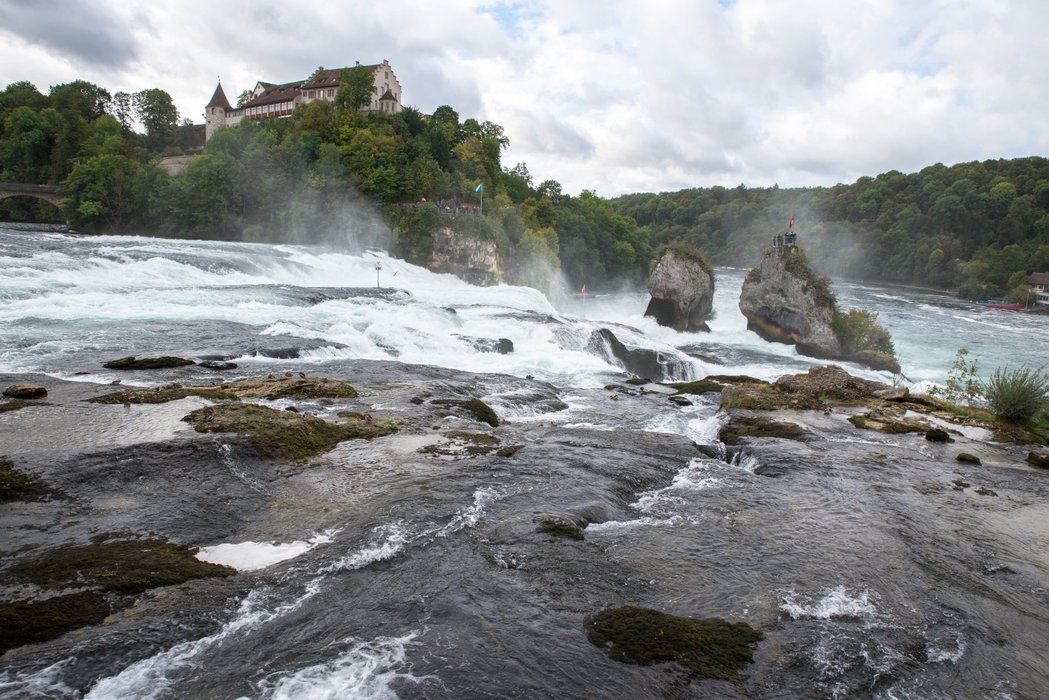 I enjoy living in this region as it's very diverse. We live in the canton of Schaffhausen but on the other side of the river is already the canton of Zurich. This bridge connects both cantons.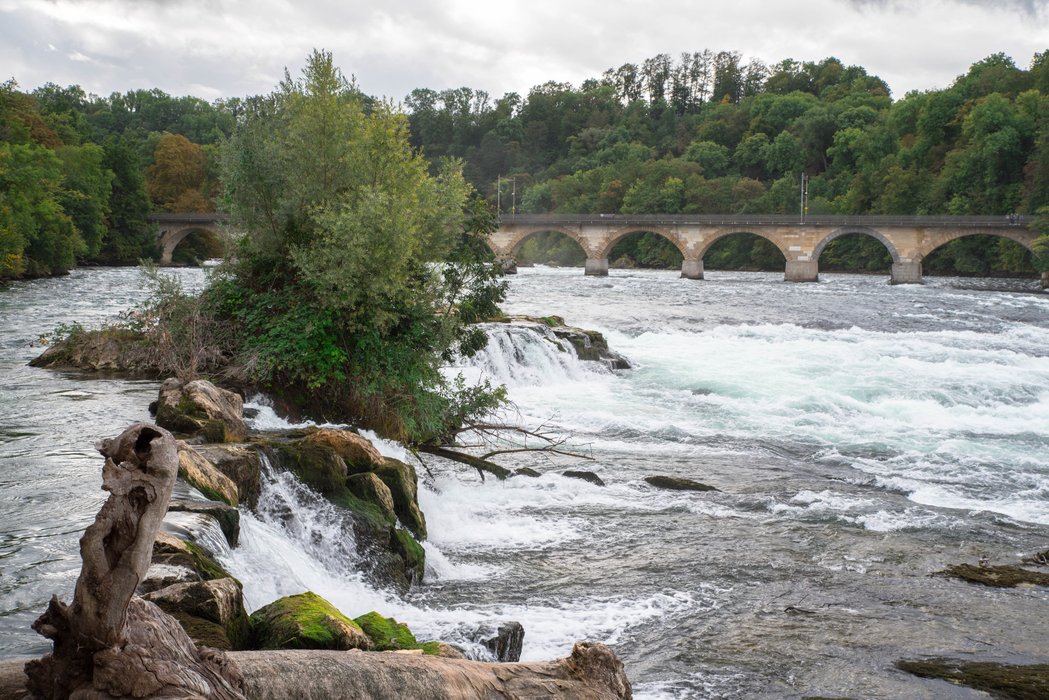 We also live very close to Germany. It takes us about 5 minutes by car to cross the border. One interesting thing in our canton is that we have a German enclave entirely surrounded by territory belonging to Switzerland.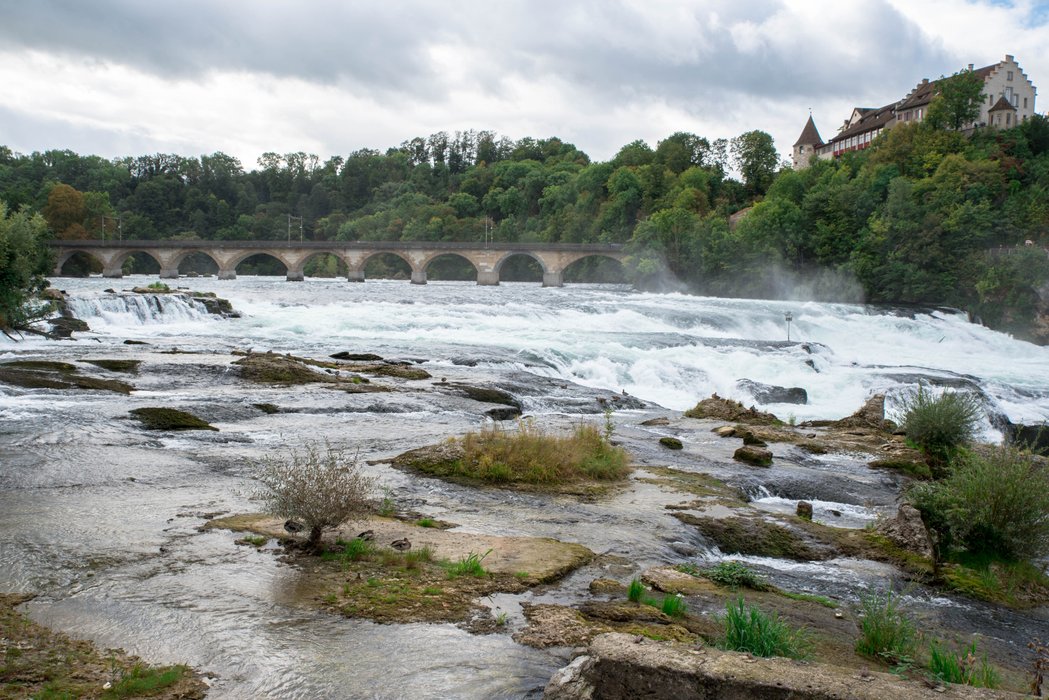 But back to our walk..
I came from the back so first we will look around before coming to the waterfall.
The Rhine Falls were created 15000 years ago due to the tectonic shifts as the river had to flow through a new riverbed. It's 150 meters wide and 23 meters deep. It's not like the Niagara Falls but it's still impressive 😊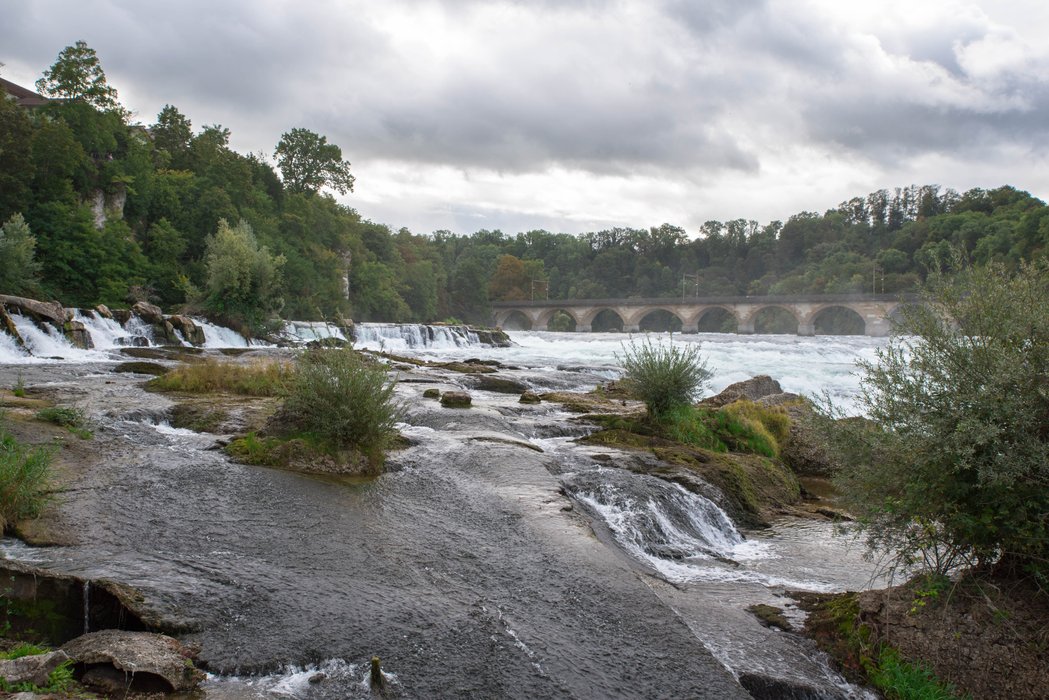 If we want to see the waterfall in its full glory we have to walk in the direction of Schlössli Wörth - a little castle in the middle of the photo.
The Schlössli Wörth was built in 1348 and it used to serve as a custom house. When the railway was built, the water traffic route lost its importance, and it was needed to find a new goal for this building. A decision was taken that it will serve as a restaurant and in 1835 some work was done to rebuilt it for this purpose.
Even today, it is the most popular restaurant in the canton. You have to make a reservation weeks in advance to get a table. It's also probably the most expensive restaurant in the region...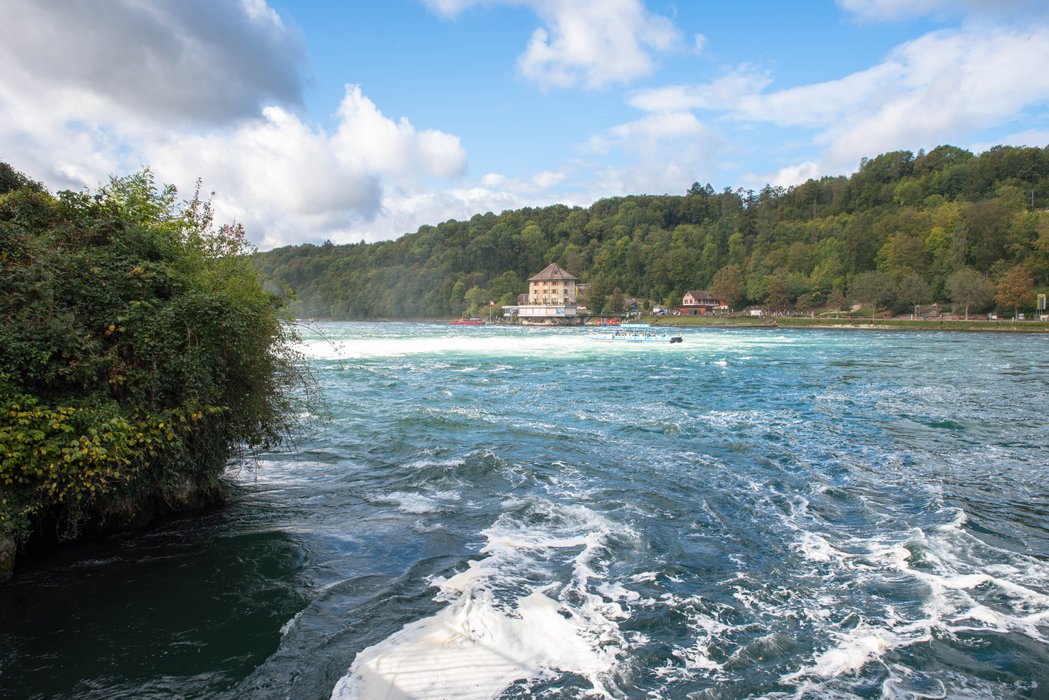 Here you can see how colors change with different light...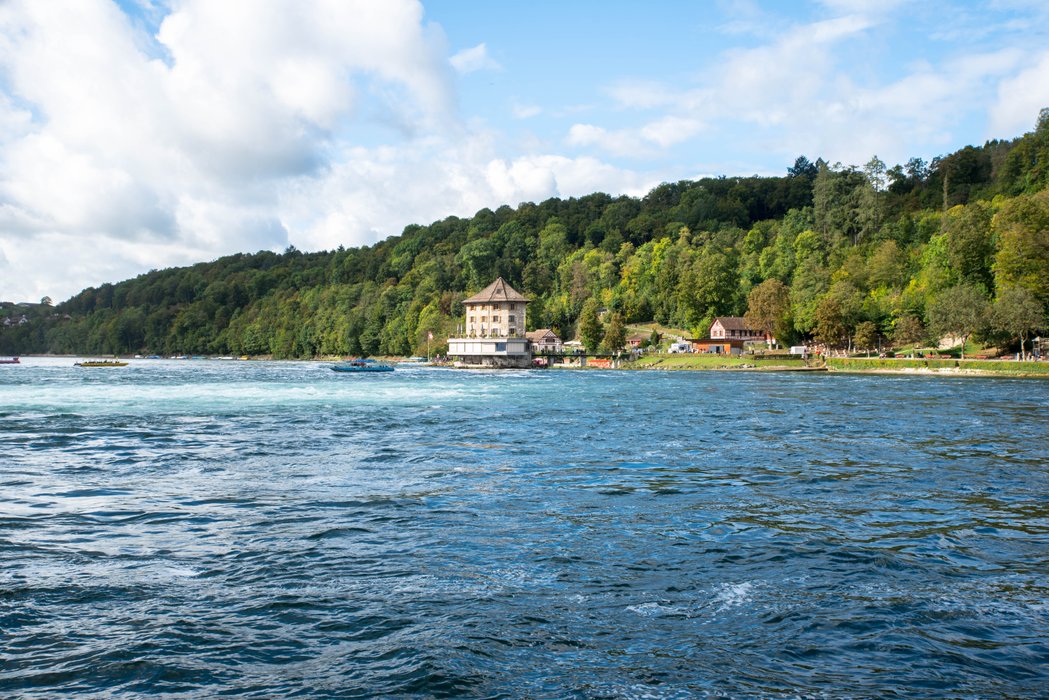 And here we are! Not that far from the Schlössli Wörth, enjoying spectacular views...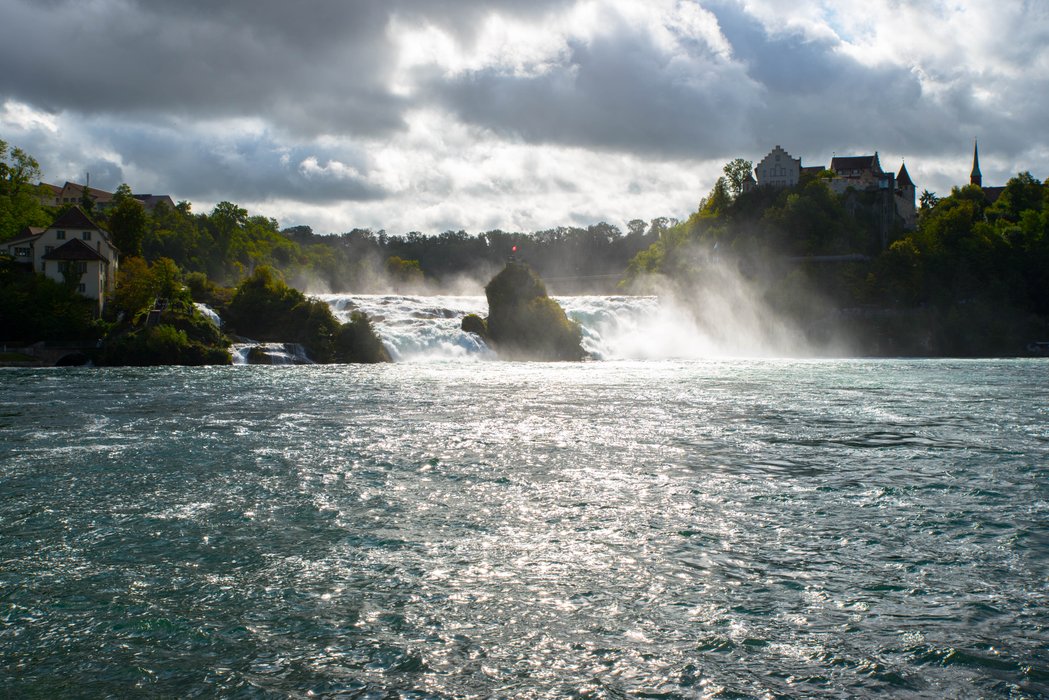 The windmill was run already in the 11th century. The production was shut down in the 18th century. There were also grinding workshops and blacksmiths' shops. I must admit that I don't know what is there now but I think that part of the house is used to sell refreshment to tourists.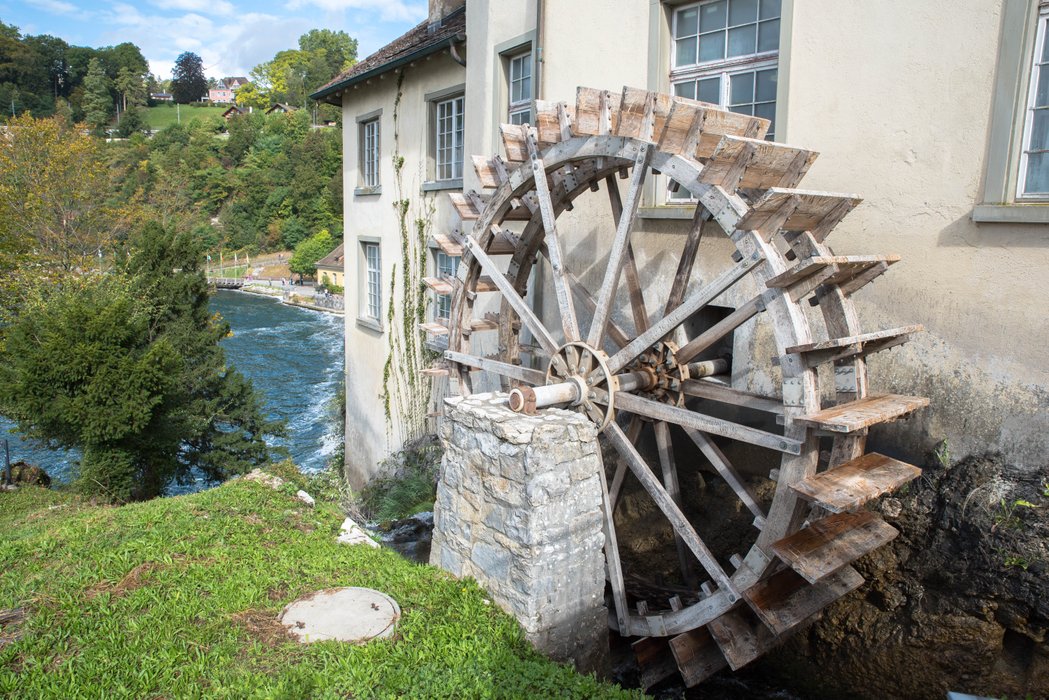 And now we can walk all the way up again...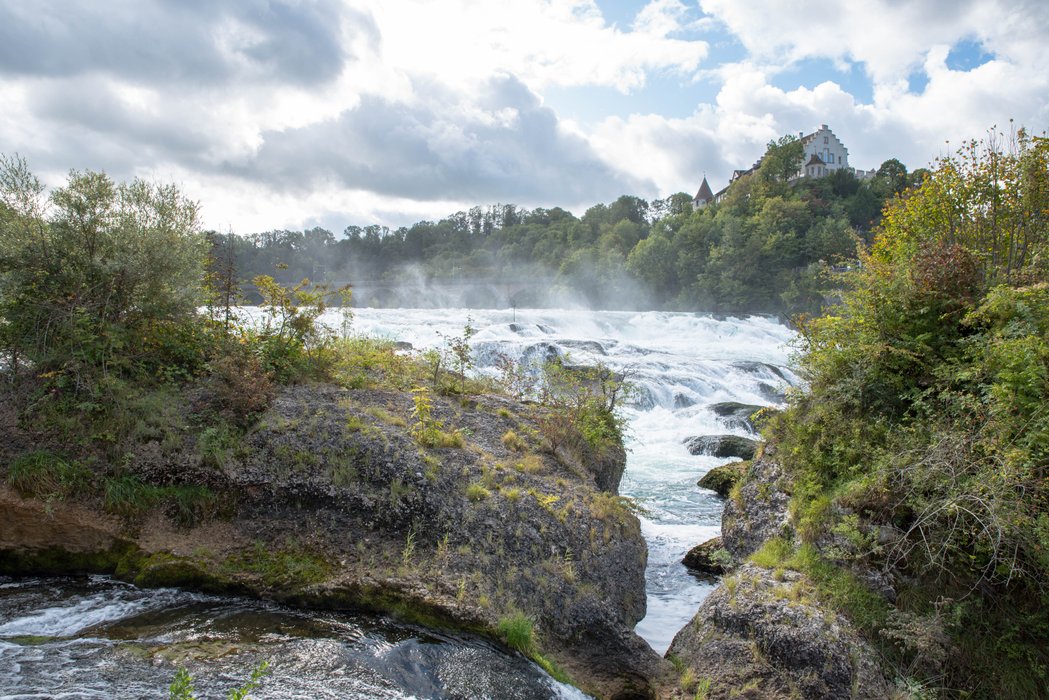 Can you see those people standing on the rock in the middle of the Rhine Falls? There are many tourist boats bringing people there and back every few minutes. I've been living here for almost 9 years and I have never thought of going there. I get sick just looking at those boats struggling in the strong current.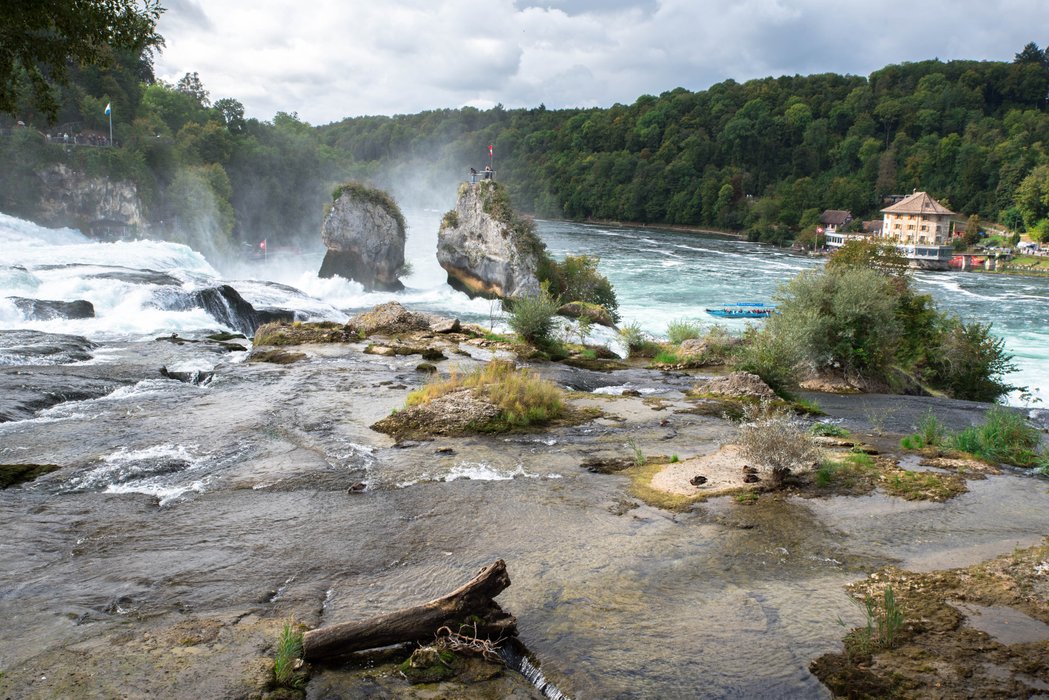 And the last view of the Schloss Laufen before heading back to the town...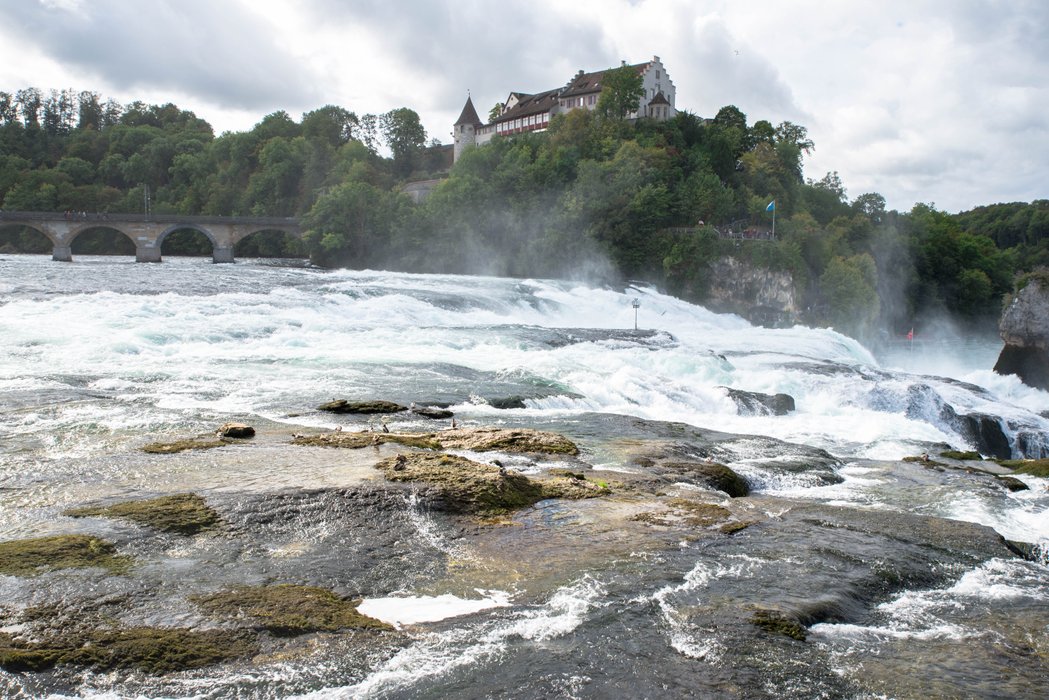 I hope that you have enjoyed our walk today.
Thank you for reading!
Cheers!
Martina