I can honestly say that September was the roughest month of this year for me and I'm happy that it's over now. Too many things happened, and I hope that the rest of 2019 won't be that turbulent. But this is not what I want to talk about now as I will dedicate a separate post to everything what I went through.
Today, I'd like to take you with me back to my vacation in Slovakia. We managed to see many great places and The Brekov castle was one of them.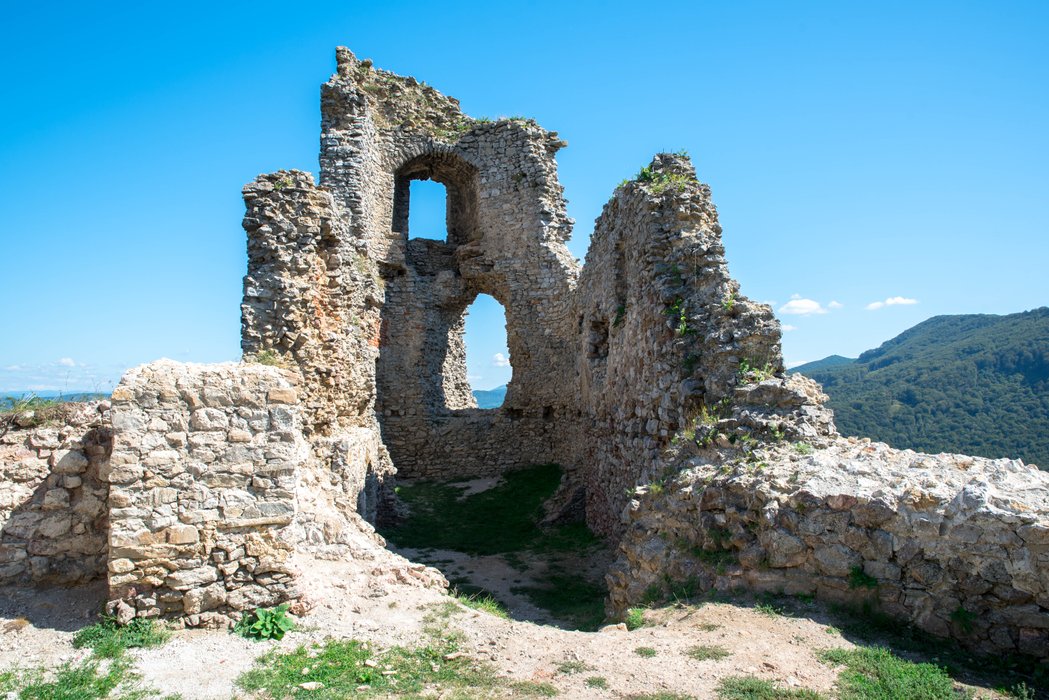 We visited the ruin 8 years ago as well and it looked completely different. It was abandoned and difficult to access at that time. A few years ago, a group of people from a nearby village decided to restore the ruin and make it accessible to public, and submitted a proposal to the government asking for their support. As it usually goes, they didn't get the full support that they were asking for however they got money to pay for the material.
They knew that it was all that they would ever get and started the restoration work. Nowadays, there are 23 volunteers investing their time and effort to make it a better place. Imagine walking up and down the steep hill every day to work on a restoration site that doesn't belong to you and you don't even get paid for your work. They only use traditional techniques and everything is done manually. There don't use any machines to help them. You must believe in the project and truly love what you do to stay motivated...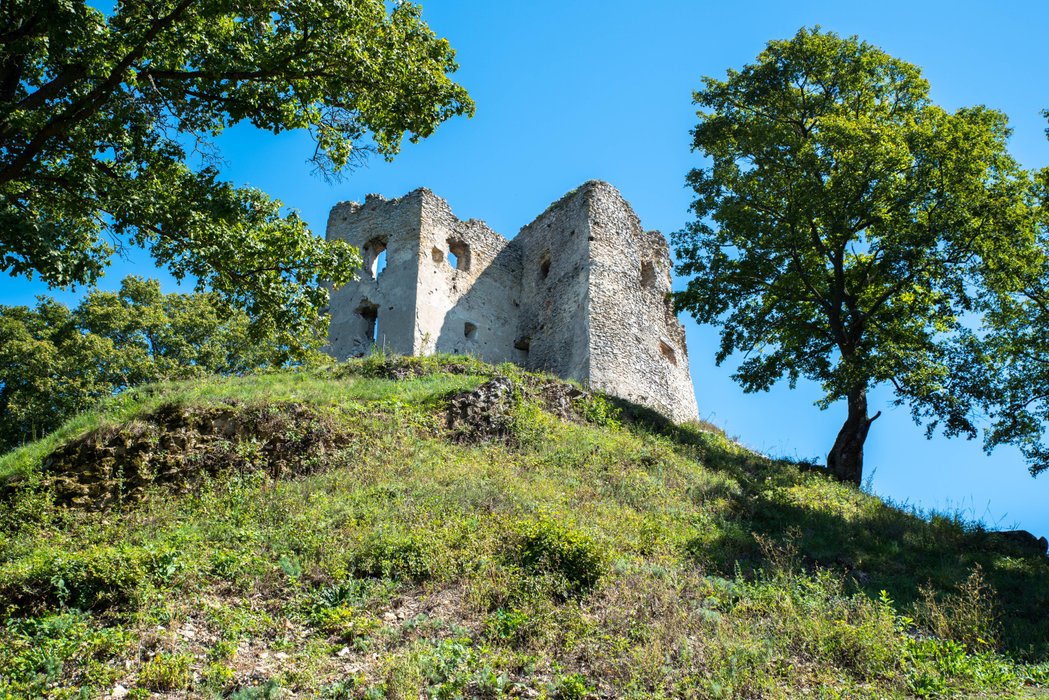 I talked to one guy who works there from the beginning, and he was very positive about the project. He talked about countless hours that he spent on the castle, his passionate co-workers and their struggles with the restoration.
He said that he loves working here and seeing the progress. He mentioned that he is excited to come to the site with his grandchildren once it's finished and show them the parts that he helped with. I am sure they will be proud of him.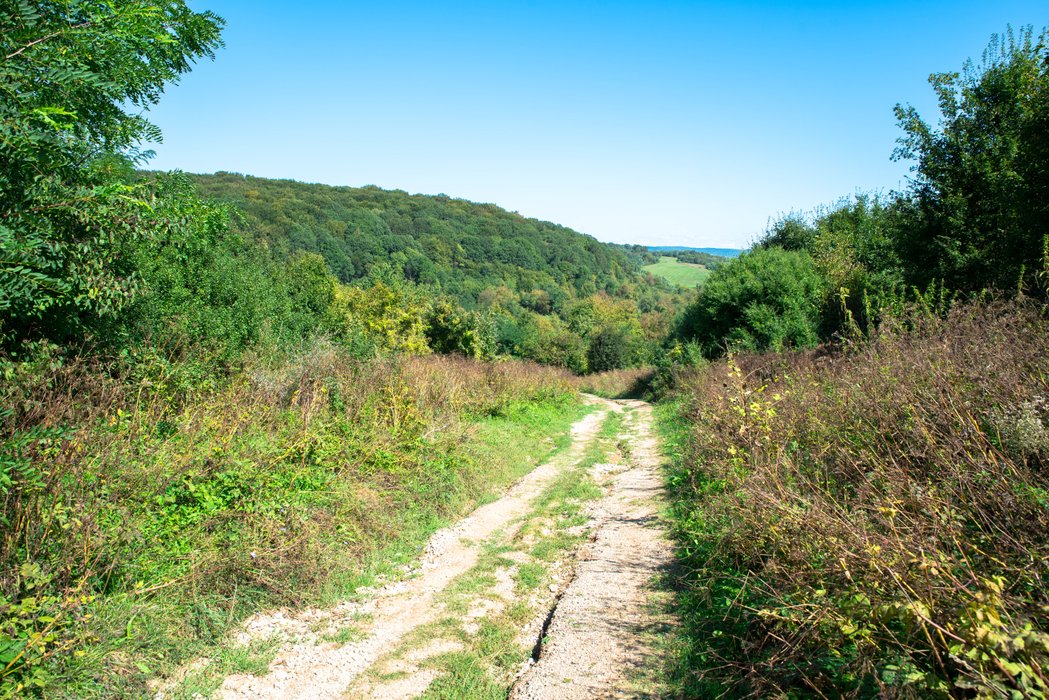 It took us 30 minutes to get to Brekov by car. We parked the car at the foot of the hill and started to walk up. It took us good 30 minutes to get to the top. It's not a difficult walk in general but there are some parts of the trail that are challenging.
We found some butterflies on the way that looked like they survived some fight as their wings were damaged. These were the only ones that were patiently waiting for me to take a photo. Others would just fly away...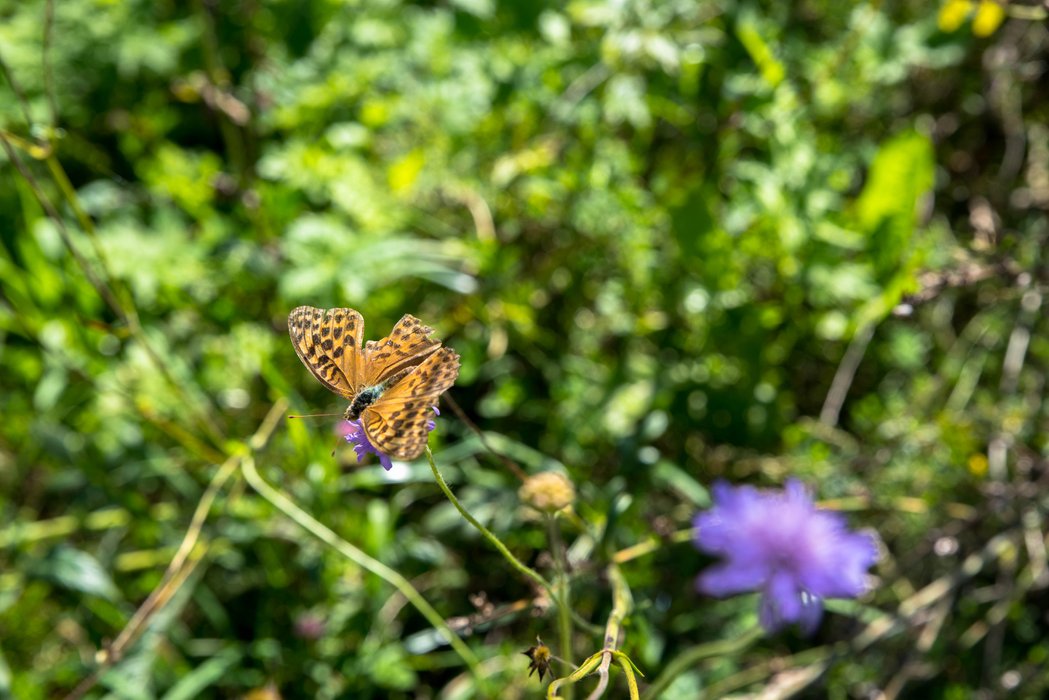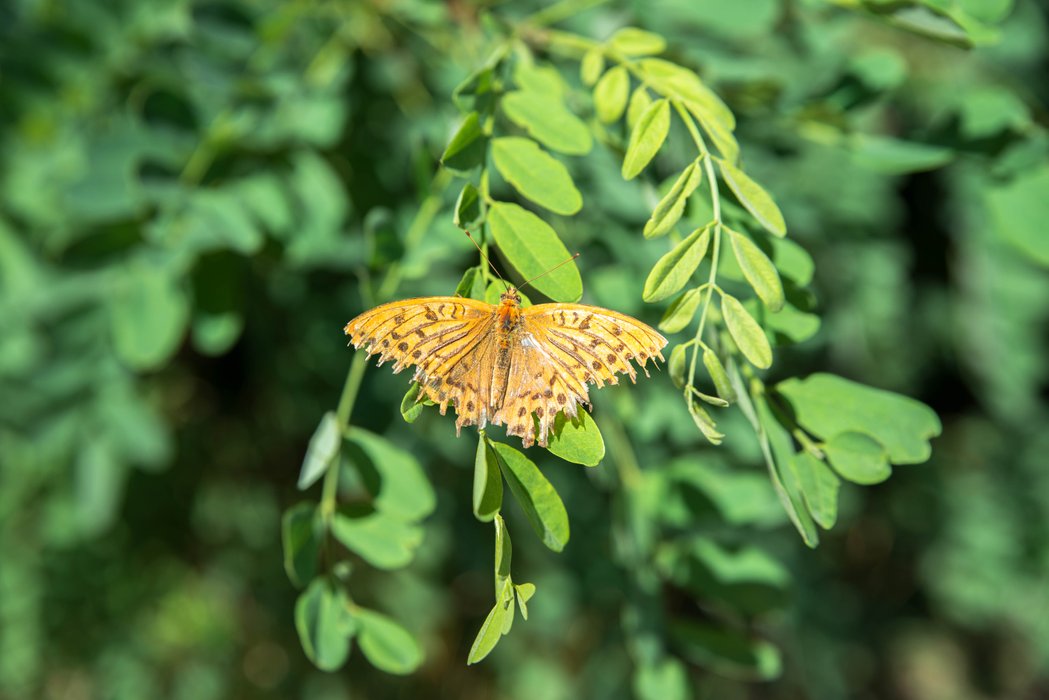 Our tour of the ruin starts at the gate...
The Brekov Castle was built in the 13th century on the site of an older fort from the Great Moravian period. It was repeatedly damaged in the 17th century and left to decay. There are only part of its walls and some domes that survived over the centuries.
In the period when the castle was operational, the castle hill was deforested and covered only with grass in order to have defensive capacity. It apparently didn't help much as it was completely destroyed anyway.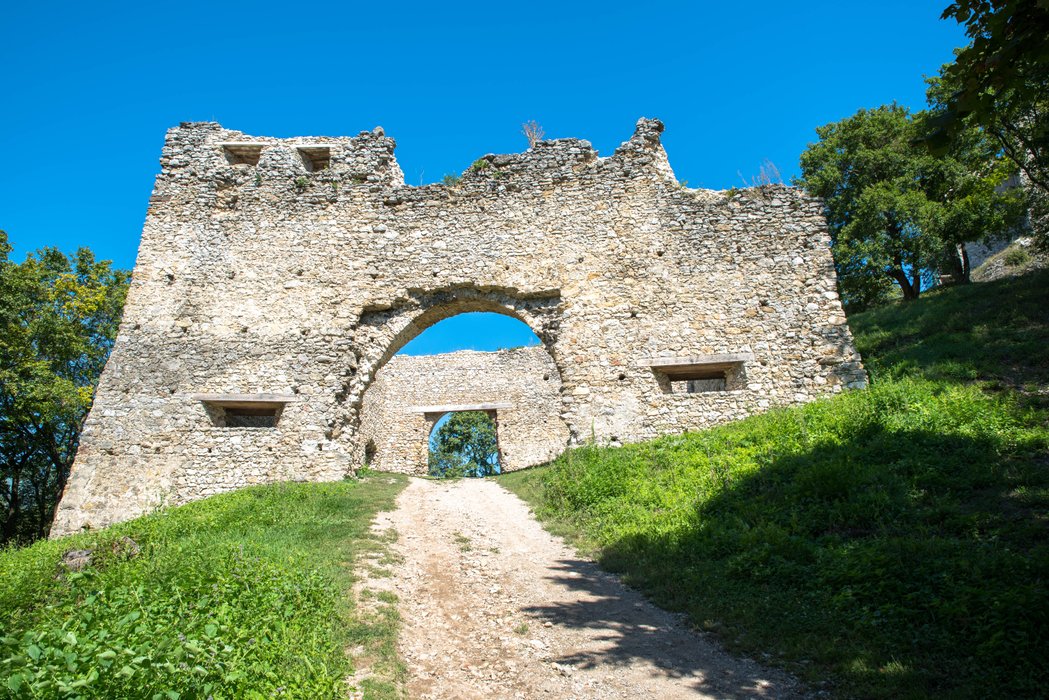 We entered the courtyard as soon as we walked through the gate. From there we got to enjoy some nice views of the region. The weather conditions were very good and we could see the hills in Ukraine and Poland as well.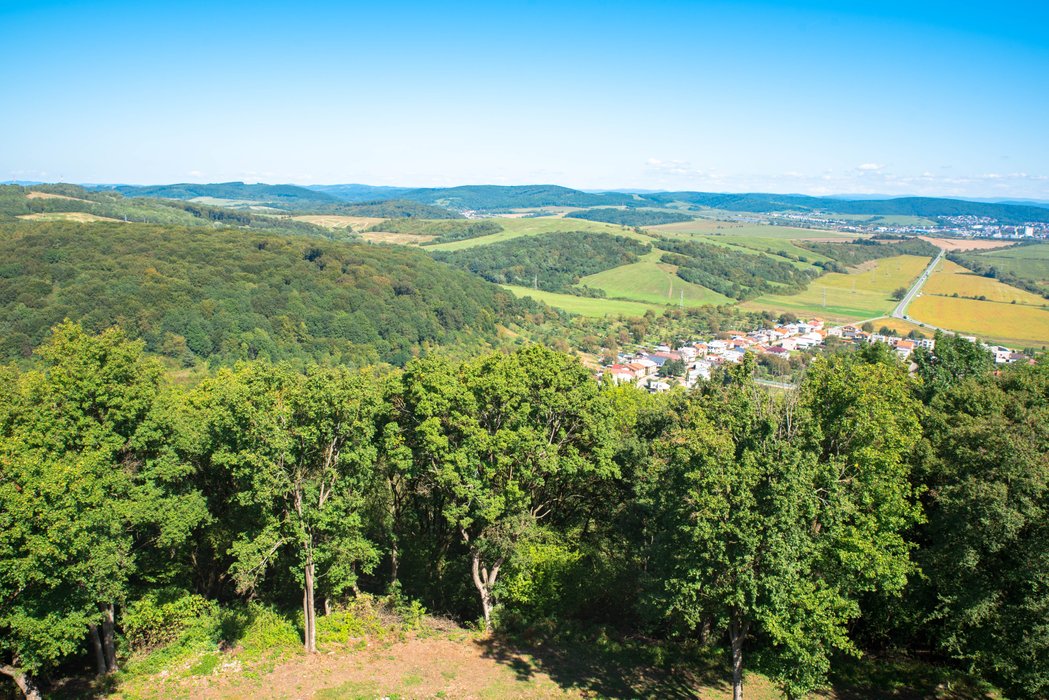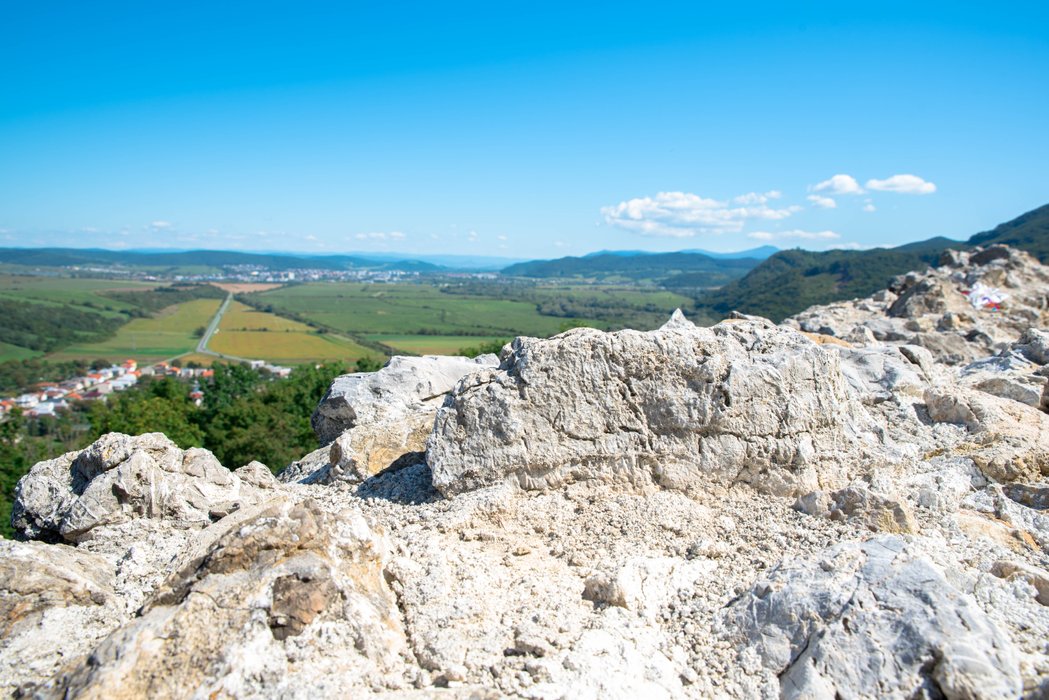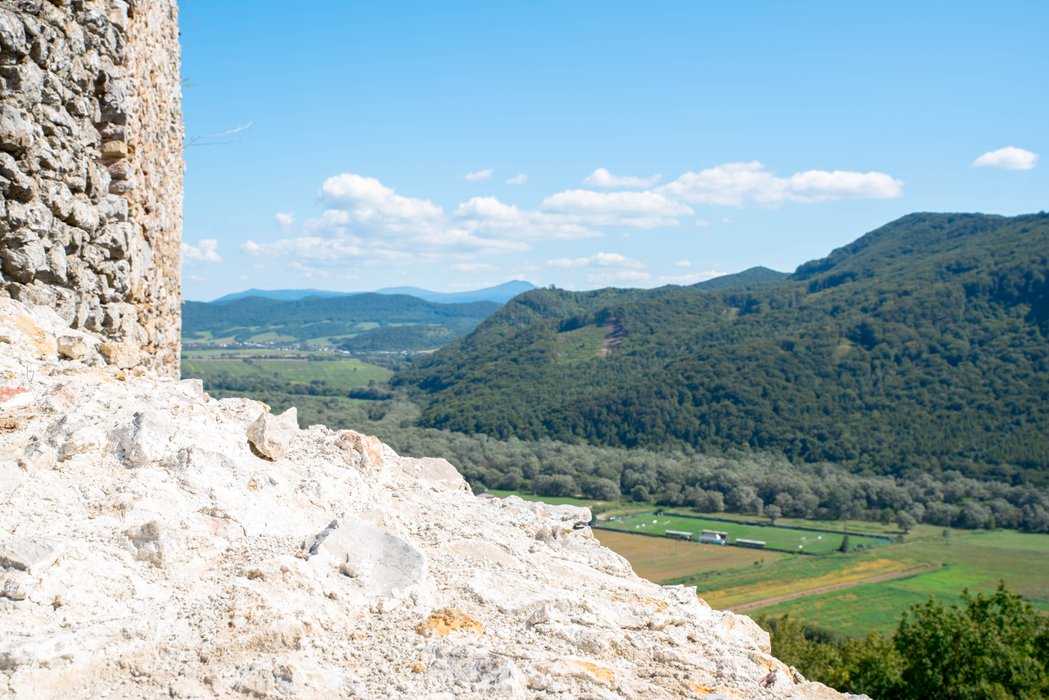 As you can see there is really not much left of the castle. The restoration work is aiming to make this place safer for visitors as there were some accidents because people climbed the walls to get the best pictures, fell and broke a leg or an arm. Luckily, there was no fatal accident but it is forbidden to climb on the walls now.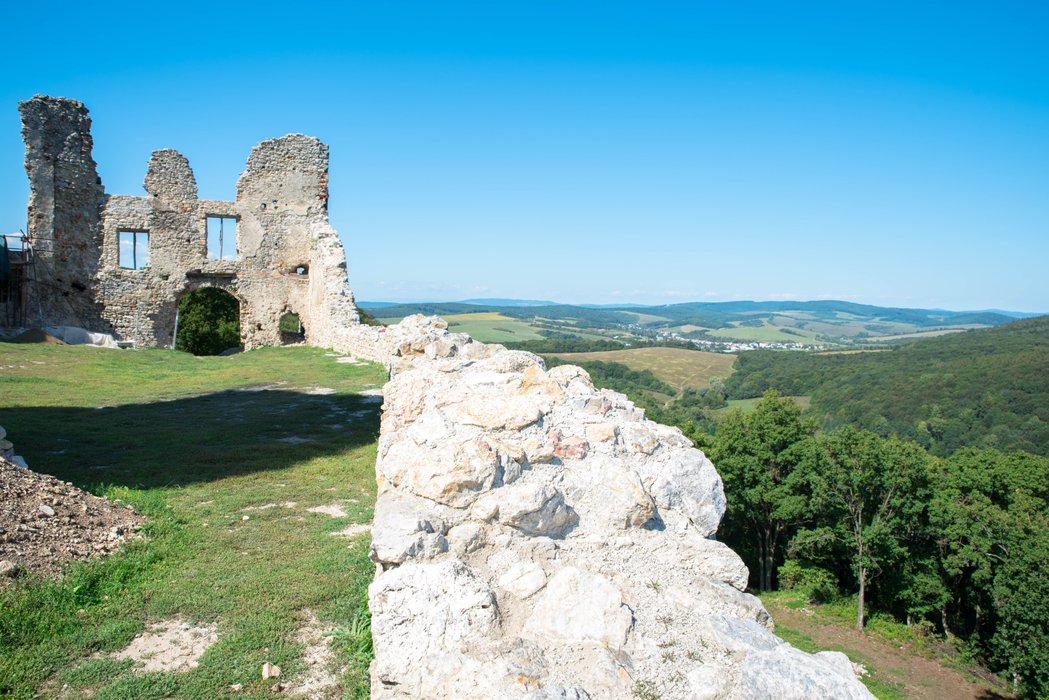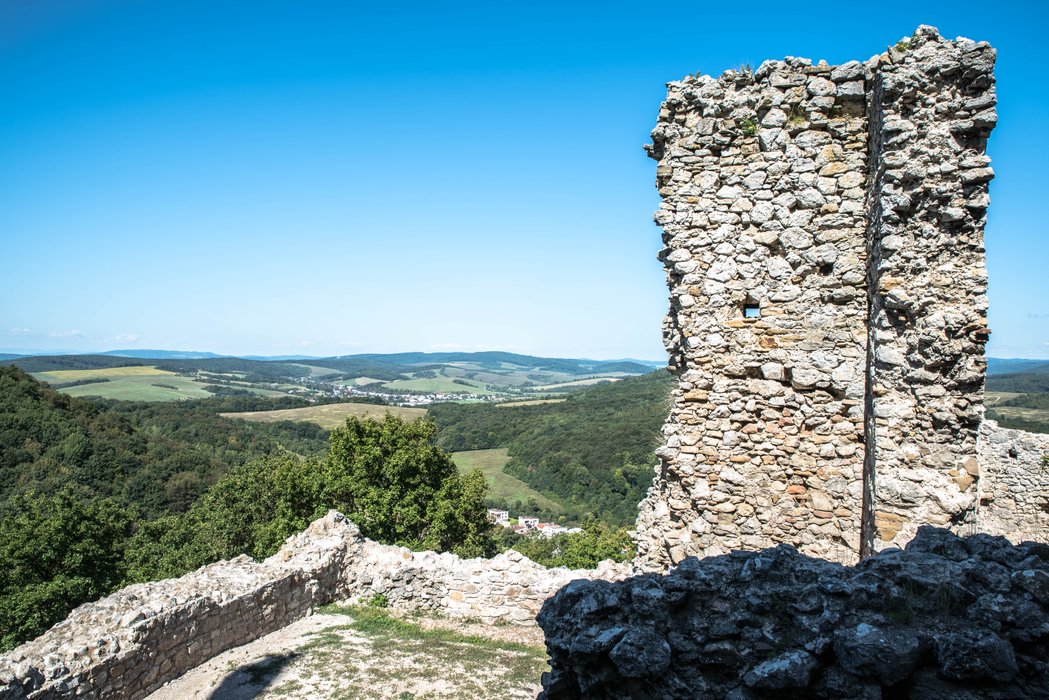 A sneak peek through the renovated arch...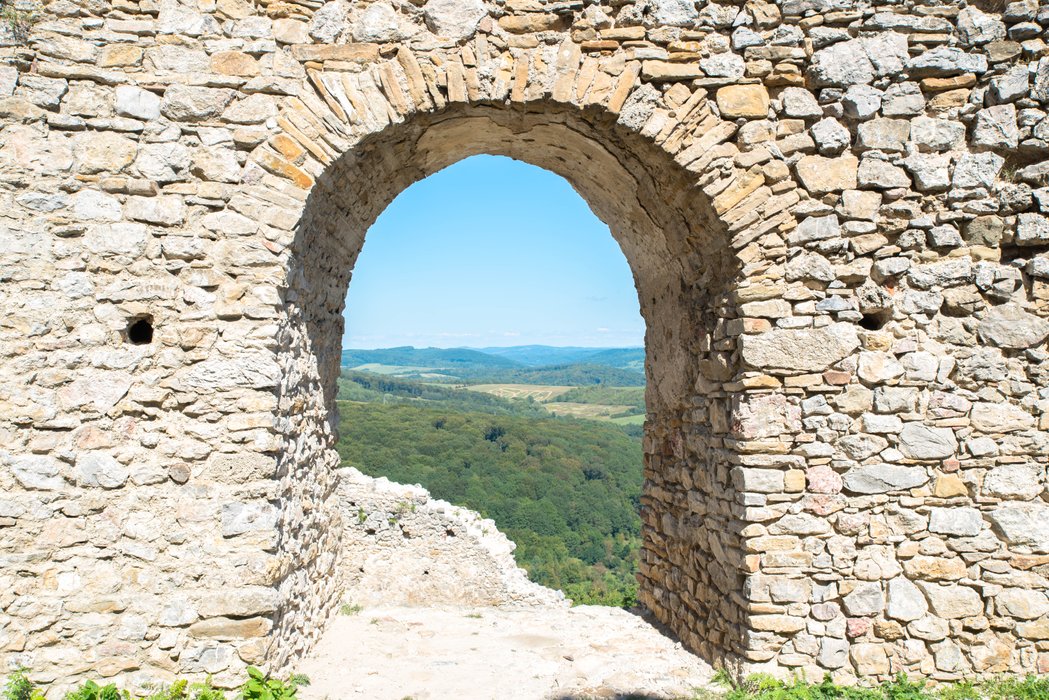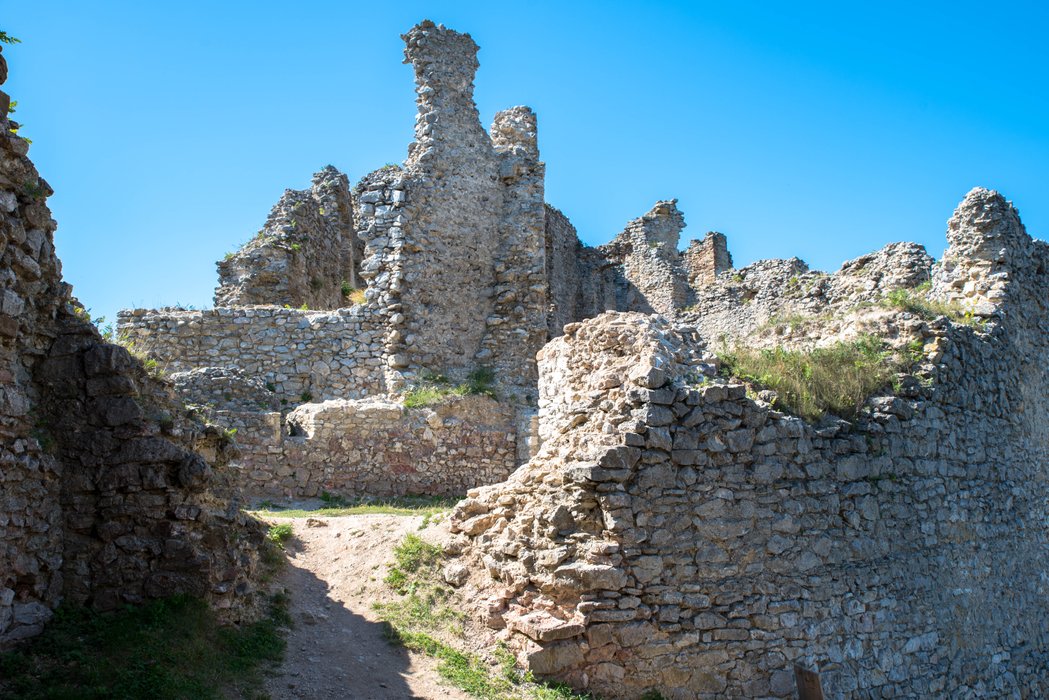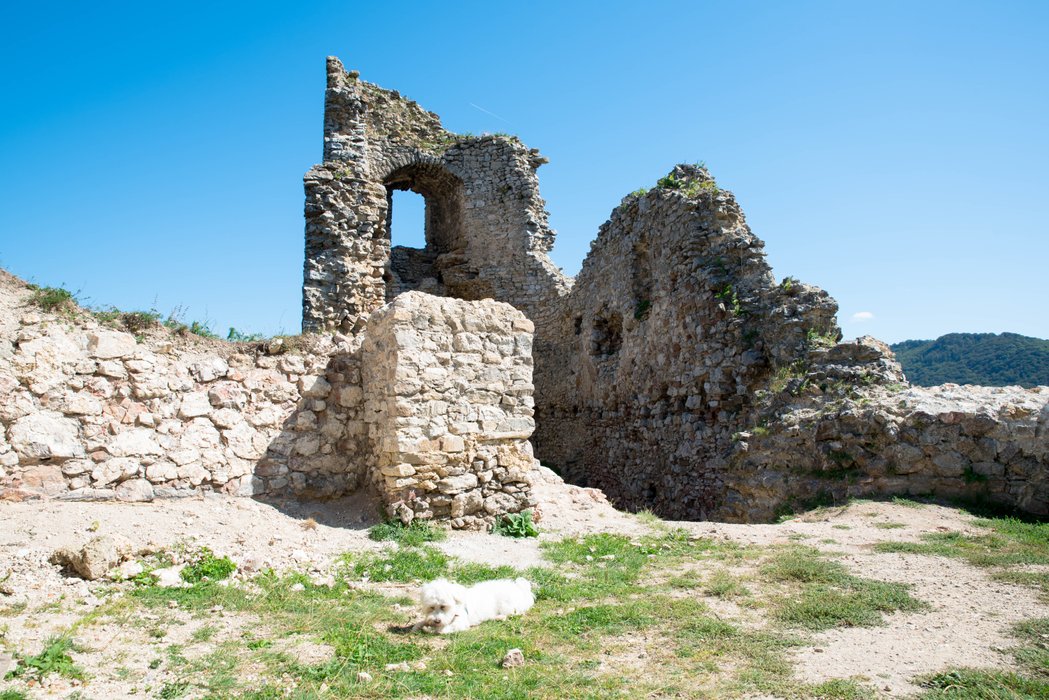 Many parts of the castle are not accessible yet so it didn't take us long to see it all...
On the way back, we took another path and walked around the outer wall before getting back to the car. From here we could see the gate through which we entered the castle at the beginning of our tour.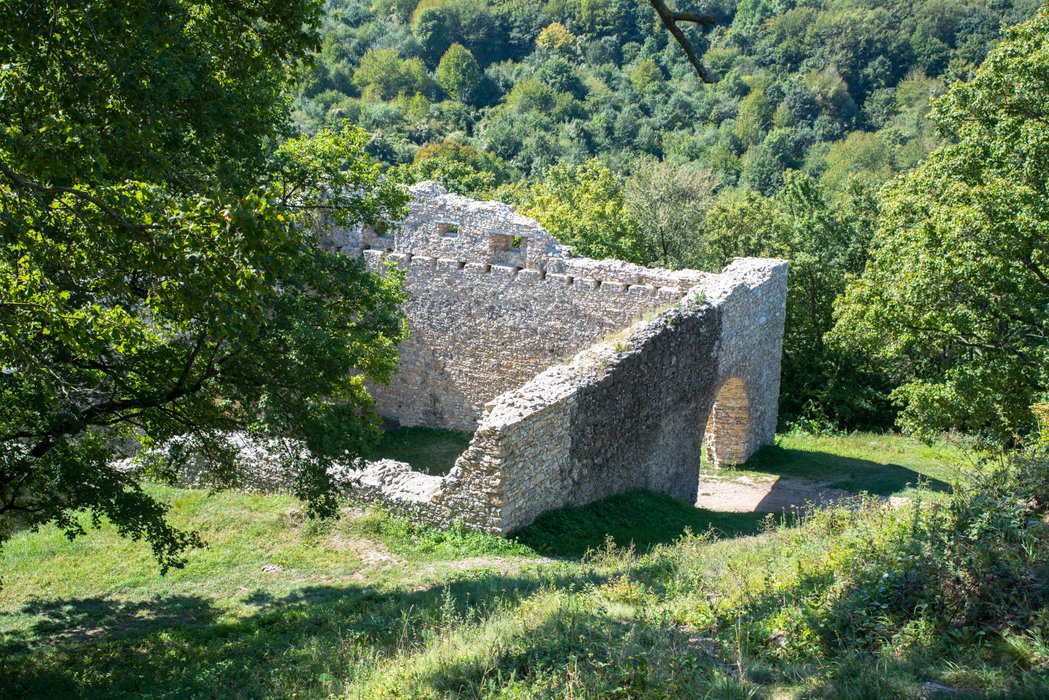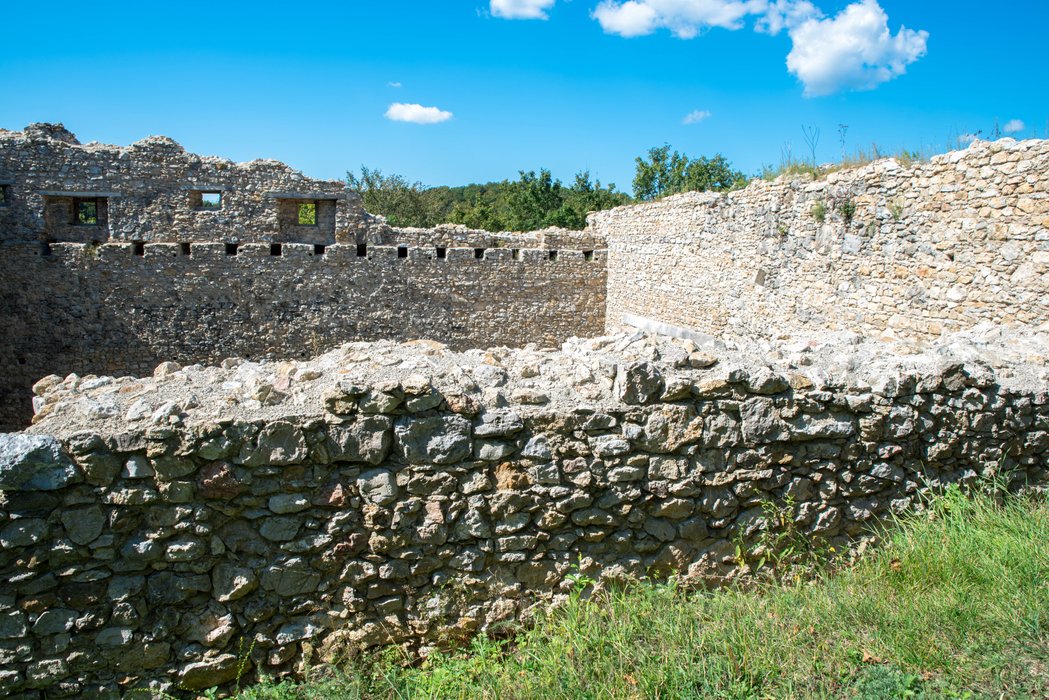 And the last view of the castle before going back to the forest...
There is a small museum in front of the castle. By small, I mean really small. It's the size of a bedroom and there are some artifacts, such as coins and pottery that were found during the restoration work.
They also sell local wine! I didn't even know that there was a vineyard so close to my hometown! We bought a bottle of red, white and rose wine and took it back with us to Switzerland. We haven't opened it yet as we're waiting for the right occasion😊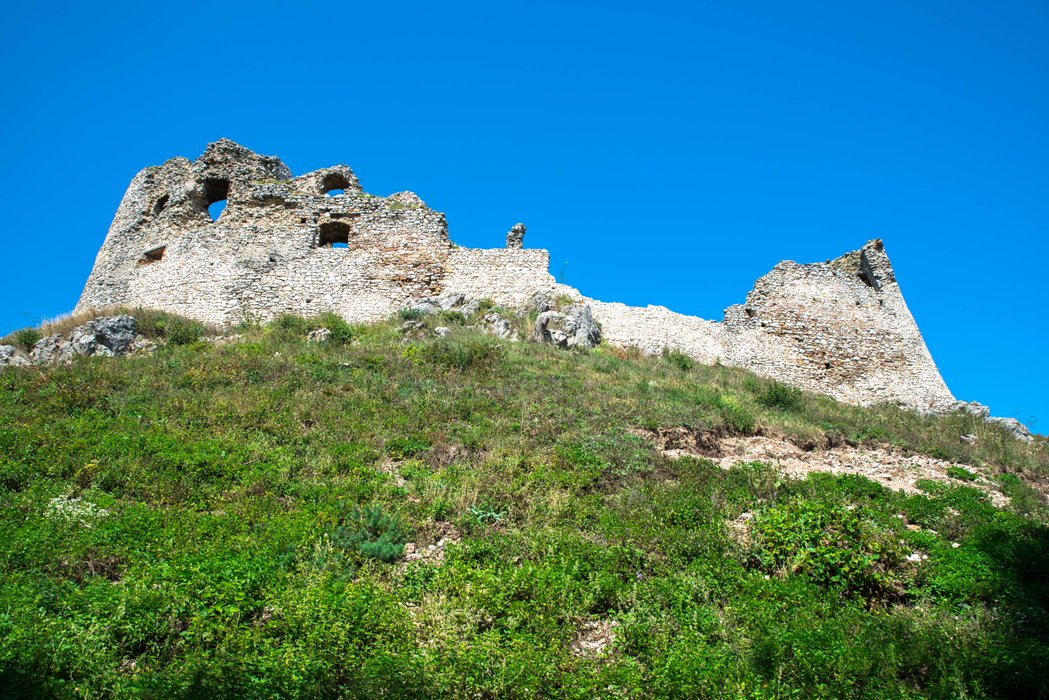 Huh? Did I hear food? It doesn't matter what he does but when he hears 'food' the whole world stops for him 😊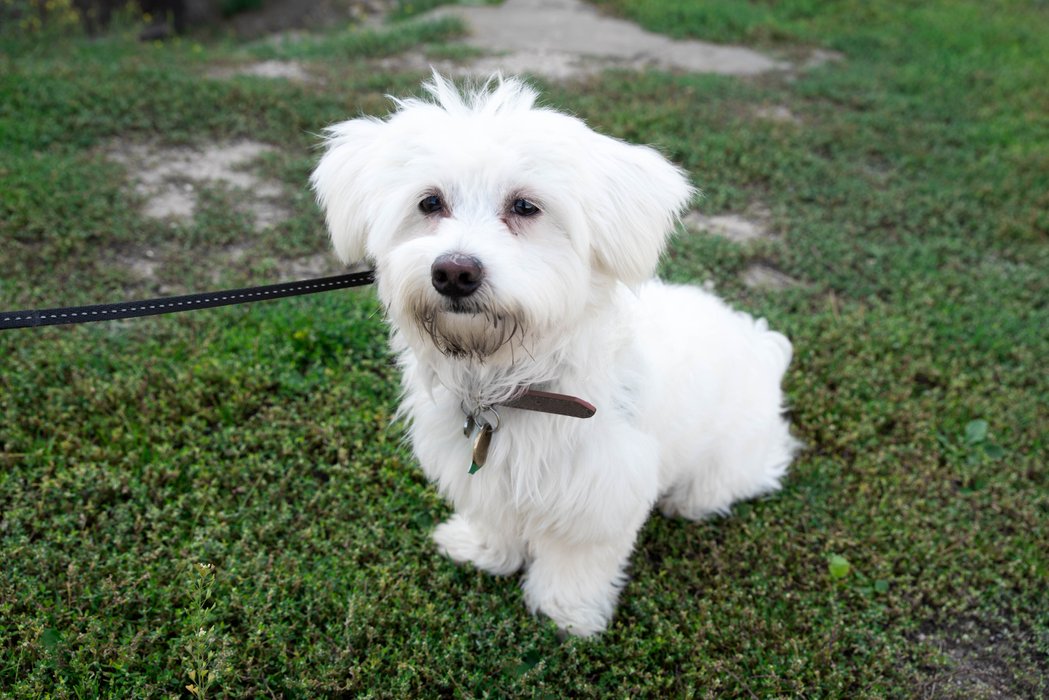 Thank you for reading!
Cheers!
Martina