Efteling is the very first theme park that I have ever visited. It was around 10 years ago. I used to think that I was scared of roller coasters and that these were the only attractions that could be found in a theme park. I was so wrong!
One day, my husband convinced me to go to Efteling and I fell in love with this largest theme park in The Netherlands. As soon as you enter the area you feel like you were in a fairy tale (or movie set). You can find here many enchanting attractions, spectacular theme parks, crazy roller coaster and other small details that make this place unforgettable. Everyone can find something interesting in this world of wonders.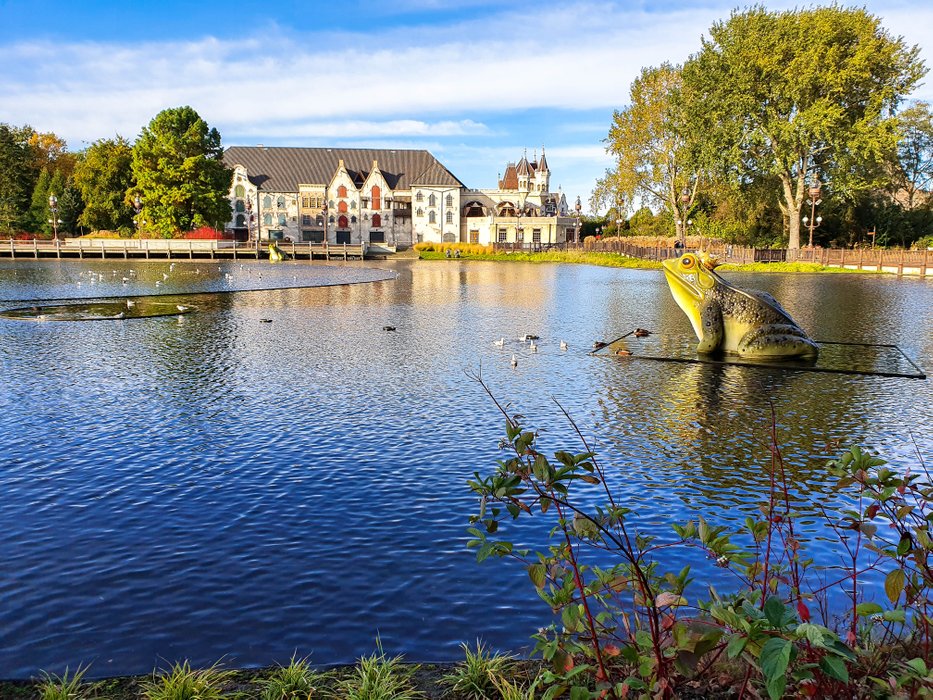 We've been here many times but there are new and new attractions added, so it is good to get your map and don't miss anything what you would like to visit or see.
Before we come here, we usually check their website to see which attractions are new. These are the ones that we do first as we saw the rest already.
There are always so many people and from my experience you have to wait in a queue for at least 30 minutes to get to any attraction. I don't think that we have ever waited for less than 30 minutes. It's usually more and it can also become a little bit annoying.
But if you know the park a little bit you can find quiet places too and you don't have to walk with hundreds of people. The Efteling theater Caro is definitely one of them, unless there is a performance.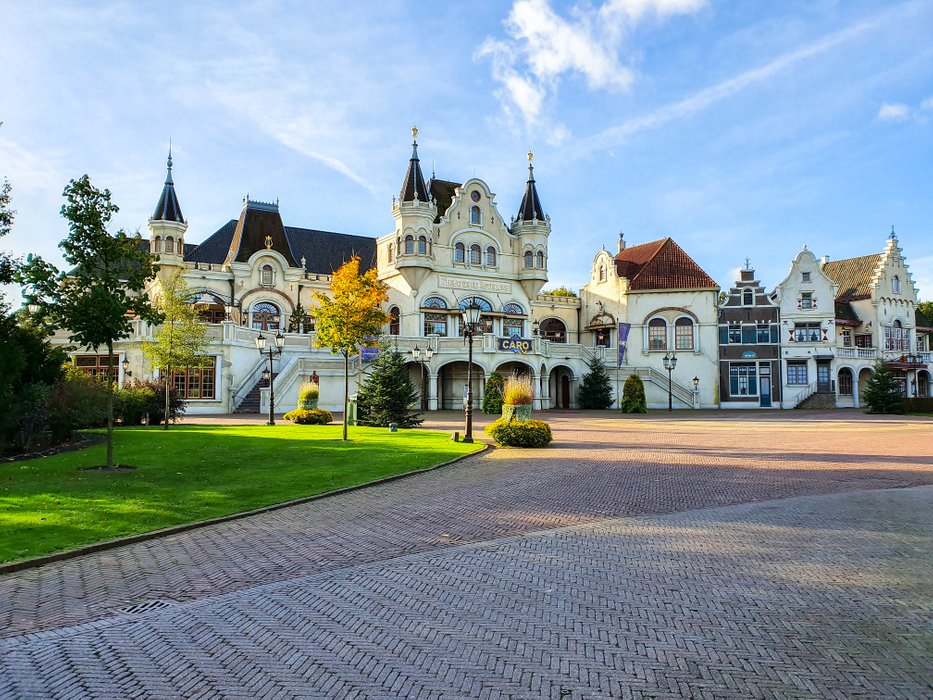 From here you can reach many attractions and enjoy the peace and quiet while looking across the lake to the impressive palace of Fata Morgana that was built in 1986.
Fata Morgana, also known as the forbidden city or 1001 Arabian Nights, is one of my favorite attractions. You get on a boat that will take you through many scenes from Far East. You will see the life of wealthy as well as poor people, the dark cellars with criminals, beggars, rats, crocodiles, gems and lots of gold. There is music and scents that add to the oriental atmosphere.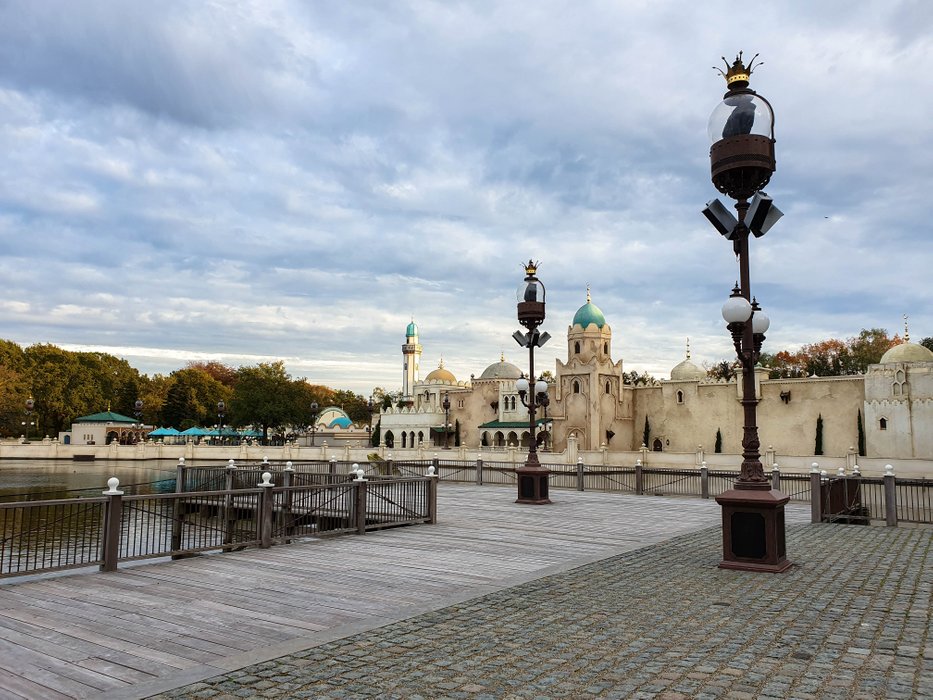 Symbolica is one of the newer attractions (built in 2017) that we haven't visited before. I've heard that it was very nice but was not so sure what to expect. It was the most expensive project at Efteling so it had to be good. Its cost was EUR 35 Mio.
We had to wait for 45 minutes but it was absolutely worth it. There is even a tap with drinking water on the way, so you can fill your bottle while waiting. It's great in summer!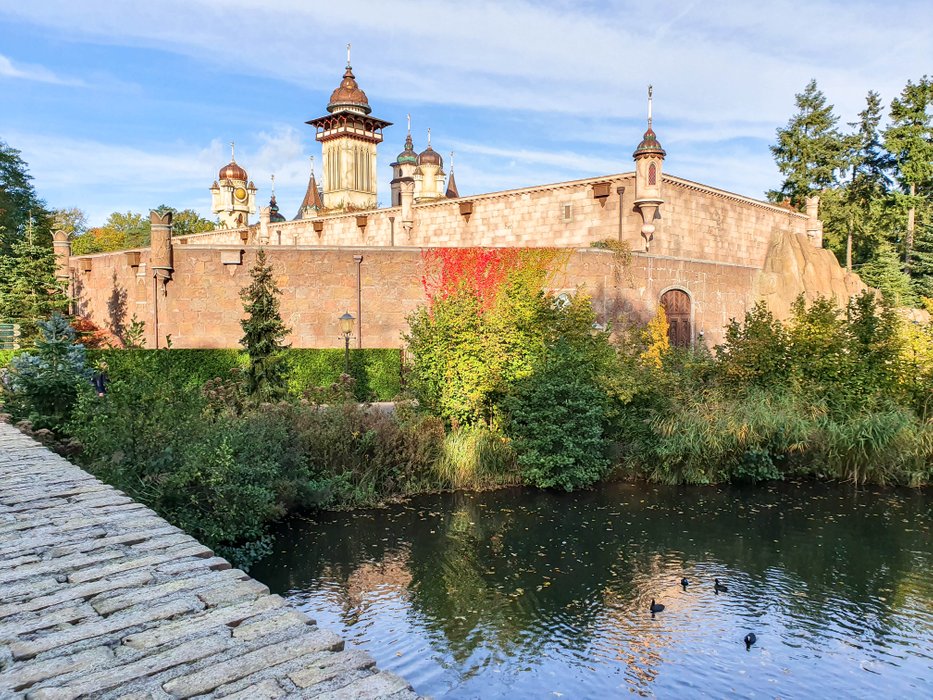 When you FINALLY enter the palace, you can choose from three tours of the palace - treasure, heroes or music. It means that you have to go there at least 3 times to see it all. We chose the treasure tour and didn't plan to go to the same queue again.
You will get an audience with the King and then you can enjoy your tour. Your car will take you through magical rooms and you will be amazed every time you see something new. I loved it! You enjoy the interiors of the royal palace, almost touch the food on King's table, join the dance, see reflections in many mirrors, huge crystal chandeliers, sparkle everywhere and many more magical things.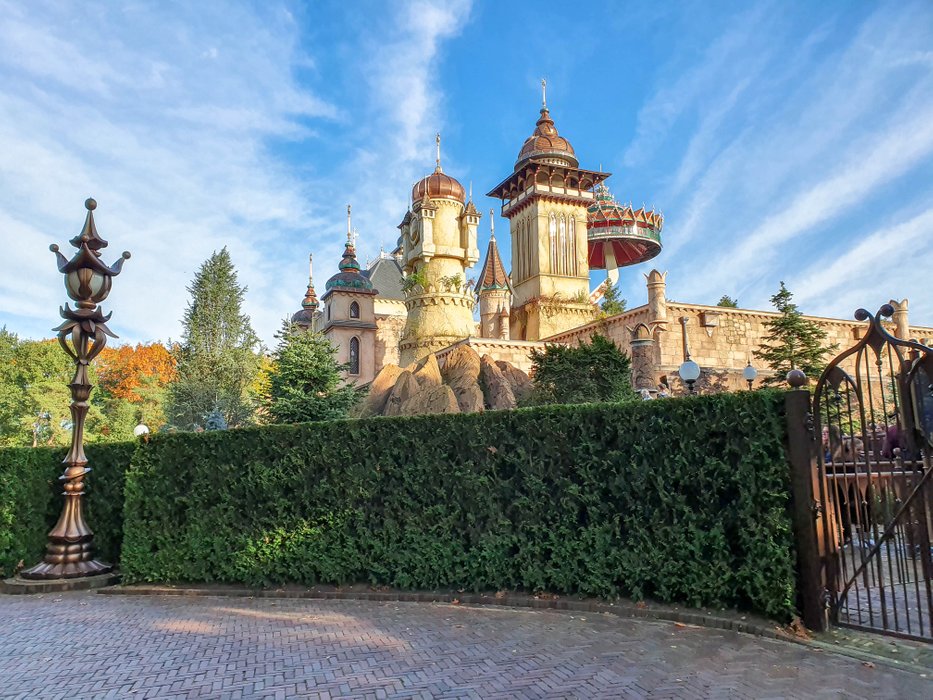 Pagoda is one of the transactions that I don't plan to visit as it seems quite boring to me. It's a Thai template that will bring you to the height of 45 meters. From there you can enjoy the views of Efteling and its surroundings. I'm not saying that it's not nice as I am sure it is. But I don't think it's worth that waiting time.
However it looks quite impressive with the palace of Symbolica.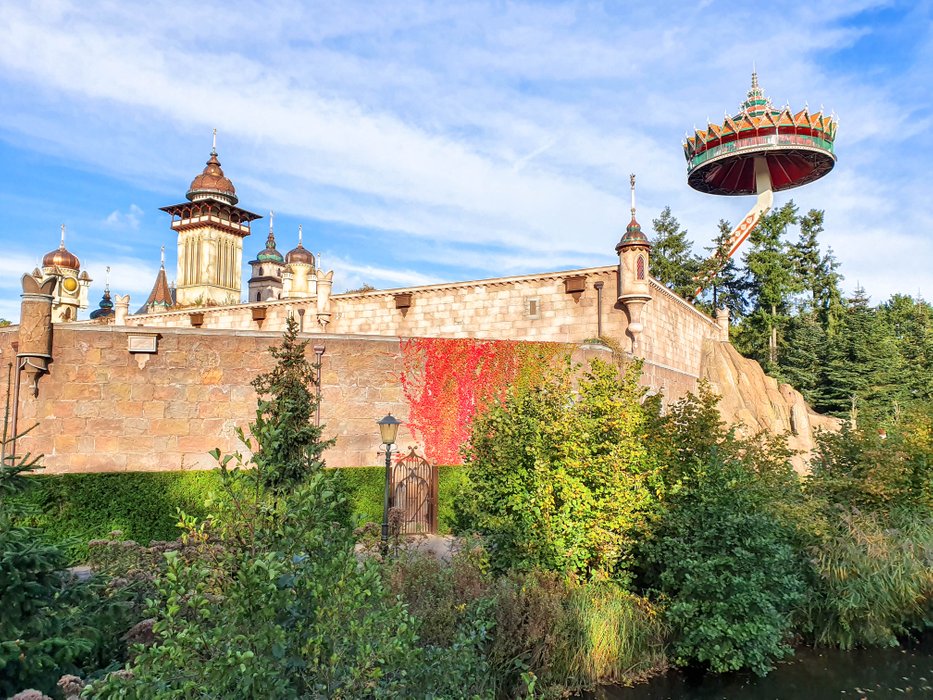 Let's go to the Lava Bos!
This is the place where you can find the Lava people. People say that it's a mischievous folk, but I quite like them. Millions of years ago, they were looking for a place they could call their home and they found it in Efteling. They settled down here and from that time they live here peacefully and enjoy their daily activities.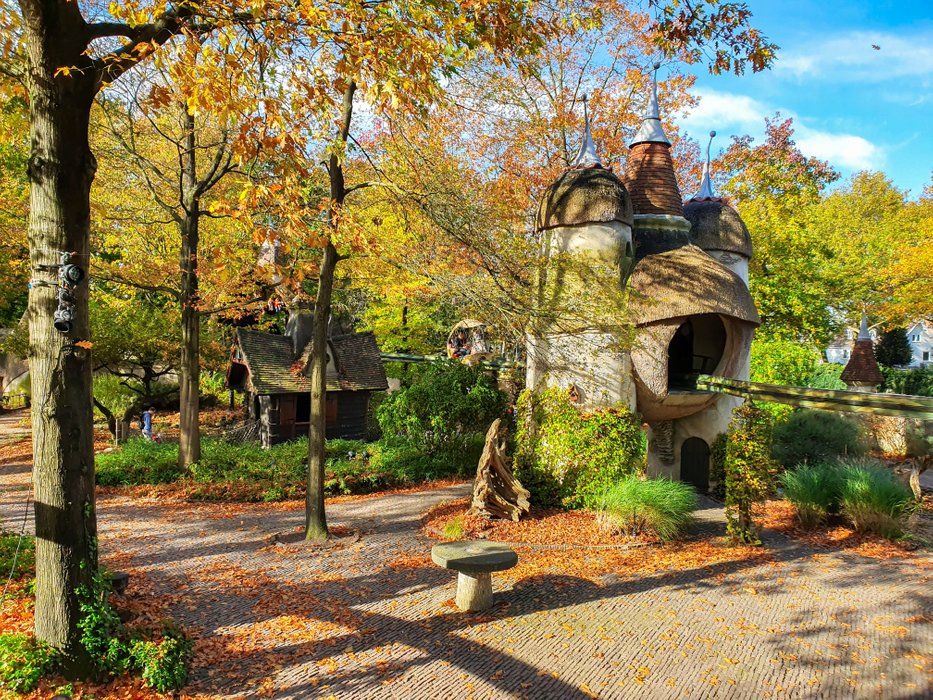 You can walk through their land called Laafland and meet these special people. And you should also know that all their names start with the letter 'L', even all the names of their houses start with the 'L'.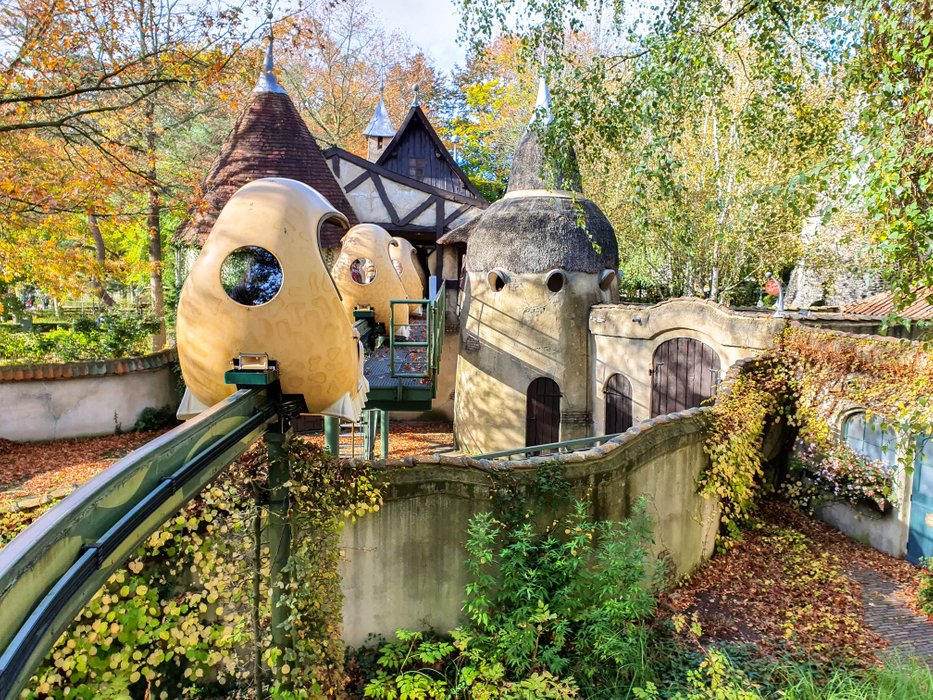 They go to school...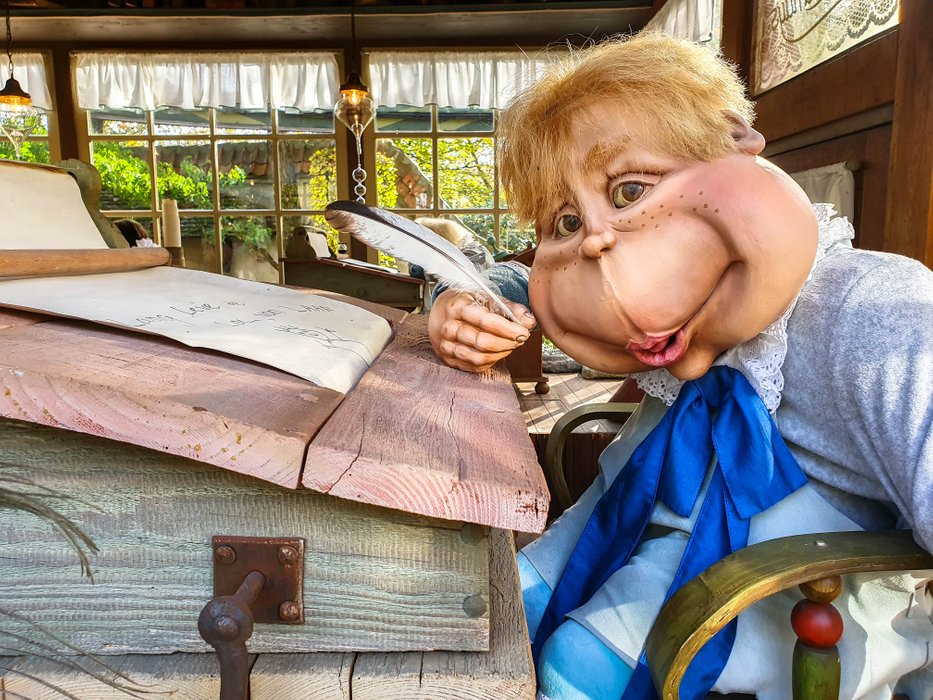 Some of them are a little bit lazy...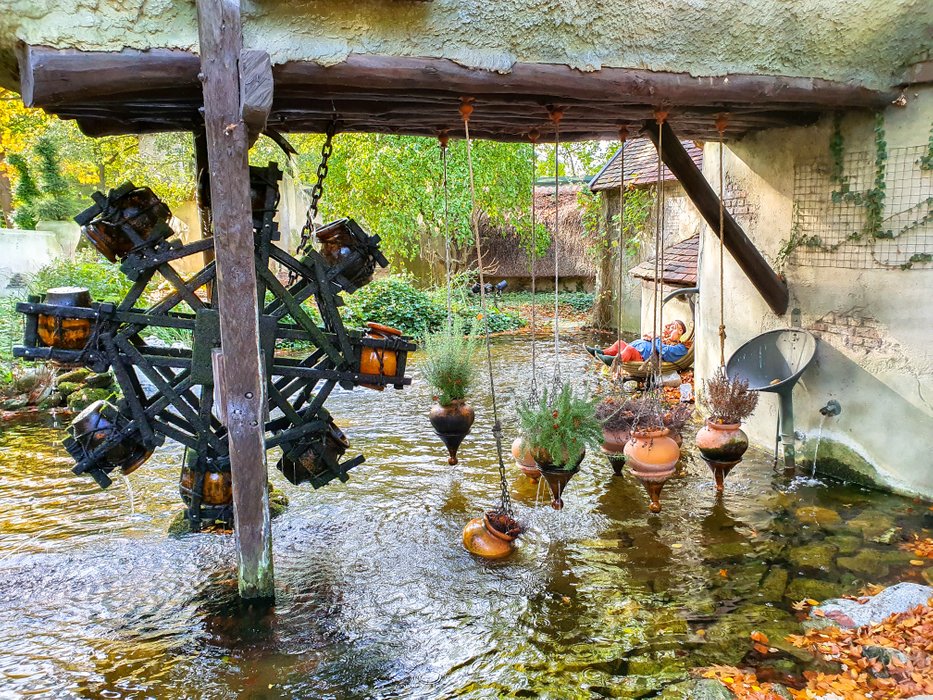 And bake bread and make music..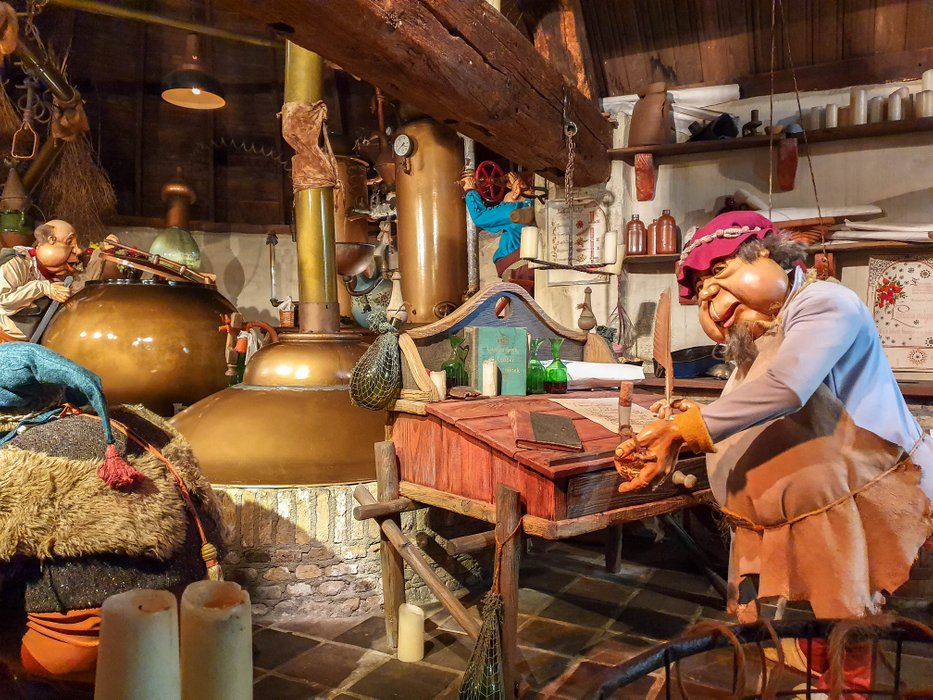 A long time ago, there was a family of Holle Bolle Gijs who were always hungry. But they didn't like the food that we know, they preferred to eat paper. They settled down in Efteling and help to keep it clean and free from rubbish.
They say 'papier hier' (paper here) all day long and when you feed them with paper they will say 'dank u wel' (thank you very much).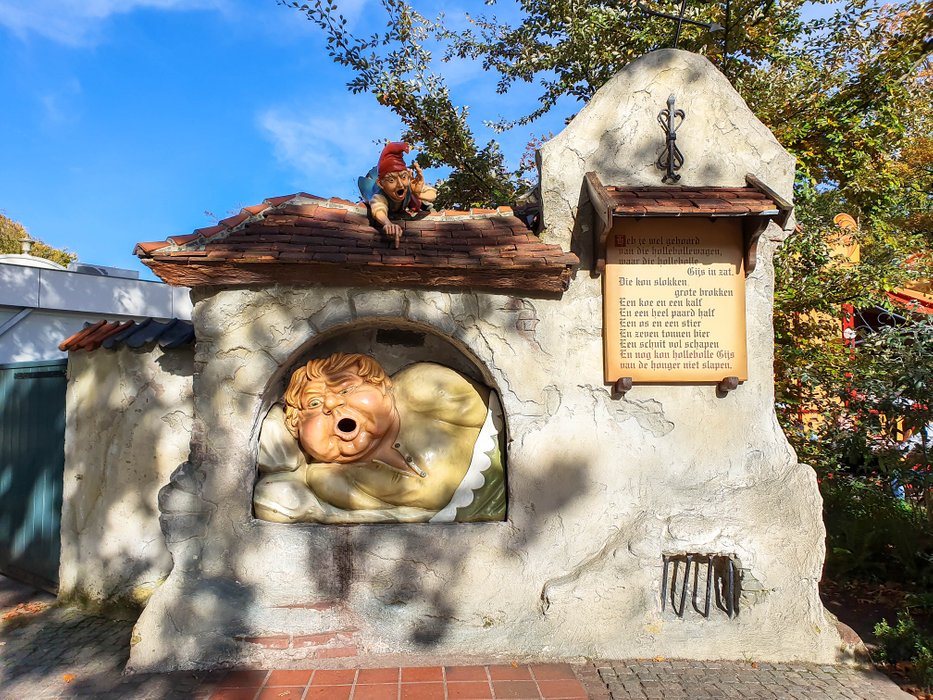 There are a few of them in Efteling and kids love them. It's so difficult to take a photo of them as there is always a child feeding them with paper or climbing up on them. You have to be patient if you want to get a photo.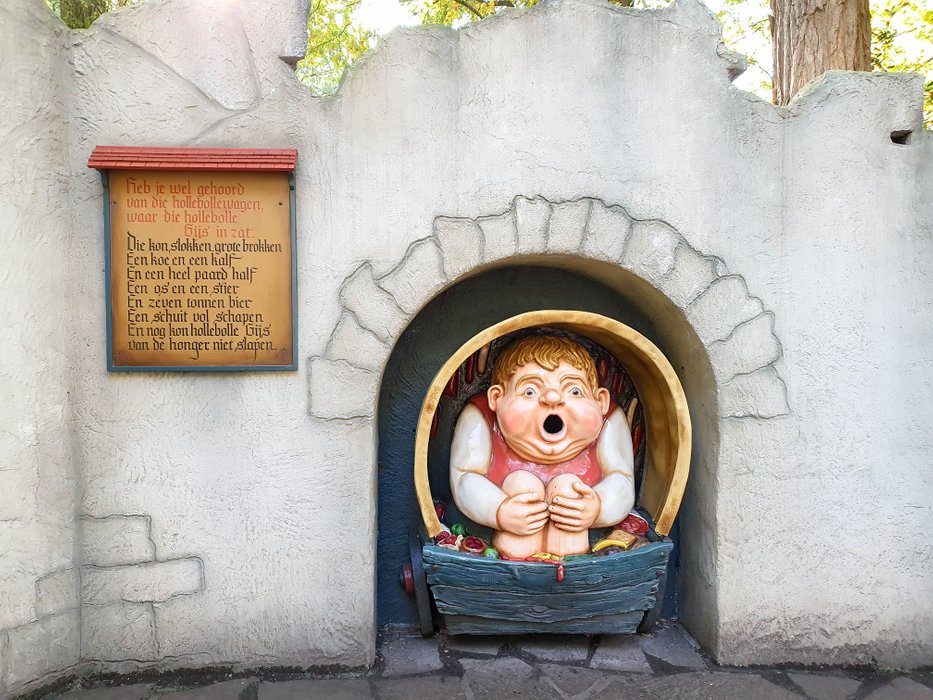 If you need some cash you can of course get it from the ATM here. There are a couple of them and they are hidden on the sides of this huge treasure chest.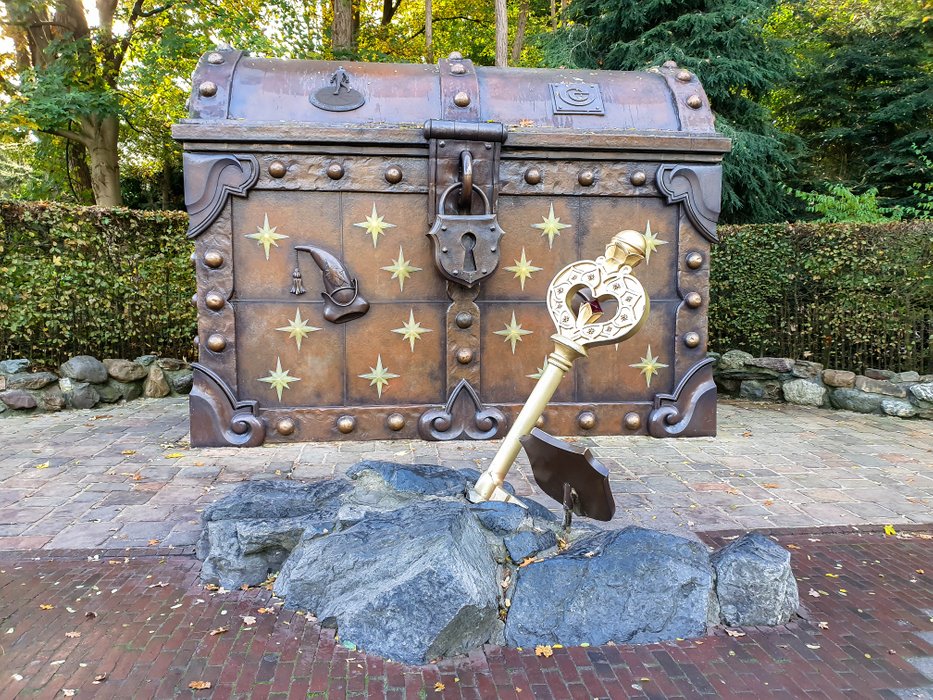 This is Pardoes. He is a Magician who came to Efteling from the planet called Symbolica. You can find him wandering in the park and keeping the imagination alive.
He likes to send kisses 😊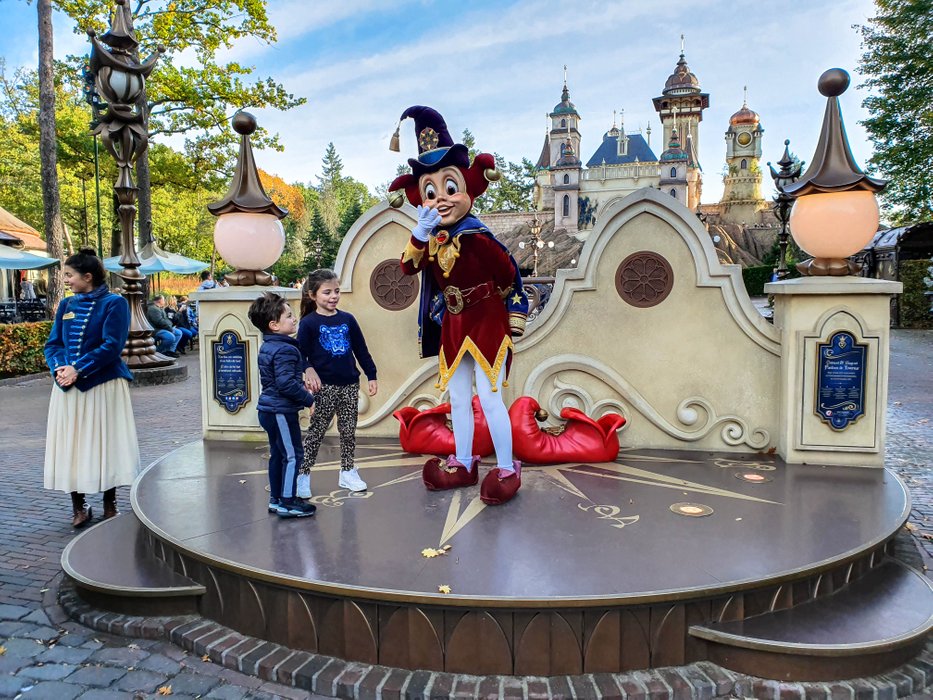 I hope that you enjoyed our tour of Efteling. But let me tell you a secret...
There is more and I will share it with you soon!
Thank you for reading!
Cheers!
Martina