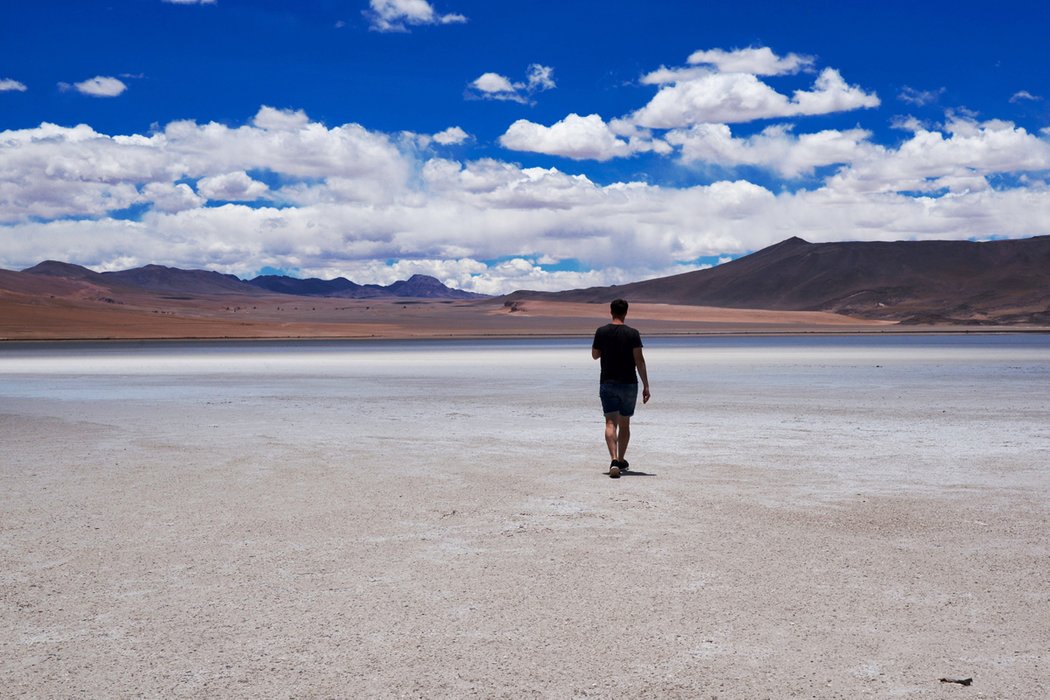 Northern Chile has some of the most spectacular landscape you can imagine. Last year I spend almost a week exploring the Atacama Desert. The area is vast and loaded with spectacular landscape: volcanoes, weird rock formations, steaming geysirs, high altitude lakes, salt flats and sand dunes. This desert is actually the driest place on earth. During the day it gets very hot, but at night the temperature could fall almost to 0 degrees. You have to be prepared for both the cold and the very hot temperature.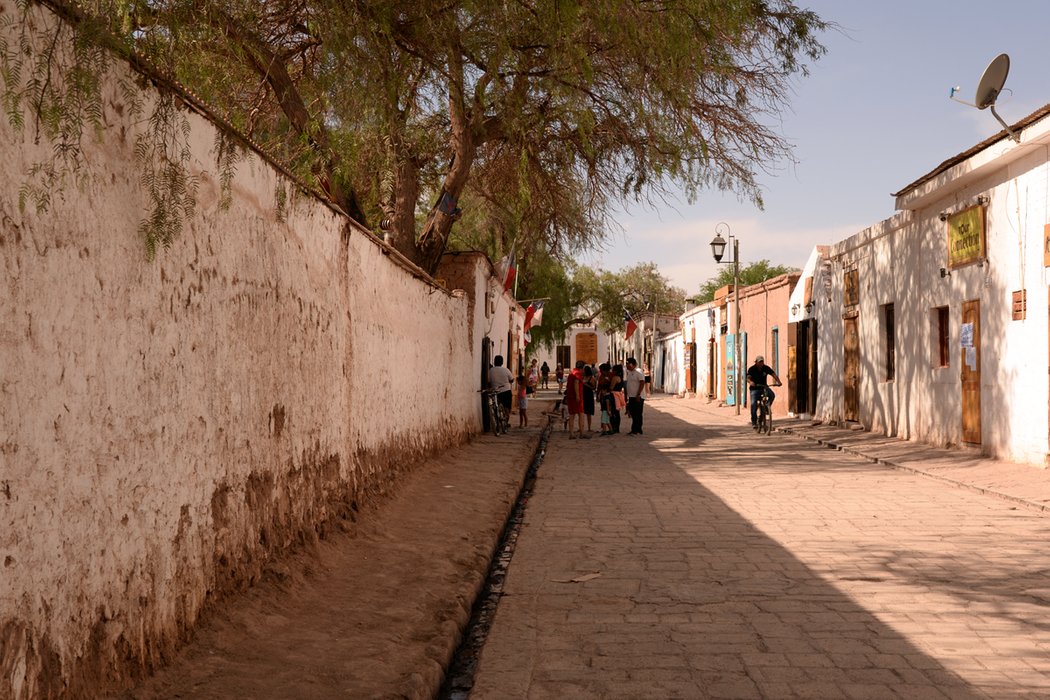 San Pedro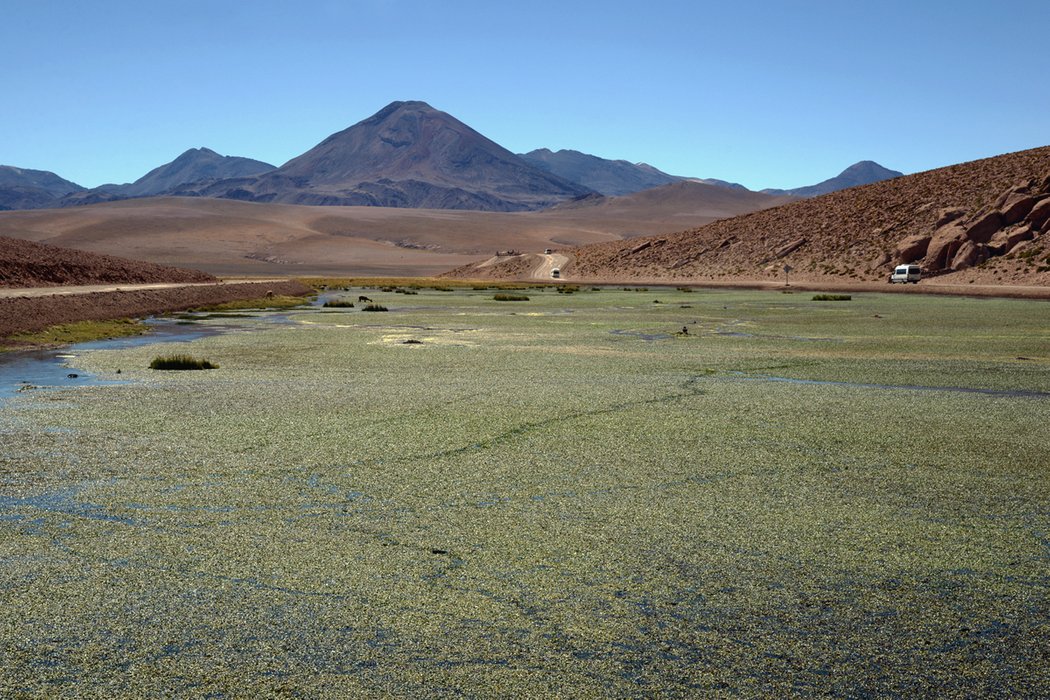 We stayed in the little adope oasis of a town, named San Pedro de Atacama right in the heart the desert, 2.438 m.above sea level. It's dry and dusty, but a charming place that takes good care of visitors, though limited options when it comes to public transport. A rental car is a great option. That gave us the possibility of getting around. In order to avoid problems with altitude sickness, we waited a few days before driving to the areas located over 4000 meters.
Vicuñas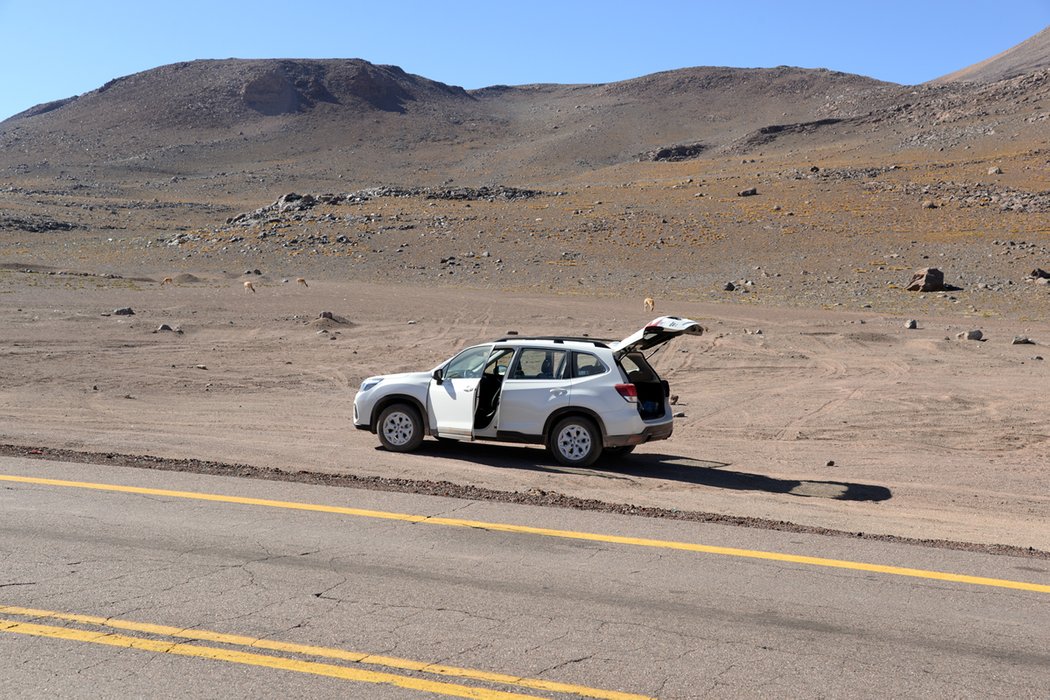 Many of the areas top attractions are found in Reserva Nacional Los Flamingos which encompasses seven geographical distinct sectors south, east and west of San Pedro de Atacama. Including the Salar de Tara situated in the northeastern corner of Chile, close to Boliva and Argentina. We did a daytrip to this area on one of last days. From San Pedro we took the road «Paso Internacional Jawa» that actually continues to Argentina.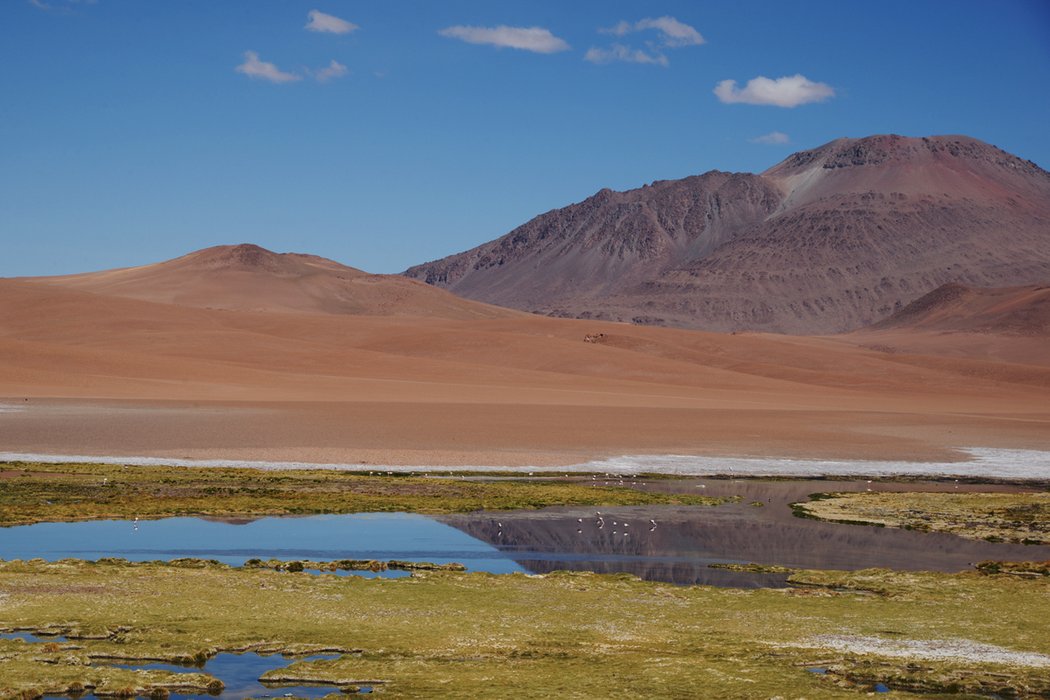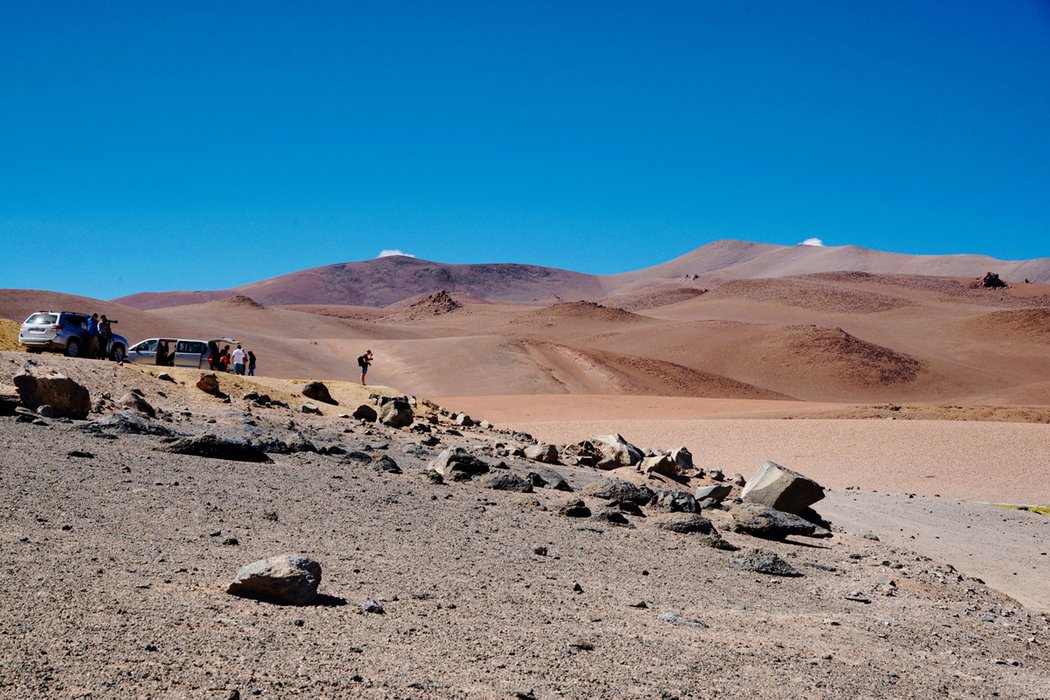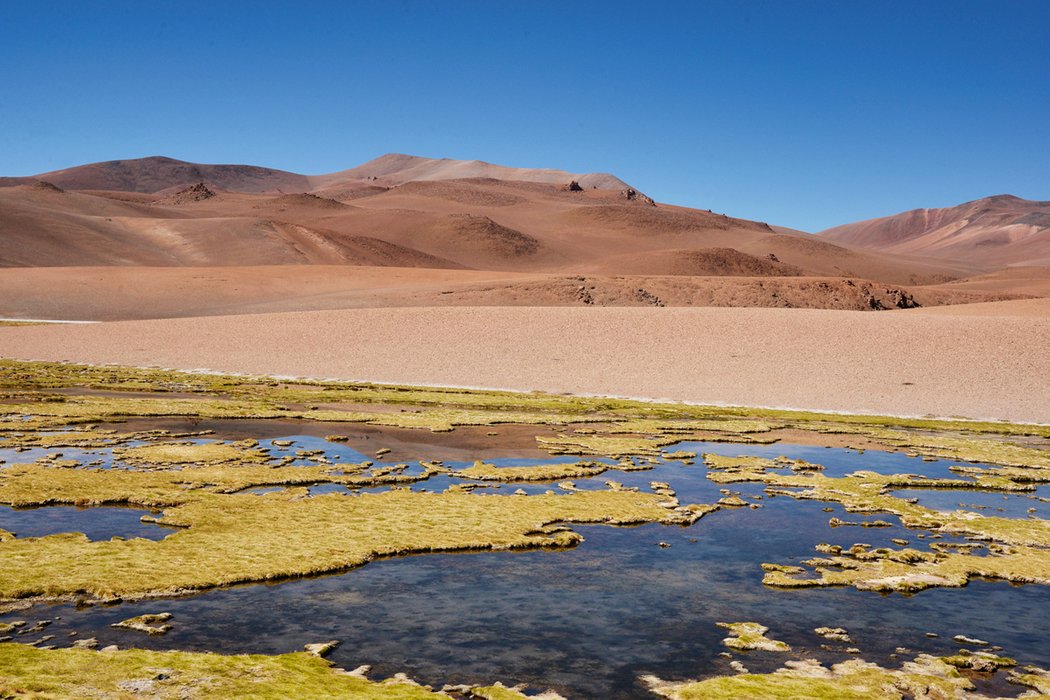 We saw the flamingos and made a stop at Salar de Agua Calientes. The astonishing landscape certainly caught our attention.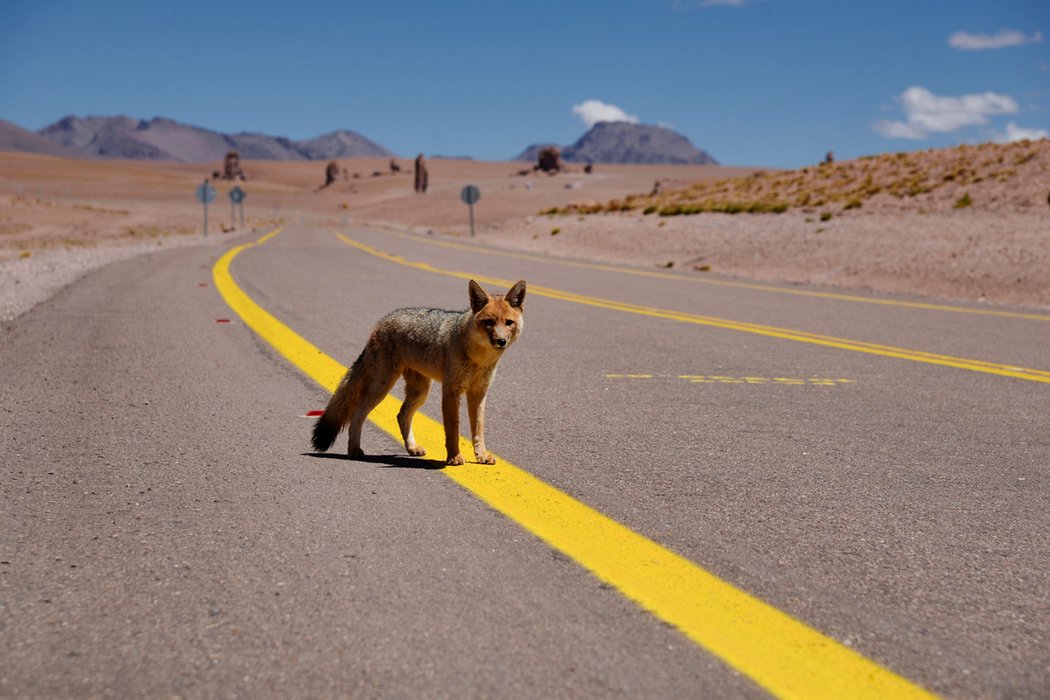 The Salar de Tara might be Chiles answer to the famous Salar de Uyuni in Bolivia. It's completely flat and when it's dry it allows you to play around with some optical illusion.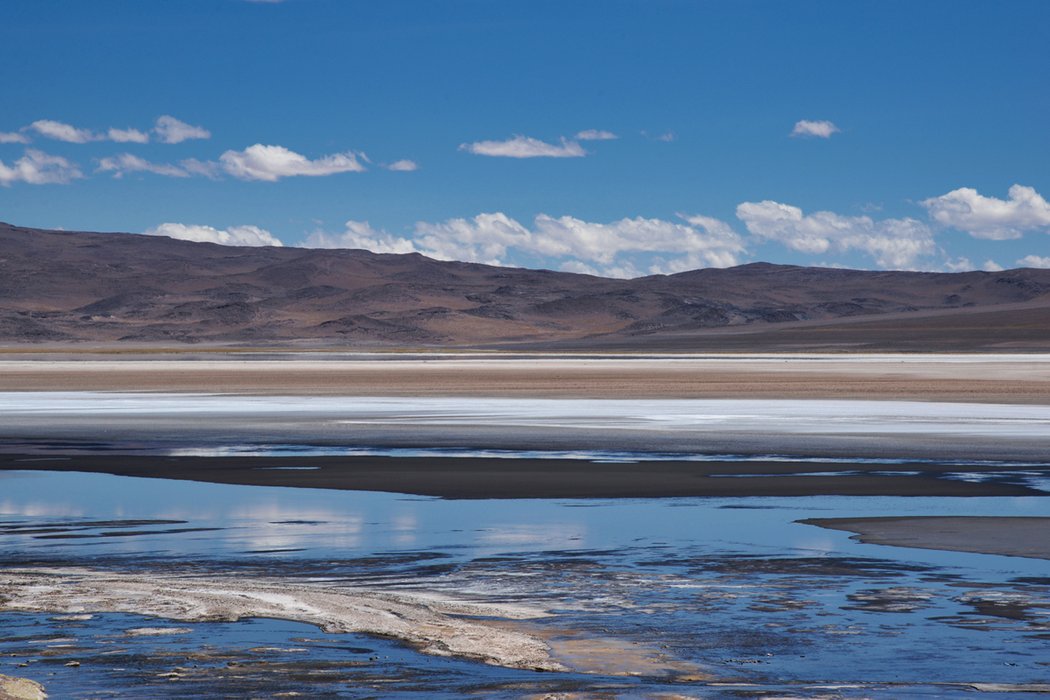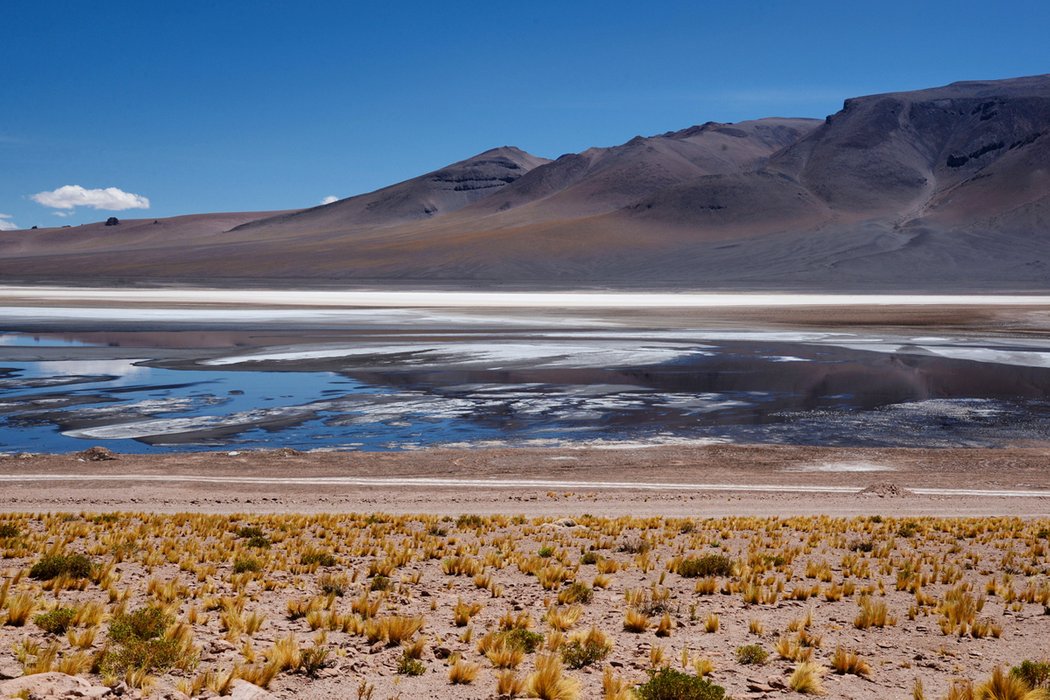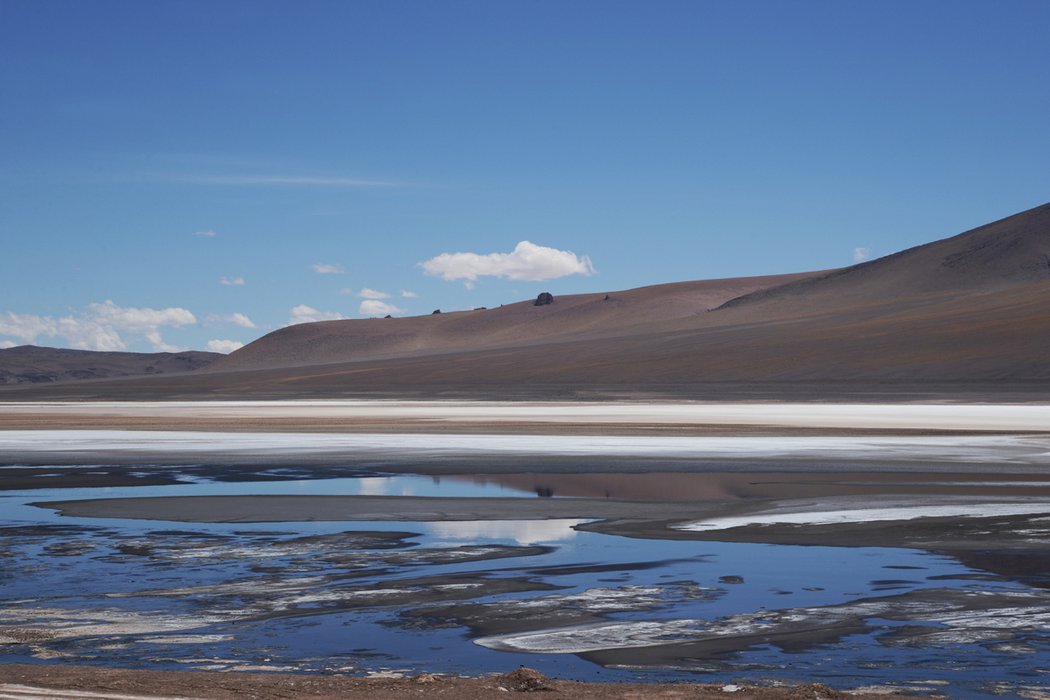 Salar de Atacama / Atacama salt flat is the biggest in Chile, covering 3000 square kilometers at an altitude between 2.500 m. and 4.500. The size makes it the largest salt flat in Chile, surpassed only by Bolivia's Uyuni and Argentina's Salinas Grande.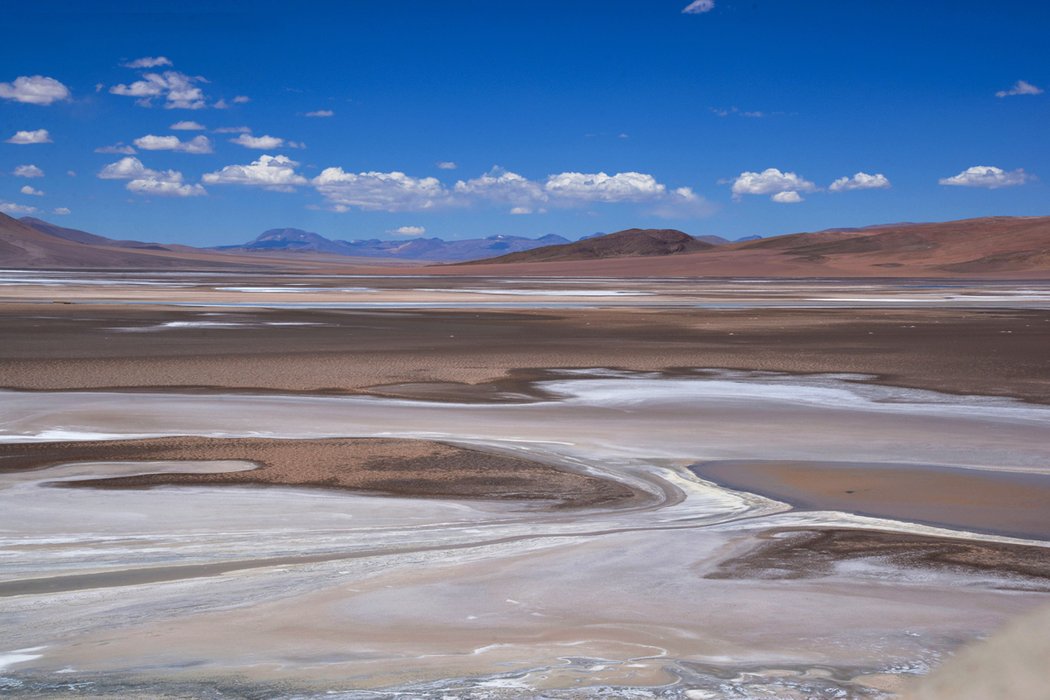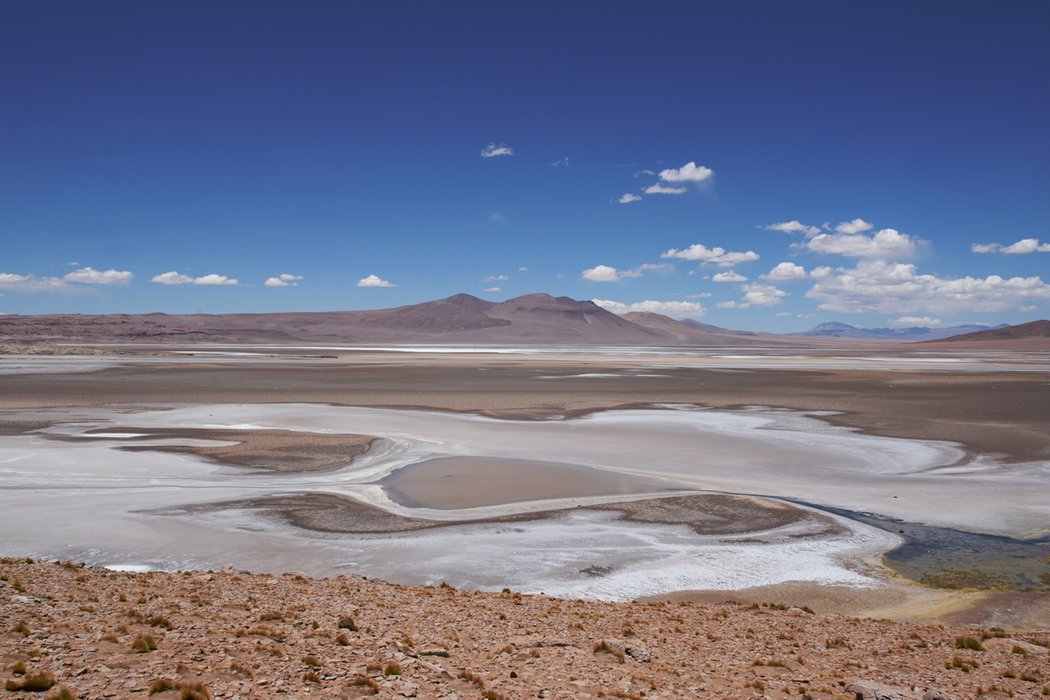 Last stop before we return to the salt flat where we are supposed to find the road to Salar de Tara's rockformations.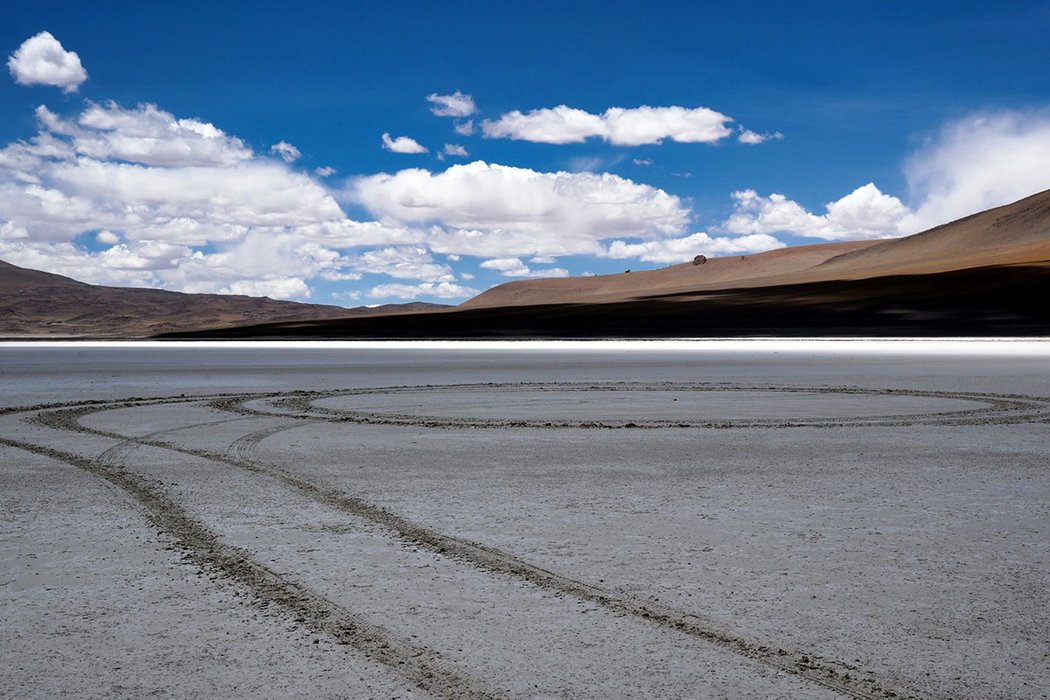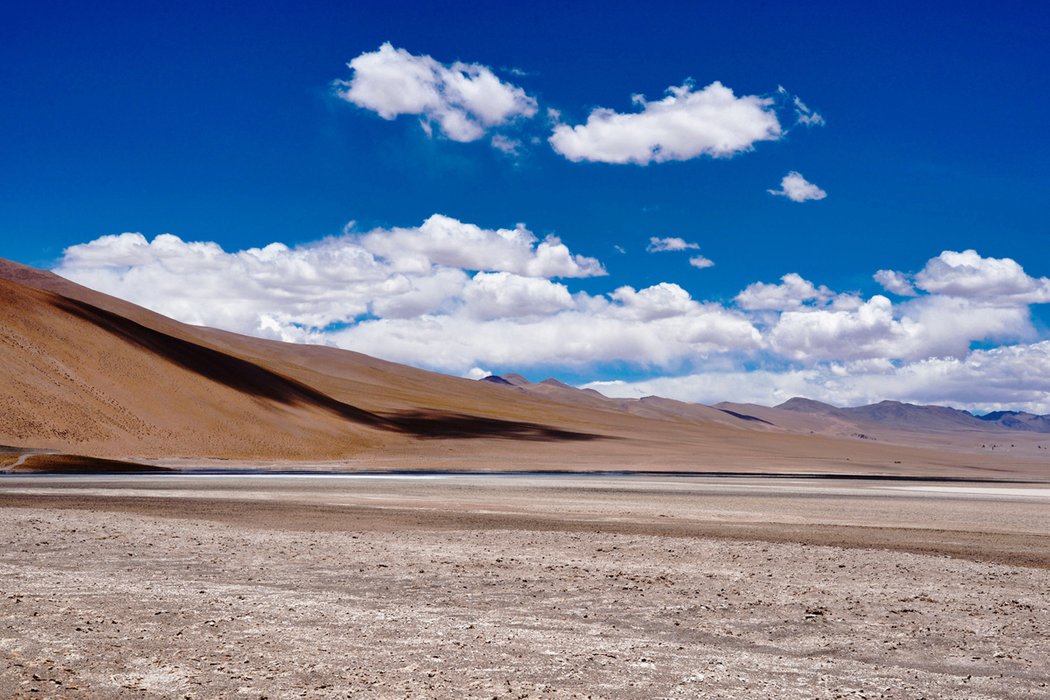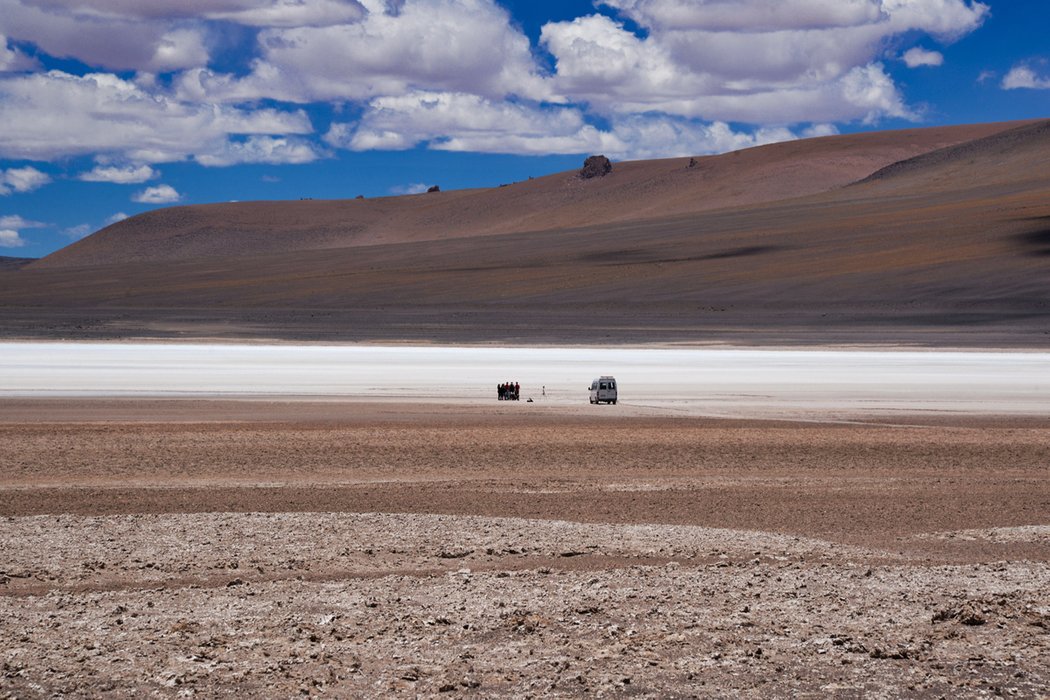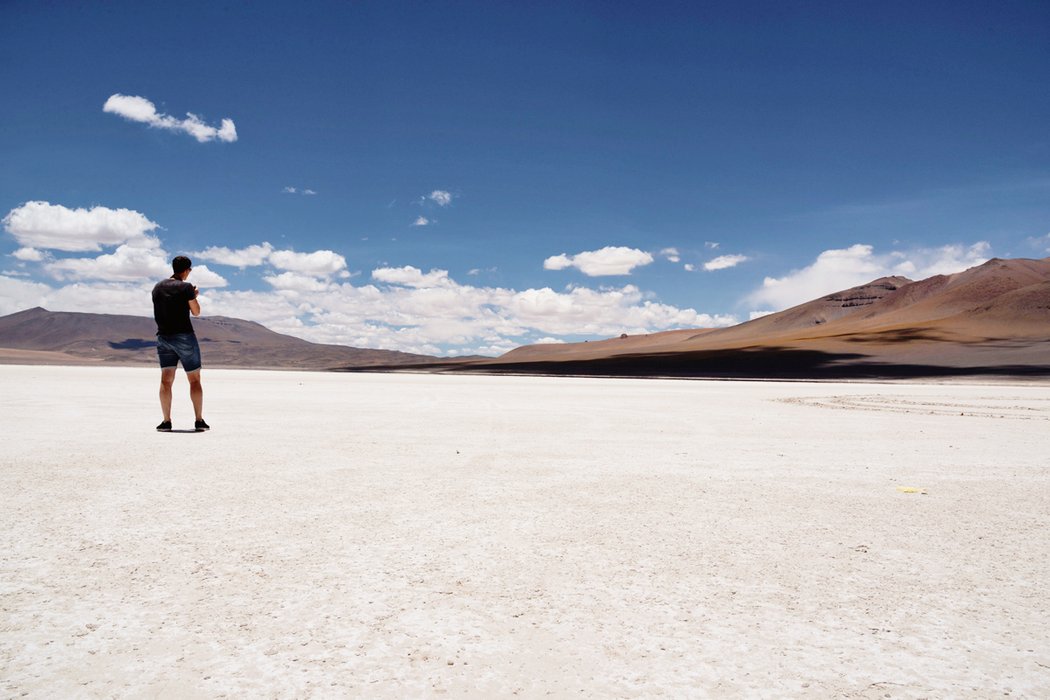 After spending some time on this huge salt flat, we started to look for the road to Salar de Tara. There are supposed to be some incredible rockformations shaped by wind erosion through thousand of years. Our plan was to see these formations. We had to get off the main (the only one) road to drive through sand, following two wheel tracks. Our car was a 4WD, but we after a kilometer we had to turn back. The sand was too deep. We realized this should have been a guided tour.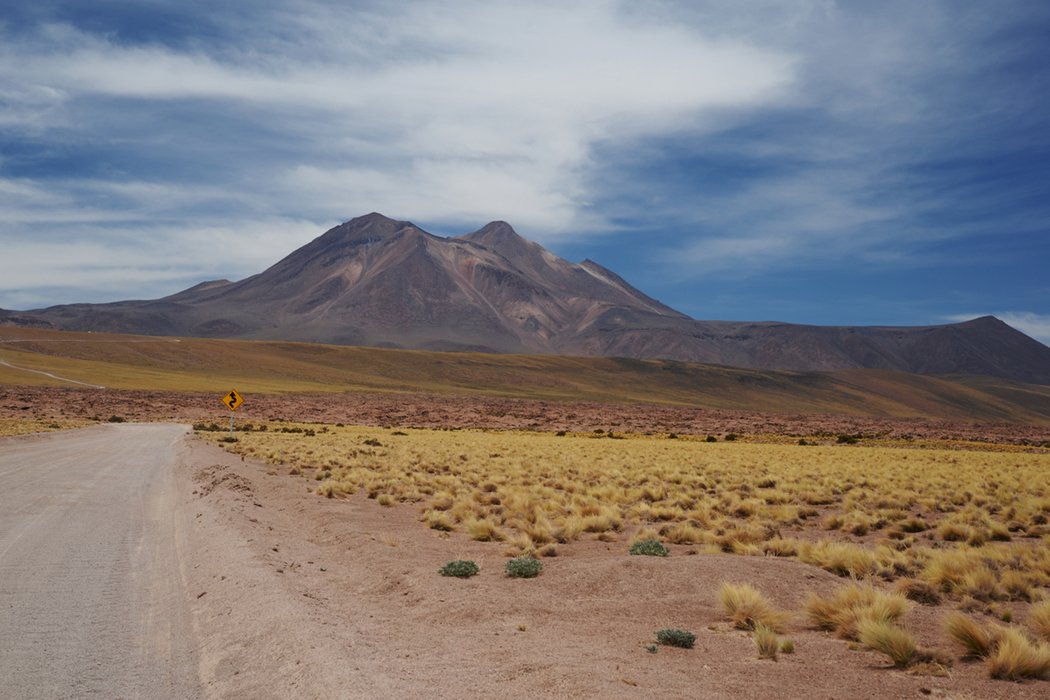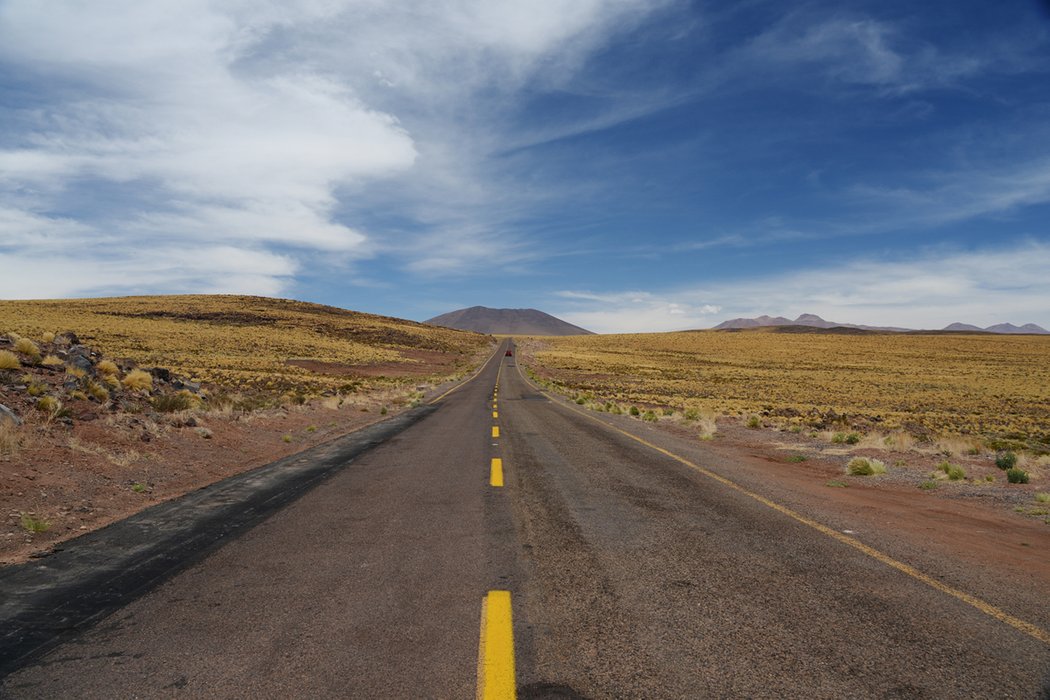 After a long day we returned back to San Pedro. The magnificent unreal landscape is overwhelming. Atacama certainly has it all.
Laguna de Chaxa:
Chile – A land of extremes
Please do follow if you want to keep up with my next travel story. Any upvotes or resteems are hugely appreciated!
Latest travel stories, check out :
China – A bike ride on an ancient city wall
U.J
Kristiansand, Norway
All the photoes are mine, Ulla Jensen (flickr, Instagram and facebook)
Read about us? // Main page!
Latest content: Travel, Art, Food, Article, Poetry