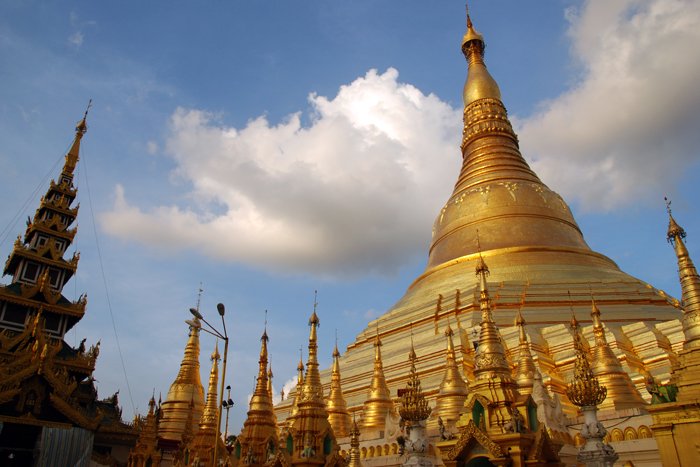 Shwedagon Pagoda is one of the most famous pagodas in the world and one of the main attractions in Yangon. Nearly 20,000 gold plates, 7,000 diamonds, rubies, sapphires and other gems make the sanctuary something special. Standing a top a hill, this golden stupa shines in the afternoon sun.The mesmerizing glow at night will make you want to return again at night.
My round trip in Myanmar started and ended in Yangon, the capital of Myanmar. Some might remember the country as Burma, but the name was changed from Burma to Myanmar by the military junta in 1989. Two days gave us enough time to get an impression of the city. Besides visiting Shwedagon, we spent half a day walking around the city center. The area around Strand Rd. oozing of ancient colonial history. The elegance from a bygone era is still visible.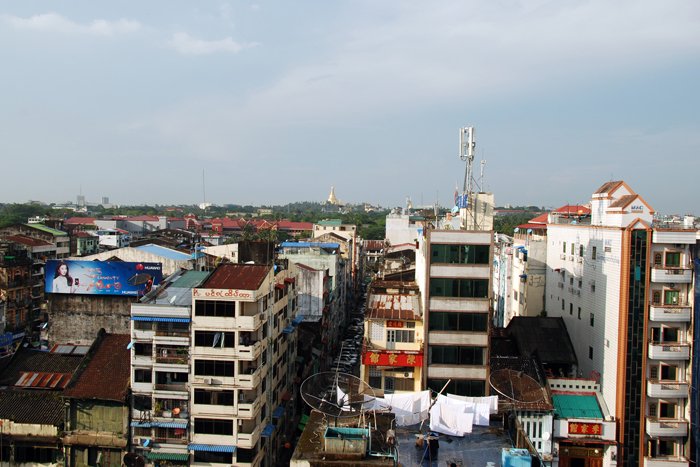 The location on a hilltop, makes Shwedagon Pagoda visible from most of Yangon. From our roof top terrace we could enjoy the view any time day or night.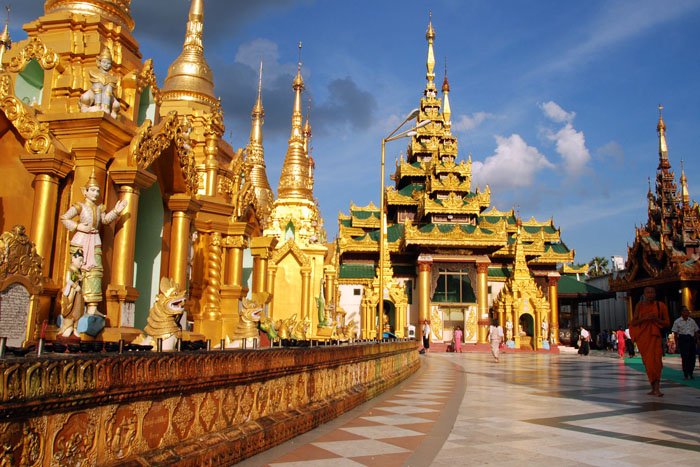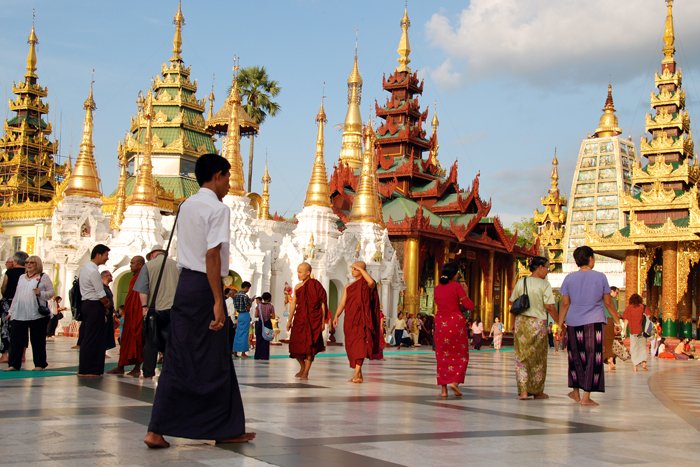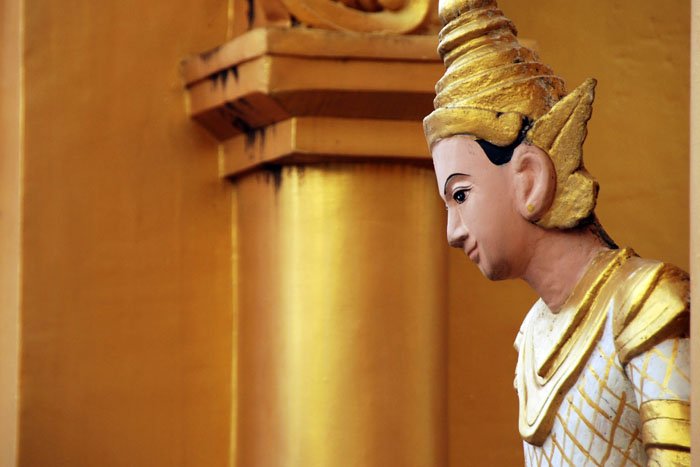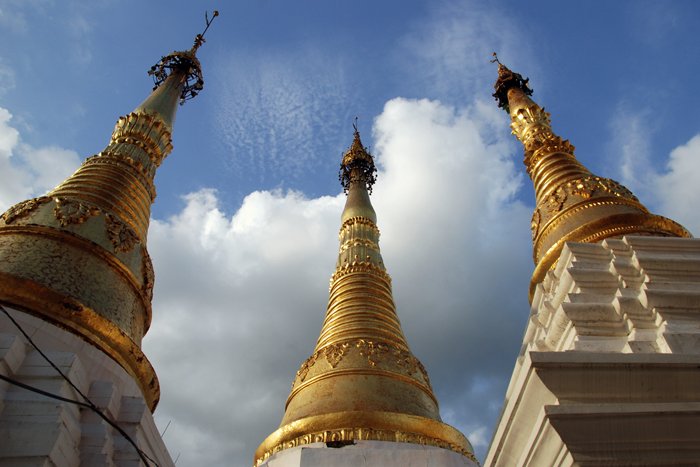 Shwedagon, also known as the Golden Pagoda, is the most sacred Buddhist pagoda in Myanmar, as it is believed to contain relics of the four previous Buddhas including sacred hair relics of the most recent Buddha. It's customary for families and followers of Buddha to make the pilgrimage to Shwedagon.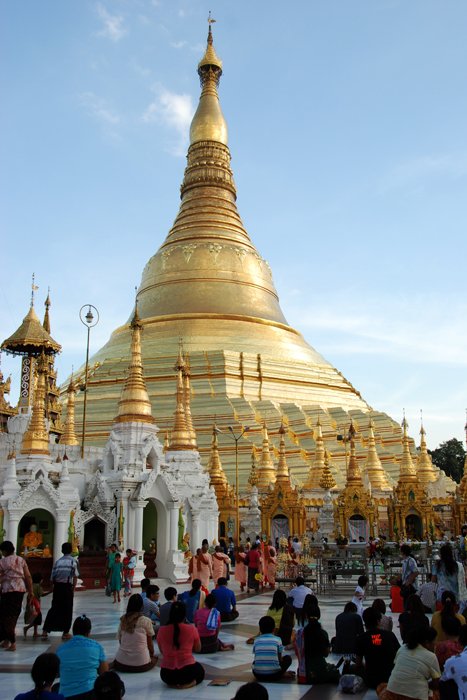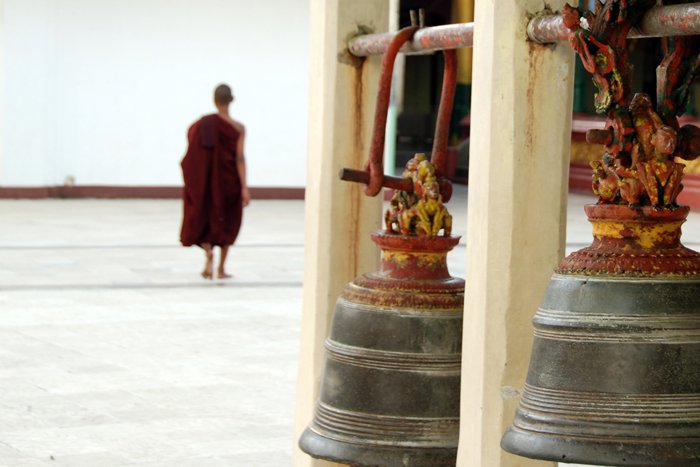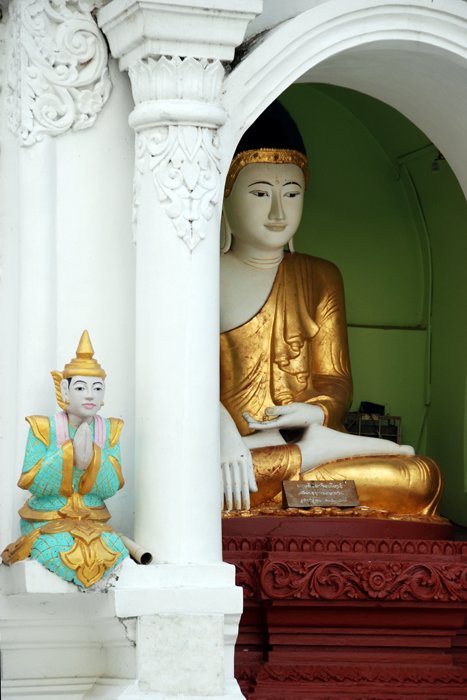 The whole complex is large with four entrances. If you want to walk around and see all of it, you can easily spend several hours here. One is not certain of the age, but it's believed to be as much as 2.500 years old. Historical evidence suggests the pagoda was built by the Mon around 6th century. There is a legend saying that the pagoda is dating back to the lifetime of Buddha, which makes it the oldest pagoda in Myanmar.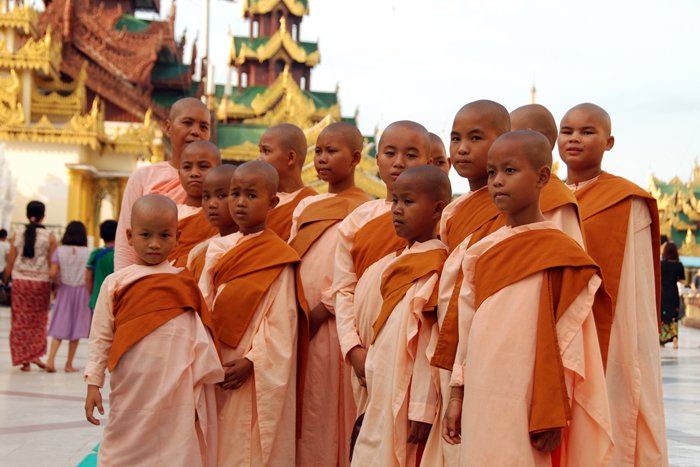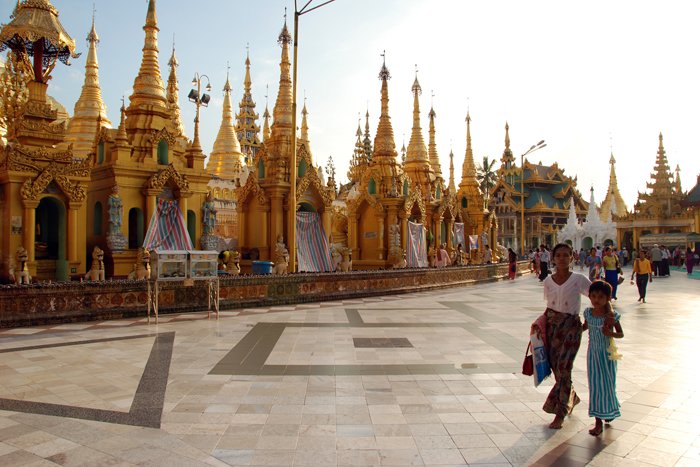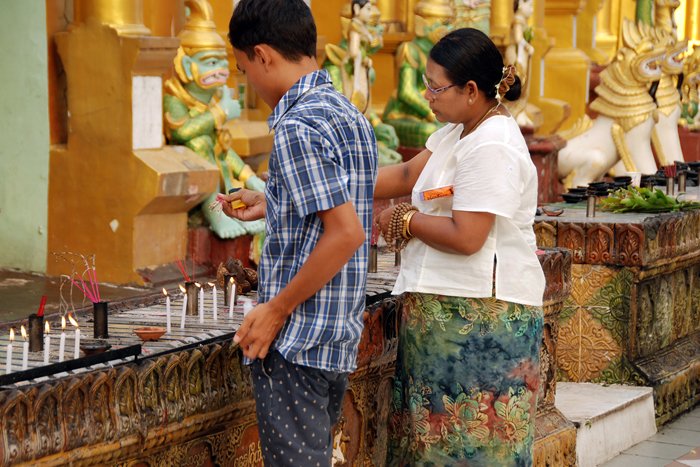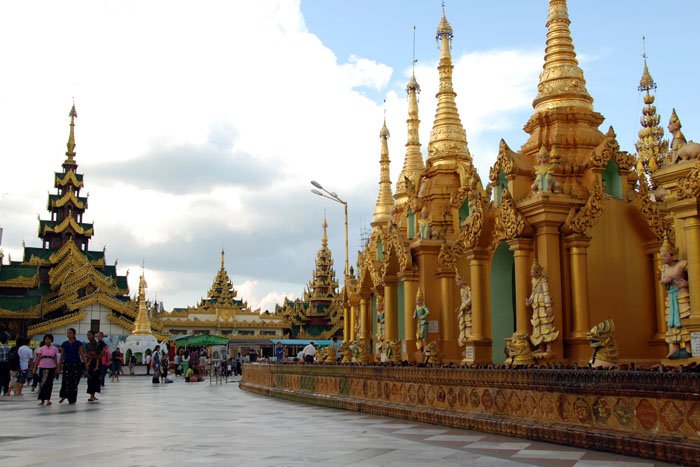 Since it's the most sacred place for Buddhists there are many devotees who come here every day to walk around the stupa and make offereings to Buddha. Any time of day during the opening hours there are lots of people, both locals and tourists.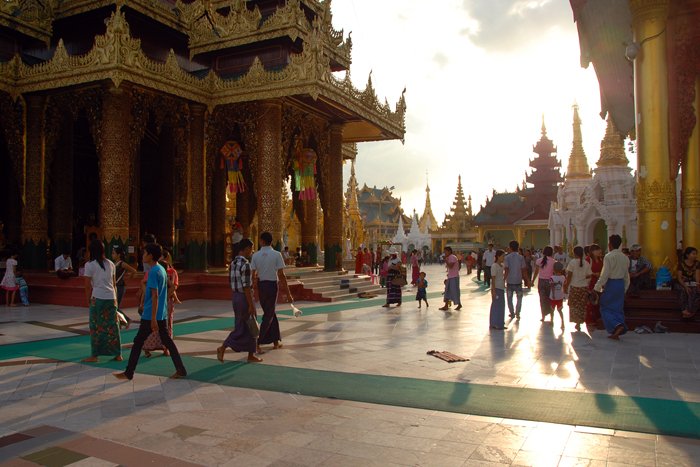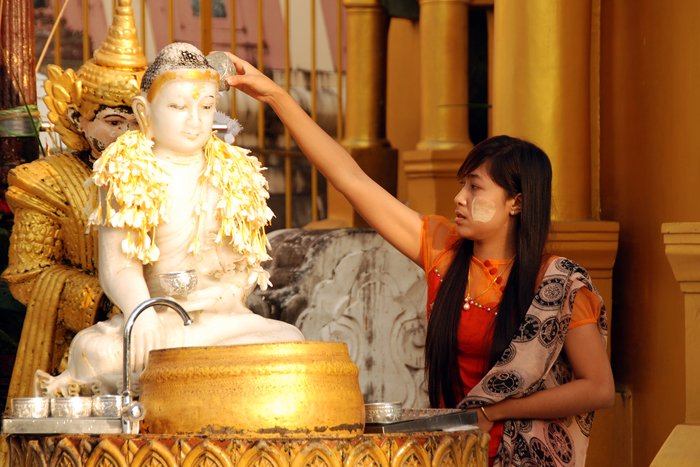 Despite a major earthquake in 1769 and some minor ones in the 20the century and a major fire in 1931 Shwedagon is still standing on the top of the hill. It has been renovated many times and smaller stupas have been added throughout the years.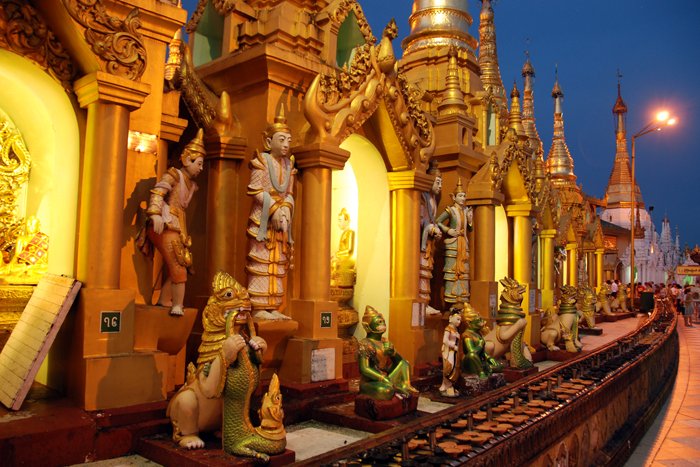 The main stupa is the most impressive structure of the whole complex, but all the smaller stupas, statues and ornaments with fine details, are worth taken time to admire. It's an imposing golden experience, especially around sunset when the lights come on.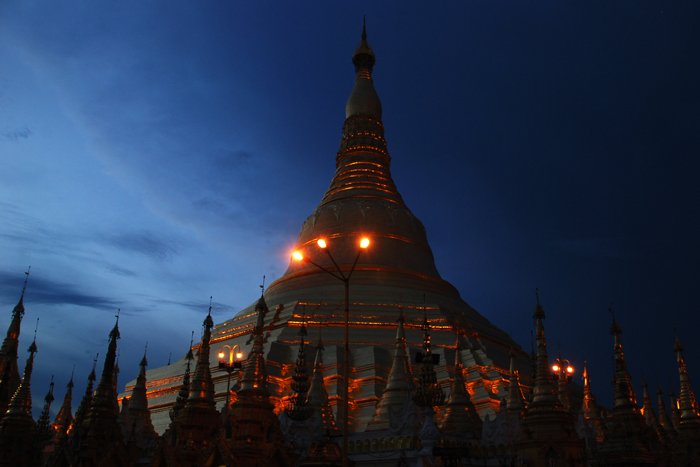 Please do follow if you want to keep up with my next travel story. Any upvotes or resteems are hugely appreciated!
Latest travel stories, check out :
China – One of Nature's own masterpieces
U.J
Kristiansand, Norway
All the photoes are mine, Ulla Jensen (flickr, Instagram and facebook)
Read about us? // Main page!
Latest content: Travel, Art, Food, Article, Poetry