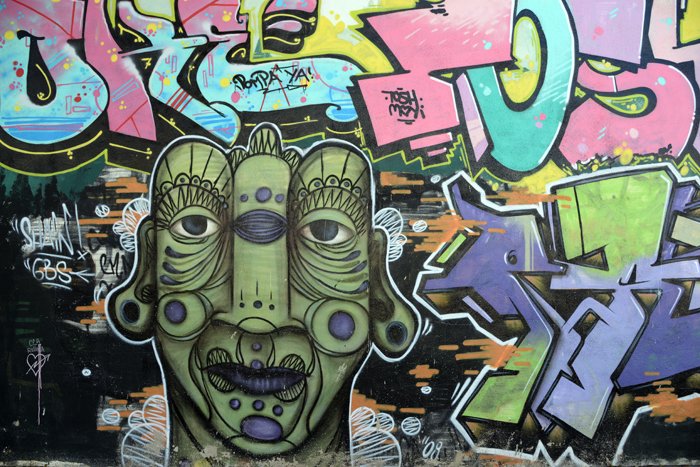 The walk along the walls of the Colegio de Santo Domingo continues. In my previous post I have showed some of the paintings along two of the walls. Because I took more than fifty photos I had to divide the post. The wall contains many more paintings. I have made a selection and divided them into two posts.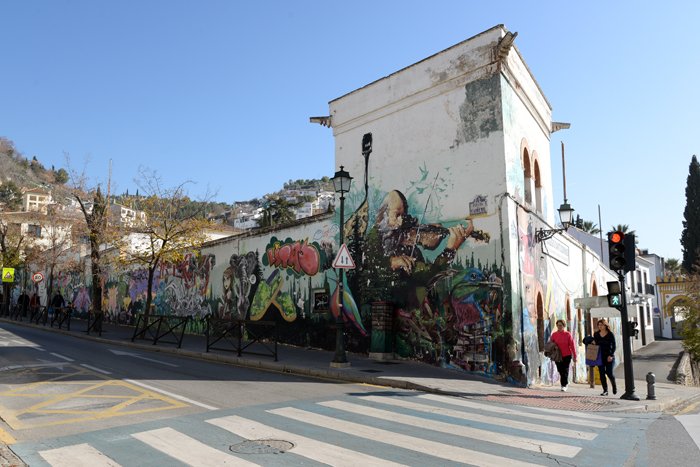 After walking along all the walls we decided this must be one of the most colorful schools in Granada. The walls by this school has become an 800 meter long outdoor gallery with some of the most impressive street art I saw in Granada that day.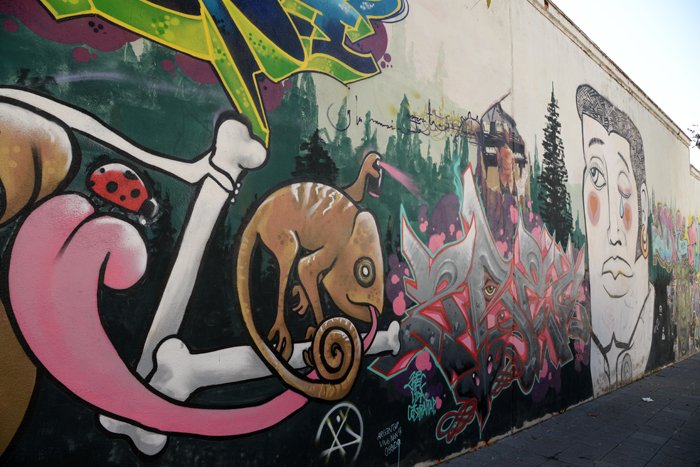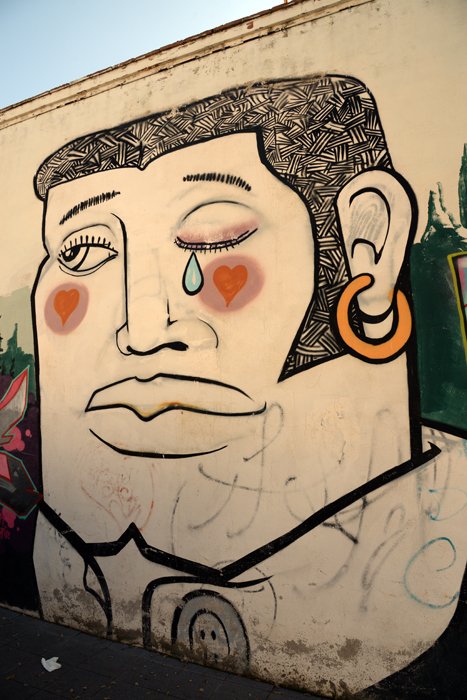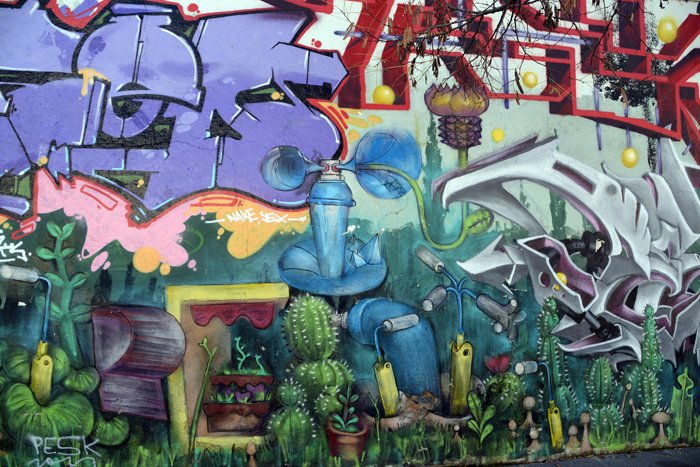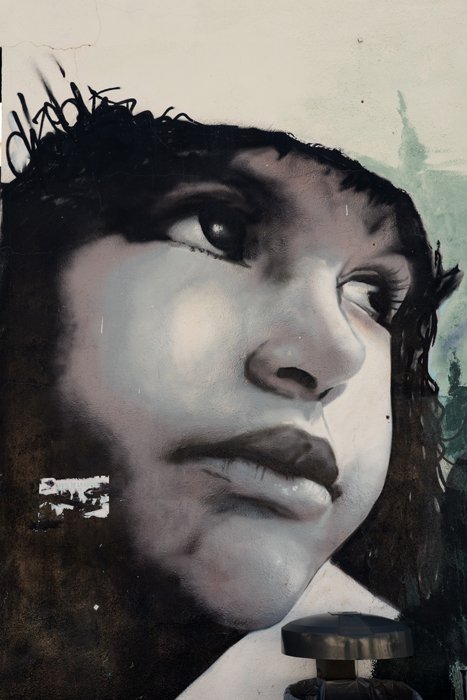 A range of different styles are painted by many artists on the initiative of Raúl Ruiz, also known as «El Niño de las Pinturaz» («the child of paintings»). It's certainly a mesmerising masterpiece.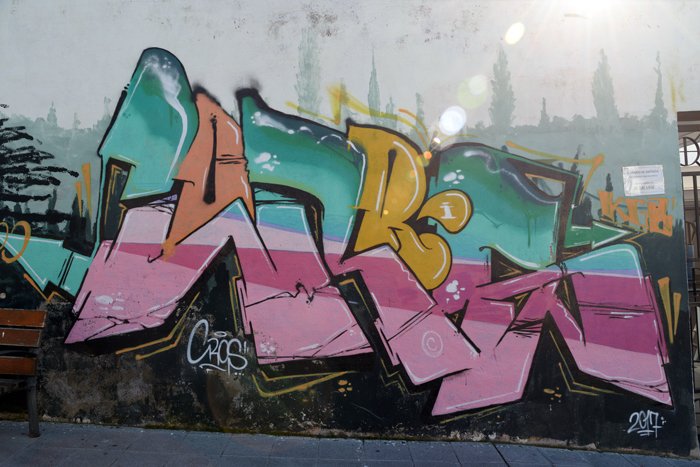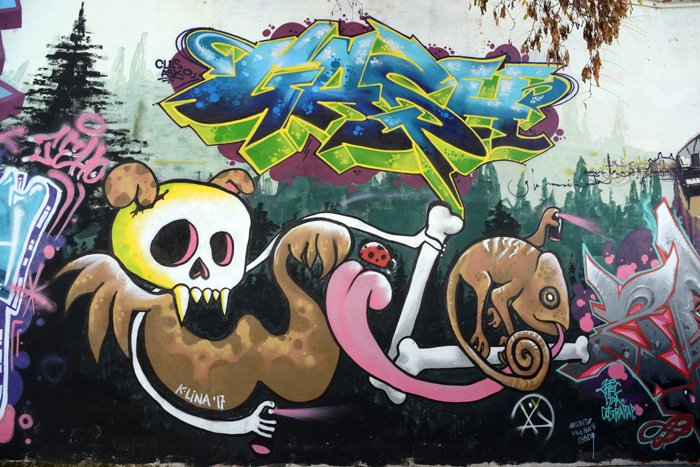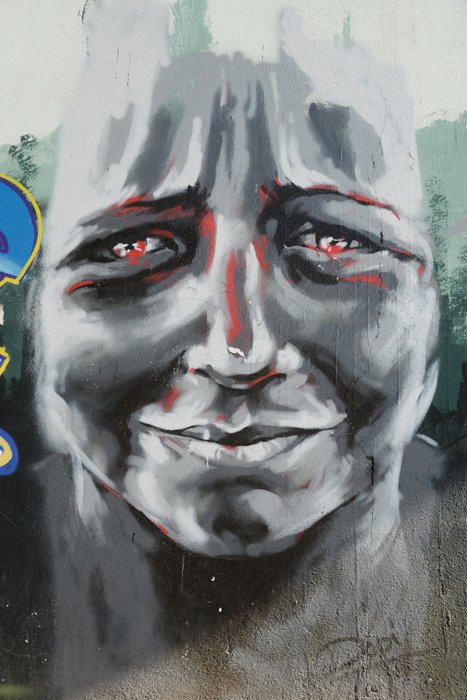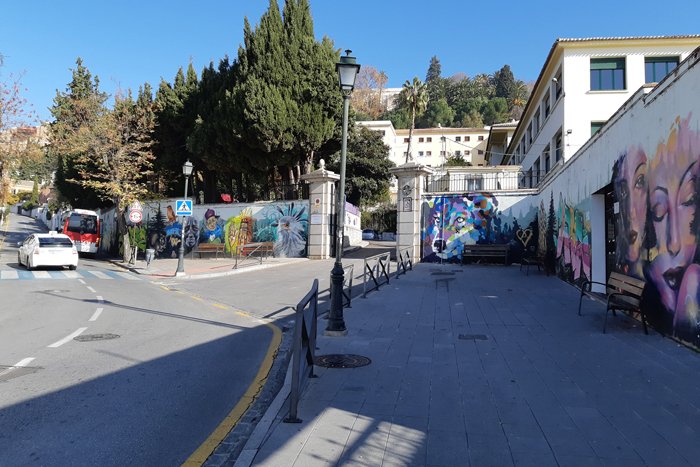 Ruiz is an interntional well known, award winning artist who is often compared to London's famous artist Banksy. He began his work in the 90s. His works often depicts the human figure and portraits with facial expressons that is very much alive Many of his murals are found in the district of Realejo, easily recognizable as they are often characterized by som poetic stanzas written on the murals.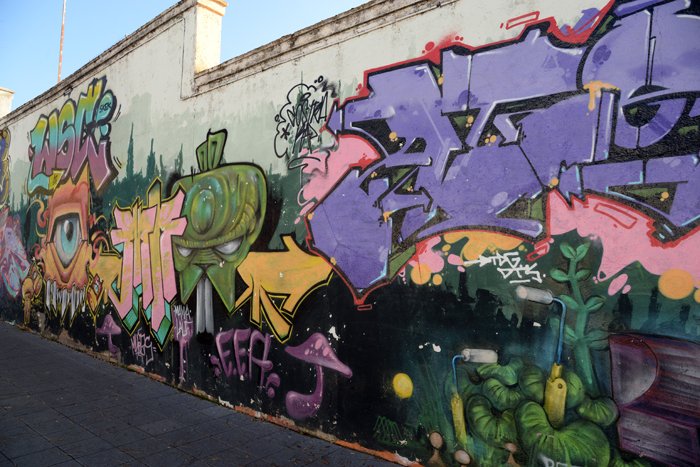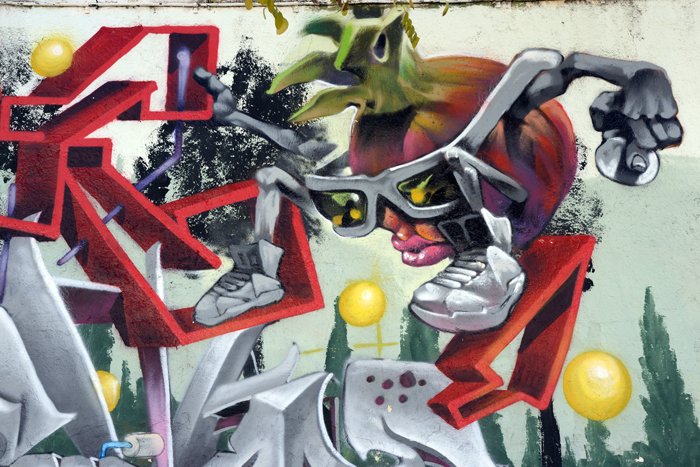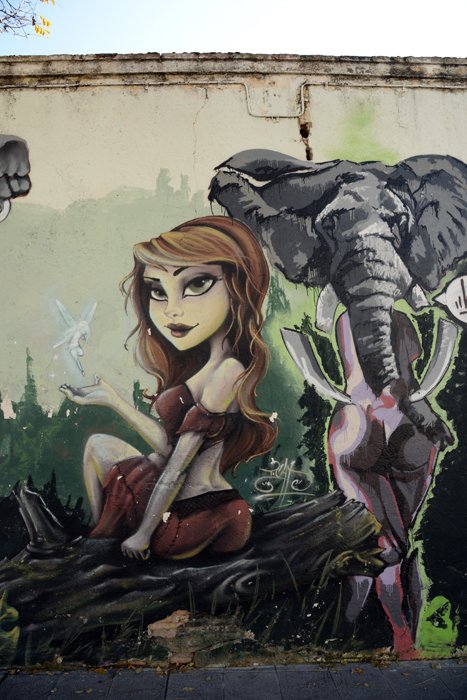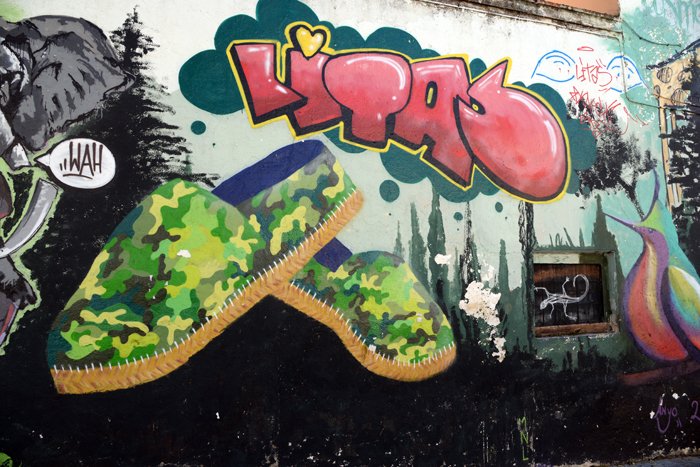 We didn't look for street art in any of the other districts in Granada, other than in Realejo. But it didn't take long before we discoved a lot of murals although we didn't cover a large area. We simply followed one of the streets seeing one painting after another untill we ended up at the Colegio de Santo Domingo.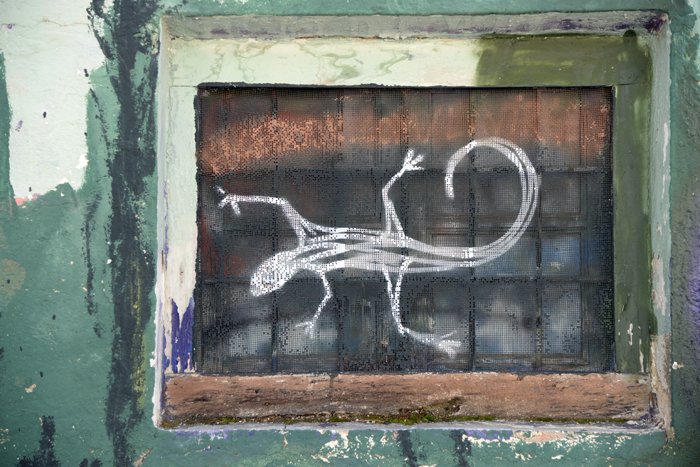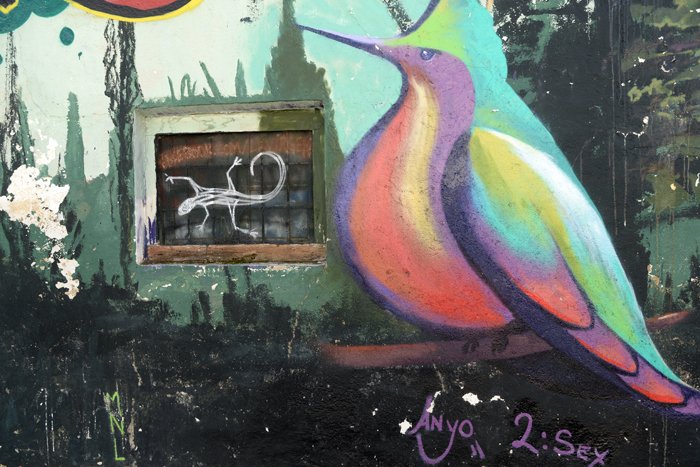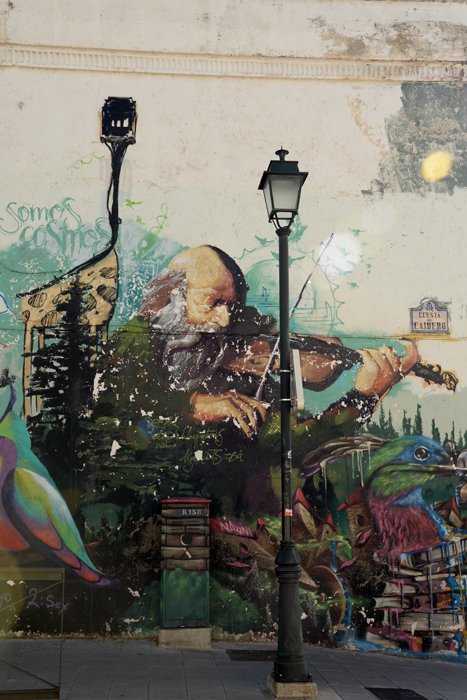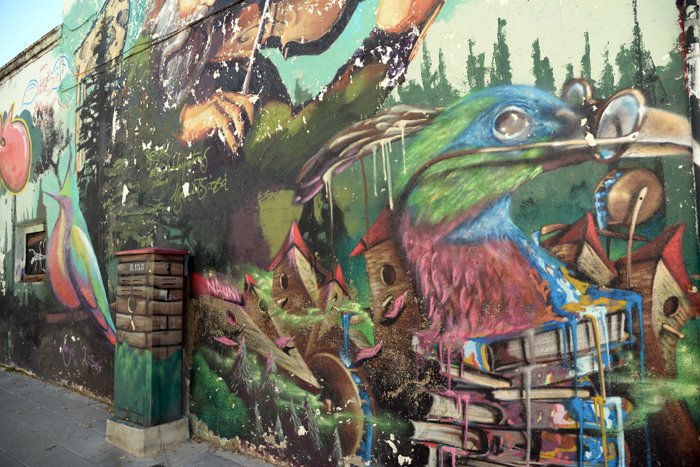 Granada is in many ways the very symbol of the birth of the Spanish Empire. It was here the re-conquest of the Muslim kingdom ended in 1492 under the Catholic royal couple, Isabel and Fernando, who sent Columbus on a journey of discovery that same year. The impressive cathedral has a small chapel next to it. Here is the sarcophagus of Isabel and Fernando.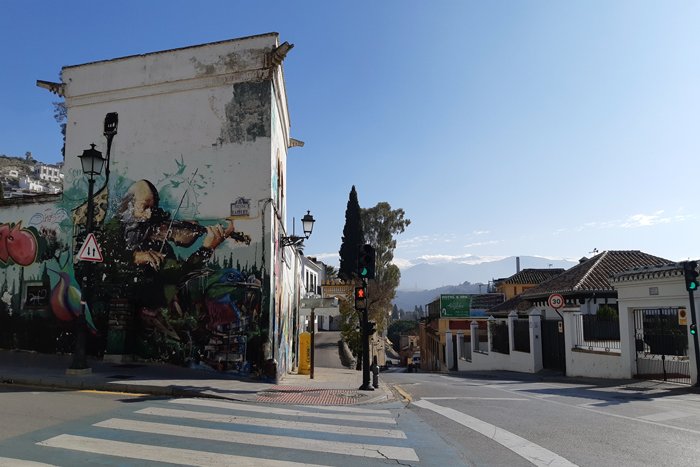 After our street art walk in Realejo, we headed back to see the impressive Cathedral and the chapel. Inspired by all the amazing pieces of art, I created my own «art» in front of the cathedral!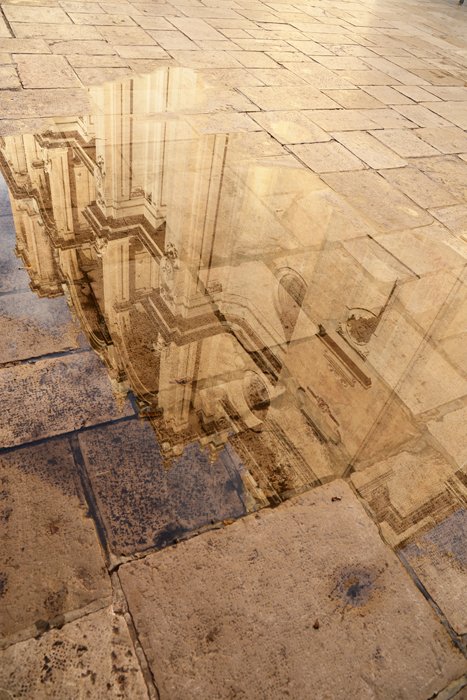 Granada boasts a street art scene that has transformed the city into an awe inspiring outdoor gallery which should not be missed.
The first from from Colegio de Santo Domingo:
STREET ART #56 – The coolest school in Granada, Spain (part 1)
Please do follow if you want to keep up with my next street art. Any upvotes or resteems are hugely appreciated!
Latest street art post, check out :
Graffiti at the feet of Aconcagua, the highest mountain in South America (Argentina)
U.J
Kristiansand, Norway
All the photoes are mine, Ulla Jensen (flickr, Instagram and facebook)
Read about us? // Main page!
Latest content: Travel, Art, Food, Article, Poetry