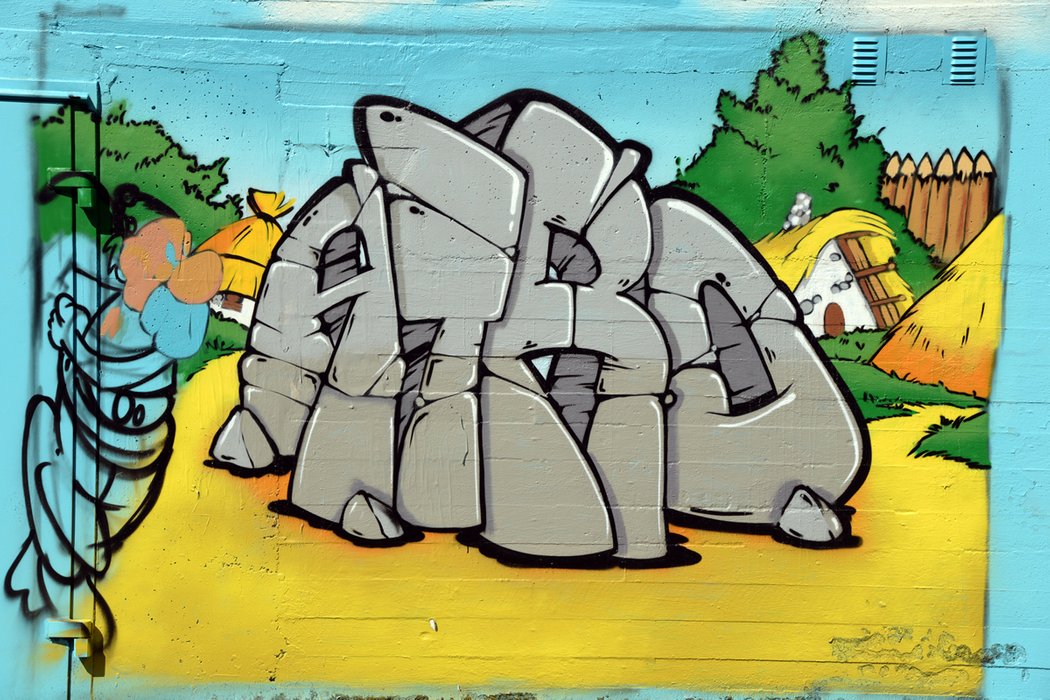 Odderøya is an island close to the city center in Kristiansand which has become a well know cultural center of the region. For many years it was closed to the public because of it's function as a military garrison (since 1667). When the military mooved out, artists moved in. Painters, galleries and filmmakers are occupying the old barracks today.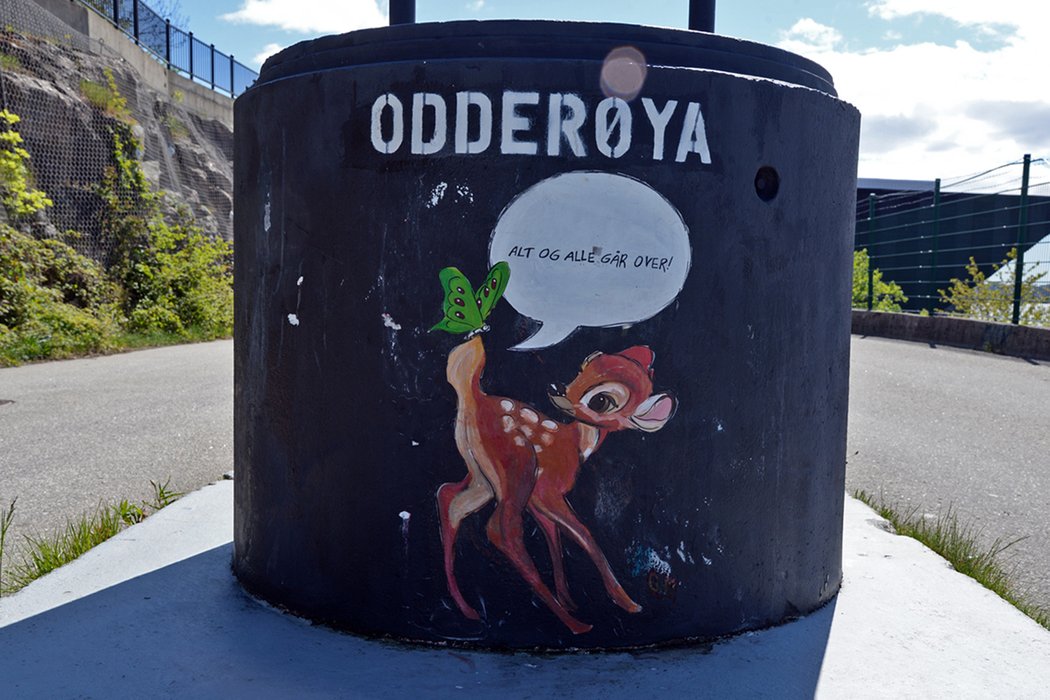 Bambi at the entrance to Odderøya. The artist is Quirky Mouse - an artist who has several cartoon characters as favorites (Batman, Catwoman, Spiderman...) that are placed around in town. Bambi came to Odderøya to welcome visiters some time last month.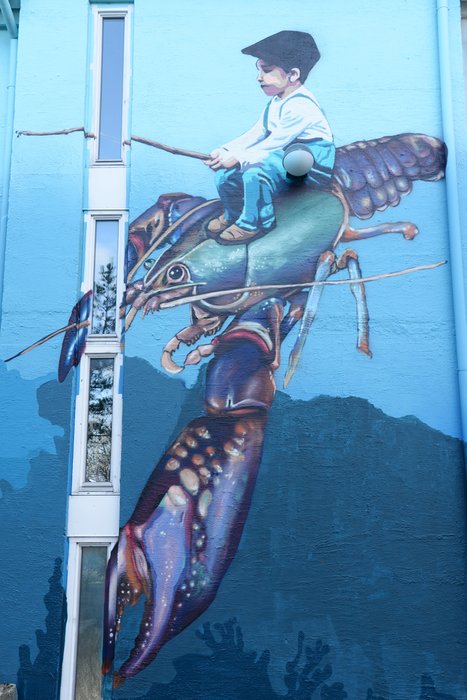 After it opened to the public, Odderøya has been offering great recreational possibilities. It's one of my favorite places for a walk. At the southernmost tip of the island you can look straight into the sea and often see the ferry from Denmark arriving. Apart from the obvious remains of the military activity, there is also traces of what became the largest quarantine station in Northern Europe at the time when cholera flourished.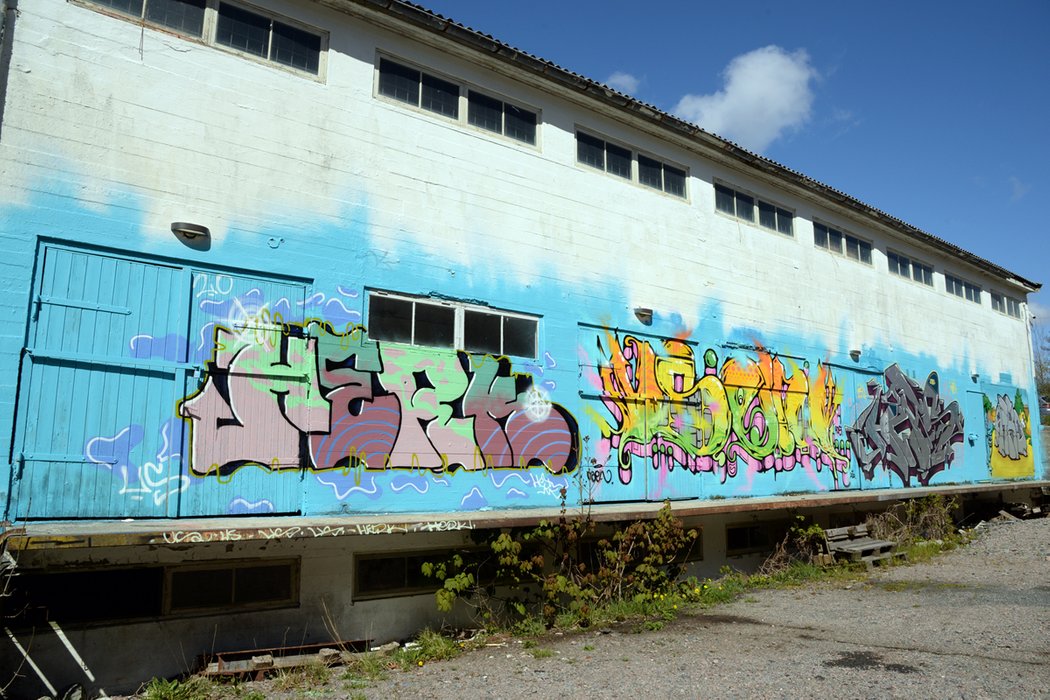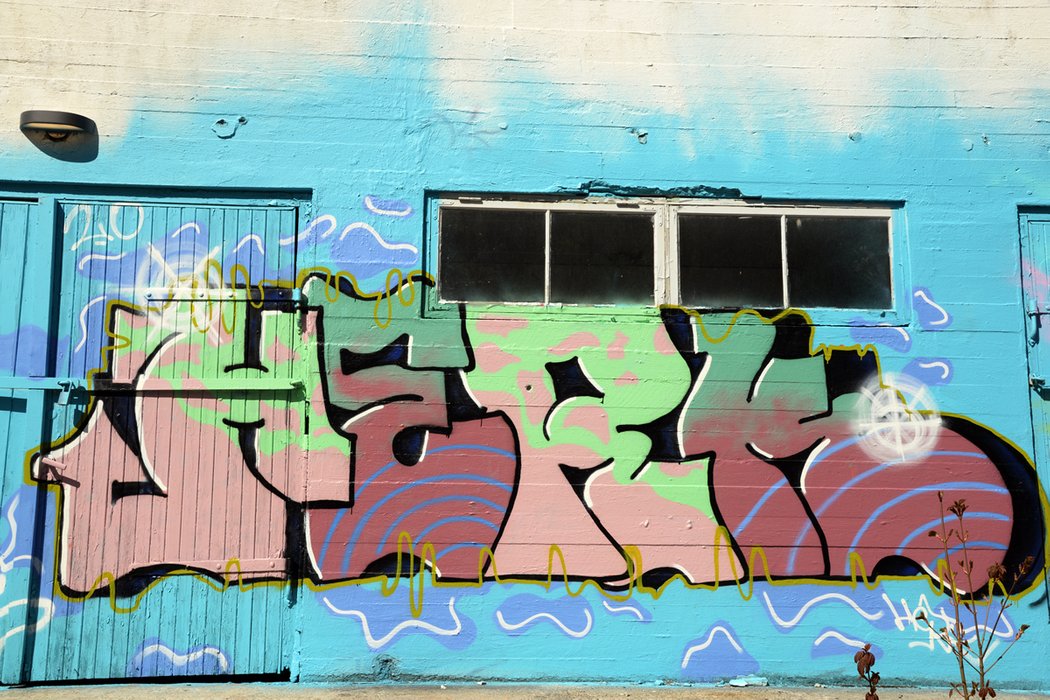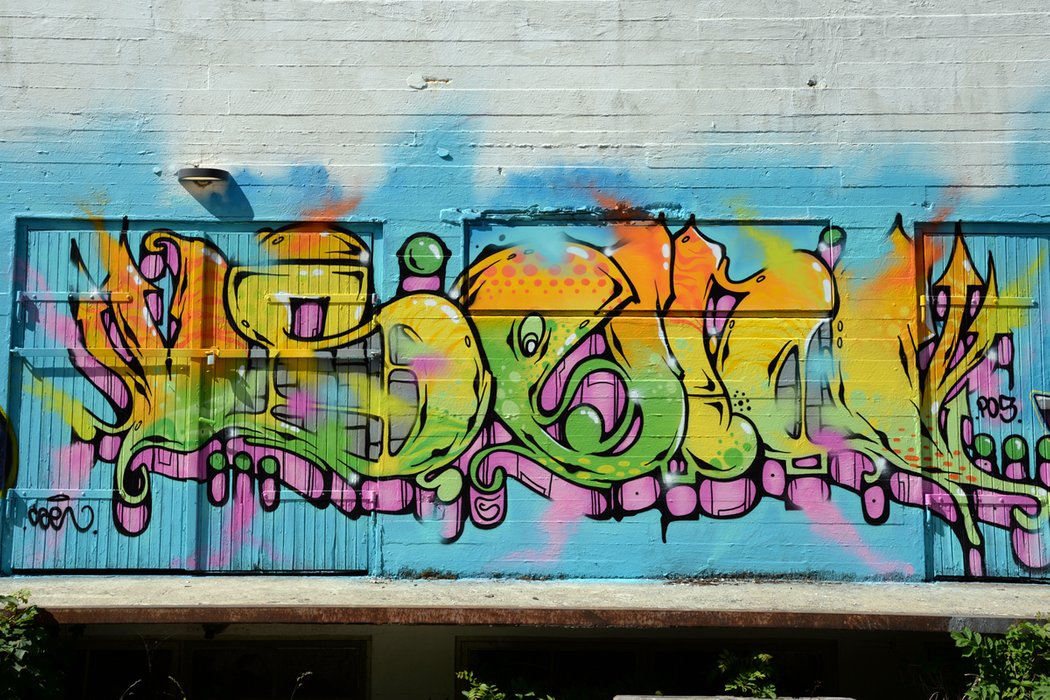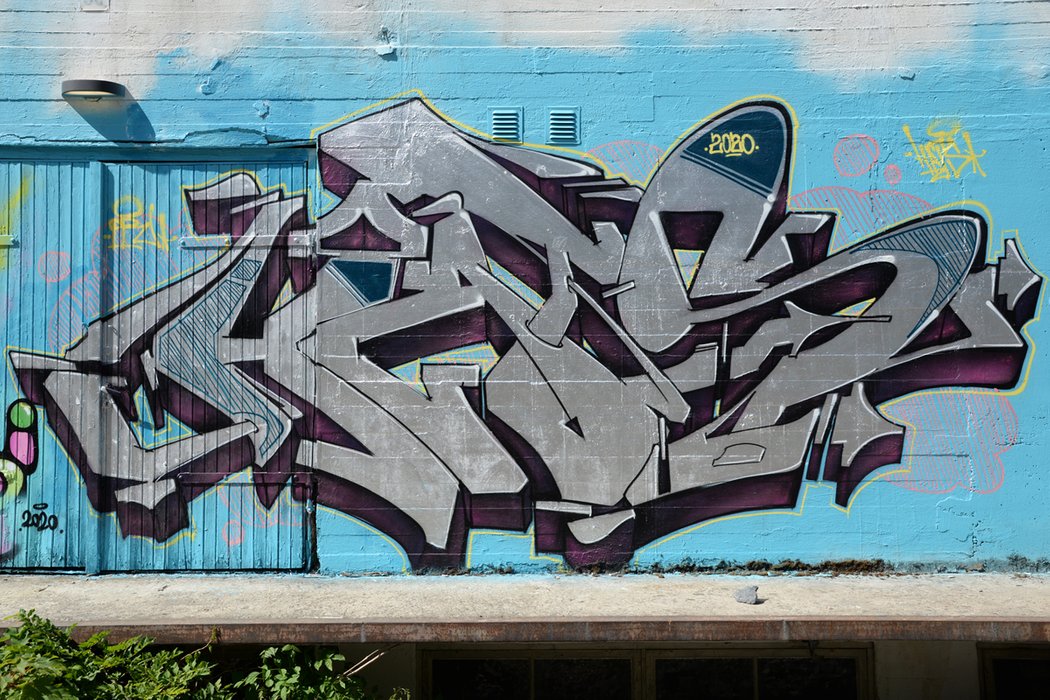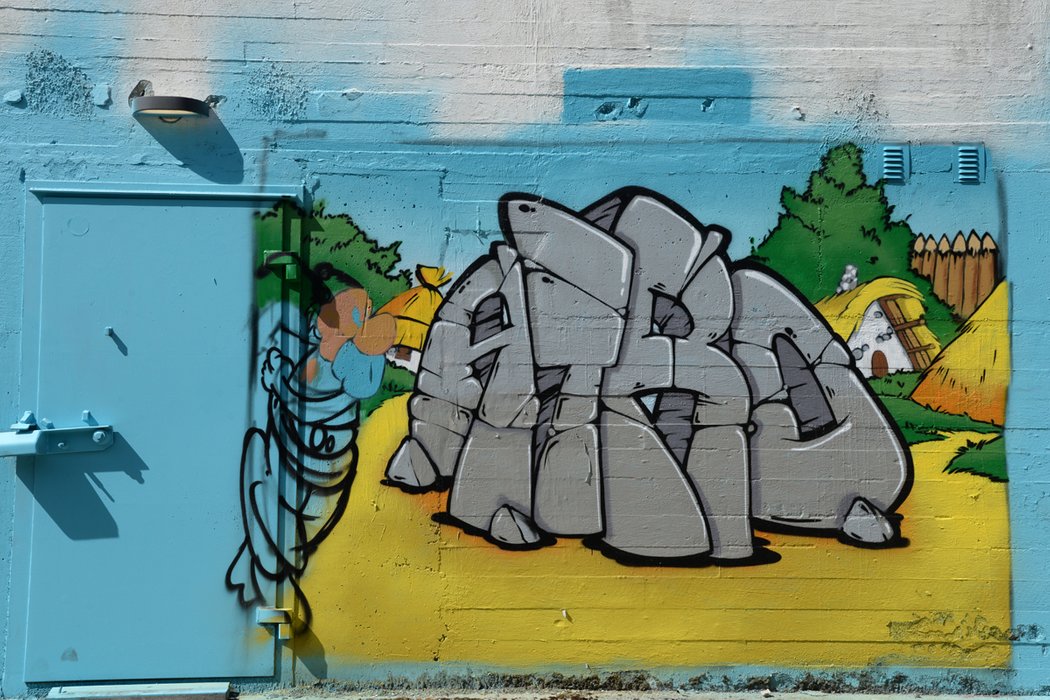 This house is one of the old ones that has been standing here for many years. It may look like it was used as a workshop once. But now it has been nicely decorated with graffiti on both sides by local artists like Energinger, Sedin Zunic and Faadepengene.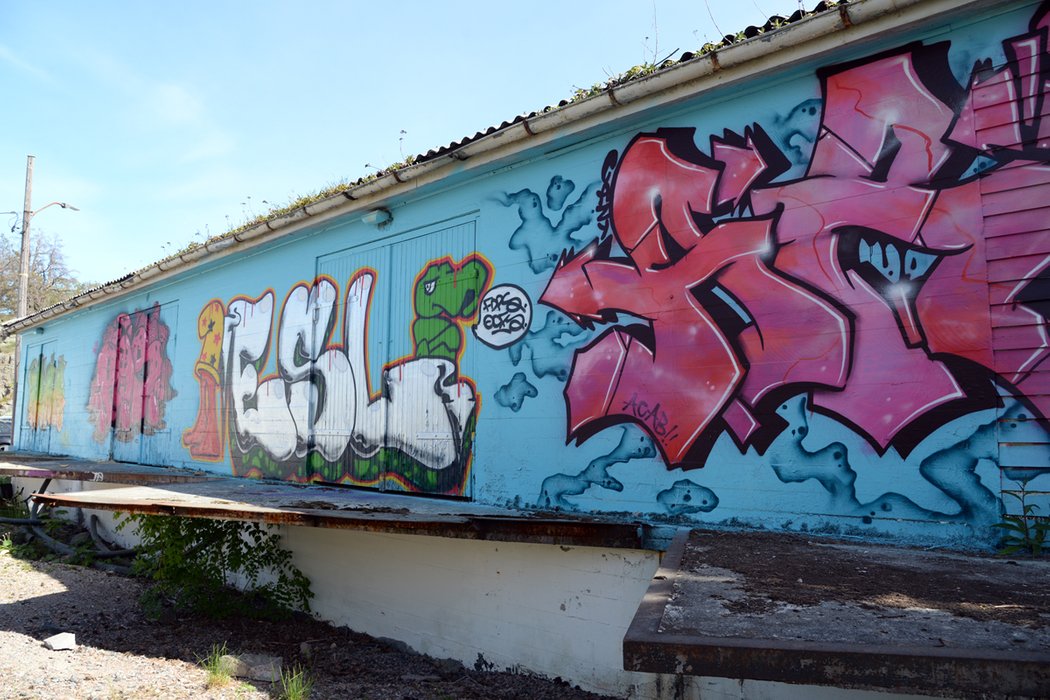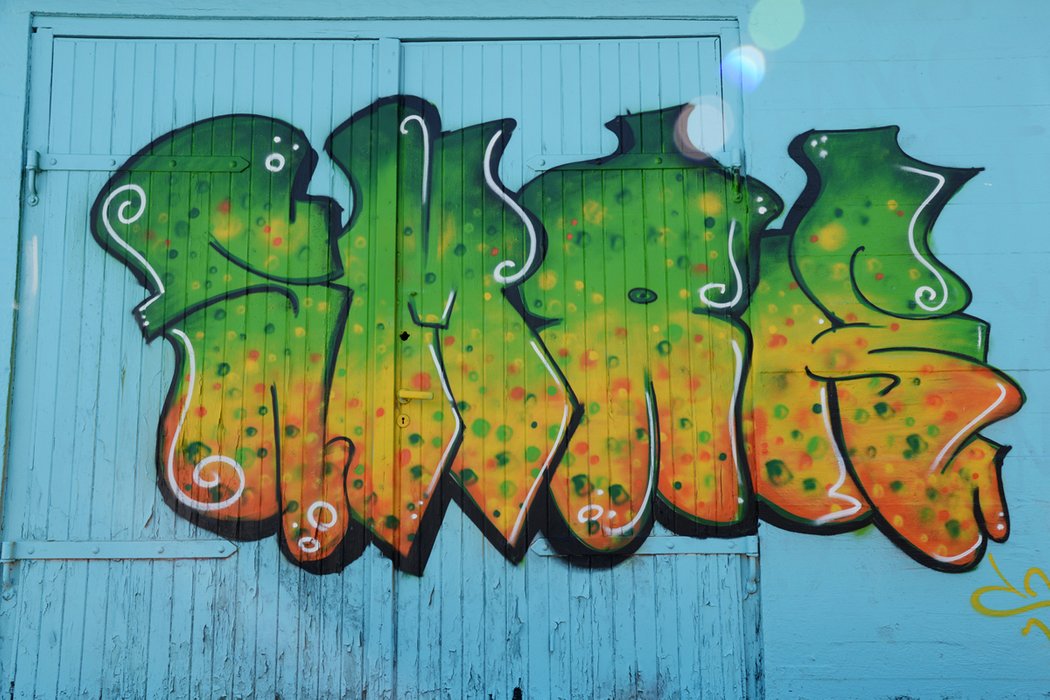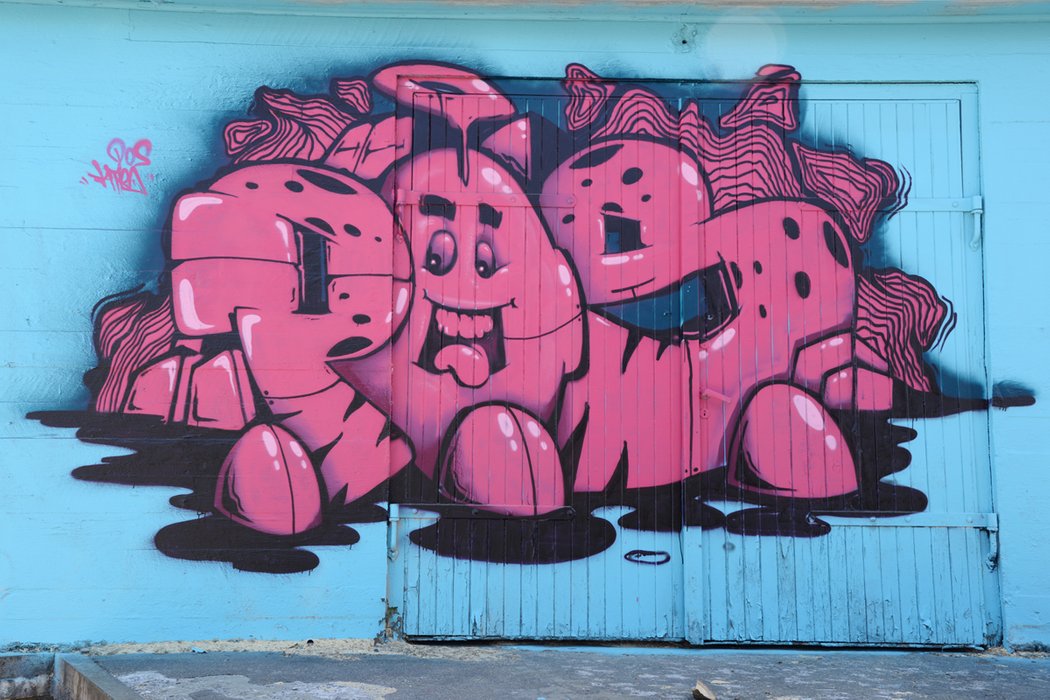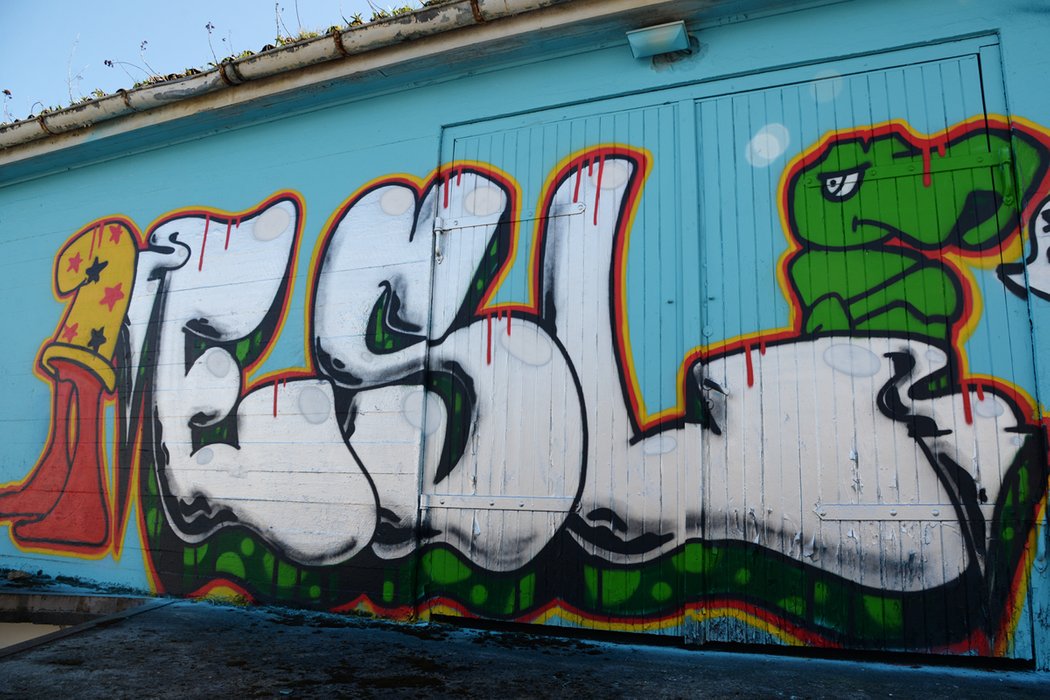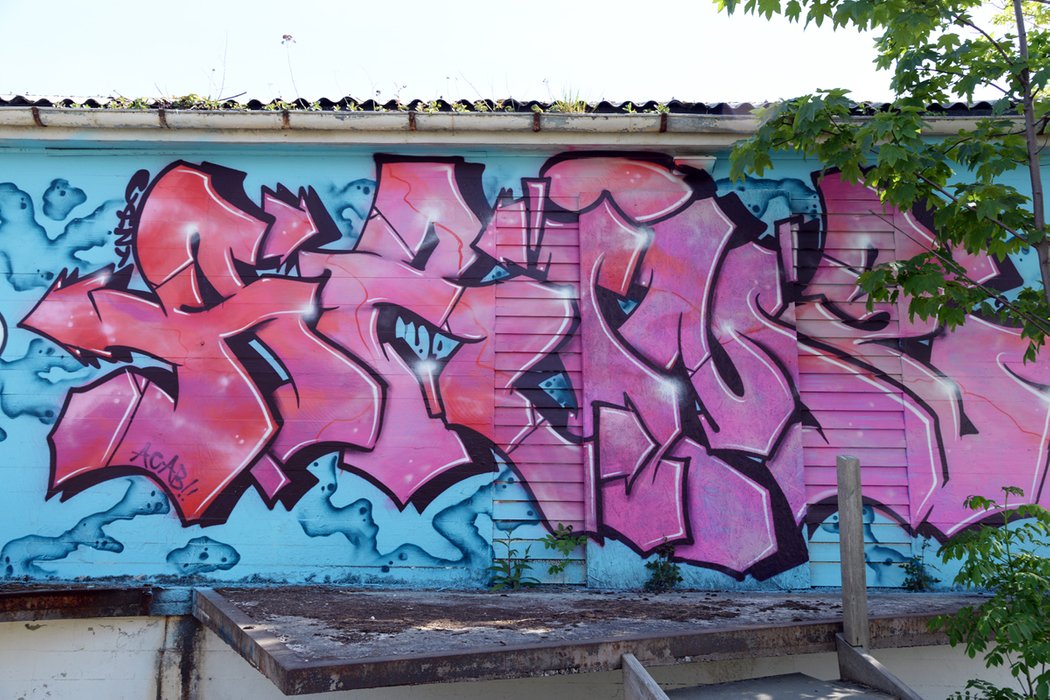 The back side of the building has just as many colorful graffiti all along the wall.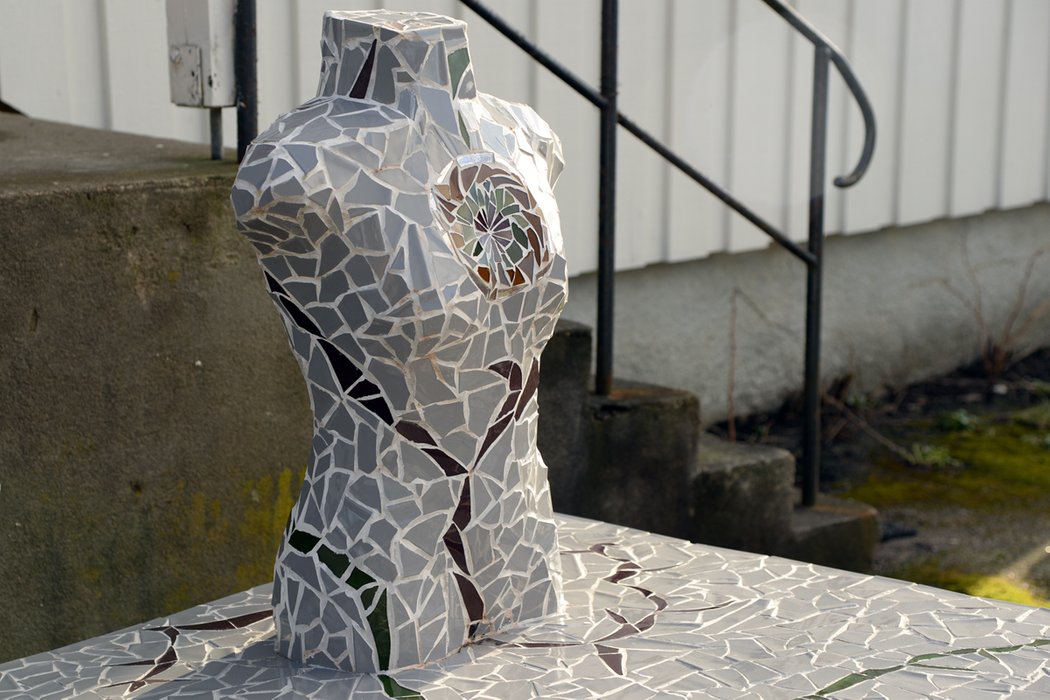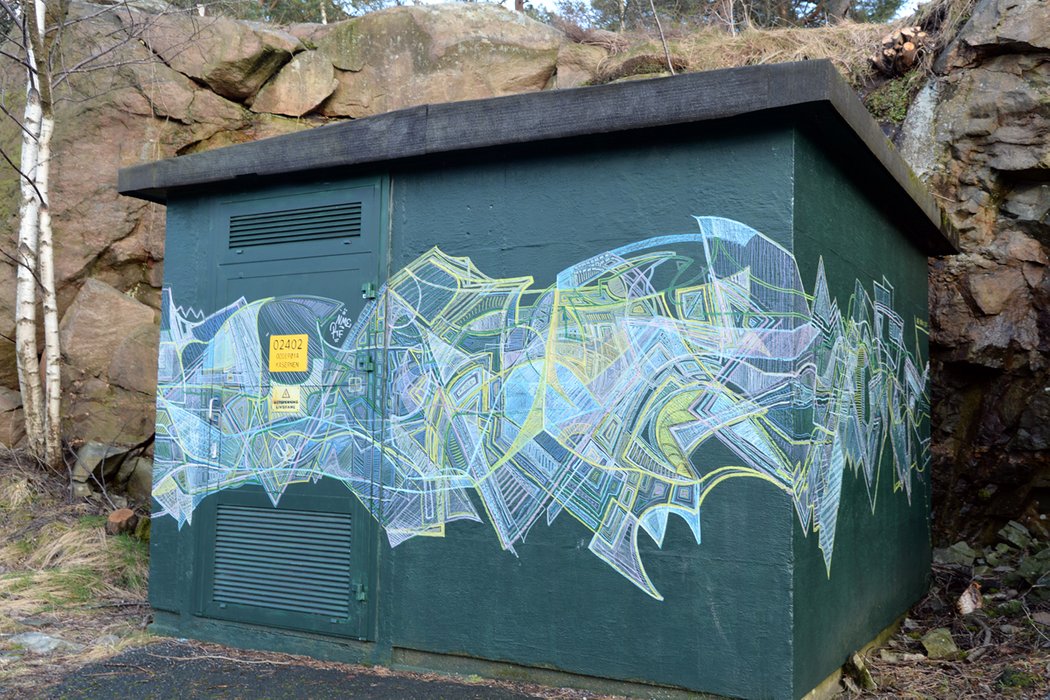 The art on Odderøya range from graffiti to sculptures. I have seen som human like figures hanging from trees. (didn't take photos...) There is also a graphic printing company based on Odderøya. They produces contemporary art and still use the printing press imported from Paris and previously used by Pablo Picasso and Edvard Munch.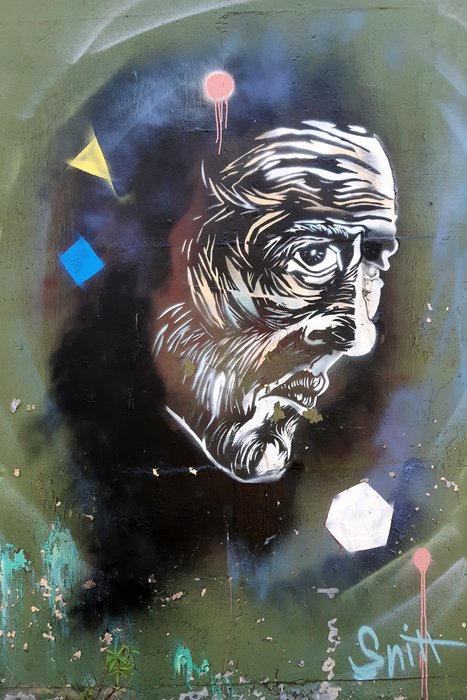 In resent years Kristiansand has got it's share of street art and local artists who makes sure the street art scene is developing rapidly. It began a few years ago when Kristiansand created it's own street art festival which recieved a lot of positive response.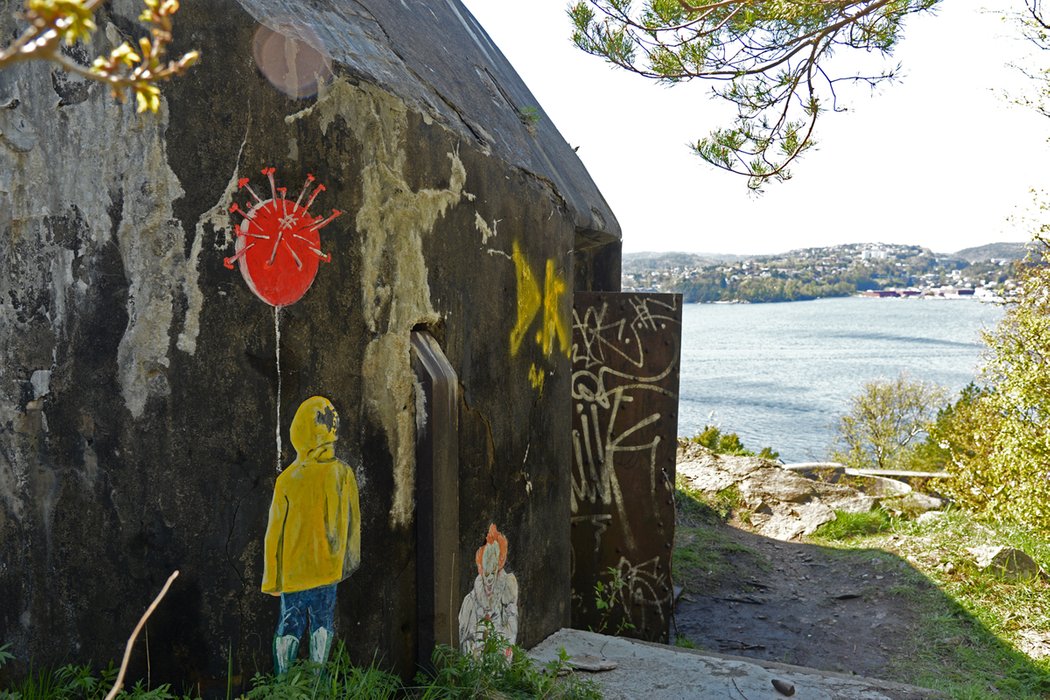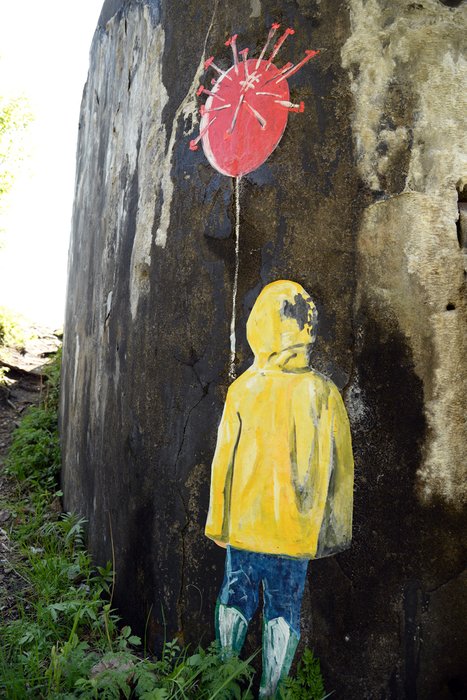 Around the world, Corona inspired art has emerged. Everything from inspirational messages to paying tributes to health workers. Kristiandsand is no exception. This is done on the foundation on one of the old cannons. The artist is Quirky Mouse.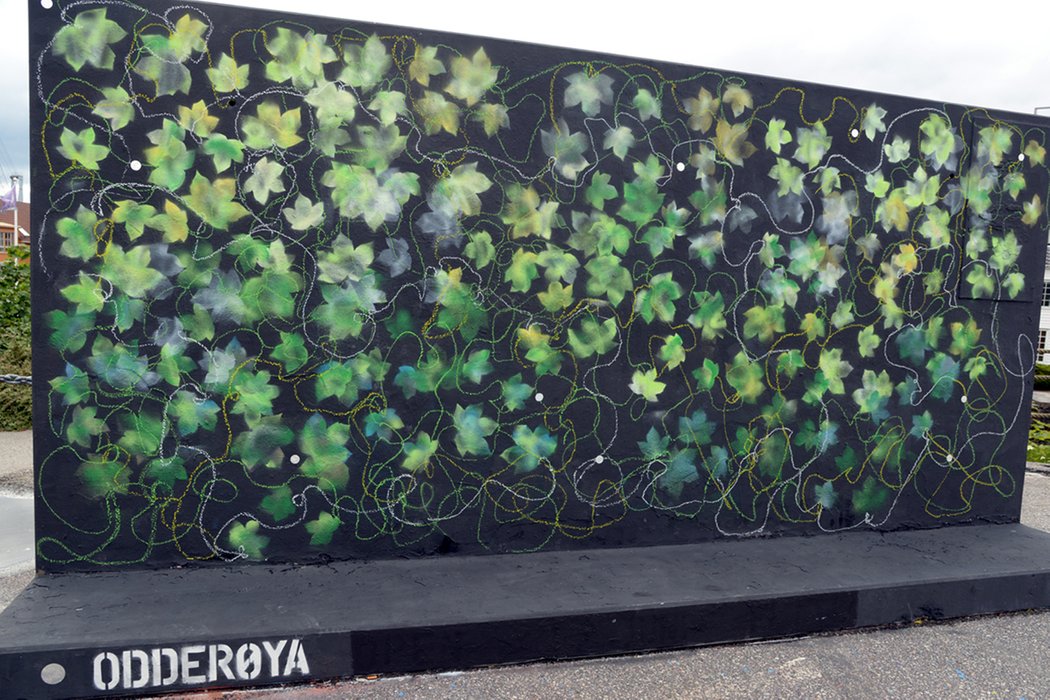 Odderøya has served many purposes during all these years.
Please do follow if you want to keep up with my next street art. Any upvotes or resteems are hugely appreciated!
Latest street art post, check out :
Street art from north to the southernmost tip of Argentina. w/Street art video
U.J
Kristiansand, Norway
All the photoes are mine, Ulla Jensen (flickr, Instagram and facebook)
Read about us? // Main page!
Latest content: Travel, Art, Food, Article, Poetry