...And Why Its Not A Good Time To Visit
When I thought of traveling full time, exploring all the places in Thrissur, my hometown was the first goal. That is when I made this huge list of places, cultural differences, food, and many more special features within this tiny district in Kerala.
Right when I went out on that mission, it was clear that I would not be leaving Thrissur if I wanted to check out the whole list. So, instead, I decided to find the places and people of interest every time I come home.
This is the first set of l places in Thrissur I would recommend to anyone visiting Thrissur town for a day or two, or for Thrissur Pooram. There are a few other events and stories you can read under the tag Thrissur on elsaenroute.com.
This time, before I leave Thrissur and start backpacking across India, I made these few stops, which you can find in my previous blogs. Cheerakuzhy dam was the last one and to be honest, I was tired of visiting dams and parks in my life by now.
If you scroll down the blogs, you can see it was an all park-dam-visit-year so far. But, Cheerakuzhy was one of my mother's suggestions and I know her choices are good, better than mine mostly. Plus, it is on the way back home from Kuthampully (Or read here), the weaver's village we went that day.
Road To Cheerakuzhy Dam
Cheerakuzhy dam is a small weir dam that is built to supply water for irrigation. My mother had good expectation to find a place that is surrounded by a lush green forest and an overflowing dam that offers a great view from the surroundings. That was what she had heard about the place for so long.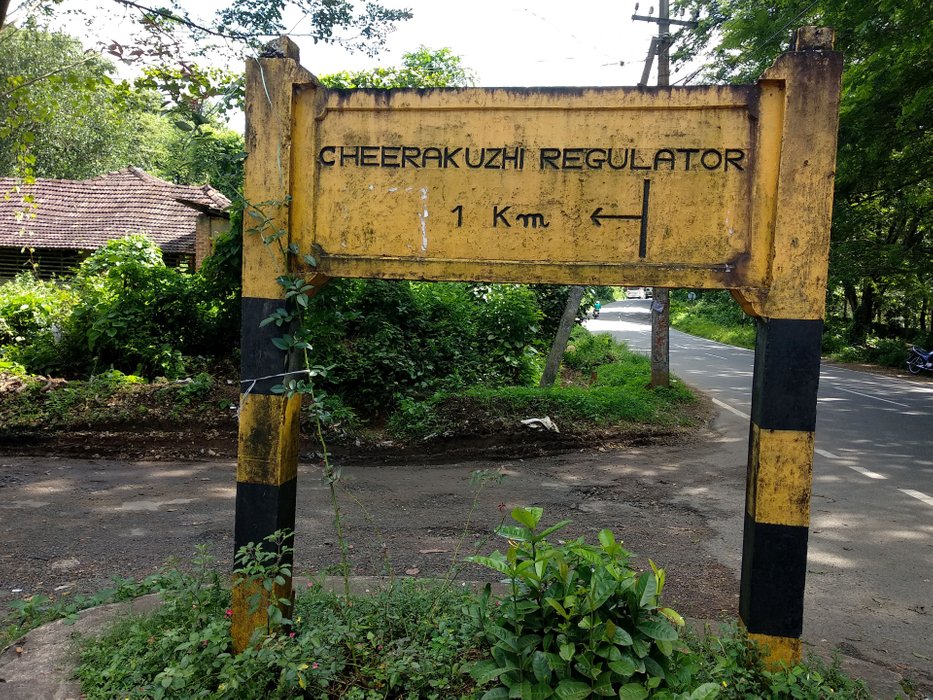 Cheerakuzhy comes on the way back home to Thrissur from Kuthampully, the village we visited earlier that day. So, we decided to make a stop there. In the middle of the road itself, there was a yellow board that read "Cheerakuzhy reservoir", mentioning it is 1km from there.
So, we decided to walk to the dam. Or maybe, I convinced her to walk till there, to be honest. And it felt way more than 1 km. But there were these signs that said we were in the correct direction.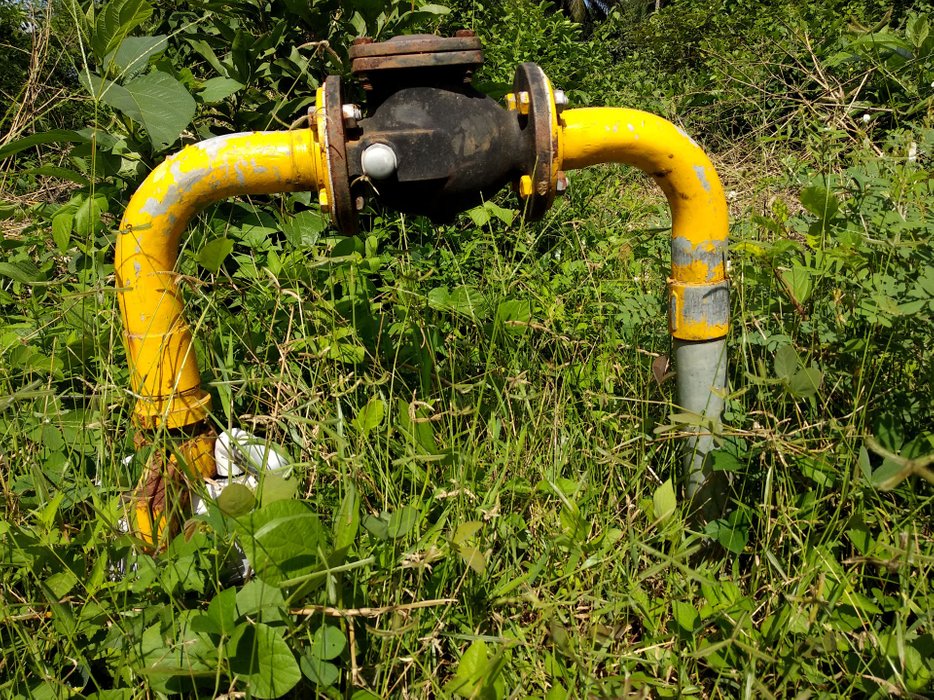 The road was beautiful with the rubber trees on both sides and huge trees around. After some time, a bridge came which was a relief but still no sign of the dam. But, the bridge was in the middle of this paddy field, where the land was getting prepared to sow.
It was good to just sit there and catch some breath before continuing to the dam, which felt like another one kilometer. Reaching the dam area we were surprised to see what we saw.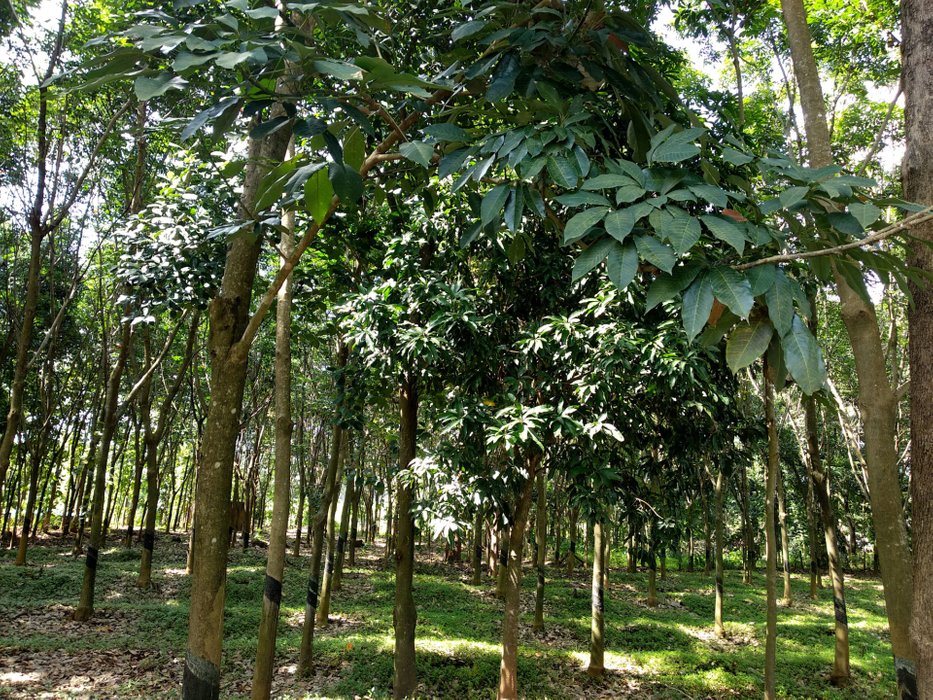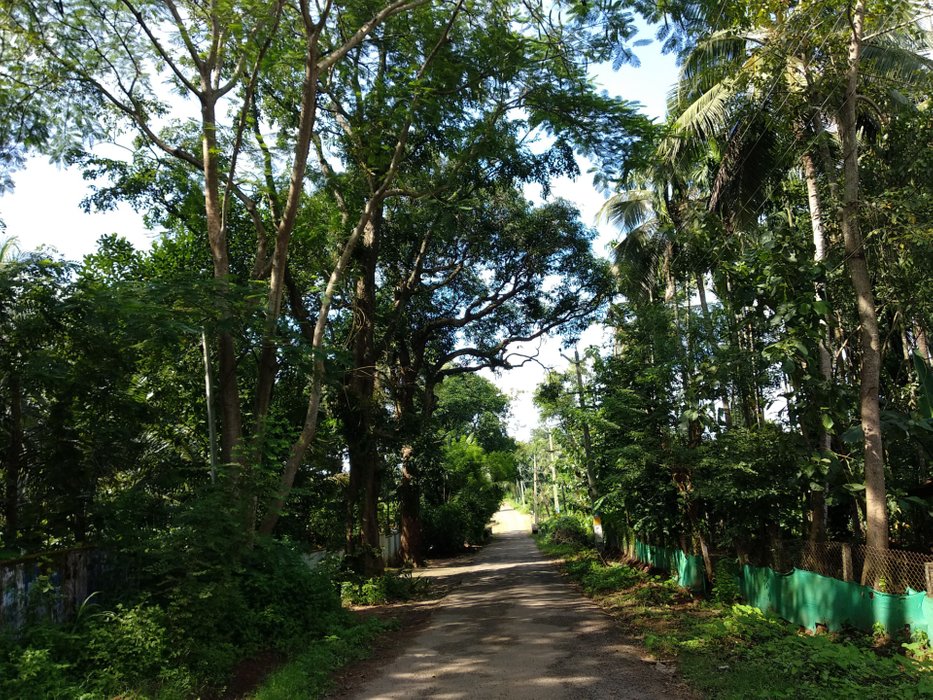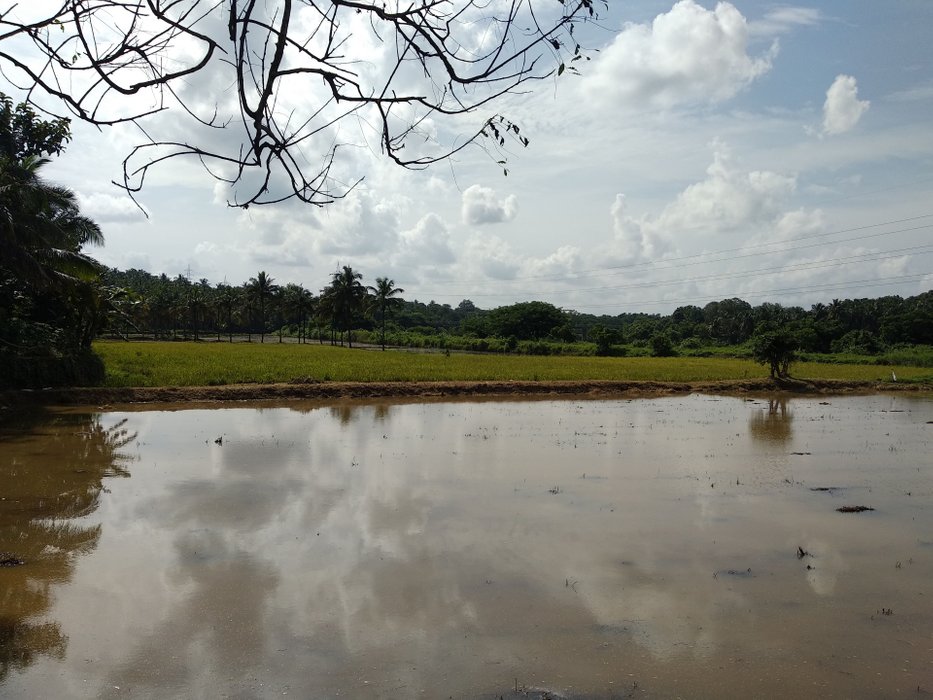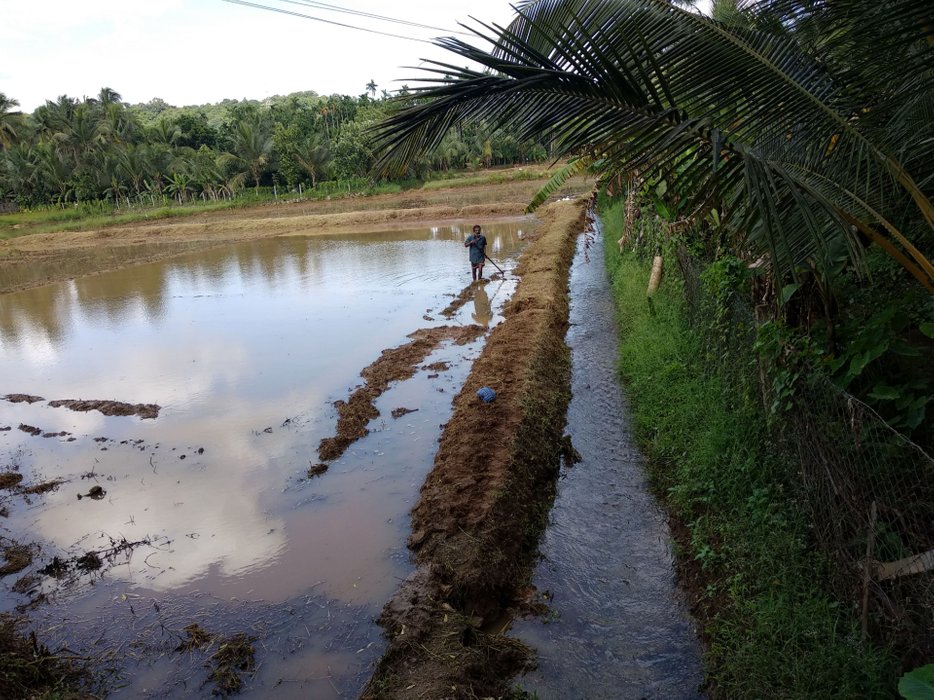 Cheerakuzhy Dam Now
What everyone mentioned as a nice place to visit didn't have its charm when we were there. There was no proper path to reach to the dam area. The walls were destroyed and the building stones were scattered around.
There was a narrow way through which you can go into the main viewpoint area. It was risky has since it had a deep well on both sides if you slip or not take the right step walking over it. Somehow, we crossed it to reach the banyan tree.
This is how the dam looks like now.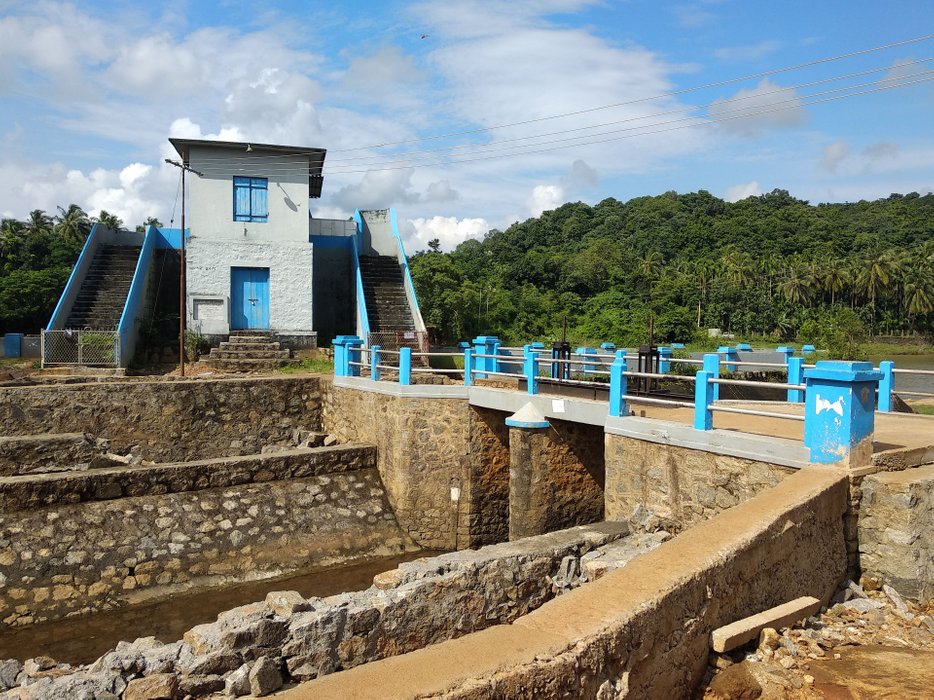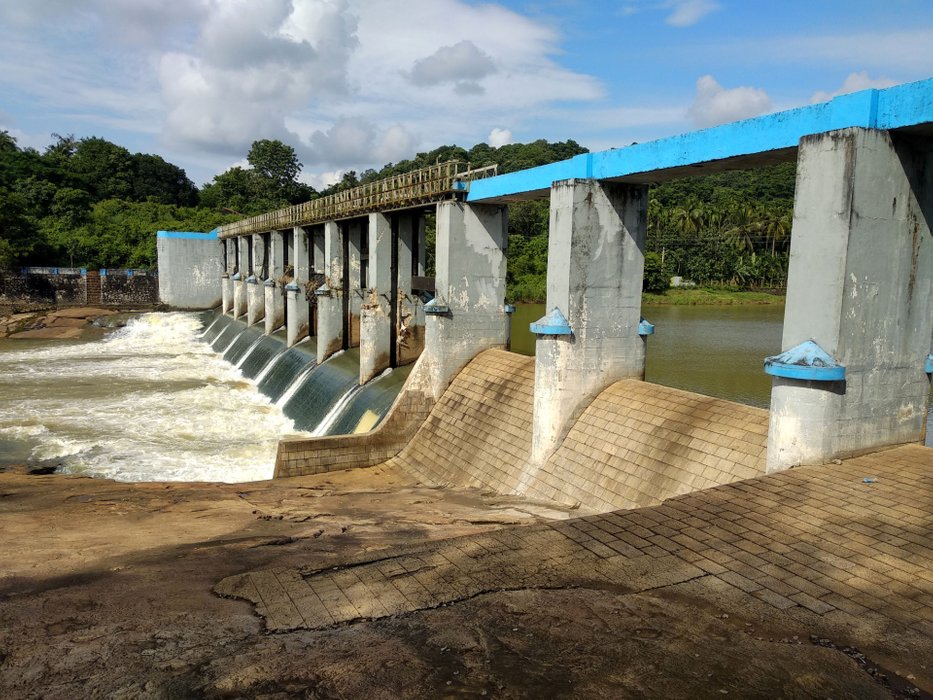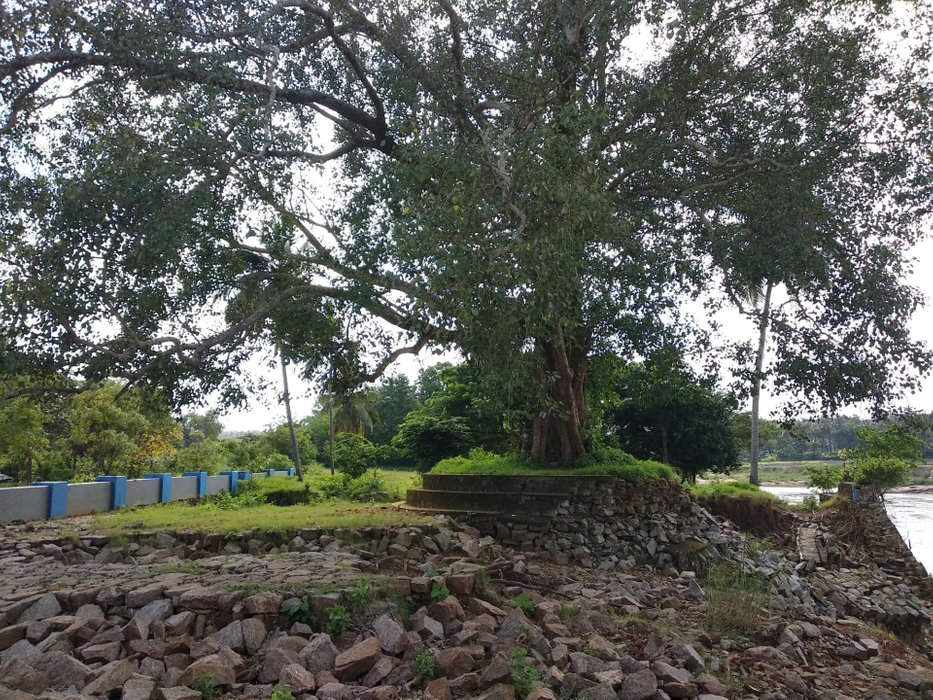 The main attraction now seems like this banyan tree and the surrounding area with huge trees that gives enough shade to take rest on a hot summer day. And that is what we did there.
There were only a few young guys sitting there when we reached. Otherwise, the whole place was well isolated. They left after some time and a few others came to fish on the other side of the dam. We took some time to sit and relax on the broken pieces of tree trunks, parts of the bridge scattered here and there.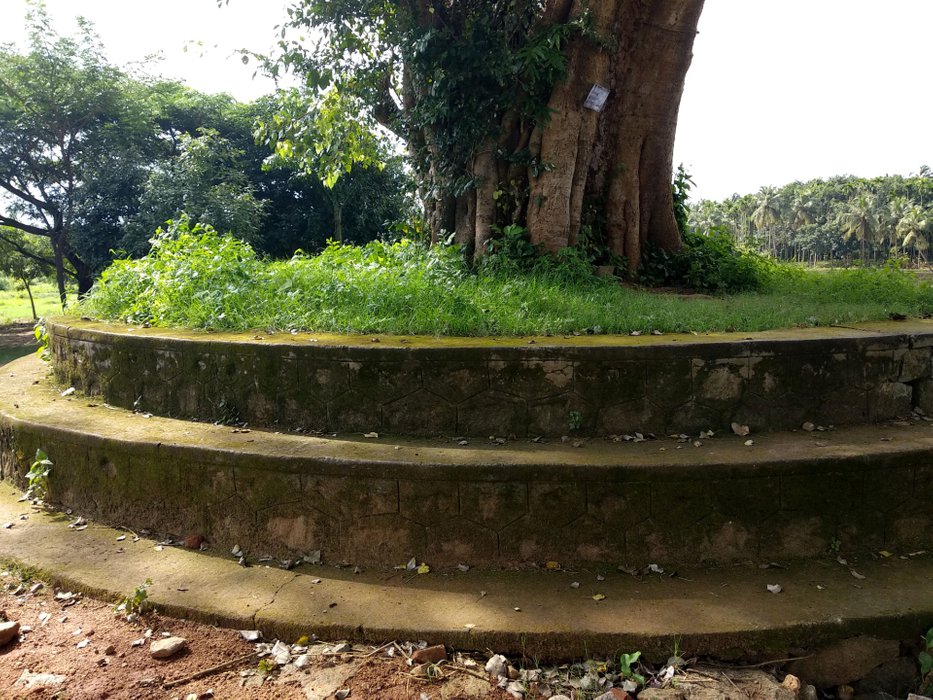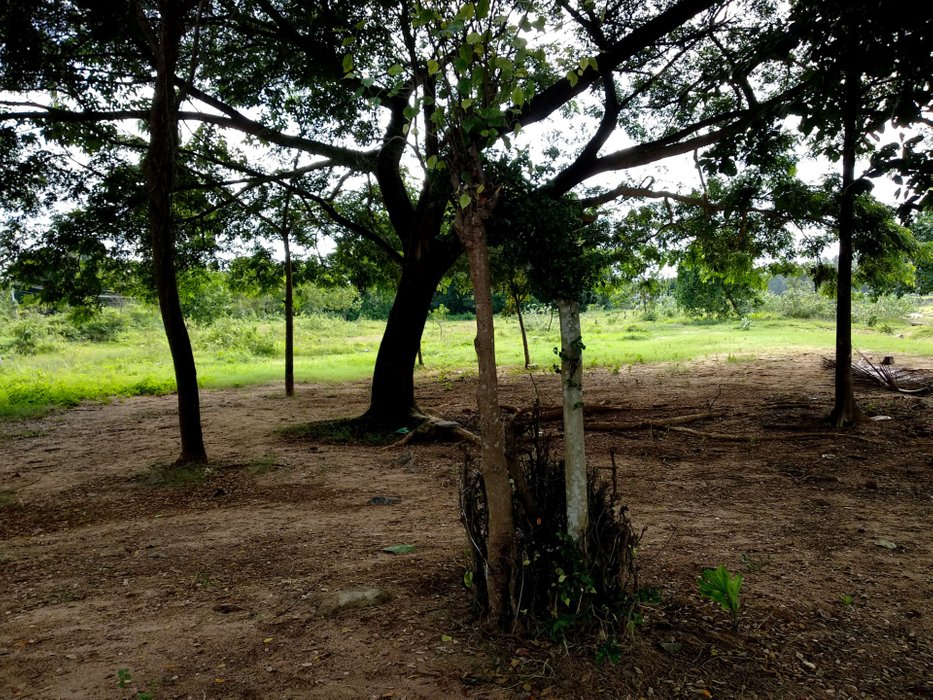 After a deep discussion between a mother and daughter about the shutter being placed somewhere else, both having not much knowledge about the dams, a good amount of time was killed. All the blue painted buildings were closed. The bridge to the other side was also not accessible anymore. So, we came to the conclusion the dam is not functional anymore.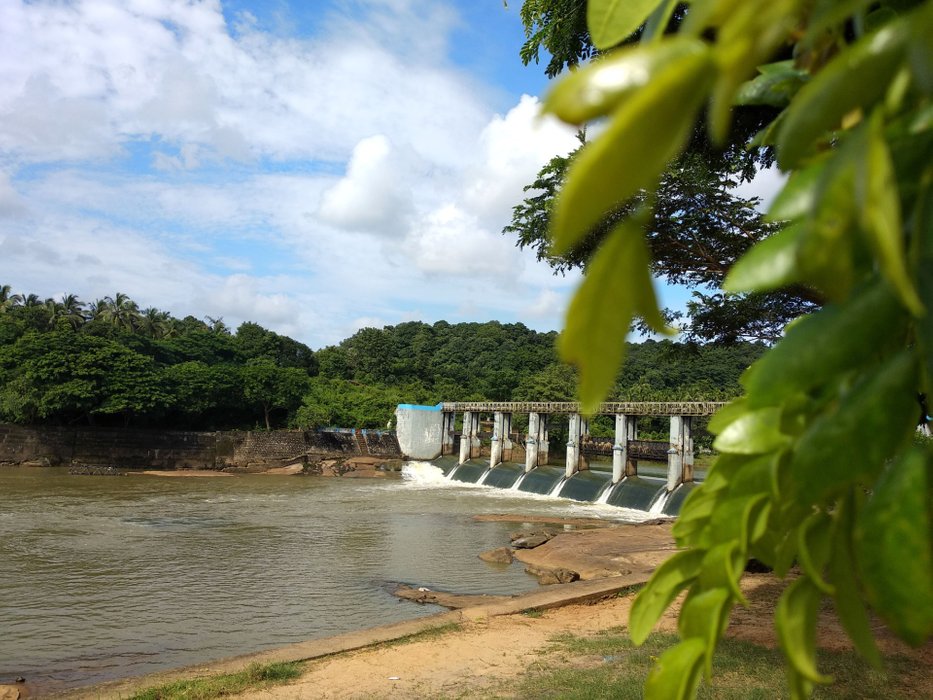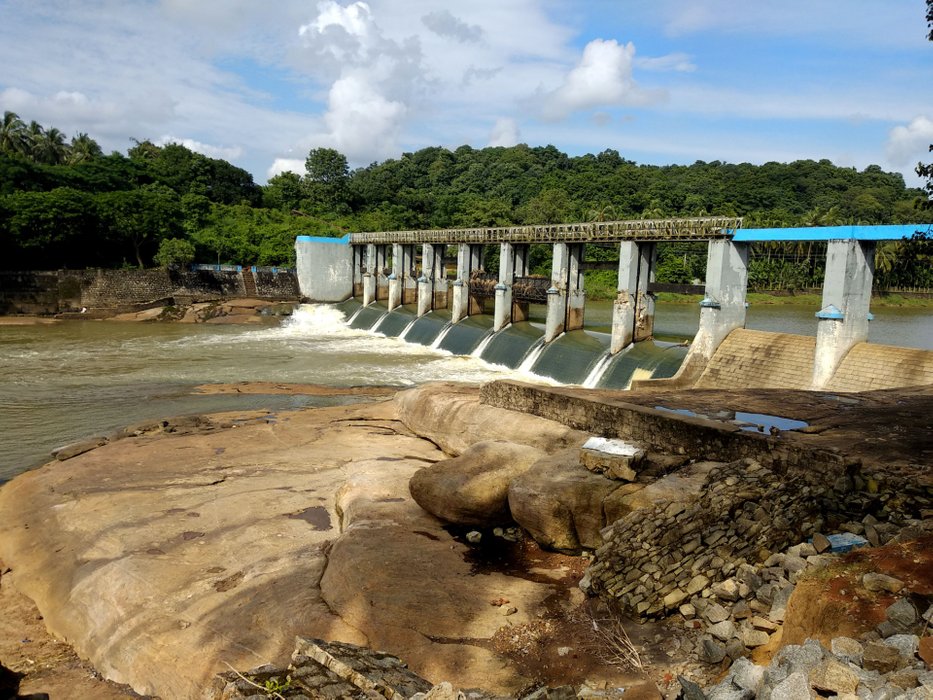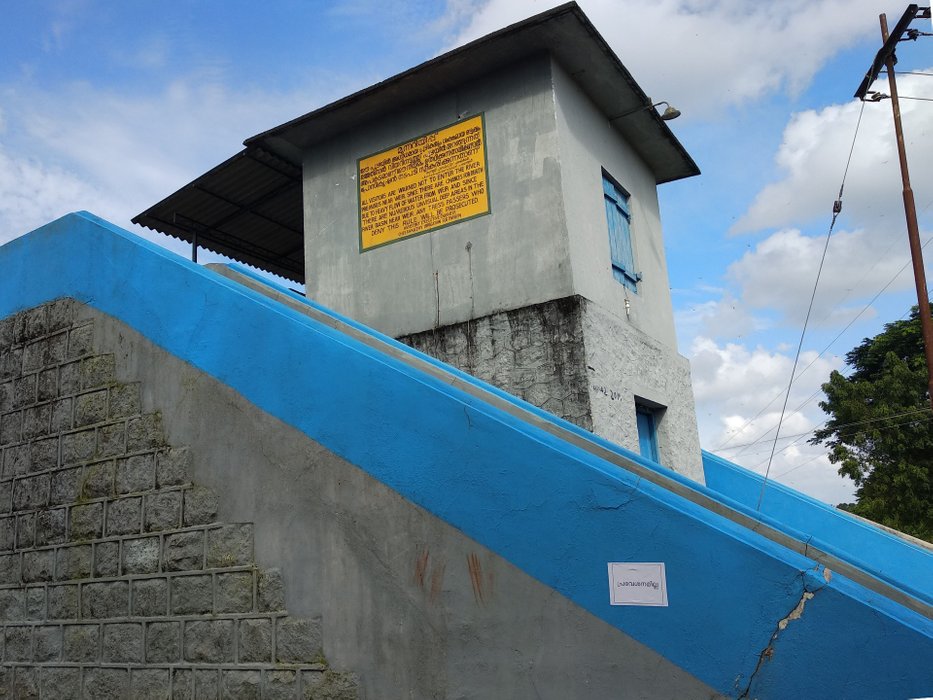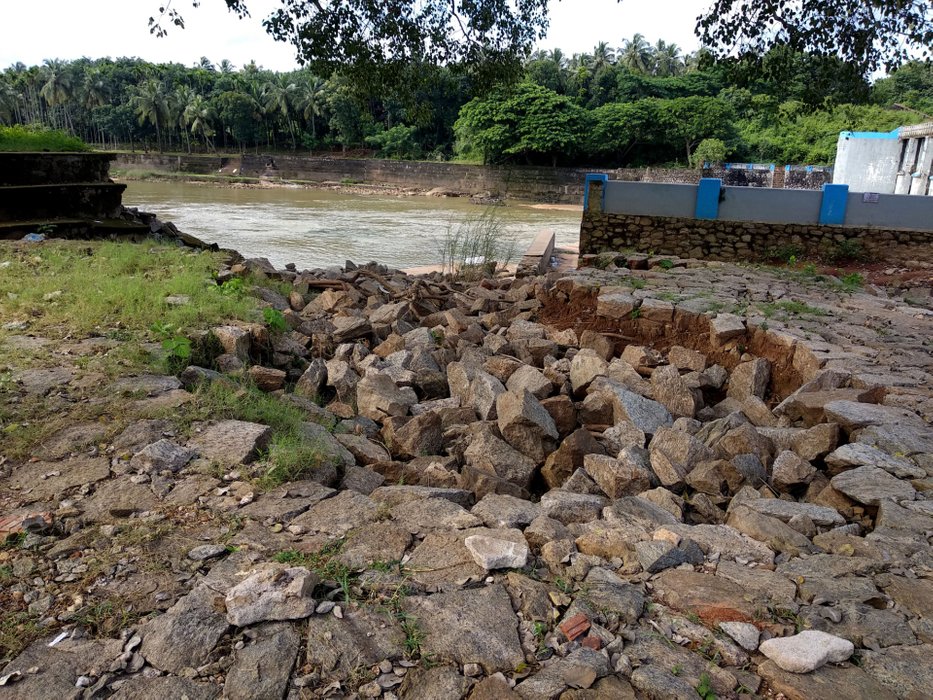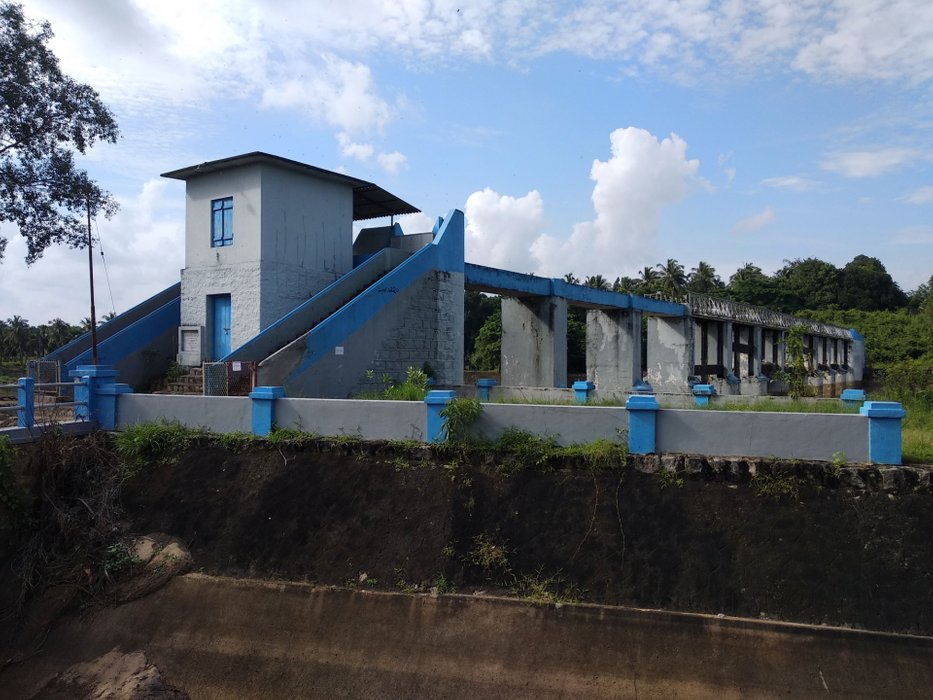 The next task was to find out a safe way to get out of the place. It was not easy to cross that narrow path across the canal that formed this well on both sides. We were also told there are steps into the canal and out of it.
Looking for the stairs, we found this small gate well covered by the grass. It leads to these small steps built into the canal and from the canal to the road. The canal didn't have much water, so it was easy to cross.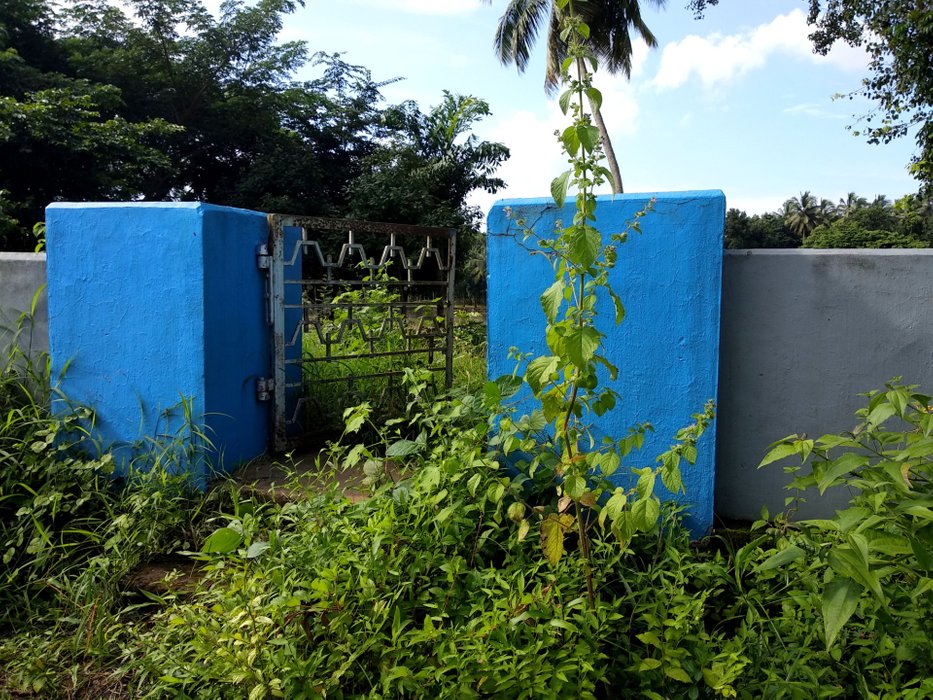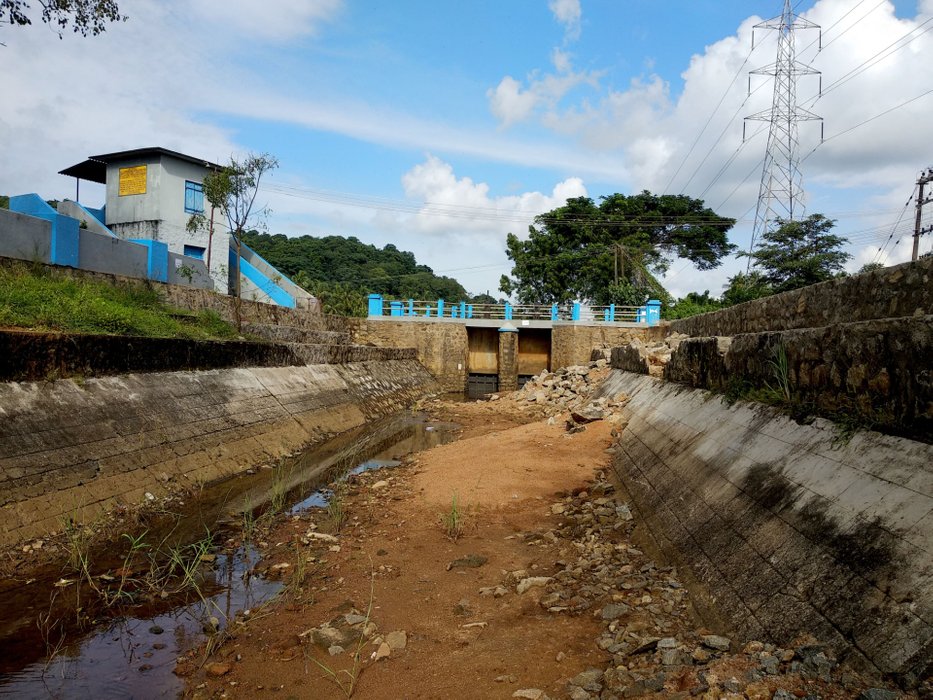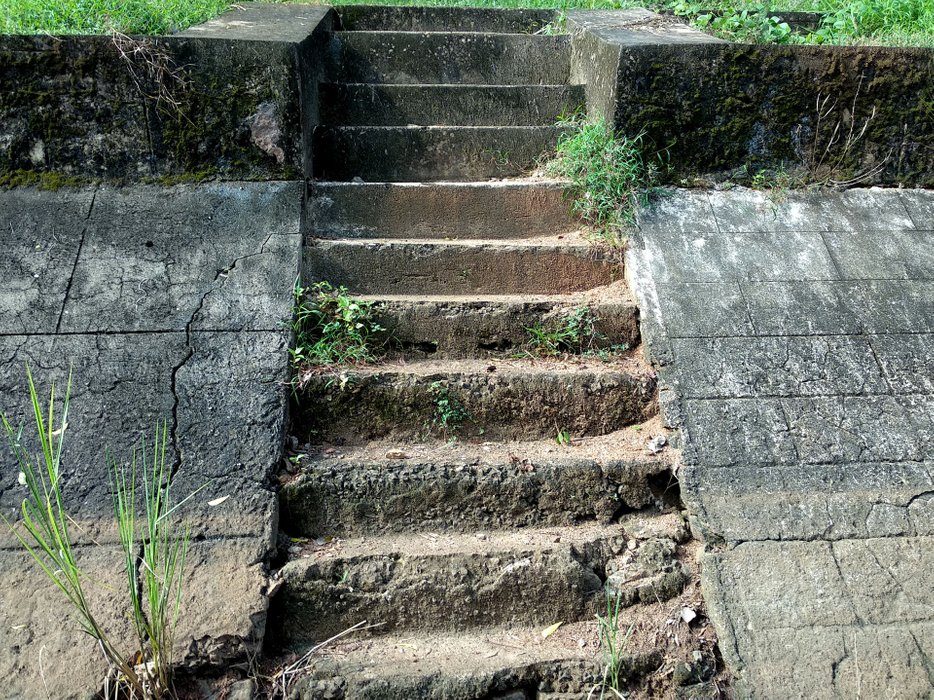 By now, people have started to come to visit the dam and now everyone uses the stairs.
The Flora Fauna And The Village
It was a very sunny day, hot and humid with a clear blue sky. The area around the dam had these small tiny plants growing everywhere, weed mostly but it made the place greener.
That is when this cute little pink flower was noticed by my mother, who is pretty crazy about the flowers and plants. They were different and I have never seen before with their start-like looking leaves. There were a few more. Few violets ones, pink ones and yellow ones here and there.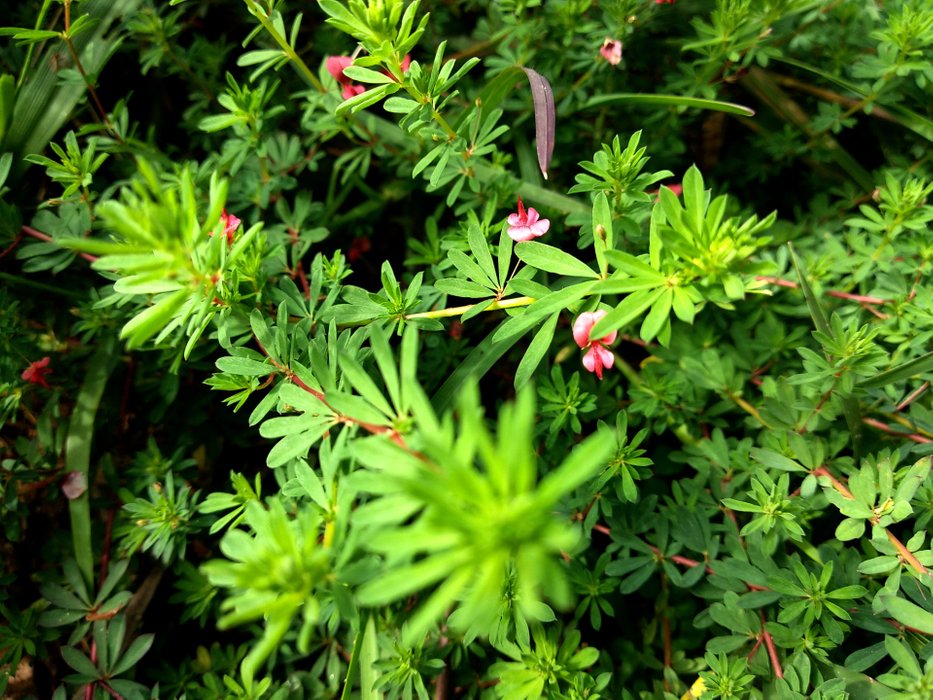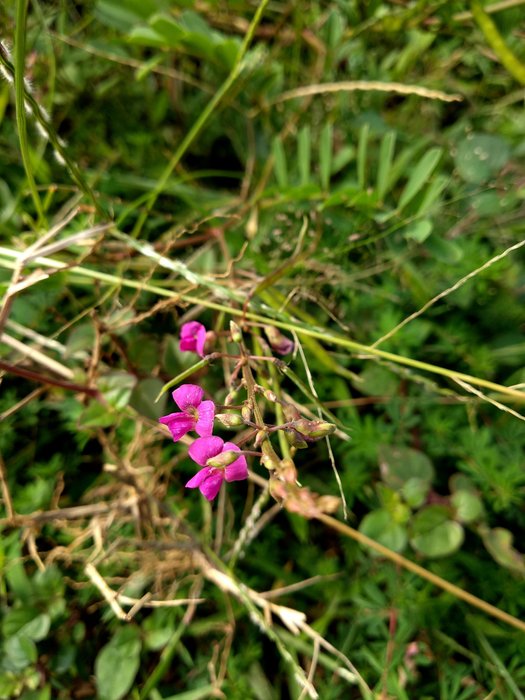 Then, there was this doubt she had to clear about this plant. To me every other leaf there was just normal weed. But, for my mother, she wanted to know if this was some kind of spinach. Anyone who can confirm if this is a spinach plant would be doing a great help to a soul who browsed through the internet for varieties of spinach!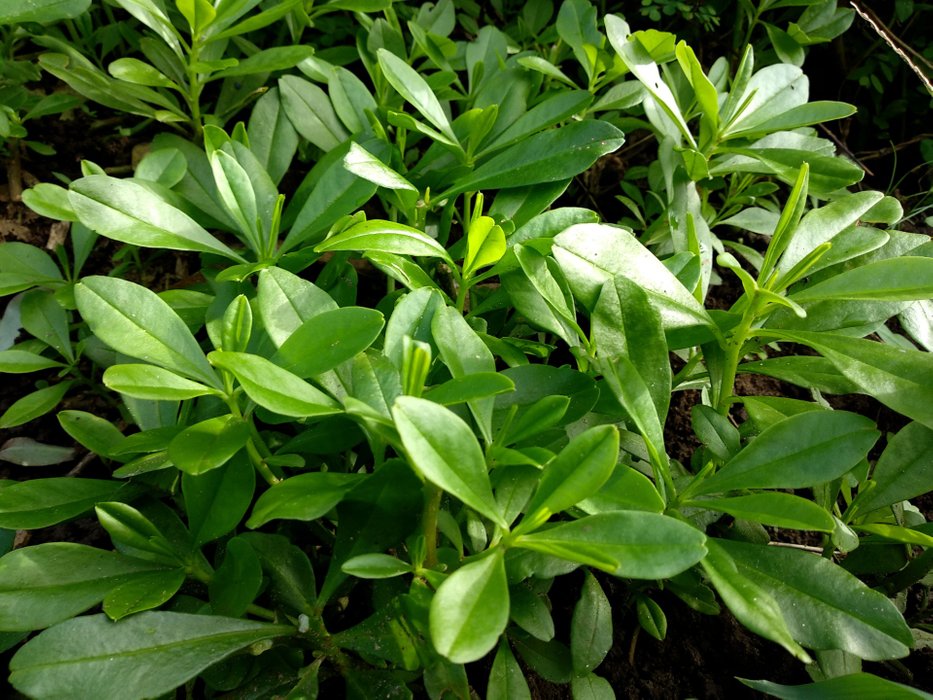 Walking back the same route, everyone was getting back to their houses after the day's work. The one who was preparing the land had finished his job and there were a few on the road now.
We reached the same bridge and sat there for some time. So, this grandma came with a little bunch of paddy stems with grains. She started a conversation with us and was a bit odd felt seeing people came only to see the dam.
A few more joined and said the dam was destroyed during the flood in 2018. It was reconstructed but got ruined again in this year's flood. So, now they've left it like that for further repair. That explained the mystery of shutters!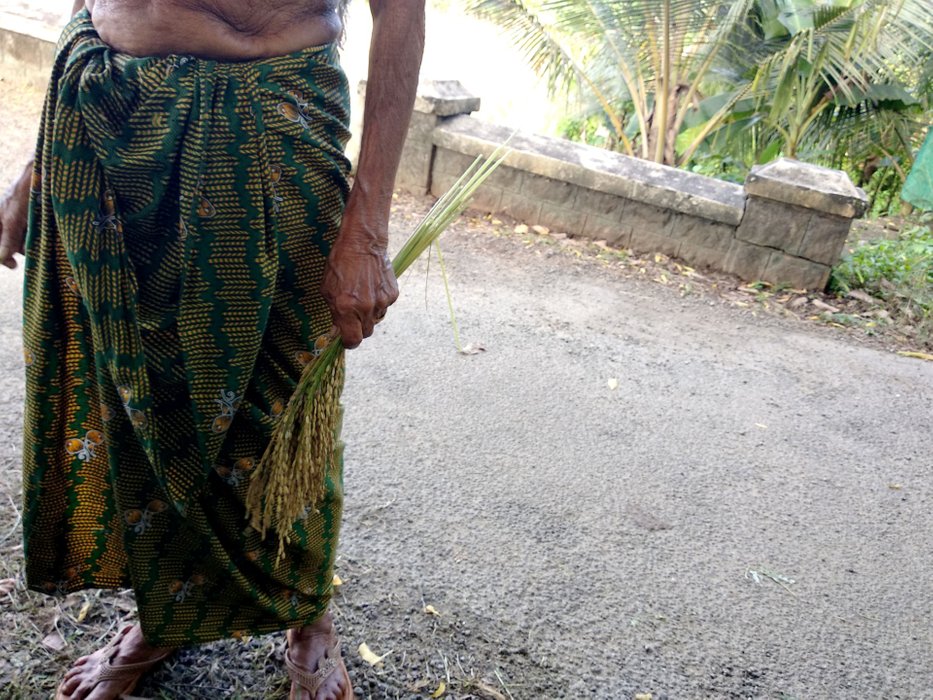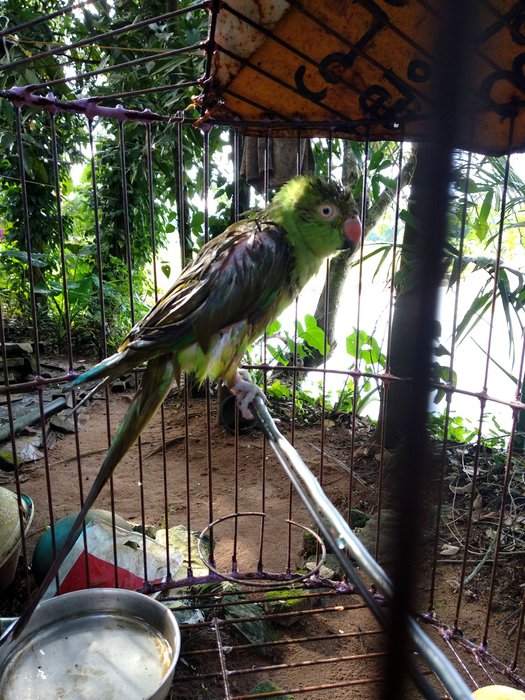 The village surrounding this dam is also filled with quite a lot of greenery and flowers. Everyone knew each other and who came to the place from outside. There was a car that passed by and they knew it was a group who came here to shoot a music album.
There were no shops near the dam or till we reach the main road. So, we were offered water by the same old lady who carried the paddy stems. It was for her pet parrot. She gave a glass of water which was kept boiled and said she keeps this for people who are visiting the dam. It was very usual for her since her's was the first house on the road.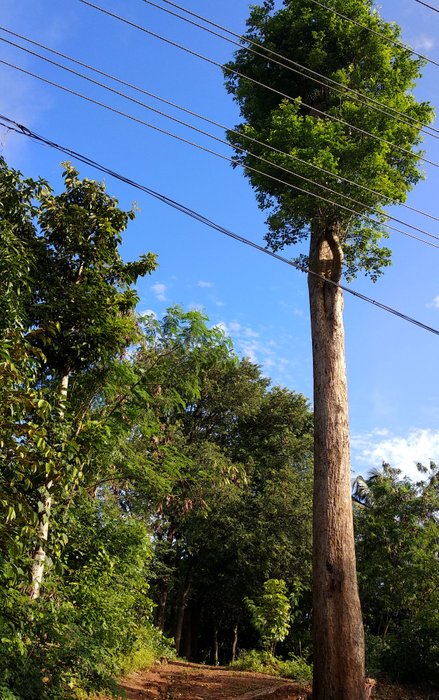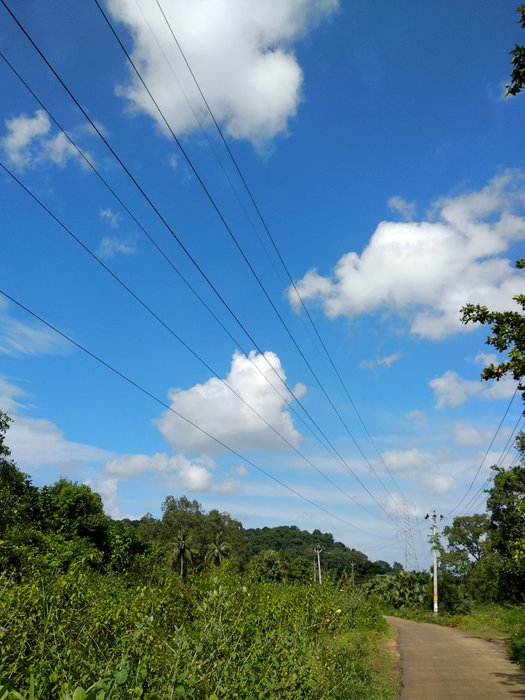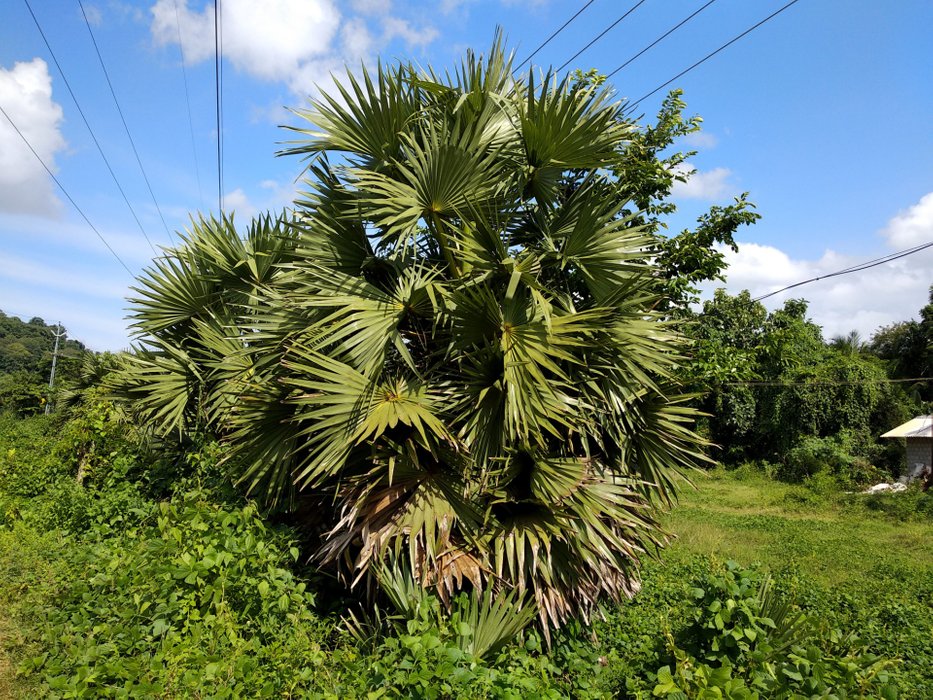 So, that was our visit to the Cheerkakuzhy dam. I think one should not be going there till it gets renovated and safe to visit. You may get an entirely different opinion about the place once it is restored.
For me, Cheerakuzhy is the last stop in Thrissur this year. If the places I visit interest you, Subscribe to the newsletter to get a weekly update on the blogs and journey or follow on social media. No spams assured :)