Coimbatore is the first stop for me in the southernmost state of India, Tamil Nadu. But, it is very close to my hometown in Kerala and it marks the border between the Palakkad district of Kerala and Tamil Nadu. My train was supposed to reach Coimbatore before 8 PM but it got delayed and reached after 10 PM instead. Reaching Coimbatore, I had already booked a hostel, not a backpacker hostel but a working women's hostel.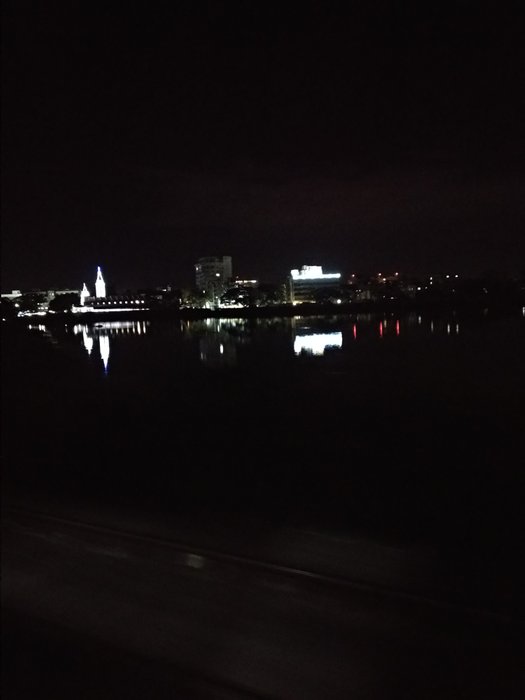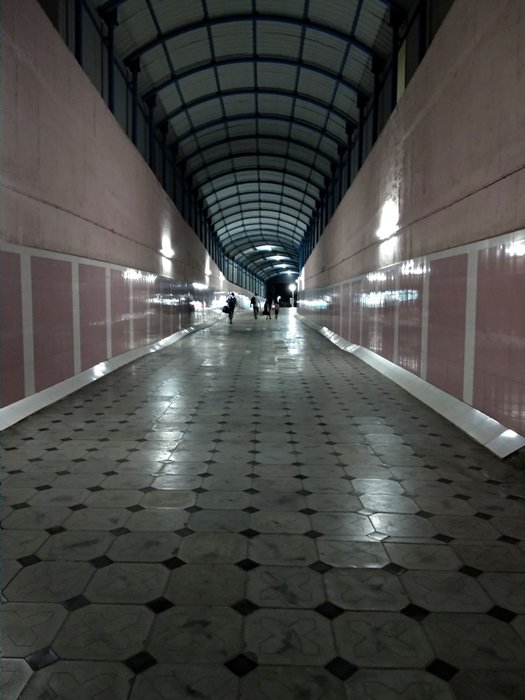 Reaching the railway station, I took an OLA(cab service) to the hostel and this is the first impression of just going through the Coimbatore railway station to HOPES college road: A clean, well built and safe city. I'm not very good at Tamil but the Tamil spoken here is very easy to understand, maybe because it is so close to the border.
Accommodation
Coimbatore being a student hub and turning into a hot location for IT parks has a variety of accommodation facilities available. The hostel I booked had a low rent which also included 3 meals a day and Tea both in the morning and evening.
The first day when I arrived, it was already past 10.30 or 11 PM and the owners were kind enough to save me some pasta which was that day's dinner. The people are very welcoming and the food served is of good quality.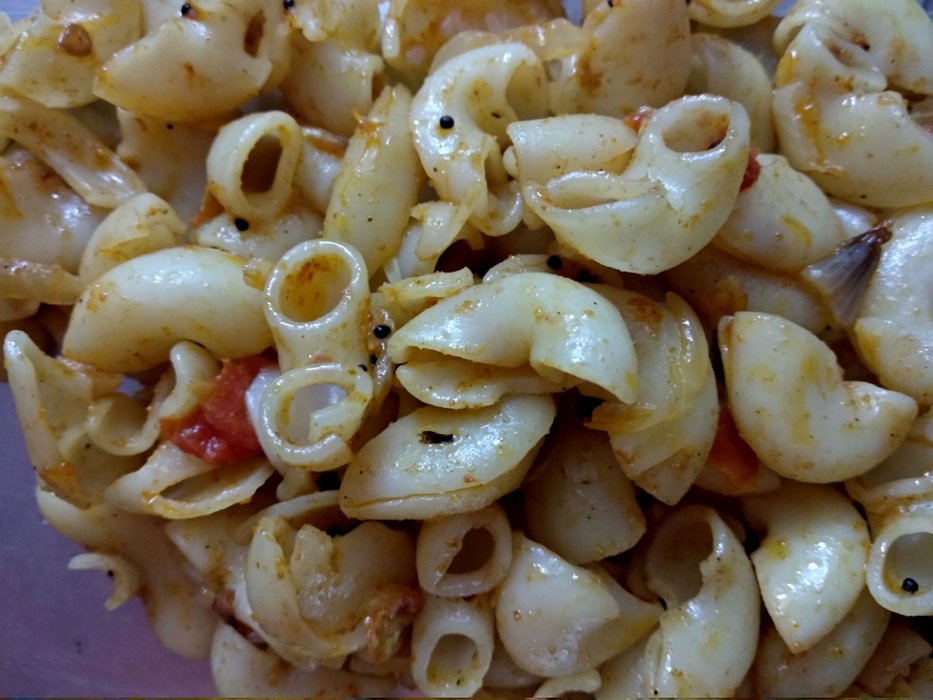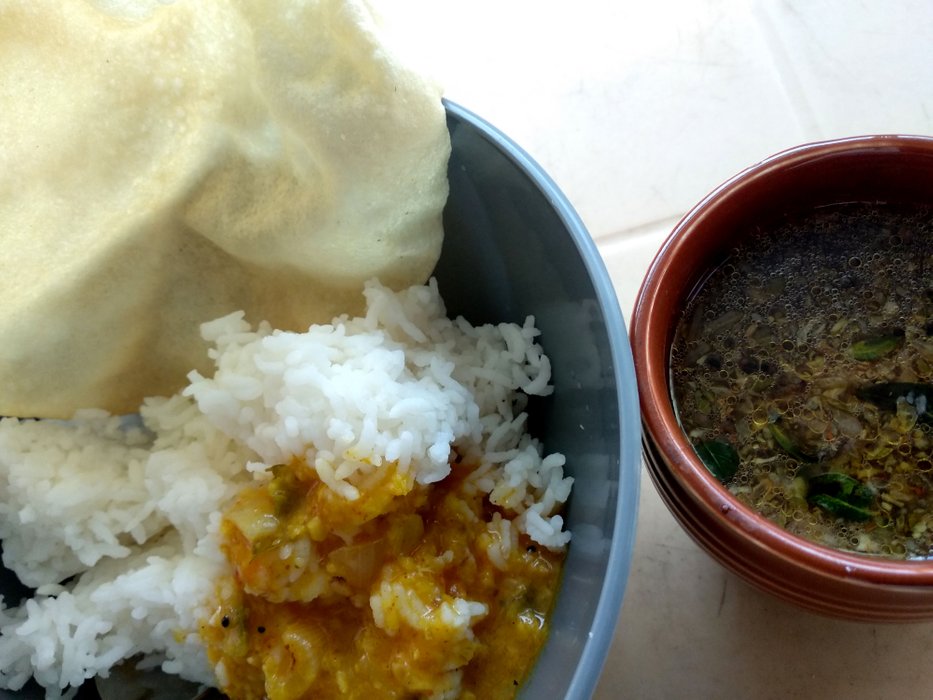 Most hostels and accommodation facilities have food included or there are mess services everywhere. Swiggy and other online services are also very active in Coimbatore which makes it easier.
The hostel which was a four sharing room and I was the only one occupying the entire room. In the morning there was food prepared and kept on the table. It was homemade good food.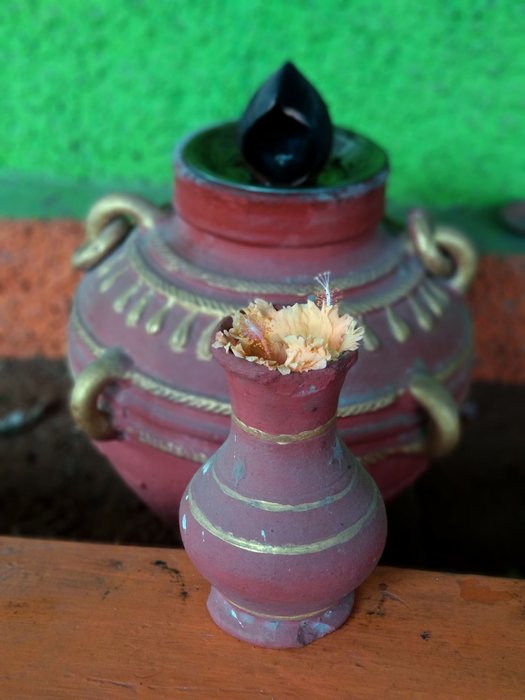 Crossing The Language Barrier
Tamil is the language spoken in Coimbatore just like Tamil Nadu but I found the language used here a little easier. Most of the Malayalam speakers are good at Tamil or at least understanding the language, me too!
The difficult part is buses have their name boards written only in Tamil, so it becomes a little bit difficult to find the buses if one don't know about the bus numbers.
It was when I came out of the room when it started to rain in the evening, I met Nallamma. She is the grandma who lived in the hostel owner's house. She said it'll rain till Ayilya Pooja and that is how we started talking. It is a belief the next few days of Navarathri will receive rain.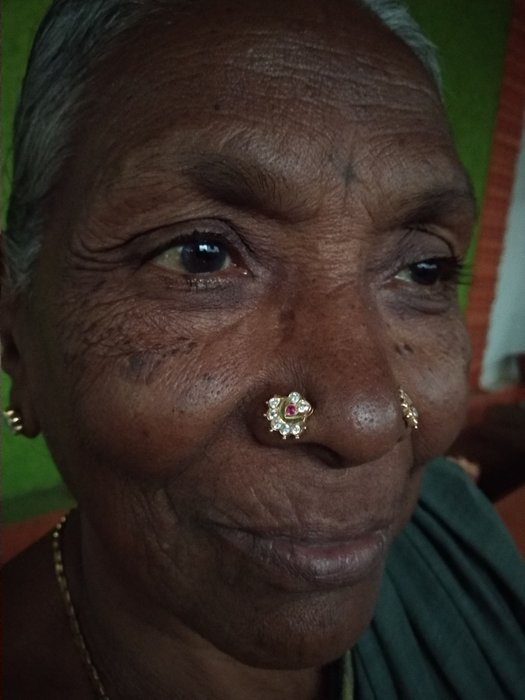 Quickly our conversation became more based on hand gestures and google-translator based. Here are a few words, Paati is grandma, which I knew but I didn't know "Thatha" is what they call grandfather.
The next day when I was having breakfast, I met this other girl who stayed in the hostel. That is when I understood the "Ayila pooja" mentioned by Nallamma paati was not really "Ayilya pooja" but "Ayudha Pooja". Ayudha pooja is the celebration that lasts for 9 days, same as Navarathri in the northern parts of India or the Saraswathi Pooja in Kerala. In Tamil Nadu, it is called Ayudha Pooja, which was already happening when I was there.
Within the next few days, I became pretty decent at speaking Tamil, at least for the basic things. And yes, it did rain the following days too.
Weather In Coimbatore
Tamil Nadu has a bad reputation for the extremely hot weather but not Coimbatore. Coimbatore has a pleasant climate with temperature goes down a bit making the nights colder. The days are hot but not as humid as Kerala.
It rains all of a sudden without any warning and the sky gets cleared just like that, without any warning! Most people I met claim Coimbatore has the best climate to live and I can agree to that.
The Flower Market
Speaking of the best weather, Coimbatore is also the flower hub. Most of hte flowers to different places are exported from here. Coimbatore even has a 24 hours open flower market. The jasmin buds and a steel glass to measure is a common sight in most roads in Coimbatore.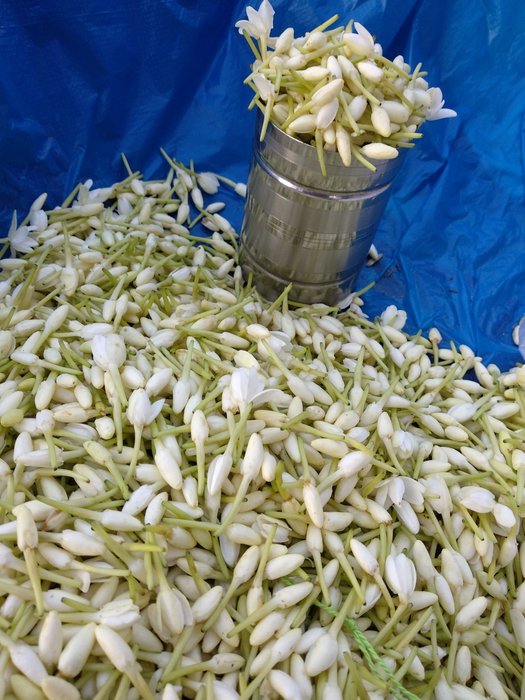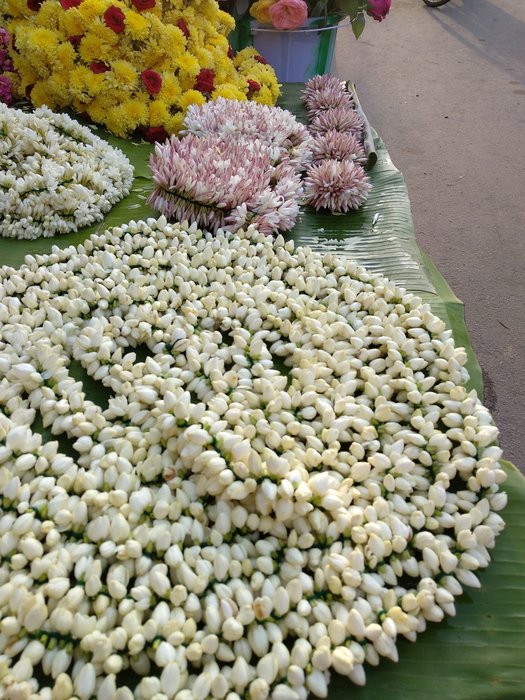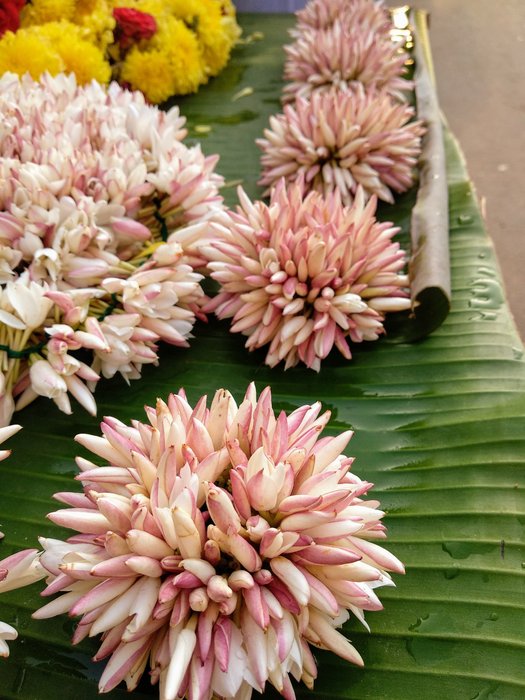 I was interested in this white bud that was rolled up which looked more like the thorns of porcupine. The flower is caled Jathi-malli, which is a varient of jasmine. It was also fast selling like other jasmine flowers.
Flowers are a serious business here and so is the bargaining scenes. These flowers are sold for both religious purposes and personal use. That being said, it is very common to see girls and women wearing flowers on the hair.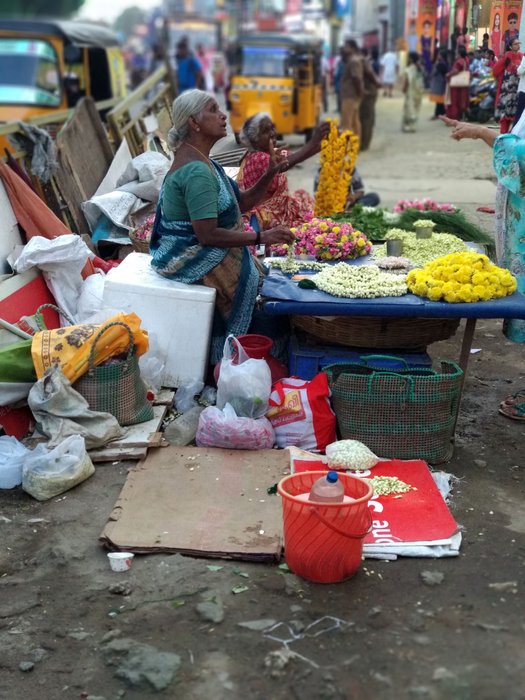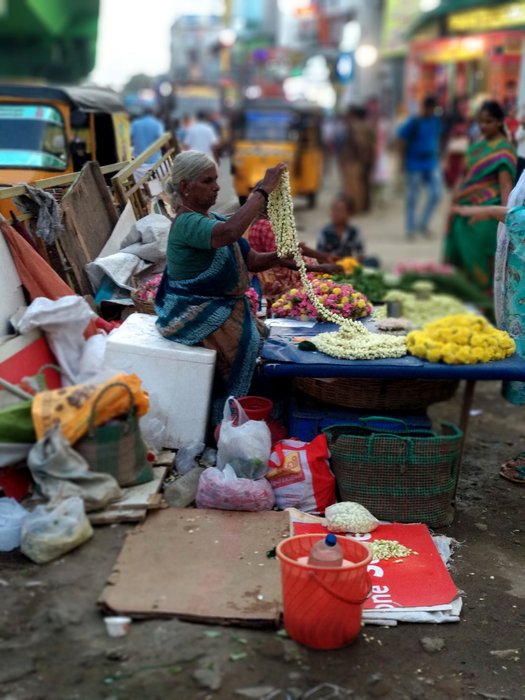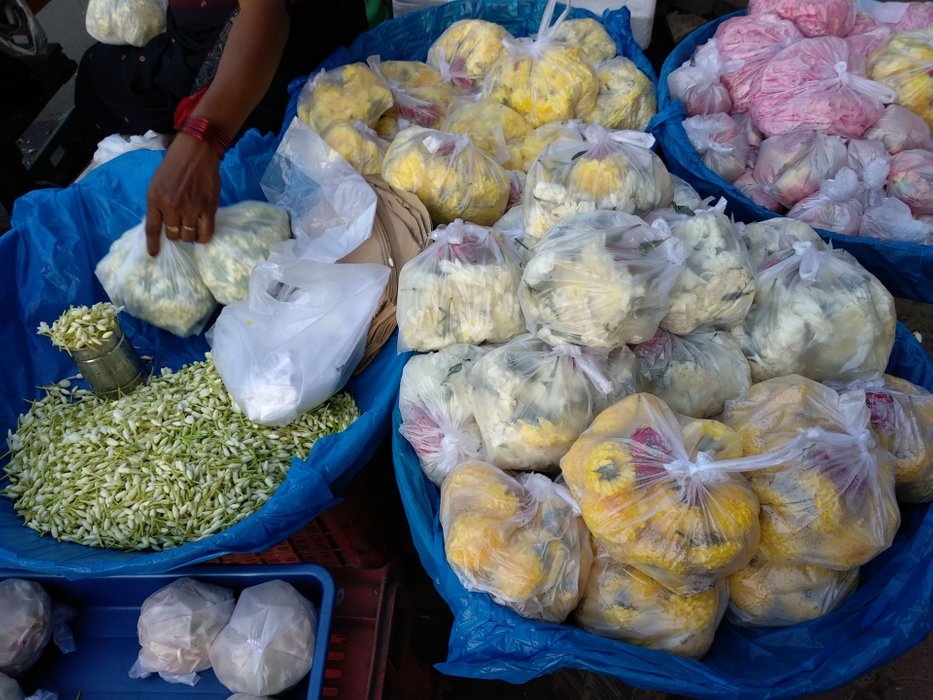 The Street Food In Coimbatore
Coimbatore has got a colourful street food culture I must say. You can't miss out on these neatly arranged grated carrots, chickpeas, cheese and corn to make the different "chaats".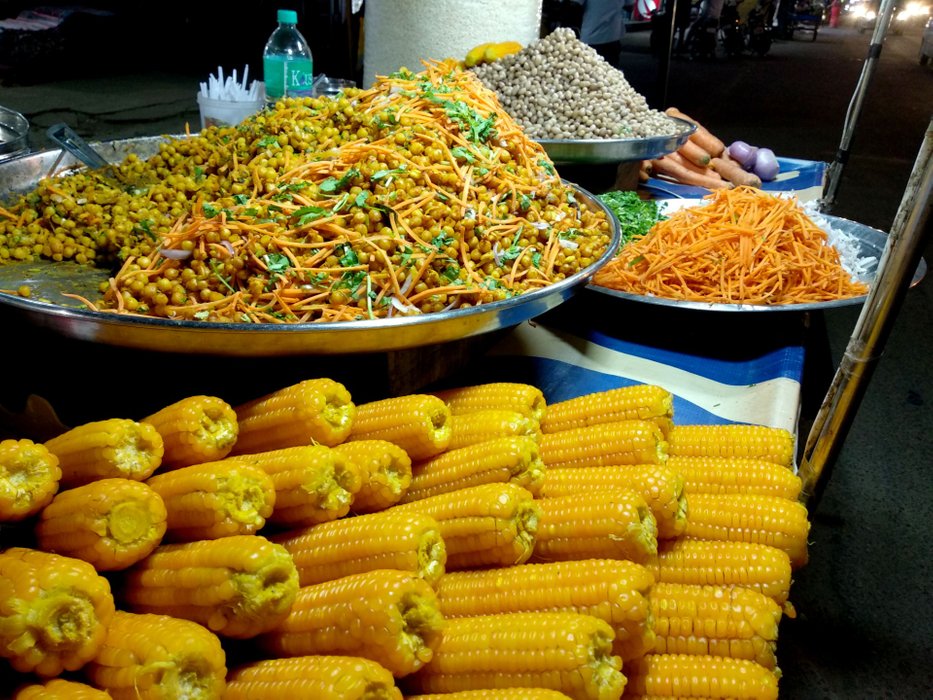 There are a lot of street food options to try, but these are the ones I tried and loved them. Jigarthanda is a special drink that has a milk like base and tastes so good. It is served cold and considered a traditional drink. There are few Jigarthanda stalls in most market places.
Uppattu as called in Coimbatore is the same as the "Dobbattu" in Bangalore or "Puran poli" in Maharashtra. It is a two layered fried flour stuffed with jaggery or the spicy mix. I tried both Jaggery filled one which is sweet and the spicy one made of vegetable. "Karam" is the word referred for spicy food.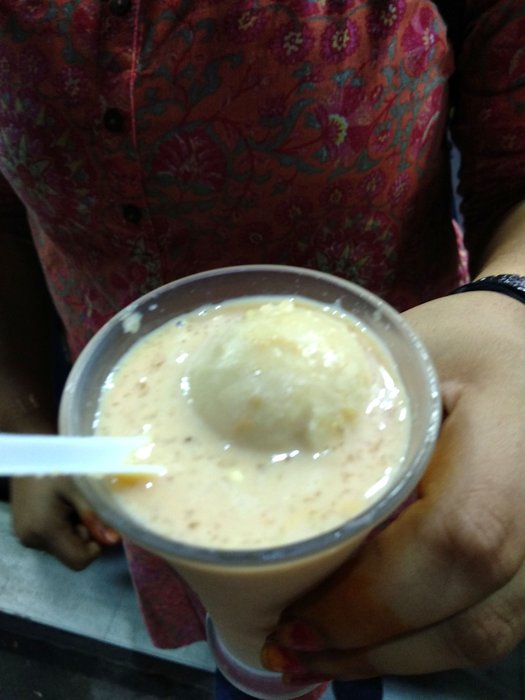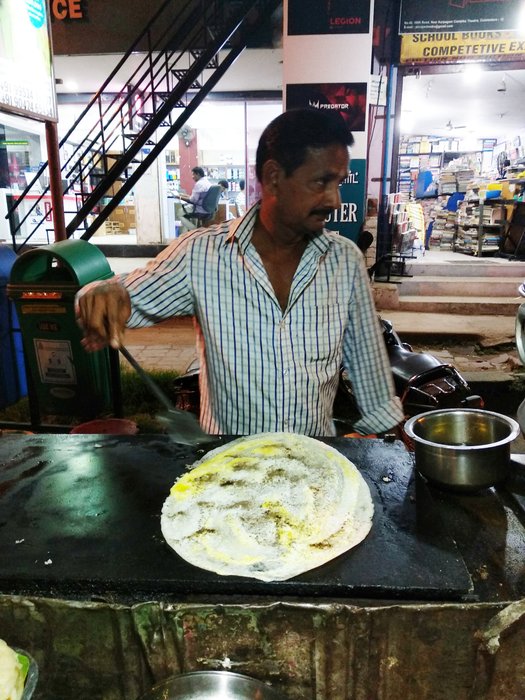 Another one I tried from is the egg dosa, which is something I was waiting to eat in Coimbatore. I had once had it from Coimbatore and couldn't get the same taste anywhere else. This time, that shop was closed and the one I had was not as good the one I tried two years back.
Filter coffee and Tea stalls are another common sight everywhere in Coimbatore. Kannan Kaapi and Velan are the ones I found to be keep going back to and they have many outlets all over the place.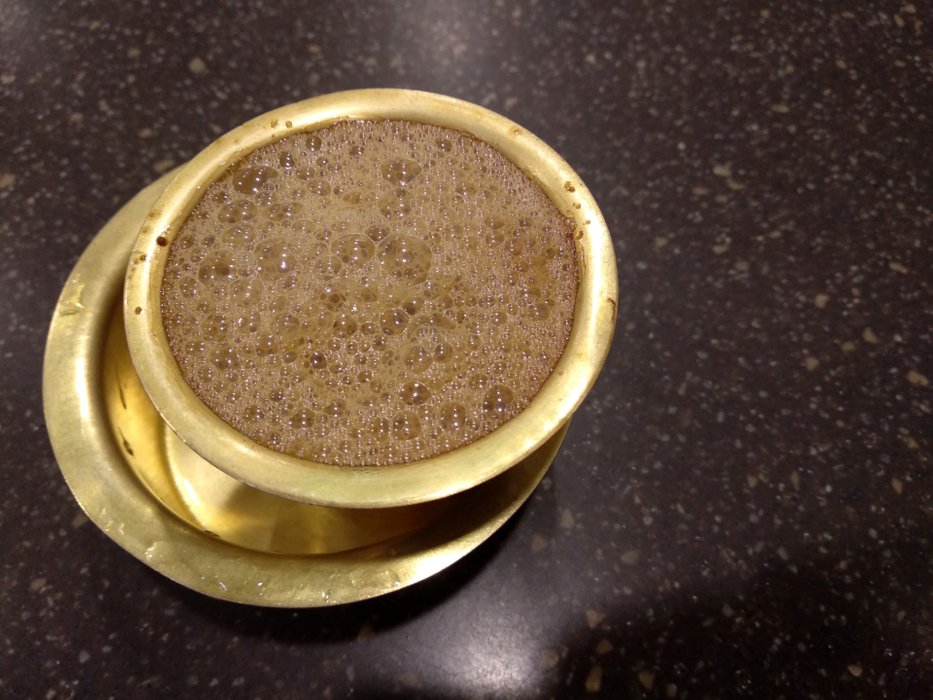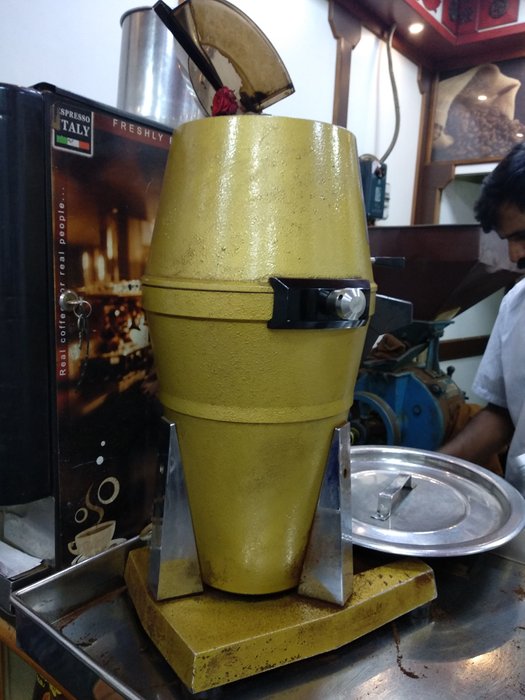 Annapoorna restuarant was one of the restaurants mentioned in the lists of where to eat in Coimbatore. It is one of the oldest restaurants in Coimbatore. I did reach there in the morning waiting for my friend but then she said the sambar they serve is a little on the sweeter side, so we decided to skip that went to "Anandhas" which is another vegetarian restaurant seen widely in Coimbatore.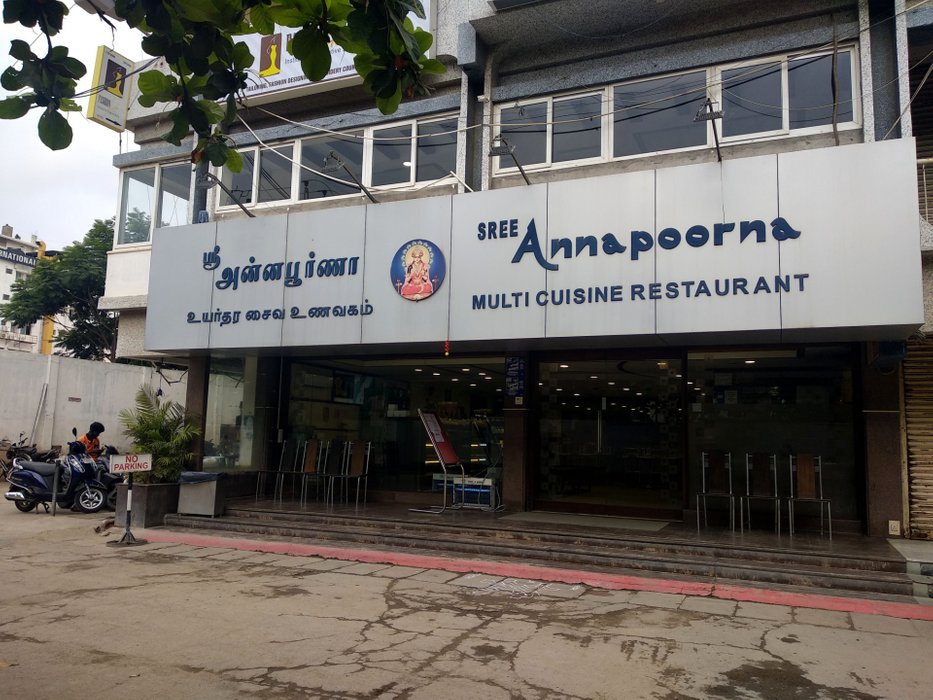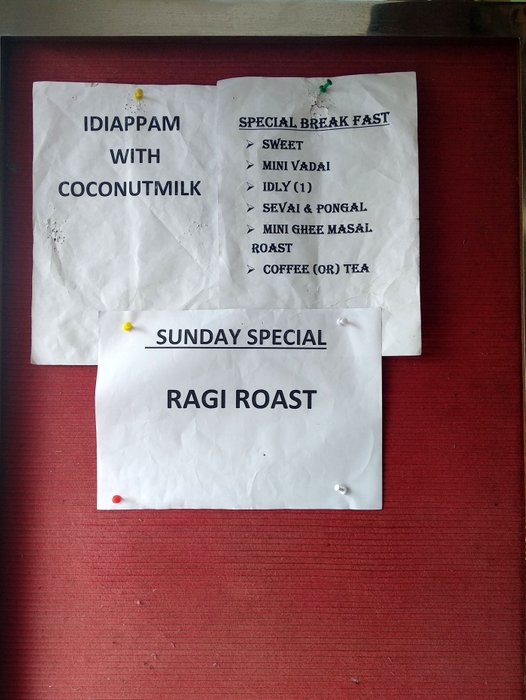 Coimbatore is also home to many sweet desserts. The famous Sree Krishna sweets famed for its sweets prepared in Ghee is also based in Coimbatore. It is easy to find sweet and snack shops around the place.
One interesting combination I knew from here is Idly with mutton curry. Apparently mutton is more consumed than chicken here. I did have a failed attempt in finding a decent place for mutton biriyani though. But, maybe it is one thing left to try in Coimbatore.
Coimbatore has a lot of food options. It is easy to find different cuisines from the most states in India here owing to the cities culture of being a trade hub in the past.
Trade And Business Hub
Coimbatore served as the business hub in the past and it is easy to find settlements from different parts of India still strong in Coimbatore. There is a Gujarati colony that was conducting Dandiya during the Navarathri. Coimbatore because of their past has a lot many people settled from Andhra Pradhesh, Kerala, and other parts for their business.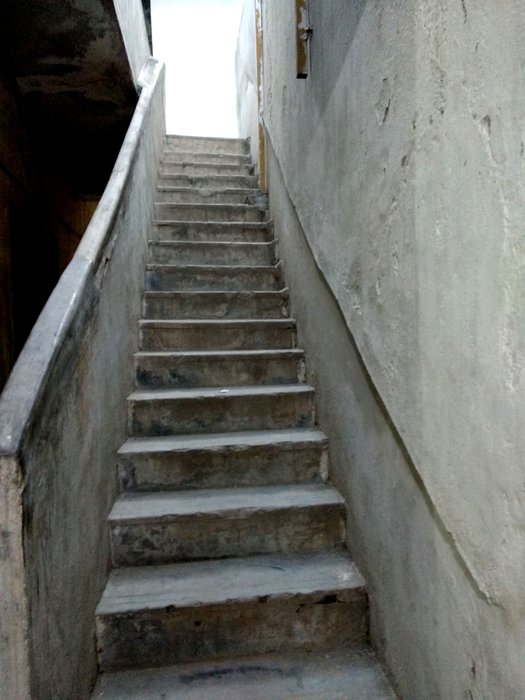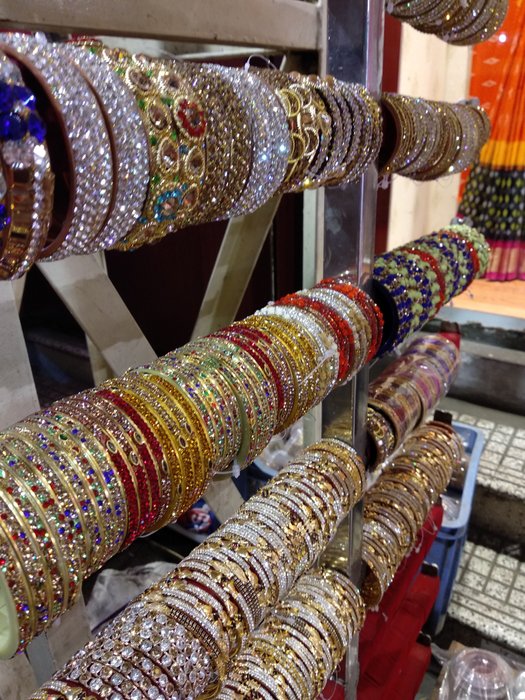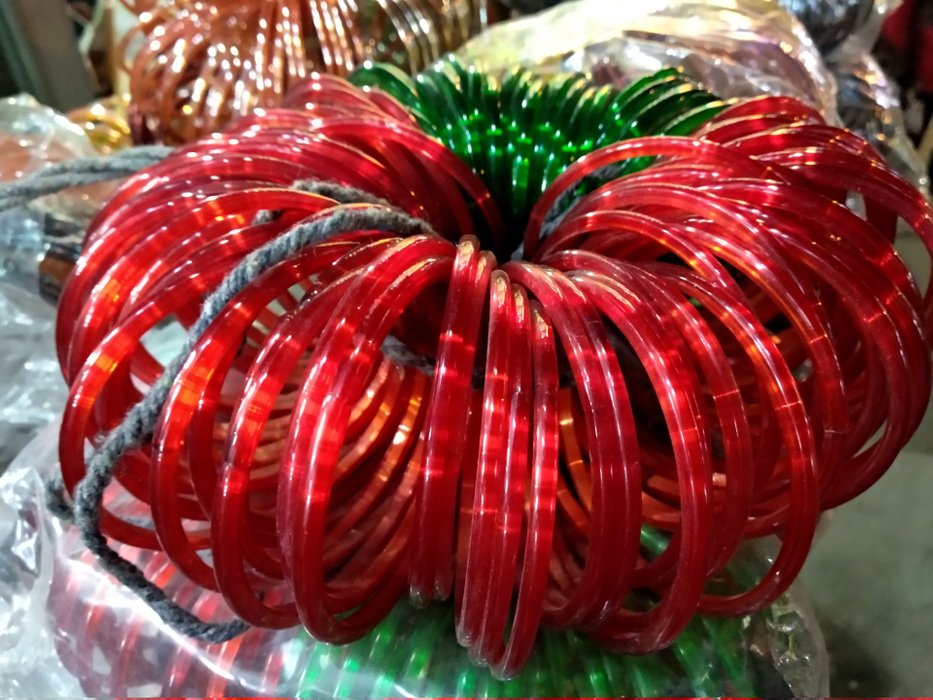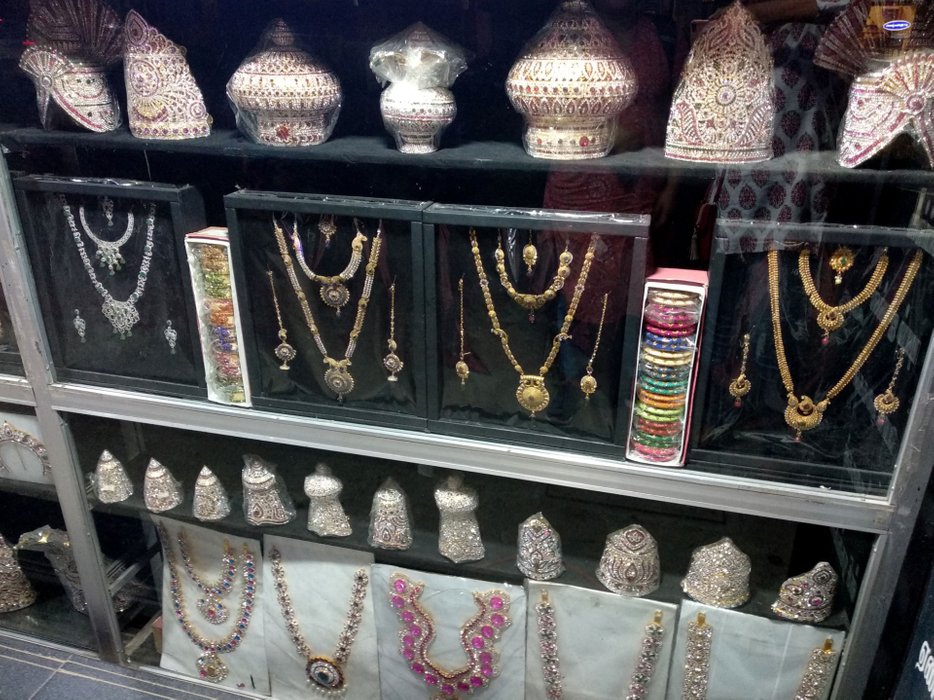 Going into the busy streets of Cross cut road, there were stores for each and every category. A lane extends with cloth stores and continues with Jewelries, Electronics and many more.
Talking about the jewleries, it is not just jewleries for humans, but there are shops that sell the ornaments for Gods and Godesses too. The already busy street also accommodates street food trucks too.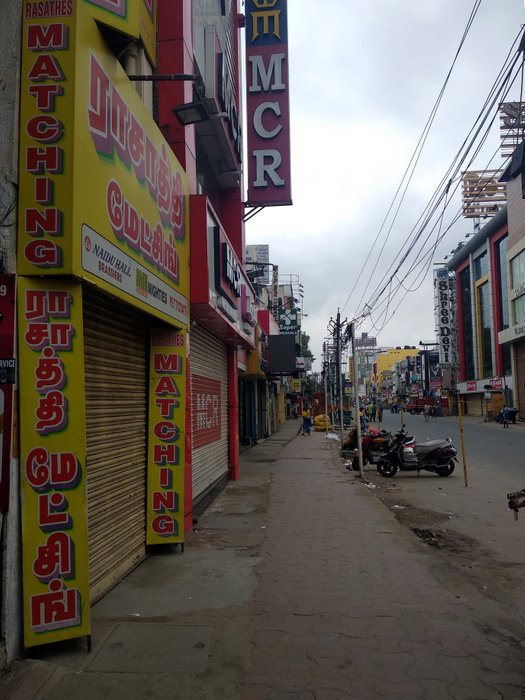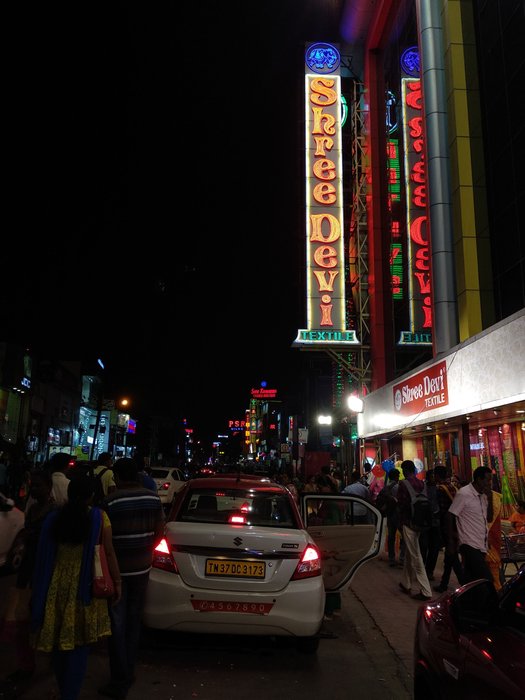 At night, the lighting from all these stores gives the busy street a different look. In the morning, the cleaning happens in full swing and the lanes are busy again with flower sellers coming first.
Cross cut road Ghandipuram is the one place I had kept as the landmark in Coimbatore to know which side of the city I am travelling.
Temples
It is easy to find temples around the city. They are very colourful and sometimes built in the middle of the footpath itself. I love the sculptures and carvings on the walls of those temples.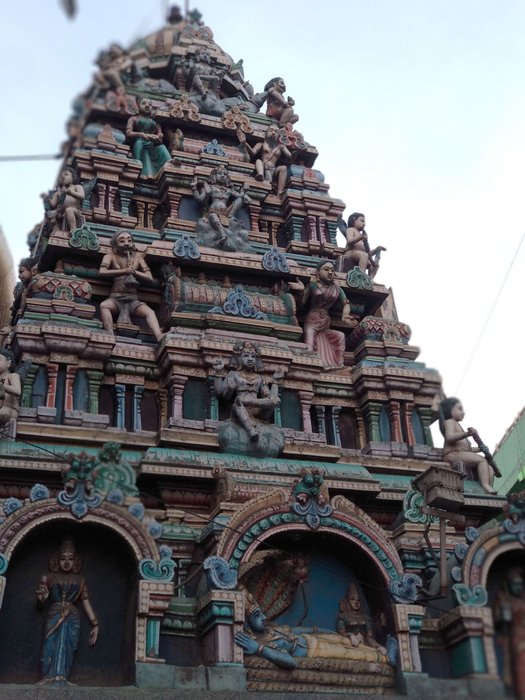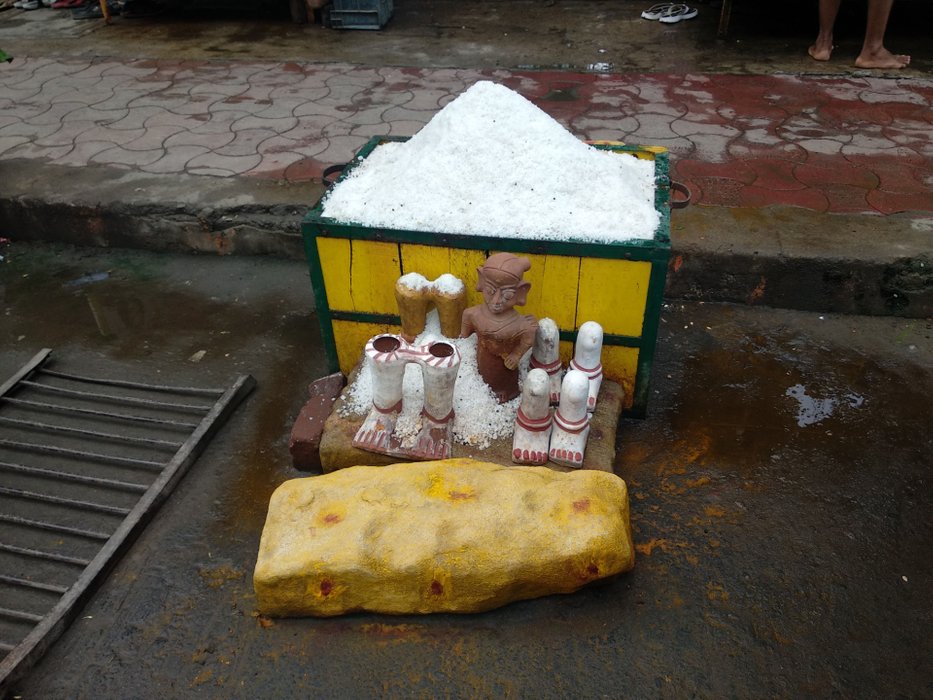 One another interesting find about the temples was this, salt heaped in front of this temple in the cross cut road. Maybe it was used for the prayers or offered to the devotees.
Transportation
Commuting in Coimbatore is very easy using the public transportation. There is a good connectivity to most places by bus. Auto rickshaws are available everywhere. They sometimes do charge a little more though.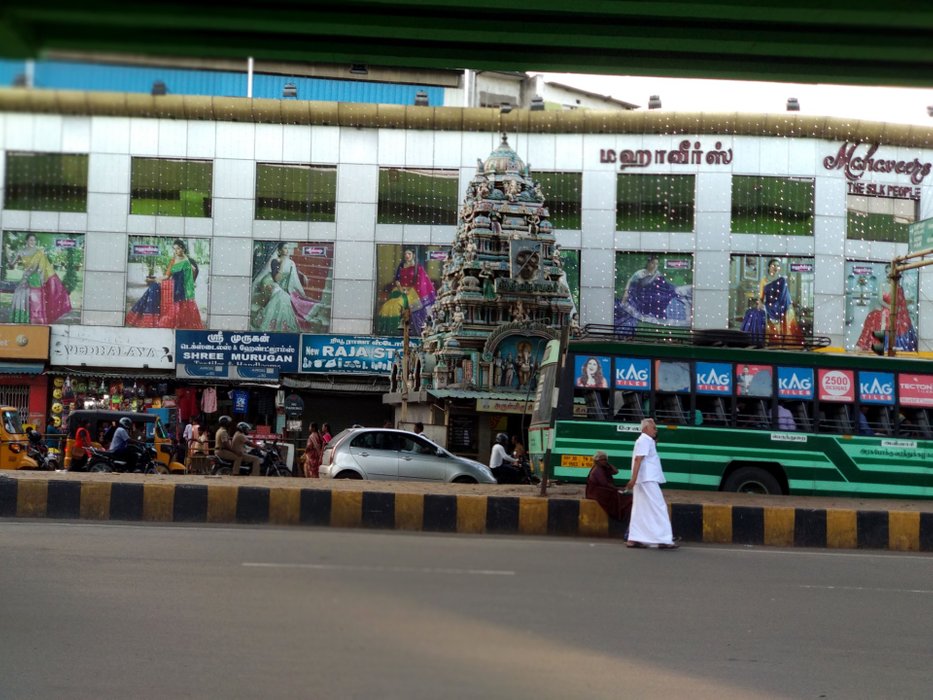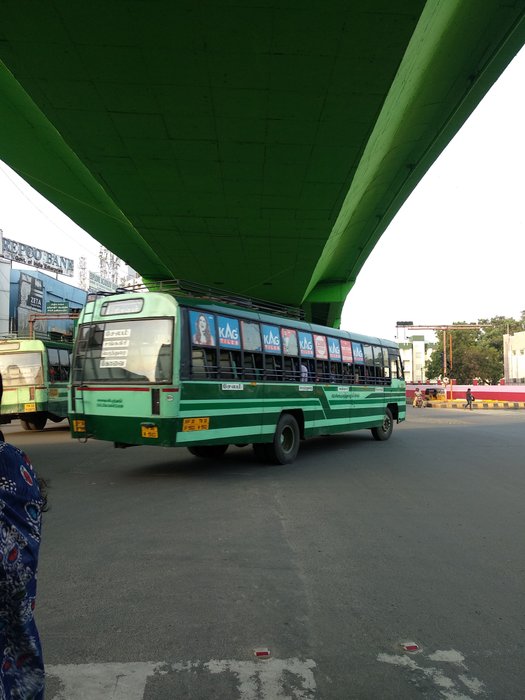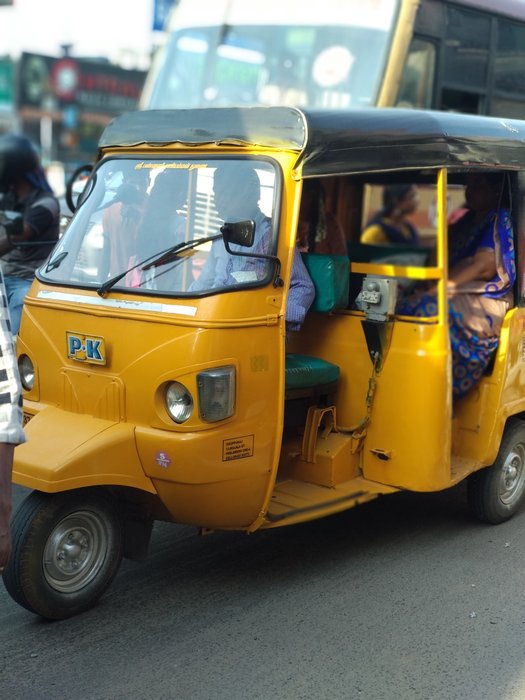 Cab services like OLA, Uber are available here which makes it easier to reach places. However, these days the drivers seem to cancel the trips more often in most cities. So, planning a trip can become a bit messy when they do that.
Prostitution
Most times I met my friend in Coimbatore in cross-cut road in the evening. We used to go for a bite at different stalls and leave different ways around 7 pm. It was a common sight to see transgenders dressed up and beg using their signature clap.
But, once she mentioned that it is upsetting to see them chose to be into prostitution and begging. Before I argue it is also because of the society, she said there are many programs by the government to bring up the standard of their lives.
The reason this conversation came up was because there were three people standing on the footpath. And while we were walking someone coming opposite clapped in front of us and we walked away.
That is when she pointed out the group was not just any group of friends chit chatting but that is how the business is done! Well, I can't deny that I started notice the strangers walking beside me a bit more closely from then on and a bit scared too.
The racket not only includes the transgenders but the students and people in regular jobs too. She also mentioned the incidents they had to face while driving to hill stations with her husband and being stopped by the police.
The Little Cute Things
Despite that one bit which made me a bit for the safety, I loved the city. It was one of the clean and safe cities I've been in India. With every facility available close by, Coimbatore is an easy going city to live.
The little things like taking a walk in race course or finding the flowers on the street are the few things that would stay fresh in mind. And the food! I love the homemade food I had in the hostel.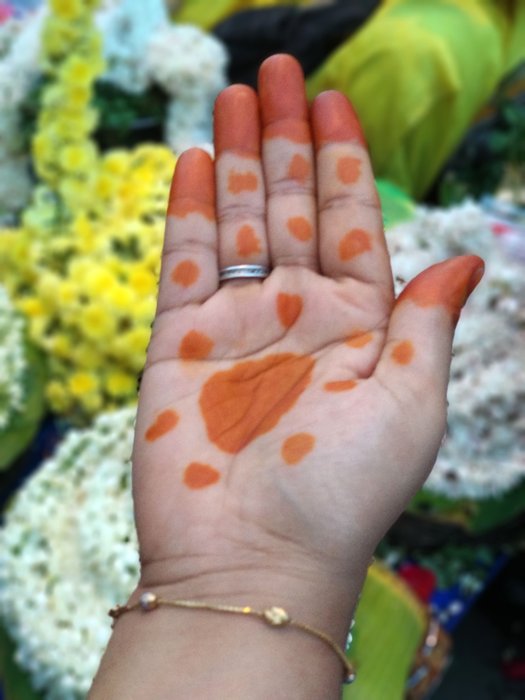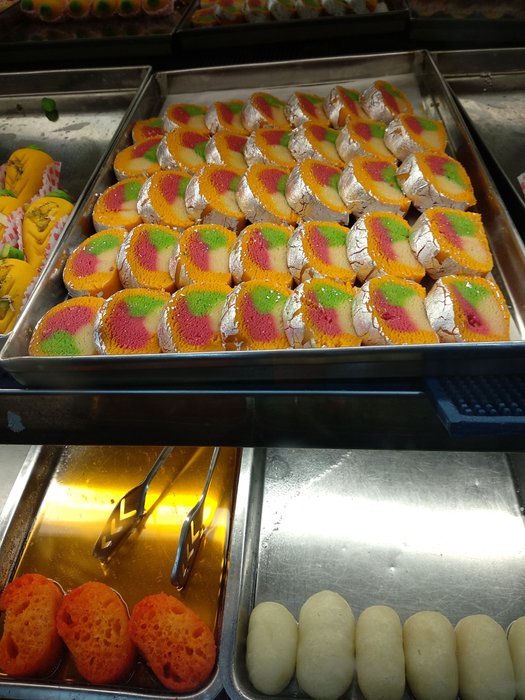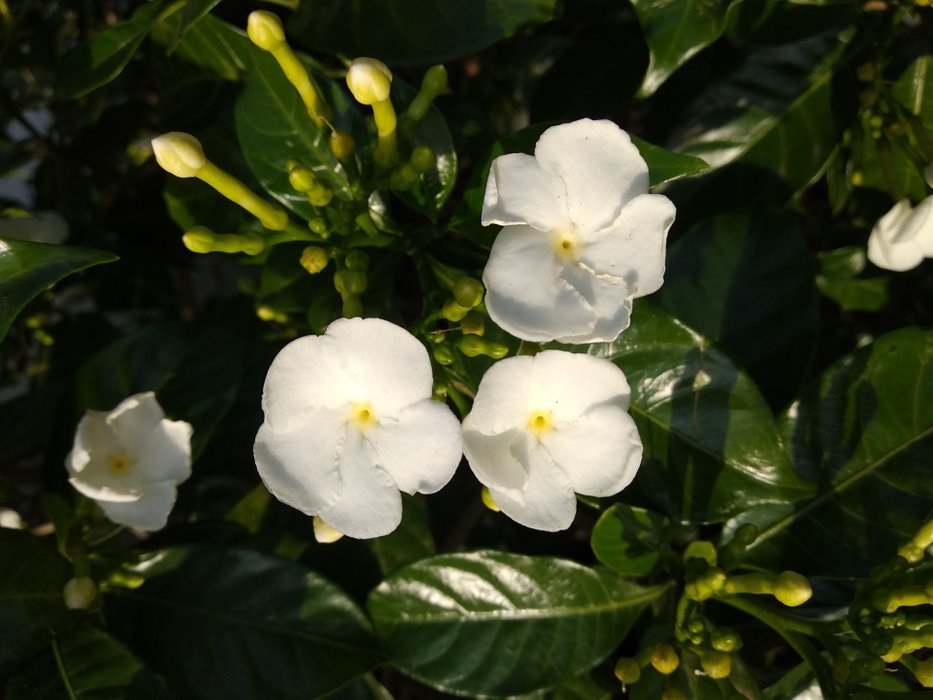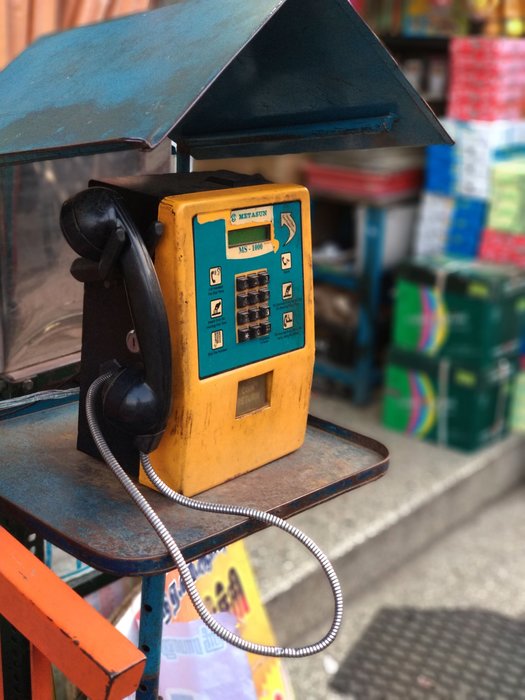 The people I met, the warm smiles and the cute conversations, will stay close to heart.
My plan for Coimbatore is not to cover all the tourist places. I have only few on the list other than just being in the place. In the coming blogs, you can find the two places I chose to go in Coimbatore.