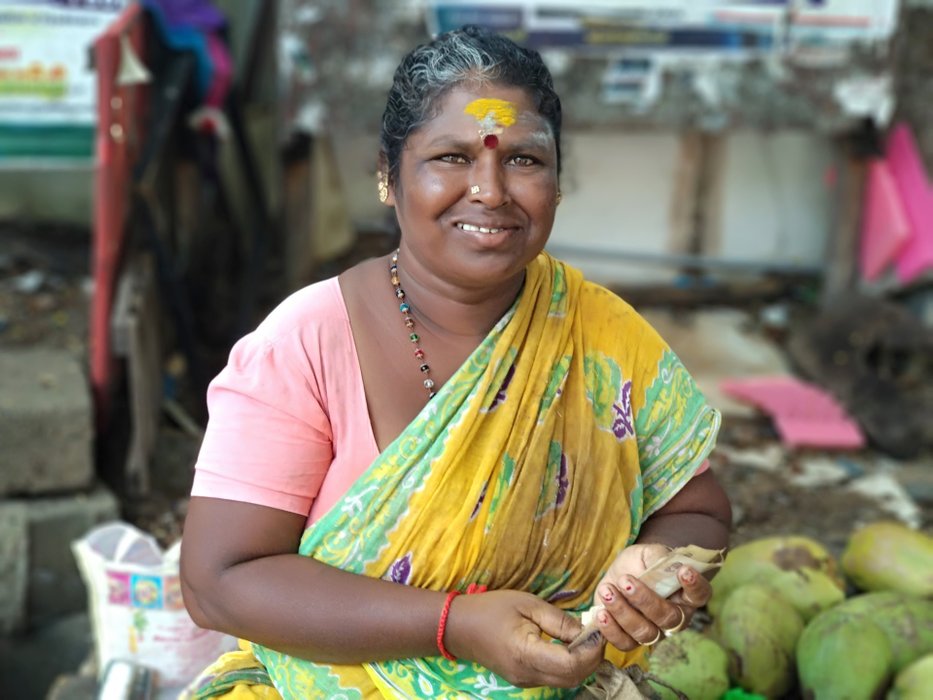 I took many photographs in 2019 but these are probably few of the best ones I liked when it comes to portraits. For me, they also reminds greater lesson for content creation, promotion, and marketing.
She was calling everyone who was passing by the road to buy tender coconut. I bought one from her and bought another one and packed its water and pulp in bottles before my next trip to a place with not many food options available.
Right next to her was another seller, the one with a very different make up and she also sold the same tender coconuts but very silent. A few who came after me stopped by and chose whom they want to buy from.
A few were invited by the first lady who actively called everyone to her shop. She also helped me find shops nearby to stock food for my journey before the bus took off. She had a smile and I loved both their costumes, so, I asked if I could take a picture of them. And they agreed.
Travel Blogging And Trying Different Platforms
When I started writing blogs on travel, I thought the traffic comes organically. Very soon I realized that was the stupidest idea to hope for considering the whole of the internet had millions of content coming every minute.
Finding the right platforms were one thing after trying different places. Finding Travelfeed through steemit was both accidental and the best thing happened for me and my blogs.
However, the promotion through other conventional social media where more people are present was crucial to get an audience and moreover feedback on multiple levels, which I am still a lot shy about. Like her: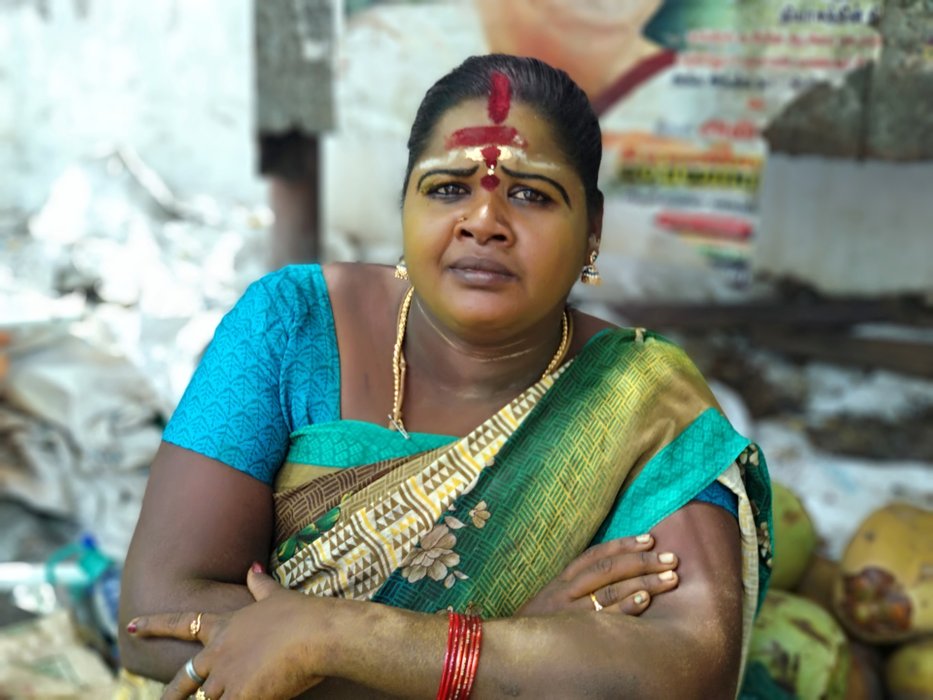 But, there have been considerable benefits for my journey just by using Travelfeed and my own site to write about my travel stories. It was also an year of understanding the value of promotion and marketing.
Its easy to read something in text books or blogs all over the internet and then see a good manifestation in real life.
Coming back to the pictures,
They both had one thing in common. They were seated at a perfect location aka their "content" was present at the right platform at the right time. No matter the amount of promotion, they both did good at selling their product since they were discover-able by their target audience.
There is no doubt about me buying coconuts that day but maybe I would have bought the second one from the other one if she made an effort. But, she was pretty confident about the ones she was selling and few people did buy seeing them.
I think that's enough of my silly thoughts on this, well, these were one of my favourite pics I took during my travel for the dressing and the tikka on her forehead and the turmeric applied all over the body, which is the tradition in Tamil Nadu.
So, if you have great content in a great platform where your target audience is present, then you can pretty much have this attitude, the one in the below picture, towards the promotion software and other paid tools ;)