Ooty, known as the Queen of Nilgiris is a famous tourist destination. Ooty is one place I have heard a lot about growing up, seen in movies and known as a place where we get those everlasting yellow flower, which looks like plastic but is very real.
With all of that, I also had imagined Ooty to be a very calm and quiet, naturally beautiful place with very fewer inhabitants. I could not get a toy train to Ooty, which is a heritage train service from Mettupalayam to Ooty. So, I took a bus from there which goes through hairpin turns and roads with flowers hanging on both sides.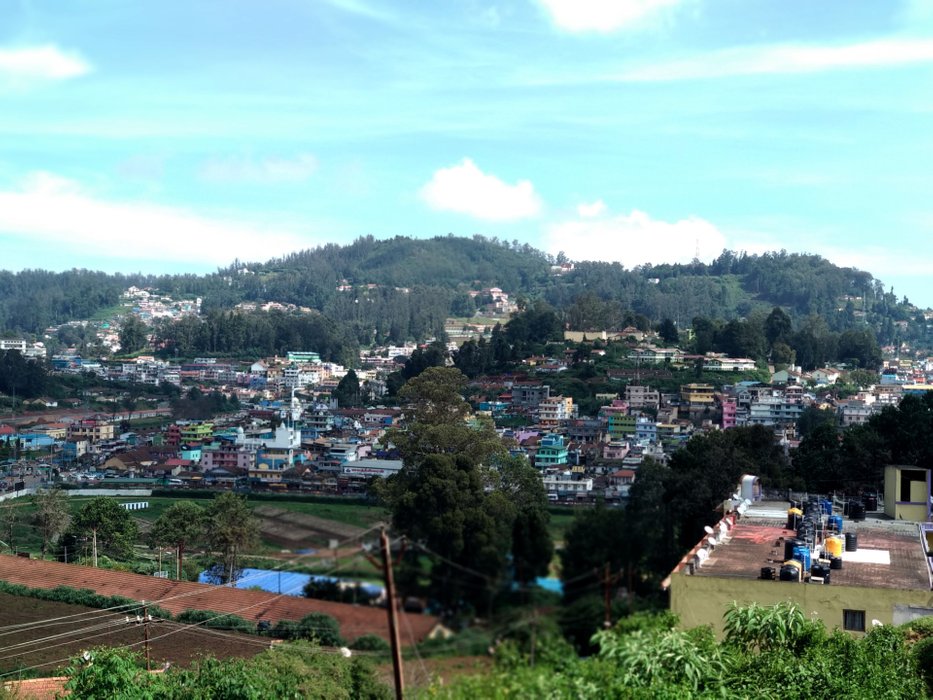 I think it is better I limit my words in this blog and go ahead with photographs.
The first thing I can say about Ooty is that the people are genuinely nice here. Normally, you would be surrounded by Autorickshaw drivers and taxi drivers when you arrive in such touristy towns. But, the rickshaw drivers here won't do that and give the right directions and are happy to help. That was a good start and I headed to the hostel which was at a great location overlooking the town. I loved the view from the window and the whole place and the people I met in the hostel too.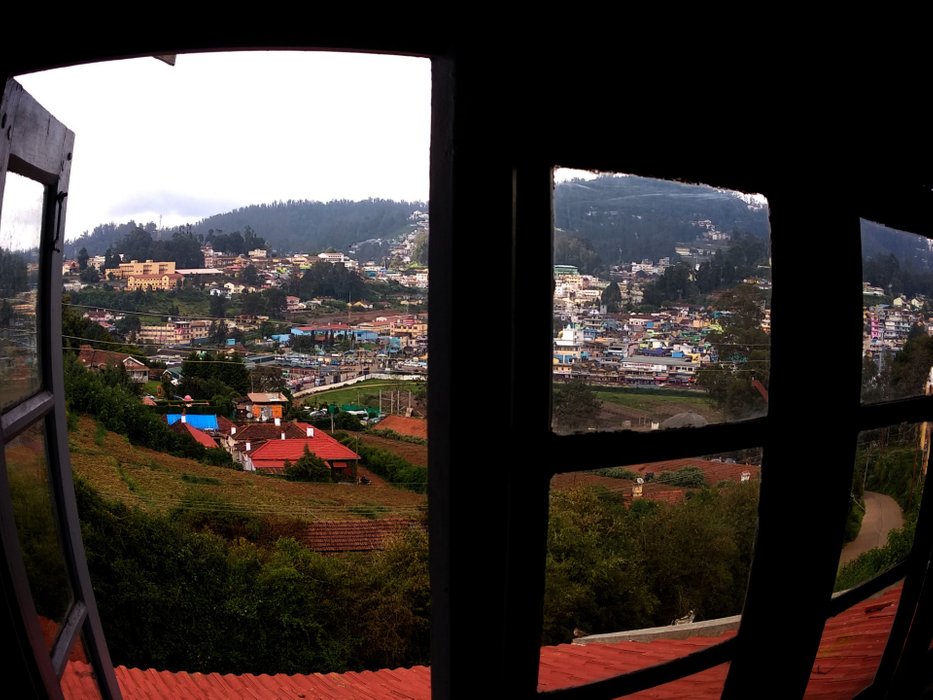 The plan in Ooty was not sightseeing but to get in touch with the tribal center. But, it was already holidays for Navaratri and Diwali and most offices were closed. So, the three days I spent in Ooty were just exploring the nearby places, enjoying the weather and just be there.
Reaching Ooty in the evening, it was time for Dinner very soon and we (two others from the hostel) decided to go out and explore the places to eat. "The sidewalk" was in the recommendations and that's where we were heading for the dinner. A good place that serves vegetarian food and wood-fired pizza and pasta.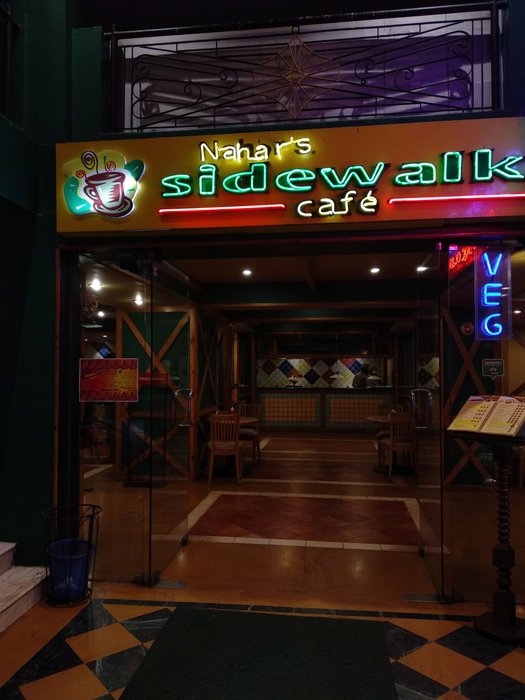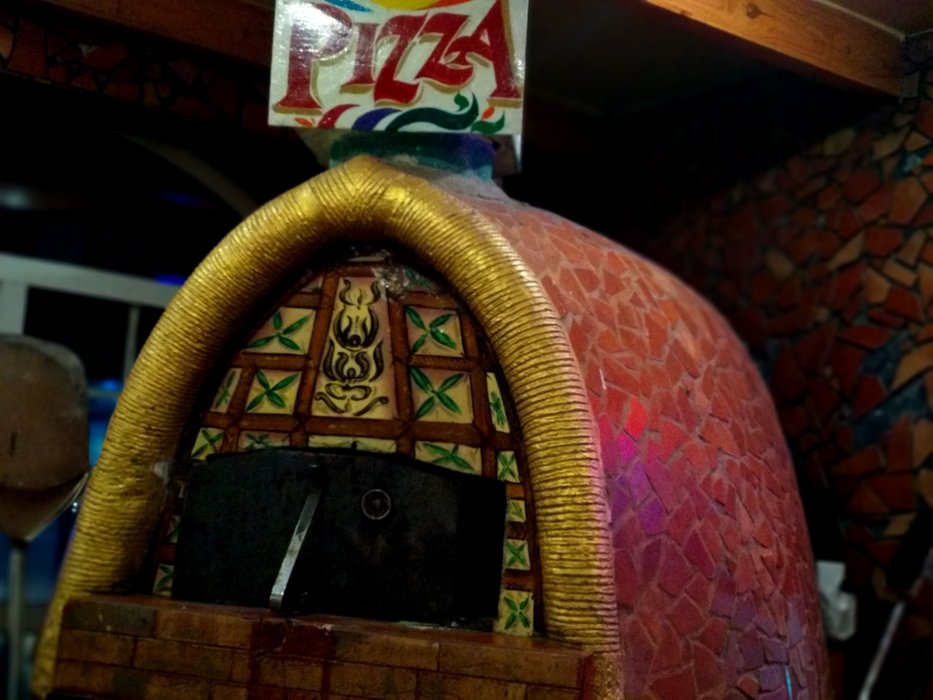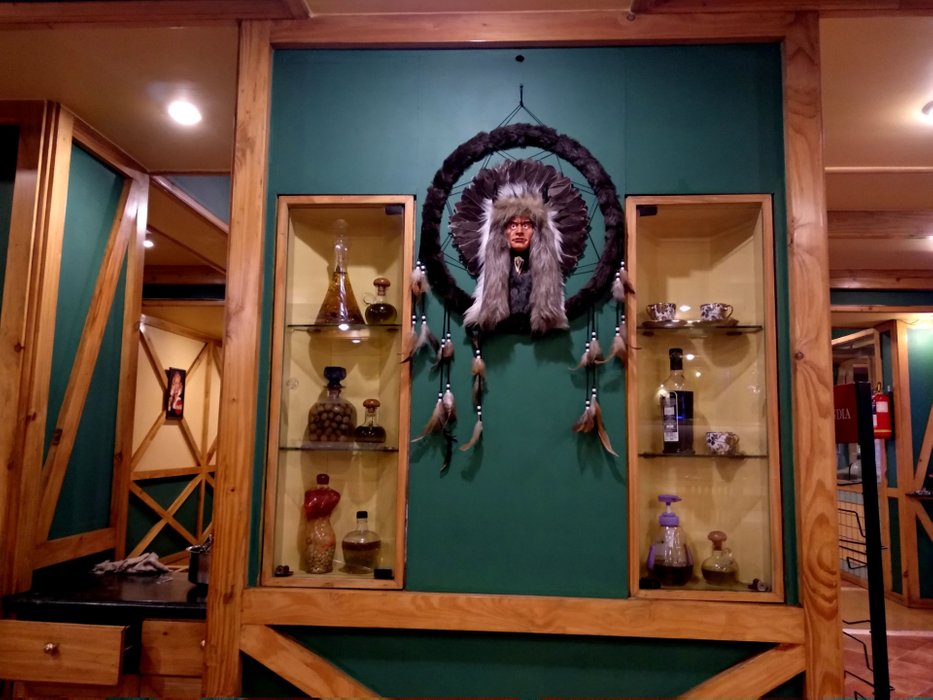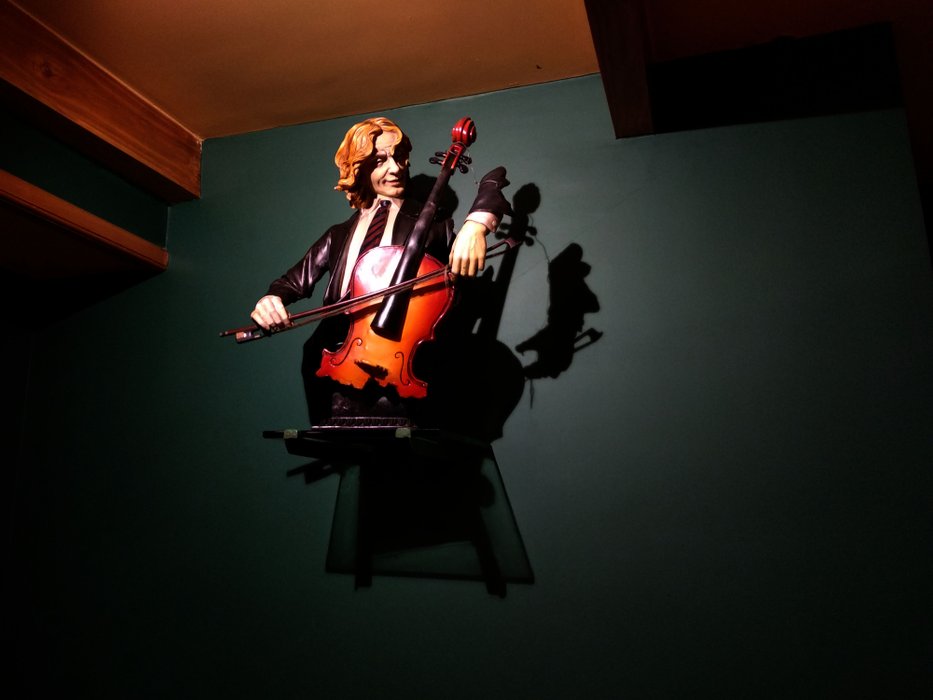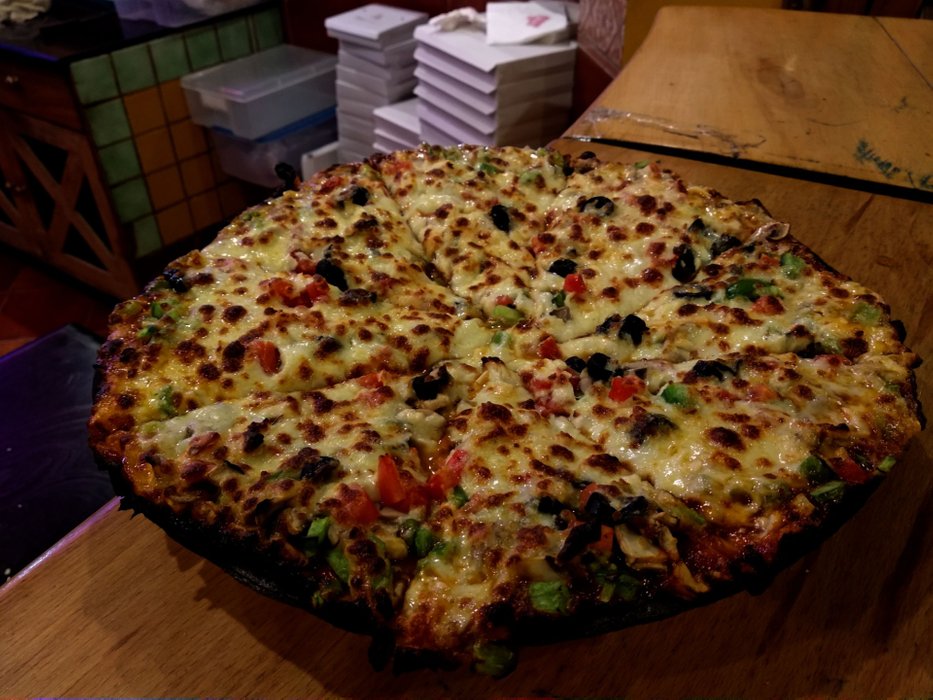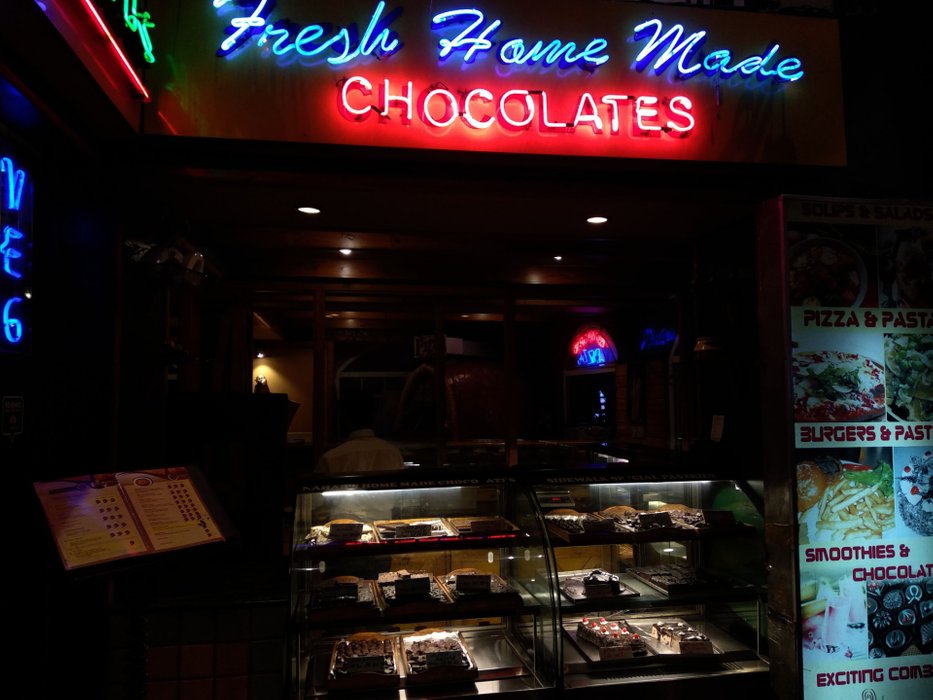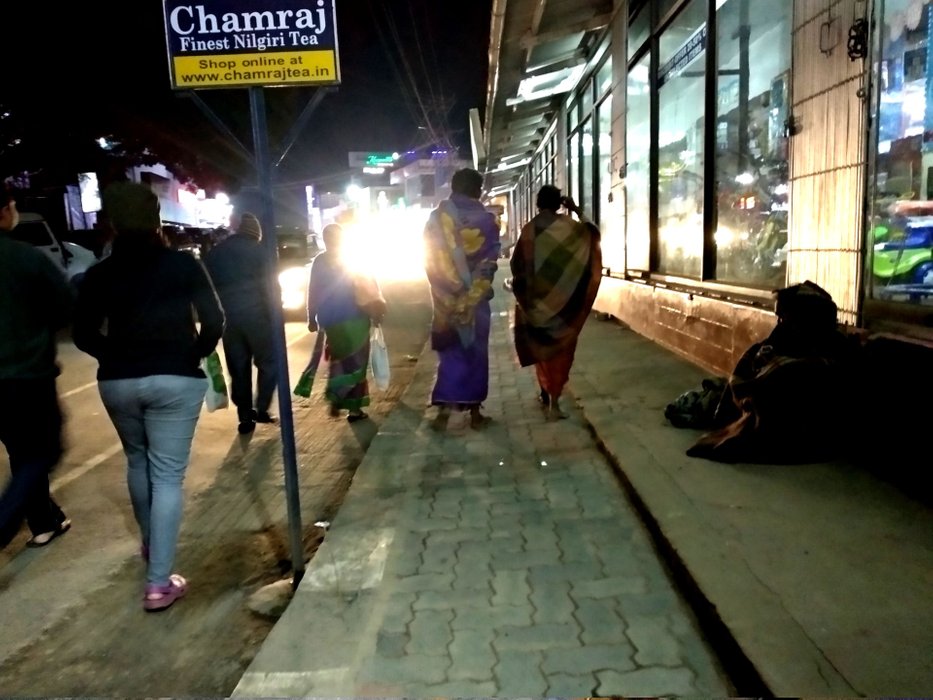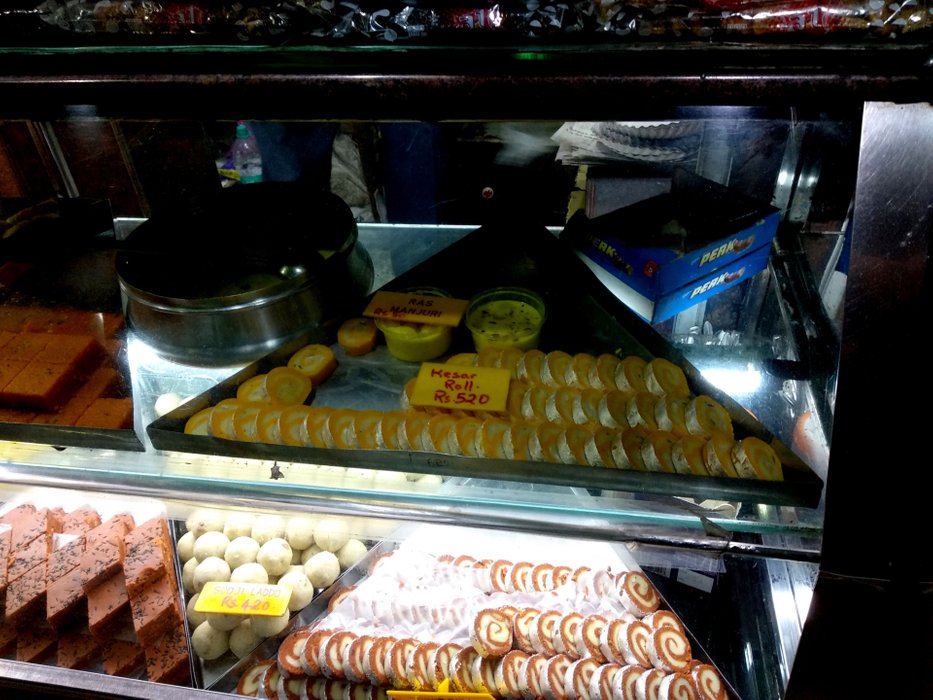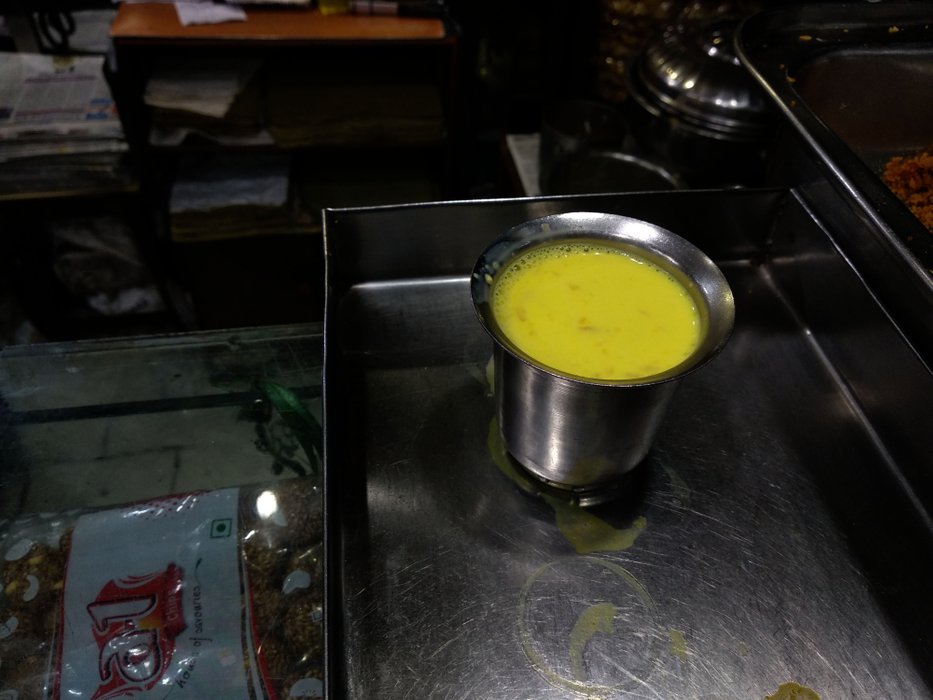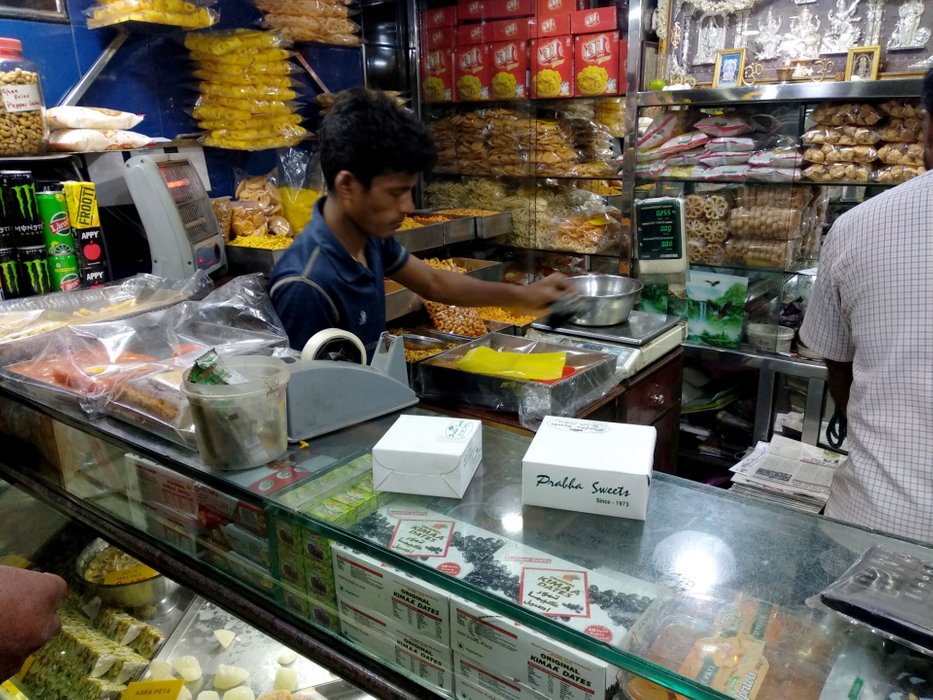 There was this small shop which was very busy and everyone was having this yellow drink. It was Badam Kesar milk and it was hot, perfect for the weather. It was getting cold with mist and fog at night.
There were homemade chocolate shops too. "King star" is said to be the one that serves the best homemade chocolates and I loved their rum and raisin chocolates.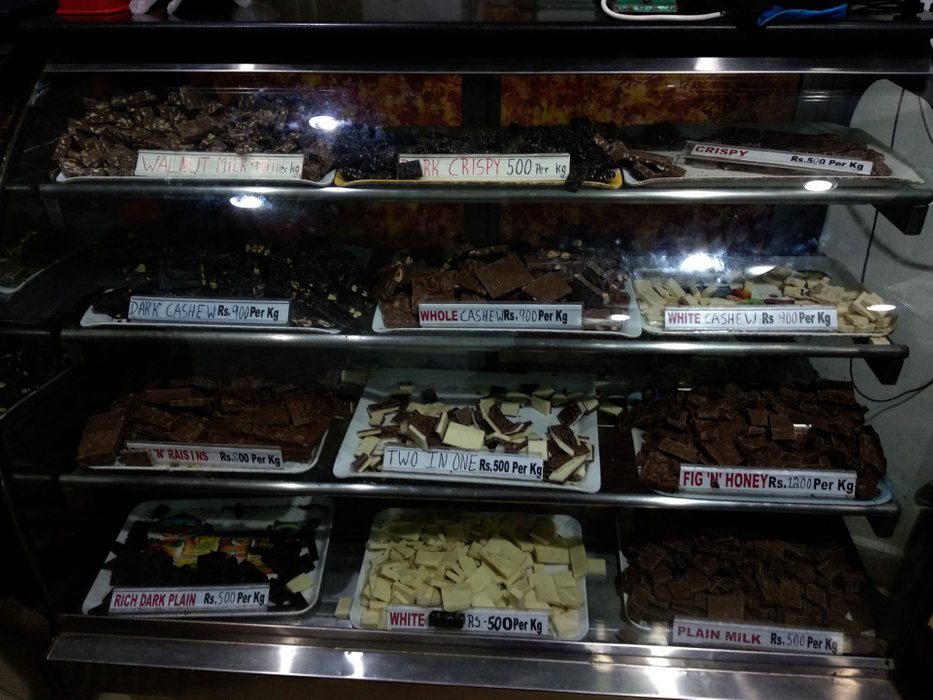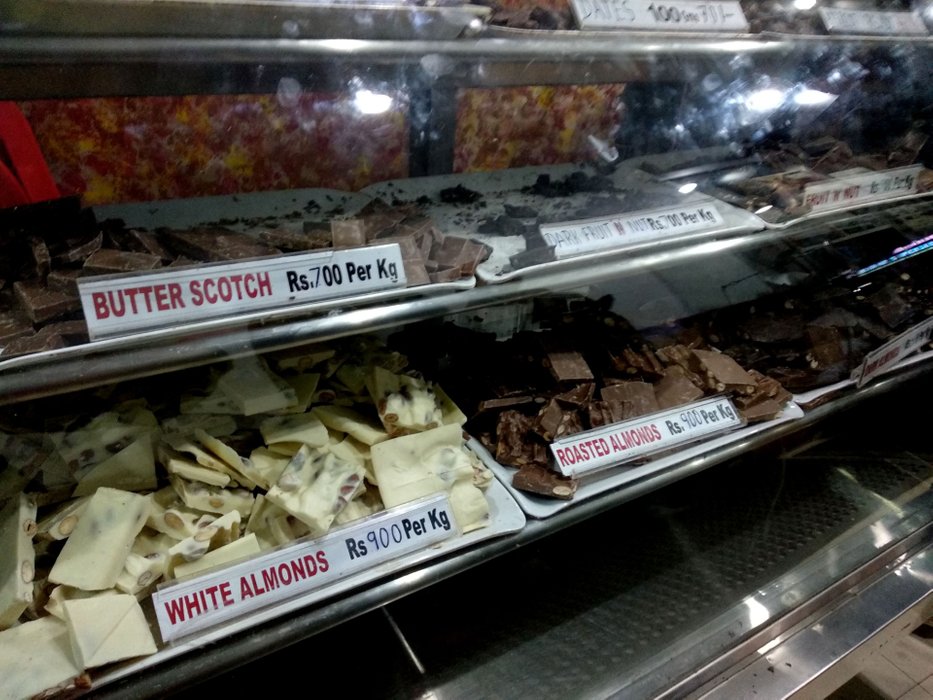 Ooty being a busy tourist place also has a lot of hotels and guest houses with the colonial-era buildings also converted into guest houses. I found this green one interesting with the costume of the receptionist. Not because anything is abnormal here but this is something similar to a scene from one of my favourite movie in childhood.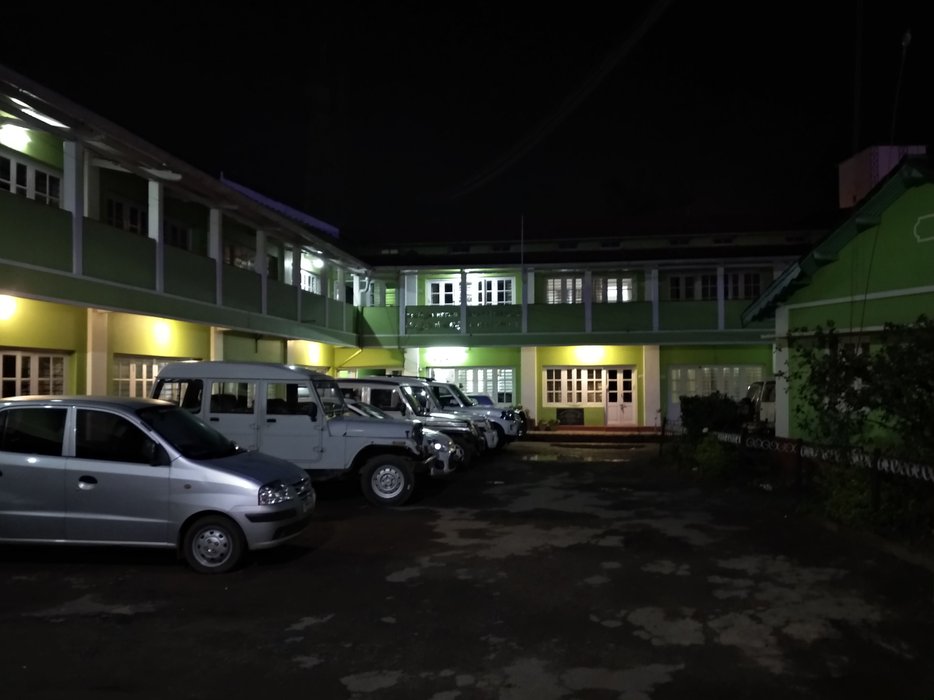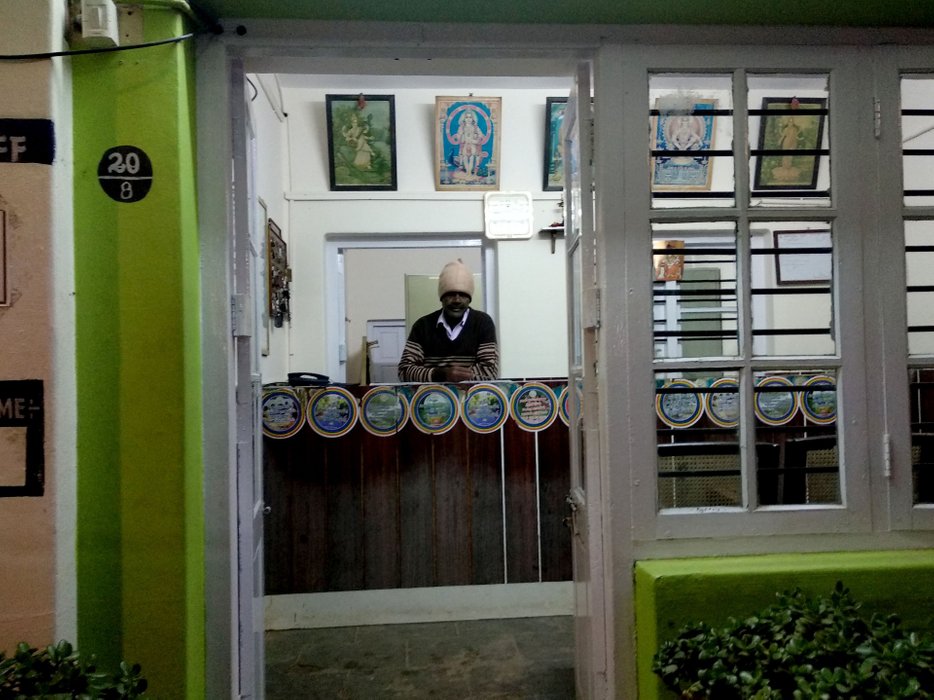 On the way back we thought of exploring the local market and it was already late. Everyone had packed their shops and we walked all the way back to our hostel which was located at a good location.
We did come to the market some other day and found it to be a beautiful one. I especially love the fruit markets in Ooty. They have a lot of fruits that don't grow in tropical regions. Avocadoes and egg fruits were there everywhere but since I have been to the Coonoor market when I am writing this, I loved that one better than Ooty.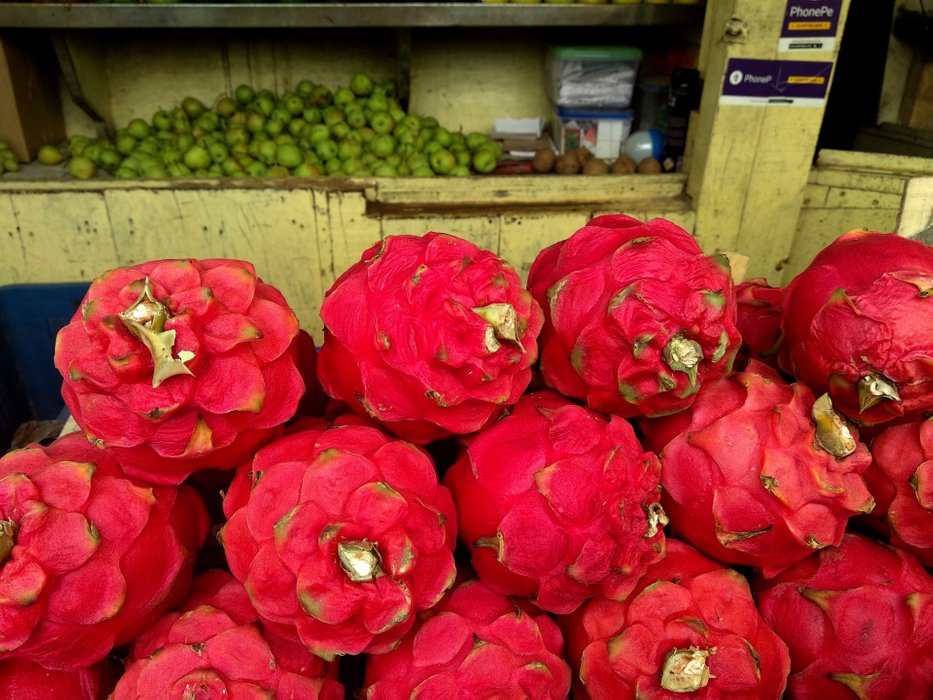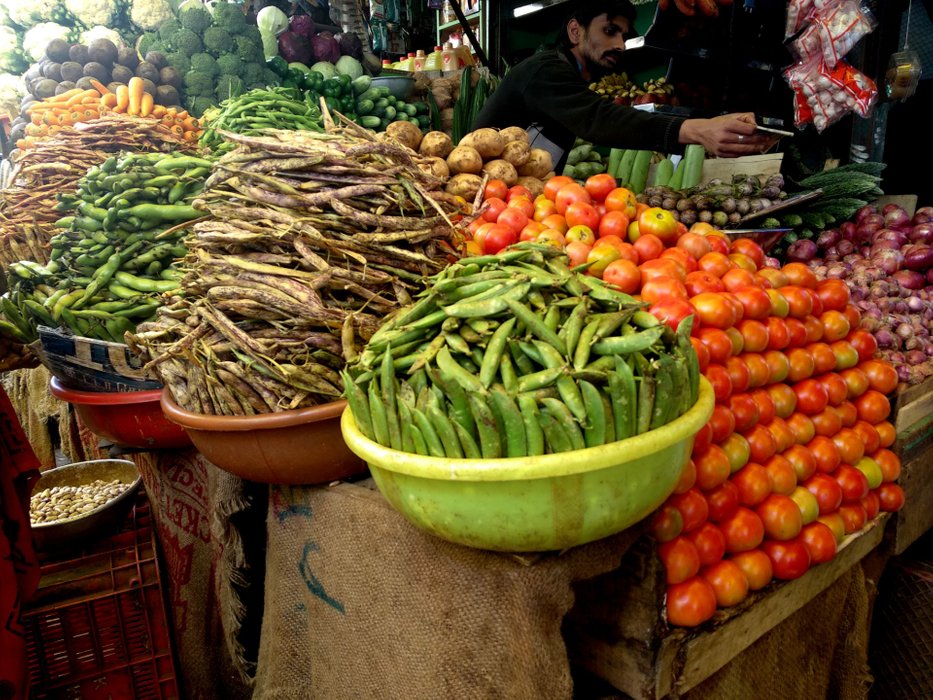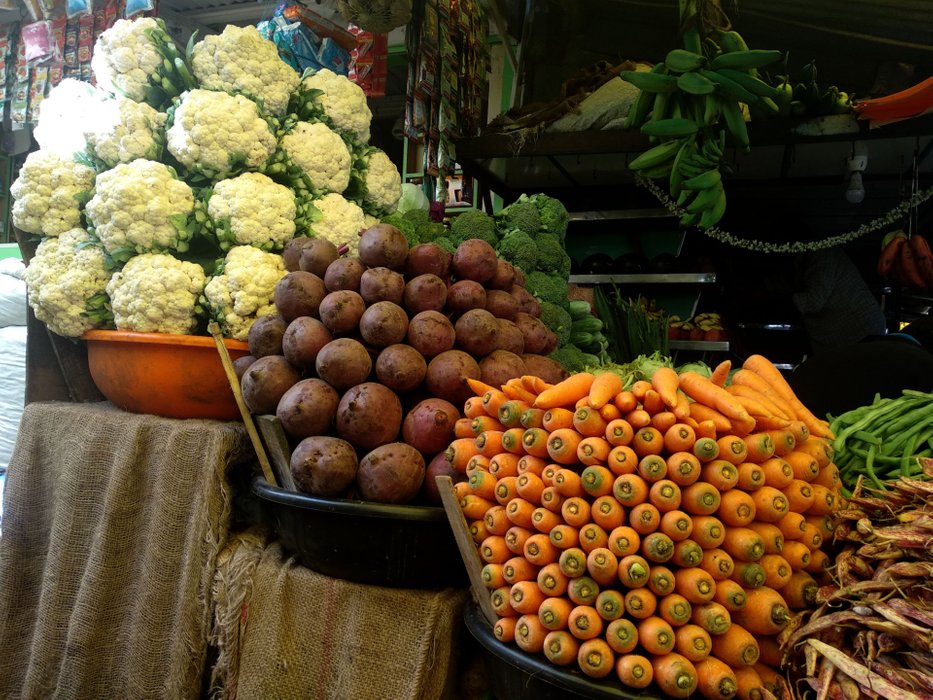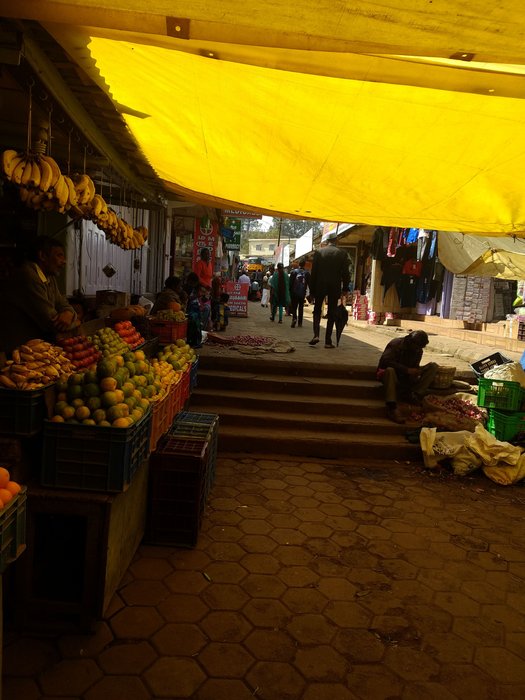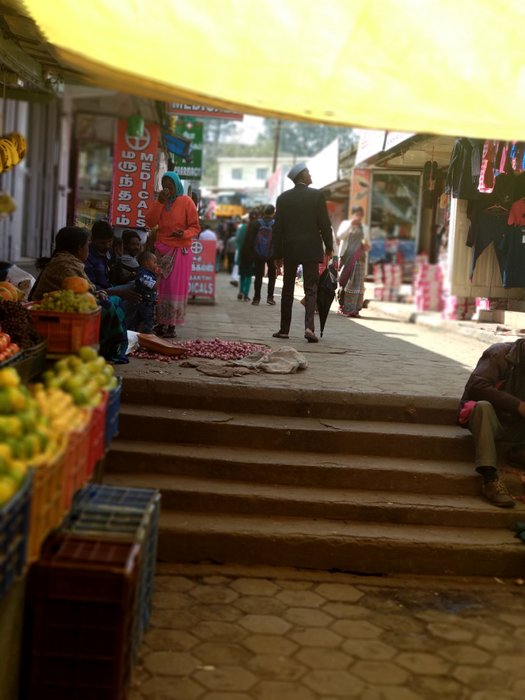 Transportation within the city and to nearby places were also easy with different options available. Even though I walked around most of the time since the weather was really nice, there were bus services to many places.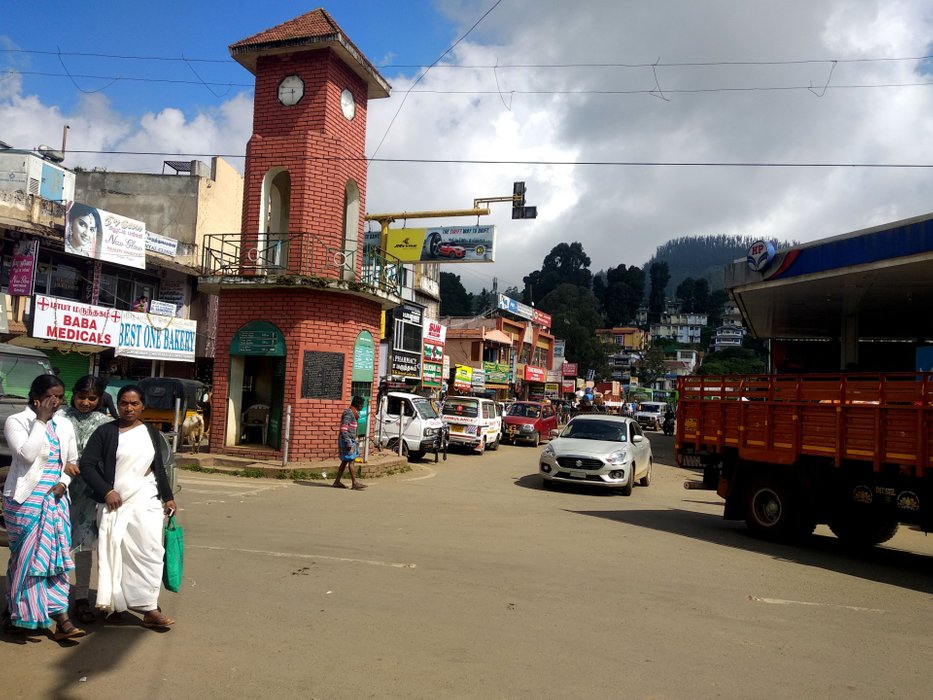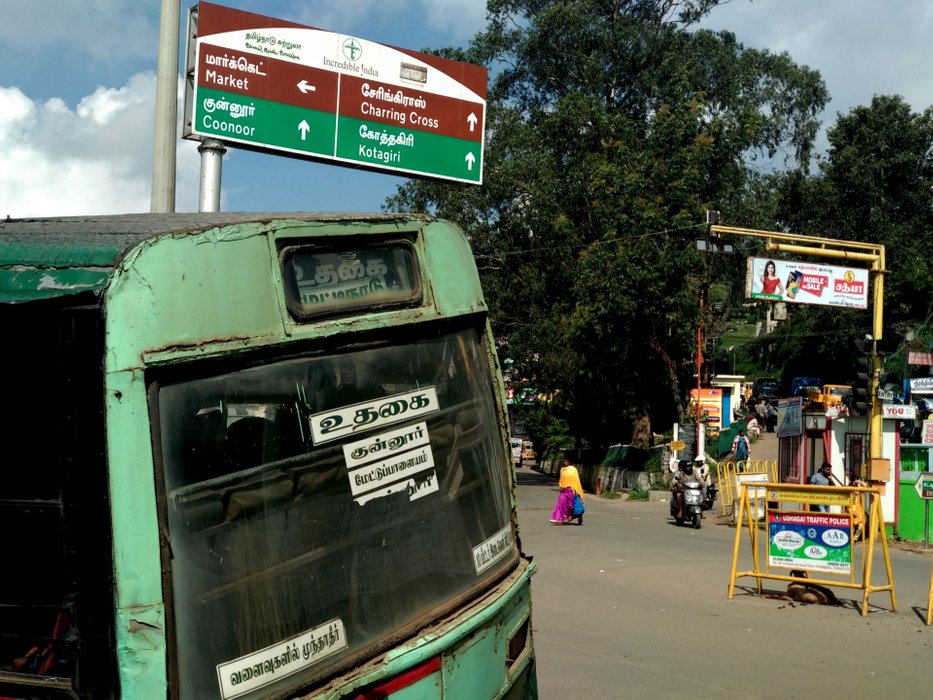 Some elders wore this outfit that was really cool with their hats. The simple everyday life and everyone at their own pace, Ooty on a normal day were very simple.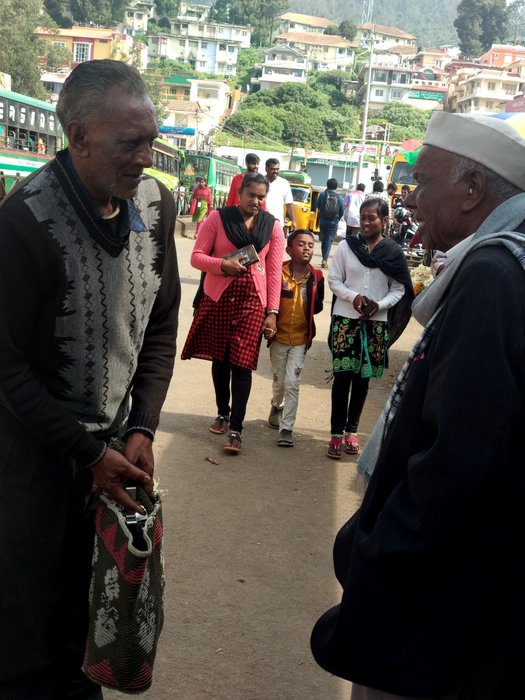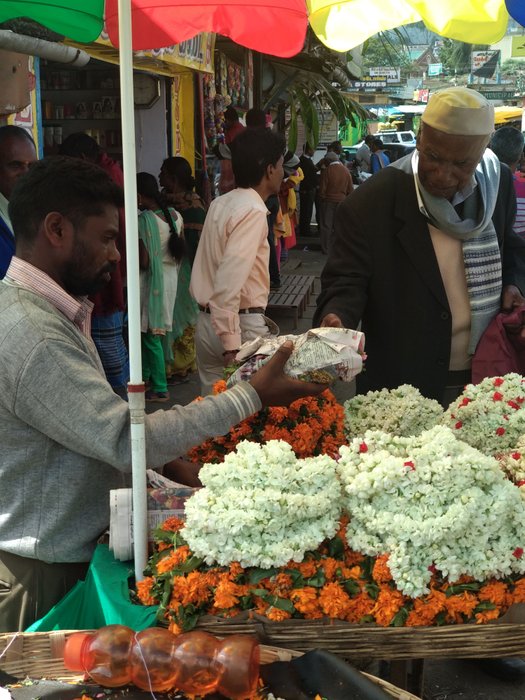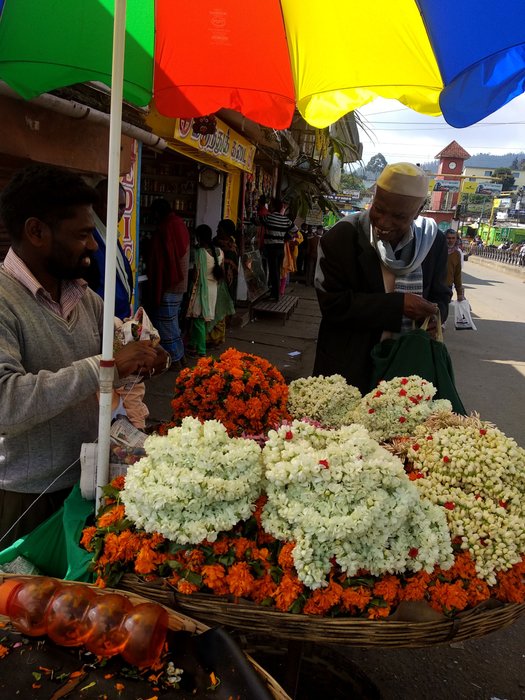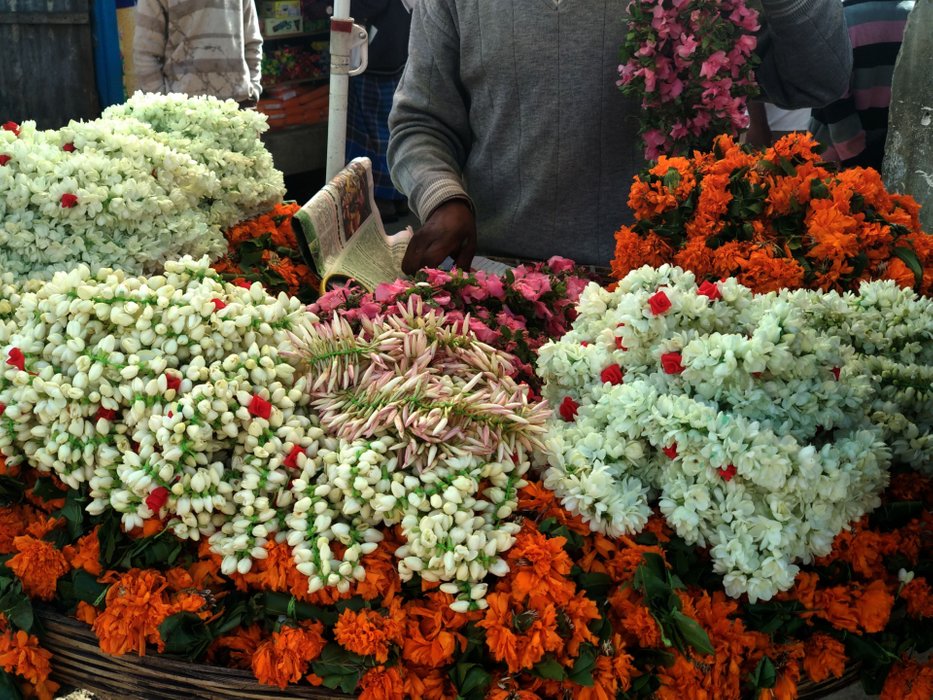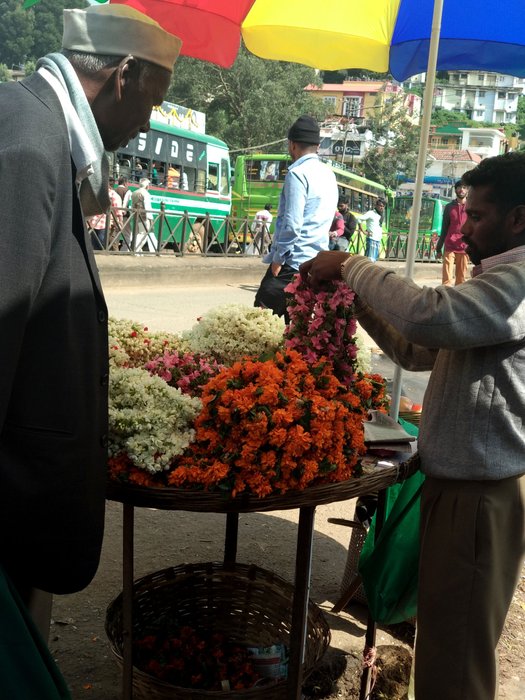 Before leaving the hostel, I met Chi, and you'll be seeing a lot of her in the pictures and mentions in the coming blogs since we decided to travel together to Coonoor from Ooty. Before leaving Ooty we went for a small walk near the hostel and found this small church and a temple.
There were people who lived in tiny houses in this area. That was not the best conditions to live in this cold region. The colours of the buildings and flowers made us click pictures almost all the time.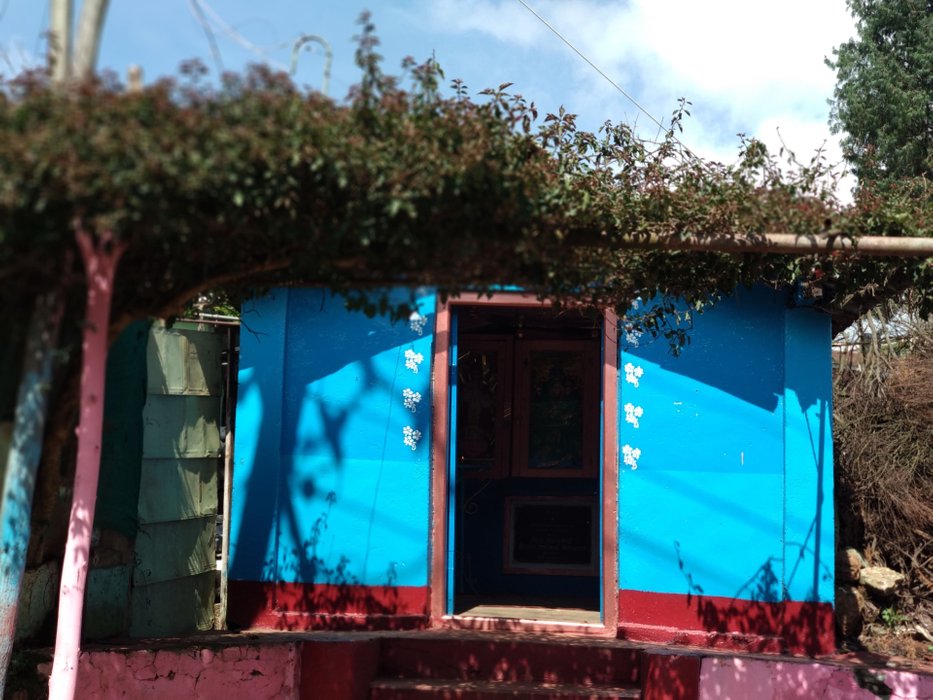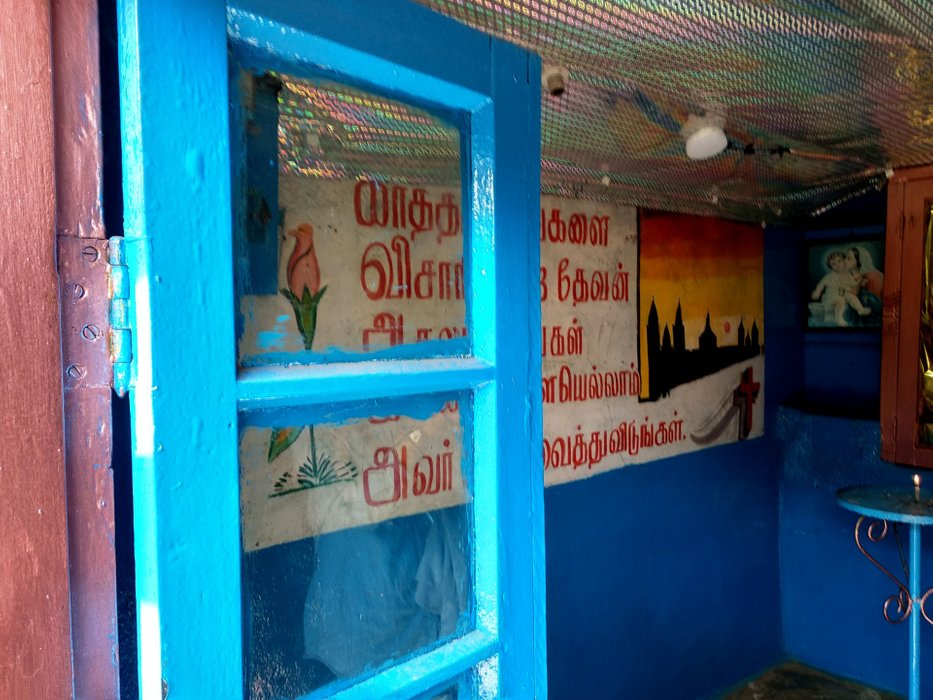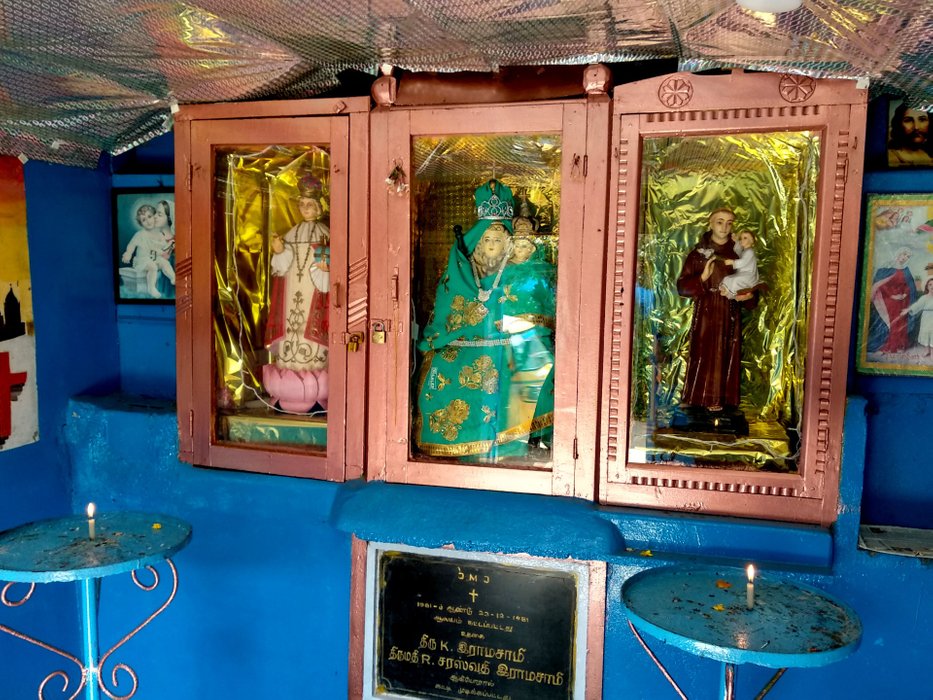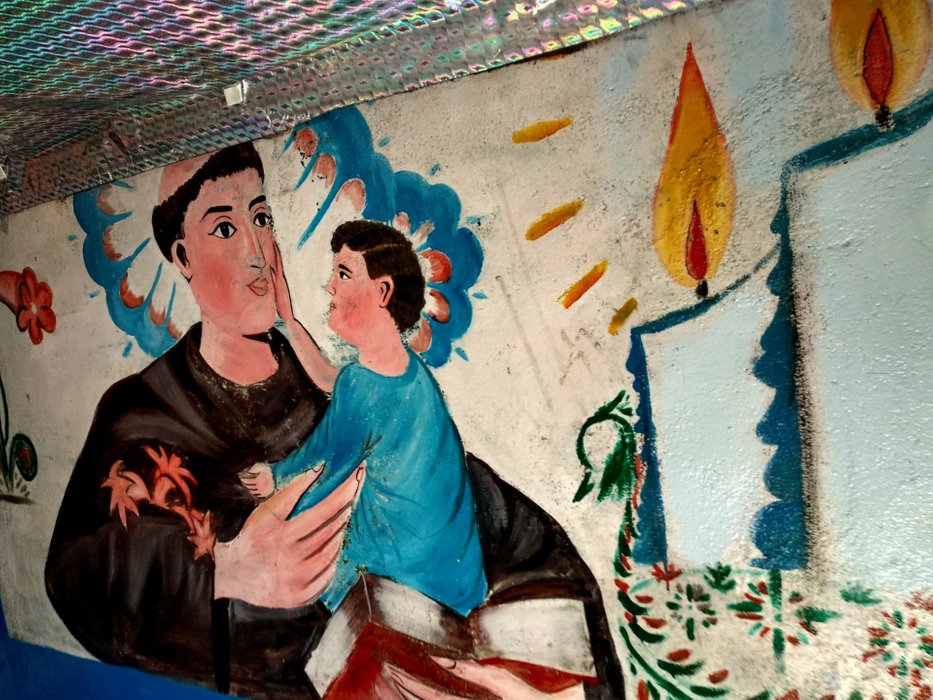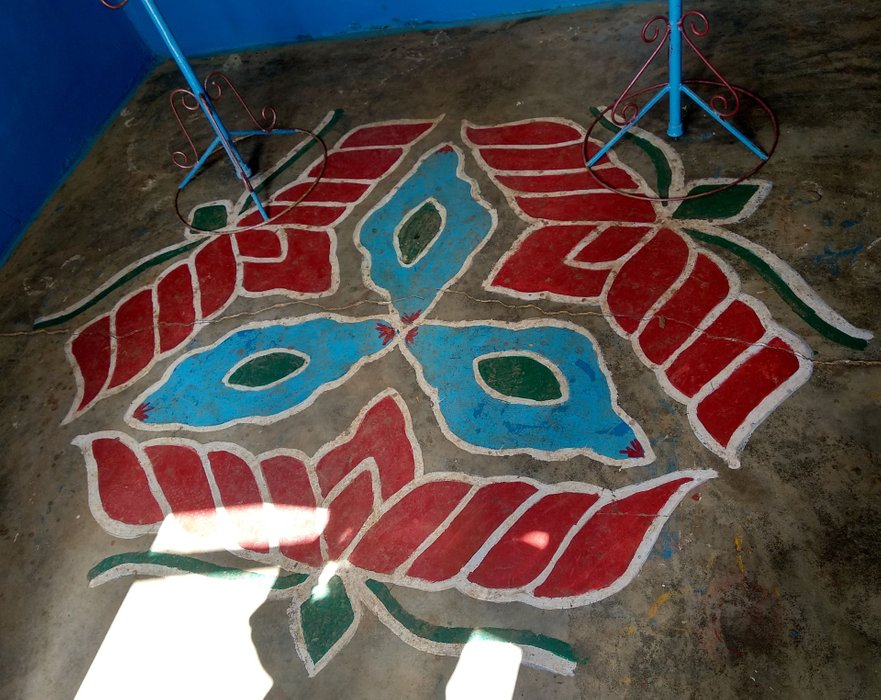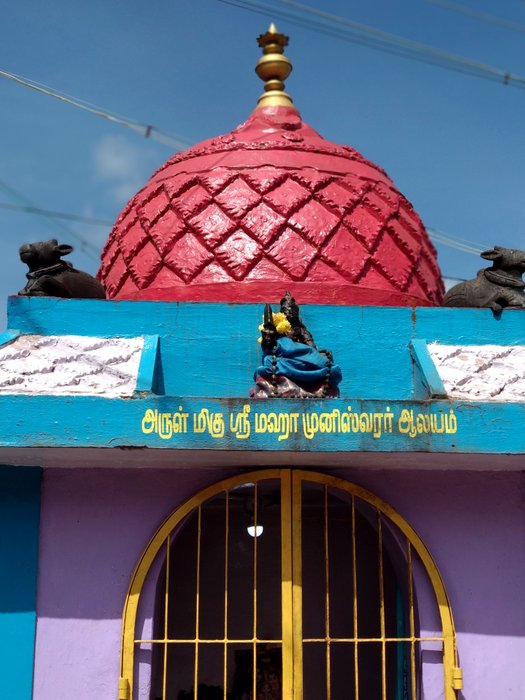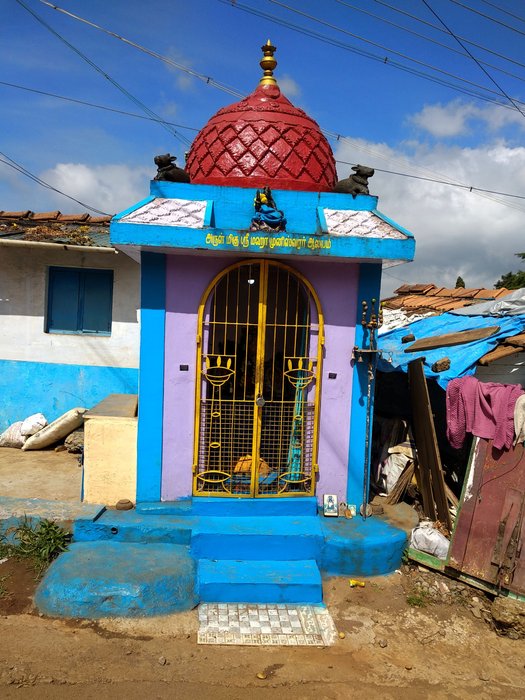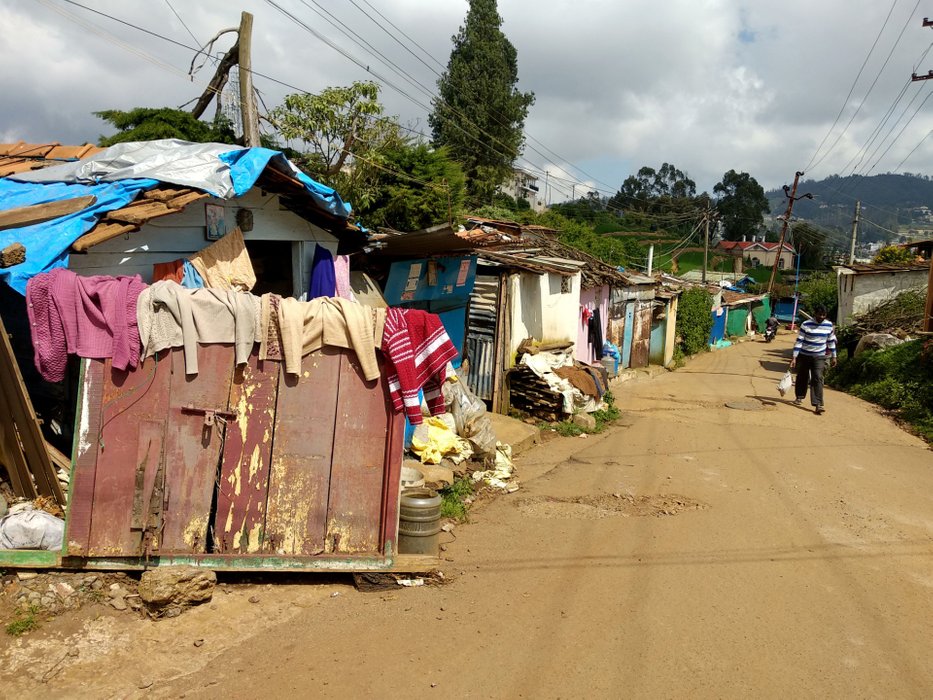 Carrots are one of the crops that are suitable for the climate here and there was one carrot field near the hostel. But, there was someone who came for a surprise visit while we were there.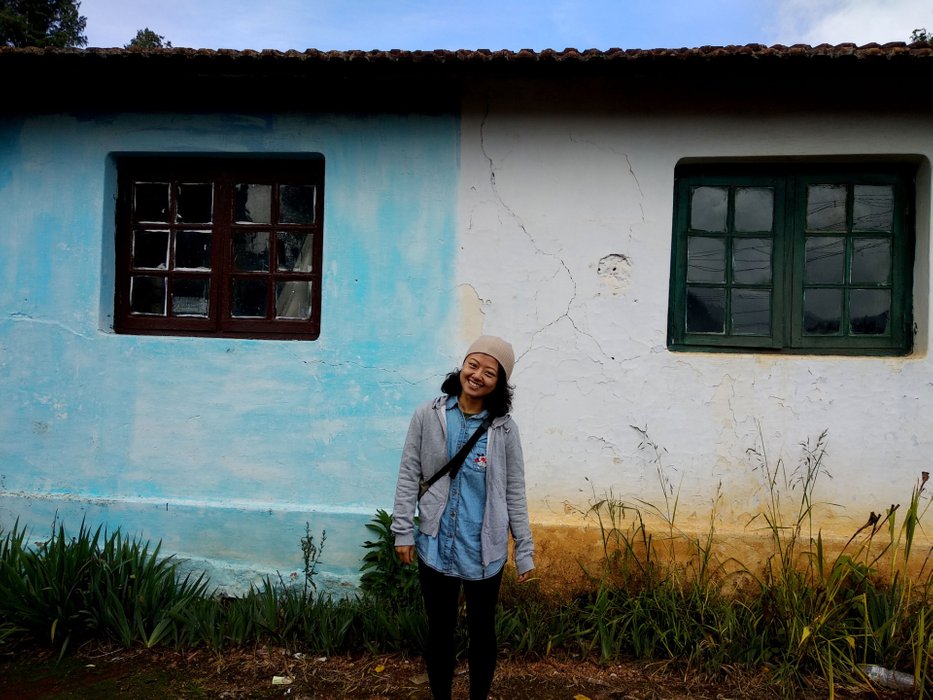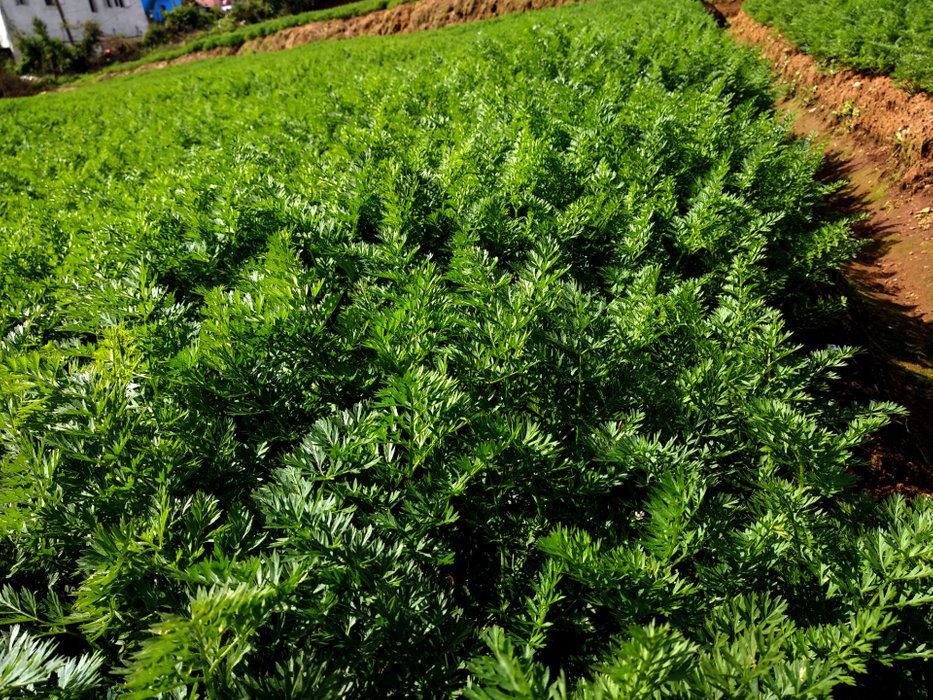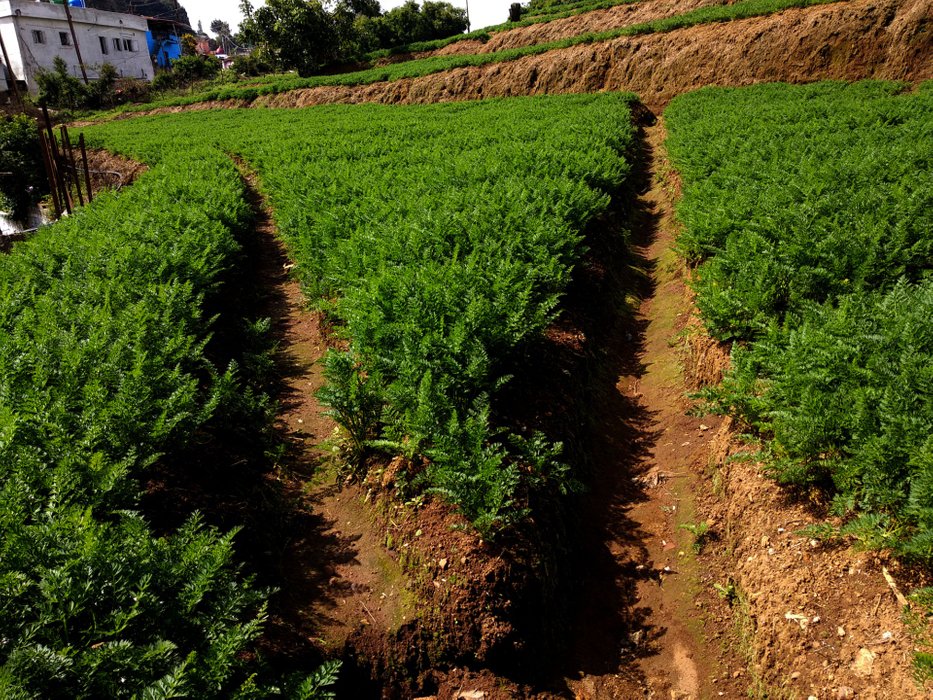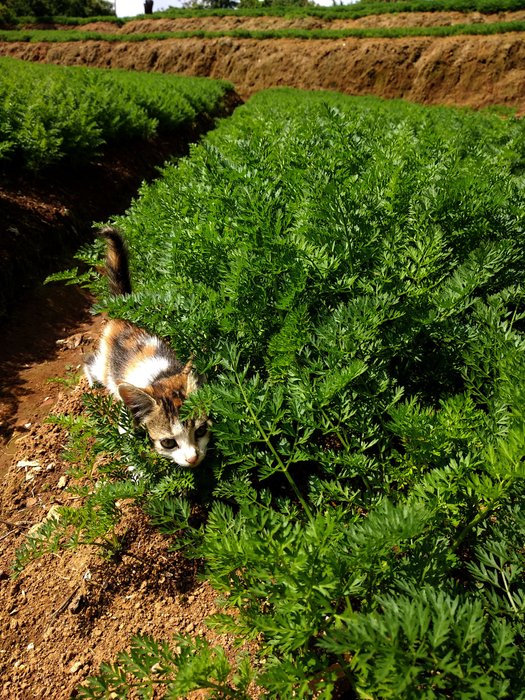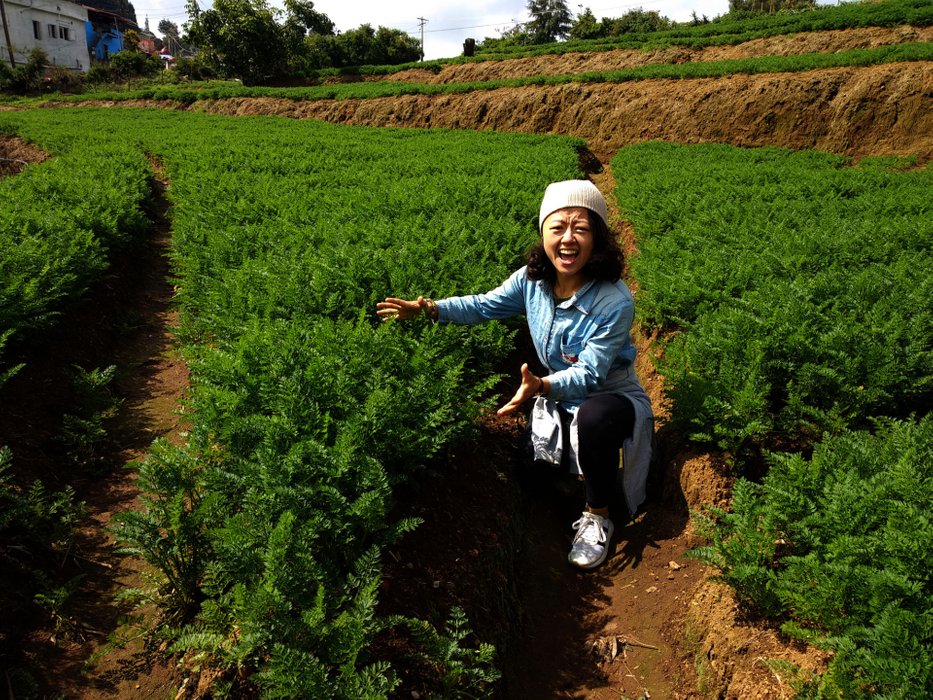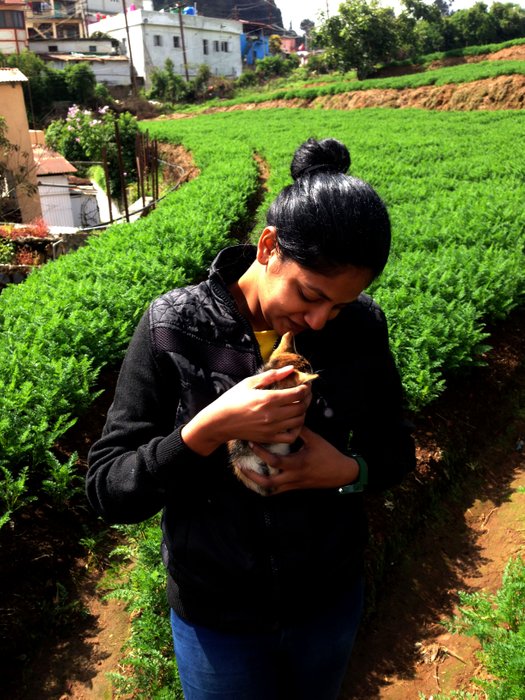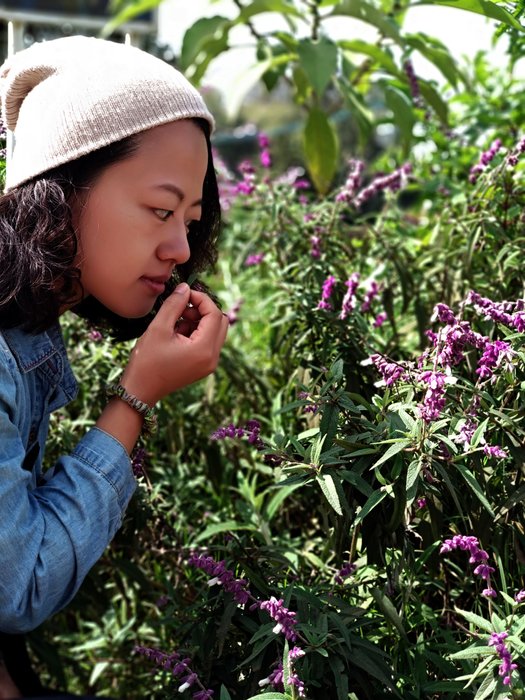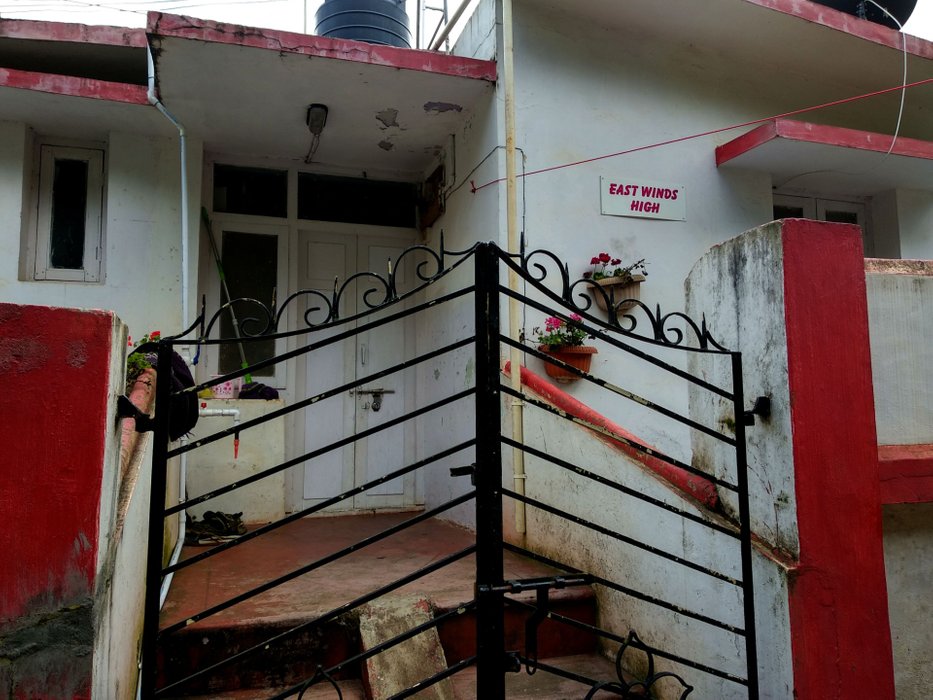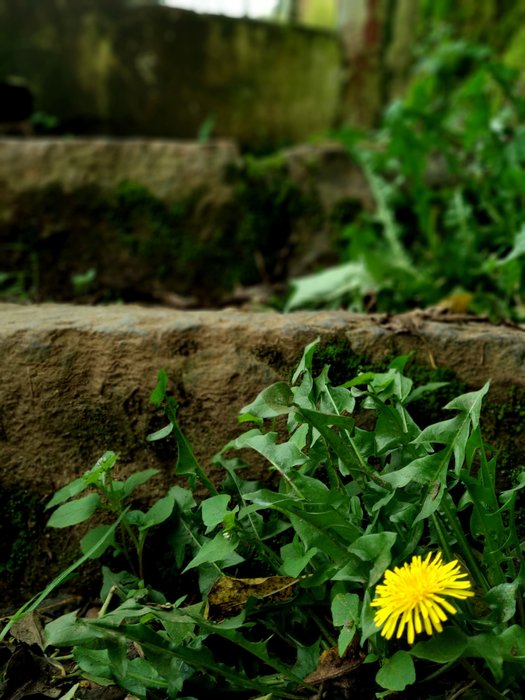 That was pretty much about my time in Ooty, it is a nice place to visit. There are many tourist destinations and cab services that take you to show around the place. The city was much more congested with the houses, resorts than I expected but still had its beauty to it.