Hello, my Steemian friends,
🤗 Hope you all have a wonderful Sunday! Today I'll show you around a beautiful old city in England! Keep on and visit this city with my post!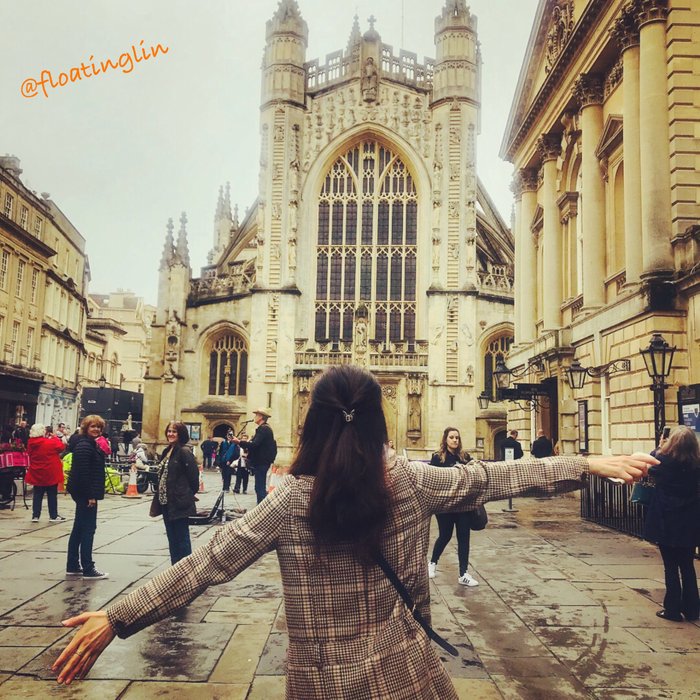 Bath, an old city reserves a lot of historic remains in the south west part of England! It had been a Roman's resort, and now it's still popular for tourists from all over the world!
Bath is also known as "Aquae Sulis" in Latin, and it can be traced back in 43 A.D. that the Romans built the city and named it because of its natural resource of hot spring! And the Romans even built the Roman BaInea and Thermae to enjoy it! Therefore, Bath is world famous for its hot spring after then!
位於英國西南方的古城巴斯,帶著濃濃的古典氣息,還有一絲異國風,原來在歷史上曾被羅馬統治過,因此留有一些羅馬建築遺跡,因此只要留心建築,可以感受些許不同於英國傳統的風貌。
其中著名的巴斯溫泉浴池,是當年羅馬人因應當地的溫泉資源所開發築建而成,雖然今日已不再使用,不能喝也不能泡,但仍是許多遊客必訪之地。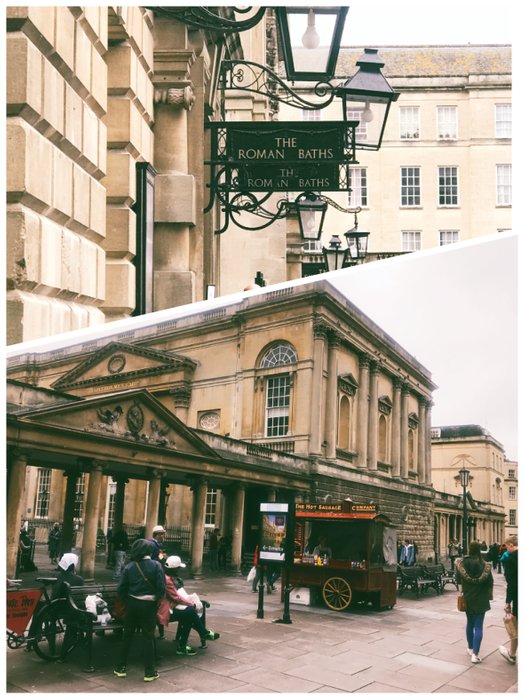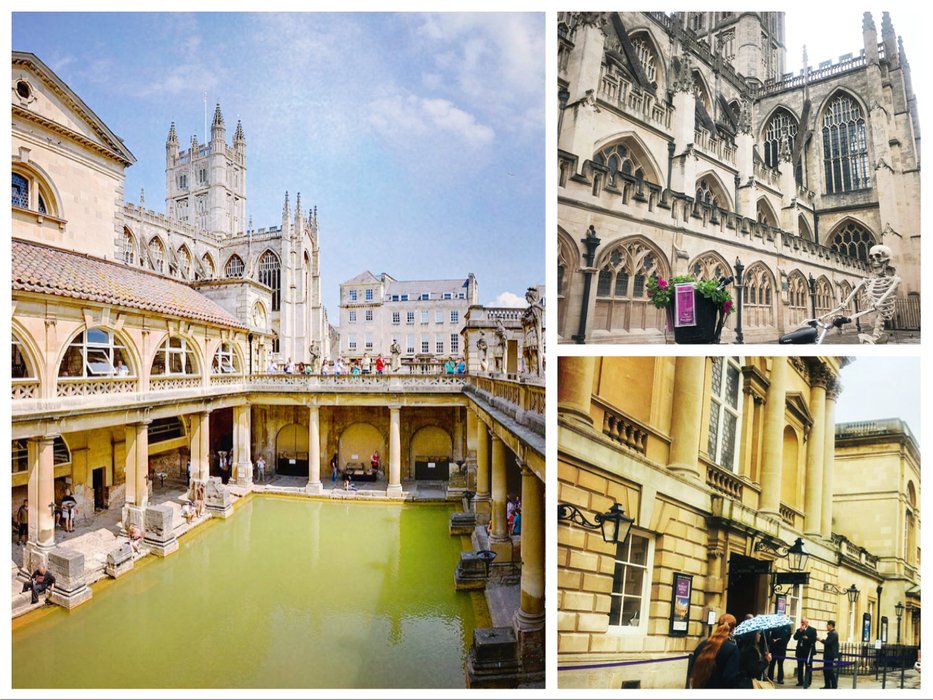 Moreover, Bath is listed one of the world heritages in 1987 by UNESCO, so it attracts more than one million visitors to stop over per year! And for most tourists here, the relic of Roman hot spring is listed a must visit even though it's not working now, which means people are not able to drink the hot spring water or having a hot spring in it!
In spite of the hot spring, there are many more great buildings and heritages which are all quite worthy of visit! Let's take a look one by one!
巴斯也被聯合國教科文組織列為文化遺產小鎮之一,每年到此地拜訪的遊客超過一百萬人次,在經典的浴池外,還有許多經典建築與遺跡,含有豐富濃厚的文化歷史氣息,也是這兒吸引遊客的原因!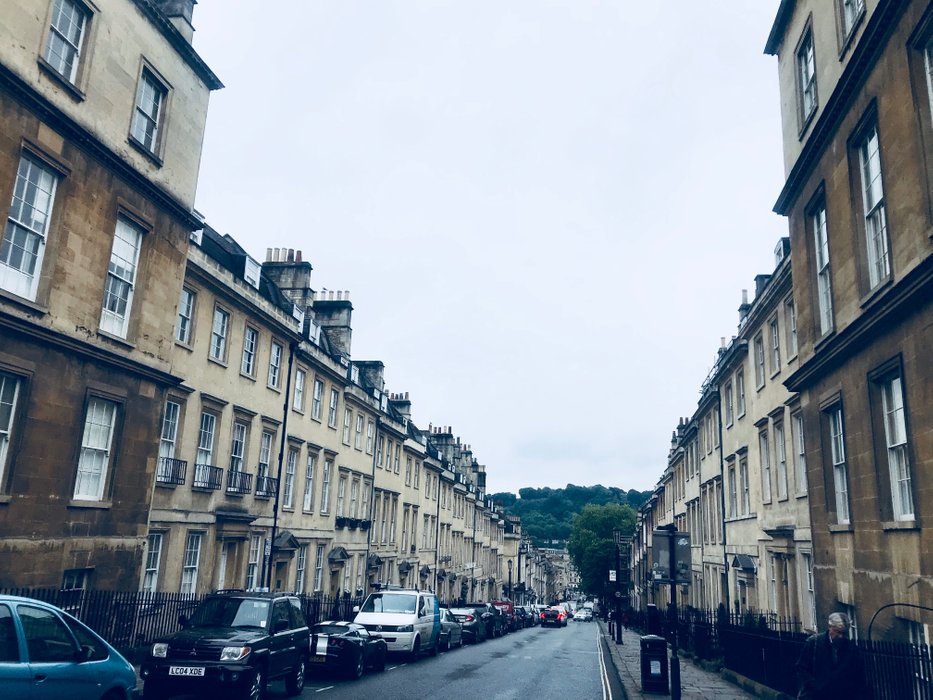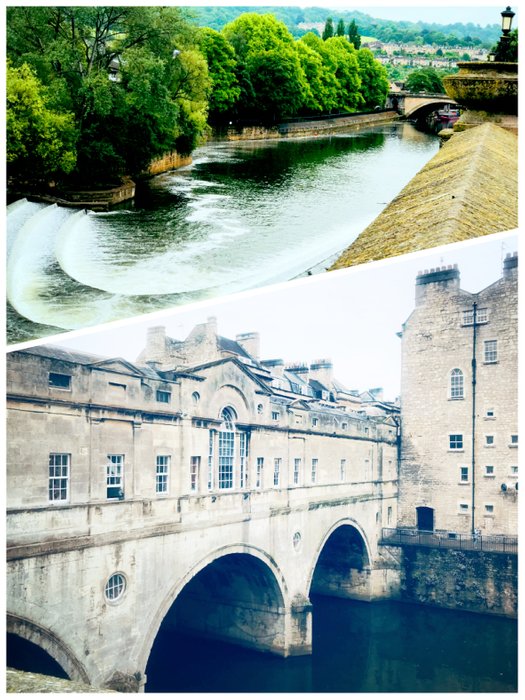 Pulteney Bridge, across over the Avon River. It is famous for its arch shape and it's also one of a few Bridges in the world with shops on both sides!
✋ Be aware! In order to protect the bridge, it's limited to pedestrians only, in other words, all the vehicles are not allowed to pass here!
普特尼橋橫跨於環繞巴斯小鎮的雅芳河上,很特別的是橋上兩旁有商家的設計,據說是世界少數唯四之一!另外為了保護這座橋樑,畢竟下面是空心,這兒歸定車輛禁止通行,屬於行人徒步區喲!
---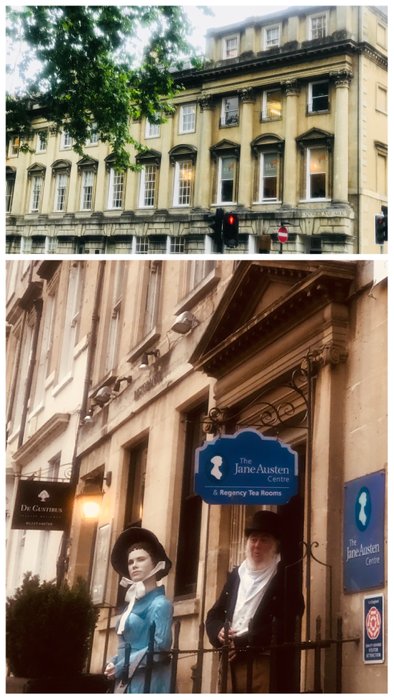 Have you heard or read her works like "Prejudge and Pride," "Ration and Sensibility?" Then you must know the world famous writer, Jane Austen! If you are a fan of this great English female novelist in 18th century, the house she lived would be a place you never wanna miss!
如果看過或至少聽過「傲慢與偏見」、「理性與感性」這幾部英國小說巨作,那麼你一定知道英國十八世紀女性小說家的扛壩子代表,珍奧斯丁小姐!這兒是她曾住過的地方,也是身為粉絲的朝聖之地。😍
---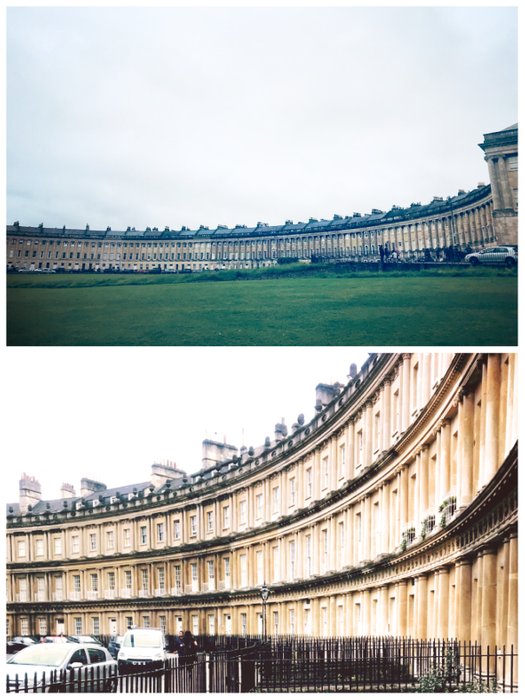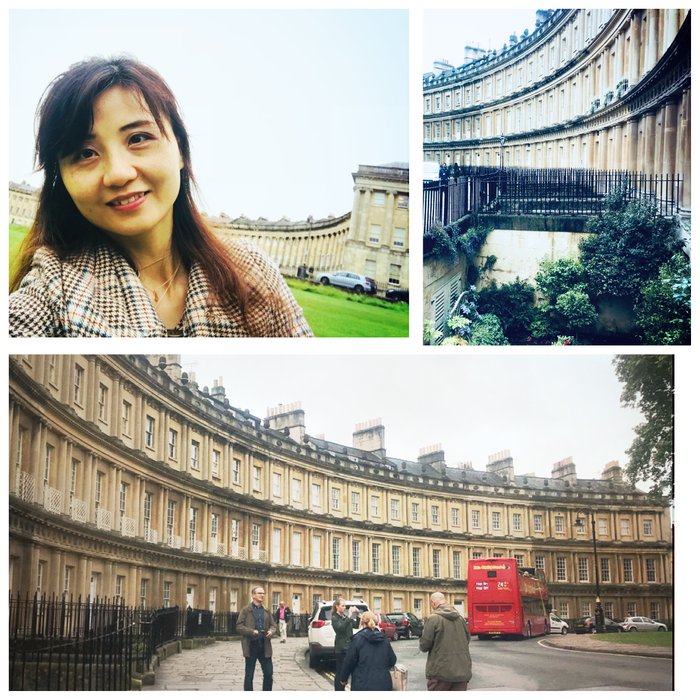 "The Circus" and "Royal Crescent" are designed in symbolic of sun and moon in the shape of round sun and new moon! It is said the architect's inspiration is from the Romans' Colosseum and has deep influence toward architectures in London and Edinburg!
✏️Here's a suggestion and reminder for you based on my miserable experience! My friends, if you plan to visit this place, do remember to take wide-angle lens with you because it's the only way to take a full shot for the whole buildings when you are standing in front of them!
圓形廣場和新月樓的設計靈感據說來自羅馬圓形劇場,也影響了日後倫敦和愛丁堡的許多建築,所以也是遊客必定朝聖的地方!但是從我的照片可以知道,來到這兒一定要帶廣角鏡,不然的話,就跟我一樣悲劇了。TT
---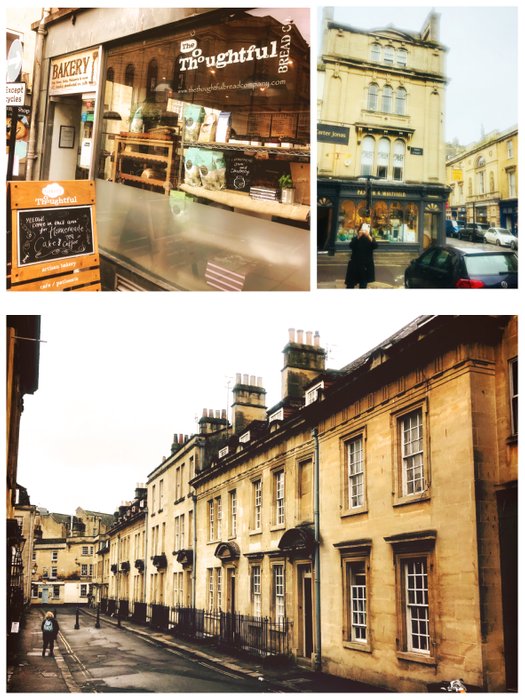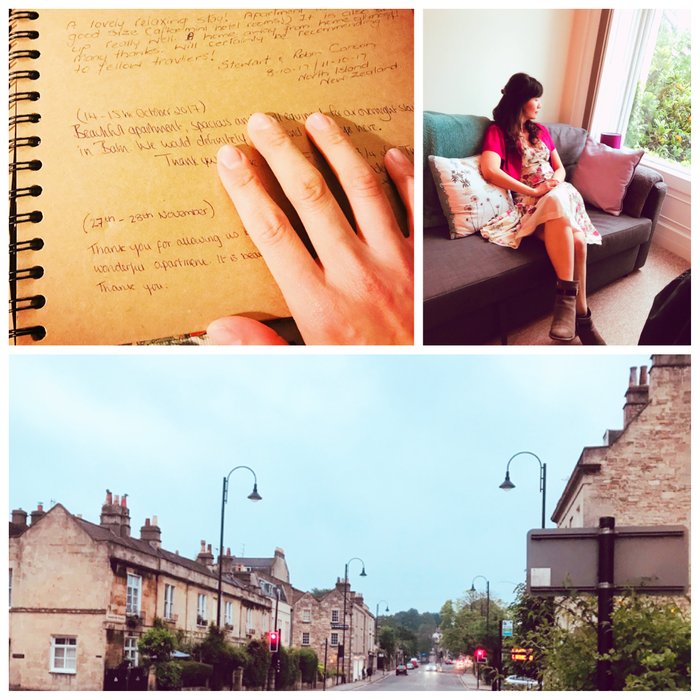 Bath is a lovely old city with a little bit exotic atmosphere in England! Maybe that's due to it has been a resort for both the Romans and people in England, visitors would easily feel relaxed and leisure tone in the city! What's better, visitors can arrange the famous "Stonehedge" or other charming villages of Cotswold in the schedule!
Hope you enjoy the trip with me! Stay tuned to see more of my sharings!

Thank you for reading!
If you like my sharing, feel free to follow, leave messages and upvote!
Much love!😘
如果你/妳喜歡我的分享,歡迎跟隨或留言點讚!謝謝!