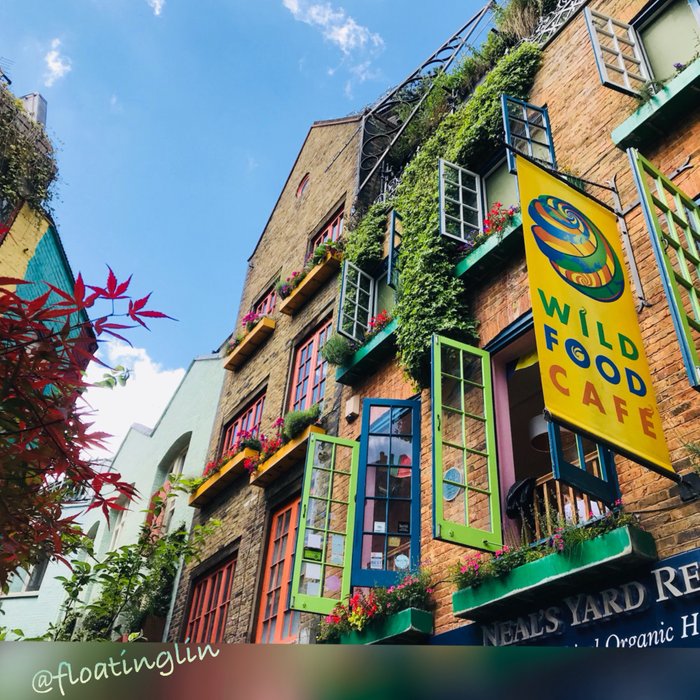 Have been dreaming of wandering in the famous colorful street, Neal's Yard of London for a while! Today, it's about time my dream coming true! On the way visiting Covent Garden, Neal's Yard is hidden in a not obvious alley nearby, without google map, I think most people would probably miss the spot!
一直聽聞柯芬園周邊有個尼爾的彩色院子,小巧繽紛,對這兒充滿了好奇,今天終於夢想成真,走囉!不過提醒大家由於周邊景點密集又好逛,很容易就不小心錯過囉,所以記得請出google大神來幫忙喔!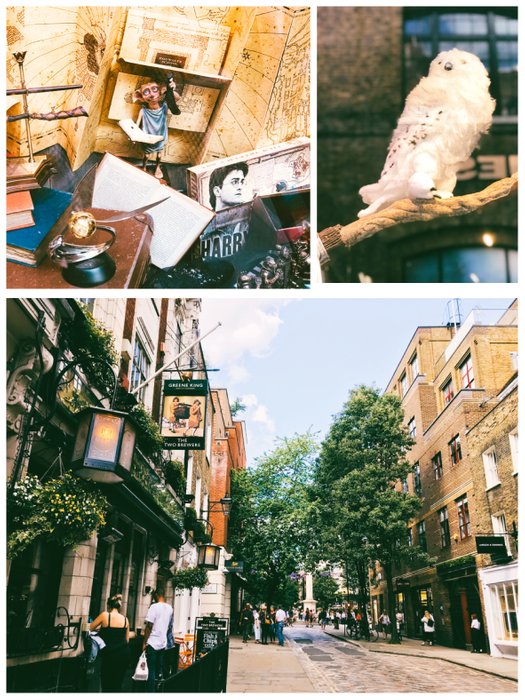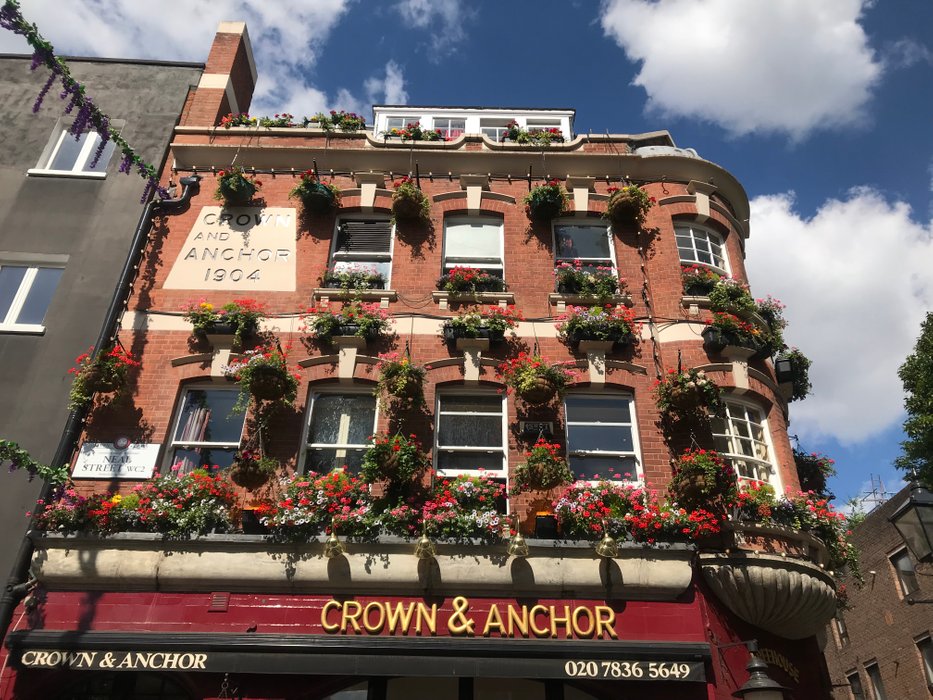 As you see, there are many stores which are not only trendy but also selling unique items that especially suit people fancy of individual style! Moreover, there are restaurants and bars along both streets, it would be very nice to take a seat sipping some drinks watching people walking by, chatting with your friends or thinking of nothing but letting your mind simply wandering! Imagine the picture, such a blessing moment!
When you are still busy with window shopping or capturing the stunning beauty of the way you are walking, it (google map, of course!😉) tells that the destination is around the corner!
從照片中隱約可以看到,沿路有許多特色商店,這兒賣的商品較有設計感,特別適合喜歡獨創性的人來逛逛!另外也有許多餐廳酒吧,即便白天也有許多人停下來喝杯啤酒,悠閒的在戶外享受陽光,揮霍美好時光!
就在眼睛還忙著欣賞櫥窗商品及兩旁的街道風光時,目的地就到囉!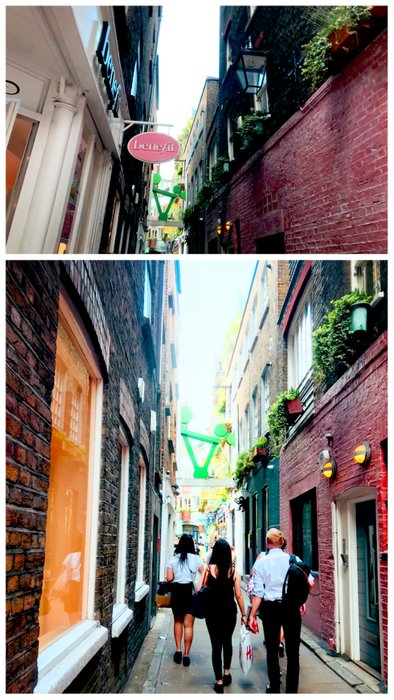 "Wow" is probably the first word coming out from all the visitors here! Yes, it's tiny but it is also colorful, elegant, and you may wonder if you are falling in the wonderland! It is a place looks so fairy tale!
踏進尼爾的彩色院,多數人都會發出讚嘆,也太美太繽紛了,好可愛呀!佔地雖不大,但小巧精緻又非常充滿童話風喔!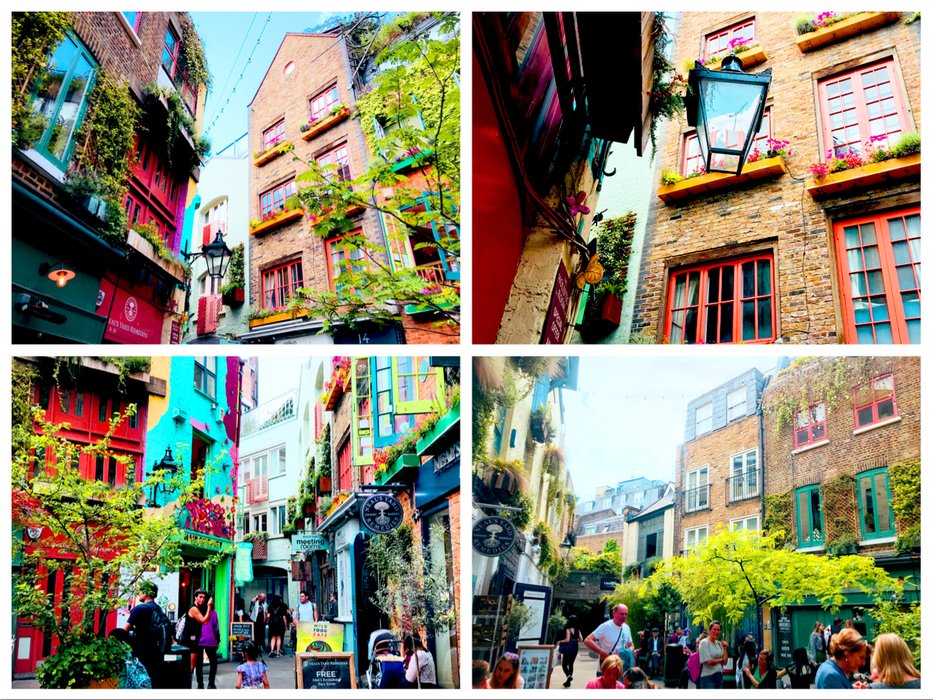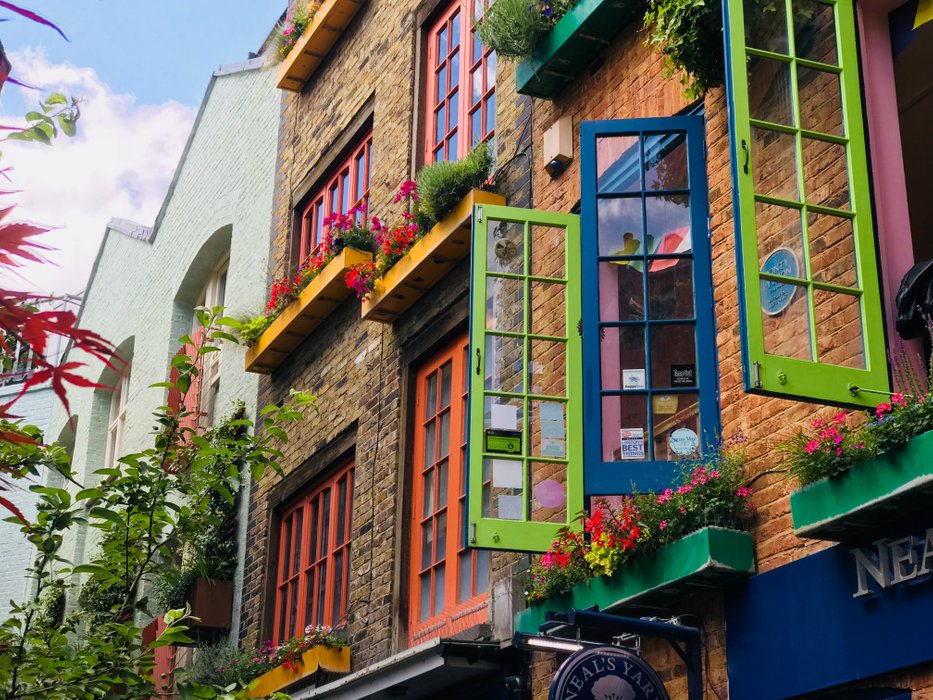 At the first sight, I've already fallen in love with this little paradise!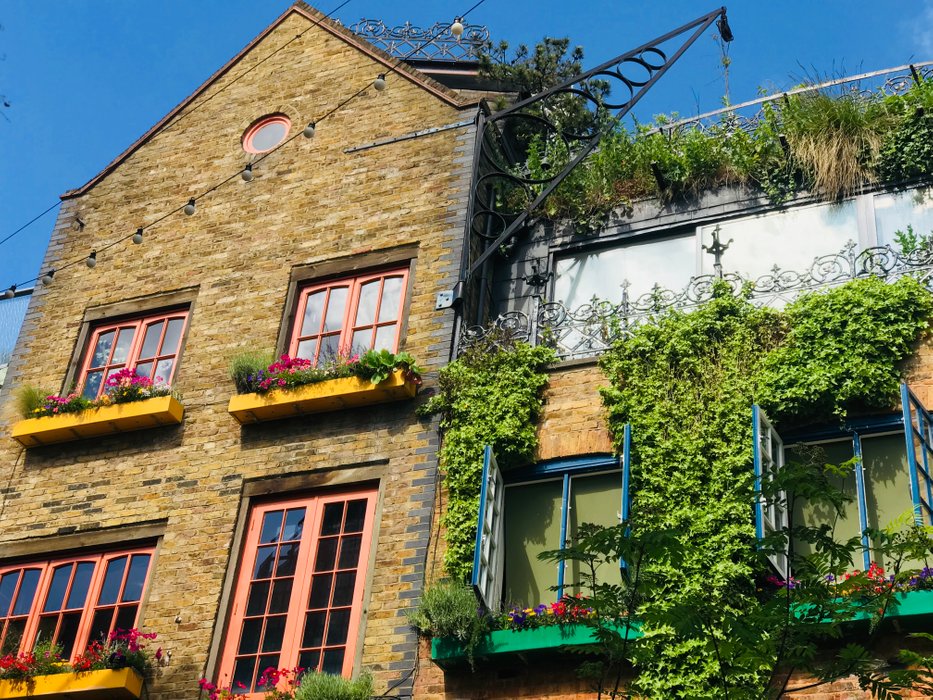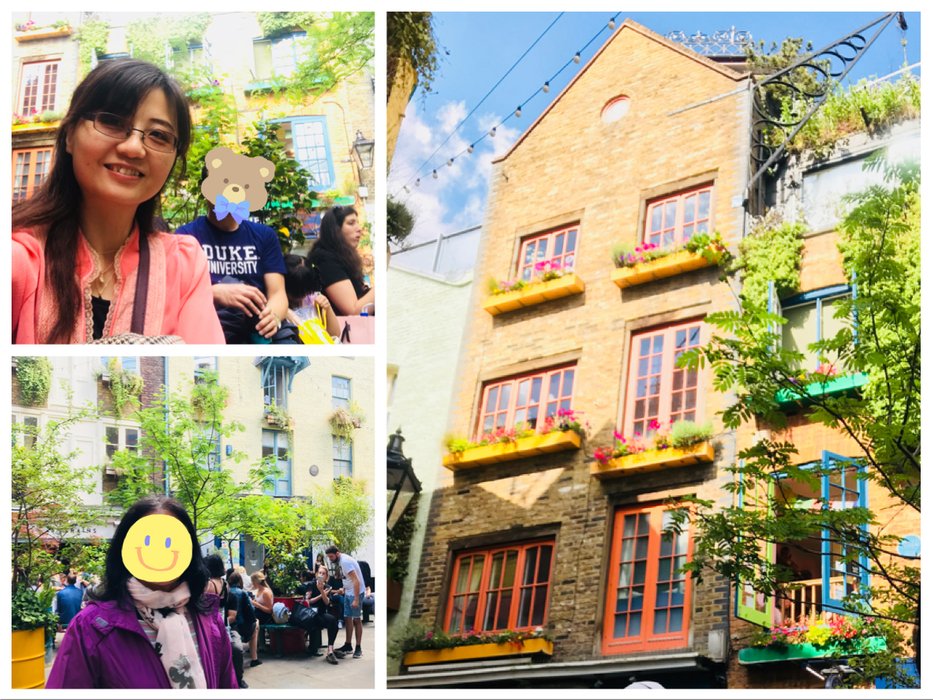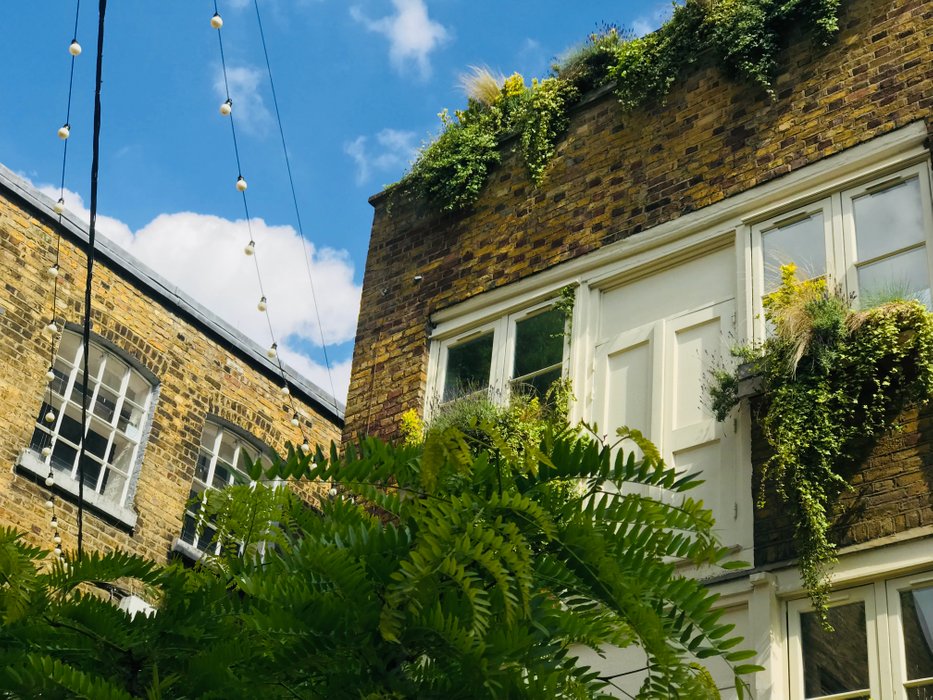 Well, it takes only a few minutes walking distance no matter from China Town, National Art Museum or Covent Garden; as a result, it's quite convenient to arrange these famous sightseeing spots together on your trip schedule! And I have to say, each spot has its unique atmosphere and characteristics, so I won't tell you which one is ranked top one because in my mind, they are all MUST VISIT ONES in London!
由於緊鄰著的還有國家美術館、中國城及柯芬園等知名景點,都在步行距離內,基本上遊倫敦就是鐵腿行程,晚上再回飯店抬腿喔😌,沿路風景都各具特色,因此相當推薦來這兒參觀,可將以上幾個景點集中規劃納入倫敦市區行程喔!

Thank you for reading!
If you like my sharing, feel free to follow, leave messages and upvote!
Much love!😘
如果你/妳喜歡我的分享,歡迎跟隨或留言點讚!謝謝!