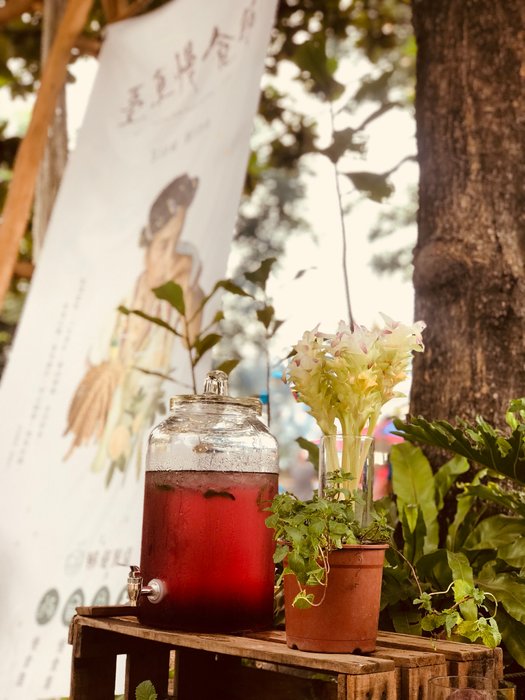 Time does fly so fast! Last year I've introduced a "Slow Food Festival" held on every summer time in Taitung, the south east part of Taiwan.
This year, here it is again! On the weekend, local people and those coming from other cities would gather here tasting the native dishes and some drinks made from the local people! In other words, the feast is going on about the noon time.
之前曾介紹過台東的慢食節活動,一年過去,隨著活動的名氣漸增,慢食節活動的人氣似乎也增高許多,在這兒可以看到許多來台東的遊客特地到訪,甚至還有不少外國友人呢!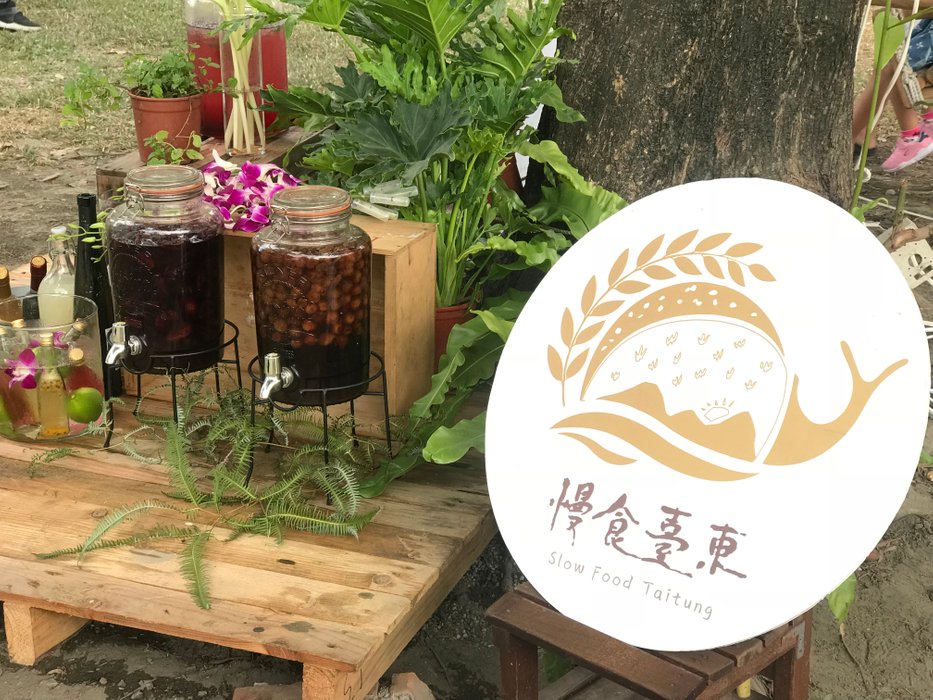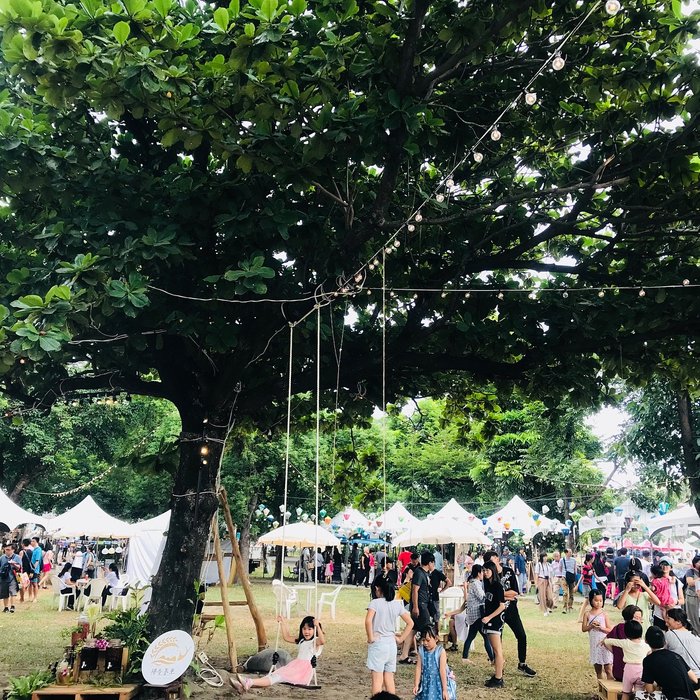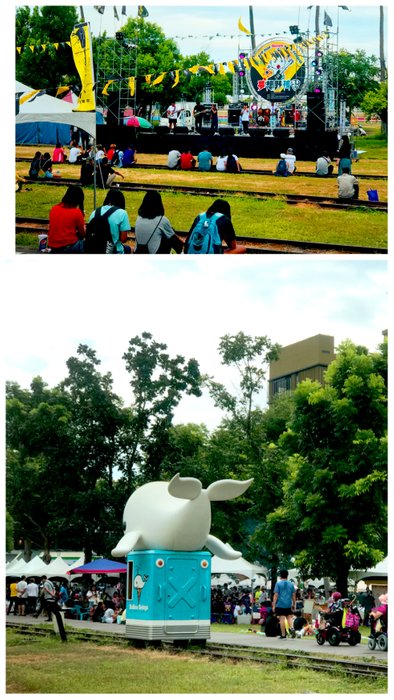 Everyone here is having a really fun time! Won't you want to join in the fun?!
---
People come here are all with hope to be fed with delicious local food and snacks, and I would say this year, as usual, there was no one would get disappointed!😋
來到這兒,當然不可錯過充滿在地滋味的美食囉!今年除了依然有許多攤位供應道地的原住民風味美食,特別的是,今年的主題是 "酒",不僅有趣,也為這活動的悠閒愜意更加添色!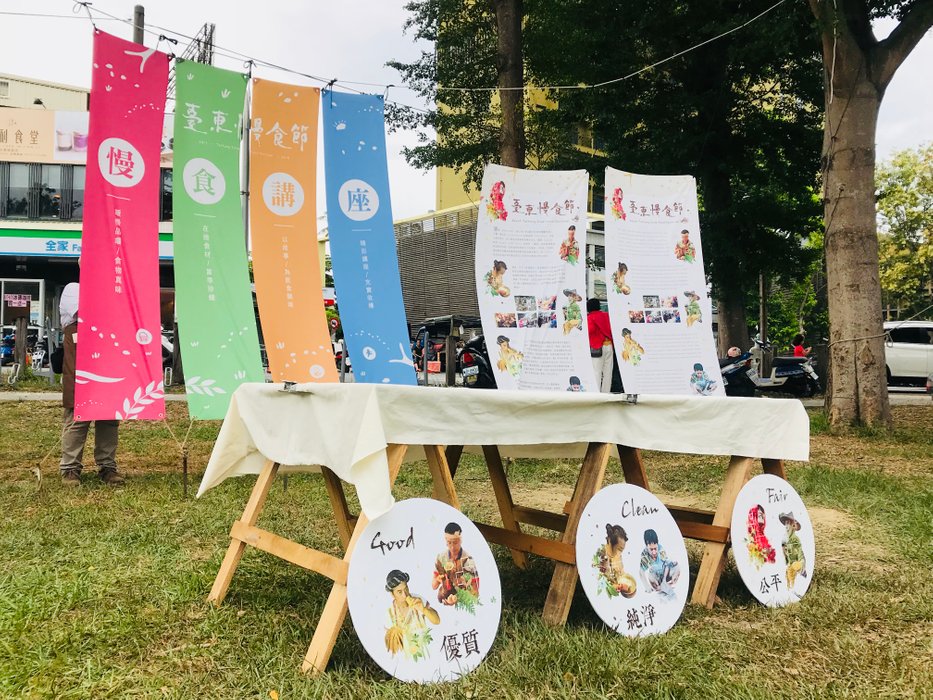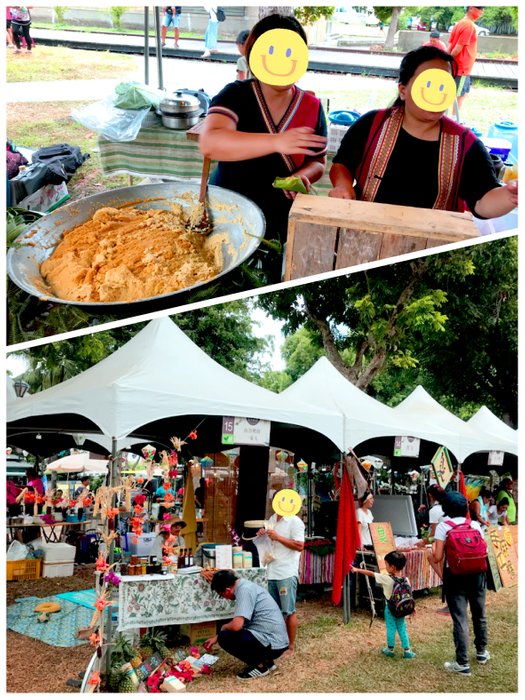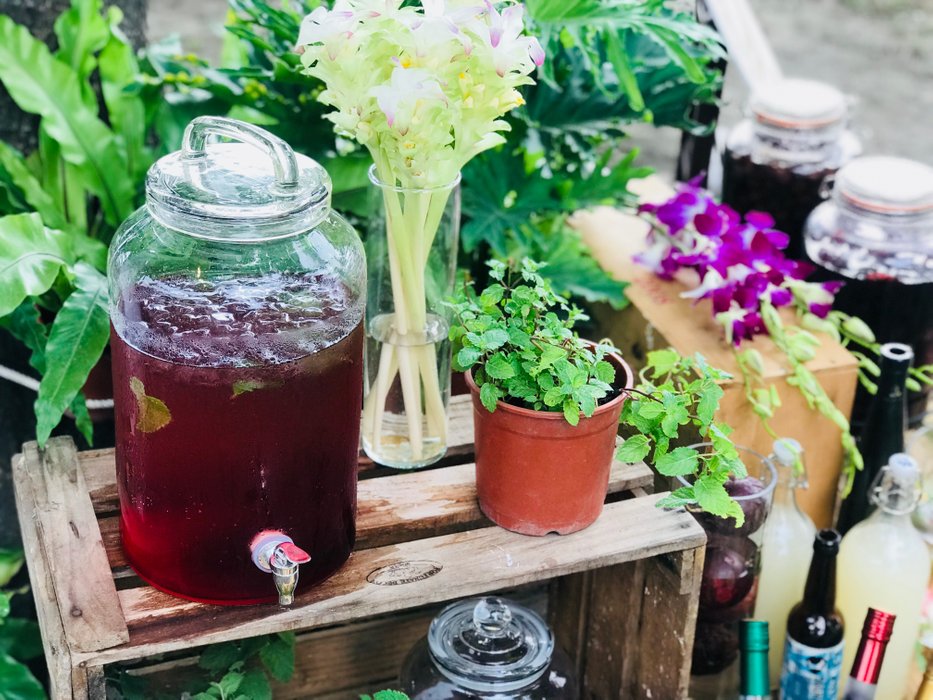 It differs from other markets that you may find similar food or stuff sold here and there! With attemp to promote advertising the local food culture, all stalls in this festival bring all the visitors the food and drinks made with the Taitung local farm produce!
So you may have the chance to try traditional aboriginal people's snacks like this, "cooked millet!"
不同於許多市集賣著大同小異的東西,台東慢食節有推廣台東在地食材與分享城市慢活的精神,所以來到這兒,旅客可以體驗不同於其他市集,甚至是城市的風情與食物!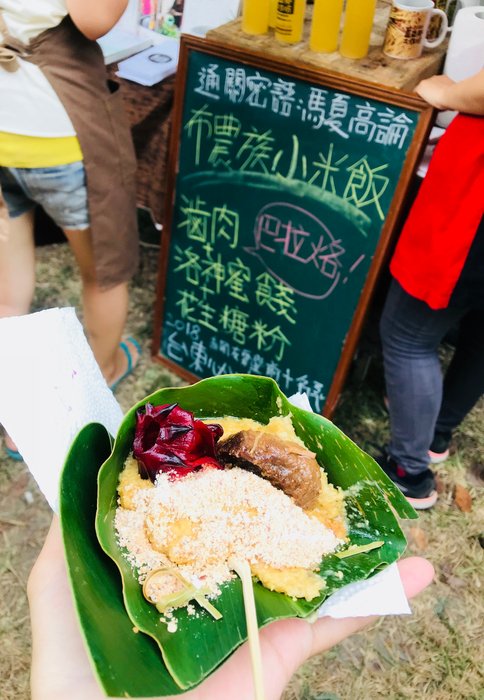 With peanut power sprinkling on the surface, you are able to enjoy the smell and taste the soft flavor when you're having millet rice. With well-cooked juicy pork, I would say it's really a good match! What's more, there is a sugared rosella which in Chinese is called "Luo
Shenhua" put aside to add flavor and also as a colorful decoration! And I would say it is really pleasant to watch the beautiful rosella, and it also makes this dish so much more attractive and digestive!
---
As a city famous for its beautiful nature scenery and abundant aboriginal culture, people would have chances to taste food with native flavor and have a really leisure time spending all around!
Next summer, if you plan to visit Taiwan, why not list "Taitung City" on your travel schedule!😉
下次來台灣,記得將台東列為其中一站吧!來體驗悠閒的生活步調,相信大家對所謂的 "生活"將會有不同的感受的!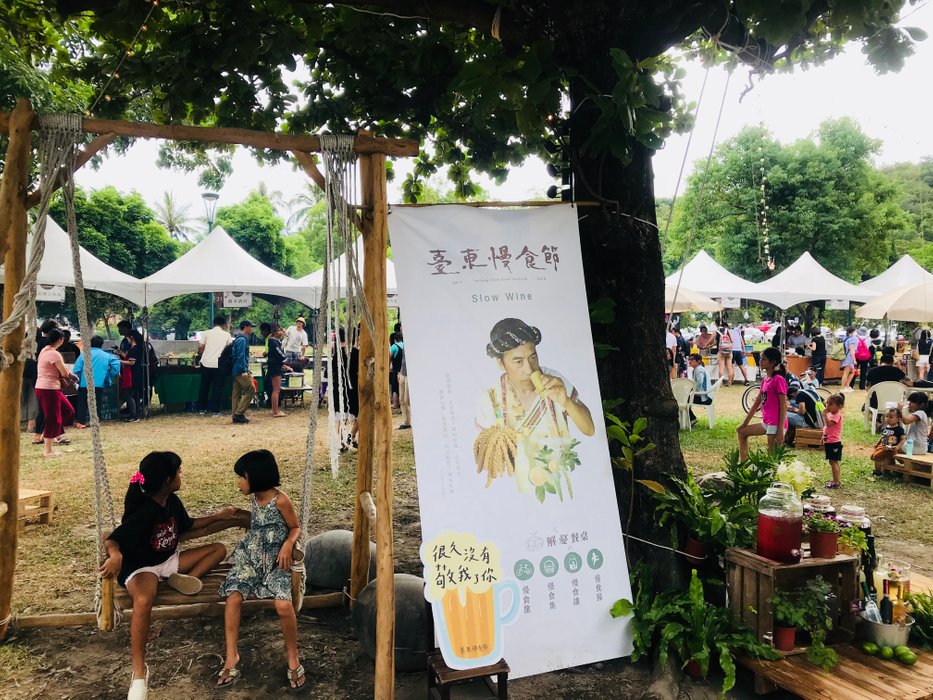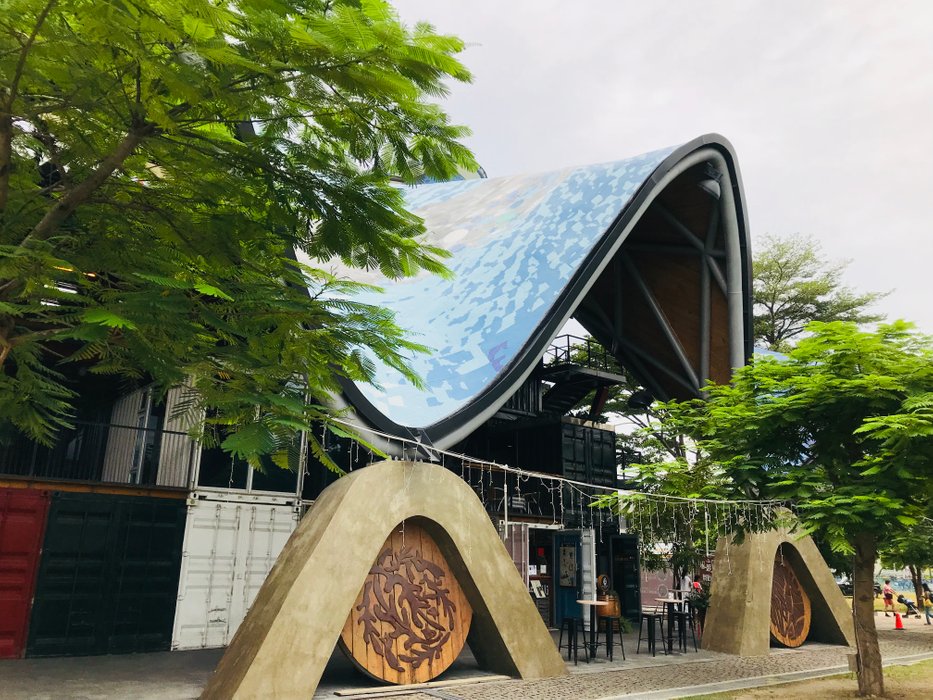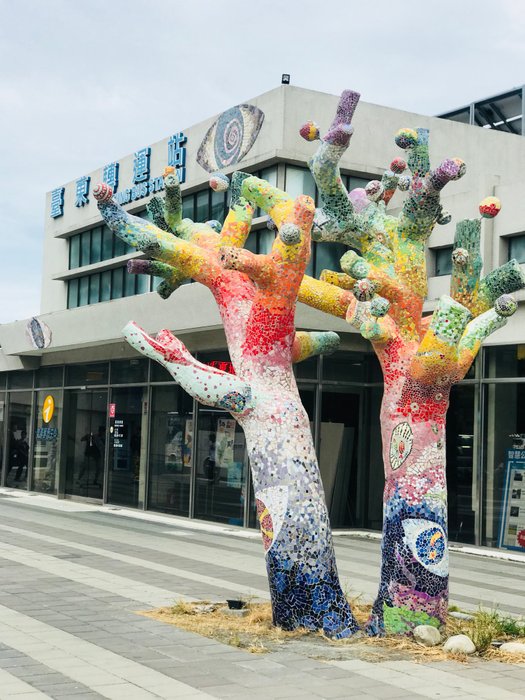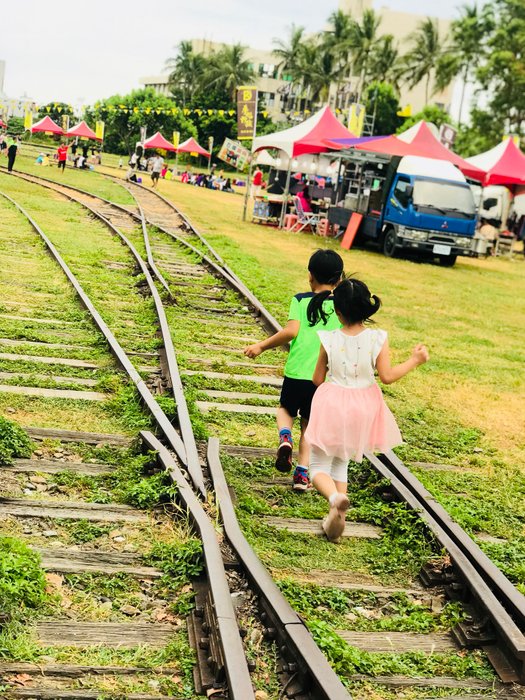 World Map
!steemitworldmap 22.7537756. lat 121.1457045 long d3scr

Thank you for reading!
If you like my sharing, feel free to follow, leave messages and upvote!
Much love!😘
如果你/妳喜歡我的分享,歡迎跟隨或留言點讚!謝謝!