Hello, my Steemian friends,
Hope you all have a wonderful Monday!
I have to say it was such a meaty day for me, and it was definitely sooo good that I can't wait to share some pictures with you!
親愛的朋友們,今天隨著旅程來到維也納,要跟大家分享這間以自釀啤酒聞名的餐廳!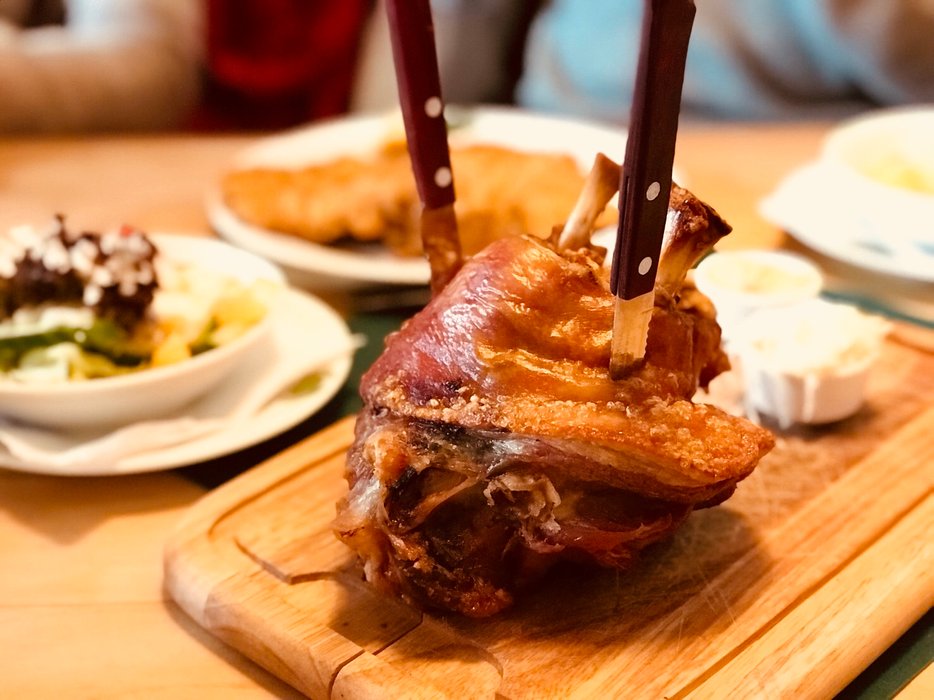 Take a look of the pictures! Doesn't it look so coveted? (Sorry for my veggie friends again! )😅
先看一眼圖片,很令人垂涎吧!吃素的朋友們,抱歉啦!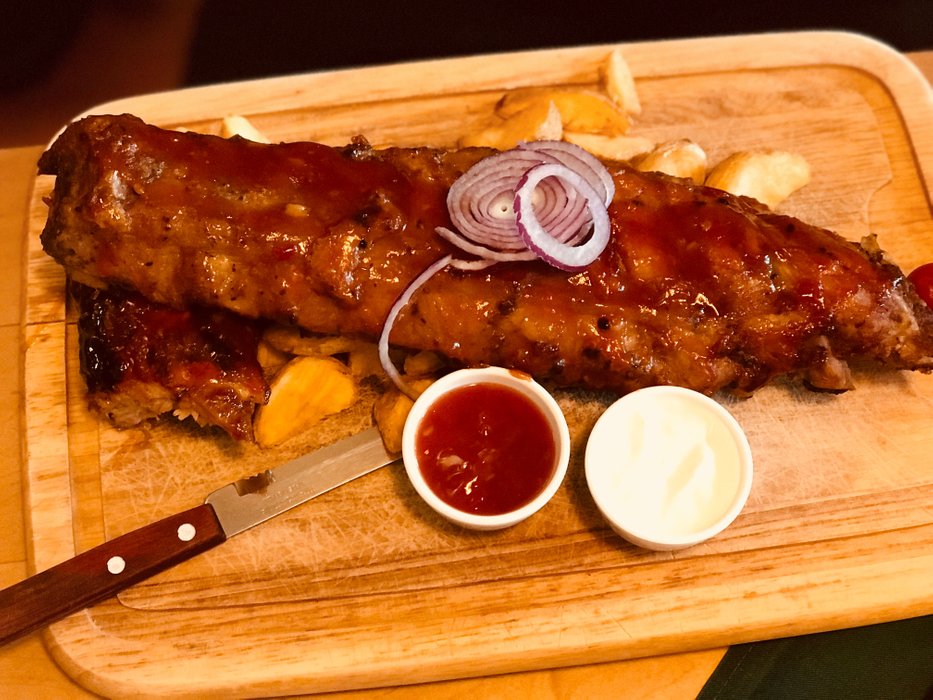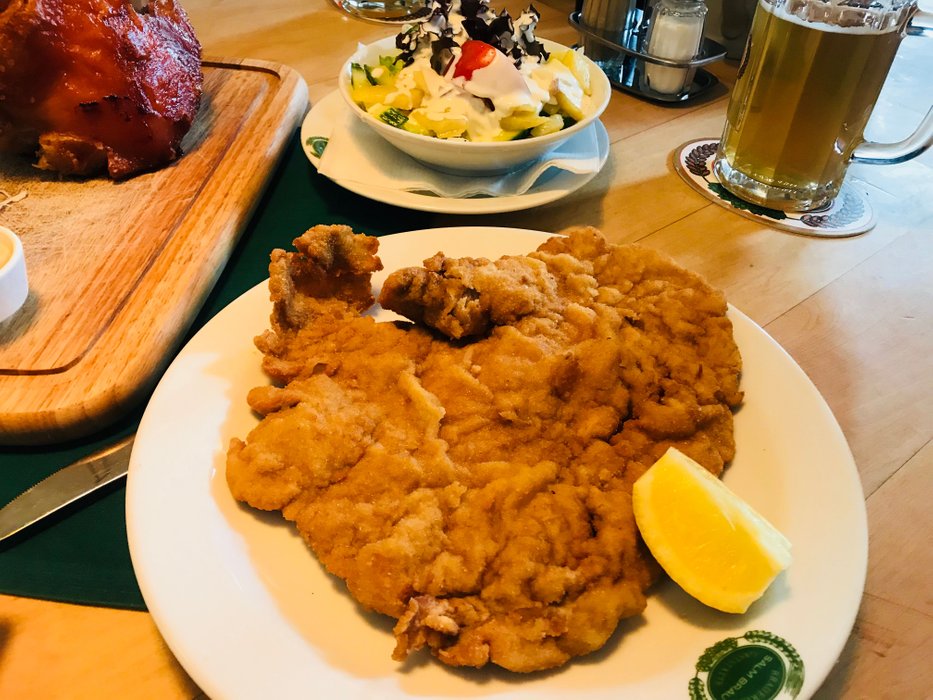 Not only the ribs and Schweinshaxe are highly recommended, the Schnitzel is also popular in Austria. In addition to succulent and moderately spicy, there is also another common place for the food provided here which the amount is super huge!
You can tell from the pictures, and that's the word which perfectly fits for these amazing meal!
這兒的肋排與豬腳,鮮嫩入味不乾柴,是我推薦的必吃!另外維也納的美食炸豬排,這兒的分量也很驚人!必須說在這裡點餐,真的需要人多分食才吃得完這些餐點,也是肉食主義者的天堂!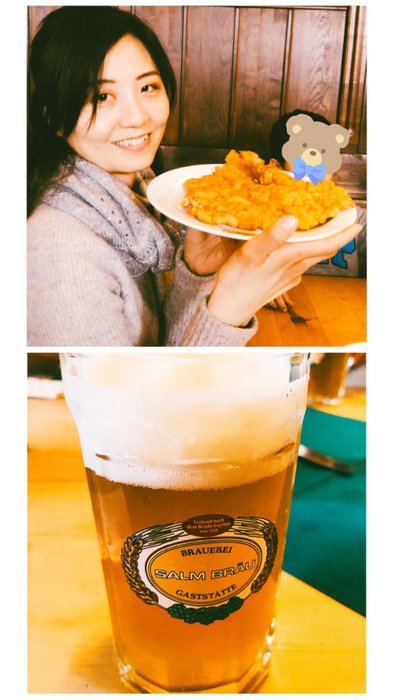 So there is a reminder for you, my friends, as you are ready to order, be cautious if you and your companion are hungry enough because the huge amount may be far beyond your expectation and your appetite as well! 😆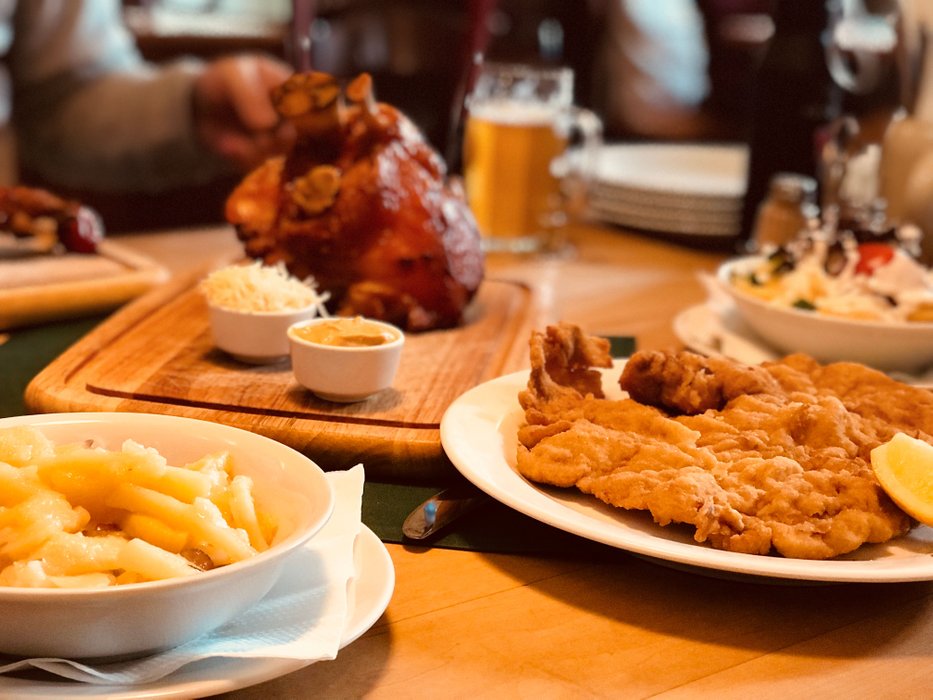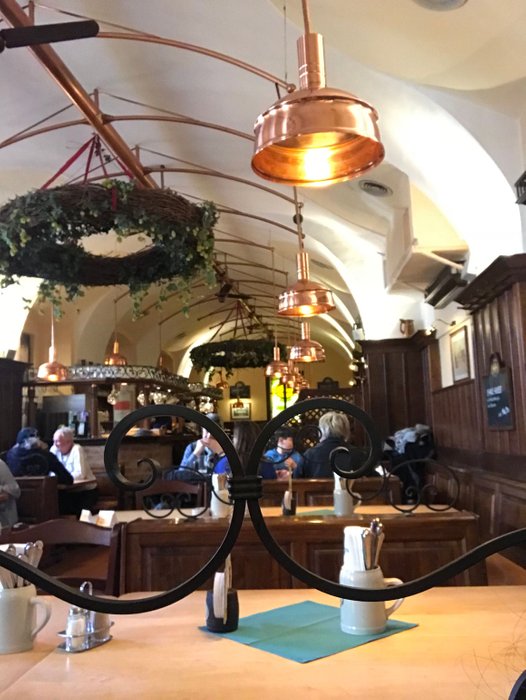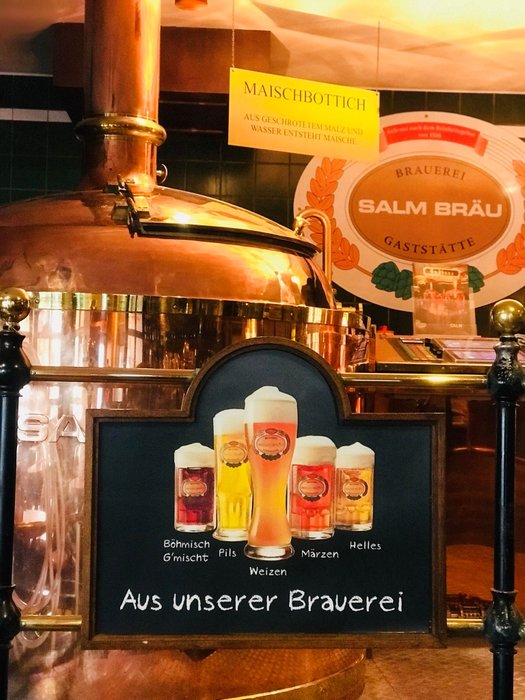 Oh right, the restaurant is also well-known for the self brewing beer, and the taste is so fresh and fruity! Even I don't drink beer often, but with the meaty dish, I would say it's a must here!
If you don't drink beer much like me, Radler would be my suggestion!😉
對了,來到這兒務必點杯他們的啤酒,有分口味清爽到較重的,可請服務生推薦,以不常喝酒的人來說,點杯Radler啤酒絕不會錯!真的好好喝~
本來還擔心喝不完,後來後悔怎麼沒點大杯的!看來我也有當酒鬼的潛力喔!呵呵!不過朋友們請節制啊!飲酒過量有害健康的跑馬燈請自己心裡轉一遍!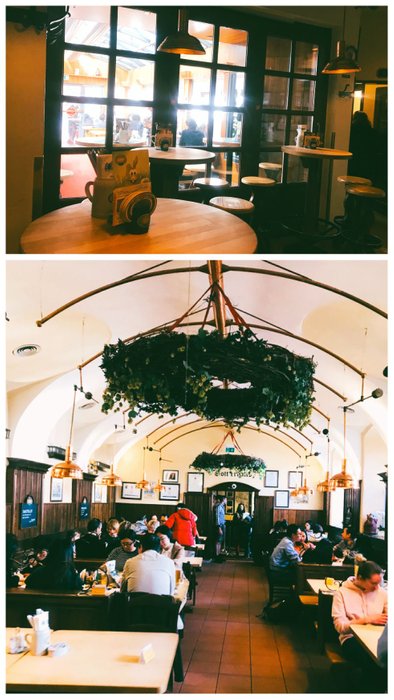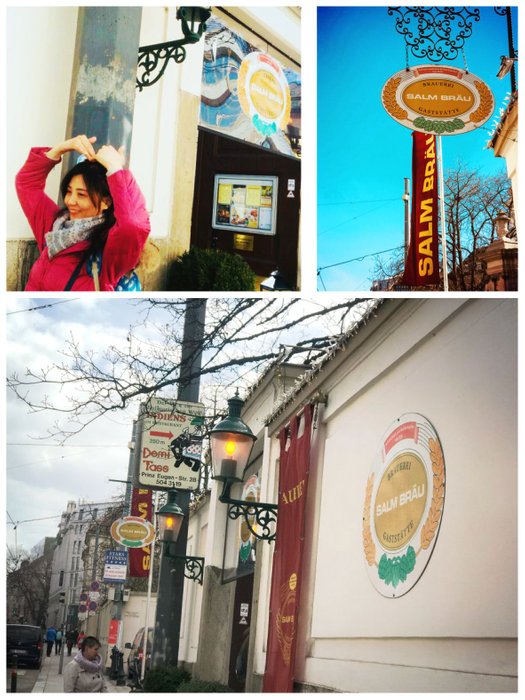 Even I just had it today, but now with these pictures, oh my, I would definitely like to take a second round visit soon!😋
這家餐廳已成為我到維也納的必吃口袋餐廳了!期待下次快快再來光臨囉!

Thank you for reading!
If you like my sharing, feel free to follow, leave messages and upvote!
Much love!😘
如果你/妳喜歡我的分享,歡迎跟隨或留言點讚!謝謝!